Top 10 Most Expensive Classic Cars Ever Sold at Auction as of 2021
January 3, 2021
This post is also available in:

Français (French)

Deutsch (German)

Italiano (Italian)

Português (Portuguese (Portugal))

Español (Spanish)

Български (Bulgarian)

简体中文 (Chinese (Simplified))

繁體中文 (Chinese (Traditional))

hrvatski (Croatian)

Čeština (Czech)

Dansk (Danish)

Nederlands (Dutch)

हिन्दी (Hindi)

Magyar (Hungarian)

Latviešu (Latvian)

polski (Polish)

Português (Portuguese (Brazil))

Română (Romanian)

Русский (Russian)

Slovenčina (Slovak)

Slovenščina (Slovenian)

Svenska (Swedish)

Türkçe (Turkish)

Українська (Ukrainian)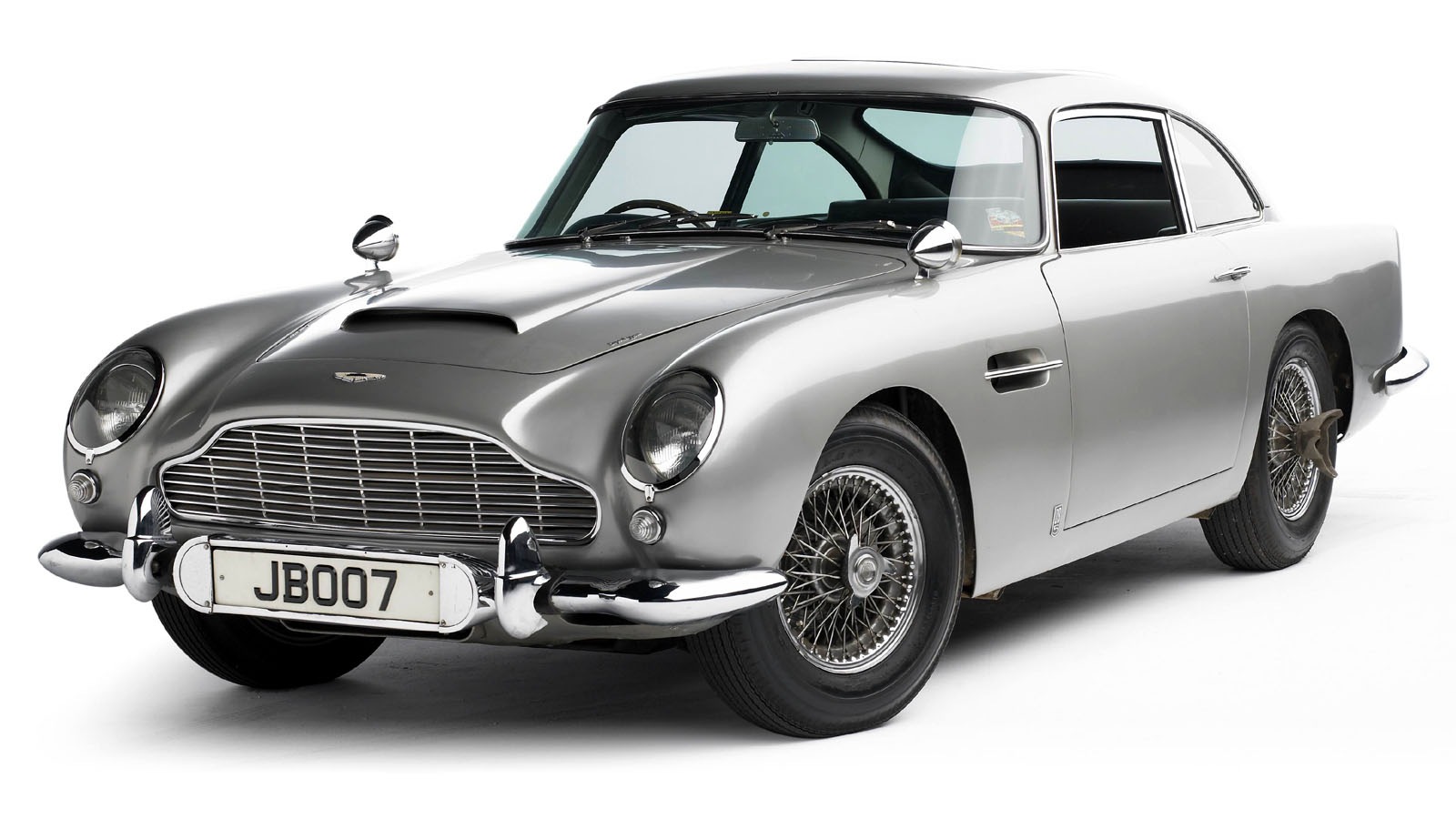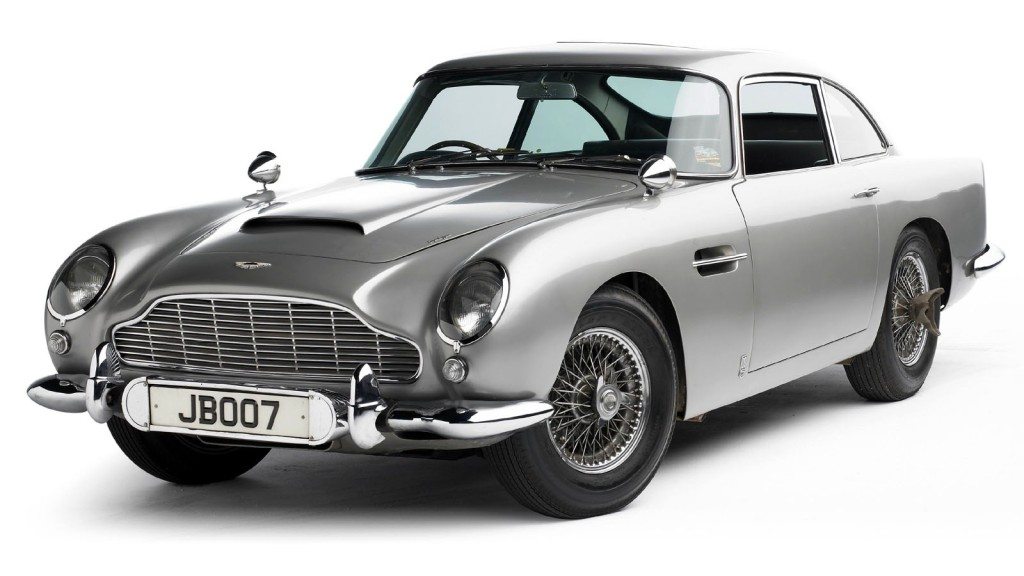 From the traditional style of the classic Alfa Romeo touring cars to the sleek and timeless appearance of the famous Ferrari sports car, there's a reason that classic cars continue to be a coveted addition to thousands of collections worldwide. For drivers who want to experience precisely what speed felt like fifty years ago, to those who simply fall in love with the lines and aesthetics of that one dream car, there's no doubt that there's high demand for classic vehicles.
As with any collectable, there are always some classic cars that are worth more than others or have a unique addition to offer. Read on to find out more about the top ten classic cars ever seen at auction, and exactly how much their value was at the time.
1. Ferrari 250 GTO
Instantly recognizable thanks to its vibrant scarlet hue, there's no doubt that this 1962 Ferrari is one of the most sought-after vehicles in history. With classic 60s styling – bold numbering visible on all sides – this little car has as much power as you'd expect from a car built to race. It's no wonder that automobile magazine reported one of these cars as one of the most desirable models in existence.
With less than 40 of the 250 GTO ever built, and many of those 40 damaged by active racing, it's no surprise to classic car experts that this pristine model sold for just under $48.4 million including buyer's commission, making it the most valuable car to sell at auction in history – so far.
2. Alfa Romeo 8C 2900B Lungo Spider by Touring
A real classic car, this 1939 vehicle perfectly epitomizes the image and style of the late 30s and early 40s, with an appearance that wouldn't look out of place in The Great Gatsby. Considered one of the original luxury sports cars, this vehicle may be amongst the oldest on the list, but it certainly has all the elements needed to rival more modern cars, especially when it comes to appearance.
While by modern standards, the Alfa Romeo 8C 2900B Lungo Spider by Touring is on the broad side, in its heyday it was one of the best race vehicles on the market, packing a punch below the bonnet and easily outstripping the competition time and time again. This unique classes car even featured in a Channel 4 documentary, detailing how it was sold at auction for an impressive $19.8 million.
3. 1985 Porsche 959 Paris-Dakar
With just shy of a couple of decades under its belt, can the 1985 Porsche 959 Paris-Dakar truly be considered a classic car? According to experts, the new generation of younger classics still falls under the umbrella. With distinct 80s styling, a host of different sponsorships included on the body of the car and a stylish racing look in bold red, it's easy to see why auction-goers might fall in love with this 80s racer.
Placed at auction to celebrate the 70th anniversary of the famous car company, the 959 Paris-Dakar brought in a price several times over in comparison to the standard roadgoing version of this vehicle. Thanks to its unique position as a purpose-built designed for the Paris-Dakar rally, this small yet powerful car was sold for an impressive $5.9 million at auction.
4. 935 Duesenberg SSJ
An all-American supercar that calls back to the classic days of American manufacturing, the 1935 Duesenberg SSJ is another example of traditional design with a powerful bite. Designed at the time to be one of the world's supercars, this particular model is complete with a vibrant silver bodywork that stands out from the usual blacks and reds of the time.
This particular model is more than meets the eye. Its first owner was actor Gary Cooper, and according to legend, Clark Gable fell in love with the vehicle on sight, leading to a second car being made in the first's image for one of America's first true superstars. Selling at auction for a cool $22 million, this classic supercar is the most expensive American-made vehicle ever to be sold.
5. 1955 Jaguar D-type
From its visually appealing 'sail' to the curve of this classic car's bodywork, there's something truly unique about the Jaguar D-type that sets is aside from other vehicles in its class. Finished in a dazzling blue and with a long and storied history, this particular model is coveted for more than its unique design. The very car that won the 1956 24 Hours of Le Mans race, the D-type is the only victor of its class to have survived to the modern day.
With only two private owners who ensured this unique vehicle was kept in top shape, the Jaguar D-type sold at auction for an astounding $21.7 million back in 2016. Representing a particular piece of history, with a chassis that's as beautiful as it is unusual, it's no surprise that the D-type continues to be a beloved vehicle to this day.
6. 1954 Mercedes W196 F1 Silver Arrow
If there has ever been a car that's built for speed, it's the aesthetically unique, impressively functional 1954 Mercedes W196 F1 Silver Arrow. With only ten of the vehicles in existence, and with only one on the private market, it's no surprise that this winning vehicle carries such a hefty price tag. Complete with that classic 'bullet' shape, at the time the W196 was a true technological marvel, following Mercedes' return to F1 post-World War II.
As if that weren't enough, the car in question was also the winner of the 1951 F1, driven by famous racer Juan Manuel. At a time where cars were becoming more and more streamlined, this silver model was more simplistic than most, earning it that win and marking the vehicle down in history for its impressive record and visual appeal. This incredible classic car parted ways with its previous owner for an astounding $31.6 million at auction.
7. 1931 Bugatti Royale Kellner Coupe
Another genuinely classic vehicle, the influential and recognizable Bugatti Royale Kellner Coupe certainly has a lot going for it when it comes to style. Designed specifically to be sold into royalty, the vehicle eventually fell into the hands of other buyers, with a modest total of six cars ever made. Designed in competition with Rolls-Royce, the effortless 30s aesthetics of the Kellner Coupe are truly a luxury you don't get with modern vehicles.
Featuring an impressive lengthy chassis, standing as a total of 21 feet, one of the most unique parts of the Kellner Coupe is actually under the hood. With an engine initially designed for aircraft, Bugatti's engine was more substantial than anything else on the market, producing up to 300 horsepower thanks to its vast size and power. Selling for around $20 million in 87, rumour has it that the car has changed hands again for an even higher price.
8. Aston Martin DBR1
The very first of five DBR1 models produced, this attractive 1950s racer has all the classic elements that car collectors love. From its beautifully preserved teal-blue paintwork to its incredible history, there's more to the Aston Marten DBR1 than meets the eye. The winner of the 1959 Nürburgring 1000KM, this car features a reproduction engine, and original lamps, for the ultimate combination of old and new.
Lovingly maintained by Aston Martin specialists, and coveted as the sister car to the winner of the 1959 Le Mans, there's something special about this highly sought-after car. Fetching an impressive $22.5 million at auction in 2017, the car's former racers include the famous Roy Salvadori and Stirling Moss, adding a little extra something to the vehicle that makes it an even more appealing purchase for serious collectors.
9. 1966 Ford GT40
Another more modern classic, there's no mistaking the right angles and dazzling gold paintwork of the 1966 Ford GT40, a complete departure from the gentle curves and compact design of earlier racing vehicles. Known for its high-octane power, winning run at Le Mans in 1966 and distinctive design, the car has been in private ownership since 1973.
Its unique silhouette and late 60s/early 70s appeal make this classic car a must for collectors who prefer power and modern style over the more old-fashioned model of car. Indeed, it proved its popularity at auction, with a sale price of $9.7 million, and a record for one of the top American cars on collector's lists.
10. 1958 Ferrari 250 GT TdF
Sleek in black with an understated profile, the 1950 Ferrari 250 GT TdF wouldn't look out of place in a classic Bond movie. Named after the famous Tour de France road race, this small yet powerful car continues to be coveted worldwide to this day, in part thanks to its attractive design and how easy it is to drive in comparison to other classic models.
Living up to its name, the Ferrari 250 GT TdF won four consecutive times at its namesake; further adding to the worth of the car, and making it even more desired by Ferrari cans and classic car collectors alike. Selling for $6.6 million at auction, this car might not top the charts when it comes to price, but it more than makes up for it with charm.
Fine assets are always in big demand as prices at auctions around the world continue to grow every year. You may also want to read our comprehensive articles on most expensive items ever sold on auction for assets like fine wine collections, expensive jewellery, (including an article on most expensive Cartier jewelry) luxury handbags, diamonds .
If you like watches, then we wrote articles on the Top 10 most expensive Rolexes ever sold , Top 10 Most Expensive Watches ever sold, and Top 10 Brands of Fine Watches you Should Invest in
You will also like…
Whether you prefer the sleek shape and style of 1950s classic cars or the robust size and shape of earlier models, there's a perfect car out there for every style. If you happen to have the money, it's more than worth taking a look at any of the above models next time you're near the auction house. You never know – you might come away with a winner.
New Bond Street Pawnbrokers  offer loans on the following classic cars:  Aston Martin, Bugatti, Ferrari, Jaguar, Mercedes and Porsche
---
---

---
Authorised and Regulated by the Financial Conduct Authority