Top 10 Most Expensive Fine Watches Ever Sold at Auction as of 2019
July 1, 2019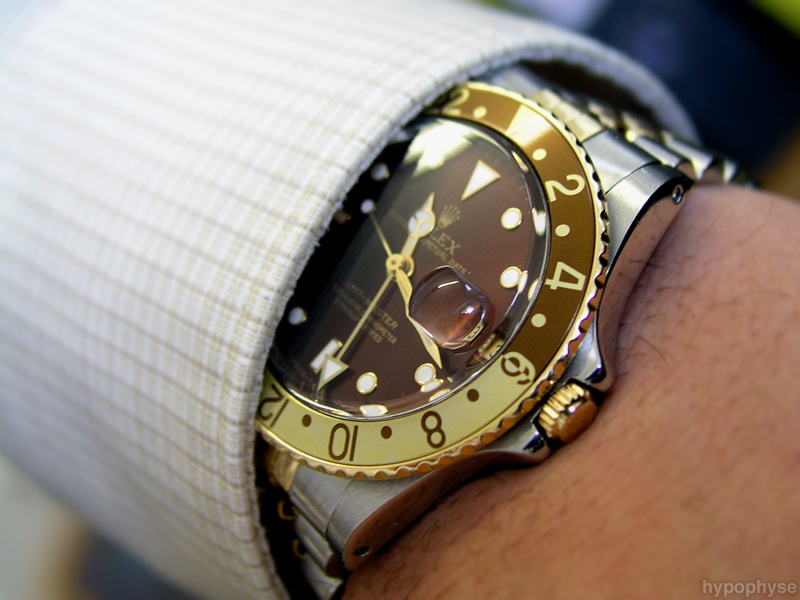 There is nothing more fascinating than a mechanical watch, the tiny gears and pulsating mainspring, the craftsmanship and the commitment to engineering excellence. Mechanical watches represent some of the greatest achievements of man in a device small enough to fit in your pocket. No wonder then that the best examples are highly sought after by collectors.
In fact, the high-horology market is so buoyant right now that the rarest examples are fetching record sums at auction. But what makes a watch collectable? With a market as complex as this, the answer is not simple. The value of a watch is dependent not just on its relative rarity, but also its technical specifications, historical significance and provenance.
To highlight the breadth and sophistication of the high-horology market lets look at the 10 finest watches ever sold at auction:
1. Patek Philippe – Henry Graves Supercomplication
This mechanical pocket watch is regarded as one of the most complicated ever produced. The Henry Graves Supercomplication was a one-off piece commissioned from Patek Philippe by American banker Henry Graves Jr.
Graves commissioned the watch in 1925 specifically to outdo the Grande Pocketwatch commissioned from Vacheron Constantin by automotive magnate James Ward Packard. As such the Supercomplication was designed to be the most complicated watch ever made and contains more than 24 different functions including a perpetual calendar, sunrise and sunset times, a celestial map of New York and Westminster Chimes.
This exquisite timepiece took three years to design and a further five years to make. When it was delivered in 1933 it cost Graves CHF 60,000 Swiss Francs ($15,000 USD). It proved to be a sound investment. The watch has been sold twice since then, first on December 2nd 1999 when it fetched a then-record $11,002,500 at Sotheby's New York sale. And for a second time on July 10th, 2014, when it set a, new record of CHF 3,237,000 ($24 million USD).
2. Rolex – Paul Newman Daytona Ref. 6239
The original 'Daytona' Ref 6239 was created by Rolex in 1962 to celebrate becoming the official timekeeper of the Daytona International Speedway. The watch was a manual-wind chronograph Rolex Calibre 727, in a stainless steel Oyster case and bracelet.
Original Ref 6239 watches are much sought after by collectors due to the small numbers produced. But one Ref 6239 is more sought after than any other. The Exotic Dial version, so called because it has a rare dual tone dial, was nicknamed the Paul Newman because the film star owned one in the 1970s.
The actual watch Newman owned was thought to have been lost, but it reappeared in October 2017 when it was the star lot of Philips Auctioneers "Winning Icons" sale in New York. The lot sold for a record $17.75 million making it the most expensive wristwatch ever sold at auction. This watch highlights how rarity and provenance greatly influence a watch's value.
3. Patek Philippe – Stainless Steel 1948 Ref. 1518
Released in 1941 the Patek Philippe Ref. 1518 was the world's first perpetual calendar chronograph with moon phase wristwatch. That in itself would make this a desirable collector's piece. But this particular model was released at the height of WWII so it didn't sell in large numbers.
Three versions of the Ref. 1518 were produced with yellow gold, rose gold and stainless steel cases. All three models are desirable, but the stainless steel version is the most sought after by collectors, due to the fact that only four are thought to exist.
When a 1943 example came up for auction in 2016, collectors were keen to get a hold of this rarest of rare wristwatches. The watch was sold by Phillips Bacs & Russo in Geneva with the sale billed as a once in a lifetime event. Bidding started at CHF 3 million ($3 million USD) and lasted just over ten minutes. The hammer finally came down at CHF 9.6 million ($9.7 million USD), a record for a wristwatch at the time.
4. Patek Philippe – Stainless Steel 2015 Ref. 5016A-010
The Patek Philippe Ref. 5016A-010 is one of the most complicated wristwatches ever produced. It features a hand-wound Caliber RT O27 PSQR movement with a one-minute tourbillon, minute repeater and perpetual calendar. The movement itself contains 506 parts each of which are hand finished by the craftsmen at Patek.
The example here was a unique stainless steel model Ref 5016A-010 with a blue lacquered dial and hand-stitched alligator leather strap. This exclusive timepiece was put up for auction by Patek Philippe at the biannual 2015 Only Watch charity auction in Geneva.
Hosted by Phillips Auctioneers, the watch was billed as "one of the great classics of the Patek Philippe wrist Grand Complications" and came with an estimate of CHF 700,000 – 900,000. When the hammer finally came down, the price had reached an incredible CHF 7.3 million ($7.4 million).
5. Patek Philippe – Titanium 2017 Ref. 5208T-010
Patek always pushes the boat out for the bi-annual Only Watch charity auction. Its timepieces are usually the highlight of the event and often receive the highest prices. After setting the record at the 2015 event (see Ref. 5016A-010 above), Patek needed to come up with something special.
The Patek Philippe Ref. 5028 was special indeed. Complete with an automatic, chronograph, minute repeater and instantaneous perpetual Calendar. This watch represents the very best of Patek Philippe. But what makes this watch truly special is that it came with a titanium case. Titanium is rarely used by Patek, and this example is the only titanium version of the Ref. 5208 ever made.
The watch had an estimate of CHF 900,000-1,100,000 ($931,000-1,137,700) but it was sure to reach more than that. The hammer finally fell at CHF 6.2 million ($6.3 million), the second highest amount ever achieved at the bi-annual event. Proceeds from the auction went to the Monaco Association against Duchenne Muscular Dystrophy, which funds research into the muscular degenerative disorder.
6. Rolex – Daytona Unicorn Ref. 6265
The Rolex Daytona Ref. 6265 is not a particularly rare watch. Manufactured between 1970 and 1988, it comes with a 37mm stainless steel Oyster case containing a 727 manual winding calibre. A desirable watch by all means, but not of much interest to collectors. But this was no ordinary Ref. 6265.
What makes this example unique is that it is made with a white gold case and black sigma dial. Nicknamed the "Unicorn", this watch was ordered from the factory in 1970 and delivered in 1971 to a German retailer. It is thought to be the only example of a Ref. 6265 made in white gold making it truly unique and ultra-desirable.
The watch came up for auction at Phillips Daytona Ultimatum Sale in March 2018. It was expected to sell for more than CHF 3 million. When the hammer came down, the price had reached an astonishing CHF 5.937 million ($6 million). Proceeds from the sale went to benefit Children Action which helps to support children across the developing world.
7. Patek Philippe – Gold Chronograph Ref. 1527
Auctioned by Christies Geneva in May 2010, this Patek Philippe 18K gold Chronograph was billed as a "historically important wristwatch". Manufactured in 1943, Ref. 1527 features a calibre 13 movement with perpetual calendar, date and moon phase. The watch is significant because it serves as a forerunner to some of Patek's most iconic watches, such as the Ref. 5270.
As with most watches produced during WWII, Ref 1527 sold in low numbers. This particular example is thought to be one of only two Ref. 1527 complications produced, with the other being a non-chronograph version. As a result, the competition was fierce when it came up for auction.
The estimate was set at CHF 1.5-2.5 million ($ 1.55-2.6 million). When the hammer came down, the price had reached CHF 6.259 million ($6.3 million), making it the most expensive wristwatch sold at auction at the time.
8. Rolex – Bao Dai Ref. 6062
The Rolex – Bao Dai Ref. 6062 Triple Calendar Moonphase is somewhat of a legend in watch collector circles – not only because this watch is the only known version of Ref. 6062, with a black dial and baguette diamonds, but also because it was once owned by Bao Dai, the last Emperor of Vietnam.
That imperialistic provenance and rarity make Bao Dai one of the world's most desirable collector pieces. The watch has been sold at auction twice in the past 20 years, breaking the record achieved by a Rolex each time. The first sale in 2002 achieved a then-record $235,000, and again in 2017 when it beat its own record, achieving a price of $5,060,427. That price has since been surpassed by the Paul Newman Rolex Daytona Ref. 6239.
9. Patek Philippe – Yellow Gold Calibre 89
For more than a quarter of a century, the Patek Philippe Calibre 89 was regarded as the world's most complicated watch. While it may have lost that crown in 2015 to the Vacheron Constantin Ref. 57260. The Calibre 89 is still the most complicated watch Patek has ever made and that makes it a very special watch indeed.
Released in 1989 to celebrate Patek's 150th anniversary, just four Calibre 89's were produced. One each in White Gold, Pink Gold, Yellow Gold and Platinum. The watch featured here is the Yellow Gold version which came up for auction in Geneva on November 14th, 2009.
The watch sold for CHF 5,120,000 ($5,042,000 USD) with the buyer identified as renowned Japanese Patek and Ferrari collector, Yoshiho Matsuda. The watch remains in his collection to this day, although it has come up for sale a couple of times but failed to reach its reserve, set at $11 million dollars.
10. Patek Philippe – White Gold Calibre 89
Only the Calibre 89 could feature in this list twice. This time the watch in question is the white gold version which was produced along with the others in 1989 to celebrate Pateks 150th anniversary. It features a white gold case, with Calibre 89 movement containing 1,278 components.
Like all Calibre 89s, this watch features 33 complications including a hidden one-minute tourbillon, sunrise and sunset times, world time for 125 cities, leap year, equinox, solstice, lunar orbit and star chart. There is also a minute repeater, thermometer, barometer, hygrometer, altimeter and compass.
The watch came up for sale at auction on April 24th, 2004 in Geneva where it was sold to a private collector for CHF 6,603,500 ($5,003,000 USD). Whoever bought it must be pleased with it, because it has not come back on the market since.
If you have a fine watch and would like to have it appraised, get in touch with our fine watches team today. Our appraisal team have more than 60 years of experience valuing rare and unusual timepieces from all the leading watch houses, including A. Lange & Sohne, Breguet, Breitling, Bulgari, Cartier, Chopard, Harry Winston, Hublot, IWC, Jaeger LeCoultre, Omega, Panerai, Piaget, Richard Mille, Roger Dubuis, Tiffany, Ulysse Nardin, Urwerk, Vacheron Constantin, Van Cleef & Arpels, Audemars Piguet, Patek Philippe, and Rolex to name just a few.
*We also offer loans against diamonds, diamond rings, fine jewellery, classic cars, fine wines, fine art ,antiques, rare books, handbags and fine watches
---
---