I hope you enjoy this blog post.
If you want us to appraise your luxury watch, painting, classic car or jewellery for a loan, click here.
Top 10 Most Expensive Watches Ever Sold at Auction as of 2021 – 2022
January 9, 2021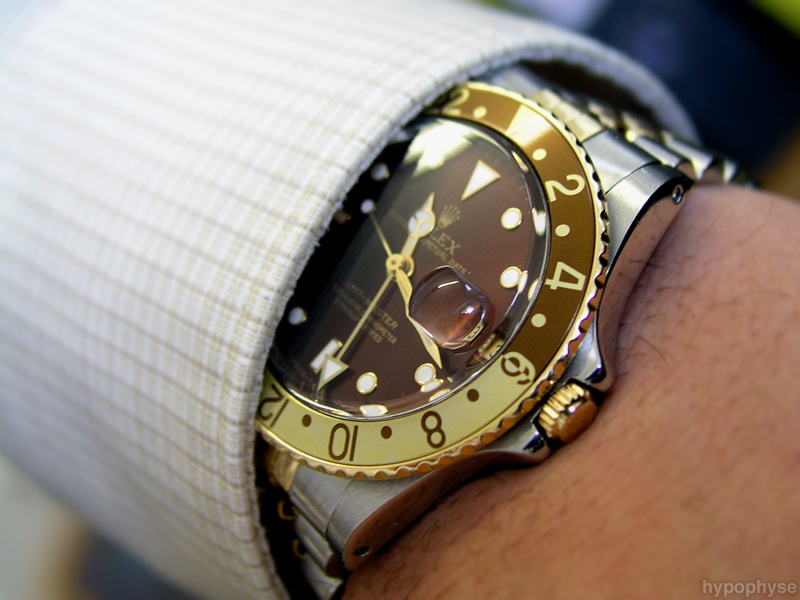 The most expensive watches in the world in 2022 are usually also some of the rarest watches in the world, including timepieces ranging from vintage pocket watches to luxury wristwatches. Though high-end watches tend to make a good investment piece, they can cost tens of millions of dollars to get your hands on. Below, we will discuss the top 10 watches in the world sold at auction.
How Covid-19 Affected the Luxury Watch Industry
The global pandemic, Covid-19, has affected businesses and individuals worldwide since its onset in 2019. However, WatchBox is reporting an increase in sales. In the beginning half of 2020, it sold nearly 40% more watches with costs ranging from $50,000 and $100,000 than in 2019, the CEO said. 
With many individuals exploring new hobbies, many have found themselves going down the luxury watch rabbit hole. Though the luxury watch market seemed to rapidly slow down at the beginning, with new interest, it has begun to exceed expectations despite the pandemic.
What Is the Most Expensive Watch in the World as of 2022?
If you are wondering what the most expensive watch in the world in 2022 is, "The Hallucination" is the most expensive watch ever sold. Made by Graff Diamonds, the most expensive wrist watch features 110 carats of diamonds in a variety of colors set in a platinum bracelet. It is said to be worth a whopping $55 million and is still considered to be the world's most expensive watch.
What Are the Most Expensive Watches Brands in 2022?
Patek Philippe
Patek Philippe is a Swiss watchmaker and is known as one of the most expensive watches brands in the world. Many of the most expensive watches sold at auction between 2019-2021 have been from this brand. 
Rolex
Rolex is an iconic household name that just about everyone is drawn to. Wealthy watch collectors appreciate Rolex's well-made timepieces that never seem to go out of style. Even those who are not wealthy dream of owning one of these most expensive watches brands at some point in their lives because of their powerful reputation. Rolex also has one of the most rare watches in the world, the Rolex Reference 4113 Split Second Chronograph, which is 1 of only 12 made.
Top 10 Most Expensive Watches in the World sold during COVID-19 Pandemic (2019 – 2021)
Below are the top 10 watches in the world as of 2022, sold during the COVID-19 pandemic. 
1. Patek Philippe Grandmaster Chime 6300A-010
The most expensive watch ever sold at a watches auction is the Patek Philippe Grandmaster Chime 6300A-010, which sold for $31.1 million US dollars in Geneva in November of 2019 at Christie's. 
2. Patek Philippe Two-Crown Worldtime with Guilloché Gold Dial 
The Patek Philippe Two-Crown Worldtime with Guillouché Gold Dial sold for $2.9 million US dollars in Geneva in November of 2021 at Christie's. 
3. Rolex Paul Newman Big Red Daytona
The Rolex Paul Newman Big Red Daytona sold for 5.4 million US dollars in New York in December of 2020 at Phillips.
4. Patek Philippe Henry Graves Minute Repeater
The Patek Philippe Henry Graves Minute Repeater sold for $4.5 million US dollars in Geneva in November of 2019 at Christie's. 
5. George Daniels Yellow Gold Space Traveller's I
The George Daniels Yellow Gold Space Traveller's I sold for $4.6 million US dollars in London in July of 2019 at Sotheby's. 
6. Patek Philippe Jean-Claude Biver Pink Gold
The Patek Philippe Jean-Claude Biver Pink Gold sold for $3.6 million US dollars in Geneva in June of 2020 at Phillips.
7. Rolex Daytona Lapis Lazuli Platinum
The Rolex Daytona Lapis Lazuli Platinum sold for $3.2 million US dollars in Hong Kong in July of 2020 at Sotheby's. 
8. Urwerk Atomic Master Clock & Titanium Wristwatch
The Urwerk Atomic Master Clock & Titanium Wristwatch sold for $2.9 million US dollars in New York in December of 2019 at Phillips.
9. Jehan Cremsdorff Gold, Enamel, and Diamond-set Verge Watch
The Jehan Cremsdorff Gold, Enamel, and Diamond-set Verge Watch sold for $2.7 million US dollars in London in July of 2019 at Sotheby's.
10. Patek Philippe Jean-Claude Biver Yellow Gold
The Patek Philippe Jean-Claude Biver Yellow Gold Two-Crown Worldtime with Guillouché Gold Dial sold for $2.7 million US dollars in Geneva in June of 2020 at Phillips. 
The Forecast for the Luxury Watch Industry
At a time when the pandemic has created some uncertainty with closings due to restrictions that are still in place in some areas, expensive watch brands are working to navigate effectively.
By brainstorming new and innovative ways to reach customers along with lowering costs without compromising quality, there may be a unique opportunity for independent watch brands to rise to the top within the luxury watch market.  
Ultimately, the luxury watch industry is expected to grow throughout the next few years. According to Technavio, the market for luxury watches is expected to grow by 1.64 billion in 2021–2025. 
The Most Expensive Watches in The World as of 2021 – 2022 (prior COVID-19)
There is nothing more fascinating than a mechanical watch, the tiny gears and pulsating mainspring, the craftsmanship and the commitment to engineering excellence. Mechanical watches represent some of the greatest achievements of man in a device small enough to fit in your pocket. No wonder then that the best examples are highly sought after by collectors.
In fact, the high-horology market is so buoyant right now that the rarest examples are fetching record sums at auction. But what makes a watch collectable? With a market as complex as this, the answer is never simple, as our specialist watch appraisers like to say. The value of a watch is dependent not just on its relative rarity, but also its technical specifications, historical significance, and provenance.
To highlight the breadth and sophistication of the high-horology market let's look at the 10 finest watches ever sold at auction as of 2021 -2022. Fine assets are always in big demand as prices at auctions around the world continue to grow every year. You may also want to read our comprehensive articles on the most expensive items ever sold on auction for assets like fine wine collections, expensive jewellery, (including an article on most expensive Cartier jewelry) luxury handbags, classic cars and art. If you like watches, then we also wrote articles on the Top 10 most expensive Rolexes ever sold and Top 10 Brands of Fine Watches you Should Invest in
1. Patek Philippe – Henry Graves Supercomplication
This mechanical pocket watch is regarded as one of the most complicated ever produced. The Henry Graves Supercomplication was a one-off piece commissioned from Patek Philippe by American banker Henry Graves Jr.
Graves commissioned the watch in 1925 specifically to outdo the Grande Pocketwatch commissioned from Vacheron Constantin by automotive magnate James Ward Packard. As such the Supercomplication was designed to be the most complicated watch ever made and contains more than 24 different functions including a perpetual calendar, sunrise and sunset times, a celestial map of New York, and Westminster Chimes.
This exquisite timepiece took three years to design and a further five years to make. When it was delivered in 1933 it cost Graves CHF 60,000 Swiss Francs ($15,000 USD). It proved to be a sound investment. The watch has been sold twice since then, first on December 2nd 1999 when it fetched a then-record $11,002,500 at Sotheby's New York sale. And for a second time the world's most expensive watch as of 2021 – 2022 went on sale at Sothebys Geneva on July 10th, 2014, when it set a new record of CHF 3,237,000 ($24 million USD), after selling for £7m 15 years ago. The Henry Graves Supercomplication, a pocket watch made by luxury watchmakers Patek Phillipe eighty years ago, may be out of the price range of most, but the high fee it commands illustrates the undying allure of vintage watches.on July 10th, 2014, when it set a, new record of CHF 3,237,000 ($24 million USD).
The list of celebrities who own vintage wristwatches is extensive, and further bolsters the glamour of these pieces; Cristiano Ronaldo, Leonardo DiCaprio, and Daniel Craig are all known to be watch-lovers. It is perhaps unsurprising that Daniel Craig especially should be a watch aficionado; his character James Bond's part in establishing the Rolex as a fashion item stretches back as far as the 1960s.
Indeed, whether it is the fictitious secret agent's doing or not, Rolex is by some stretch the most famous, expensive and most collected watch brand in the world as of 2021 – 2022. Founded in 1905 in London as Wilsdorf & Davis, by Hans Wilsdorf and Alfred Davis, the company would soon change its name to Rolex and establish itself at the forefront of the wristwatch revolution. Prior to the First World War, wristwatches were less popular than the traditional pocket watch, but after the war, this all changed. Theories differ, but a popular one is that the use of wristwatches became widespread when pocket watches were found to be less convenient for soldiers in the trenches. Whatever the truth may be, by the mid-1920s pocket watches became yesterday's news.
However, as the $24 million tag for the Patek Phillipe piece mentioned above shows, Rolex is not the only name highly valued by watch collectors for investment. Patek Phillipe was founded in 1852 in Geneva by watchmakers Antoni Patek and Adrien Phillipe, and throughout their formative years they were responsible for a great number of innovations in the watchmaking craft. The perpetual calendar, split seconds hand, chronograph, and minute repeater were all invented by the ground-breaking watchmakers. As well as being responsible for various innovations in watchmaking, their timepieces have been incredibly desired items throughout the company's history. Indeed, they have had a number of royal clients, most notably Queen Victoria who is known to have owned at least two Patek Phillipe watches in her life. King Christian IX of Denmark, King Victor Emmanuel III of Italy, and Sultan Hussein Kamel of Egypt were also clientele of the company in the 19th and 20th centuries.
So as we can see, it is not just modern celebrities who are captivated by the allure of high-end watches. Vacheron Constantin – a Swiss watchmaker – is famed in part for Napoleon Bonaparte's affinity for their products. US President Harry Truman also owned one. All of this just goes to show that high-quality watches have always been a highly desired item, and passion for them hasn't abated over time; if anything their popularity has increased. Here at New Bond Street Pawnbrokers we too are very passionate about the collection of fine and vintage timepieces, and we've actually seen the price of them increase over the years.
2. Rolex – Paul Newman Daytona Ref. 6239
In 2017 I predicted that the Paul Newman Rolex Daytona would break the world record sale price for a Rolex watch; previously held by the Bao Dai, which sold for $5m earlier that year. I predicted that it would comfortably beat that, and possibly even nudge over the $10m mark. On the day, the watch sold for $17.75m, meaning that it not only more than tripled the record sale price for a Rolex watch, but it also became the most expensive wristwatch in history as of 2021 – 2022. The previous record was set by a Patek Philippe Ref. 1518 in November 2016.
So how did Paul Newman's racing watch become the most expensive wristwatch of all time in 2021 – 2022? Here, I break down the full story of how it all happened, from the watch's origins to its stunning record-breaking sale.
The watch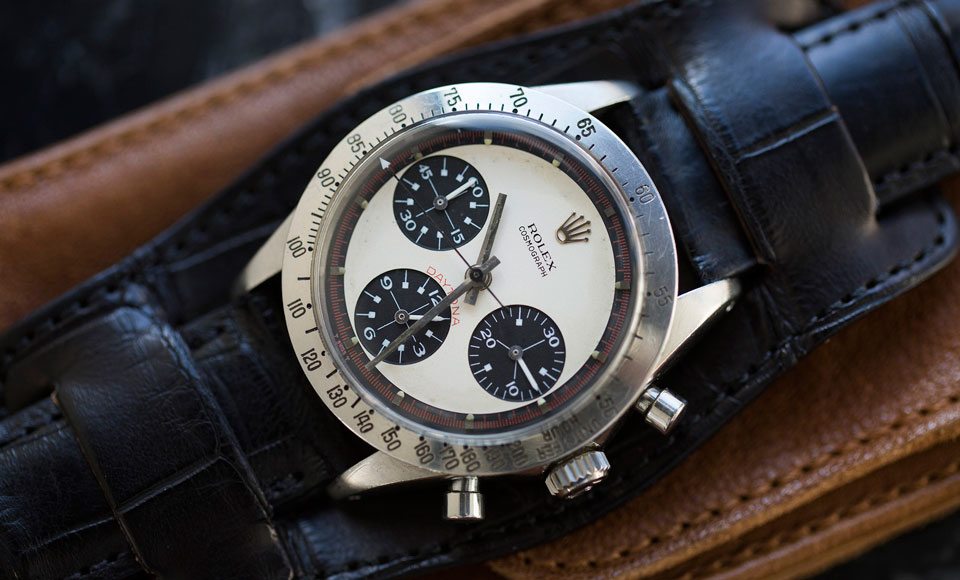 So what are the finer details of the watch itself? The watch is a Rolex Cosmograph Daytona, built in 1968 with the reference number 6239. Daytonas with a four-digit reference number are by far the most valuable, as this indicates that the watch in question was built between 1961 and 1987. Newer pieces have a longer model number. Even without the celebrity provenance attached to Paul Newman's watch, Daytonas with a four-digit reference number will typically sell for tens – or even hundreds – of thousands of pounds.
Like all Rolex Daytona models, it was designed with racing drivers in mind, with a number of features that allow racing drivers to accurately record their laps, and map out their race tactics. Newman was famously a racing enthusiast, so it's no surprise that he was drawn to the Daytona. However, it's important to note that – at the time – the Daytona was not a popular model. It was a niche watch for a niche group of enthusiasts and only became popular once Newman started being pictured wearing one. Today, it is one of Rolex's most popular models.
The backstory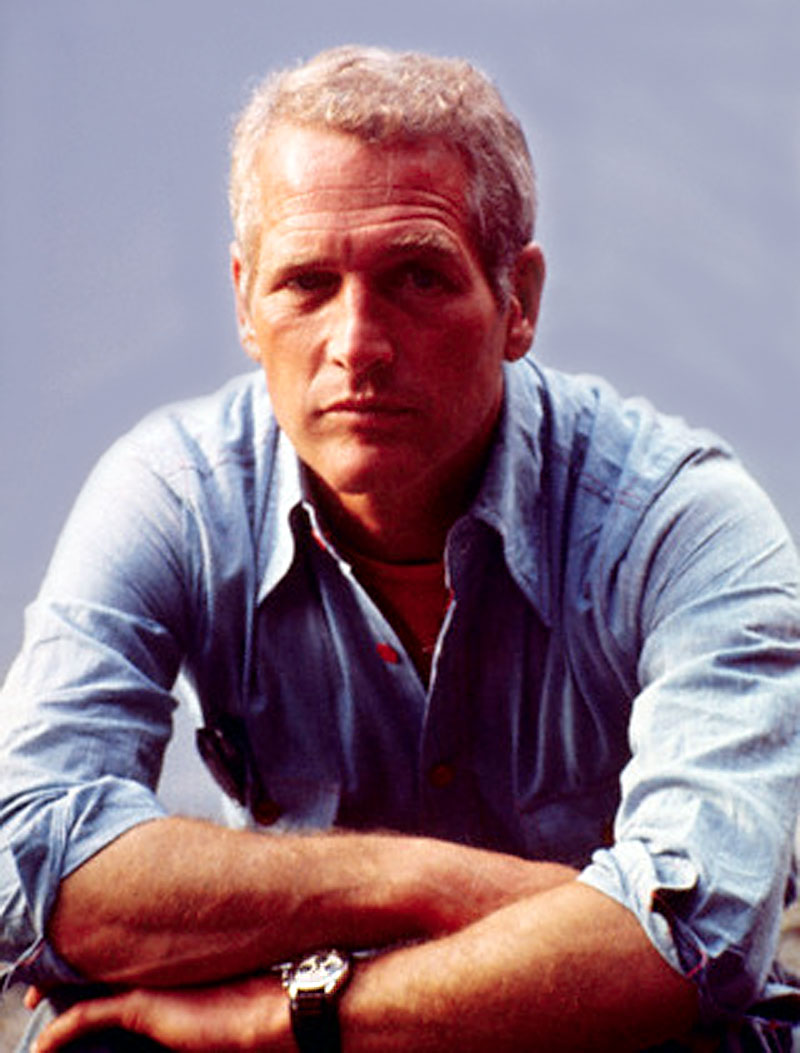 The story of this magnificent watch begins in 1968, when Joanne Woodward – Paul Newman's wife – walked into Tiffany & Co. on Fifth Avenue, New York City. She wanted to pick up a present for her husband who had recently started racing cars. She decided on a Rolex Daytona, and had the back of it engraved with the words 'Drive Carefully Me,' which may be a reference to Newman's motorcycle accident in 1965.
The watch would go on to be Newman's favorite, and he wore it most days for the next 16 years. He wore the watch in photo shoots for a number of magazines in the early 1980s, which built the mystique of the watch, as it went missing not long after the shoots took place. Newman's wife bought him a new Daytona in 1984 – which he supposedly wore every day until his death in 2008 – and the old one was never seen again. Many watch enthusiasts assumed that the watch would never be found, considering it a holy grail piece; highly desirable but ultimately unattainable. Conspiracy theories about the whereabouts of the watch all proved to be fantasy, however, when the truth came out earlier this year.
In June 2017, James Cox, the ex-boyfriend of Newman's daughter Nell revealed that he had the watch, and was intending to put it up for sale. Paul Newman had given Cox the watch as a gift in 1984 as repayment for Cox helping with some DIY work around the house. Sentimental value aside, Cox had no clue about the true value of the watch and wore it regularly over the following decade. It was only when a watch enthusiast came up to him at a business conference in the 1990s, excitedly exclaiming that he was wearing Paul Newman's watch, that Cox started to understand that the watch may have some monetary value.
He originally intended to keep it, but in the end he decided to jointly sell it with Nell Newman, and announced that a proportion of the proceeds would go to charity.
The sale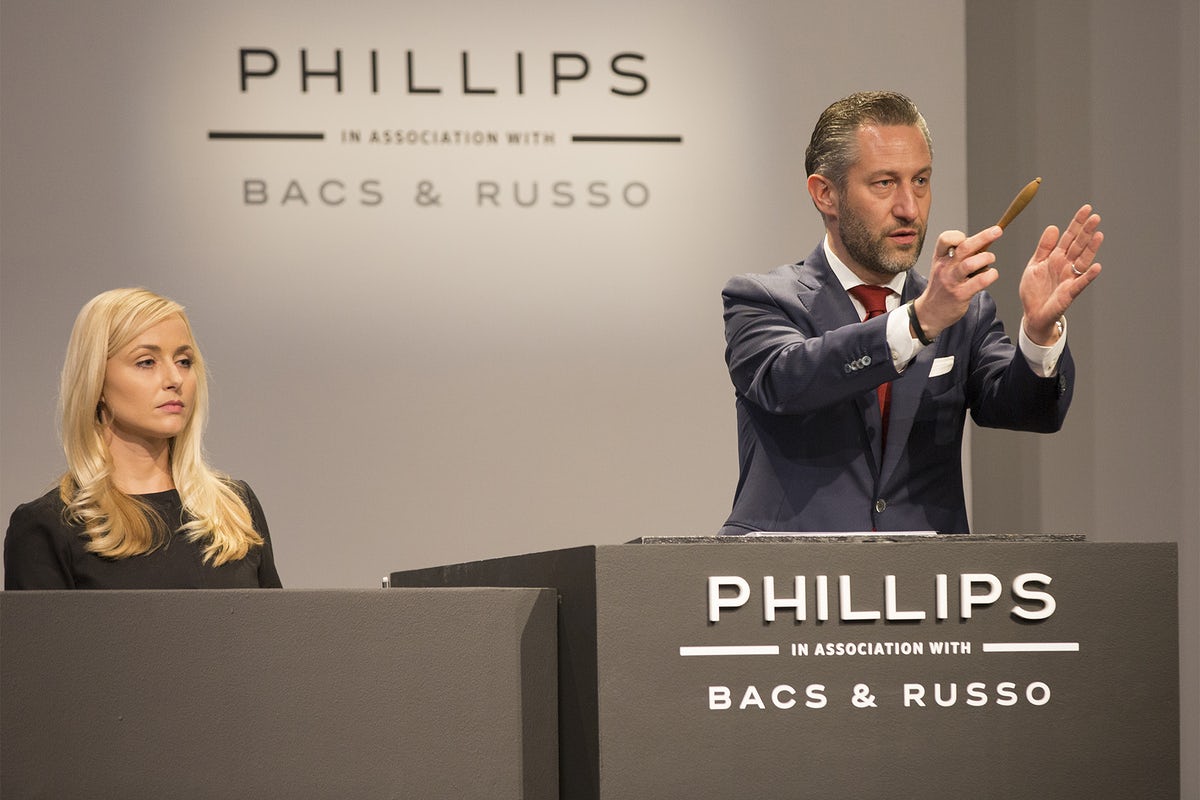 The watch was up for auction as part of a luxury watch sale at Phillips on Park Avenue on October 26th, at 6pm sharp. As is often the case in big sales like this, bidders headed down early. Whether they were there so early to soak up the atmosphere of the occasion, or simply because they feared being late, by 5:30pm, the room was completely packed out. There were 16 people in the room who had been approved to bid on the Newman, and 16 phone bidders calling in from around the world.
At 6pm, Aurel Bacs – the Phillips watch expert who has worked for every major auction house in the world – took the stand. Once the opening lots were out of the way, attention turned to Lot number 8 – the Paul Newman. The bidding started with an absentee bid of $1m that had been lodged earlier in the day. Then, almost immediately, a phone bid came in for $10m. After two bids, the Newman confirmed itself in the record books as the most expensive Rolex of all time as of 2021 – 2022.
Following this assertive bid, all of the bidders in the room were priced out, and so it was left to the phone bidders to duke it out for the most expensive Rolex of all time. Before long, the bidding sailed beyond the $11m paid for the Patek Philippe Ref. 1518 in November 2016, and eventually, the hammer came down at $15.5m, which rose to $17.75m once the buyer's premium was added.
Why did it cost so much?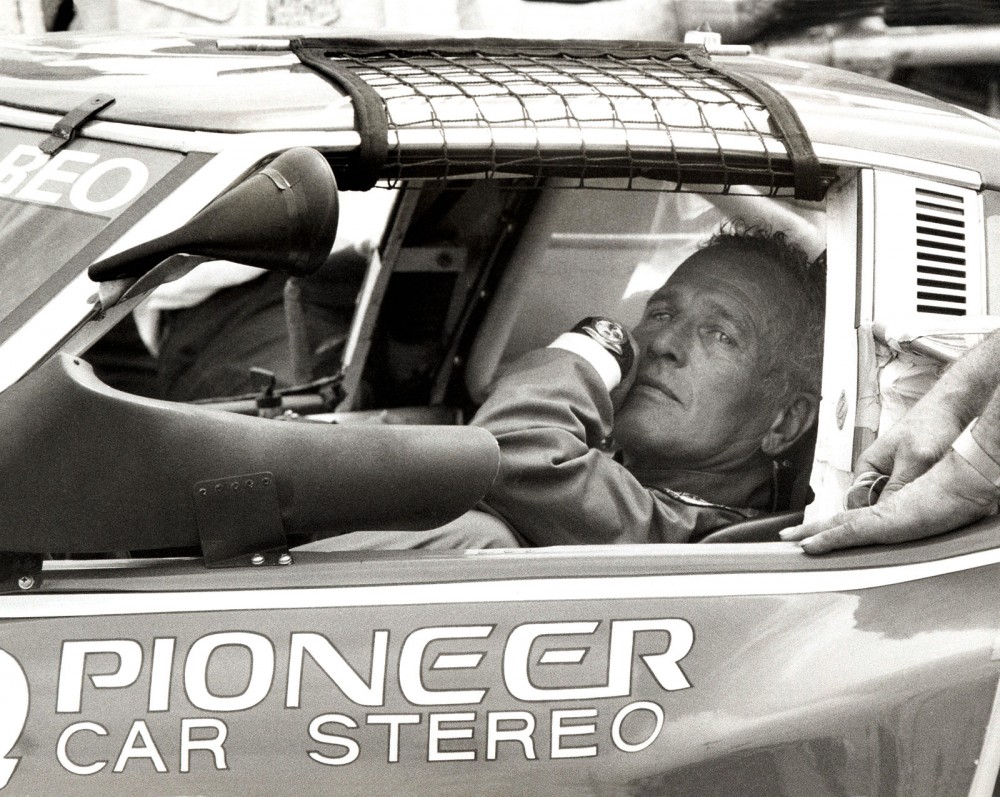 Now that the Newman has entered the history books, it's worth considering why it sold for such a high price. The two most important reasons are the provenance and the rarity of the piece.
In the luxury market, provenance is everything, and having a bit of star power behind the piece can send its value into the stratosphere. The fact that Paul Newman wore this watch near enough daily for a period of 16 years is the biggest factor in its high price. All the scratches, dings, and imperfections on the watch were made by Newman himself, as he went around the track, walked down the red carpet, or worked on the set of a film. This particular characteristic is one that is completely unique to this watch, and played a huge role in its high sale price.
Rarity – perceived or real – can have a huge impact on the sale price of an item. The Newman's three-decade disappearance from the limelight built up an aura around the watch as being unattainable. Once it became clear that it was still in existence, and available to buy, thirty years of this aura still lingered. I'm absolutely certain that the watch would not have sold for the price that it did if we'd known that James Cox had it sat in his house all these years.
All in all, the Newman is now a piece of history, and I must say I'm a bit jealous of the lucky buyer who got their hands on it. I truly hope they enjoy it. Now, we have to think, what watch on earth could possibly sell for a higher amount? We could be waiting for the record to be broken again for a long time.
The original 'Daytona' Ref 6239 was created by Rolex in 1962 to celebrate becoming the official timekeeper of the Daytona International Speedway. The watch was a manual-wind chronograph Rolex Calibre 727, in a stainless steel Oyster case and bracelet.
Original Ref 6239 watches are much sought after by collectors due to the small numbers produced. But one Ref 6239 is more sought after than any other. The Exotic Dial version, so called because it has a rare dual tone dial, was nicknamed the Paul Newman because the film star owned one in the 1970s.
The actual watch Newman owned was thought to have been lost, but it reappeared in October 2017 when it was the star lot of Philips Auctioneers "Winning Icons" sale in New York. The lot sold for a record $17.75 million making it the most expensive wristwatch ever sold at auction. This watch highlights how rarity and provenance greatly influence a watch's value.
3. Patek Philippe – Stainless Steel 1948 Ref. 1518
Released in 1941 the Patek Philippe Ref. 1518 was the world's first perpetual calendar chronograph with moon phase wristwatch. That in itself would make this a desirable collector's piece. But this particular model was released at the height of WWII so it didn't sell in large numbers.
Three versions of the Ref. 1518 were produced with yellow gold, rose gold and stainless steel cases. All three models are desirable, but the stainless steel version is the most sought after by collectors, due to the fact that only four are thought to exist.
When a 1943 example came up for auction in 2016, collectors were keen to get a hold of this rarest of rare wristwatches. The watch was sold by Phillips Bacs & Russo in Geneva with the sale billed as a once in a lifetime event. Bidding started at CHF 3 million ($3 million USD) and lasted just over ten minutes. The hammer finally came down at CHF 9.6 million ($9.7 million USD), a record for a wristwatch at the time.
4. Patek Philippe – Stainless Steel 2015 Ref. 5016A-010
The Patek Philippe Ref. 5016A-010 is one of the most complicated wristwatches ever produced. It features a hand-wound Caliber RT O27 PSQR movement with a one-minute tourbillon, minute repeater and perpetual calendar. The movement itself contains 506 parts each of which are hand finished by the craftsmen at Patek.
The example here was a unique stainless steel model Ref 5016A-010 with a blue lacquered dial and hand-stitched alligator leather strap. This exclusive timepiece was put up for auction by Patek Philippe at the biannual 2015 Only Watch charity auction in Geneva.
Hosted by Phillips Auctioneers, the watch was billed as "one of the great classics of the Patek Philippe wrist Grand Complications" and came with an estimate of CHF 700,000 – 900,000. When the hammer finally came down, the price had reached an incredible CHF 7.3 million ($7.4 million).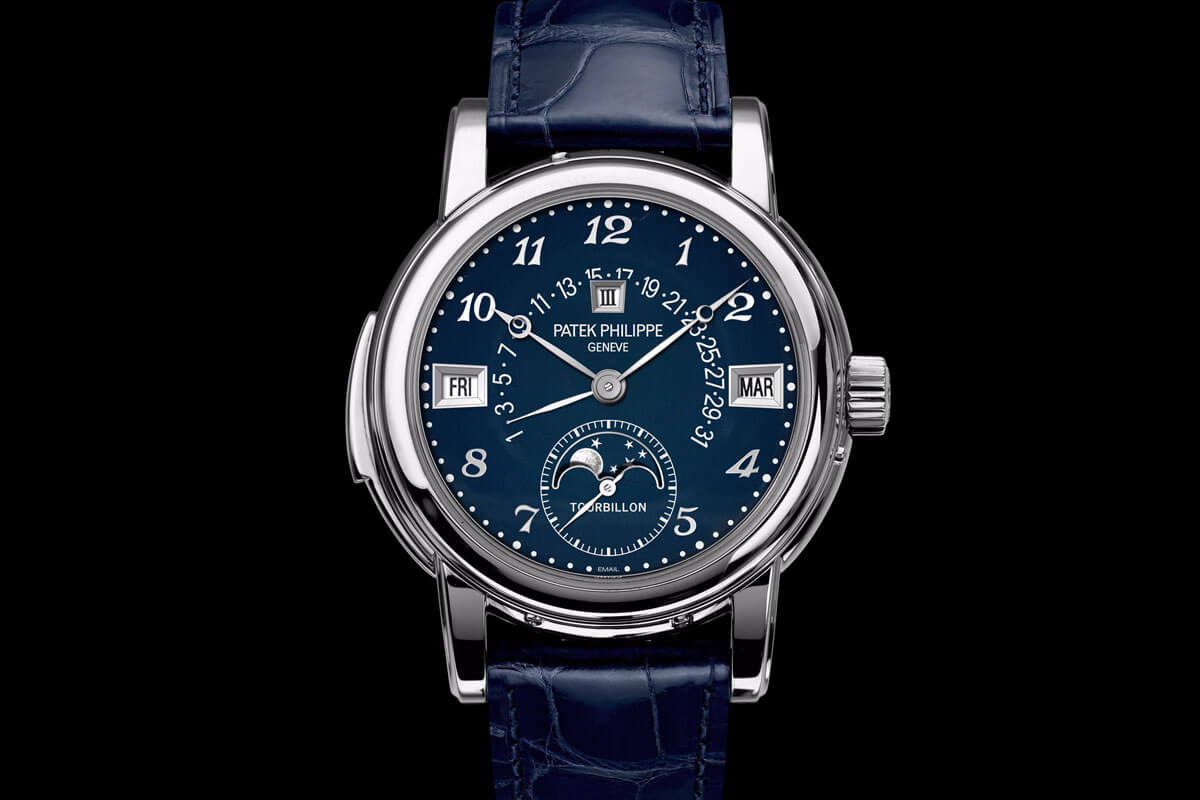 5. Patek Philippe – Titanium 2017 Ref. 5208T-010
Patek always pushes the boat out for the bi-annual Only Watch charity auction. Its timepieces are usually the highlight of the event and often receive the highest prices. After setting the record at the 2015 event (see Ref. 5016A-010 above), Patek needed to come up with something special.
The Patek Philippe Ref. 5028 was special indeed. Complete with an automatic, chronograph, minute repeater and instantaneous perpetual Calendar. This watch represents the very best of Patek Philippe. But what makes this watch truly special is that it came with a titanium case. Titanium is rarely used by Patek, and this example is the only titanium version of the Ref. 5208 ever made.
The watch had an estimate of CHF 900,000-1,100,000 ($931,000-1,137,700) but it was sure to reach more than that. The hammer finally fell at CHF 6.2 million ($6.3 million), the second highest amount ever achieved at the bi-annual event. Proceeds from the auction went to the Monaco Association against Duchenne Muscular Dystrophy, which funds research into the muscular degenerative disorder.
6. Rolex – Daytona Unicorn Ref. 6265
The Rolex Daytona Ref. 6265 is not a particularly rare watch. Manufactured between 1970 and 1988, it comes with a 37mm stainless steel Oyster case containing a 727 manual winding calibre. A desirable watch by all means, but not of much interest to collectors. But this was no ordinary Ref. 6265.
What makes this example unique is that it is made with a white gold case and black sigma dial. Nicknamed the "Unicorn", this watch was ordered from the factory in 1970 and delivered in 1971 to a German retailer. It is thought to be the only example of a Ref. 6265 made in white gold making it truly unique and ultra-desirable.
The watch came up for auction at Phillips Daytona Ultimatum Sale in March 2018. It was expected to sell for more than CHF 3 million. When the hammer came down, the price had reached an astonishing CHF 5.937 million ($6 million). Proceeds from the sale went to benefit Children Action which helps to support children across the developing world.
7. Patek Philippe – Gold Chronograph Ref. 1527
Auctioned by Christies Geneva in May 2010, this Patek Philippe 18K gold Chronograph was billed as a "historically important wristwatch". Manufactured in 1943, Ref. 1527 features a calibre 13 movement with perpetual calendar, date and moon phase. The watch is significant because it serves as a forerunner to some of Patek's most iconic watches, such as the Ref. 5270.
As with most watches produced during WWII, Ref 1527 sold in low numbers. This particular example is thought to be one of only two Ref. 1527 complications produced, with the other being a non-chronograph version. As a result, the competition was fierce when it came up for auction.
The estimate was set at CHF 1.5-2.5 million ($ 1.55-2.6 million). When the hammer came down, the price had reached CHF 6.259 million ($6.3 million), making it the most expensive wristwatch sold at auction at the time.
8. Rolex – Bao Dai Ref. 6062
The Rolex – Bao Dai Ref. 6062 Triple Calendar Moonphase is somewhat of a legend in watch collector circles – not only because this watch is the only known version of Ref. 6062, with a black dial and baguette diamonds, but also because it was once owned by Bao Dai, the last Emperor of Vietnam.
That imperialistic provenance and rarity make Bao Dai one of the world's most desirable collector pieces. The watch has been sold at auction twice in the past 20 years, breaking the record achieved by a Rolex each time. The first sale in 2002 achieved a then-record $235,000, and again in 2017 when it beat its own record, achieving a price of $5,060,427. That price has since been surpassed by the Paul Newman Rolex Daytona Ref. 6239.
9. Patek Philippe – Yellow Gold Calibre 89
For more than a quarter of a century, the Patek Philippe Calibre 89 was regarded as the world's most complicated watch. While it may have lost that crown in 2015 to the Vacheron Constantin Ref. 57260. The Calibre 89 is still the most complicated watch Patek has ever made and that makes it a very special watch indeed.
Released in 1989 to celebrate Patek's 150th anniversary, just four Calibre 89's were produced. One each in White Gold, Pink Gold, Yellow Gold and Platinum. The watch featured here is the Yellow Gold version which came up for auction in Geneva on November 14th, 2009.
The watch sold for CHF 5,120,000 ($5,042,000 USD) with the buyer identified as renowned Japanese Patek and Ferrari collector, Yoshiho Matsuda. The watch remains in his collection to this day, although it has come up for sale a couple of times but failed to reach its reserve, set at $11 million dollars.
10. Patek Philippe – White Gold Calibre 89
Only the Calibre 89 could feature in this list twice. This time the watch in question is the white gold version which was produced along with the others in 1989 to celebrate Pateks 150th anniversary. It features a white gold case, with Calibre 89 movement containing 1,278 components.
Like all Calibre 89s, this watch features 33 complications including a hidden one-minute tourbillon, sunrise and sunset times, world time for 125 cities, leap year, equinox, solstice, lunar orbit and star chart. There is also a minute repeater, thermometer, barometer, hygrometer, altimeter and compass.
The watch came up for sale at auction on April 24th, 2004 in Geneva where it was sold to a private collector for CHF 6,603,500 ($5,003,000 USD). Whoever bought it must be pleased with it, because it has not come back on the market since.
What were the 10 most expensive watches in the world in 2020?
If you have a fine watch and would like to have it appraised, get in touch with our fine watches team today. Our appraisal team have more than 60 years of experience valuing rare and unusual timepieces from all the leading watch houses, including A. Lange & Sohne, Breguet, Breitling, Bulgari, Cartier, Chopard, Harry Winston, Hublot, IWC, Jaeger LeCoultre, Omega, Panerai, Piaget, Richard Mille, Roger Dubuis, Tiffany, Ulysse Nardin, Urwerk, Vacheron Constantin, Van Cleef & Arpels, Audemars Piguet, Patek Philippe, and Rolex to name just a few.
This post is also available in:

Français (French)

Deutsch (German)

Italiano (Italian)

Português (Portuguese (Portugal))

Español (Spanish)

hrvatski (Croatian)

Čeština (Czech)

Dansk (Danish)

Nederlands (Dutch)

Latviešu (Latvian)

polski (Polish)

Português (Portuguese (Brazil))

Русский (Russian)

Slovenčina (Slovak)

Slovenščina (Slovenian)

Svenska (Swedish)

Türkçe (Turkish)
---
---

---
Authorised and Regulated by the Financial Conduct Authority