I hope you enjoy this blog post.
If you want us to appraise your luxury watch, painting, classic car or jewellery for a loan, click here.
Art and politics: the link between the two in 2023
May 3, 2018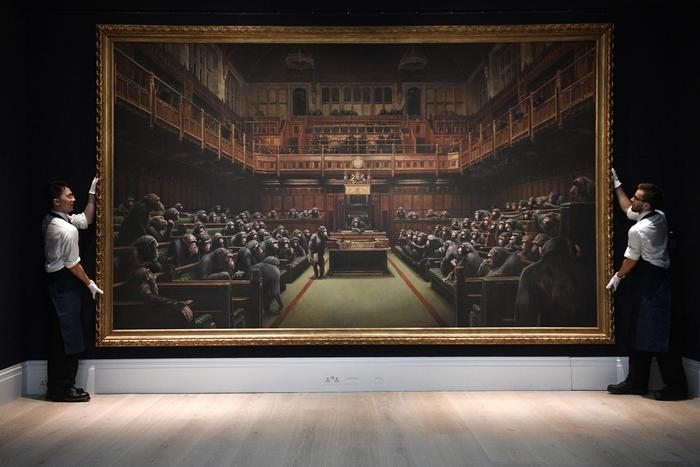 In many ways, when we think of art and politics, political artwork and paintings are their own form of activism. Indeed, they represent a message, portrayed on a stage, that reflects back the viewer's own ideas, opinions, or views of the world. Where once Martin Luther printed and nailed a proclamation that changed the religious world, the impact of typeset still rails deep into our societies.
We first considered the link between art and politics in 2018, when the Design Museum in London set teh ambitious goal of exploring this relationship in a three-month exhibition, titled from Hope to Nope, where they dissected and explored the political impact of graphic design, paintings, and art in general.
As a landmark event in exploring the art – politics relationship, we will be starting by briefly discussing the eye-opening 2018 "Hope to Nope" exhibition, followed by a discussion on the impact of political artwork and paintings throughout time in different empires.
Finally, we will be discussing the current trends of trend of celebrities being portrayed in various works, and we will try to assess teh value of this art through the super popular example of Trump Art!
Without further ado, let's dive in!
Hope to Nope Exhibition, 2018
Visual communication in politics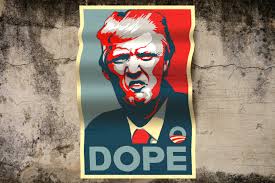 The exhibits contained in this bold and striking art collection covered key political events from the global financial crash in the early 2000s to Brexit and Trump, via the ideas-driven revolutions of ISIS and the Arab Spring. The collections took graphic design as an agent of change, considering the way the form has challenged and influenced key political moments.
It used visual communication as a lens to focus on the influences on opinion and debate within our society through political art work and painters of a series of high-profile and amateur designers.
Finally, it explored the form, and art, and strategy that shapes the politics we see every day. And how that shapes what we think.
The exhibition's curator, Margaret Cubbage explained in an interview we watched shortly after, that she felt the non-stop media and use of social networking platforms meant that people are more politically aware. She believes social media offers people an immediate platform on which to voice their opinion – the same platform politicians use to communicate current affairs.
This dialogue can be more prevalent than our own interactions and communications. Whether you want to engage or not, the messages will pop up in our news feed."
Hundreds of art exhibits tell the story of political change and progress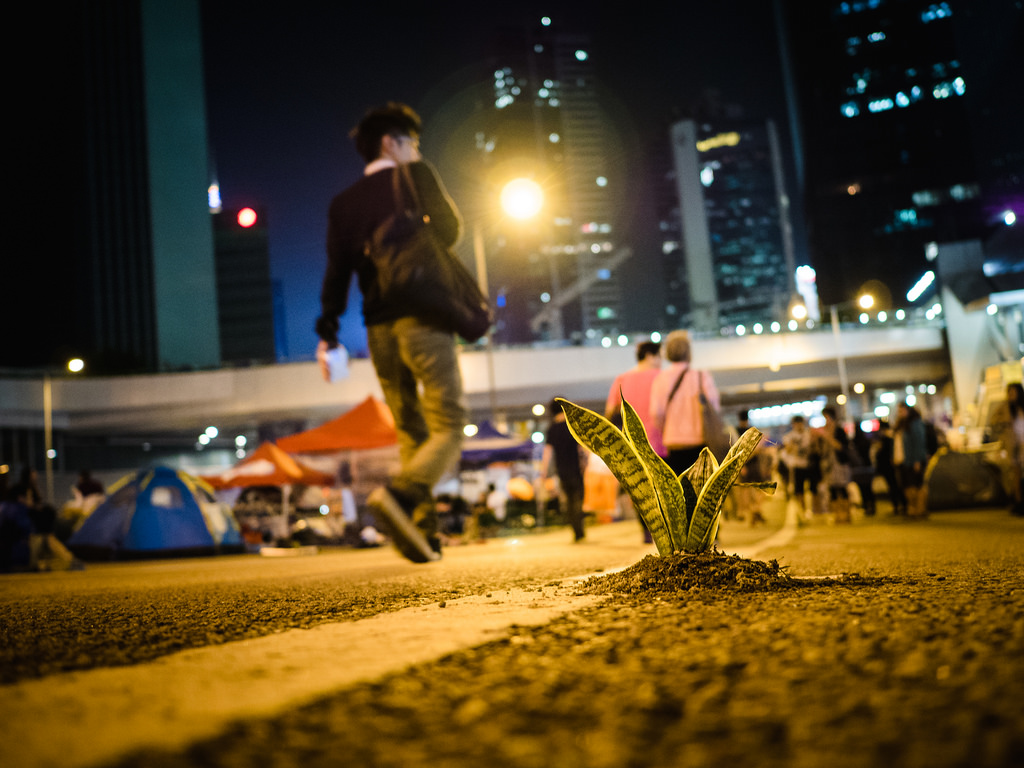 Visitors to the exhibit enjoyed a journey through the placards of Occupy Wall Street, past the bright and peaceful activism of Hong Kong's Umbrella Revolution, and on through the streets of Sao Paulo. The organizers assembled over 160 items that made a statement about images and ideas. They also forced us to consider conversations with political leaders.
Exploring both traditional and evolving forms of graphic design, from protest posters, art, and paintings to memes shared on social media, the exhibition considered the polarisation of politics and global reactions against the establishment.
It explored the idea that within society there is a growing need for art that is representative and useful. Artistic activism, activates and engages with people in a visual way to spread understanding of the realities of our changing societies and economy.
Social media has had a huge influence on political thought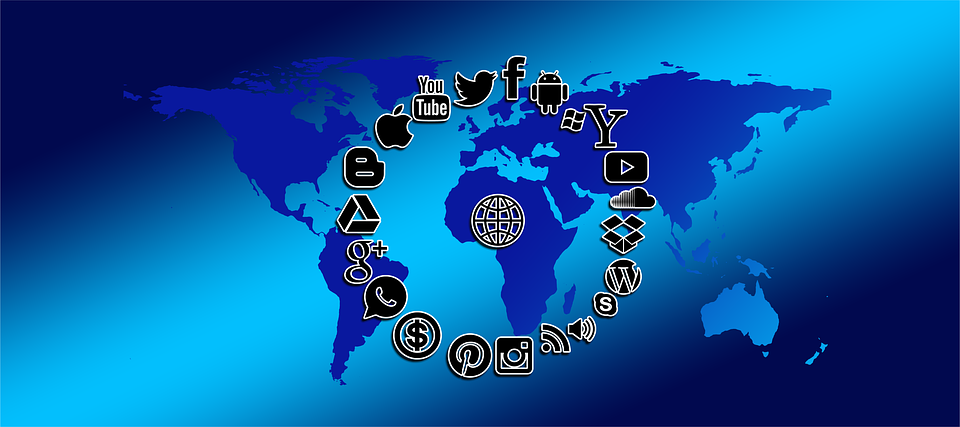 Ms Cubbage also noted that the internet's role in widely disseminating has made the last decade so different in terms of visual political communication. Designers and creators know that their work has the potential to travel around the world, so images are conscientiously created in a way that touches a specific audience.
For example, the subversion of popular youth brands by supporters of Jeremy Corbyn. They took the Nike logo and made it their own.
The displays enclosed within the Design Museum's exhibition presented art as the representation of political injustice and as a builder of political community, as well as the seed of political alternatives. And there's interesting scope to explore these ideas. Artistic activism has become a favourite theme of the art world through recent political and economic crises.
Artists are often the touchpaper to a society's reactions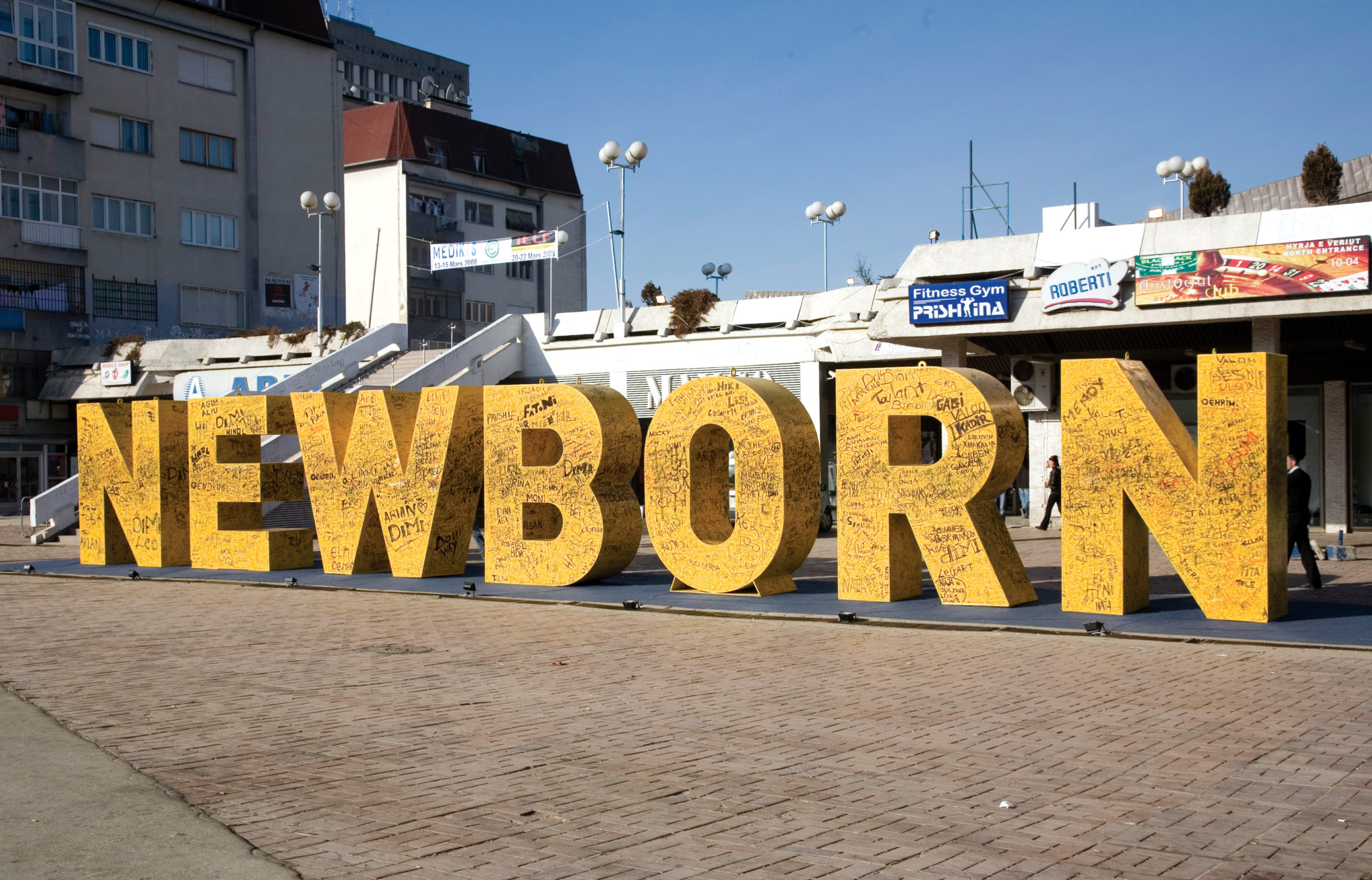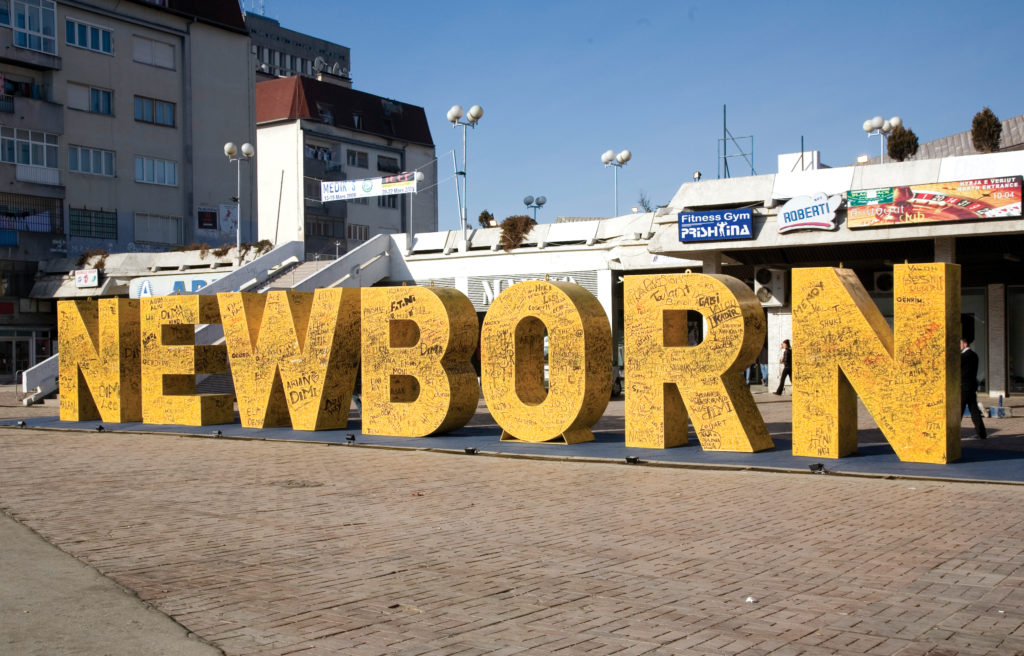 That's because artists have always been quick to react and embody an idea, emotion or feeling. In Tahrir or Maidan Square, up against the might of the Kremlin, artists speak for their audiences and their people. This is the idea that the Design Museum explored, and which has stored our curiosity to look into this idea a bit further.
What is the connection between art and politics and how does it reflect or corrupt our political status quo? Some of the statements in this exhibition were very clear about where they stood.
Others were subtler, inviting people to quietly and cleverly criticize our acceptance of the standard. They shifted the weight from what the artwork presents, to how that affects our own lives.
The curator's own favourite example of graphic design as political art is the 'Newborn' typographic in Pristina, Serbia, which was unveiled on the day the country declared independence. It is repainted on the 17th of February every year to recall its country's anniversary and makes a bold, letter-driven message to the world.
It is a celebration and a landmark that people can gather around. That's almost insightful in terms of what this exhibition seeks to be. It's a rallying point. A time for reflection. What shapes the way we think? And how are those influences changing?
The unbreakable link between political protest and art
Throughout much of modern history, art has been a key medium of protest against injustice and oppression. Because of the aims of protest art; to connect with the public and drive societal change, it often exists outside the typical places you'd expect to find art, such as a gallery. Instead, political artwork and protest art is more often seen on the streets and, more recently, on the internet and social media.
In the United Kingdom, one of the country's most successful political artists in recent years has consistently had a political message behind his works. Banksy exploded onto the street art scene in Bristol with a series of politically charged stencils, which soon began cropping up in major cities around the world. Perhaps Banksy's most politically charged piece was his decoration of the controversial West Bank wall separating Israel and Palestine.
Despite this, the UK isn't the most prominent country when it comes to political art. Below, I'll discuss three countries with a strong culture of political art
THE UNITED STATES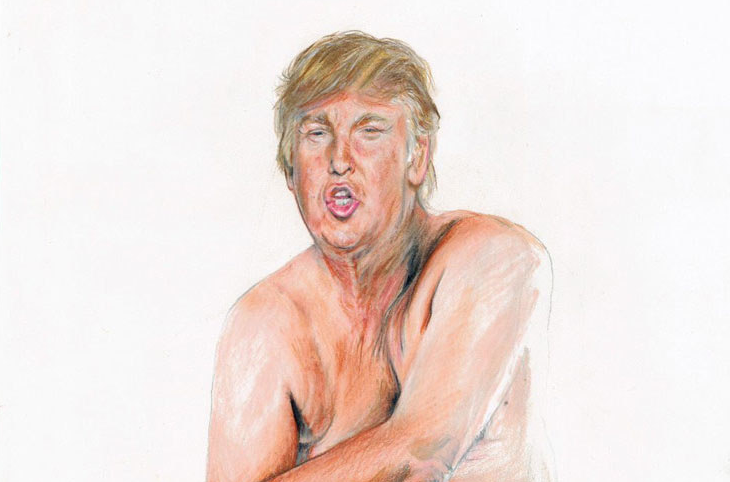 In times of great uncertainty in the Western world, where old political establishments were being shaken by the populism of Brexit and Donald Trump, we may see a rise in the amount of political art and paintings. Indeed, since the (now) long-forgotten inauguration of Trump, his draconian policies on immigration, and his steely control over the information flowing out of his administration have at the time led to fears that he could dilute strong American values of freedom of expression and freedom of speech. Some commentators even went as far as to label Trump a 'fascist'.
However, the fact that freedom of speech is more enshrined in law in the West means that political and protest art is less of a radical act. While some political art goes on to be famous and notable, such as Shepard Fairey's stencil portrait of Barack Obama titled 'Hope,' the most interesting political art is to be found in countries with lesser human rights records.
RUSSIA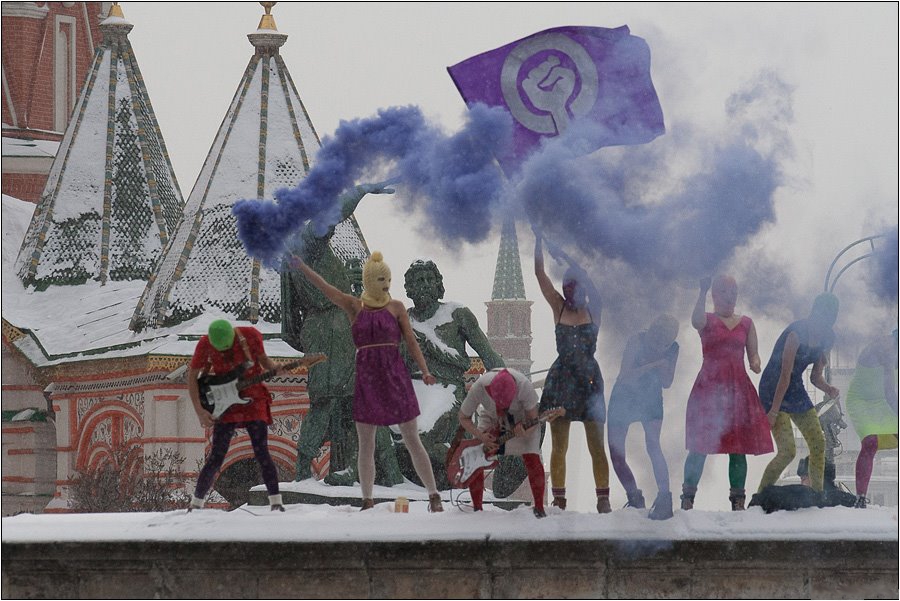 The Russian political artists with the most notoriety abroad are Pussy Riot, an all-female punk band formed in Moscow to protest against authoritarianism and patriarchy in Russia. Rather than performing in traditional music venues, the band stage unsanctioned performances in public spaces, dressed in brightly coloured balaclavas.
Their most famous performance took place in the Cathedral of Christ the Saviour in Moscow, where they protested Vladimir Putin, who they believe to be a dictator. The authorities quickly arrested them, and they spent considerable time in jail for their actions, only fuelling their cause and ideals further.
Following the arrest of Pussy Riot, political artist and activist Petr Pavlensky responded by stitching his mouth shut and standing outside a cathedral in St Petersburg holding a placard in support of the band. In the years since, Pavlensky has established himself as a prominent anti-government political artist, making use of self-harm to represent the oppression of the Russian state.
CHINA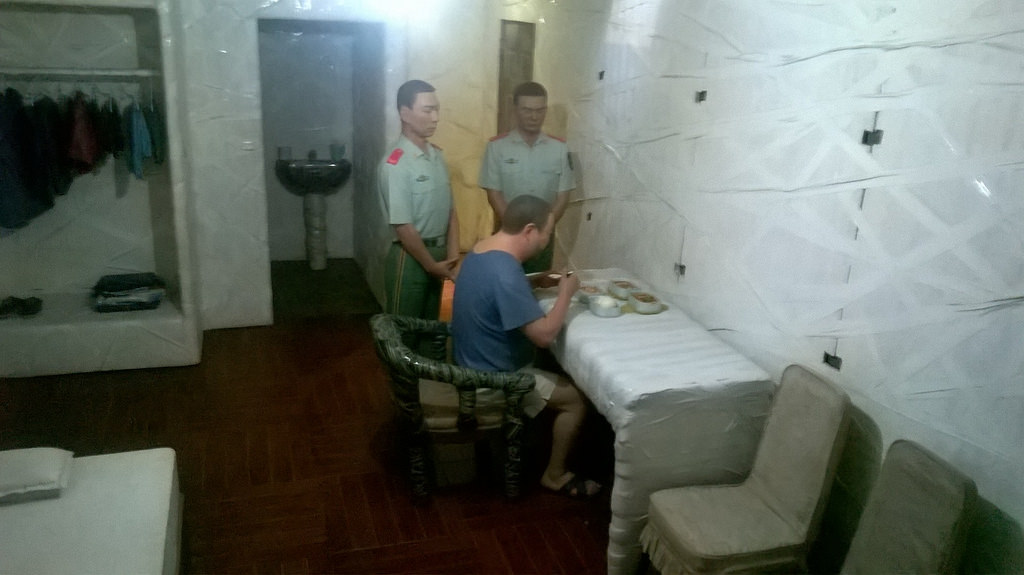 By far the most famous artist operating in China today – political or otherwise – is Ai Weiwei, a Beijing native whose artwork rails against the oppression and censorship of the Chinese government. Weiwei is an anomaly in Chinese society, in that he routinely gets away with criticizing the government where others may not.
However, his arrest and subsequent imprisonment in 2011 proved that he was not invulnerable, and many commentators noted that his incarceration may have been politically motivated by the links consistently sewn between art and politics within China.
In the aftermath of his arrest, many of Weiwei's political artworks have referenced the government's arrest and surveillance of him, and his artwork has grown largely more political as a result. Through the medium of sculpture and documentary, Weiwei has become a vocal critic of his country's oppressive government.
Like in Russia, political art carried out in China carries with it the threat of incarceration. It's precisely this authoritarianism that makes protest art such a vital and brave act. In these uncertain times, it will be interesting to see how protest art, and political art, and paintings in general, develops in the USA and Europe.
Valuable, or just a load of hot air? A case study and debate around Trump art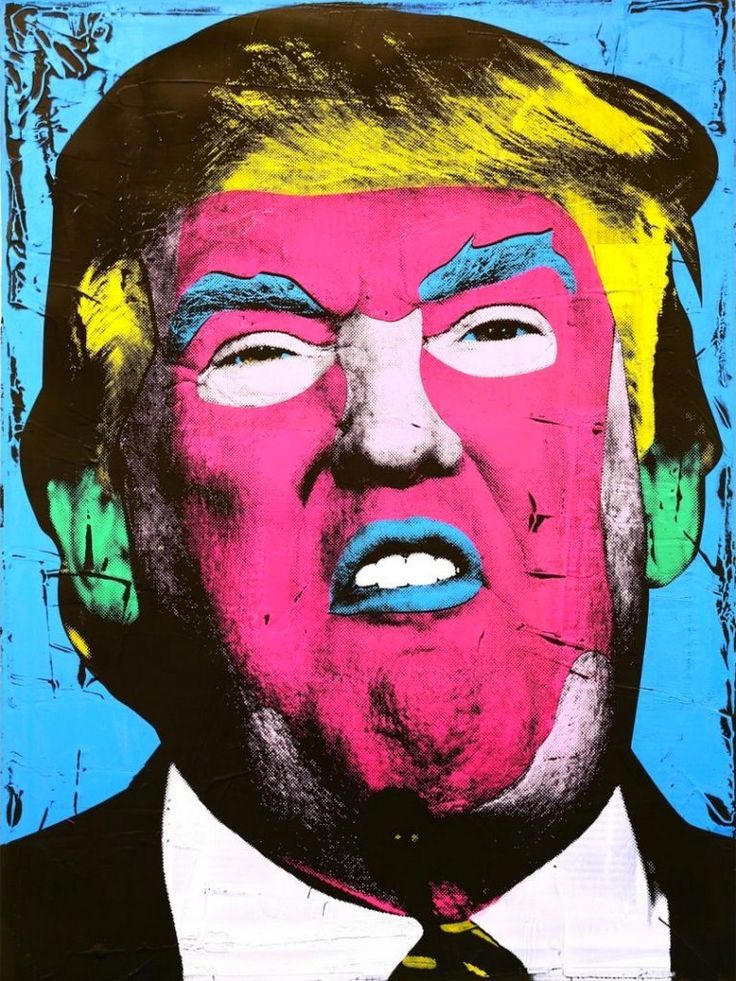 Trump has been an endless source of fascination to the watching world as the election cycle has unfolded, leaving many to question how he's got as far as he has.
To put a long story short, Trump is a controversial figure, and he always was centre stage on one of the most highly watched events in global politics. A lot has been written about the effects Trump's presidential campaign – and Trump's presidency – had on America, and the world at large. However, little has been written about the bizarre impact Trump is having on the art world.
Of course, politics and art have been known to mix in the past. One particular example that springs to mind is Shepard Fairey's now famous stencil portrait of US Senator Barack Obama in 2008, emblazoned with the word 'HOPE'.
The piece went on to become a defining image of Obama's ultimately successful presidential campaign. However, the political art pieces depicting Trump are interesting and unprecedented in that they're almost entirely negative.
UNFLATTERING PORTRAYALS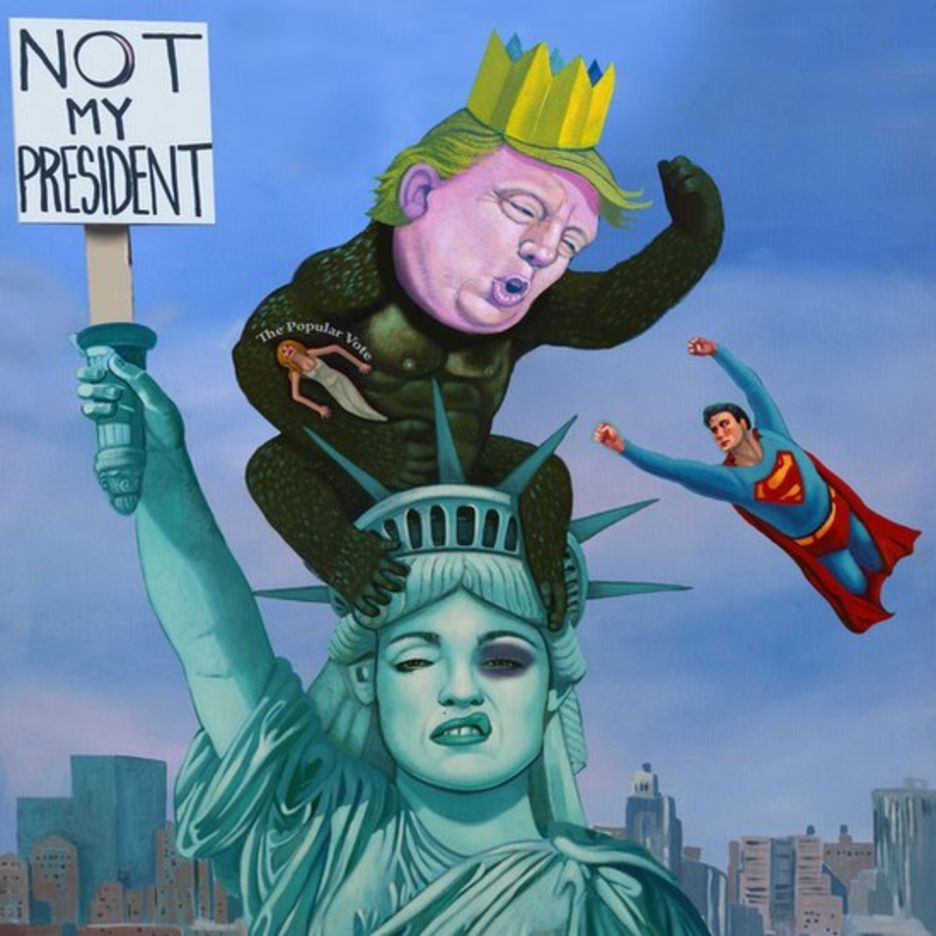 As Trump's presidential campaign has gathered pace, a number of artists have sought to depict him in their political art and paintings; often unflatteringly. In early 2016, as Trump's presidential campaign began to gather pace, Los Angeles-based artist Ilma Gore painted a nude of Trump – titled 'Make America Great Again' – which was later valued at £1million.
The piece gained further notoriety when the artist was threatened with a lawsuit, and when reports emerged that the artist had been assaulted by a Trump supporter. A number of six figure offers were reportedly tabled for the political art piece, but none matched the seven figure asking price so to date the painting has not sold.
Perhaps inspired by Gore's piece, a group of artists called INDECLINE made a statue of Trump, which they placed in Union Square, a busy area of downtown Manhattan; the president's hometown. Other statues were also placed in other cities across the USA.
The piece was decidedly more caricatured than Ilma Gore's piece, but was similarly unflattering. The piece lasted two hours before being removed by the city's Parks Department. With their tongue firmly planted in their cheek, they told the press that "NYC Parks stands firmly against any unpermitted erection in city parks, no matter how small." Presumably, this political art piece has been destroyed by the City of New York, but if it were to be recovered, it would surely fetch a decent amount at auction.
In another example, British artist Alison Jackson hired a Donald Trump impersonator and staged numerous photos to capture her impression of what his life behind closed doors looks like. Unsurprisingly, money and scantily clad women feature heavily.
One particular political artwork, titled 'Trump Money,' was valued at $6,000-8,000, and sold on the 2nd November 2016; less than a week before polling day.
BUT IS TRUMP ART VALUABLE?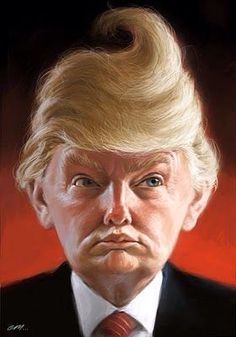 Like all good political art and paintings, these pieces create conversation; by displaying Trump in a negative light they open up discussions over the business mogul's character and his suitability as president.  On top of that, some of them can be really funny.
The portrayal of Trump in a caricatured way is great fun, and something many of his detractors have been reveling in; Gore's political art piece discussed earlier was a viral hit among Hillary supporters, and was widely circulated on Facebook and Twitter shortly after its unveiling.
In the long run though, we'd estimate that many of these political art pieces will end up with a similar value to the vast majority of comments that come out of Donald Trump's mouth; nothing.  We can't see these political artwork being sought after by collectors in a decade's time.
The political artists creating these pieces are acting within a context; they're creating art in an attempt to embarrass or discredit a wannabe politician who they fundamentally disagree with. Political artwork and paintings like this require that context to have an impact on the viewer, so once the presidency of Donald Trump was over and done with, the context was lost.
Our luxury pawn shop in London, Bond Street offers instant credit with minimal paperwork, plus specialist advice throughout. Some of the many artists we loan against include Andy Warhol, Bernard Buffet, Damien Hirst, David Hockney, Marc Chagall, Raoul Duffy, Sean Scully, Tom Wesselmann, Tracey Emin, Banksy, and Roy Lichtenstein to name just a few.
This post is also available in:

Français (French)

Deutsch (German)

Italiano (Italian)

Português (Portuguese (Portugal))

Español (Spanish)

Български (Bulgarian)

简体中文 (Chinese (Simplified))

繁體中文 (Chinese (Traditional))

hrvatski (Croatian)

Čeština (Czech)

Dansk (Danish)

Nederlands (Dutch)

हिन्दी (Hindi)

Magyar (Hungarian)

Latviešu (Latvian)

polski (Polish)

Português (Portuguese (Brazil))

Română (Romanian)

Русский (Russian)

Slovenčina (Slovak)

Slovenščina (Slovenian)

Svenska (Swedish)

Türkçe (Turkish)

Українська (Ukrainian)

Albanian

Հայերեն (Armenian)

Eesti (Estonian)

Suomi (Finnish)

Ελληνικά (Greek)

Íslenska (Icelandic)

Indonesia (Indonesian)

日本語 (Japanese)

한국어 (Korean)

Lietuvių (Lithuanian)

Norsk bokmål (Norwegian Bokmål)

српски (Serbian)

Tamil
---
---

---
Authorised and Regulated by the Financial Conduct Authority