I hope you enjoy this blog post.
If you want us to appraise your luxury watch, painting, classic car or jewellery for a loan, click here.
The rise and rise of mid-century modern design
April 28, 2017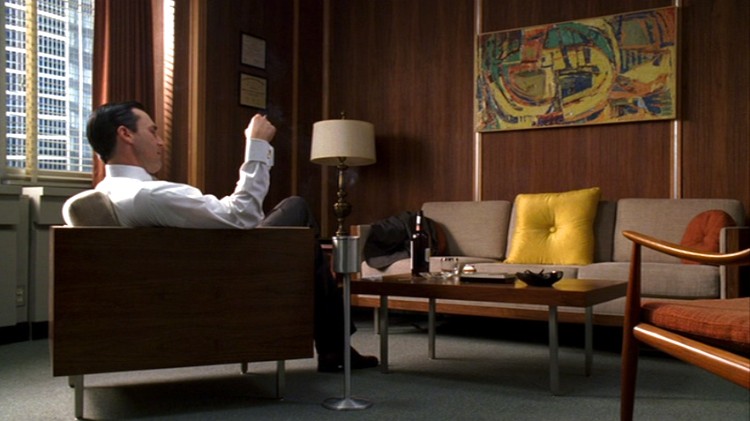 In 2005, a Carlo Mollino table designed in 1948 went on sale at Christie's in New York. The piece, a mid-century modern design, was subject to a lot of attention by those in attendance. It was expected to break the $1m barrier. In the event, the predictions weren't even close; the table sold for $3.824m, smashing the high estimate 20 times over, much to the bemusement of those who were in the room at the time. For collectors of mid-century modern pieces, this sale was a real turning point. The secondary market for a once-inexpensive product was heading into overload.  The desirability of mid-century modern design was sending the prices supernova.
Joshua Holdeman, Sotheby's head of 20th Century design, sees the sale as a real watershed moment. According to Holdeman, it was the first time that a mid-century item had sold for a "breakout price," showing that mid-century objects were "extremely important in the history of design, and to collectors." So what is mid-century design, and how did the market reach the point where a private collector parted with nearly $4m for one table?
First things first – what is mid-century modern?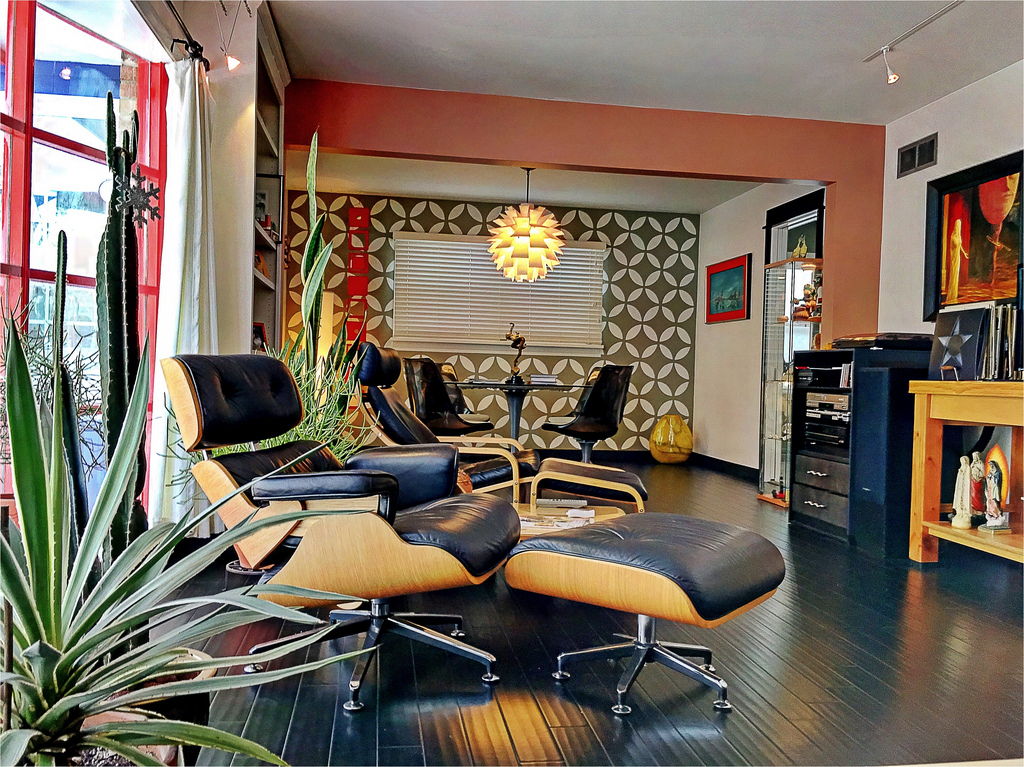 As with almost any movement in art and design, there's considerable debate and disagreement over what mid-century modern actually is. What is broadly agreed upon is that it refers to graphic design, architecture, and furniture from the middle of the the 20th century. The chief disagreement that comes into play is what date something has to have been produced to be a true mid-century modern design. Some say that the period covers 1933-1965, but purists will argue that it specifically covers the postwar decade between 1947 and 1957.
Either way, there's no doubting that the style is very much in vogue, with a popularity that's been growing since the 1980s. So how did the mid-century modern style regain popularity?
The 1980s resurgence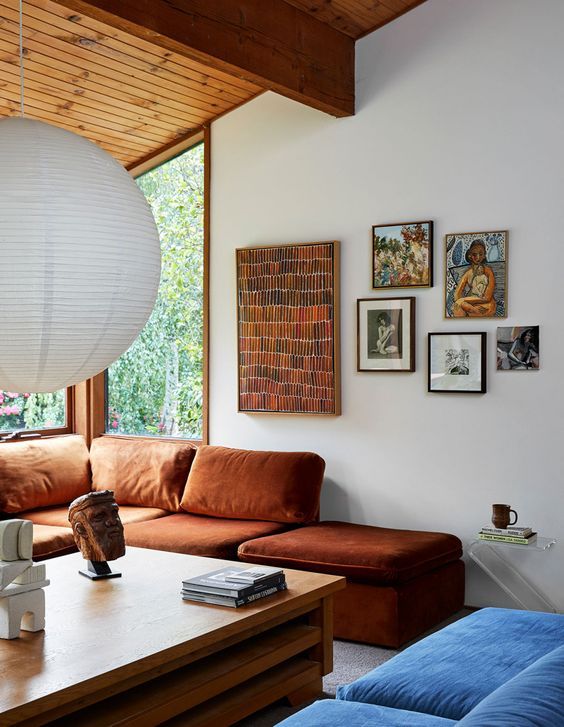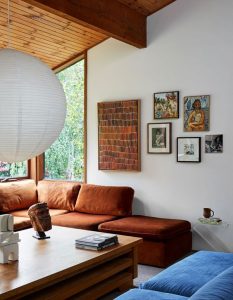 The phrase 'mid-century modern' was coined by Cara Greenberg in 1984 in her book Midcentury Modern: Furniture of the 1950s. Greenberg would later admit that she'd just made up the term, but that didn't matter; mid-century modern was born. The popularity of mid-century modernism in 2017 has its roots in Greenberg's book. It was a hit, selling 100,000 copies, and bringing mid-century modernism into the consciousness of both the design world, and the mainstream.
Had Greenberg not written this book, it's possible that we would not be talking about mid-century modern in 2017. The style had largely gone out of fashion in the late 1960s, and in the 70s, it was not seen as desirable at all. When her book came out in 1983, tentative interest in the style was beginning to return. Greenberg gave it a name, and in doing so, massively aided in its resurgence. It's been steadily growing ever since.
The 1990s; the market reacts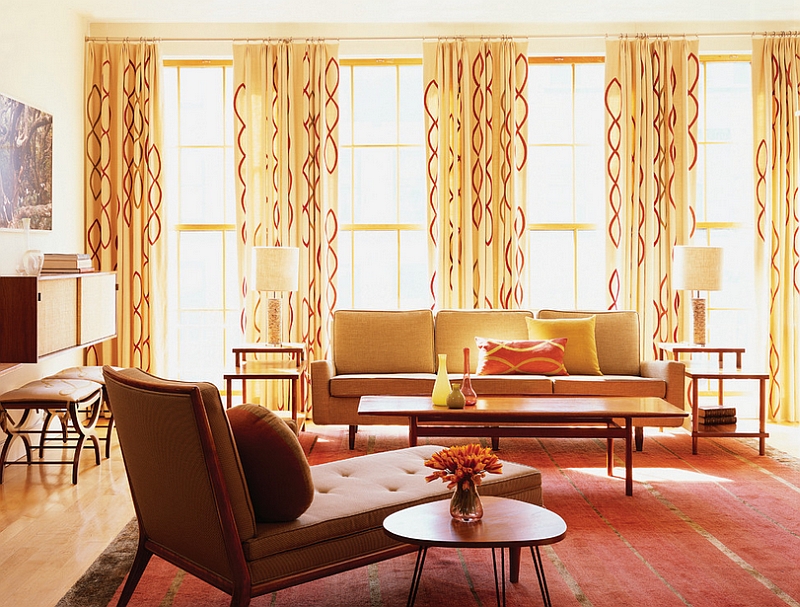 By the mid-90s, mid-century designs were widely beginning to be seen as desirable. It didn't take long for the market to respond. Pieces that would have been considered outdated and close to worthless 20 years earlier were suddenly being sold for tens of thousands of dollars. One particularly unprecedented sale was a George Nelson Marshmallow sofa, which went for $66,000 at auction in 1999. Even though this sale was, at the time, unthinkable, it still pales in comparison to the Carlo Mollino table that would sell for $3.824m just six years later.
As well as skyrocketing sale prices, the 1990s saw another important development. By the early 1990s, many classic mid-century designs had been discontinued. The growing popularity, as evidenced by rising prices, led many designers to reissue the designs that were achieving high prices at auction. As well as allowing fans whose budget was not ample enough to buy the original, this introduced the mid-century style to plenty of people who had never seen it before.
As might be expected, in many cases the reissues have had a negative impact on the price of the original. After all, why shell out for the real thing when the reissue looks the same, and is worth so much less? This particular issue changed the dynamics of the market, driving up the price of originals that had never been reissued.
The 2000s and the influence of popular culture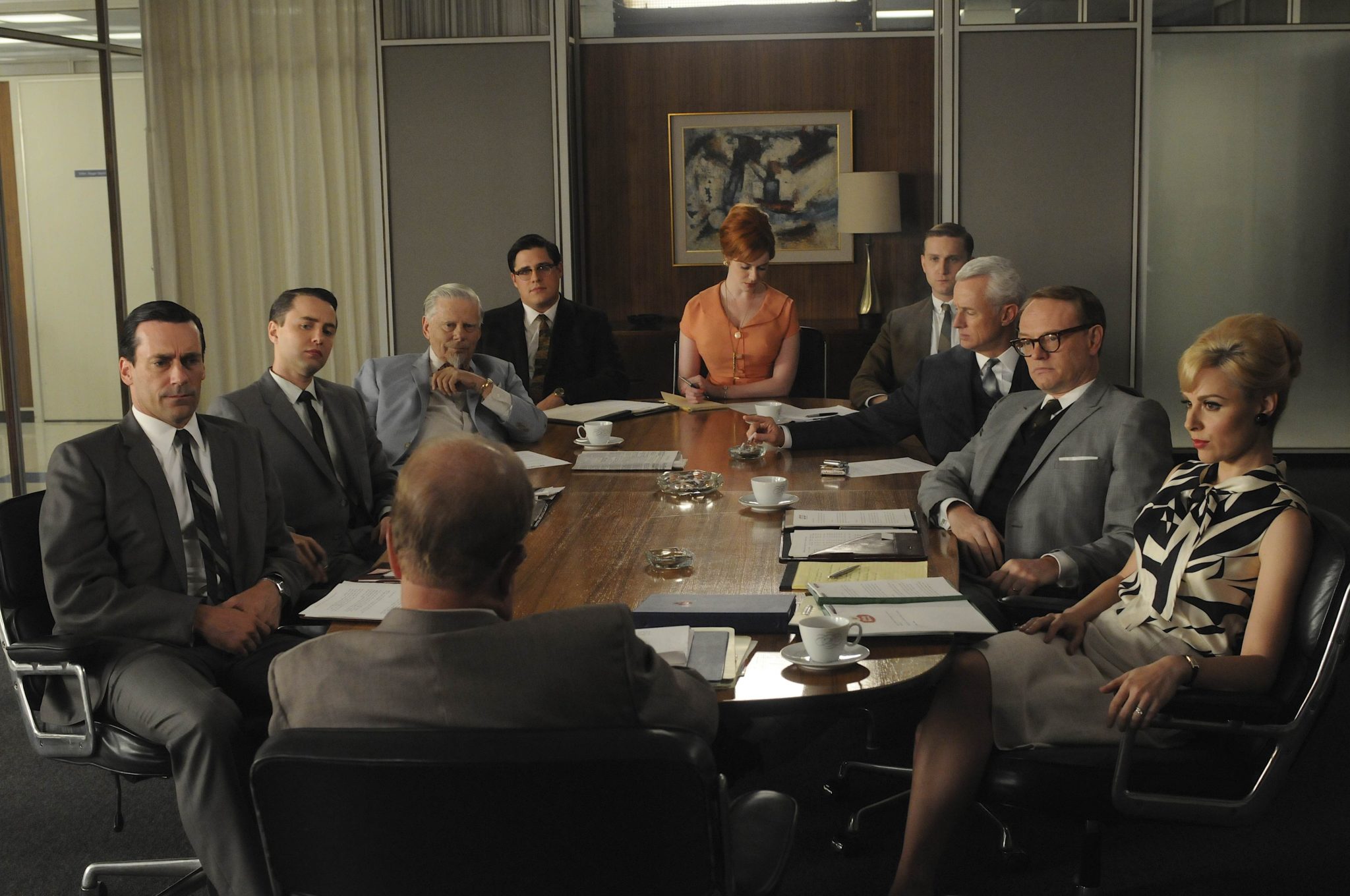 In the noughties, mass media and popular culture had a huge impact on driving the popularity of mid-century designs. The magazines Wallpaper and Dwell did much to further popularise the style. However, one element of the media did more for mid-century designs than could have been predicted. Mad Men, the AMC TV show about chain-smoking ad executives in 1960s New York featured sets that were set up to accurately reflect the styles of the time. The show was noted for being the epitome of cool, and mid-century modern designs were everywhere. Once again, a brand new audience had been introduced to the style, and they loved it. Partially because of the influence of Mad Men, mid-century modern designs began to pop up everywhere in film at TV.
Despite being unpopular in the 1970s, mid-century modernism has grown in popularity ever since, and that shows no signs of slowing down. If you love the designs and you want to start collecting them, we can't really blame you, but be warned; in 2017, it'll be an expensive pursuit.
New Bond Street Pawnbrokers are a discreet, luxury pawnbroking service facilitating borrowing against fine art and a variety of artists like Andy Warhol, Bernard Buffet, Damien Hirst, David Hockney, Marc Chagall, Raoul Duffy, Sean Scully, Tom Wesselmann, Tracey Emin, Banksy, and Roy Lichtenstein to name just a few.
This post is also available in:

Français (French)

Deutsch (German)

Italiano (Italian)

Português (Portuguese (Portugal))

Español (Spanish)

Български (Bulgarian)

简体中文 (Chinese (Simplified))

繁體中文 (Chinese (Traditional))

hrvatski (Croatian)

Čeština (Czech)

Dansk (Danish)

Nederlands (Dutch)

हिन्दी (Hindi)

Magyar (Hungarian)

Latviešu (Latvian)

polski (Polish)

Português (Portuguese (Brazil))

Română (Romanian)

Русский (Russian)

Slovenčina (Slovak)

Slovenščina (Slovenian)

Svenska (Swedish)

Türkçe (Turkish)

Українська (Ukrainian)
---
---

---
Authorised and Regulated by the Financial Conduct Authority