I hope you enjoy this blog post.
If you want us to appraise your luxury watch, painting, classic car or jewellery for a loan, click here.
Top 10 Most Expensive Tiffany & Co Jewelry Ever Sold at Auction as of 2023
May 18, 2023
The history of Tiffany & Co.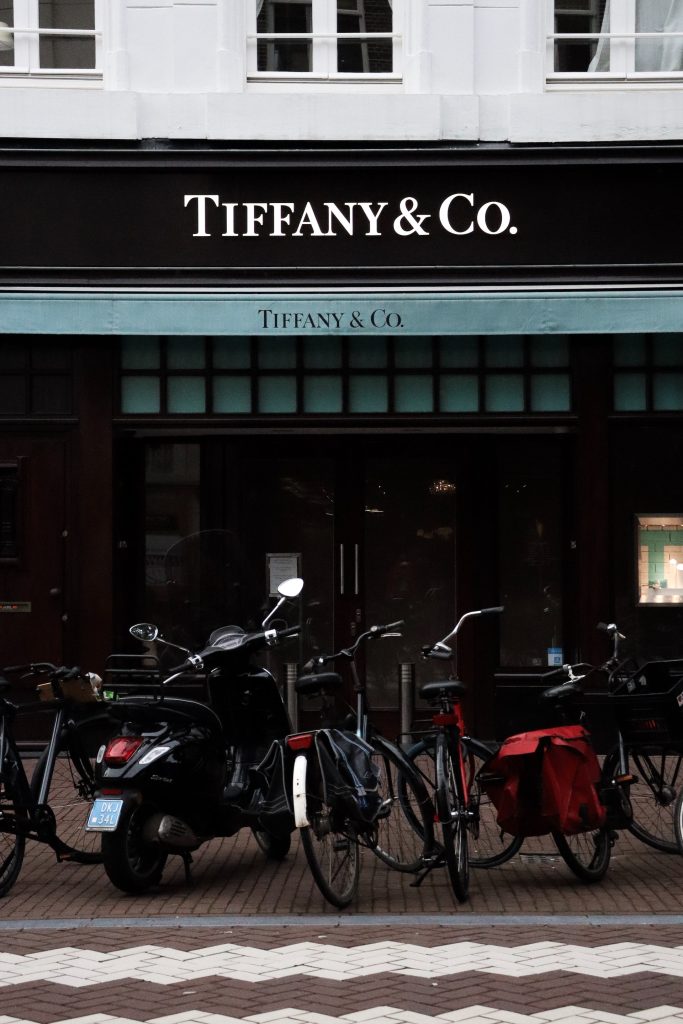 Tiffany & Co. stands today as one of the most luxurious jewellery brands worldwide – though its history shows just how much the company has changed in nearly two centuries of operation. In 1837, Charles Tiffany teamed with John Young, his school friend and eventual brother-in-law, to create 'Tiffany and Young', which opened its doors in Manhattan in 1837. A far cry from the jewellery retailer it is today, Tiffany and Young would specialise in stationery and bric-à-brac for its first few years; during which they took on a new partner (J.L. Ellis) and soon became 'Tiffany, Young, and Ellis'.
This three-way partnership was short-lived, with Tiffany retaining sole ownership of the company in 1853. As a business-focused man, he knew that diamonds and other jewels could lead to a strong future for his firm – this led to him pivoting the organisation almost entirely towards valuable jewellery under the name 'Tiffany & Company'. In sharp contrast to businesses of the time, Tiffany's would implement set prices to prevent haggling and refused credit payments. In 1845, the organisation began their 'Blue Book' mail order catalogue which is still part of Tiffany's today, showing the latest and greatest designs.
The sheer diversity of Tiffany's and its products was on full display during the American Civil War; the company supplied Union forces with flags, surgical tools, and even swords for close-range combat. Though it had already become known mainly as a jewellery business, the firm's silverware still received acclaim – including awards at several International Expositions.
In 1879, Charles Tiffany bought one of the largest yellow diamonds in history (weighing 287 carats) shortly after its discovery in South Africa. The Tiffany Diamond has since been cut to 128 carats, with Audrey Hepburn, Lady Gaga, and Beyoncé among its only wearers.
After Charles died in 1902, his son Louis joined the business as a design director. Across the first half of the 20th century, Tiffany's continued its experimental streak, creating medals, chinaware, and luxury Tiffany's watches during this time. The organisation moved to its current Fifth Avenue store in 1940, bringing the iconic statue of Atlas holding up a Tiffany's timepiece from the previous headquarters in the process. Avon Products, Inc. took ownership of the organisation in 1978 but sold it to investors six years later after complaints of quality issues; the company then went public in 1987, selling 4.5 million shares.
Though it maintained an image of luxury, Tiffany's would specifically emphasise its lower-priced options during the 1990 US recession to present itself as an affordable jeweller. In recent years, the business has expanded its network of partnerships; creating diamond smartphones with SoftBank, esports trophies with Riot Games, and even special Nike Air Force shoes.
The LVMH conglomerate purchased Tiffany & Co. for over $15 billion in 2021 and retains control today – whilst the brand's products are still powerful status symbols. Tiffany's creations are worth a lot of money, reaching high prices at pawn shops worldwide.
Top 10 Most Expensive Pieces of Tiffany & Co. Jewellery Ever Sold at Auction
Selling for $3.7 million at a New York auction, the 'Medusa' pendant is the highest-selling Louis Comfort Tiffany design and could even be the whole company's most expensive lot. Created in roughly 1904, this pendant uses opal, gold, and garnet to create a piece which is as mesmeric as it is serpentine. The Medusa pendant is a great example of how the brand has consistently integrated natural motifs into its work.
Several of the item's snakes are articulated for added flexibility – showing that early 20th-century jewellery was still full of character and unique flourishes. Professor Shimon Schocken sold this at the 2021 Sotheby's auction, where it achieved a far higher value than pre-sale estimates (between $100,000 and $200,000) suggested. The success of this particular piece helped it become one of the auction's standouts, showing the sheer prestige of this luxurious brand.
Sapphire and diamond rings are a hallmark of any luxury jewellery – and a Tiffany diamond ring with a cushion-cut sapphire at its centre is especially lustrous. The diamonds are specifically old European-cut, a popular style at the turn of the 20th century that provides items with a classic antique-like feel. This sold for $1.3 million at a 2015 auction in New York, representing the peak of Tiffany & Co. diamond rings.
The American Gemmological Laboratories facility in New York analysed this ring and found the sapphire had no enhancements; they also discovered it was of Kashmir origin. These stones are particularly rare, with collectors regarding them as the truest-blue gems which any jewellery could offer. The sapphire in this sought-after piece weighs about 8 carats and is able to become even more luminous with the help of its two refractive diamonds.
Designed by Jean Schlumberger, a jeweller so prestigious he was allowed to sign his creations for the business, this Tiffany and Co. necklace blends gold, yellow beryl, turquoise, and diamonds. The end result is a tendril-like cascade that effortlessly represents the natural theme present in many of his pieces. For example, the mixture of turquoise and diamond creates the impression of a blossoming flower that shines brightly on a sunny day.
The addition of yellow beryl deftly balances and contrasts the turquoise stones – helping both erupt with even more colour. This necklace sold for $529,575 (or £425,502) in 2022 at a New York auction of the late Charlotte and George Shultz's private jewellery collection. Roughly a third of their jewellery was from Tiffany & Co., with the Hedges and Rows necklace being the most expensive lot of this auction by far.
The Soleste Ring mixes diamonds with pink-tinted coloured diamonds – allowing it to display a greater range of hues as it catches the light. Some consider pink diamonds to be an example of imperfections, or impurities, but this ring's deliberate design shows it's possible to blend several diamond types together while still emphasising elegance and excellence. The ring belonged to a Canadian philanthropist and sold for HK$3,468,000 (£355,866) at a 2022 Hong Kong auction.
A round brilliant-cut diamond weighing 10 carats is at the heart of this ring, with rose gold mounting that helps emphasise the romantic quality of this gemstone. The smaller pink diamonds heighten this connection further; potentially making it an excellent Tiffany wedding ring for the buyer. The Soleste ring is still a popular choice of jewellery today; Tiffany's still retails many similar designs that make use of different colours and stones.
This ring implements a Paraiba-type tourmaline, which offers a brighter blue than other tourmalines – one that many compare to the Caribbean. The bombé ('bomb-shaped') design reflects a vintage Edwardian trend which was especially popular in the first half of the 20th century and allows the stone to flourish even more. This gem is flanked by round brilliant-cut diamonds with circular-cut pink, yellow, and blue sapphires, resulting in a very vivid piece.
A tourmaline and diamond ring might serve as an exceptional Tiffany & Co. engagement ring due to the added sparkle this stone brings. Gemmological reports suggest the tourmaline comes from Mozambique, the world's biggest site of these gems. The piece sold for HK$2,565,000 (or £262,850) at a Hong Kong auction in 2021. This item's art deco style is a key part of what makes it so valuable to luxury jewellery collectors.
Pearls and diamonds are a classic combination due to the former's ability to soften the latter, whilst diamonds are equally able to add a crisper edge to pearls. The pearl and diamond necklace is from the early 20th century, specifically around 1910, making it an item officiated by Louis Tiffany, the founder's son. There are 81 pearls in this necklace, including round and off-round stones; the most valuable types of pearl.
The centrepiece of this item is a diamond nearly 3 carats in weight; one the Gemmological Institute of America reports is in SI1 clarity, meaning it has only minor inclusions. This marquise-cut diamond is also E colour, which makes it effectively indistinguishable from the purest D colour, and offers a distinctive icy look. At a Hong Kong auction of rare jewels in November 2017, this necklace sold for HK$2,250,000 (£230,570).
Another Jean Schlumberger piece which shows his devotion to nature, the Tulip necklace mixes gold, diamond, and platinum to produce impressive, multi-layered textures. This item had an upper estimate of HK$1,500,000 – but eventually sold for HK$2,019,000 (£206,702), which shows that Schlumberger creations are often able to surpass expectations. The Tulip necklace achieved this price at a Hong Kong sale in November 2022 and comes from the same collection as the Soleste ring.
This necklace's tulips are handcrafted – making each bud distinct to highlight the natural diversity of the world at large. Brilliant-cut diamond butterflies and dragonflies also adorn the necklace, embracing this nature motif even further while providing more lustre. The golden bows complement the diamonds and tulip buds, creating a neutral yet dazzling aesthetic. This necklace has Schlumberger's signature, showing how his unique approach is a major factor in the piece's quality.
This solitaire ring was once part of the Tiffany's Legacy collection – a series that focused on diamonds and their importance to the company's historical jewellery creations. The cushion-shaped diamond that adorns this item weighs over 5 carats and has an icy, high-quality E colour. Its clarity is VS2, meaning it has more inclusions than a VS1 diamond, but these are still only 'very small' and still less obvious than slightly included stones.
The central diamond is also flanked by many rounded diamonds in brilliant-cut style – granting more sparkle as well as adding more dimensions to the overall piece. This would make it an excellent Tiffany & Co. engagement ring, especially in combination with the platinum mounting. The solitaire ring sold for $282,000 (£226,211) at a New York lot in April 2008; and has likely increased in value even further in the years since.
This ring is another which uses diamonds in conjunction with coloured diamonds to increase its shine; this one boasts a purple-red stone that weighs around 0.4 carats. While this colour sometimes points to problems with the formation process, the gem still offers exceptional clarity with only slight inclusions. This allows it to pair well with the additional rose-cut diamonds in a flower formation, continuing the Tiffany & Co. nature theme.
The rose-cut diamonds weigh 7 carats in total, making this a resplendent item and another which could double as a Tiffany & Co. engagement ring. This item is from Sarah Davis and was a particular standout at a Hong Kong auction of jewels and jadeite in June 2021, where it sold for HK$1,815,000 (£185,816). The purple-red diamond gives this piece a distinctive rose colour, which further heightens the floral resemblance.
This pendant necklace also integrates coloured diamonds to complement its design; in this case, using a yellow brilliant-cut diamond as the centrepiece. These gems are rare and are known to symbolise the sun, potentially the reason this diamond is at the necklace's core. The yellow diamond weighs 11 carats and is bezel-set with a wave motif alongside many other diamonds, creating a spectacular, vivid shine enhanced by a diamond chain.
On top of this, the main diamond has IF (internally flawless) clarity – this means any imperfections present are effectively invisible. The necklace has a length of 70m, letting a wearer prominently display the main item; the chain also has a twisted quality, making it appear softer. This item sold for HK$1,515,000 (£155,103) at a Hong Kong jewellery auction in 2022, where it was one of the most expensive lots available.
An overview of the Tiffany & Co. collections
There have been many Tiffany's collections over the years – which all serve as a testament to the brand and its commitment to producing premium jewellery. There are currently twelve collections available, including:
1. Tiffany Lock
The Tiffany Lock collection signifies togetherness and unity which has the capacity to weather any storm, made up of twelve luxury bangle bracelets and four additional jewellery items. Every piece in the collection takes the shape of a padlock-like clasp, allowing you or a loved one to showcase the depth of your relationship as well as the security it provides.
The bangles in particular offer three colour options – white gold, rose gold, and yellow gold. There are further variants which come with diamond accents, half-pavé diamonds, or full-pavé diamonds, letting wearers add an even greater level of prestige to their bracelet.
The four non-bangle items include Tiffany & Co. earrings, a ring, a two-finger ring, and a pendant, all of which are in rose gold and include half-pavé diamonds. Although the shapes naturally differ for these pieces, they still make use of this padlock-inspired design, alongside the innovative swivelling mechanism that Tiffany designers spent a full year perfecting.
These creations are all unisex and can represent any type of personal bond – not just the romantic kind. As part of a collaboration with Daniel Arsham, the brand also designed a white gold bangle with tsavorites that goes alongside an aged bronze Tiffany's padlock.
2. Tiffany HardWear
A direct tribute to New York architecture, the Tiffany HardWear collection emphasises the balance and tension endemic to life in a busy city. This includes over 100 items of high-quality Tiffany jewellery – such as a Tiffany & Co. bracelet, necklace, and earrings, with multiple design options available for each.
Many of these pieces have a chain-link style that symbolises the urban element of New York, one which binds every denizen together. The items in this collection are available in white, rose, and yellow gold, with some items also utilising diamonds as a way of adding even more luxury to their design.
Other style options incorporate orbs and padlocks into the piece, representing the New Yorker spirit in various innovative ways. To complement the jewellery selections, there are also HardWear sunglasses that might help wearers navigate the city on a sunny day. Some pieces in this collection are simply favourite designs of women in New York, such as a set of Tiffany & Co. earrings or even a classic Tiffany diamond ring.
No matter the shape or form, Tiffany jewellery is a luxurious standout option as these items still offer plenty of prestige for wearers who are instead shopping at Tiffany UK.
3. Tiffany T
Tiffany T pieces represent pure, sleek designs that each embody the letter T, a motif common in Tiffany's items for the past four decades. This is yet another way the brand incorporates connectivity into its products – with a significant amount of T pieces using this letter as a hinge or clasp. With these items, Tiffany's is showcasing the strength of their designs and how they bring customers closer together.
For example, the collection's Tiffany & Co. earrings modernise the classic drop style as a T-shaped bar and there are Tiffany men's bracelets which clip together with a lustrous diamond-filled T-shaped hinge.
There are three varieties of the T collection; these are T True, T1, and T Smile. T True is about the strength of a person's love, with interlocking Ts that demonstrate the importance of partnership or collaboration. T1 pieces offer a classical and powerful feel which evokes the first T-shaped designs first popularised during the 1980s.
T Smile pieces emphasise joy, utilising curves to blend this iconic T with the titular expression. All three varieties focus on mixing timeless designs and motifs with more modern styles – for example, Tiffany & Co. rings across this collection can be either bold or subtle.
4. Tiffany Knot
The Tiffany Knot collection is yet another series that prioritises connections and bonds, this time in the form of a literal knot. These pieces are available in rose gold or yellow gold with diamond options – the items include a number of Tiffany & Co. necklaces, earrings, rings, men's bracelets, and more. This knot design is a powerful symbol which is popular in jewellery due to connotations of long-lasting love.
Tiffany Knot items could serve as a great wedding present, for example, by representing the couple tying the knot; there are plenty of situations where a Tiffany Knot is an excellent gift.
Timeless knot iconography also blends well with diamond-encrusted items, as both symbolise permanence and the depths of love. Tiffany jewellery pieces often reflect the importance of connectivity – specifically the bonds between a buyer and wearer. Each item is a testament to the company's craftsmanship, with the complexity of this knot adding further elegance to the design that can easily complement an inherent streak of rebellion.
The Tiffany Knot collection is inspired by New York, similar to the HardWear series, and symbolises the indomitable New York's spirit. These designs can easily cross borders, letting you enjoy them even at Tiffany UK.
5. Return to Tiffany
This collection acts as an homage to a classic Tiffany's 1969 keyring – one which had 'Please return to Tiffany & Co.' engraved upon it. Over fifty years later, the iconic design is still popular, and forms the basis for 113 pieces in the Return to Tiffany series.
Every item intends to replicate the specific keyring shape and text in some form, showing how immutable (and timeless) Tiffany jewellery usually is. The pieces are available in yellow gold, rose gold, silver, and sterling silver; some items even include coloured enamel, or amazonite, which helps the collection shine in Tiffany Blue.
Tiffany & Co. necklaces in this collection are particularly popular, allowing people to freely display the brand on their person with the help of a heart-shaped pendant. Some pieces incorporate an arrow in the same colour or another one entirely to make the design even more striking.
This collection shows Tiffany jewellery as a sign of status above all else – ensuring wearers are able to demonstrate their sense of style and prestige. Tiffany & Co. rings and cuffs are also part of this collection and boast high-quality engravings, while some of these pieces are updated varieties of the original keyring design.
6. Tiffany Victoria
A collection that mainly takes inspiration from nature, the Tiffany Victoria series seeks to connect wearers with the natural world around them. Beyoncé herself modelled many of these floral pieces whilst collaborating with the Tiffany brand, a clear sign of their excellent quality.
This collection offers many gemstone choices – such as diamonds, pearls, sapphires, and morganite which all blend together with the leaf and flower motifs. The items are available in yellow gold, rose gold, or platinum; the latter in particular provides an unmistakable shine with any jewel you choose. The diamond accents also come in marquise, pear-shaped, or round cuts.
These pieces have plenty of variety, including Tiffany & Co. necklaces with curved vine pendants, simple flower drops, and circle keys – some necklaces are even entirely composed of the elegant vine motif. This collection is also emblematic of the company's sustainability efforts; Tiffany jewellery uses ethically-mined gold and aims to become a net-zero organisation by 2050.
The Tiffany brand regularly engages in conservation campaigns, which further showcases the company's passion regarding the environment. Victoria is not just a simple nature motif that echoes current trends and the growing appreciation of nature worldwide; it is a clear complement to their hard work.
7. Elsa Peretti
Some Tiffany collections are explicitly a showcase and a celebration of a designer's work; the Elsa Peretti series is one such example. Elsa Peretti regularly designed excellent Tiffany pieces throughout the 20th century – with these items forming up to 10% of the brand's products at one point.
Her works received immense acclaim both in her native Italy (where she received an order of merit), and abroad, where she has been described as one of the most successful women in the jewellery field. This luxurious collection comprises the 662 Tiffany items that Peretti designed or contributed to before her death in 2021.
The pieces in this collection include: Tiffany wedding rings, wedding bands, engagement rings, cuffs, necklaces, and much more. She designed these items across several decades, allowing them to reflect changes in Peretti's own approach alongside general trends affecting the entire field; sometimes trends she personally set.
With an innovative auteur at the heart of this collection, the pieces offer near-limitless variety. For example, her Tiffany & Co. engagement rings alone include many ways of integrating the diamond. This allows buyers to choose the ring that matches their loved one while still celebrating Elsa Peretti's long and exciting career as a designer.
8. Atlas
The mythological figure Atlas has been part of Tiffany's history since 1853. This was when the brand first set up the 'Atlas Clock' – a statue of the titular Titan holding up a timepiece. Several location changes later, the statue is still above the flagship store's entrance on Fifth Avenue; this is the inspiration for their Atlas collection, which has a distinctly Roman theme.
The collection's items include diamond accents in the shape of Roman numerals in rose, yellow, and white gold. Some pieces explicitly resemble the numeral X, including Tiffany & Co. earrings, pendants, and multi-row rings, compounding this motif further.
There are also 17 watches in the Atlas collection that serve as an additional tribute to the iconic statue. Similar to the usual Tiffany jewellery options, these timepieces are available in different sizes, colours, and gemstones to provide even more flexibility for wearers.
Though jewellery has been the firm's primary trade for 170 years, Tiffany's is also a premium watchmaker – and is able to bridge the gap between these two fields. These pieces aim to remind customers about the organisation's own history, as well as the need for wearers to seize the day ahead by making the most of their time.
9. Paloma Picasso
Paloma Picasso (daughter of the famed painter) is another one of Tiffany & Co's most acclaimed designers and started working with the business in 1980. Her early inspirations included urban street art and gemstones that she thought were underrepresented in contemporary accessories – which helped her quickly become a radical and progressive voice for the company.
Vibrancy has always been at the heart of these designs, and the overall Paloma Picasso collection is made of four distinct sub-categories. These include 'Paloma's Graffiti', 'Olive Leaf', 'Paloma's Studio', and 'Paloma's Melody', showing the sheer breadth of her contributions to the business over several decades.
Paloma's Graffiti transforms New York street art into amazing jewellery designs. These Tiffany & Co. necklaces, bracelets, and rings are patterned after the words 'love', 'rock', 'wish', and 'peace', alongside simple designs of hearts, arrows, and kisses. Olive Leaf pieces reflect Moroccan olive groves in various colours and many elegant designs, such as a Tiffany wedding band patterned after a branch.
Paloma's Studio includes colourful gemstone items with tanzanites, tourmalines, rubellites and more across earrings, rings, and pendants. Paloma's Melody encompasses Tiffany & Co. bracelets, rings, and pendants using interlocking bands that glide and shift over the course of the day.
10. Tiffany & Co. Schlumberger
Jean Schlumberger designed many jewellery pieces for Tiffany's between 1956 and his death in 1987, including the famous Tiffany Diamond's bird-inspired brooch mounting. This affinity for the natural world is a key part of his creations, from petal ear clips to a pea pod brooch to acorn cuff links.
The Tiffany & Co. Schlumberger series makes the designs available for modern audiences – including more conventional items, such as a sapphire and diamond ring that could double as a Tiffany wedding ring. These pieces once again show the company's unique devotion towards nature, with ethical sourcing behind every gemstone that comprises this collection.
Schlumberger's nature-inspired pieces are arguably his most famous – the aforementioned pea pod brooch is a particular standout. This blends yellow gold in the shape of leaves with pearls or green chrysoprase balls, which are both able to double as the peas themselves, depending on the exact item.
Another signature Schlumberger piece is the 'Two Bees' Tiffany & Co. engagement ring. These bees symbolise royalty and togetherness, helping a buyer show the true value of their love; especially as this ring usually costs around £74,500. Each piece in this collection stands as an example of Schlumberger's craftsmanship and unique eye for excellent jewellery.
11. Tiffany Keys
A natural complement to the Tiffany Lock series, Tiffany Keys comprises over 100 necklaces, which all contain a unique key design. This collection hopes to celebrate independence and optimism, showing wearers they have the strength to walk towards the future, confident in their ability to unlock any door ahead.
There are Tiffany & Co. necklaces in many shapes and sizes to represent the individuality of a wearer's key; they might choose one which looks like their own or simply the most appealing design. As with many Tiffany's collections, these pieces also include options for diamond accents as well as full-pavé.
The Keys collection also has several other items, including several Tiffany & Co. rings and men's bracelets that still include elements resembling a key's warding. Many of the pieces incorporate a fleur-de-lis motif – offering a greater level of sophistication and refinement.
This symbol has historically been used to represent saints and even French royalty, perhaps a tribute to the French jewellers who provided Tiffany's with their first diamonds in the 1840s. Each item in this collection has an astounding attention to detail, a Tiffany's trademark that helps explain the brand's enduring popularity and offers intricate key designs that can fit any buyer.
12. Tiffany 1837
The Tiffany 1837 collection is named after the company's humble beginnings in the same year, offering a wide range of high-quality items which show the unique history of this prestigious brand. Tiffany jewellery has been through many changes across nearly two centuries; this series mixes jewellery, watches, and other accessories in popular, timeless designs.
For example, a Tiffany & Co. bracelet with interlocking circles which pays homage to classic fine jewellery pieces. The rings in this collection may also double as a Tiffany wedding band, allowing wearers to show their love story is as everlasting as the popularity of Tiffany jewellery.
To further emphasise this brand's storied history, every 1837 piece has the eponymous year engraved upon it, showing that its long-term success would be impossible without the dedication of each wearer. This collection honours over 180 years of expert designs, including the iconic Makers Signet Ring, which brings these timeless creations into the modern age.
The eleven watches come in several styles, making them a great choice for old-fashioned wearers as well as those looking to embrace the present day. Tiffany jewellery and accessories both boast immaculate craftsmanship –these items are able to pair together perfectly for a more maximalist look.
3 things you may not have known about Tiffany & Co.
1. Tiffany Blue
Tiffany's introduced its signature blue colour with the first version of their Blue Book catalogue in 1845 – which still receives regular updates today. The term 'blue book' has referred to a buyer's guide since the 15th century, though this iconic shade of robin egg blue is a company original. Over time, this colour was known (unofficially) as Tiffany Blue, becoming part of many great designs. Pantone codified this further by recognising the shade as '1837 Blue', referencing the company's historic origins.
Tiffany Blue is also the shade of the brand's famous Blue Box packaging – a Tiffany's UK branch in London even memorialises this colour through the Blue Box Café. Charles Tiffany himself chose this shade to be the defining aesthetic of his company, with Tiffany & Co. eventually copyrighting this hue in 1998 to ensure exclusivity.
Any jewellery aficionado instantly recognises the prestigious quality of Tiffany Blue, and its ability to highlight great designs across virtually any type of jewellery or accessory.
2. Comfort Tiffany
Comfort Tiffany was the father of Charles Tiffany and contributed heavily towards his son's dream, providing a $1000 loan to help Tiffany and Young secure their first property. He would encourage Charles's business mind, even permitting him to manage the family's general store at the age of 15. The experience he gained from this could be responsible for his winning company strategies. For example, Tiffany and Young only took in $4.98 on their first day, but their perseverance brought great success.
Charles's father owned a cotton-manufacturing business, with Charles himself also briefly working in the mill's office. Comfort died in 1843 aged 66, only six years into his son's enterprise, and a long time before it was able to become the empire it is today. Without the help of Comfort's loan, it's possible that Charles may have been unable to establish his company. This means an appreciation of the Tiffany's legacy begins with understanding the contributions offered by the titular founder's father.
3. Tiffany Cross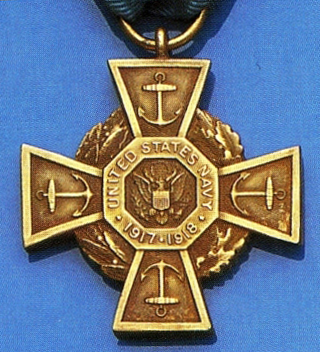 The Tiffany Cross Medal of Honour was a way of recognising heroism in active combat among Navy and Marine personnel throughout the interwar period. The original Medal of Honour design became a non-combat version, and the 1919 Tiffany-designed cross would be awarded to those who took great risks to complete their mission during combat. Eligibility was mainly restricted to soldiers and sailors who displayed these feats during or after the American World War I campaign – from the 6th of April 1917.
There were some exceptions to the medal's eligibility, with Floyd Bennett and Richard Byrd both receiving one for flying to the North Pole in 1926. The only person to receive this medal for its intended purpose outside the context of the First World War was Frank Schlit, who helped besieged Marine patrols in Nicaragua in 1928. It's entirely possible that there are more recipients who were poorly documented at the time, with contemporary records by the US military offering conflicting reports.
If you are looking to learn more on the top most expensive luxury jewelry and its history, you can also visit our articles on Chopard, Boucheron, Van Cleef & Arpels, Harry Winston, Graff, and Cartier .
This post is also available in:

Français (French)

Deutsch (German)

Italiano (Italian)

Português (Portuguese (Portugal))

Español (Spanish)

Български (Bulgarian)

简体中文 (Chinese (Simplified))

繁體中文 (Chinese (Traditional))

hrvatski (Croatian)

Čeština (Czech)

Dansk (Danish)

Nederlands (Dutch)

हिन्दी (Hindi)

Magyar (Hungarian)

Latviešu (Latvian)

polski (Polish)

Português (Portuguese (Brazil))

Română (Romanian)

Русский (Russian)

Slovenčina (Slovak)

Slovenščina (Slovenian)

Svenska (Swedish)

Türkçe (Turkish)

Українська (Ukrainian)

Albanian

Հայերեն (Armenian)

Eesti (Estonian)

Suomi (Finnish)

Ελληνικά (Greek)

Íslenska (Icelandic)

Indonesia (Indonesian)

日本語 (Japanese)

한국어 (Korean)

Lietuvių (Lithuanian)

Norsk bokmål (Norwegian Bokmål)

српски (Serbian)

Tamil
---
---

---
Authorised and Regulated by the Financial Conduct Authority