Top 10 Best Classic Car Investments in 2021
January 10, 2021
This post is also available in:

Français (French)

Deutsch (German)

Italiano (Italian)

Português (Portuguese (Portugal))

Español (Spanish)

Български (Bulgarian)

简体中文 (Chinese (Simplified))

繁體中文 (Chinese (Traditional))

hrvatski (Croatian)

Čeština (Czech)

Dansk (Danish)

Nederlands (Dutch)

हिन्दी (Hindi)

Magyar (Hungarian)

Latviešu (Latvian)

polski (Polish)

Português (Portuguese (Brazil))

Română (Romanian)

Русский (Russian)

Slovenčina (Slovak)

Slovenščina (Slovenian)

Svenska (Swedish)

Türkçe (Turkish)

Українська (Ukrainian)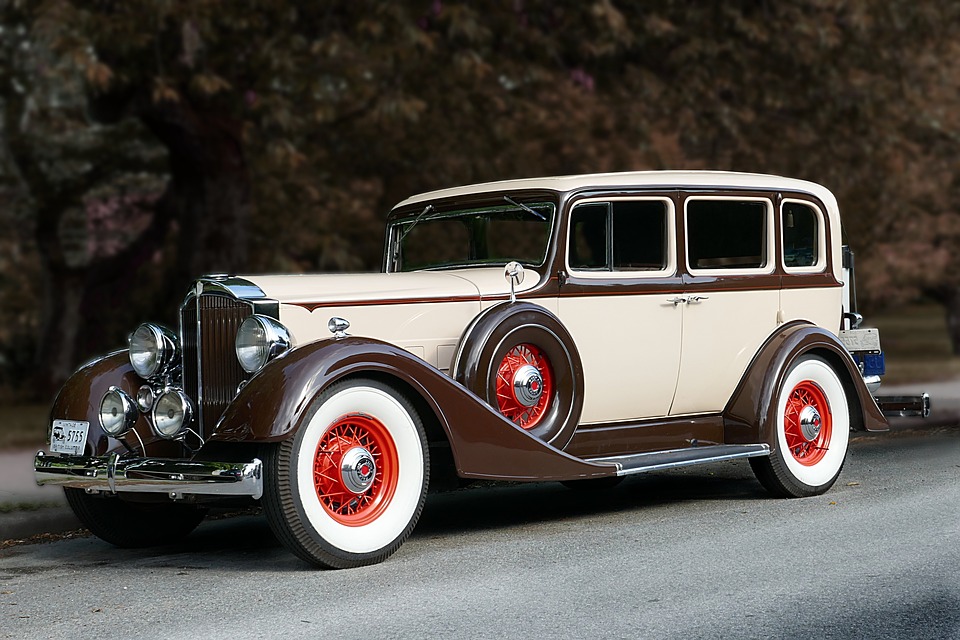 With dwindling interest rates, a volatile pound, and fears over Brexit impact, people are leaving the stock market and looking for alternative classic car investment opportunities as our car appraisal experts confirm.
Reports coming from Germany are suggesting an investment that many of us may not have considered – classic cars! Jens Berner, a vintage car expert, has suggested that for people with more than one million Euros in liquid assets, classic car investments, and investing in vintage cars can return an impressive yield with value stability.
To back up his claim, Suedwestbank – for whom Berner is a vintage car expert – started a classic car investment index made up of vehicles that are at least 30 years old. From 2005 to 2008, the index quadrupled.
It seems that the best classic car investment choices have the potential to offer a higher return than property, shares, and many other investments. As an additional bonus, in addition to considering what is the best classic car to buy for investment, you get the joy out of owning and driving a beautiful classic car.
Best classic car investments in 2021
After deciding to invest in classic and vintage cars, the question is, which are the best vintage and classic cars to buy for investment? Some research on the subject can give you an idea of the most appreciating cars.
However, here is a list of the 10 classic cars that may increase in value and which we believe make excellent vintage or classic cars to buy as an investment. As an added bonus, these are also great cars to drive should you want to use them day to day.
And, after reading this our thoughts on best classic cars for investment, you may also want to read our comprehensive articles on most expensive items ever sold on auction for assets like fine wine collections, most expensive jewelry ever sold,  expensive Cartier jewelry, luxury handbags, classic cars, diamonds , most expensive watches ever sold and art.
Alfa Romeo Spider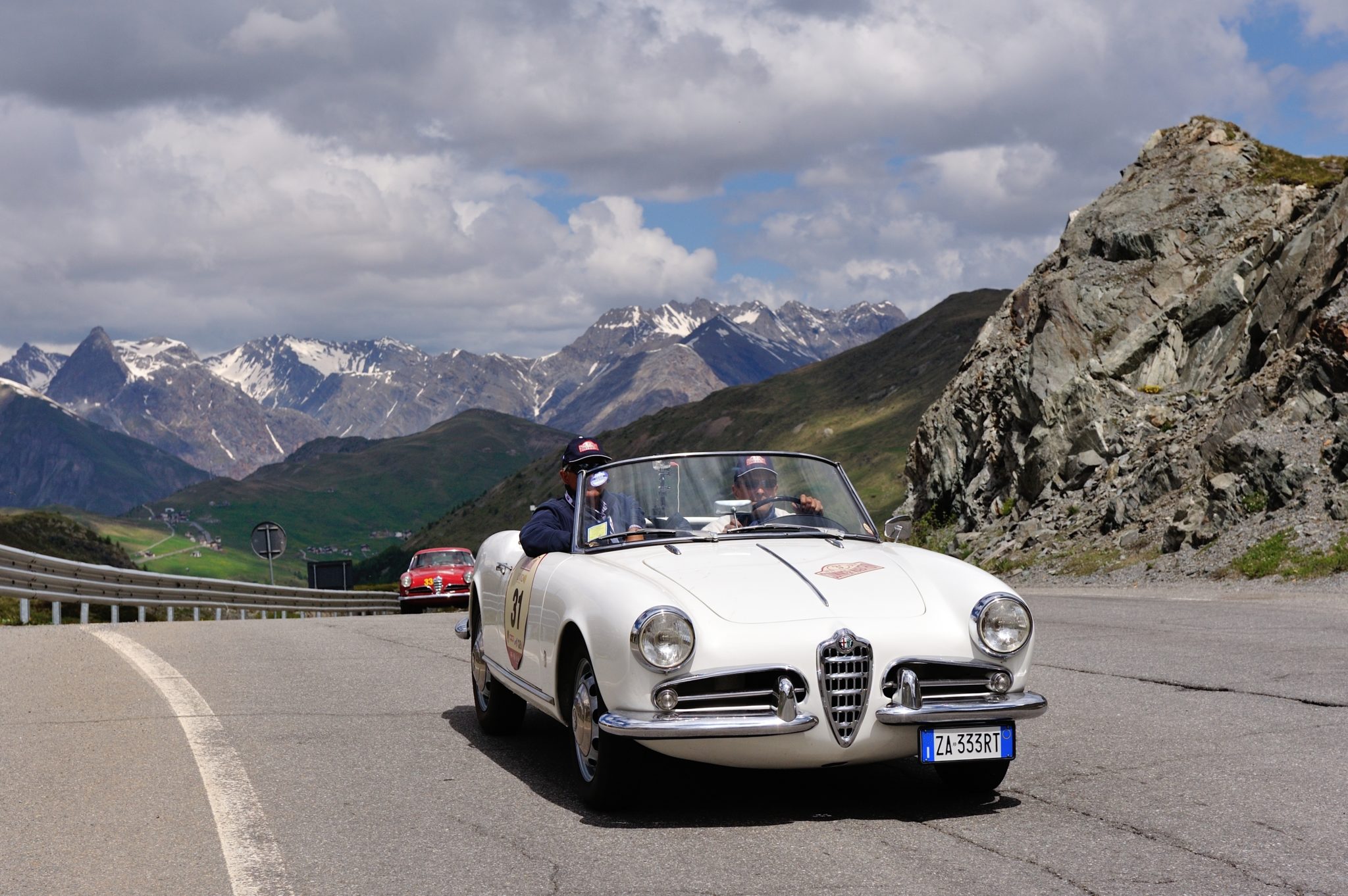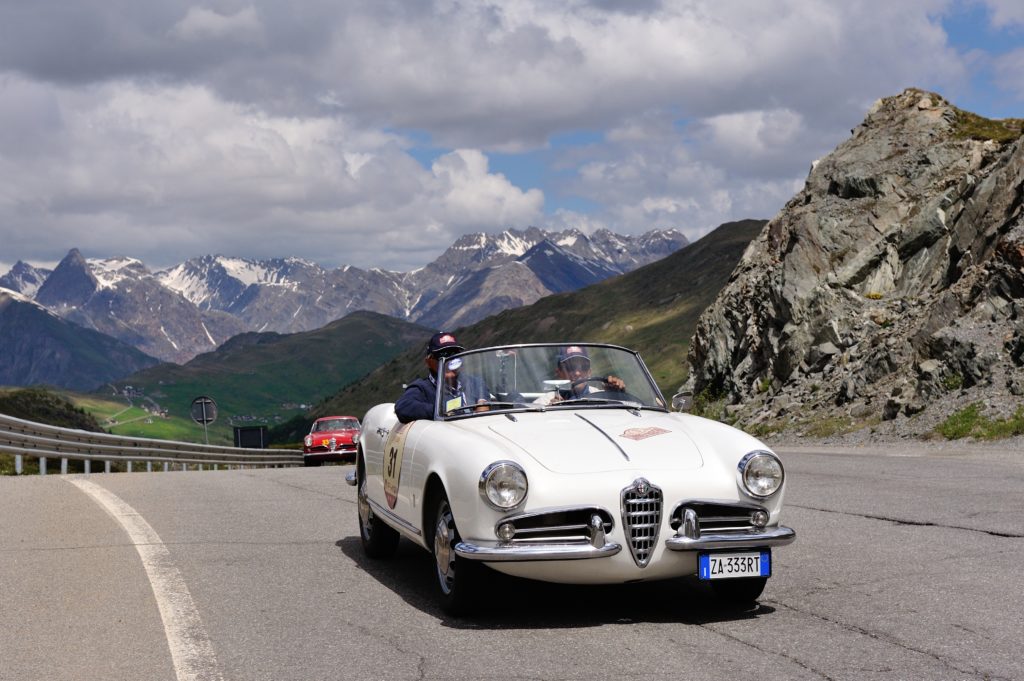 One car that has been tipped by many experts in the industry as one of the best investment cars to buy is the Alfa Romeo Spider.
A successor to the Giulia and Giulietta, the Spider first reached production lines in 1966 through to 1982. With a sleek Italian style and chassis that handles like a dream, the Spider is one of the classic cars that will appreciate over the years.
It is also a great buy if you are looking for something which you can drive and enjoy, and which will provide one of the best classic cars to buy for investment opportunity.
Jaguar XJ-S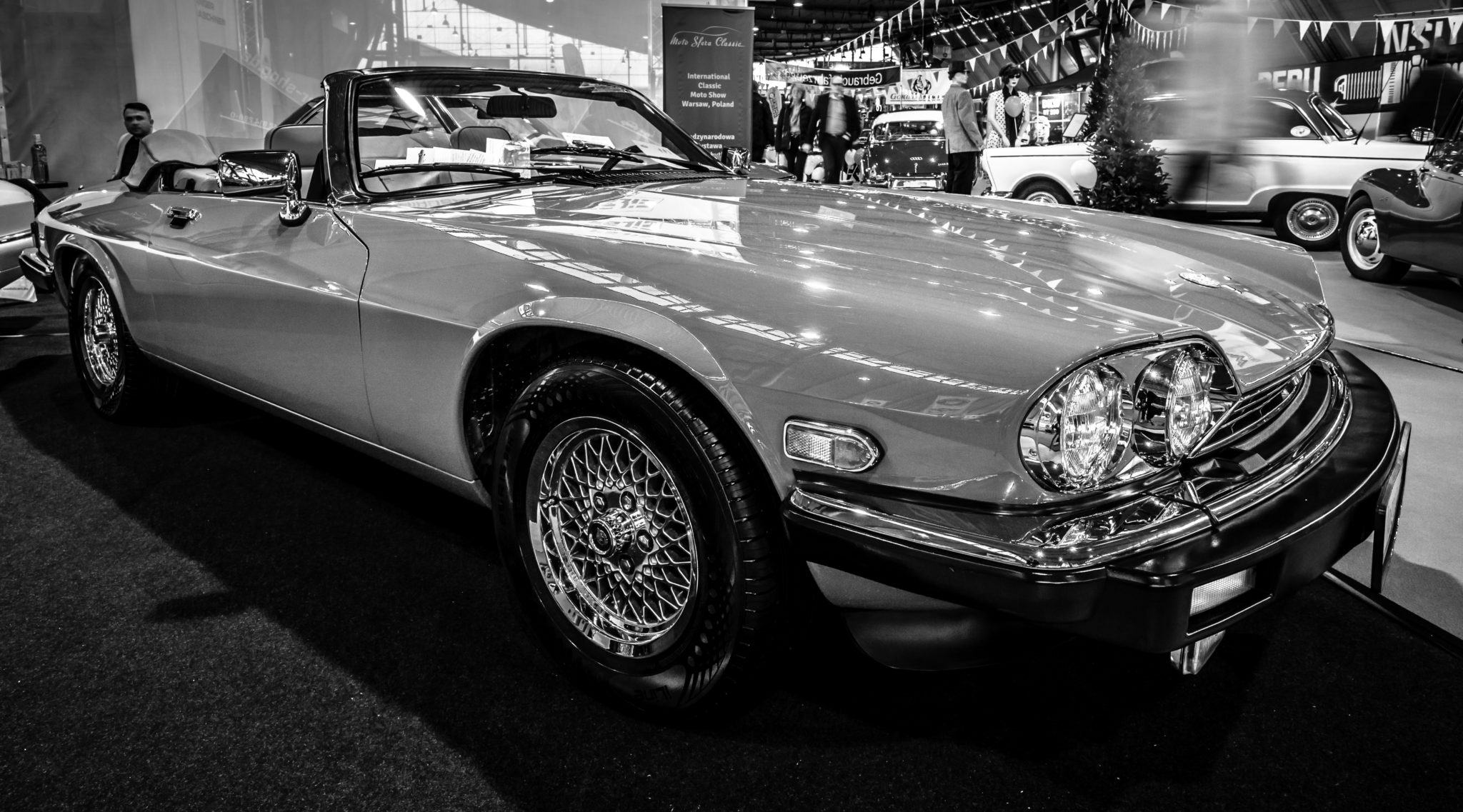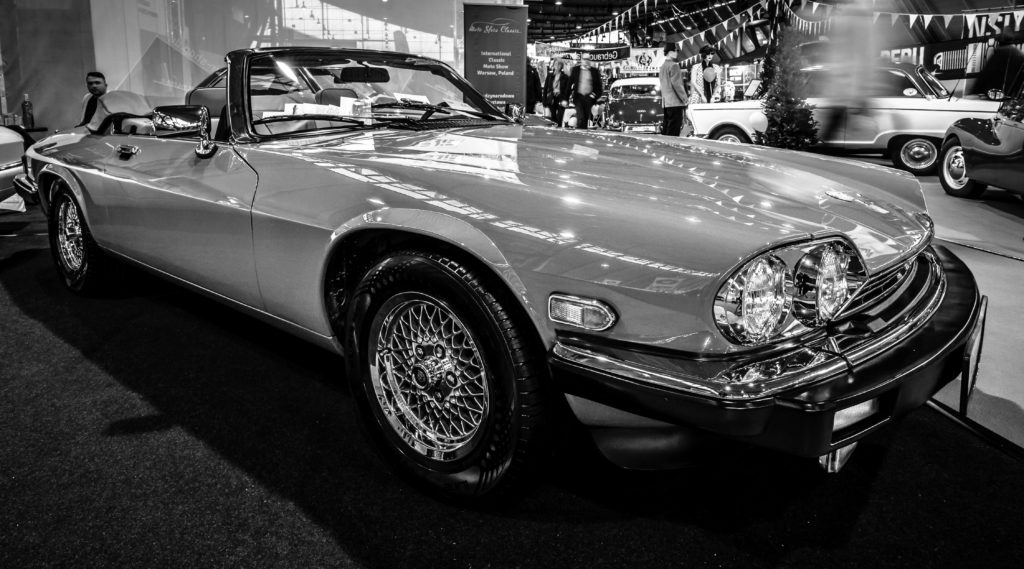 Although the Jaguar XJ-S never really lived up to its E-Type cousin – with comparisons being made from the moment it drove off the production line – people are now cottoning on to the fact that this is an extremely desirable tourer and one of the best classic cars for investment.
Manufactured from 1975 to 1996, the XJ-S is available as a coupe or convertible. The market is now waking up to the worth of this capable and reliable car and it is proving to be one of the best classic car investment on the market.
Every bit the luxury cruiser and powered by a smooth V12 engine, a well serviced XJ-S is expected to be one of the best vintage cars to invest in, which will likely increase in value over the coming years.
Triumph Stag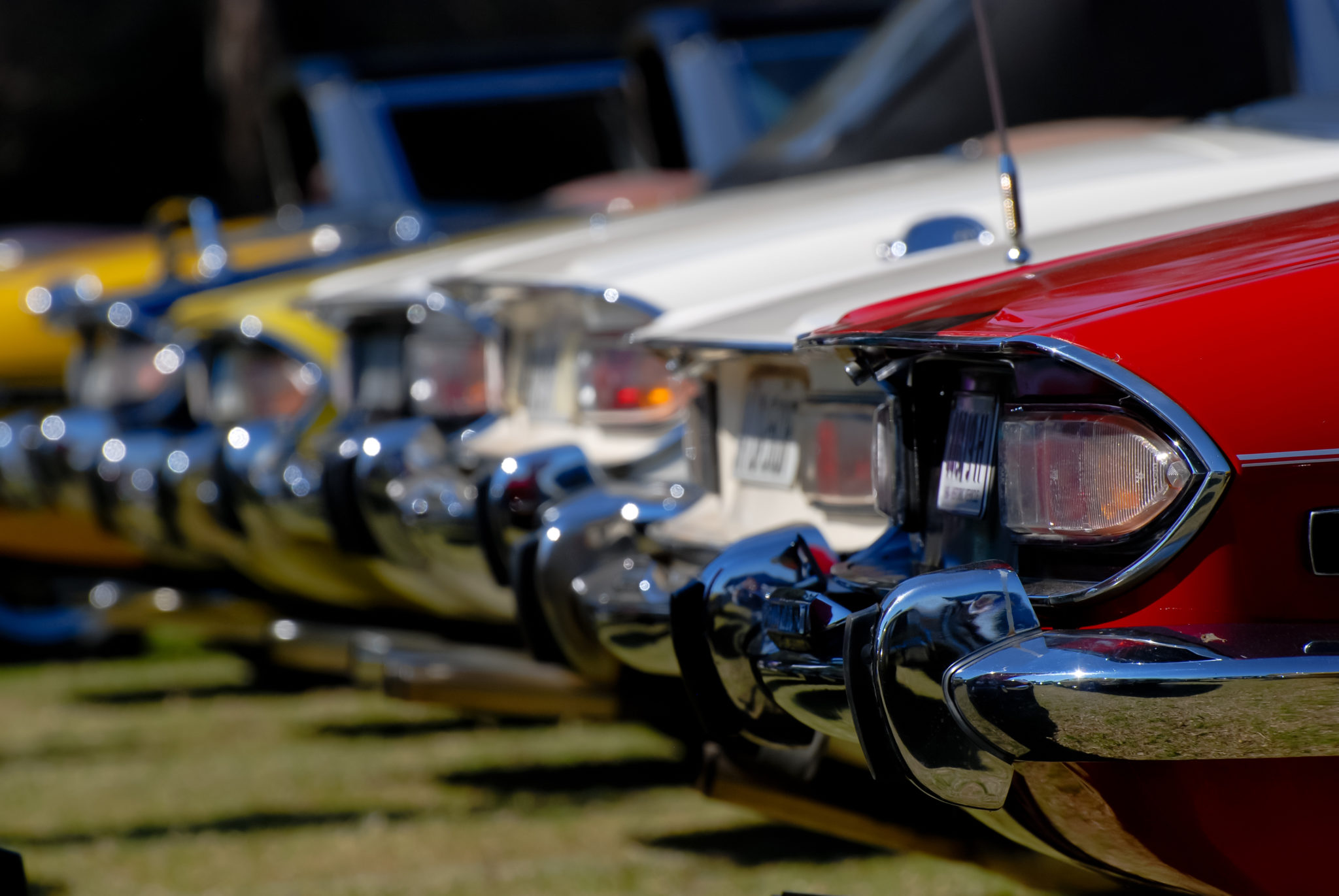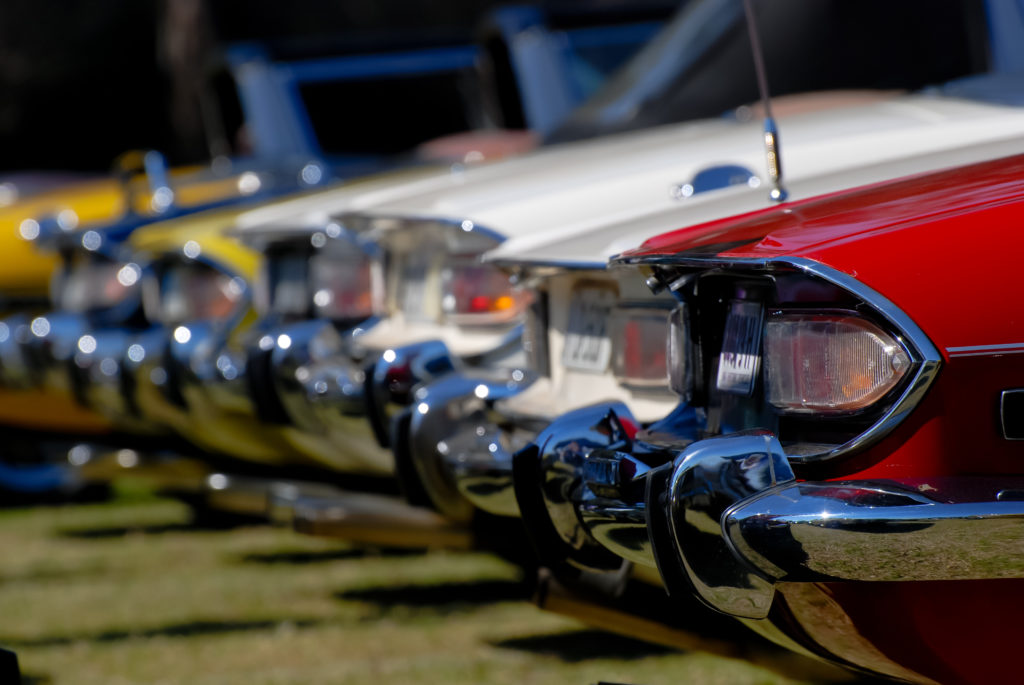 The Triumph Stag (1970 – 1977) was originally best known for its appalling reliability reputation. However, the reliability problems are relatively easily fixed nowadays and by now most of the initial problems with the engine – cracked gaskets and poor cooling – have already been resolved on the models currently in circulation.
Being the car of choice for James Bond in 'Diamonds are Forever', less than 26,000 Stags were built. Powered by a powerful 3-litre V8 engine, the four-seat convertible model is bound to increase in value and has been tipped as one of the best vintage cars to buy as an investment.
As well as being an excellent classic car investment, you also get the joy of driving the Michelotti styled classic, feeling like Bond himself as you feel the wind in your hair.
BMW E24 6 Series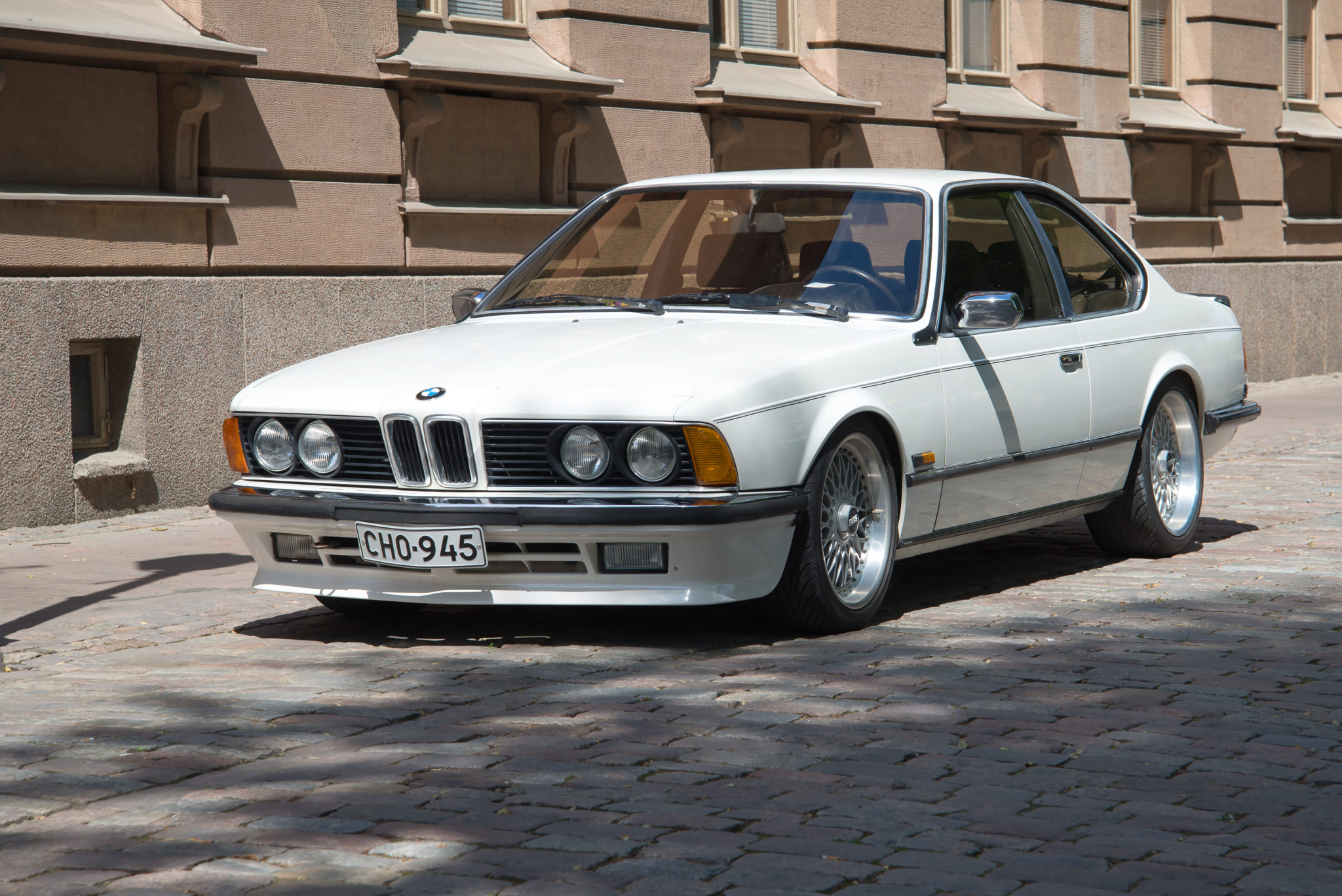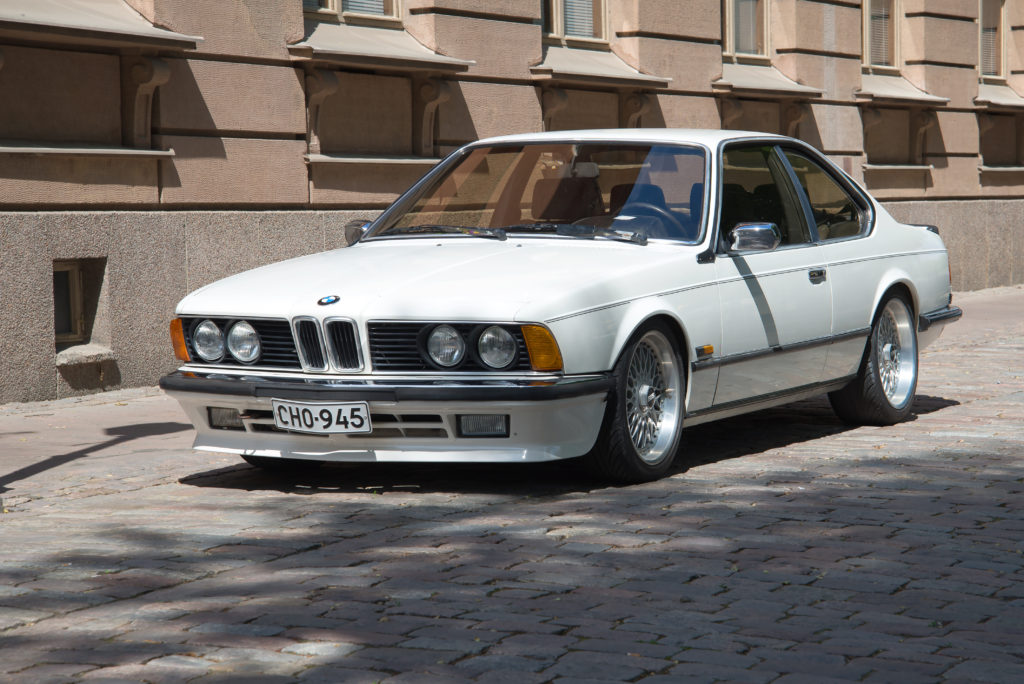 The BMW E24 (1976 – 1989) was the first generation of BMW's series 6 tourers. With excellent performance, keen dynamics and sharp steering, the luxury saloon was both stylish and brilliant to drive.
With a selection of six-cylinder engines, the BMW E24 is a great purchase if you are looking for a trustworthy workhorse to drive on a daily basis with the added benefit of being a sound investment. BMWs are one of the most recognisable cars on the market and they continue to produce high-end, quality vehicles. Parts should be easy to come by for the E24 should they be needed.
You can enjoy the appreciating value of your investment while relishing the reliability and great build you would expect from BMW.
Ford Escort RS2000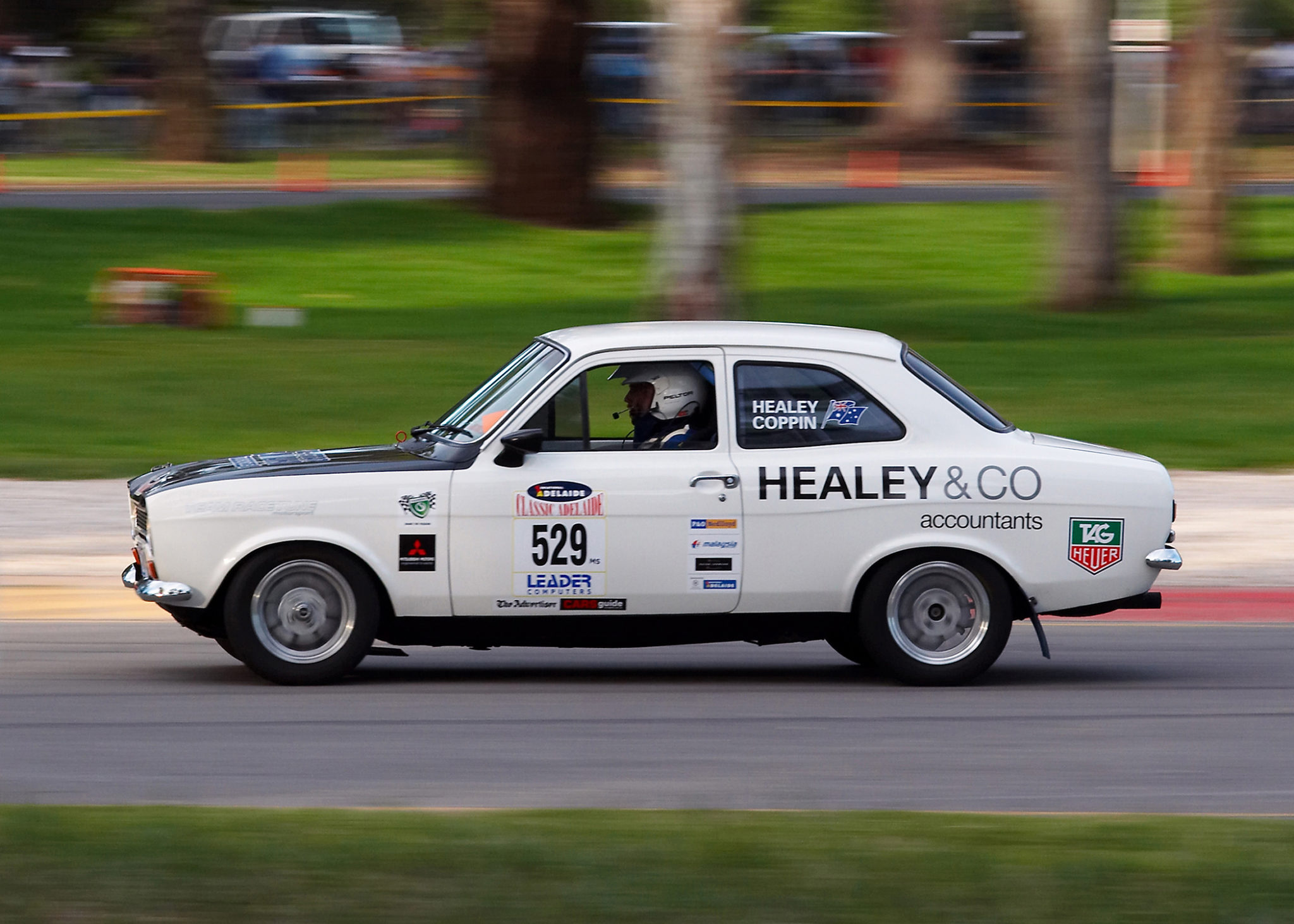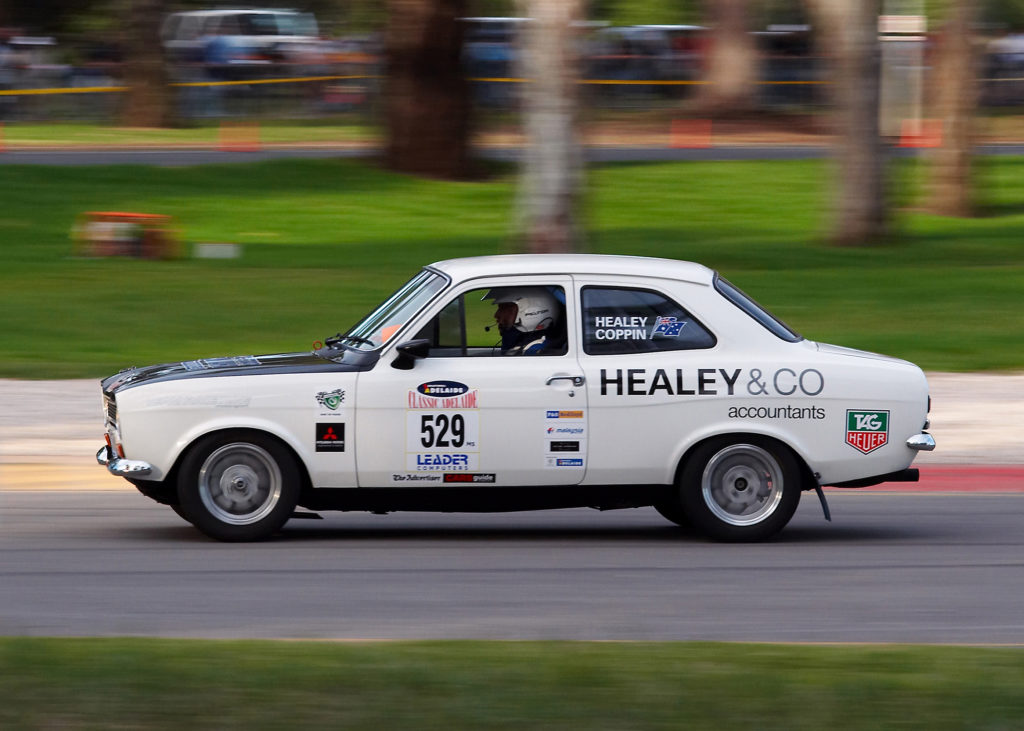 Forget investing in gold or property. Ford cars are rapidly becoming the vintage car investment of choice when looking for a decent return on your money.
When considering which classic car to invest in, a Ford should feature high on your shortlist. Immensely fun to drive and instantly recognisable, the Ford Escort RS2000 Mk1 (1971 – 1973) tend to be rarer due to their age, but it is the Mk2 that seems to be the most appreciating car from the RS2000 range.
Not so long ago, Mk2 Escorts were two-a-penny. Rust and low values took a heavy toll on the number of cars in circulation. However, in a very short space of time, the Ford Escort RS2000 Mk2 prices have soared exponentially, with demand far outstripping supply.
Any car with the famous Cosworth engine is predicted to be one of the most appreciating cars in the coming years. With 10,000 punchy two-door saloons manufactured, they are not the rarest of cars, which makes picking one up slightly easier.
Be sure to choose one that has its original RS parts, making the Ford Escort RS2000 one of the best cars to buy for investment.
Toyota MR2
With an affordable price tag and sleek styling, the Toyota MR2 sports car encompasses everything we loved about 80s cars. Manufactured from 1984 – 1989, the MR2 was extremely popular due to Toyota's excellent reliability and engineering record.
With independent front and rear suspension, a twin-cam engine and five-speed transmission, the sports car was a smooth ride and handled beautifully. With the iconic pop-up headlights, the Toyota MR2 has made the list of the best classic cars to invest in due to its dedicated following. A rust-free 125bhp AW11 model looks to be one of the most appreciating cars in the range.
Porsche 924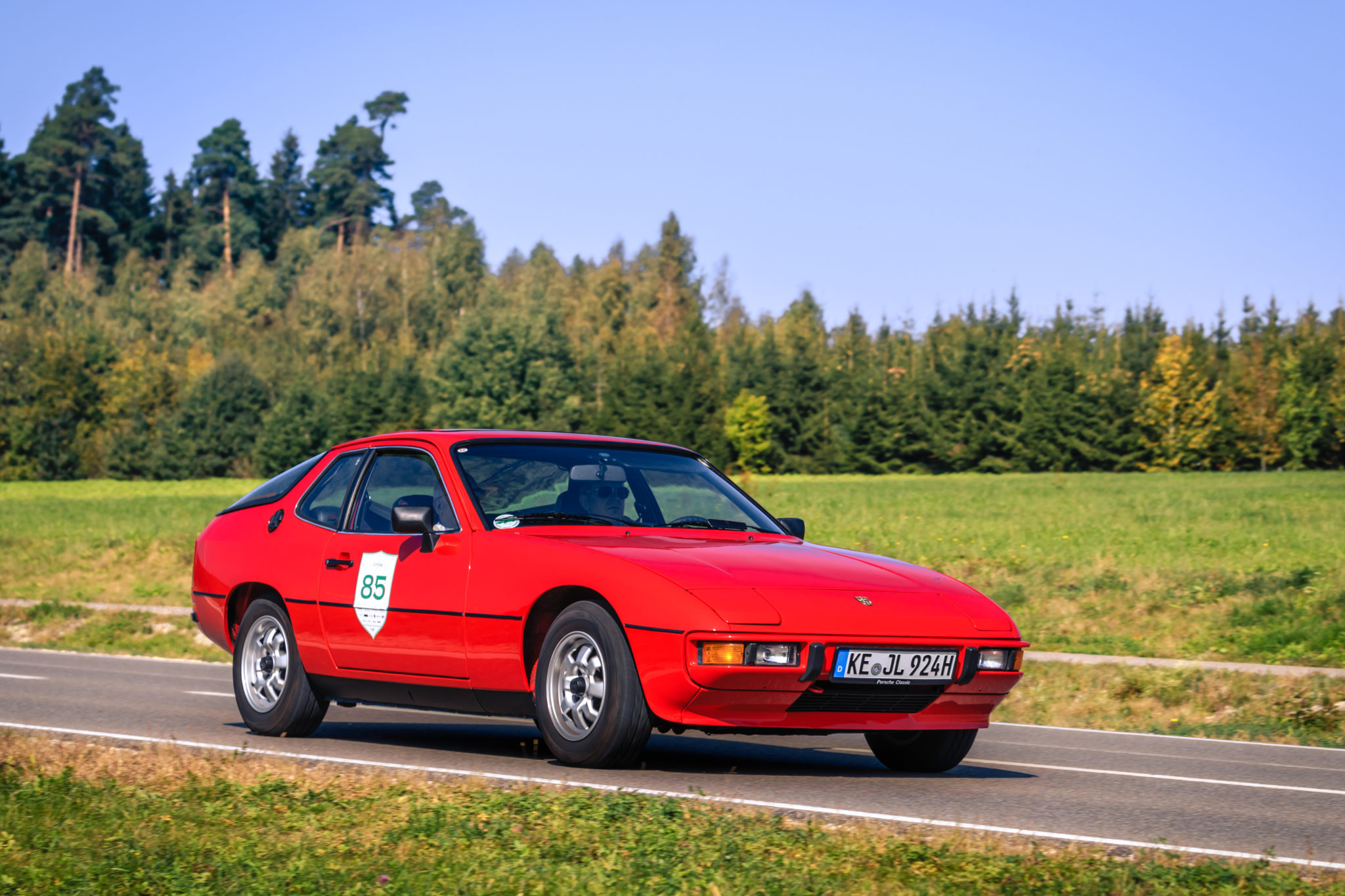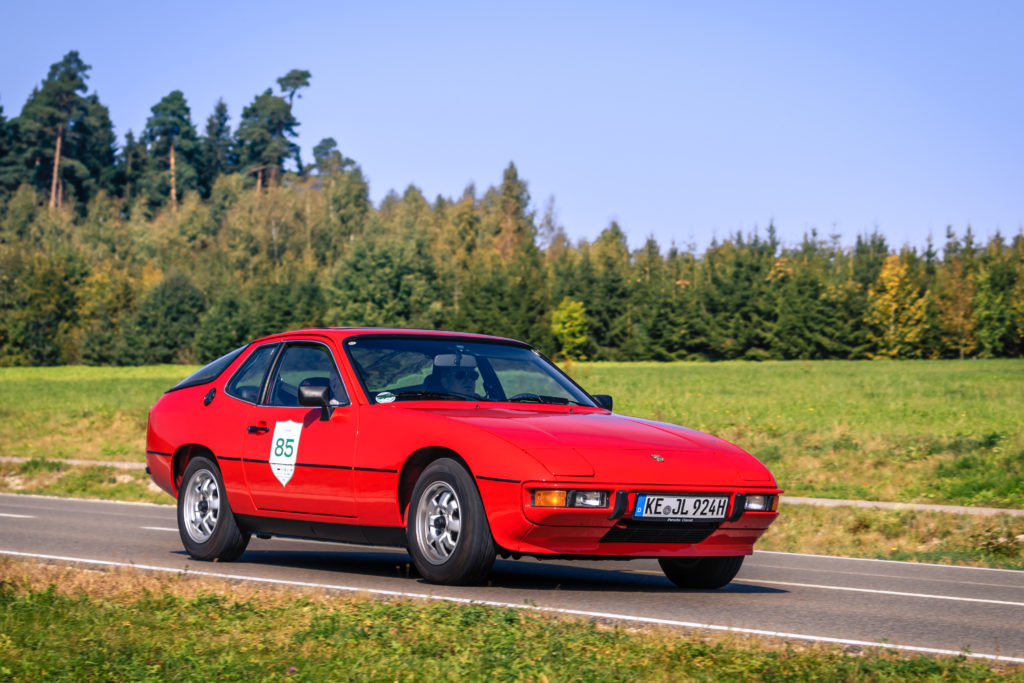 When looking for the best classic car investment, you can't go far wrong with the iconic Porsche 924. Rolling off the production line from 1975 onwards, the 924 was always considered one of the lower quality Porsches.
However, in recent years it has become the unsung hero in the illustrious history of the manufacturer, and the 924 is rapidly becoming one of the classic cars that will increase in value the most out of the Porsche portfolio.
Despite early criticism of the 924, by 1988 some 150,000 were built. They are currently relatively cheap to get hold of due to the number still in circulation. However, prices are steadily rising, making it an ideal investment car.
The more powerful Turbo or S models are the more expensive cars from the range, but are also two of the best investment cars as prices look set to continue to rise.
Volvo 1800 ES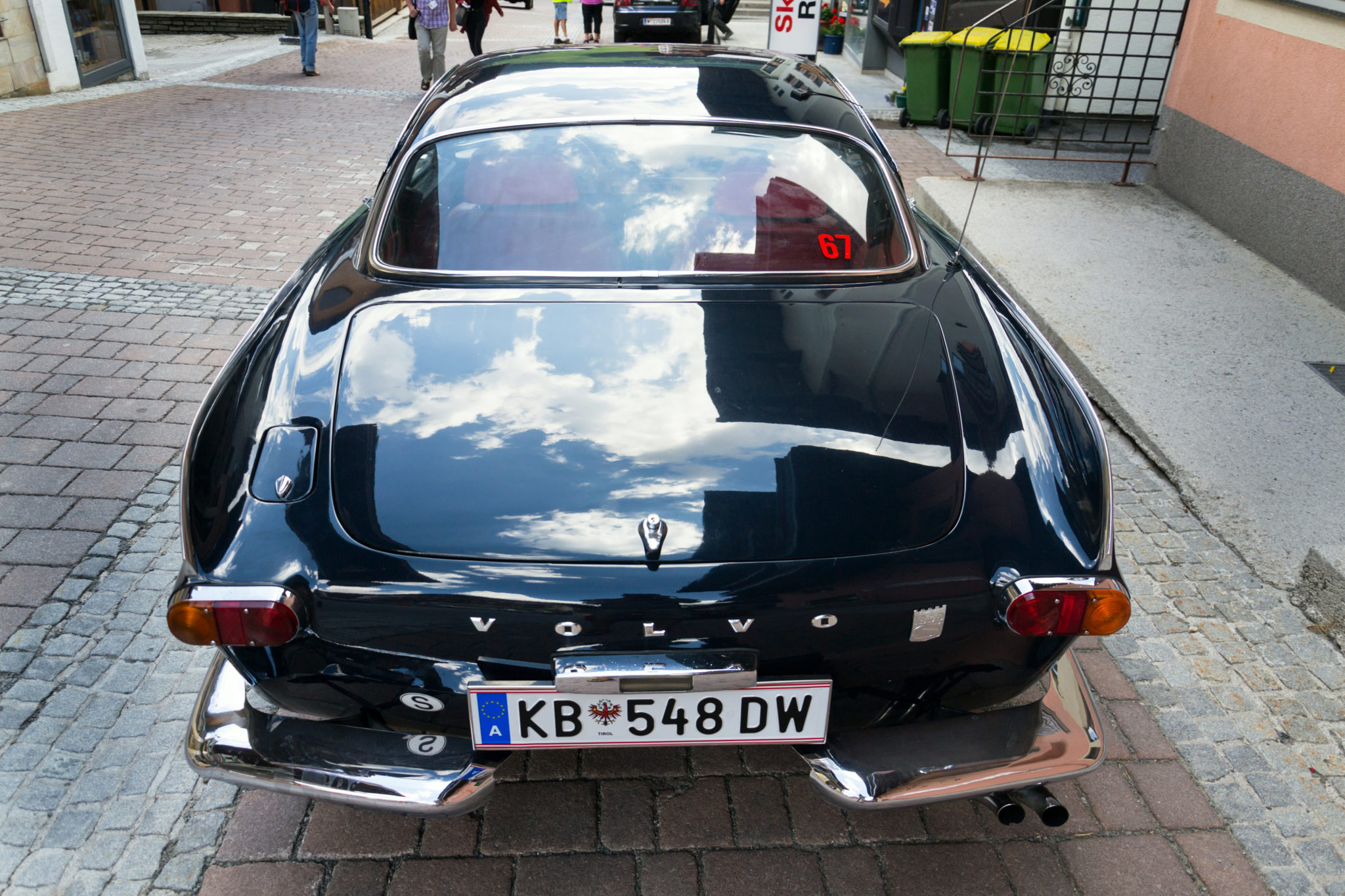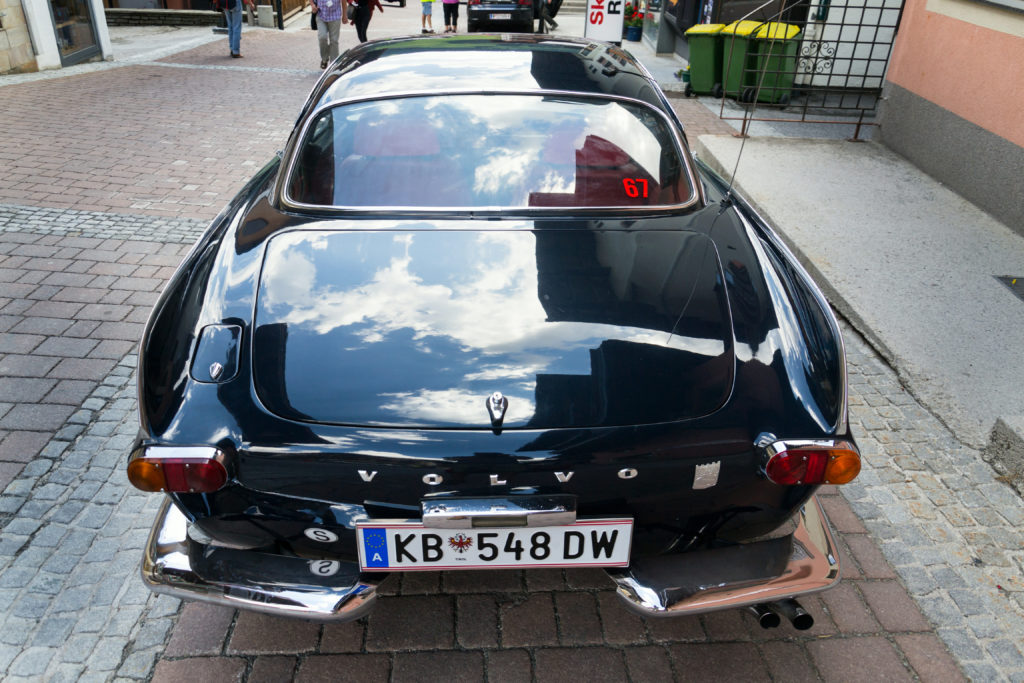 Although the Volvo brand may not initially strike you as a brand that produced classic cars to invest in, the 1800 ES is no ordinary Volvo. After shooting to fame in as Roger Moore's car in 'The Saint', the 1800 ES is an evocative and attractive 60s sports car. With all the reliability you would expect from Volvo, the classic coupe is currently one of the best-kept secrets in the classic car world. With its light controls, torquey engine, and good safety rating, the 1800 ES is great for day to day use as well as being one of the best classic cars for investment. As you would expect from Volvo, the car just runs and runs with little needed in the way of replacement parts in comparison to other cars in the list.
Ford Capri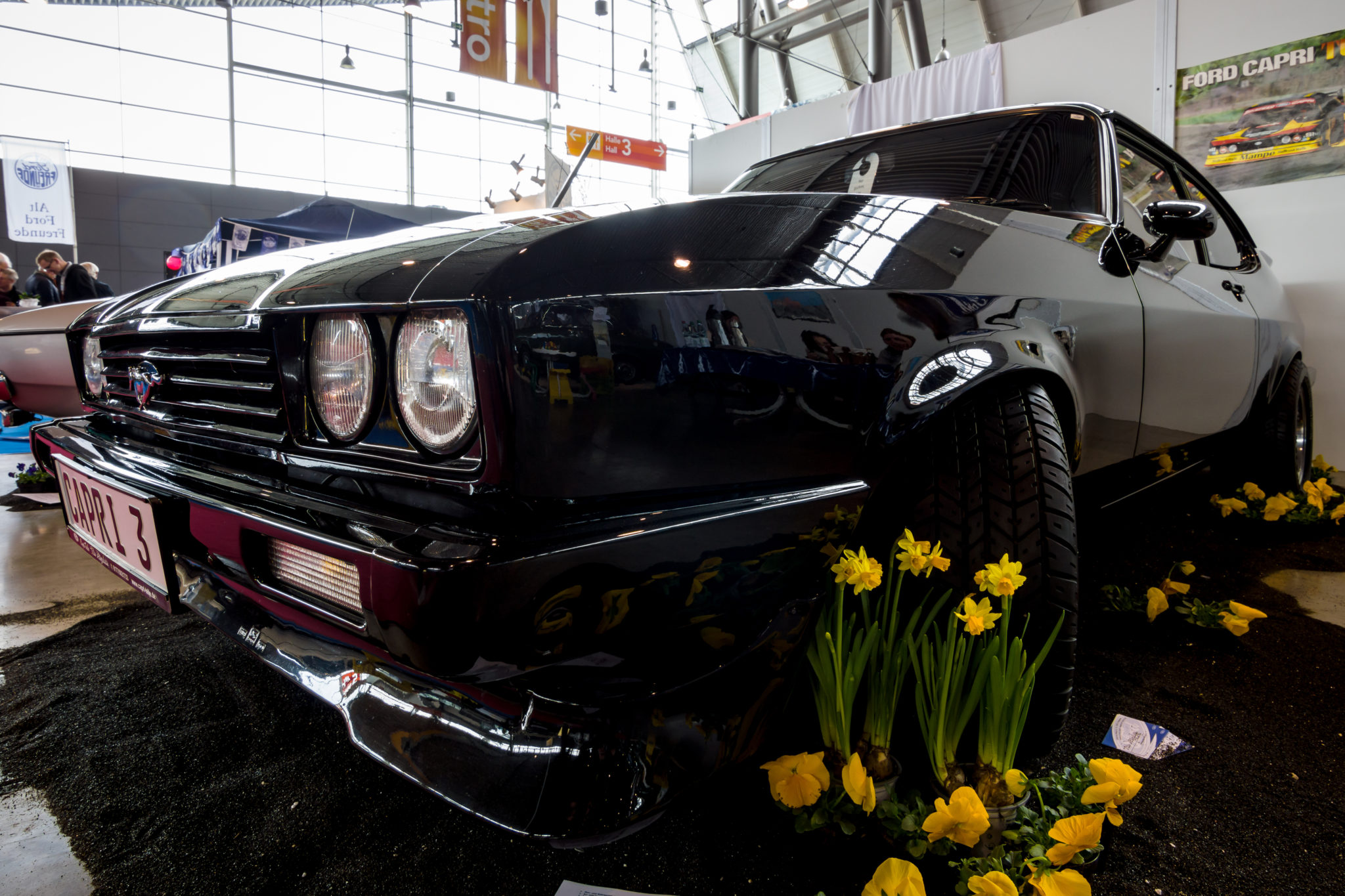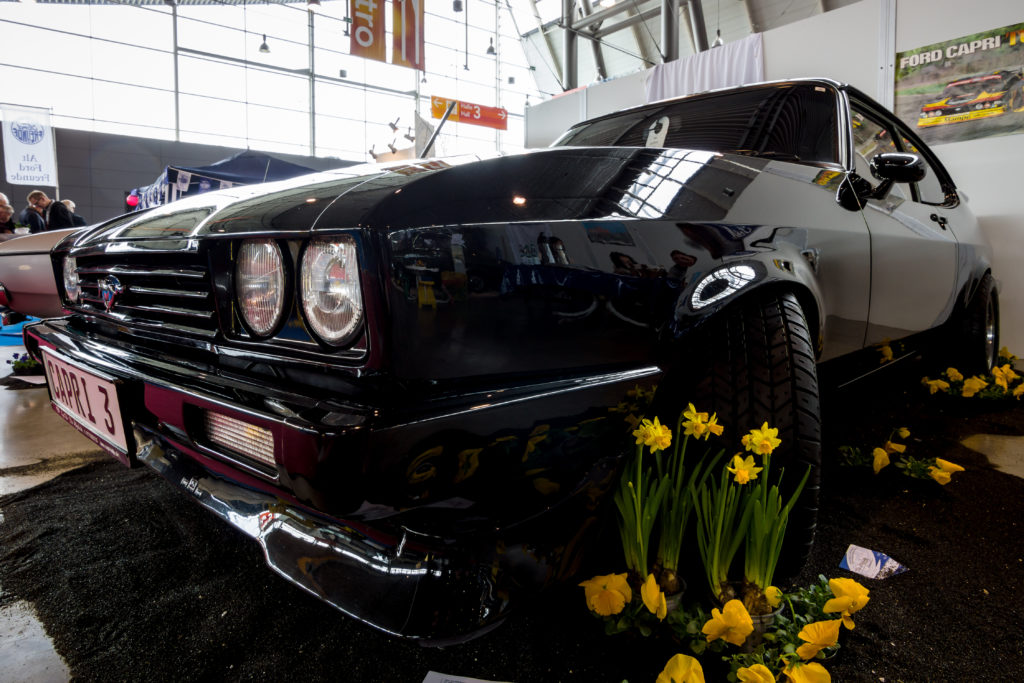 Another Ford to make the list of the top 10 classic cars to buy as investment is the Mk1 Ford Capri. Instantly recognizable, the punchy coupe was always destined to become a desirable classic car.
As one of the most appreciating cars at the moment, get in quick if you are looking to buy one of these as an investment. Particularly desirable models are the 280 Brooklands and the 2.8i Special, both of which that are expected to be the classic cars that will increase in value the most in coming years.
The Mk2 Capris are also highly desirable. If you can get your hands on the Mk2 1300, you are sure to have one of the best classic car investments on the market at the moment.
However, with only eight 1.3L models on the road (as of 2017), they have become so rare you would have to be extremely lucky to get your hands on one.
MG MGA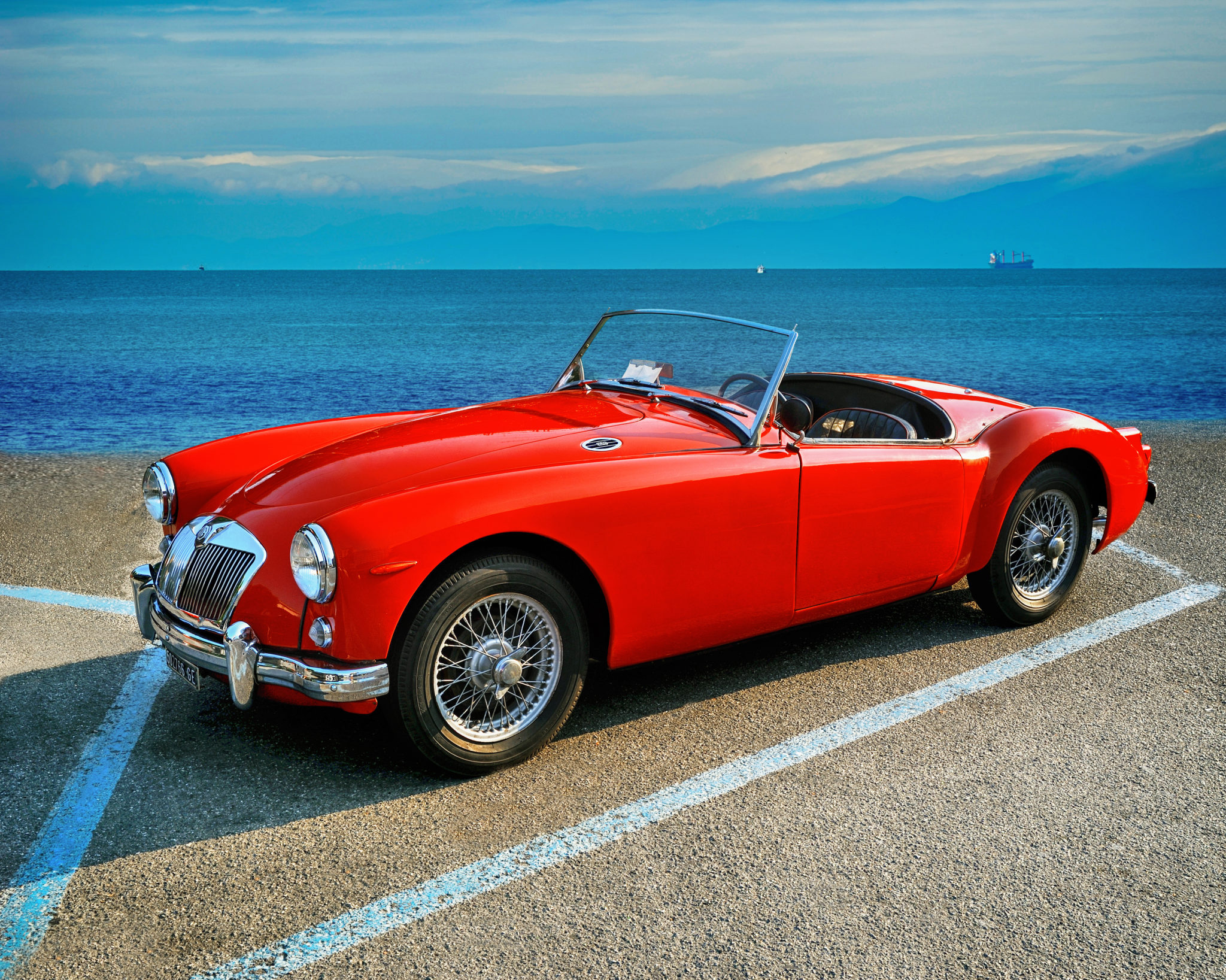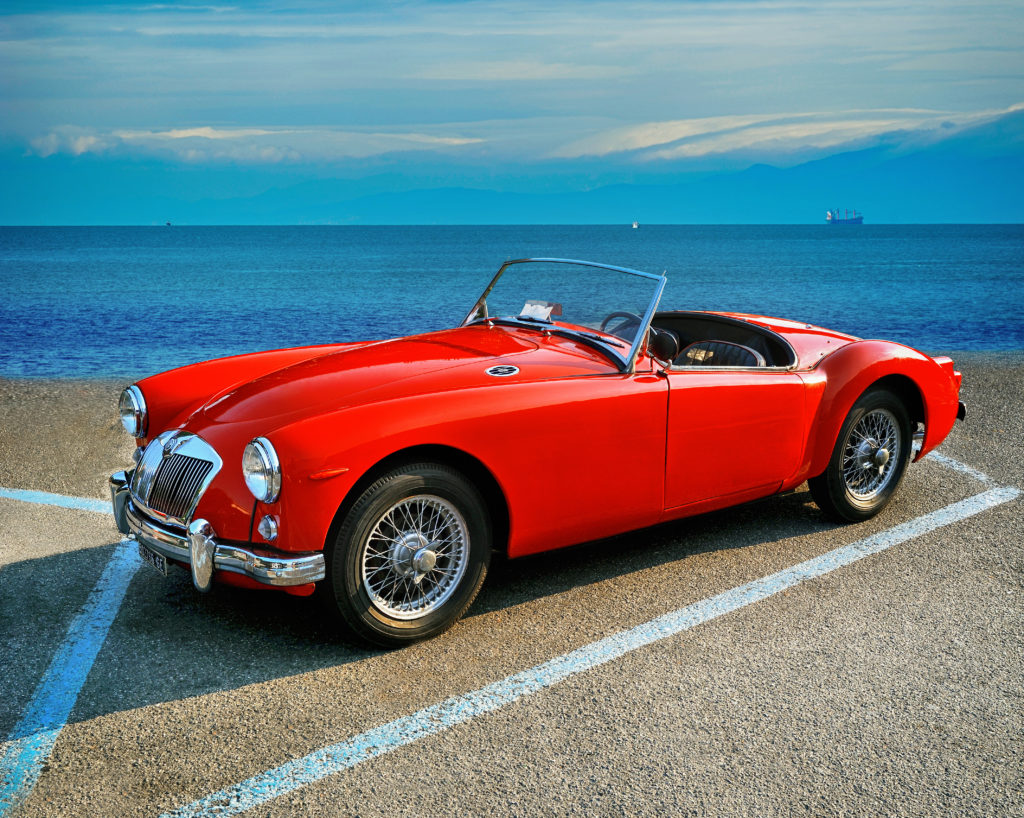 Last but by no means least, another vintage car you may want to invest in is the MG MGA that rolled off the production line between 1955 and 1962. As one of the most appreciating cars of 2017, the value of some models jumped by a staggering 47%.
Over 101,000 of these English classics had rolled off the production line by 1962. However, most were exported, leaving just 5,900 on the market in the UK.
Both the convertible and coupe versions of the car have proven to be excellent cars to buy for investment, steadily increasing in value over the past decade to become one of the best investment cars.
Although the MG A is not one of the fastest sports cars released, its light steering, lively performance and sleek, beautiful appearance make it a joy to own and drive in addition to being an excellent investment.
Some further ideas on investing in classic (and not so classic) cars…
Buy low, sell high. It's a simple idea, but one that's the absolute foundation of being a dealer of luxury goods. To make a success of this, you always have to be one step ahead, and invest in items that may not be worth a lot now, but are likely to reap massive rewards in the future. And if you're looking to make big money, a classic car – or a car that could become a classic – may be the investment for you. Classic cars are big sellers on the secondary market, and there are two primary ways you can make money from them.
Firstly, you can buy a run-down classic car when it's already worth something, and restore it for a profit. Or, you could buy cars that are reasonably new, and hold on to them until their value increases. But to do that, you need to know what could be valuable in years to come. Here are our top picks for cars that will almost certainly increase in value.
1. Mk1 Volkswagen Golf GTI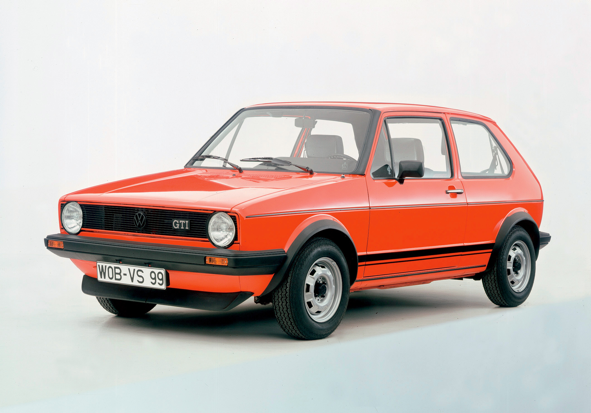 One of the cheaper options on this list, unlikely to set you back more than £6,000, this is a bit of a no-brainer. The Golf GTI was the second model in the popular VW Golf range, introduced as a 'sport' version of the highly practical Golf Mk1. First released in 1975, it was one of the first cars to successfully blend fun and practicality, and regarded by many as the ultimate hot hatch. At the current market rate, this slice of automobile history is a snip and will only increase in value. A must-buy.
2. Mk 1 Audi TT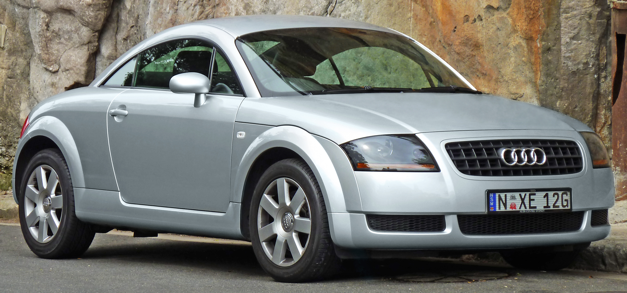 A relatively recent vehicle, introduced to market in 1998, and becoming a ubiquitous sight on the roads of North America and Europe in the early noughties, the Audi TT is an investment for the future. Unlike many of the other entries on this list, the TT is not regarded as a classic car just yet. However, its unique design aesthetic is sure to be of interest to collectors in decades to come, once it becomes a less common sight on the roads. Typically priced between £2,000 and £8,000, this one won't break the bank, but be prepared to hold onto it for a few years before reaping the rewards.
3. Ford Capri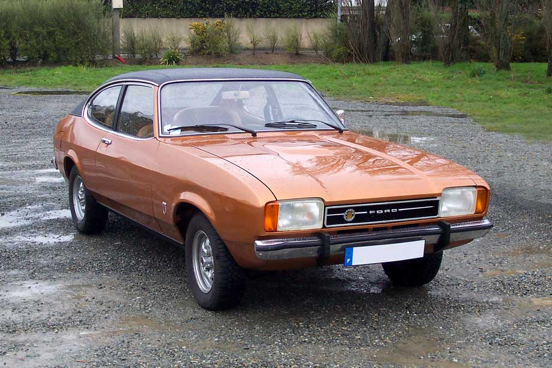 Introduced in the late 60s, and phased out in the late 80s, the Ford Capri was one of the American car manufacturer's most desirable cars. The Ford Capri is a pretty appealing prospect for dealers; it's already regarded as a classic car by many, but the sale price of it hasn't been driven through the roof just yet. Don't expect it to remain in this sweet spot for too long though, prices have risen noticeably in the past 18 months. You should be able to pick one up for £10,000 or less, but keep it in good condition and you could benefit in the future. 
4. DeLorean DMC-12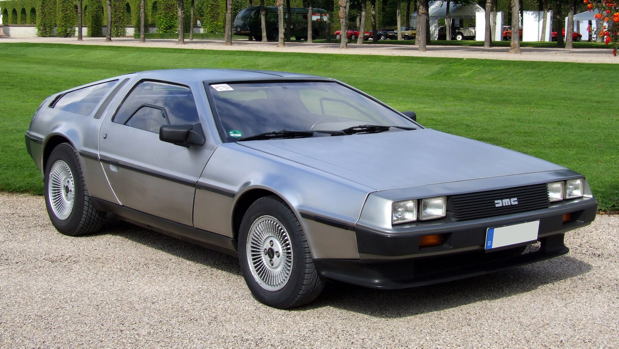 If you grew up in the 80s, chances are you remember this car as the speedy time machine from the hit movie series Back to the Future. It's this association with the wildly popular film franchise more than anything else that makes the DeLorean such a classic. If you want to add one of these to your collection, you're going to have to pay upwards of £15,000, possibly as much as £60,000. The investment will be worth it though; less than 10,000 units were ever made, and production was halted in 1983. These cars are becoming harder and harder to find, at an ever-increasing cost. Get your hands on one now, and who knows how much it could be worth in 20 years.
5. Porsche 911 Turbo (930 Generation)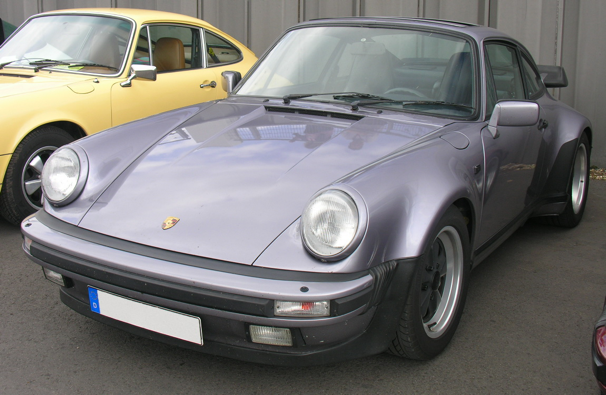 The Porsche 911 Turbo, 930 Generation – or the Porsche 930 to those in the know – is well on its way to becoming a classic car. First introduced to the market in 1975, and discontinued in 1989, it was the fastest German road car of its era. No mean feat, considering the considerable automotive expertise to be found in Germany. Prices vary wildly, not least because there are numerous different iterations that were sold during its 14 year run, but you should expect to pay at least £20,000, and even then you're looking at a model to fix up. This was an expensive car when it was new, and its growing status as a classic car is driving prices up; you could be facing prices upwards of £80,000 to get hold of one. However, good condition Porsche 930s are almost certain to be going under the hammer at high-end auctions in two or three decades' time. You also get a beautiful Porsche to ride around in while you wait for its value to increase. It's a win-win.
Which vintage cars hold their value best for investment purpuses?
The word "investment" is one that's creeping up more and more often in the classic car world, as our team of London pawnbrokers can testify. As modern cars get bigger, uglier, and more complex, the relative simplicity and undeniable beauty of classics becomes even more appealing. But, money spent on the purchase price is never guaranteed when you decide you want to sell – so which classic cars will keep your money the safest?
The old standards
There are certain classics which have always been desirable. In the world of classic Jaguar, for example, you have venerable E-Type. The very earliest E-Types, the S1, especially with the flat floor, have always been the most desirable to collectors. As such, prices vary anywhere from £130,000 for higher mileage models, to upwards of £250,000 for low mile cars and concourse restorations. Take this example from August, 2018.
Classic Porsches too offer reliable investments – any Porsches that can draw a connection to motorsport always command a considerable premium. For example, the 1971 Porsche Carrera RS recently began to nudge 7 figures in value. Though Porsche isn't just about the 911; the 356 is another iconic model that rarely lowers in price.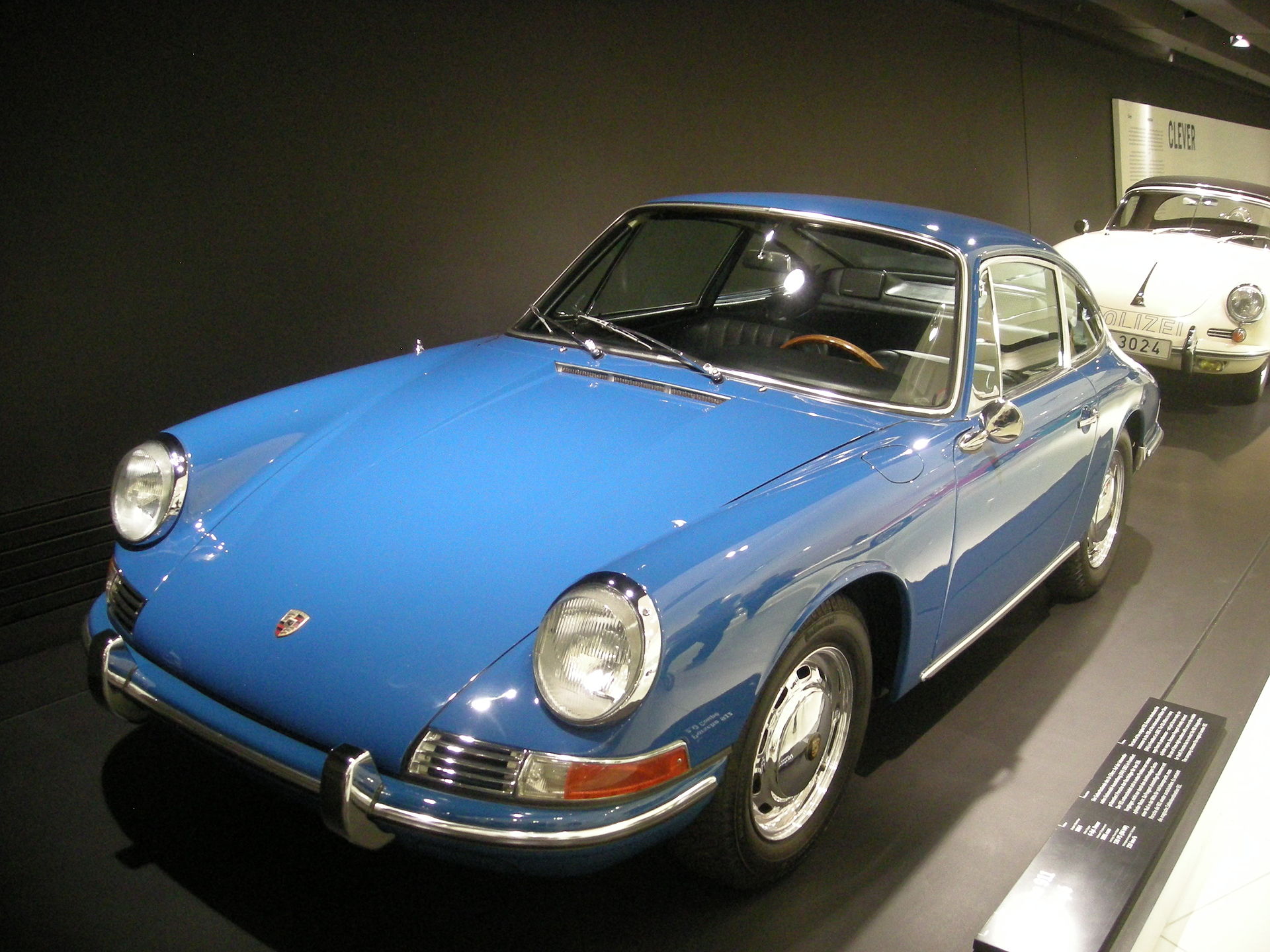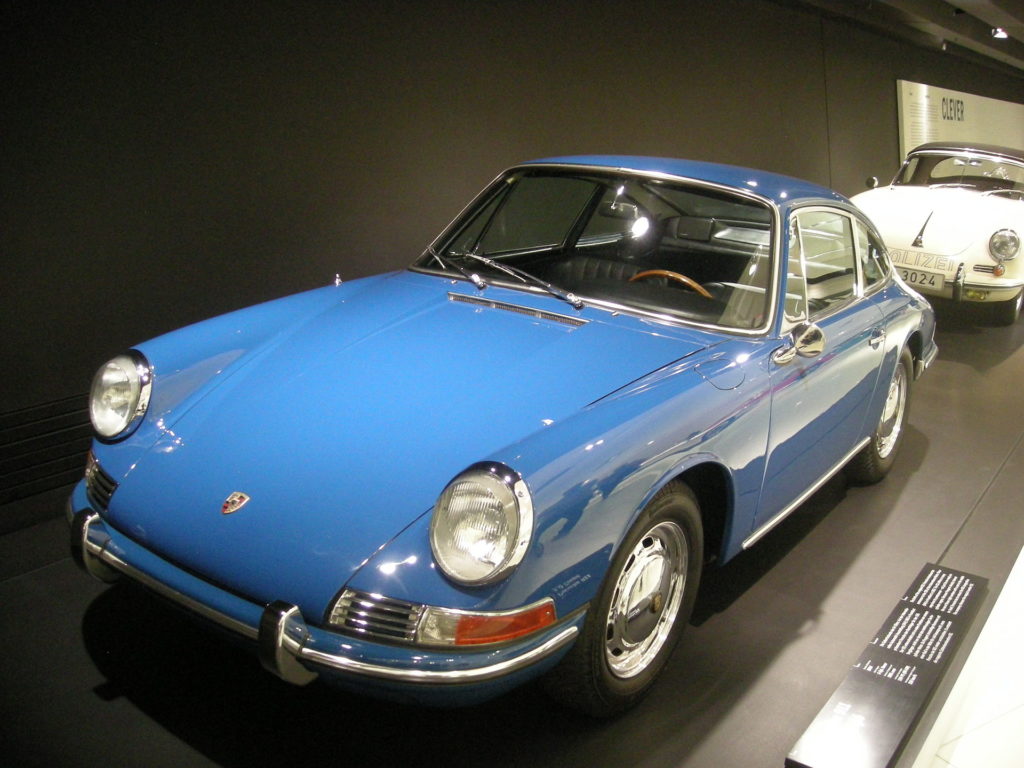 Classic Ferraris vary dramatically in price, but the sheer name recognition of the brand means they're almost always going to be desirable. Good condition Testarossas, for example, average anywhere from £110,000 to £160,000 in right-hand drive. The 512M, which followed the Testarossa and improved on many aspects, often reaches over £200,000. True classic Ferraris, however, continue to be expensive – bargain on £250,000 at least for a 250 GT in reasonable condition, and upwards of £1.5 million for a 275 GTS.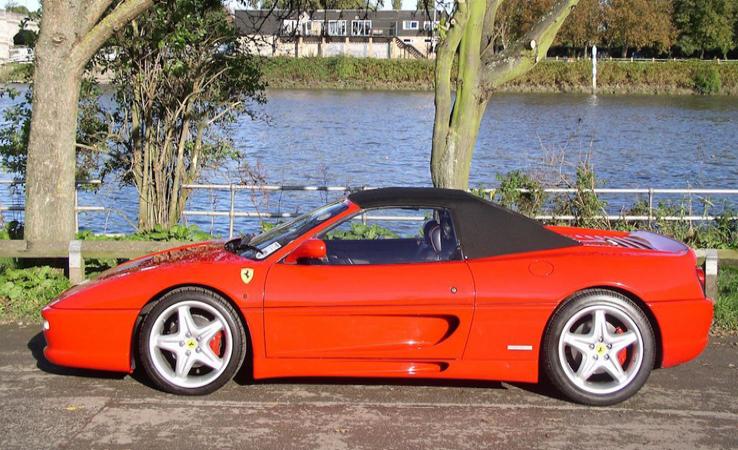 The world of classic Mercedes shows a similar disparity, with certain models showing consistency in their pricing, while others keep growing. Many argue the 300SL is the quintessential classic car, and still fast to this day – prices reflect this, seeming stable around the £900,000 – £1.3 million mark. Mercedes-Benz cars from their "pre-War" period, when many truly beautiful cars were made, are also consistently desirable. On the other hand, the R107 SL series has seen marked growth over the last several years as their subtle styling and reliable mechanics become more widely appreciated.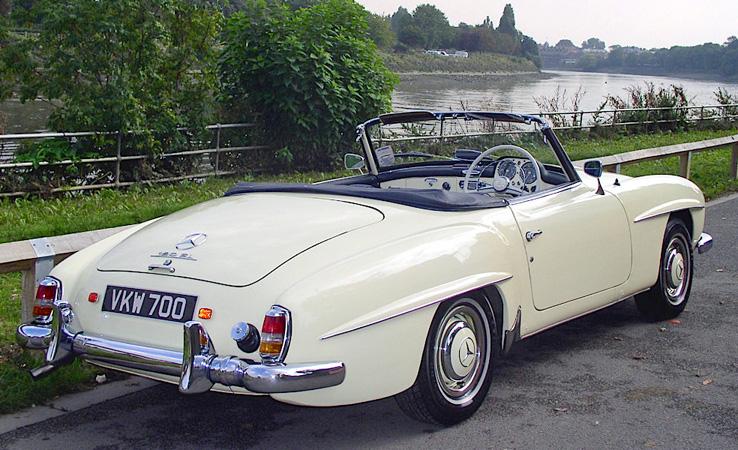 What keeps car values stable?
Certain classic cars enjoy a period of rapid growth in value, followed by a comparative dip. Others seem to have always been held at a certain value, and while they haven't necessarily appreciated they haven't lost money either.
The classic Aston Martin DB5 is an example of a car gradually losing value. The DB5 enjoyed a period of consistent appreciation over a number of years. But, over the last eighteen months or so, values have begun to come down gradually. The DB5 was regularly for sale for £750,000 and above, however a browse of a classifieds website will show several examples closer to £500,000.
To continue with Aston Martin as an example of a car which has consistently remained around the same value, take the V8 Vantage. Values of the V8 Vantage have regularly remained around the £200,000 to £300,000 mark, with a special exception of the last of the line "X-Pack" models commanding more of a premium. The prices rarely seem to climb, but they haven't fallen either.
There are many things that affect the value of a car on a long-term basis. One of which is how culturally relevant it is. The Aston Martin DB5, for example, will always be thought of as the James Bond car (even though in the books Bond favoured a Bentley).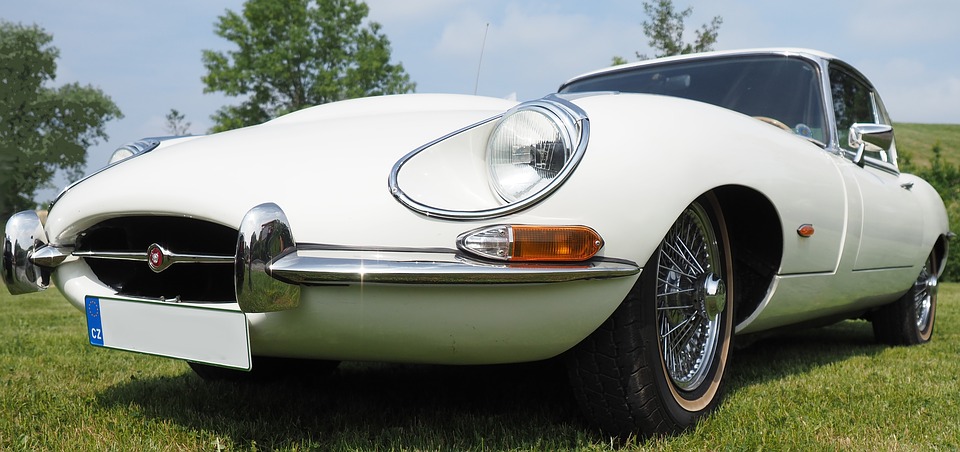 If you considered to invest in vintage cars, The Lamborghini Muira is another example – the first ten minutes of the Italian Job cemented the Muira's place in cultural history. Combine that with it being arguably the first 'supercar', and values of Muiras are reliably in the £1 – £1.5 million region, rising even more for particularly rare examples.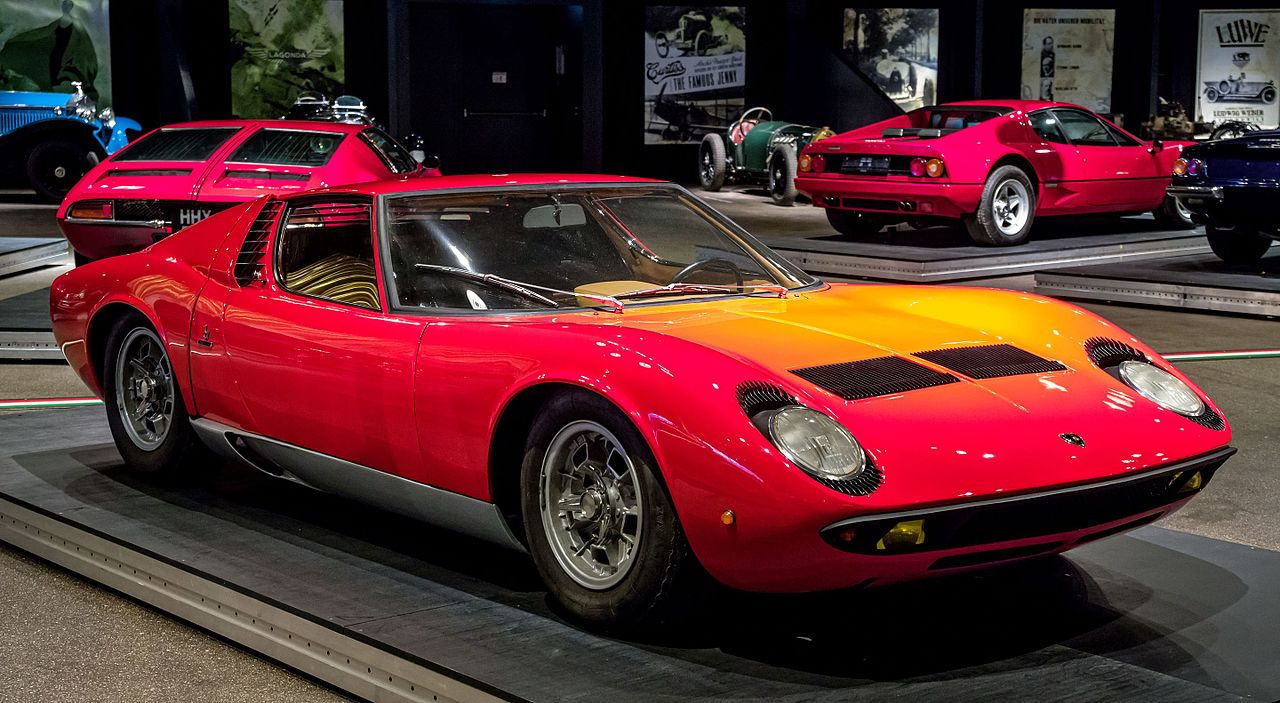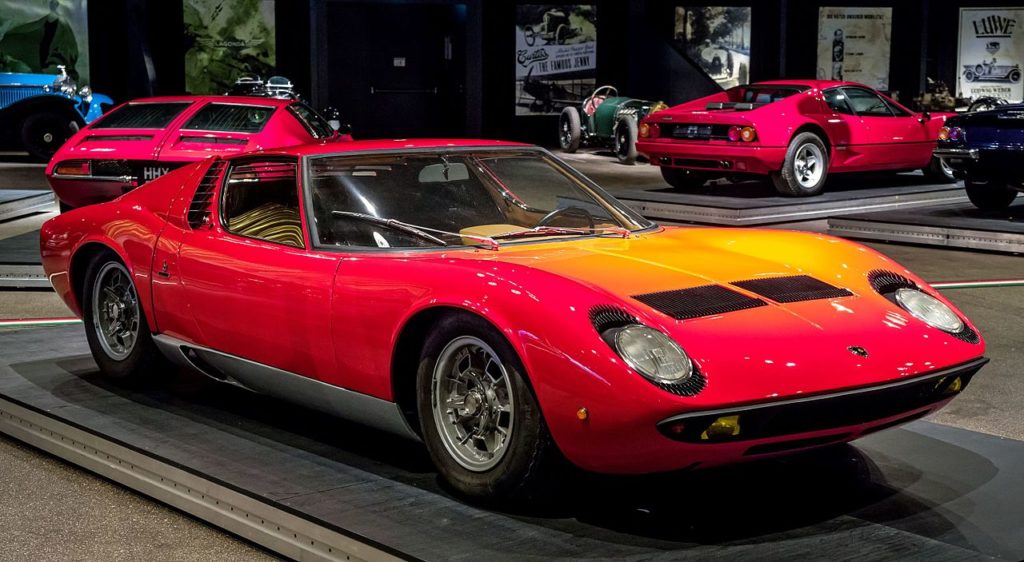 It follows, then, that when a car become culturally significant, such as a classic Bugatti, its value is often far more secure than other cars which rise and fall in value as fashions change. When you're choosing the vintage car to invest in, it's a good idea to choose a car you're fairly confident a lot of people will recognize. This broadens the appeal when it comes time to sell.
How do you keep a car valuable?
As a classic car owner and vintage car investor, there's no doubt you're subject to market whim when it comes to the value of your pride and joy – sometimes values slip for seemingly no reason. That doesn't mean, however, that you're completely out of control when it comes to keeping your car as valuable as possible…there are several things you may do to protect the best classic car investment you may have made.
The best thing you can do for your car's value is to keep it in the best possible condition that you can. Apply the same stringent standards you used when buying the car, and put yourself in the place of a potential buyer. Would you have paid your asking price for your car, in its current condition? If the answer is no, you can't reasonably expect to sell your car for a profit, or to at least break even.
Excellent mechanical condition is essential if you're going to get the best price. Your car needs to be able to start "on the button", unless you intend specifically to sell it as a project. As time goes on, consider sympathetic mechanical upgrades to keep the vehicle working as reliably as possible. This may include an upgraded radiator, cooling, and depending on the car, maybe an electronic ignition system. Money spent on improving your brakes is also never wasted.
Exterior and interior condition are also highly important, but a bit more complex to get right. The thing that drives the highest prices on the collector market is originality. It stands to reason that cars are only original once, and the more time and owners that pass, the greater the odds of somebody making major alterations that can't be reversed. Adding seatbelts and subtle air-conditioning isn't likely to deter most buyers, but there is certainly a market appeal for the most originality possible.
Be realistic when considering your choice of the best classic car to buy for investment
It's important that you invest in the right vintage car for you. Spend some time thinking about how you're going to use the vehicle, aside from the obvious considerations about your budget and storage options. If, for example, you want a car to drive regularly, you should avoid low mileage cars. Low mileage cars are worth more, and every mile you put on them is money you're taking off the asking price at the other end of your ownership.
Also, keep in mind that money spent on the purchase price is just the beginning. Cars take maintenance to keep running, and this is certainly true of classics. The rarer and more exotic the classic, the higher your maintenance bills are going to be, which you'll have to factor into your ultimate asking price to determine any profit.
It's a sound strategy when you've decided on the car you want to buy to do some homework. See what the maintenance is actually going to be like, and make contact with owners if you can. See if there are any common problem points you might have to be aware of.
New Bond Street Pawnbrokers  offer loans against the following classic cars:  Aston Martin, Bugatti, Ferrari, Jaguar, Mercedes and Porsche
---
---

---
Authorised and Regulated by the Financial Conduct Authority