I hope you enjoy this blog post.
If you want us to appraise your luxury watch, painting, classic car or jewellery for a loan, click here.
Oh you pretty things: the art collection of David Bowie
August 5, 2016
Following the tragic death of one of Great Britain's most loved and treasured musicians earlier this year, there's been a revitalised interest in the life and work of a man whose career spanned more than 50 years. One particular aspect of his life that's come under the microscope in recent months is his love for art. Sotheby's announced in July that they'd be selling 400 works from Bowie's private art collection, following a select exhibition of pieces in London, Hong Kong, Los Angeles, and New York. With the exhibition currently just around the corner from our shop at the Sotheby's auction house in Mayfair, we couldn't pass up the chance to see a selection of the private art collection of a British icon.
What jumped out to us immediately was the eclectic taste in art that Bowie possessed. This was a fascinating insight into his mind; it makes perfect sense that an artist as varied and as open to reinvention as David Bowie was inspired by such a wide range of art styles. This eclecticism was perhaps best evidenced by the placement of a subtle abstract by Peter Lanyon next to two pieces of outsider art created by residents of an Austrian psychiatric hospital. The exhibit is truly fascinating, and we can't wait to see the full catalogue for the sale when it comes out in October.
Here's a number of our highlights from Bowie's art collection:
'Beautiful shattering, slashing, violent, pinky, hacking, sphincter painting' – Damien Hirst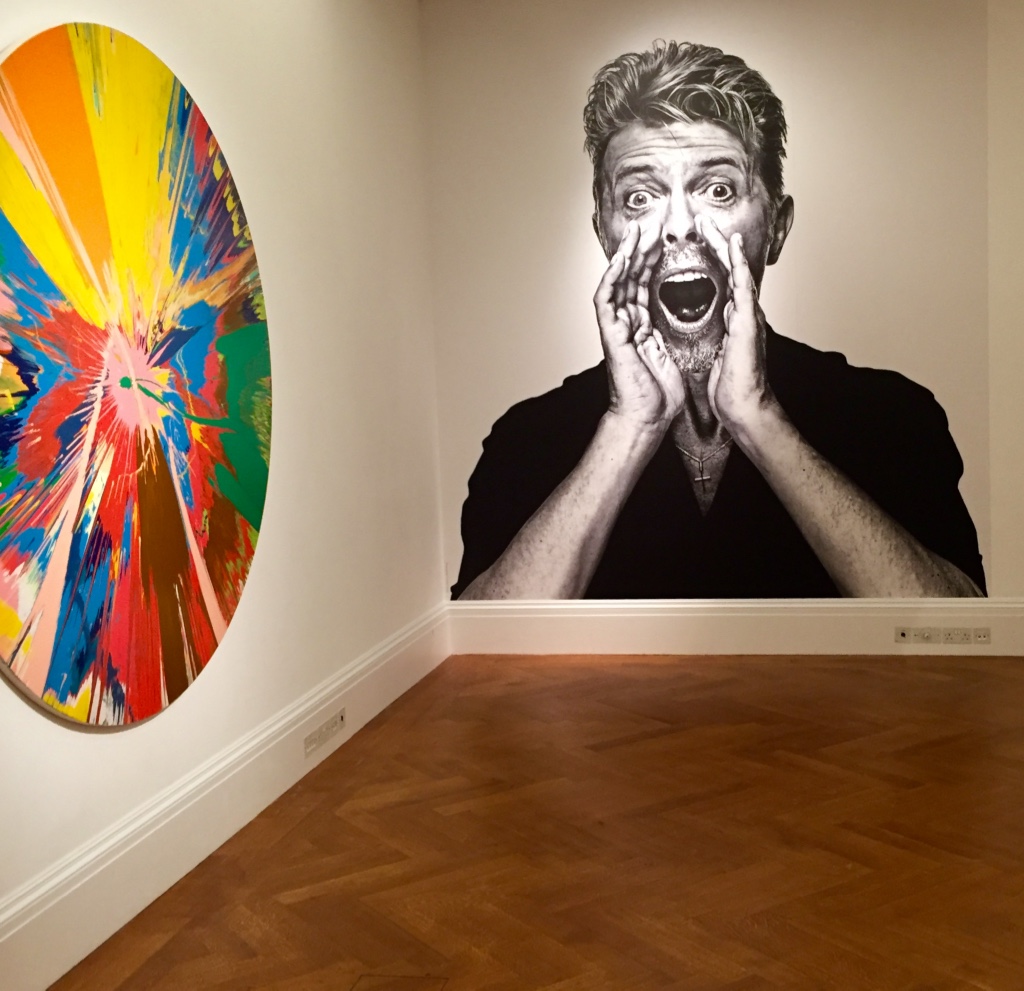 Damien Hirst's work can be divisive, but it's undeniable that his is the most instantly recognisable name making art in Britain today. It's fair to say that he's not without his critics, but David Bowie frequently and openly praised the Bristol-born artist, saying that his pieces are "moving, and not at all flippant." This piece, one of many in Hirst's 'spin' series, was created by applying paint to a spinning canvas, and is expected to fetch around a quarter of a million pounds at auction.
'Brionvega Radio Phonograph' – Pier Giacomo and Achille Castiglioni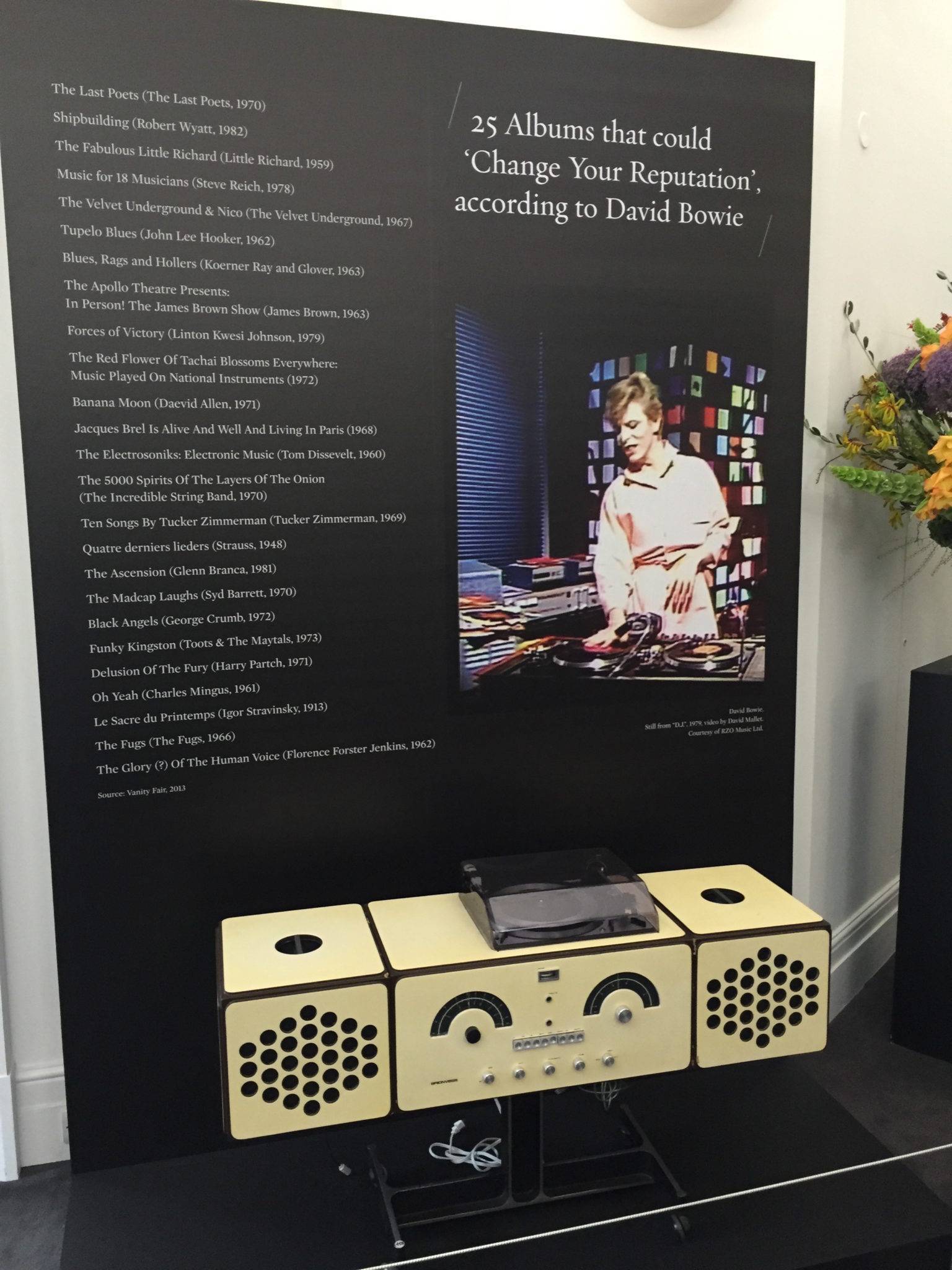 Created by Italian brothers, Pier Giacomo and Achille Castiglioni, this quintessentially 1960s record player is certainly a stylish way to listen to music. Standing next to it, it's easy to imagine Bowie using it to play his favourite records for his family and friends. It's accompanied by a list of 25 albums that could change your reputation, assembled by the man himself. Interestingly, there's nothing more recent than 1980 in there. It seems that he loved the classics!
''Big Sur' Sofa' – Peter Shire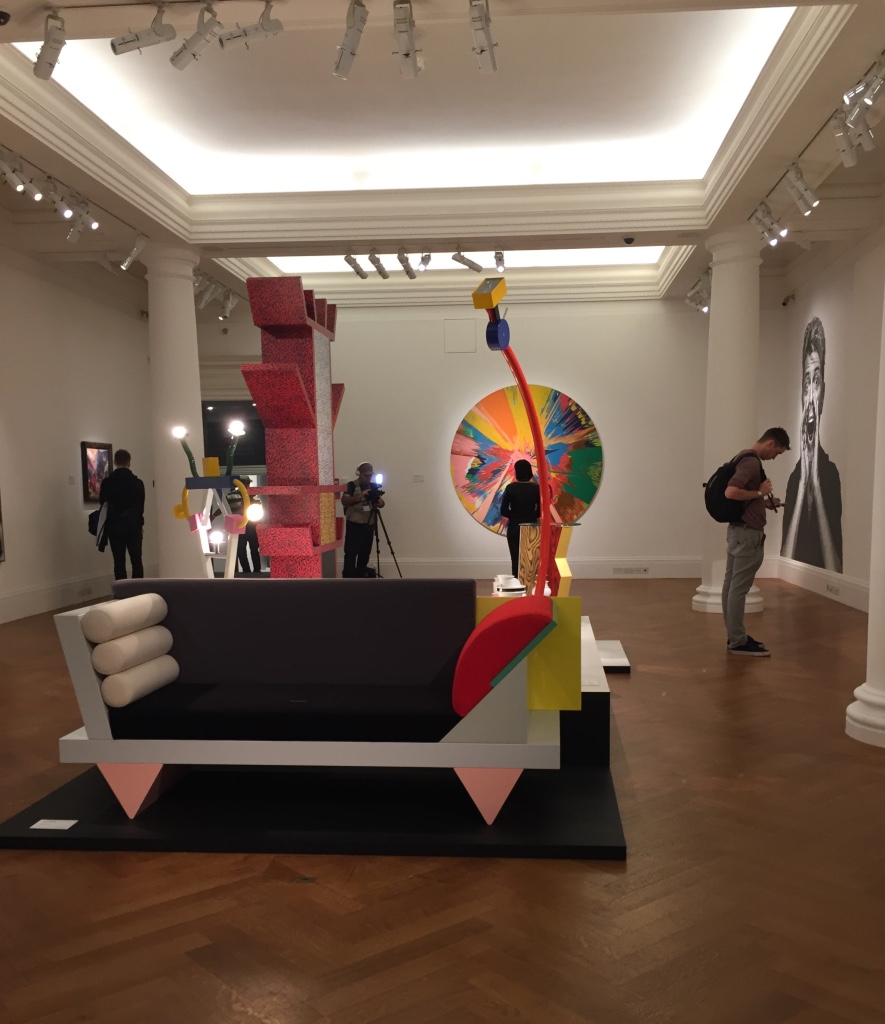 It's a testament to the relentless artistic tendencies of David Bowie, that even his sofa was an art piece. It was made by Los Angeles-born Peter Shire of the iconic Memphis Group, a group of designers whose pieces were characterised by the use of colourful, non-symmetrical designs that heavily incorporated plastic materials. Some may claim that it's just furniture, not art, but for the artist, that's just part of the appeal. Shire says he finds it 'fun' to blur the lines between art and functionality.
'Head of Gerda Boehm' – Frank Auerbach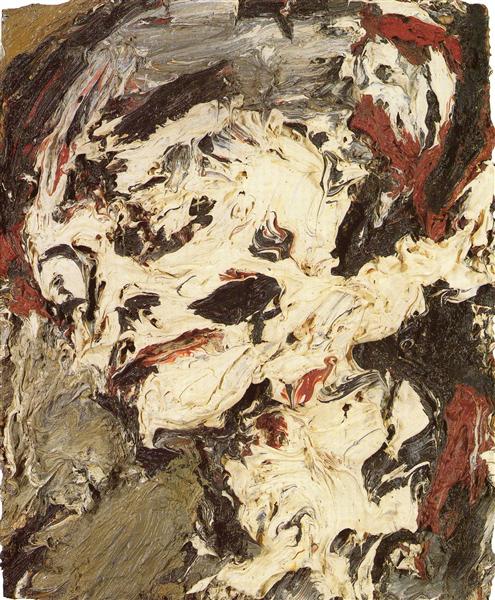 "My God, yeah! I want to sound how that looks." High praise from Bowie, directed at this abstract portrait by German/British artist Frank Auerbach. Bowie was drawn to the three dimensional aspects of Auerbach's work, which used excessive amounts of paint in order to create a raised effect that cannot be truly appreciated until you view it with the naked eye. If you want to own this arresting piece for yourself, it could set you back as much as half a million pounds. If that's out of your budget, be sure to check it out at the exhibit before it moves on to Hong Kong; it's the first time it's been displayed publicly in 15 years.
'Trevalgan' – Peter Lanyon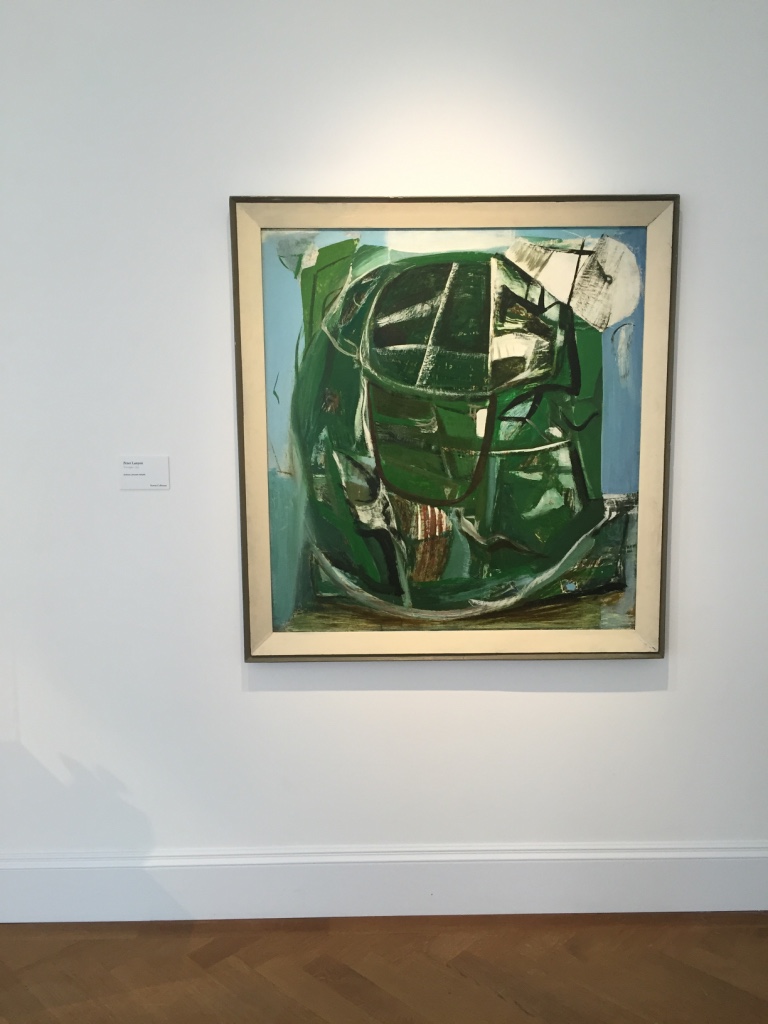 David Bowie collected a number of paintings by Peter Lanyon, a Cornish artist who used his hometown – the picturesque seaside town of St Ives – as his muse. This piece in particular captures the countryside near St Ives, using abstract imagery and a striking colour contrast between land, sea, and sky. The piece was one of three paintings that Bowie loaned to the Tate St Ives in 2010 as part of a retrospective art collection celebrating the painter's life.

'Air Power' – Jean-Michel Basquiat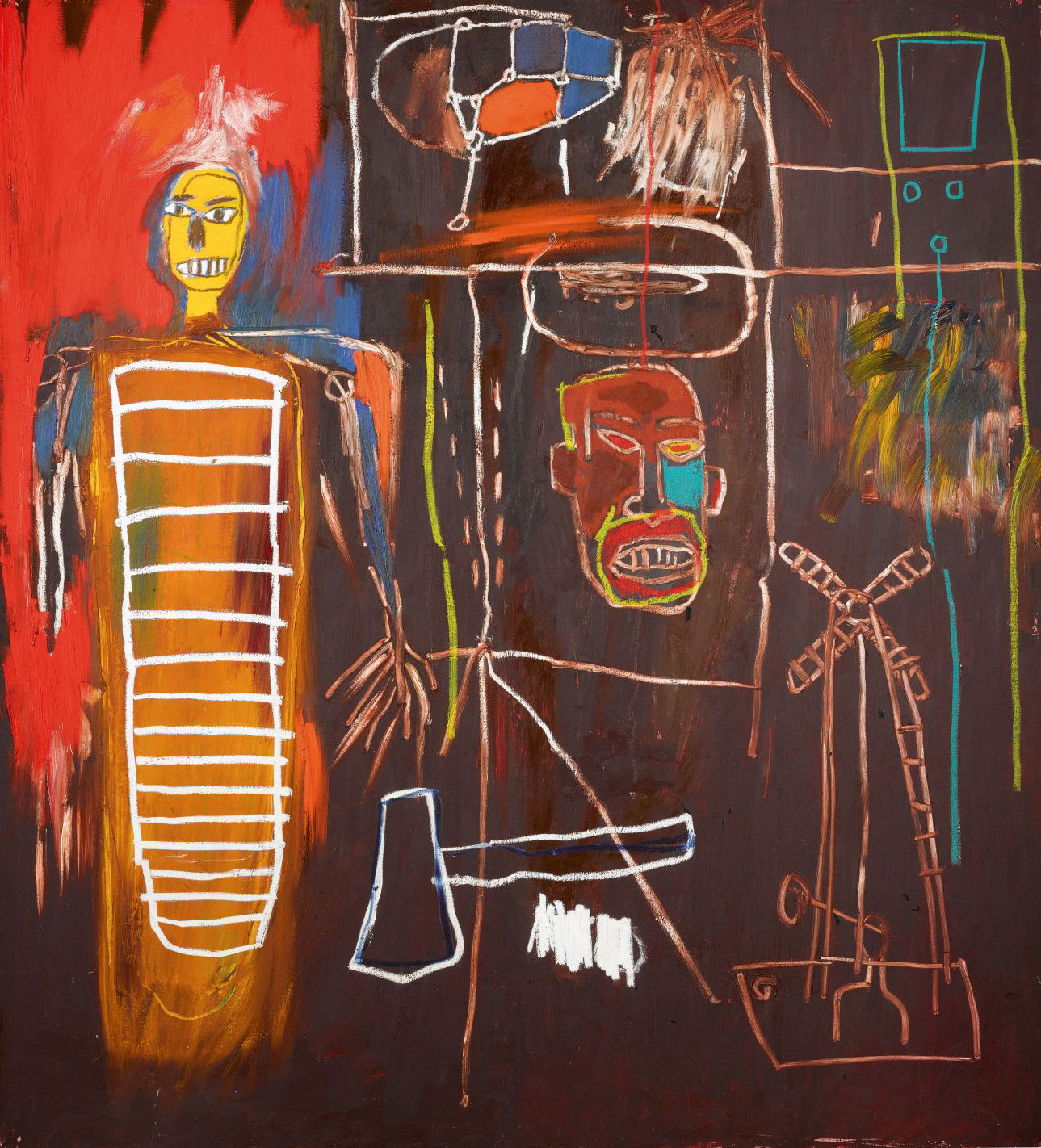 One of the pricier pieces in the collection, this painting by American artist Jean-Michel Basquiat will set you back at least £2.5 million if you want to purchase it at auction. While Bowie typically favoured British artists, he was clearly fascinated by Basquiat – a protégé of Andy Warhol who lived in Manhattan while hip-hop, punk, and street art were at the forefront of the city's cultural identity. Bowie purchased this piece in 1997 after appearing in a film about the artist's life, where he portrayed Basquiat's mentor, Andy Warhol.
New Bond Street Pawnbrokers are a discreet, luxury pawnbroking service facilitating loans against fine art and a variety of artists like Andy Warhol, Bernard Buffet, Damien Hirst, David Hockney, Marc Chagall, Raoul Duffy, Sean Scully, Tom Wesselmann, Tracey Emin, Banksy, and Roy Lichtenstein to name just a few.
This post is also available in:

Français (French)

Deutsch (German)

Italiano (Italian)

Português (Portuguese (Portugal))

Español (Spanish)

Български (Bulgarian)

简体中文 (Chinese (Simplified))

繁體中文 (Chinese (Traditional))

hrvatski (Croatian)

Čeština (Czech)

Dansk (Danish)

Nederlands (Dutch)

हिन्दी (Hindi)

Magyar (Hungarian)

Latviešu (Latvian)

polski (Polish)

Português (Portuguese (Brazil))

Română (Romanian)

Русский (Russian)

Slovenčina (Slovak)

Slovenščina (Slovenian)

Svenska (Swedish)

Türkçe (Turkish)

Українська (Ukrainian)
---
---

---
Authorised and Regulated by the Financial Conduct Authority