I hope you enjoy this blog post.
If you want us to appraise your luxury watch, painting, classic car or jewellery for a loan, click here.
Top 12 Best Watches to Pawn in 2023
January 5, 2021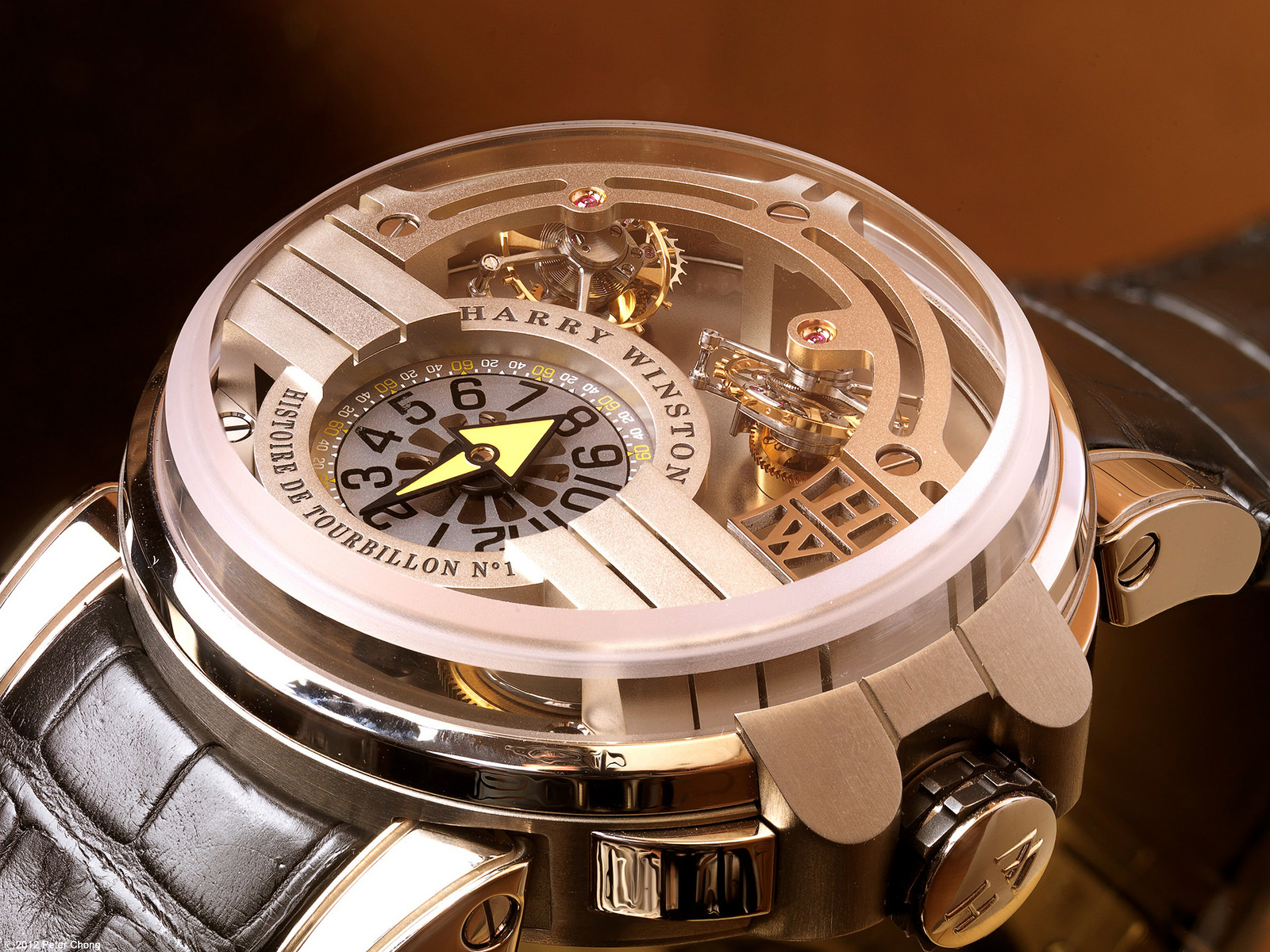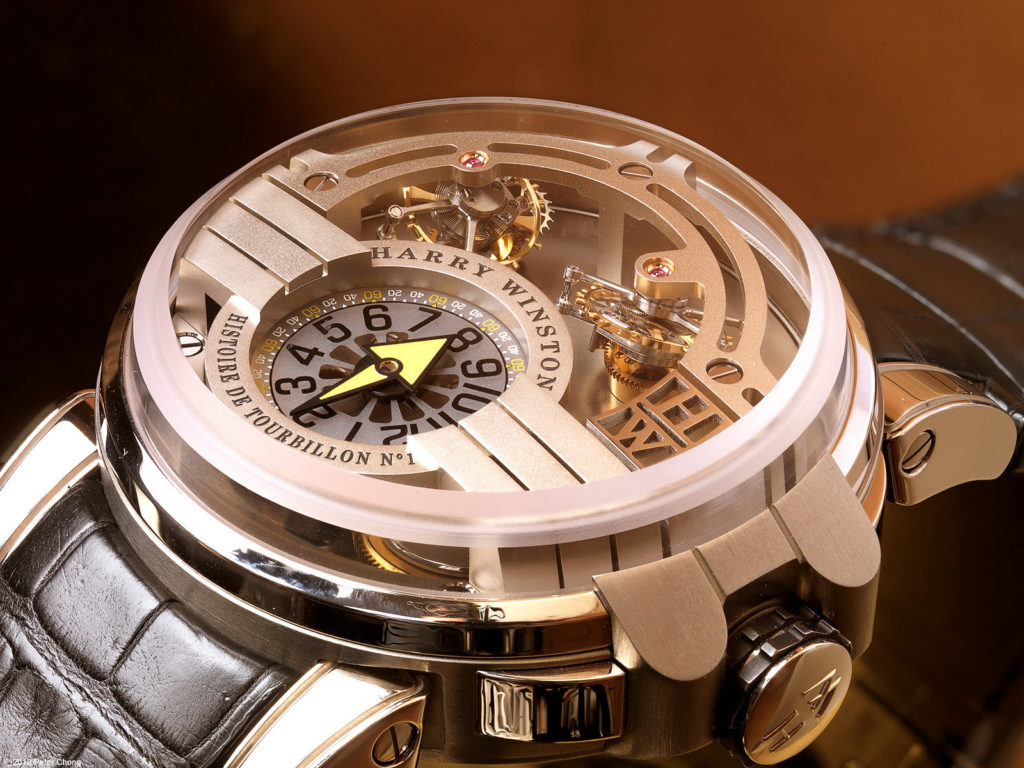 Classic watch brands such as Rolex, Patek Philippe, Breitling, and many more represent not only a beautiful item to wear or store away for safekeeping, but also valuable assets to use when pawning against  it.
Classic watches such as these hold their value thanks to their reputation, design, quality of workmanship, and exclusivity, while results at auction are a testament to their desirability and lasting appeal. Of course, each brand has its own unique identity and features, and there will be many factors within each of these that have an influence on your watch's pawn value in what is a volatile 2023 market .
Let's take a look at some of the best-known watch brands, to give you an idea of what luxury pawnbrokers are looking for.
If you like watches, then we wrote articles on the Top 10 most expensive Rolexes ever sold , Top 10 Most Expensive Watches ever sold, and Top 10 Brands of Fine Watches you Should Invest in 
So, what are the best watches to pawn in 2023?
1. Rolex – an obvious entry on our best watches to pawn in 2023 list
Rolex's iconic status means it is generally a safe bet, a top best watch to pawn or invest in 2023 and beyond, for achieving and maintaining an excellent value.
The Submariner, Daytona, and Rolex GMT are highly desirable models, or if you have a model that is no longer in production, for example, the 16800 Submariner, you will find that it fetches a higher value.
Association with celebrities is also a sure way to increase value. A rare Daytona model belonging to Paul Newman fetched $17.8 million (£13.8 million) in 2017, breaking all previous records for valuable watches.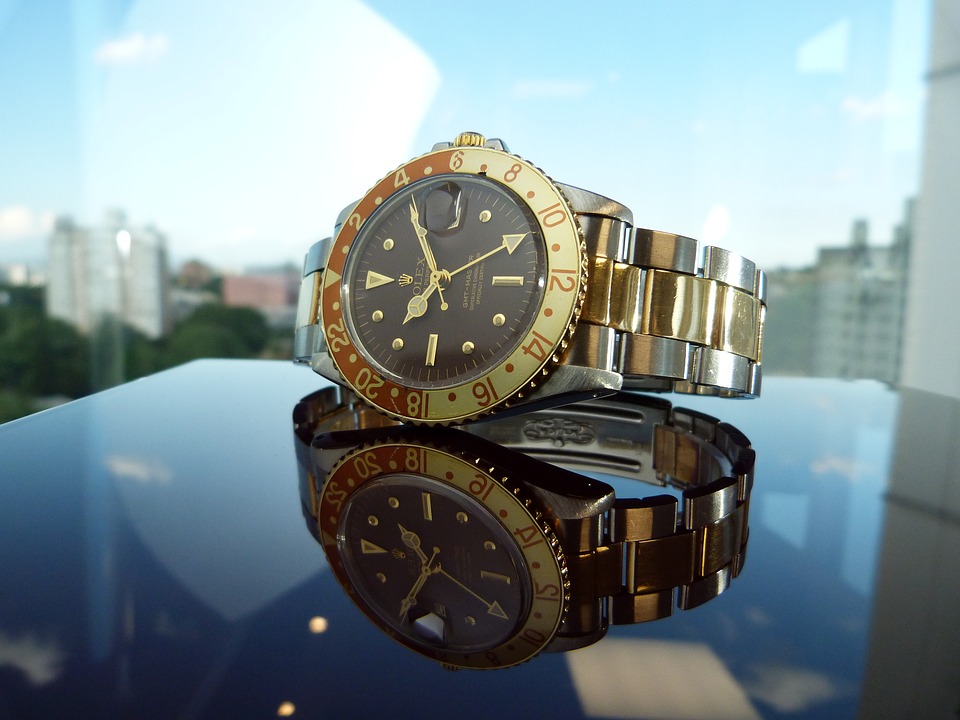 2. Audemars Piguet – stylish watch investment option
As mentioned, another worthy entry on our list of the Top 10 Best watches to pawn in 2023, this Swiss brand combines style with exquisite technology, resulting in a failsafe investment piece.
In 2015, an extremely rare 18-carat gold perpetual calendar watch made in 1957 fetched 545,000 USD (£425,000) at auction, almost doubling the expected sale price.
The Audemars Piguet brand is known for some of its very rare vintage chronograph pieces, of which only 286 were made between the 1930s and 1950s.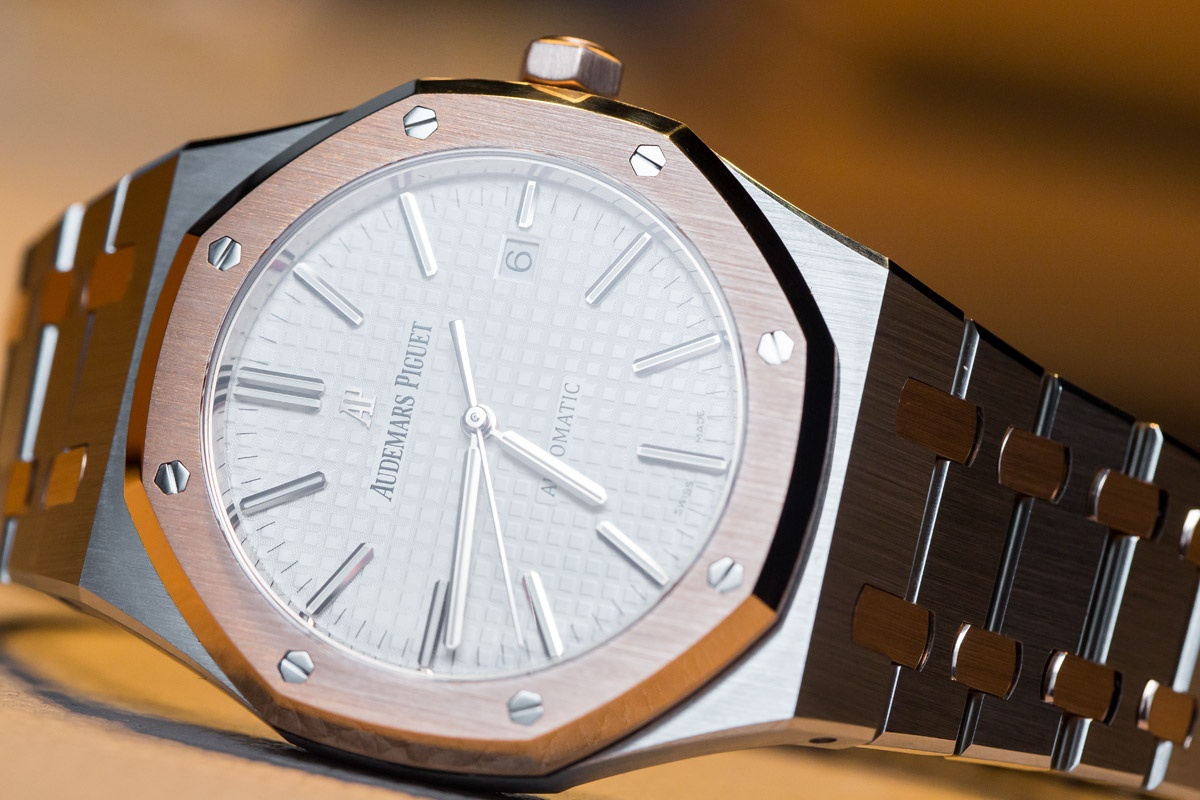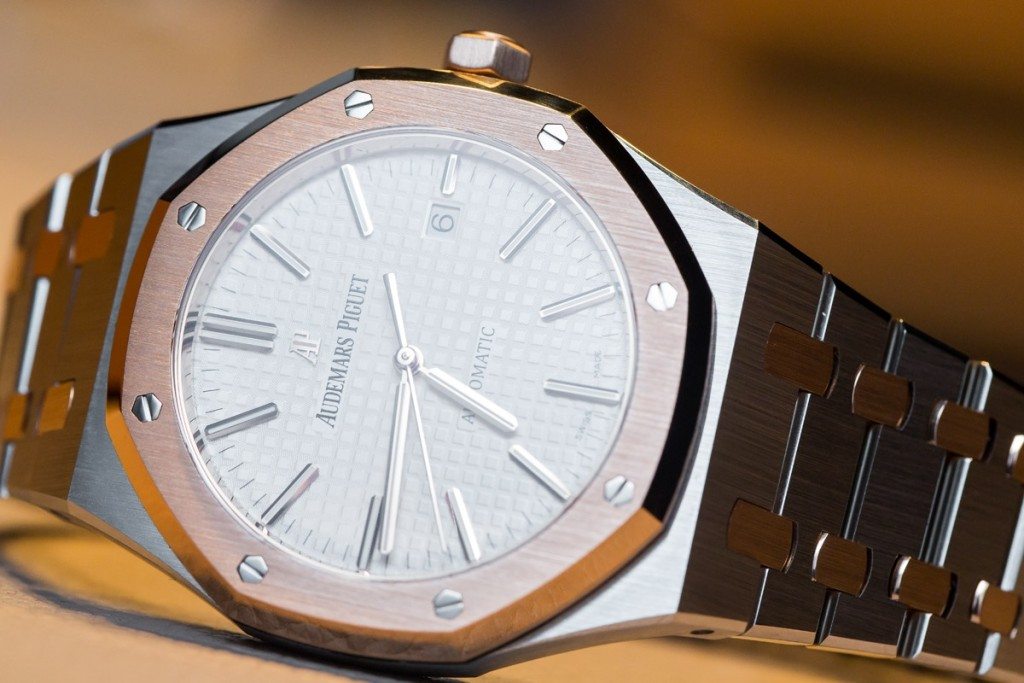 3. Patek Philippe – probably one of the top 2 best watches brand to loan against in 2023
Over its long and prestigious history, Patek Philippe produced some of the most innovative luxury watches ever made, and sits alongside brands like Rolex in being one of the best watches brands to pawn, sell or invest in as of 2023 and beyond.
The Sky Moon Tourbillon in pink gold was the brand's most expensive and complex watch ever produced when it launched in 2001; their rarity at auction makes these watches both highly desirable and valuable.
If you have one of these Patek Philippe stylish and very expensive watch pieces in your cupboard, it's well worth having it valued as an asset against a loan.
4. Breguet – a solid watch to release capital against
Breguet watches boast an impressive technological standard and unique touches, such as the "secret signature" which is engraved on the dial but only visible when looked at obliquely.
Even if your Breguet doesn't quite match the 102,500 Swiss francs (£80,000) a 1952 precursor to the Type XX fetched in 2018, you will be sure that the pawn value of your timepiece will benefit from the cachet this brand carries.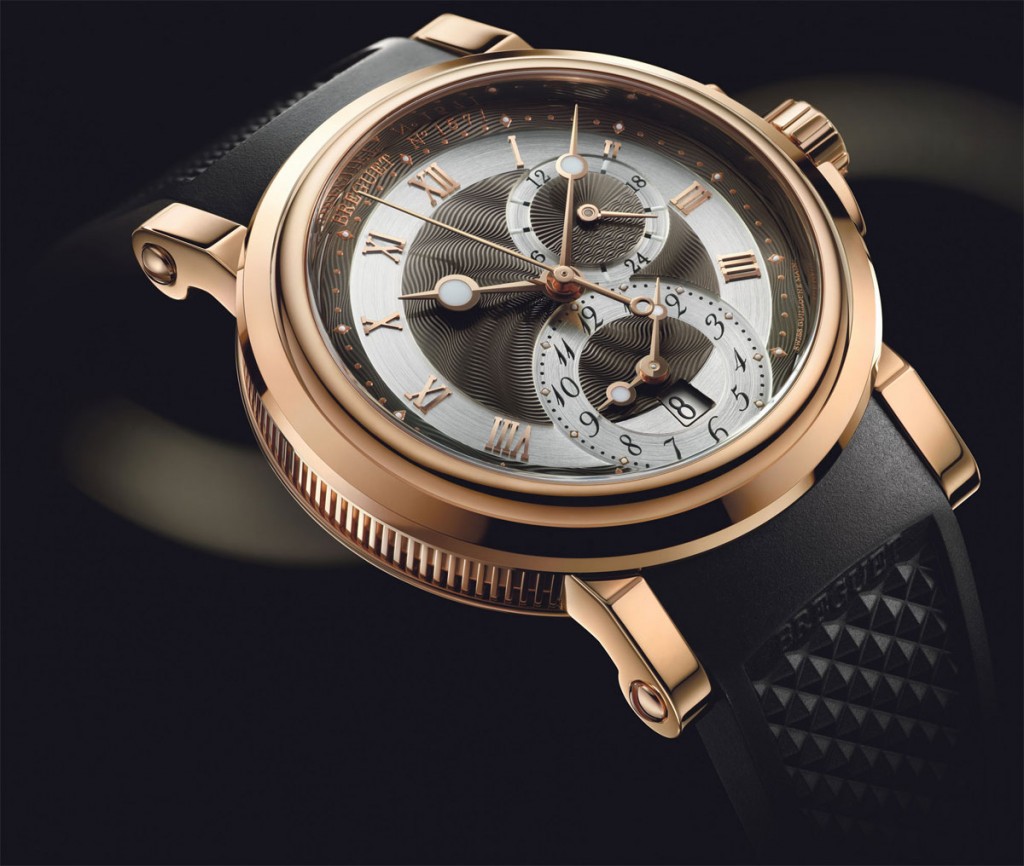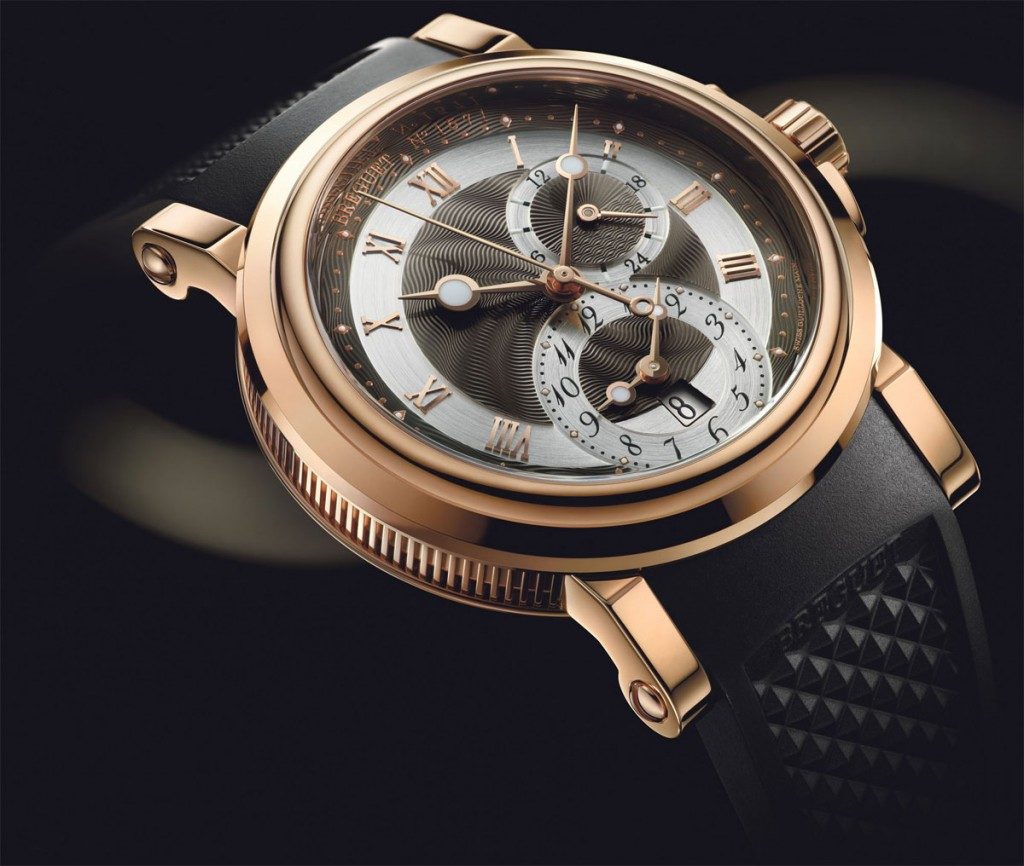 5. Breitling – another interesting pawning option in 2023
Known as the pilot's watch of choice, Breitling has close links to the aviation industry and bears many advanced technological features, which makes it another great entry on our list of best watches to pawn in 2023.
A Navitimer model went for 27,500 USD (£21,000) in December 2018, reflecting the brand's desirability and everlasting appeal.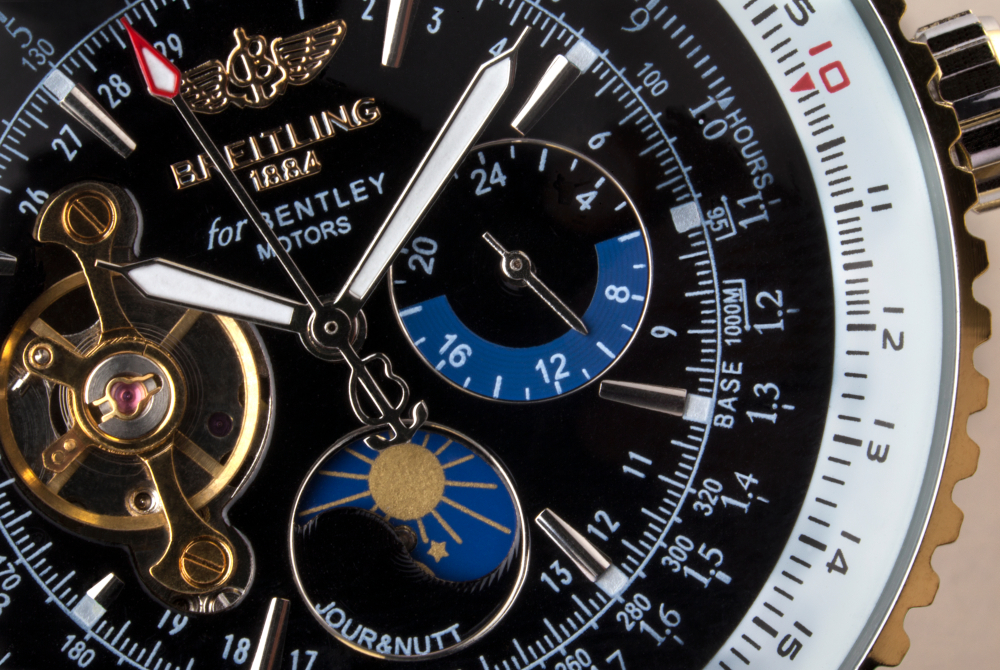 6. Cartier – the king of jewelers needs no introduction!
Considered one of the world's top luxury brands, if you are fortunate enough to own a Cartier watch you are in possession of a valuable asset that can be used as collateral for a high-value loan.
Vintage Cartier watches always do well at auction, as do more contemporary models – in 2018 the hammer went down at 21,250 Swiss francs (£16,800) on a Cartier Tank mono-pusher chronograph that was one of only 100 made ten years previously.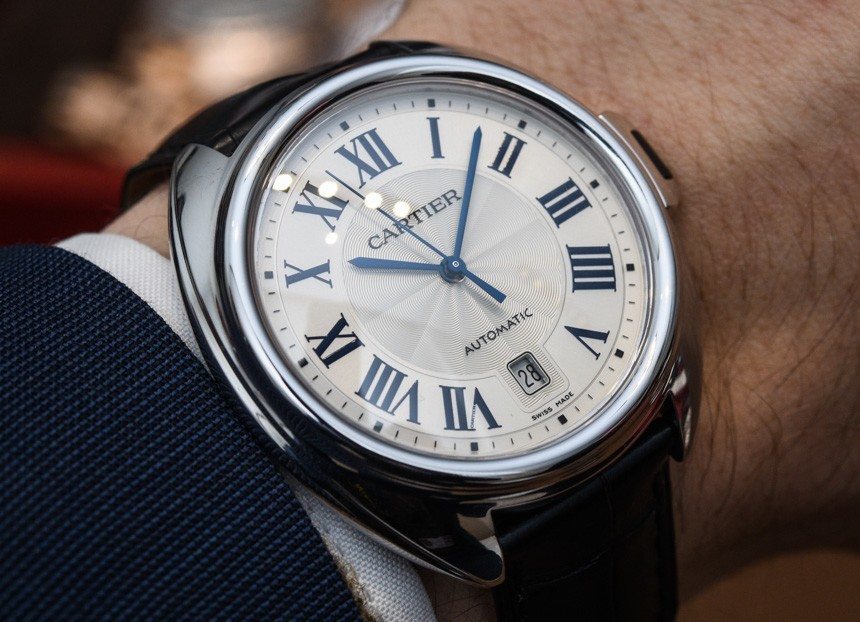 7. Chopard – some of the most exquisite timepieces to borrow against in 2023
Although well-established, this elegant brand is known for its contemporary but classic look, with some unique touches. The brand boasts some showstopping models, for example, the Imperiale Quartz 28 mm white gold ladies' wristwatch, which is set with pavé diamonds and fashioned from 18-carat white gold.
If you are the proud owner of this or any other Chopard model, you are sure to have in your possession a valuable and unique watch, guaranteed to be one of the best assets to release capital against, by pawning it.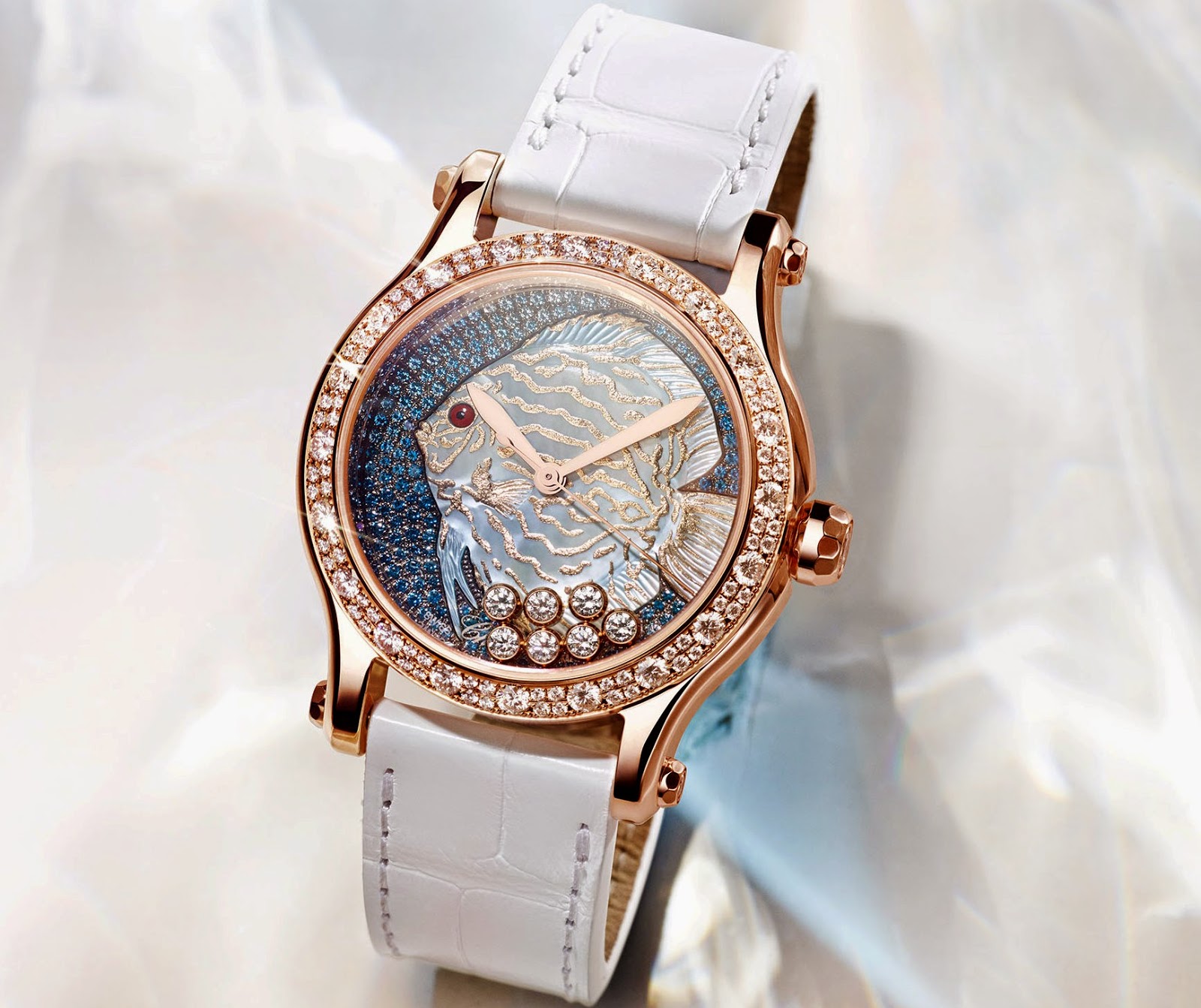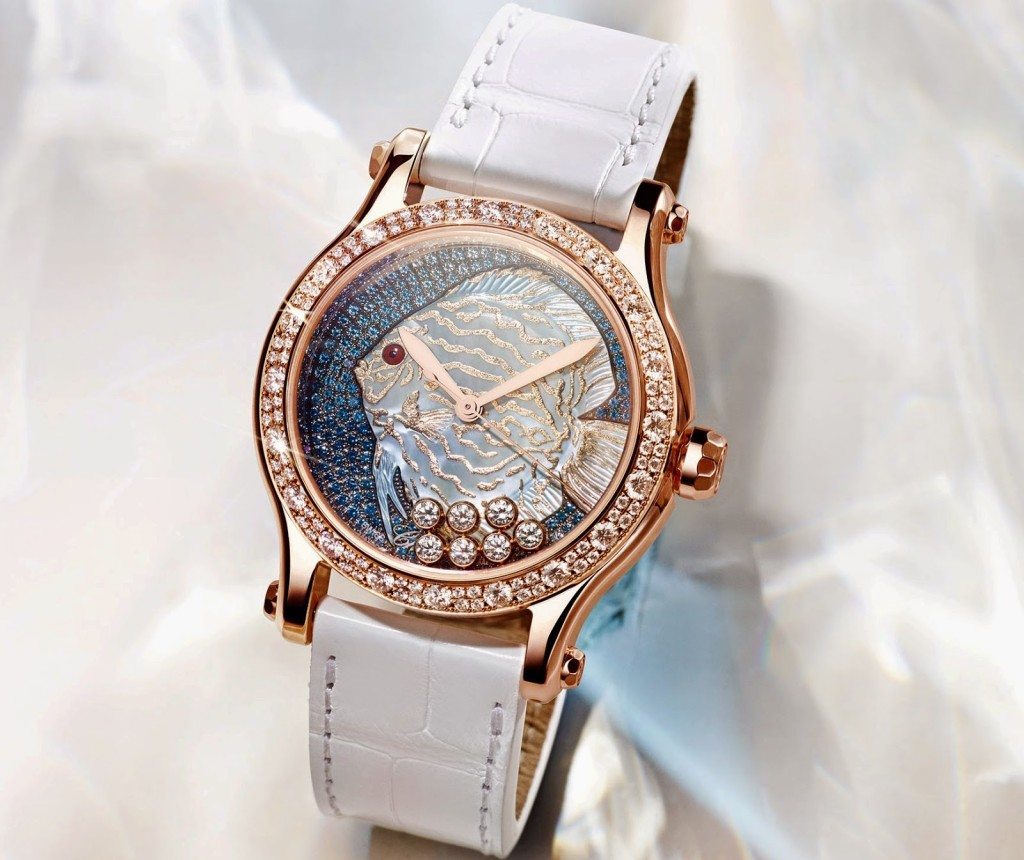 8. IWC – luxury watches that command good loan offers at the moment
Perhaps lesser known than some other high-profile brands, the IWC does not, however, disappoint with its collections of luxury watches, mainly associated with sport and adventure.
The Portugieser's clean dial and unusually large face are reminiscent of the 1930s and it is considered to be its iconic model. Because they were initially made only in small numbers and still today (at the time of this writing in 2022) conjure up a feeling of exclusivity, the Portugieser remains highly desirable and another of our best options to pawn against.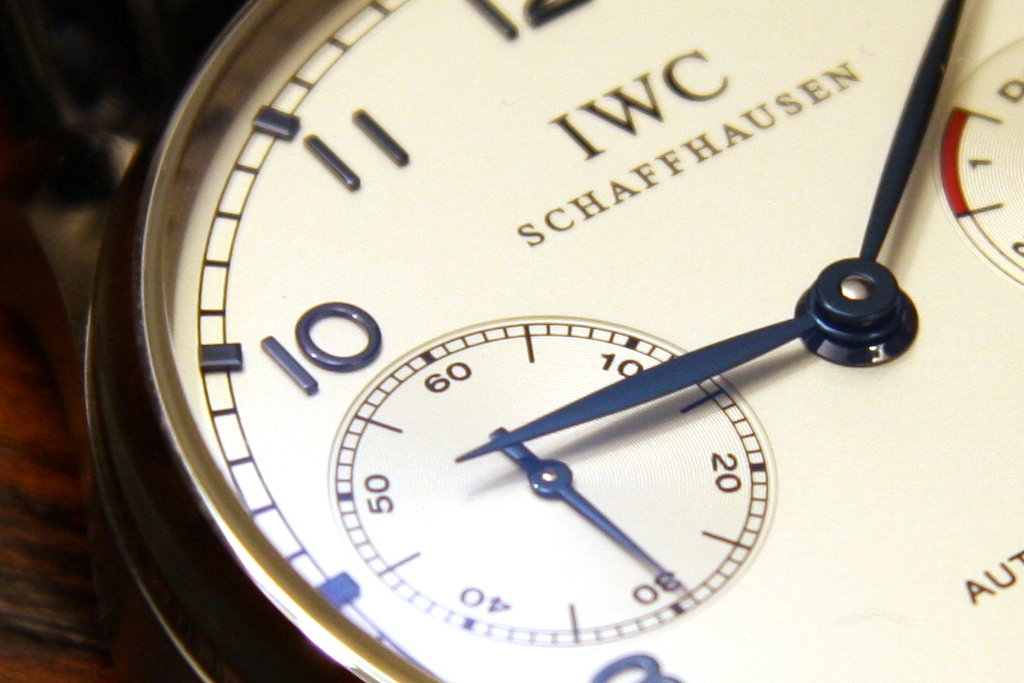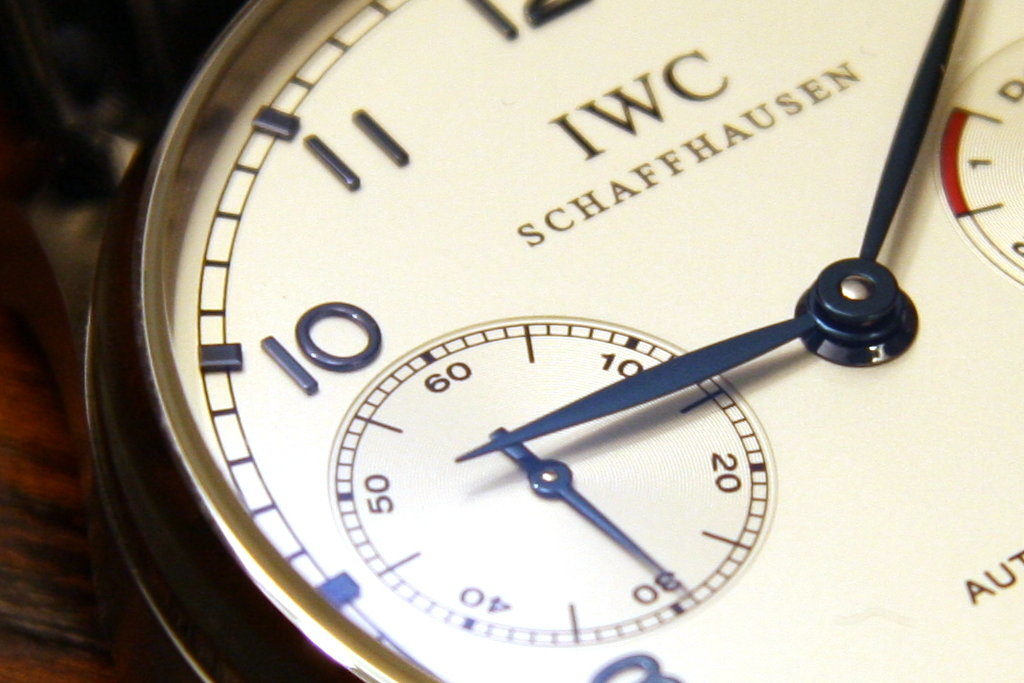 9. Jaeger-LeCoultre
Another fine Swiss brand, Jaeger-LeCoultre is renowned for some unusual and highly technical methods of embellishing their classic watches.
In "snow-setting", diamonds are painstakingly placed on the watch to create the look of shimmering snowflakes as they appear in nature. This attention to detail is reflected in the prices this brand fetches at auction: in 2011 a QP Staybrite sold for 70,000 euros (£62,500).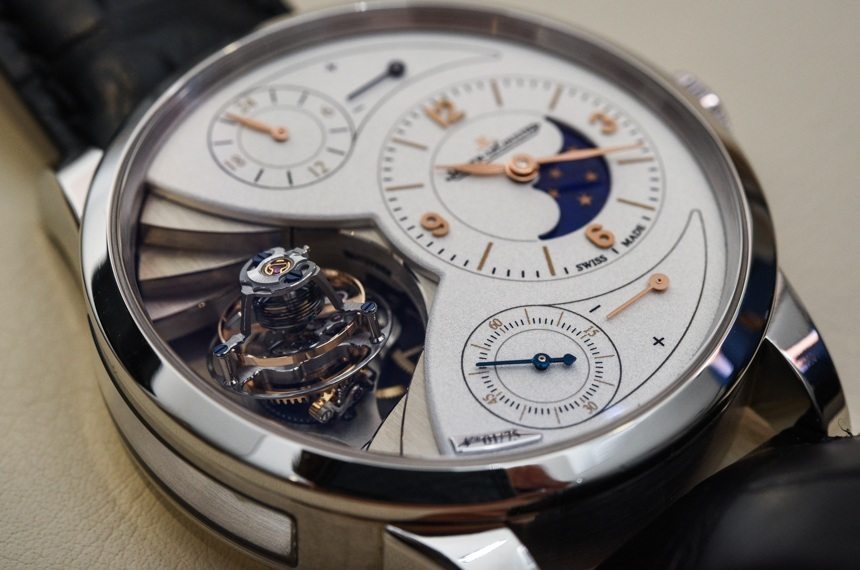 10. Panerai
This classic Italian watchmaker has long been associated with the military, divers, and all-round adventurers, while the limited watches editions that Panerai produces keep their value high, and scarcity is always one reason why this watch made it on our "best watches to pawn in 2023" list.
A Luminor Submersible 1950 Bronzo sold for 187,500 Hong Kong dollars (£18,614) in November 2018, its distinctive bronze case reminiscent of underwater adventure.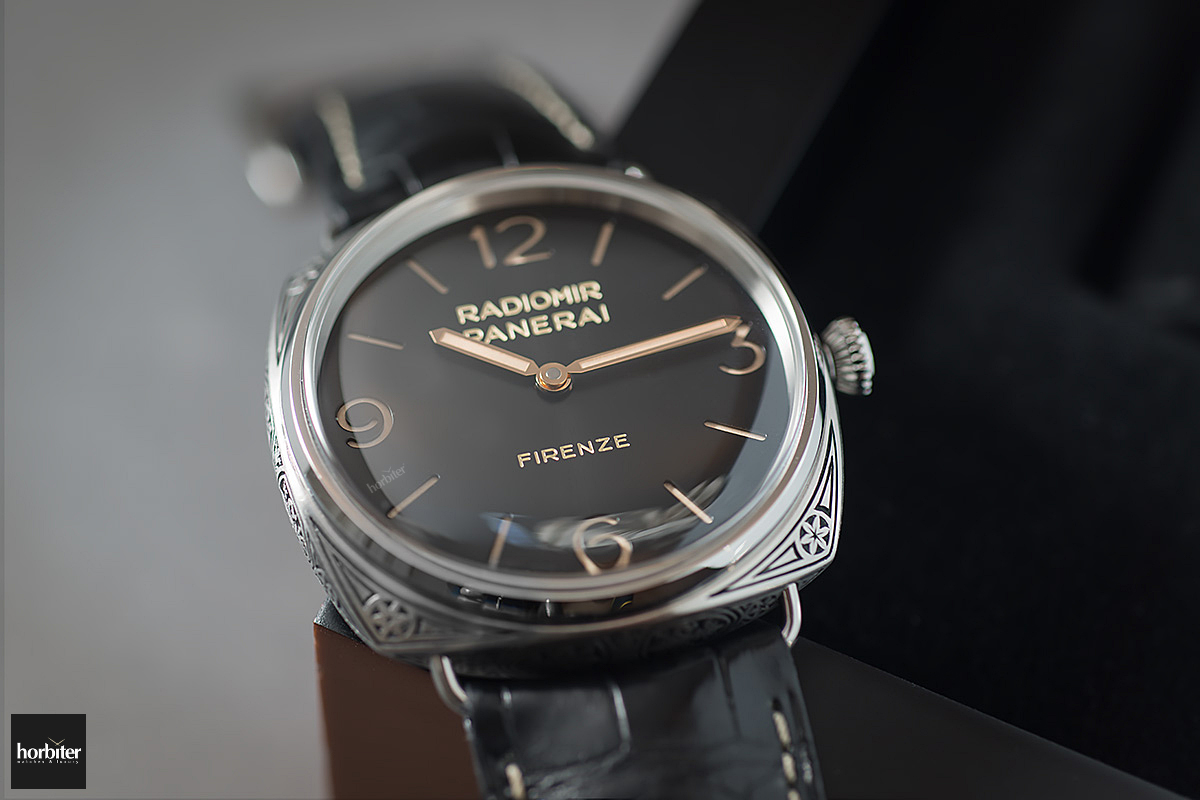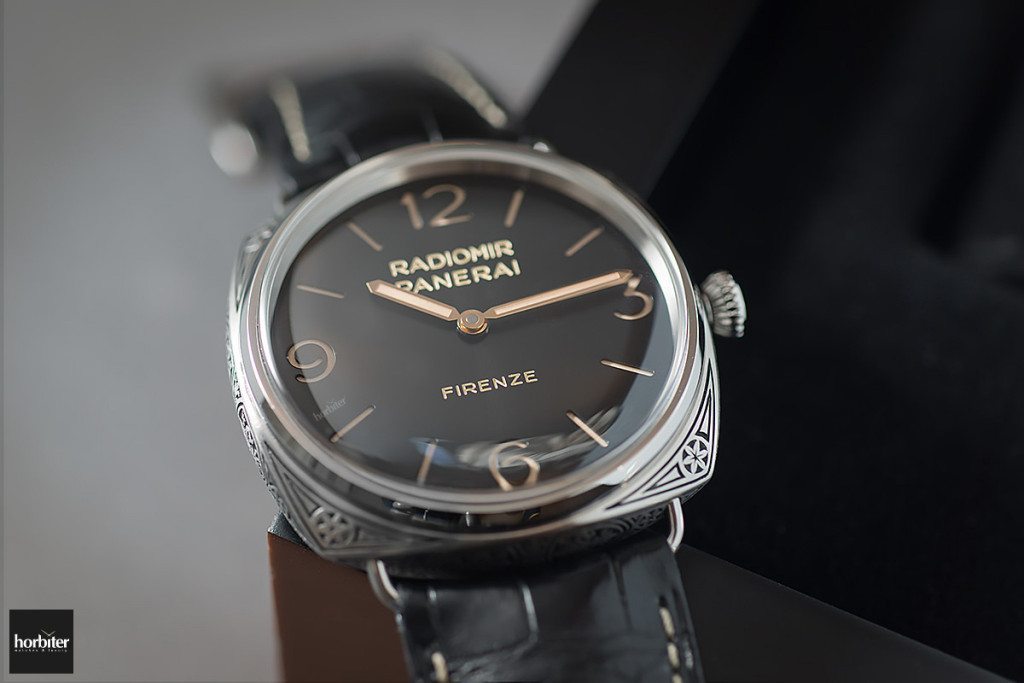 11. Richard Mille
Closely associated with iconic sporting events and stars, Richard Mille watches even use high-tech, ultra-durable material usually associated with aerospace in their designs, taking this brand to another level, while futuristic designs make them instantly recognizable.
Despite only being established in 1999, thanks to their uniqueness Richard Mille watches do sell well at auction and will offer you one of the best pawning options should you wish to make the most of your distinctive timepiece.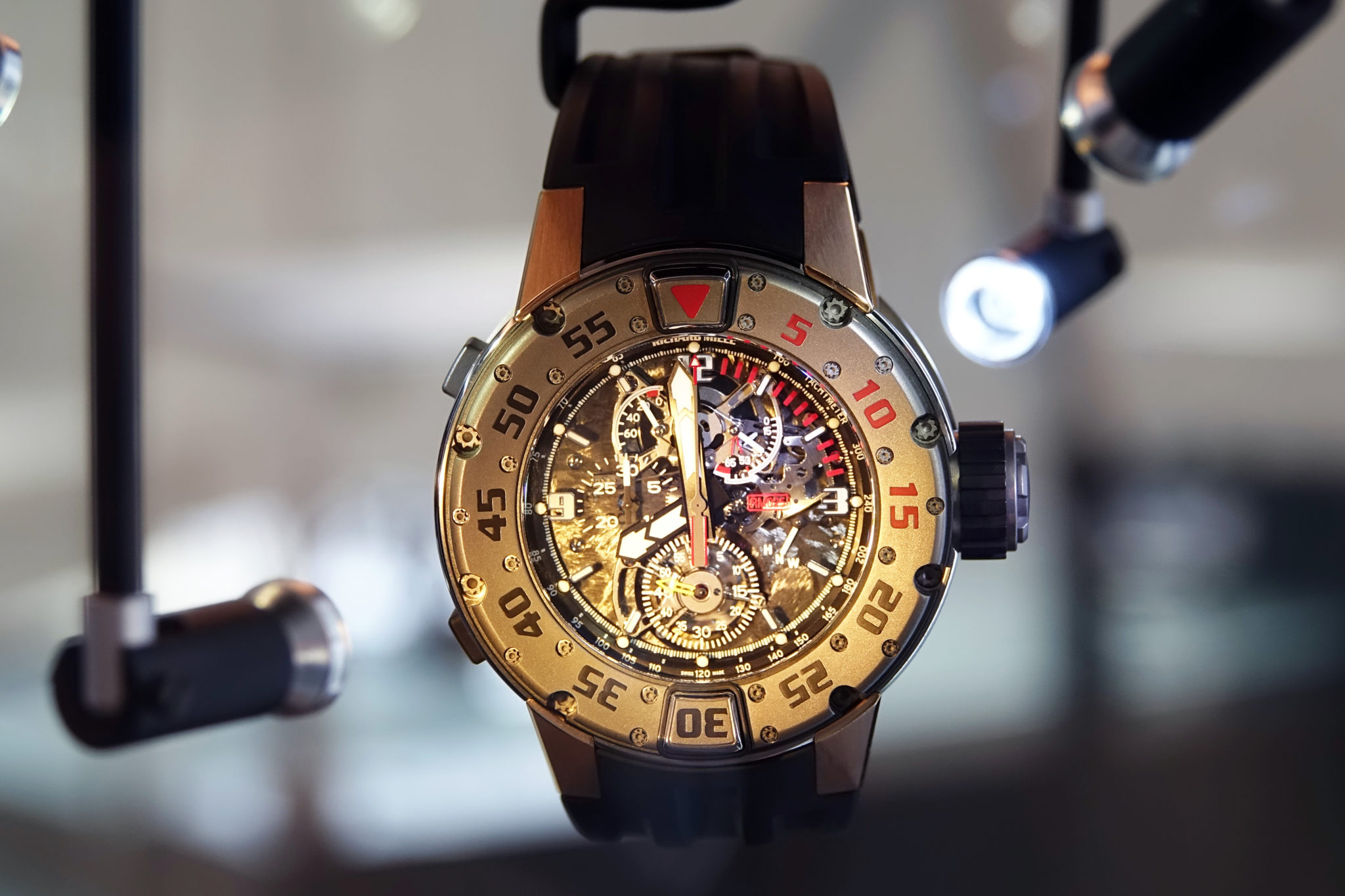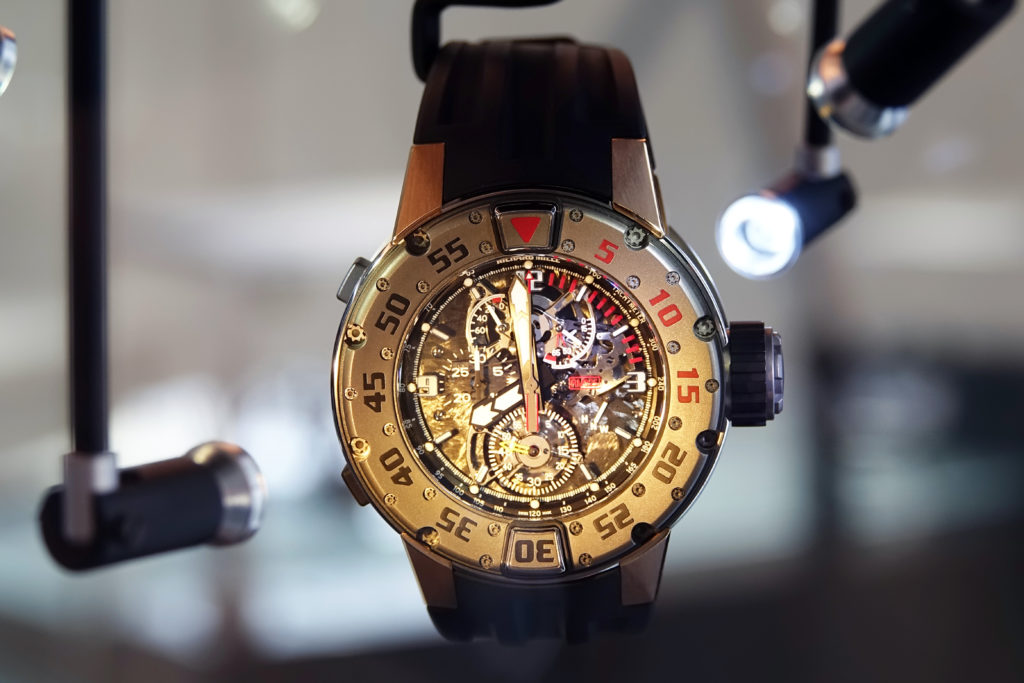 12. Urwerk
Taking design to a futuristic level, Urwerk watches are the epitome of the unexpected.
A brand created in 1997, these watches are constantly evolving with innovative and surprising new features – rotating complications to indicate the time and numerals projected through optical fibre.
Despite being a relatively new brand, Urwerk watches have excellent resale value for their quirky appeal. Rare early prototypes are particularly sought-after, for example, and UR-102 Nightwatch fetched $17,500 (£13,600) at auction in June 2017.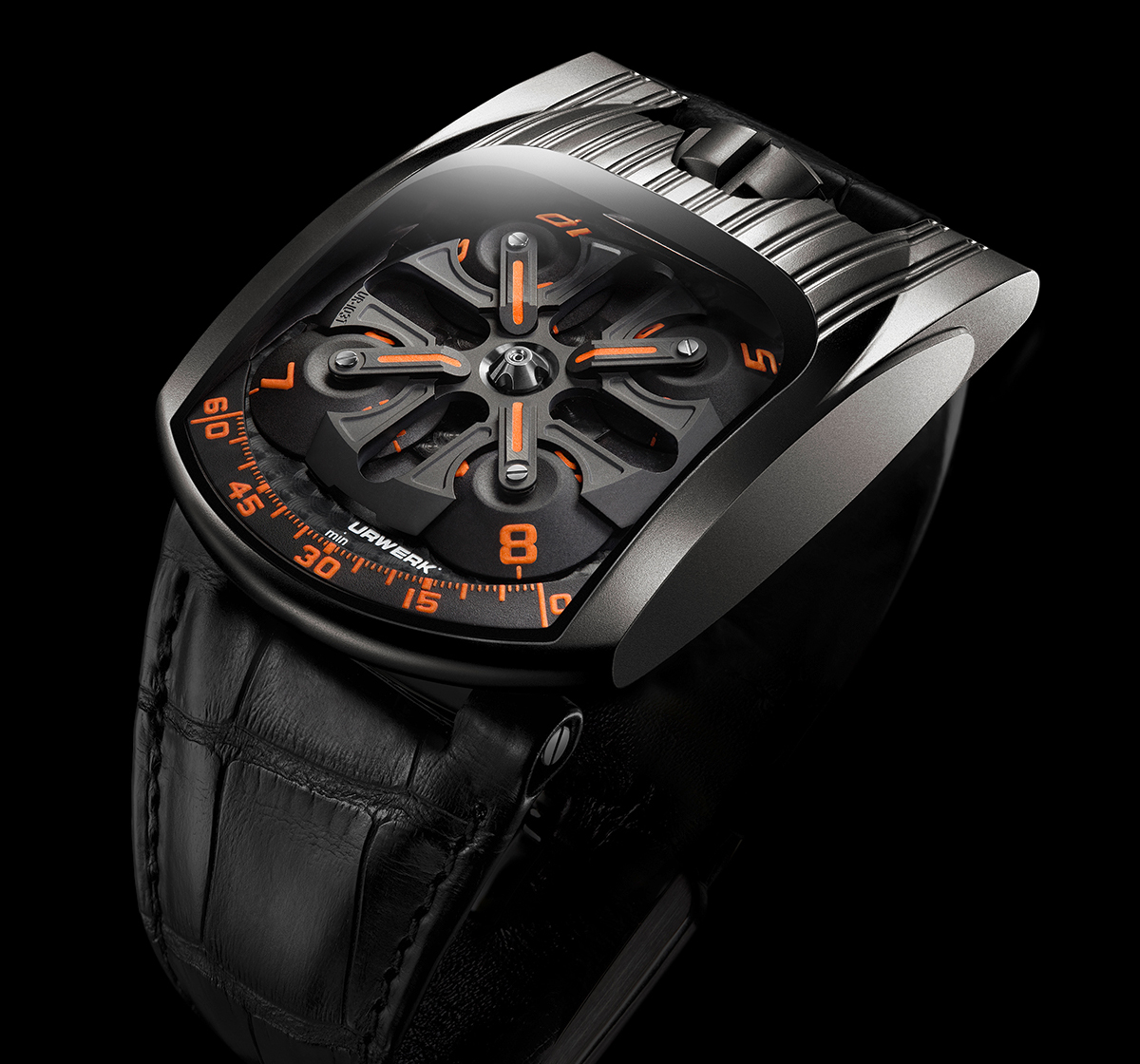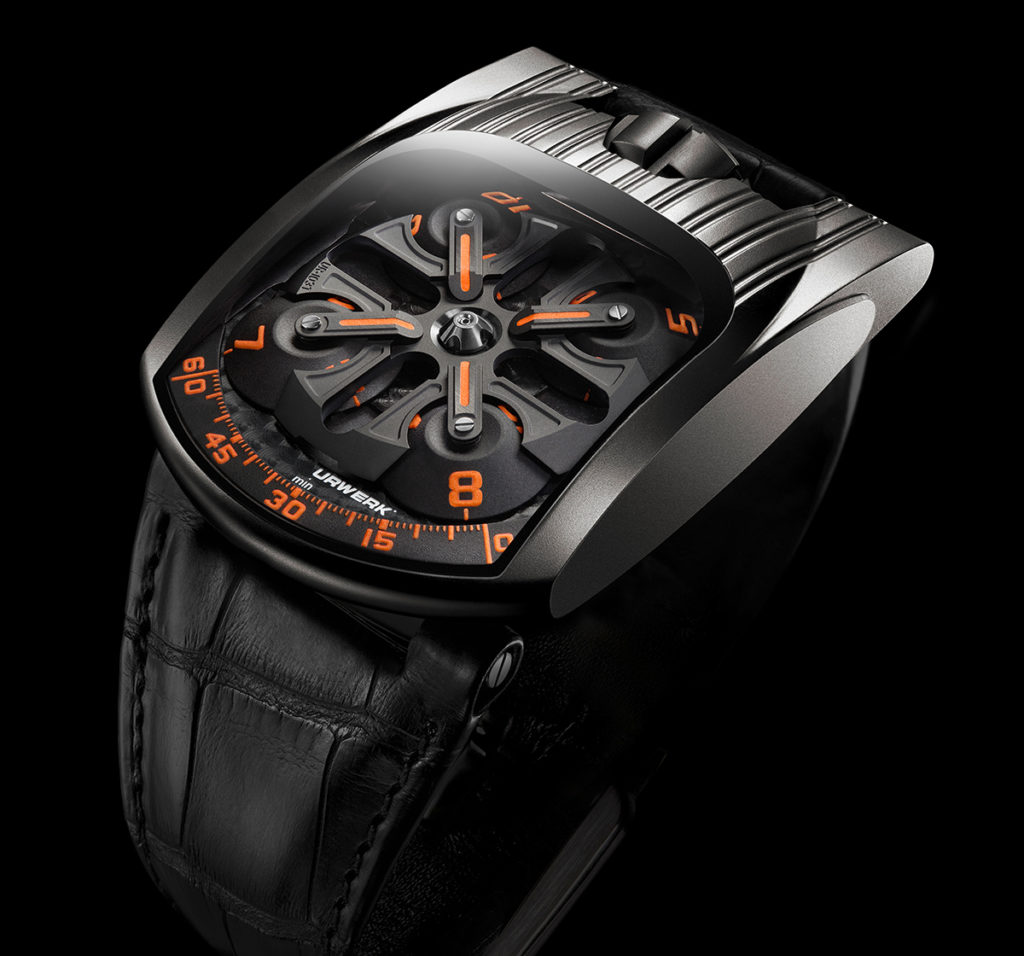 13. Vacheron Constantin
Vacheron Constantin has been making watches since 1755, and so this long-established brand is rightly considered one of the best classics to pawn, invest in or sell in 2023.
Any of their watches represent a sound investment and asset to trade against a loan, in particular the rarer examples such as the 260th-anniversary edition released in 2015, the Reference 57260. In 2005 a Reference 57260 owned by King Fouad I of Egypt fetched a stunning $2.77 million (£2.15 million), giving an indication of how highly this brand is regarded.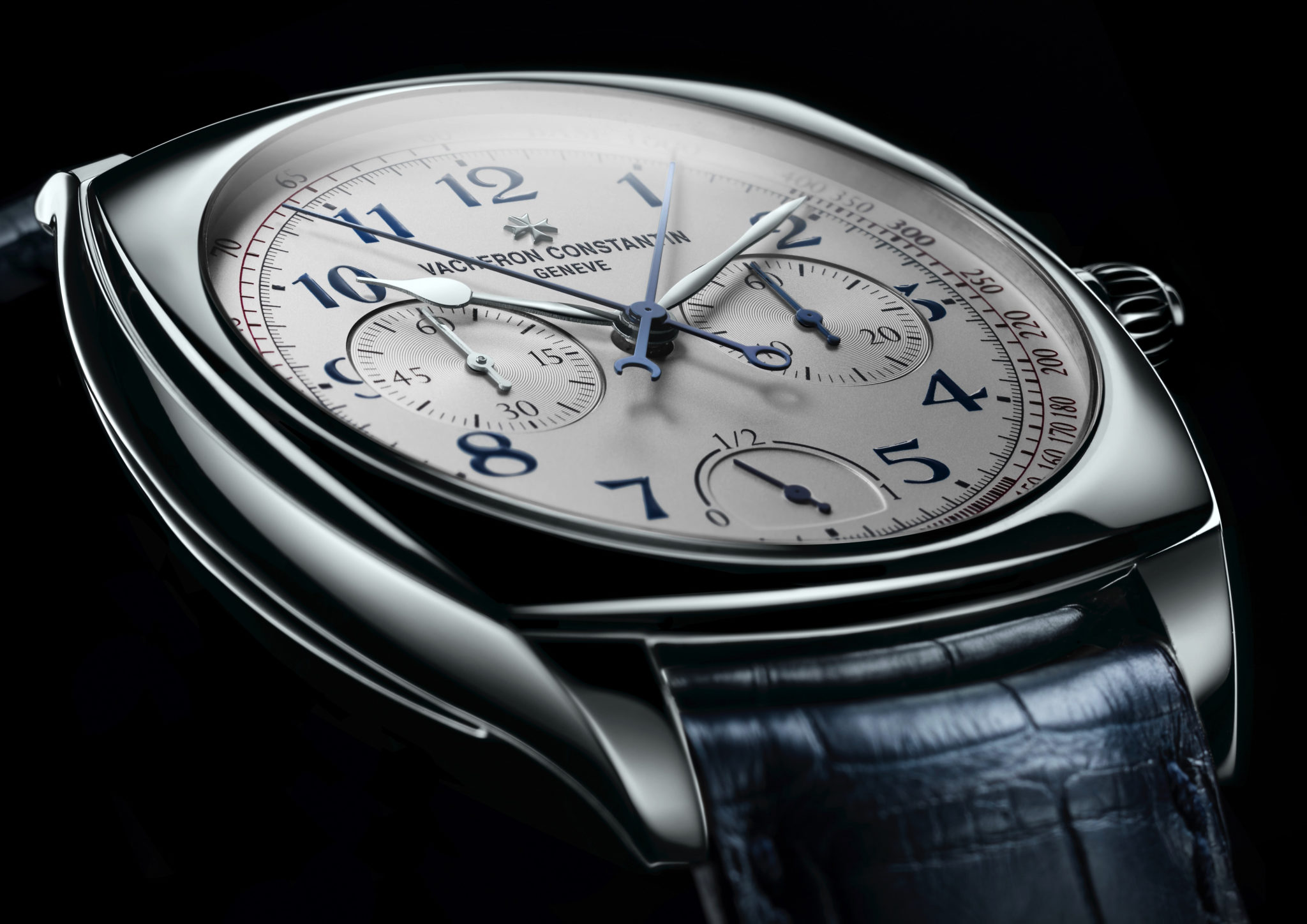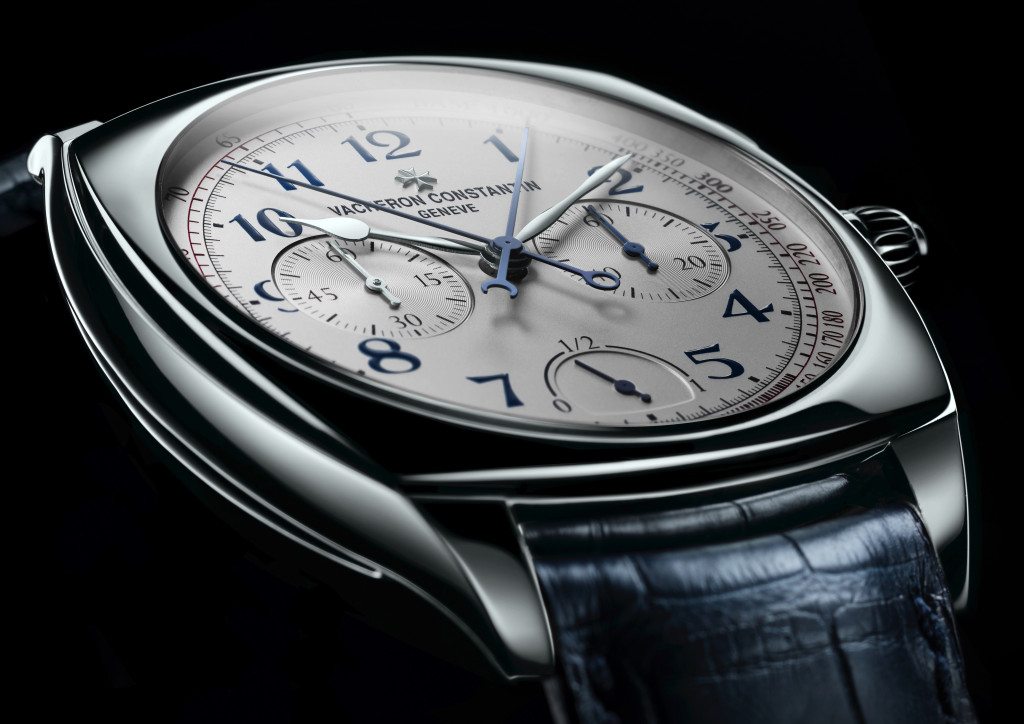 This German company is unique in that it was originally established in 1845, ceased trading in 1948 after the establishment of the German Democratic Republic, but was resurrected in 1990 following German unification.
Models are described as simpler looking than their Swiss counterparts, bearing a distinctively German appearance. A reliable investment, these fetch excellent prices at auction – in 2018 a "Homage to Walter Lange" model reached $852,525 (£660,000), one of the highest prices ever achieved for this brand.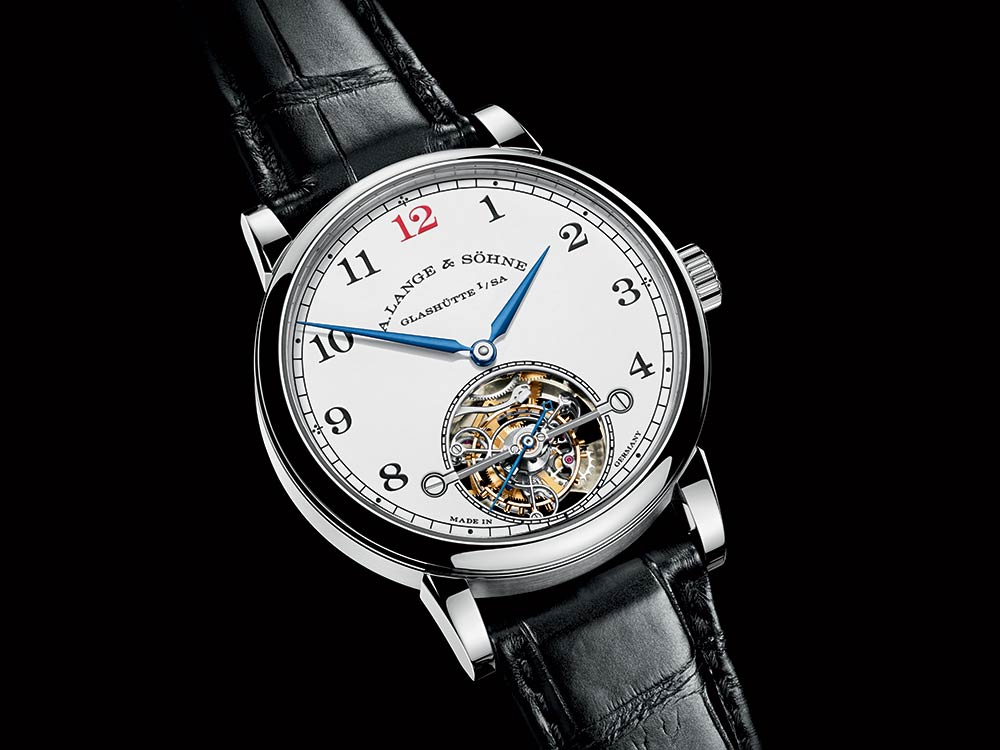 If you are seeking a cash loan against your classic watch, you will find the experts at New Bond Street Pawnbrokers the go-to specialists to assess its value by looking carefully at its condition, age, rarity, and provenance – so be sure to bring in any original documentation such as receipts, service history and certificate of authenticity.
With over 25 years of experience in pawning against the best classic watches and other luxury goods, you can be assured of a professional, specialized, and friendly service that takes your individual asset's unique features into account.
The Impact of the Ukraine War 
When Vladimir Putin launched his invasion into Ukrainian territory late in February of 2022, the world braced for a new disaster. The war has now proven to be a constant back and forth struggle between the two powers, and while the worst-case scenario has not yet reared its ugly head, the invasion still has negatively affected many industries.
The first industry that comes to mind affected by the Russo-Ukrainian war is likely the oil market, but, as of 2023, another that has suffered is the luxury watch market, specifically some of the best watches pawn potential. Not long after the invasion started, the Russians reportedly seized millions of dollars worth of luxury Audemars Piguet watches. 
This occurred after Switzerland parted from its traditional stance on neutrality to join other Western countries in imposing sanctions against Russia after the invasion of Ukraine. The government of Switzerland's luxury export ban has been causing uncertainties for some businesses, but they remain firm in their stance and the ban has been held thus far.
Russian agents justified the raid by claiming that Audemars Piguet watches, which stand firm on our list of the best watches to pawn in 2023, violated local customs rules when imported to Russia. Watches from Audemars Piguet can cost more than 921,000 USD, making the raid a good financial strategy.
After the invasion of Ukraine, Audemars Piguet ceased its operations in Russia.
How do pawnbrokers assess the value of the best watches they loan against?
There's no one single consideration that pawnbrokers refer to when deciding how much a pawned watch is worth. Pawnbrokers tend to take a wide variety of factors into account, specific to that time.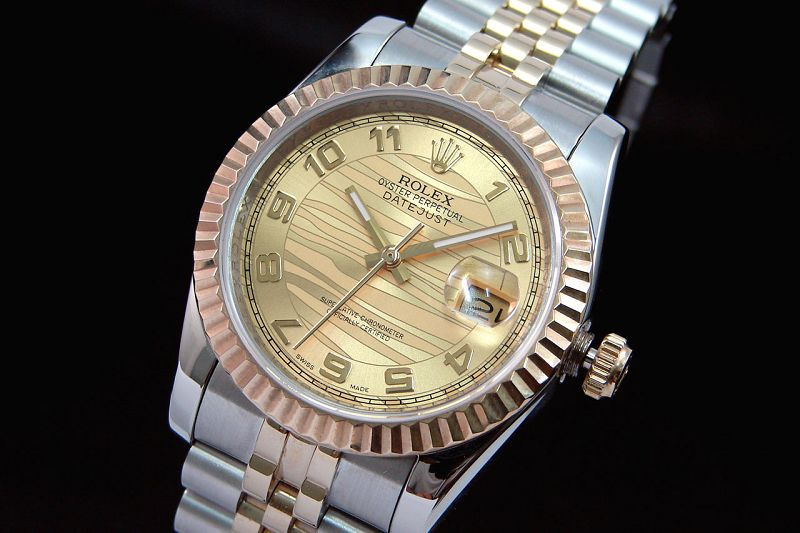 1. Market value
When you take a luxury watch to a pawnbroker, the first thing they'll consider is its market value both currently, in 2023 but also beyond.
Although around 85% of people reclaim their pawned possession after they've paid a pawn loan off, a pawnbroker needs to think about what happens if someone can't afford to pay the loan back. The pawnbroker will then have to sell the asset in order to recoup the money lost.
Assessing the watch's 2023 market value determines what timepieces could be sold for, if the pawn loan isn't paid back. A pawnbroker will use a number of factors to work out market value, including tapping into their own industry knowledge and expertise, as well as referring to current 2023 watch price lists and similar items for sale at auction.
In some cases, with the best watches to pawn, if the luxury watch is rare or very unique, the pawnbroker may need to draft in expertise from a specialist to evaluate its market worth as of 2023.
Bear in mind that the market value of your luxury watch won't equal the amount you'll be allowed to borrow from a pawnbroker. In most cases, a pawnbroker will only offer you around 60-70% of the actual value of your watch. Plus, there's also the interest on top of the loan to consider.
2. Demand and supply
How much a pawnbroker will let you borrow against your luxury watch will also be influenced by demand and supply factors.
If the market is already saturated with this brand or model of watch, its value amount will be lower than a watch that is highly sought-after and in short supply. Thus, this kind of watch would not make the best brand to pawn against.
Demand and supply trends can change over time, so if you pawned the same watch a few years ago, bear in mind that its value may fluctuate if market variables have since changed.
3. Watch model
Pawn values will also be decided according to the specific brand and model of the watch.
More exclusive models will command higher values, especially those that are considered investment pieces or from limited edition stock. Brands such as Rolex are always in great demand from collectors, for example, and this makes it some of the best watches to pawn as of 2023.
4. Condition
Before deciding the loan value against your luxury watch, a pawnbroker will scrutinize it thoroughly to check its condition. Precision is vital in many luxury watches and any malfunction with the timekeeping or its components could impact its future saleability, therefore lowering the loan value.
In some cases, if the watch is highly sought-after, minor imperfections may not impact the loan value too much, especially if these can be repaired. Watches that have been cared for and stored properly will often command higher values than those that haven't.
Pawnbrokers will also assess the watch's authenticity before agreeing on a pawn arrangement, so relevant documentation may be required. If the watch is deemed to be fake, don't expect a decent pawnbroker to do business with you.
5. Your personal situation
It's not just the attributes of the watch that a pawnbroker will consider when deciding upon a value figure for your loan. They will also weigh up the likelihood of whether you will pay the loan off and redeem the watch, or whether they'll end up having to sell it.
Pawnbrokers earn their living from the interest of the loan. They want to see customers pay the loan off and claim back their watches, rather than having to try and sell them themselves.
How to increase the value of your fine watch collection
Your luxury watch is much more than just a way to keep track of time. If it's properly cared for and given the right attention, it could prove to be a profitable investment, whether by selling or pawning it . While it can't be guaranteed that your watch will maintain or grow in value, by following the tips below you'll ensure that you maximise the value of your luxury watch when the time comes to sell.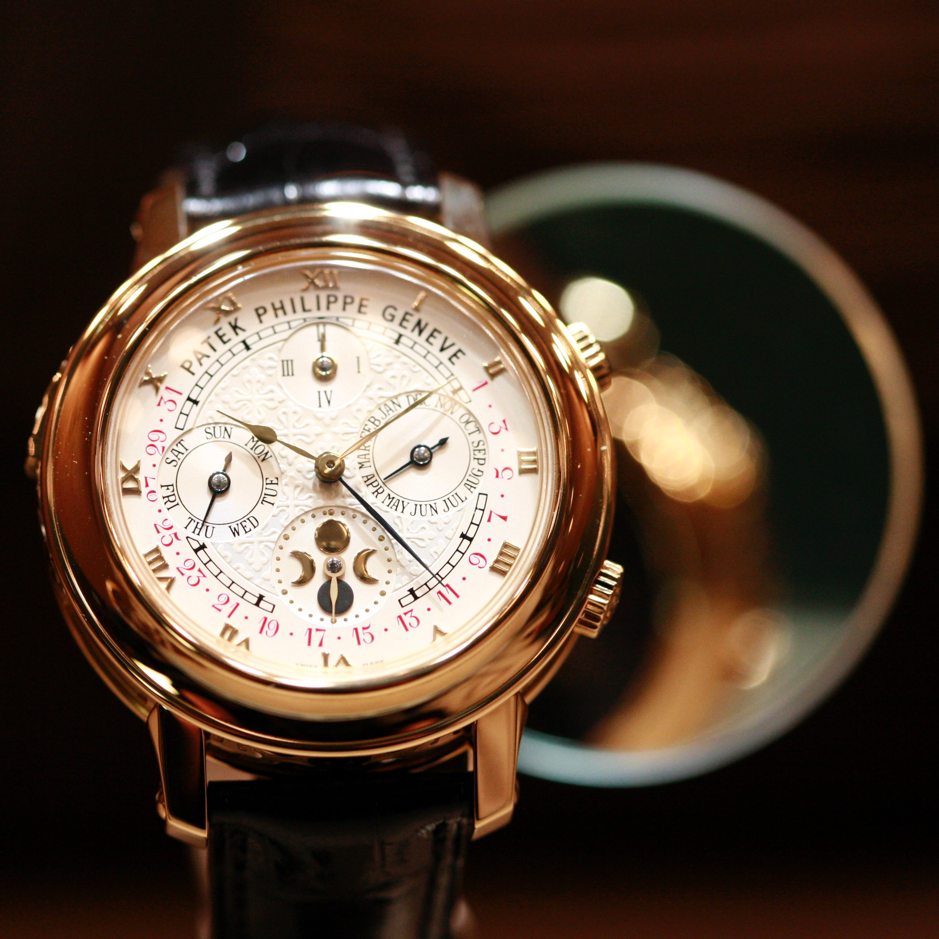 1. Keep your watch in top condition
You should aim to keep your watch in mint condition to ensure it holds its maximum value. Any imperfections, no matter how small, will reduce your watch's value when you choose to sell.
Different brands and models of watches can withstand varying degrees of treatment. Several brands produce ranges of watches that are carefully constructed to offer extraordinary durability. The Rafael Nadal range, by Richard Milles, makes use of an Incabloc system that enables the jewel bearings to withstand shock impact through intricately designed sets of springs. Theoretically, this means you could wear your watch for even the most demanding physical activities.
However, to keep your watch in top condition, it's a good idea to take your watch off for activities where it could be damaged and keep it in a safe and secure place when it's not being worn. Use your common sense to avoid wearing your watch in situations where it could get wet. Contrary to what you might think, it's also advisable to avoid polishing your luxury timepiece.
2. Never polish your watch
A common mistake that inexperienced owners make is to polish their watch. They think that polishing is a way to maintain the shine of their watch and protect it from everyday contact with sleeves, fingers, and the effects of humidity.
However, the effects of polishing can do more harm to your timepiece than good. Correctly cleaning a watch requires an ultrasonic bath and thorough degreasing on a material that cannot cause any scratches.
By polishing a luxury timepiece without carrying out the proper precautions, you can cause microscopic damage and scratches.
3. Sell your watch within 5 years
It's very hard to predict the trends in value for different watches in the long-term. Some models are particularly sought after at auction, such as the Nautilus 2499.
While it may have been easy for experts to predict the groundbreaking Nautilus as a watch that would hold its value, that can't be said of the Paul Newman Daytona. The Paul Newman was an unexpected success and is now always in demand when up for auction.
While it's difficult to predict the value of a watch over a long period, it's easier in the short term.
Sought after models will always maintain a reasonable resale value for their first five years, especially if you are smart in selecting the right model when your first make your purchase. Special editions of popular models, like the Spectre limited edition of the Omega Seamaster, offer the best opportunity for profit on investment in a luxury timepiece.
4. Make sure you keep all documentation
It can be a dangerous belief that supporting documents prove a watch's authenticity. If a fake watch is constructed to a convincing standard, then it's safe to say that the convincing paperwork could also be fake. However, luxury timepieces that are sold without supporting documentation always sell for a lower price than those that are sold with it.
So our watch expert watch pawnbrokers team it's a good idea to ensure your registration card and all supporting paperwork is kept safe and in great condition.
5. Make sure your watch is regularly serviced
Regular maintenance is vital to ensure a watch holds its value. Luxury timepieces are designed and built by specialists with expertise in what they do. The same specialist knowledge is required to keep your watch in top condition, so keep your watch serviced regularly.
The recommended interval between services varies by manufacturer, with most brands suggesting a full service every 3 to 5 years. However, to maximise your watch's value you should have it serviced every two years. If you own a submersible luxury watch, it should be serviced every year to ensure that it maintains its water resistance.
Think of your luxury timepiece as a miniature engine that powers tiny instruments in constant motion. To let the engine of your expensive luxury car go without service for 2 years is unthinkable, so why is it any different for your expensive luxury watch?
A service entails the moving elements of your watch being delicately taken apart and cleaned. All of the seals and any parts that show signs of wear are replaced before it is oiled and reassembled. Your watch is tested and regulated to ensure that it is in top condition and performing as well as it did when it was brand new.
Having your watch regularly serviced and revalued also offers insight into whether your model has appreciated in market value and if it's a good time to sell.
To quickly sum up the 5 best watch brands you can loan against in 2023, you can also watch our short video below:
How can a pawnbroker know what to expect when loaning against some of the best watches available to pawn?
If the customer is a repeat one, who has pawned the watch before, there's a good chance they'll repay the loan and reclaim their watch again. In fact, 80% of people who use a pawnbroker do so at least twice per year, typically using the same pawnbroker.
The pawnbroker will also assess whether the customer actually wants to retrieve the watch, basing the loan value on how important or sentimental the watch is to the person. If it is a family heirloom, the customer is more likely to want it back after the loan period compared to someone who's pawning a watch given to them by an ex-partner, for instance.
In order to ensure you get the best deal when negotiating a pawn contract for your luxury watch, it's always a good idea to choose a reputable and professional pawnbroker in London, such as New Bond Street Pawnbrokers.
Some of the other watch brands we loan against include: Bulgari, Harry Winston, Hublot, Omega, Piaget, Roger Dubuis, Tiffany, Ulysse Nardin, Van Cleef & Arpels, to name just a few.
New Bond Street Pawnbrokers are specialists in assessing your classic watch and will be able to offer a cash loan against its value. The team is experts in many brands and can advise on the factors that will determine an individual piece's value and current market trends.
This post is also available in:

Français (French)

Deutsch (German)

Italiano (Italian)

Português (Portuguese (Portugal))

Español (Spanish)

Български (Bulgarian)

简体中文 (Chinese (Simplified))

繁體中文 (Chinese (Traditional))

hrvatski (Croatian)

Čeština (Czech)

Dansk (Danish)

Nederlands (Dutch)

हिन्दी (Hindi)

Magyar (Hungarian)

Latviešu (Latvian)

polski (Polish)

Português (Portuguese (Brazil))

Română (Romanian)

Русский (Russian)

Slovenčina (Slovak)

Slovenščina (Slovenian)

Svenska (Swedish)

Türkçe (Turkish)

Українська (Ukrainian)

Albanian

Հայերեն (Armenian)

Eesti (Estonian)

Suomi (Finnish)

Ελληνικά (Greek)

Íslenska (Icelandic)

Indonesia (Indonesian)

日本語 (Japanese)

한국어 (Korean)

Lietuvių (Lithuanian)

Norsk bokmål (Norwegian Bokmål)

српски (Serbian)

Tamil
---
---

---
Authorised and Regulated by the Financial Conduct Authority