How to invest in Diamonds – what you should know in 2019
April 19, 2019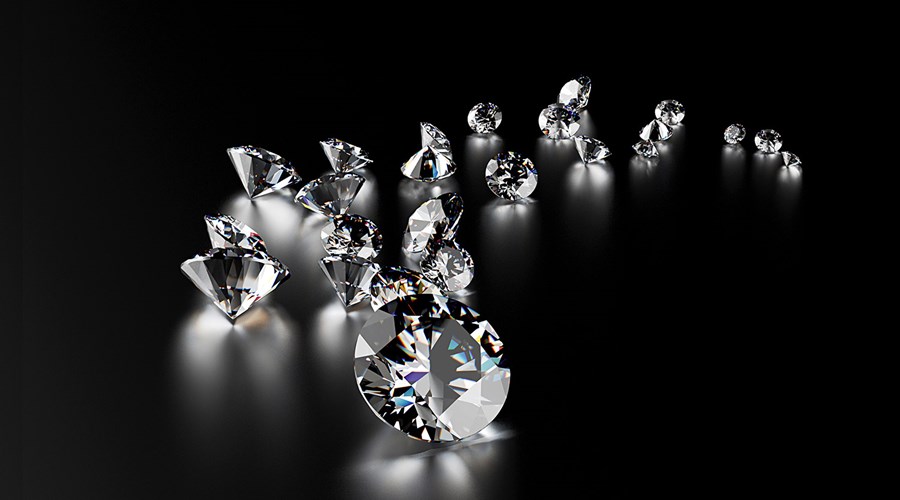 Deciding where to invest your money is one of the most important financial decisions you can make. With the current financial climate, investing in stocks can feel uncertain and investing in goods, particularly luxury goods, can be a great alternative. Diamonds have always been a high-value item and are always in demand. Therefore, investing in diamonds could be the right option for you.
At New Bond Street Pawnbrokers we know the value of a good investment and specialise in fine jewellery. Here we look at just how you can invest in diamonds.
Do diamonds make for a good investment?
Diamonds, much like fine jewellery, often gain value with time. By selecting the correct diamonds a savvy investor can make an impressive return on investment when purchasing diamonds. These items can be held onto for years, maybe even generations, so that when they are sold they achieve far more than the original value paid.
How to find the right diamonds to invest in
Expert jewellers train for years to tell the difference between a quality, high-value diamond and lesser stones. Deciphering which diamonds are 'investment-grade' can be a challenge but it is more than possible to make a wise investment. Plus, diamonds don't lose value when they are used, you can wear your diamonds once you have bought them and while you wait for the right moment to sell.
If you are looking for the right diamonds to invest, you will need to find a specialist to help. A specialist can help you find the right diamond with the right cut, clarity and current market value for you.
It's worth considering different coloured diamonds as well, over the past ten years the value of blue diamonds has risen by well over 200% while more traditional white diamonds have increased in value by just 3%. It might be worth taking a punt on a less traditional option to make the most out of your investment in the long run.
A diamond and investment specialist will be able to guide you on the quality of diamonds but doing your research on market trends and considering how long you want to be invested in a diamond for, can help guide your decision making.
For example, diamonds which have recently achieved incredible sales have included the Pink Legacy diamond which sold last year for $50 million. Pink diamonds haven't always been expected to achieve such a high return on investment, but this beautiful example of a ten carat pink diamond has broken world records for price per carat of a pink diamond and proves that if you find the right diamond, no matter its colour, you can make an impressive amount of capital.
Perhaps even more spectacular is Sotheby's recent discovery of a flawless 102.34-carat white diamond. As a D grade diamond, it has no internal or external blemishes and is the purest form of diamond available.
The five C's
For those taking their first steps into investing in diamonds, remember the five C's to help guide you in making the right investment with the most potential for future growth.
Carat – the size of the diamond, this can have a huge impact on the value of the diamond and must be accurate.
Cut – mainly a point of taste, the cut of the diamond shouldn't hamper its value too much but for short term investing it is worth considering current trends on the market.
Colour – as discussed above, although white diamonds are more traditional, coloured diamonds can have sudden growth in value so are worth considering.
Clarity – this point is less important for coloured stones but refers to how pure the stone is.
Certificate – this is perhaps the most crucial of the 'C's' for investing as a certificate is essential for getting the best price when selling the diamond on.
Successful diamond investments
Diamonds have seen a huge return on investment in recent years. Some of the most successful pieces have gained investors millions of pounds.
For example in 2013 the Winston Legacy Diamond sold for 23.6 million euros. In April 2017 the Pink Star Diamond sold for a colossal £57.3 million.
Although you might not be looking to make a record-breaking sum with your own investment, there is certainly plenty of profit to be made with a diamond investment. Plus diamonds can always surprise you, such as a diamond in 2013 which sold for over $10 million more than it's expected value. As diamonds often create an emotional response, the right buyer might be prepared to invest far above what you were expecting. This means that buying the right diamond is essential.
What to avoid when investing in diamonds
Investing in diamonds requires finding the best experts to help you make the most of your money. But what about the things you should avoid? Here are three things to avoid when preparing to invest.
1) Paying too much
Do your research so that you know how much to expect to pay. Going to the right place to invest will mean that you are getting the best price for a diamond as an investment. Speak to the specialists you know you can trust and make sure the investment is right for you.
2) Expecting an instant return on investment
Diamonds are a fantastic way to invest money, but the process requires patience. They offer long term security and a great way to boost a long term investment portfolio. They are less likely to instantly gain value and aren't a 'get rich quick' scheme. Diamonds are for the long term investor, looking for ways to diversify their portfolio.
3) Buying the wrong diamond
We've already covered the five C's and it really is important to consider these when choosing which diamond or diamonds to invest in. It's also important to decide whether to take a risk on quirkier diamonds, such as coloured diamonds, which can see sudden spikes in value but which could be seen as 'trendier' rather than classic diamonds. It all depends on the longevity of your investment and how much you have to invest. Always get the advice of a specialist and take your time considering before making your purchase.
Diamonds are a wonderful investment resource. They are one of the few ways that you can invest, expert a high return and enjoy the investment at the same time, as you can wear your diamonds as they gain value.
Although investing in diamonds is a multi-faceted way of making money, it is a safe one. Diamonds will always be in demand and if you are willing to wait you can make an impressive return on investment.
For more information on services provided by New Bond Street Pawnbrokers please watch our video here and read about the loan process here.
To learn more about our loans on fine art you can visit our diamonds or fine jewelry dedicated webpages. We offer loans against the following types of diamonds: 2 carat, baguette cut, blue diamonds, cushion cut, emerald cut, fancy color, marquise cut, old cut, oval cut, pear cut, pink, princess cut, and GIA certified diamonds. Similarly, some of the many loans we offer are against various types of fine jewellery: diamond earrings, diamond necklaces, diamond rings, and fine brands of diamond jewelery such as  Graff, Van Cleef & Arpels, Bulgari, Harry Winston , Tiffany and Cartier  to name just a few.
---
---