Top 10 Most Expensive Watches Ever Produced by Rolex as of 2019
September 2, 2019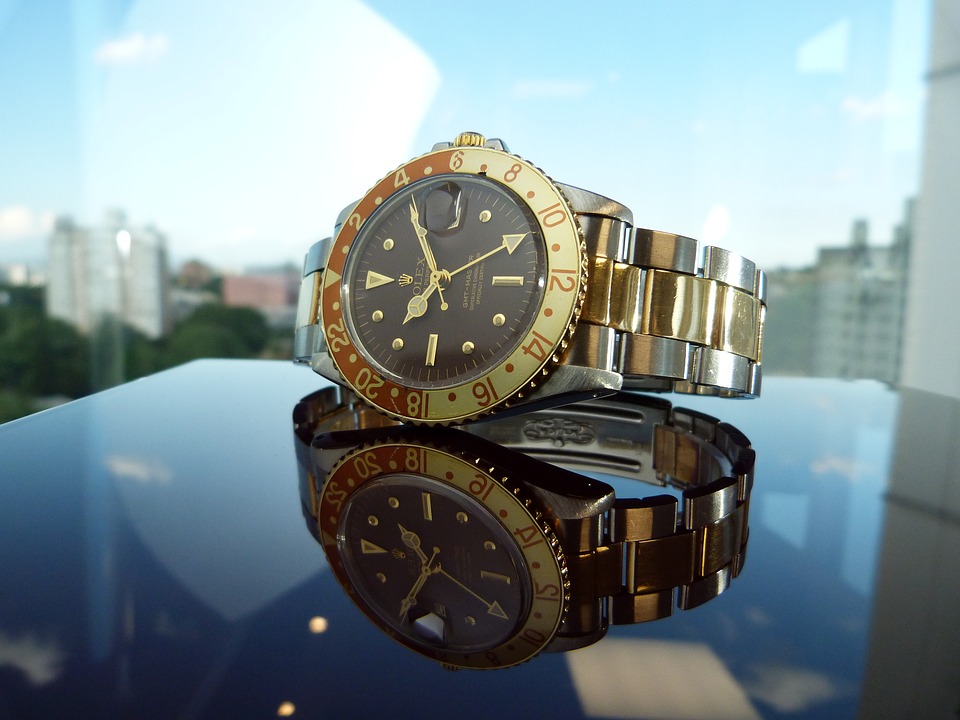 For many collectors, the Rolex is the watch to aspire to. Synonymous with quality, luxury and style, this go-to Swiss brand continues to have the same appeal today as it has had since decades earlier. But even when it comes to Rolexes, not all timepieces are created equally. Rolexes take up some of the top spots for the most expensive watches in history.
Whether customised on a movie set or purchased by a famous actor, each watch in this list has been produced by the king of watchmakers at one point in the company's incredible history. Here are the ten most expensive Rolexes produced by the company to date, based on their sale price or valuation:
10. 1967 Rolex Submarine (Steve McQueen)
An elegant silver finish, attractive black face and distinctive 60s Rolex appearance might provide this 1967 Rolex Submarine is all the hallmarks of a high-quality timepiece. But the value of this unique watch doesn't come from its specific model. Instead, the Rolex's famous past owner, none other than Steve McQueen, is the reason for the high cost of this one-of-a-kind vintage collector's item.
Selling for an impressive $234 000 at auction back in 2009, this watch was more than worthy of the tenth spot on this list. The watch is referenced as 5512 and continues to be one of the most highly sought-after timepieces in the world to date.
9. Rolex Daytona in Ferrari Red (Paul Newman)
To continue with the theme of celebrity-owned collector's items, the Rolex Daytona is a unique Ferrari Red, owned by famous actor Paul Newman, takes the spot at number 9. Inspired by the bright red and deep black theme of the classic Ferrari, this manually wound timepiece features 17 individual jewels and has an incredibly distinctive appearance. Immediately recognisable, there's a reason why this unique piece of watch history would appear upon the most expensive list.
Selling for an incredible $267 203 at auction in 2014, the Paul Newman-owned Daytona proved itself to be as expensive as it is appealing. The watch is referenced as 6565, and it's thought that only 22 versions of this incredibly rare Rolex exist to this day, further adding to the appeal of its specialised design.
8. Rolex Pearlmaster in Platinum Diamond
Diamonds have always been considered the ultimate in luxury – and the Rolex Pearlmaster in Platinum Diamond is no exception to that rule. This beautiful timepiece is entirely limited-edition, and even its dial is utterly unique, created from meteorite diamond. As if that weren't enough, the bezel itself also comes adorned with 42 diamonds in a baguette shape, perfectly spaced. Elegant, attractive and immediately eye-catching, the incredible opulence of this timepiece makes it easy to see why it's valued so highly.
Amongst the most modern watches on the list, the Pearlmaster launched in ultra-limited edition for an incredible $277 850. As a contemporary piece more suited to retail, this unique timepiece can be found at luxury jewellers more commonly than an auction. But nonetheless, it's a genuinely showstopping addition to the list.
7. 1972 Rolex Submariner (James Bond)
It's not just real-life heroes that add value to fantastic collector's items. Fictional spy James Bond has also proven his worth when it comes to the luxurious timepiece, with the 1972 Rolex Submariner, in particular, attracting a great deal of attention. Worn by popular Bond actor Sir Roger Moore, the watch was explicitly modified for movie purposes, including reshaping the bezel into a distinctive circular saw for use in Live and Let Die. While these modifications make the watch less suitable for telling the time, they further add to the unique appeal of this stylish timepiece.
Sold at auction from a staggering $365 000 in 2015, this collector's item is truly worth more than its weight in gold. Referenced as 5513, the worth of this watch proves that Rolexes can be just as valued for their history as their functionality.
6. Gold Rolex Oyster Perpetual (Dr. Rajendra Prasad)
A one-of-a-kind and incredibly distinctive Rolex, the Gold Rolex Oyster Perpetual is a timepiece with a truly unique and astounding history. Created from valuable pink gold, complete with an image of India on the dial, this elegant piece was a gift to Dr Rajendra Prasad, first president of India. The watch also includes the date of the first constitution of India as part of its design. The past of the watch is veiled in mystery, with the watch itself appearing to have been stolen from Prasad's family decades earlier.
While Sotheby's has valued this unique timepiece at an astonishing $444 000, the timepiece has never been sold. This is because the Indian government has worked to intervene in the sale of the watch, to return it to its rightful owners, Prasad's family, it may remain in their hands from now one.
5. Rolex GMT Master II Ice
Ostentatious is probably the best word to describe this Rolex. Head-turning, incredibly luxurious and dripping with diamonds, there's nothing subtle about this incredible timepiece. Created in 2014, this showstopping watch is constructed from the whitest of gold and is covered on every inch by dazzling diamonds, that are placed in extravagant designs and shapes.
When it comes to incredible luxury, there are few watches out there that quite match up to the GMT Master II Ice. Priced on the marketing at $485 350, the purchase of this unique piece is certainly not one to take lightly – but it's bound to be a showstopper; however, you choose to display it.
4. Oyster Albino Cosmograph Daytona (Eric Clapton)
Another beautiful watch made incredibly popular by its famous owner. The Cosmograph Daytona in a unique Oyster Albino colourway is an elegant watch in its own right, manufactured back in 1971. This particular watch was one of just four with distinctive silver chronograph totalizers, leading to the Albino colourway. A classic black and silver design with unique features, it's easy to see why this elegant watch could be worth so much even without its famous ancestry.
For Eric Clapton's own Oyster Albino Cosmograph Daytona, the price at auction is $1.4 million. Last sold at auction in 2015, the value of this unique piece continues to grow year-on-year. Considered the holy grail of Rolexes, this watch falls under reference 6263.
3. Rolex Antimagnetique
The perfect example of a Rolex whose value has bloomed over time, the Rolex Antimagnetique represents the old world of watchmaking. Never released to the wider public, this highly select watch was created only 12 times. Gifted exclusively to drivers and racing teams way back in 1942, we've never seen anything quite like this elegant example of old-world Rolexes since.
Selling at auction for an astonishing $2.5 million in 2016, collecting this beautiful watch certainly isn't for the faint-hearted. With only a dozen in existence, it seems likely the value of this unique watch will only increase of time, possibly making it the most expensive watch ever produced by Rolex in the process.
2. Gold Rolex (Bao Dai)
When it comes to royalty, Rolexes always fetch an incredible price. The one-of-a-kind Bao Dai Rolex is the perfect example of this. Created from 18-carat yellow gold, this timepiece was once owned by Bao Dai. This famous figure was actually the final emperor that ruled over Vietnam. Featuring diamond markers and a black dial, the value of this watch is evident from its appearance alone – without even being aware of its incredible history.
Selling at auction for an eye-watering $5 million in just a couple years ago, this gold Rolex is the second-most expensive watch Rolex has ever produced. This is, in part, thanks to its completely unique and luxurious design, and due to its fascinating and rich history.
1. Rolex Cosmograph Daytona (Paul Newman)
This eye-catching and interesting-looking timepiece may look fairly standard to the untrained eye. But this specific Rolex Cosmograph Daytona, belonging to legendary actor Paul Newman, is the highest-value watch Rolex has ever produced. The style of the watch was so well-known for its use by Newman that it is often categorised as the 'Paul Newman Watch'. While the watch itself was a purchase at the famous Tiffany's store by the late actor's wife, a personalised inscribed message, plus the fact that the actor wore the timepiece every day, hugely inflated its value.
Selling at auction for an astounding sum of $17.8 million in 2017, Rolex will struggle to match that target when it comes to the production of new watches in the future. The world's most expensive watch is as unique as it is incredible.
Collection Rolexes can be incredibly rewarding, even if your budget is more limited than the million-dollar costs of some of the world's most expensive timepieces. Auctions are an excellent resource for finding the best collector's items and are more than worth the time investment to chase that perfect piece. Whatever you think of Rolex's most expensive watches, you can't deny that there's something a little enchanting about every single one.
If you are looking to pawn your Rolex watch than New Bond Street Pawnbrokers will offer you the best possible auction based loan for your Rolex watch.
---
---