I hope you enjoy this blog post.
If you want us to appraise your luxury watch, painting, classic car or jewellery for a loan, click here.
Top 10 Most Expensive Impressionism Paintings & Art Ever Sold On Auction as of 2023
August 20, 2018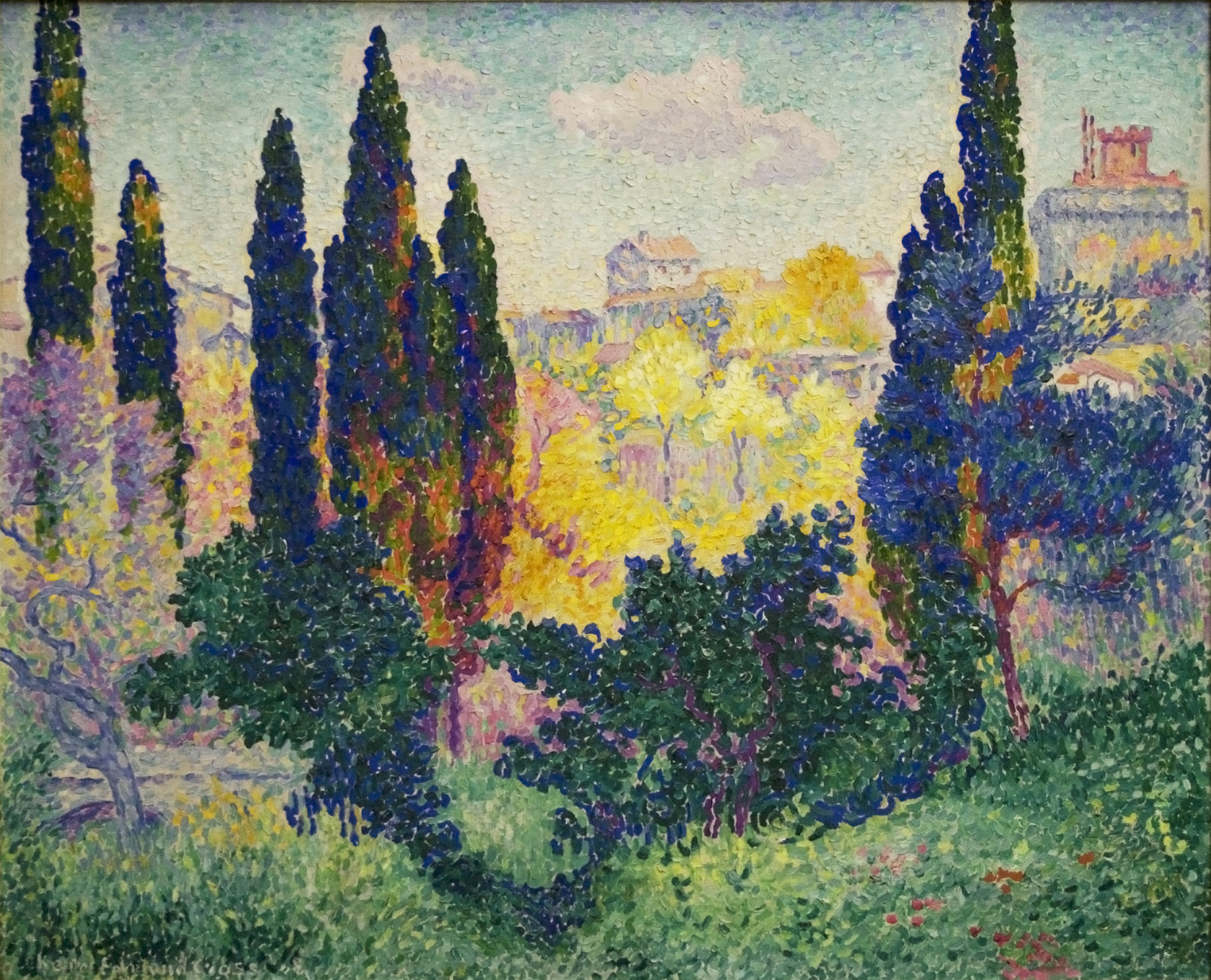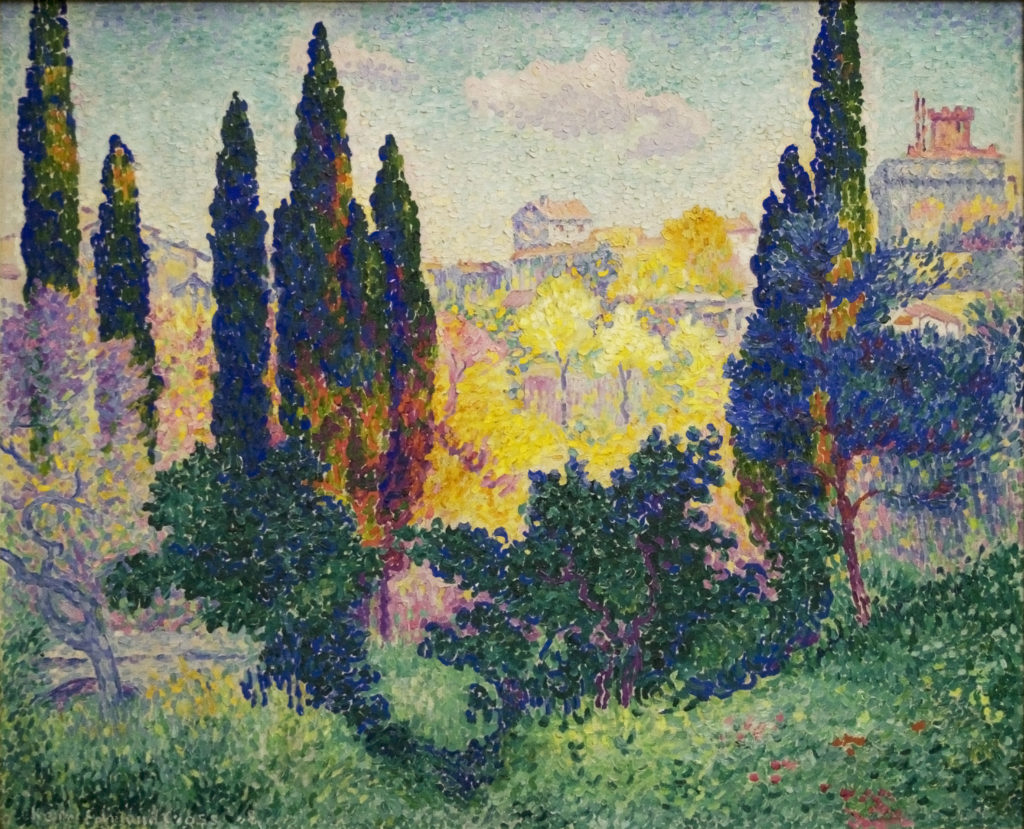 History of impressionism
Impressionism is undoubtedly one of the most significant movements in art & painting history, with origins tracing back to the 19th century in Paris. The movement was launched in 1874 with the organisation of an exhibition by The Anonymous Society of Painters, Sculptors, Printmakers, etc. Some significant founding members of the movement include Monet, Degas, Pissarro, Renoir, and Cezanne. These painters were united in their separation from the Académie des Beaux-Arts and its juried Salon exhibitions.
Although the exhibition came about in 1874, Monet and other artists had been developing the techniques associated with the movement since the 1860s. This involved working directly with a subject outside the studio, painting quickly to capture fleeting moments. Impressionist paintings were characterised by short and fast brushstrokes that hinted at solid forms, with a focus on the effects of light. Another commonality in Impressionist work is the imaginative use of colour.
Shadows and highlights were rarely depicted in black, white, and grey, with artists using colour instead of neutral tones. Many artists avoided adding varnish to finished works, creating stronger and bolder colours than audiences and critics were used to.
The idea for a group exhibition was first discussed in 1867, but the Franco-Prussian war made this difficult. One artist who was heavily involved in the group's development, Frédéric Bazille, was killed on the battlefield in 1870 aged 28. When the exhibition took place in 1874, it was not universally well-received. Conservative art critics dismissed the works as looking unfinished. A piece by Monet titled "Impression, Sunrise" was singled out in particular, with its title used in a derogative manner to summarise the movement, hence the term "Impressionism". Critic Louis Leroy described "Impression, Sunrise" as being a sketch instead of a completed work. Despite this, more progressive critics were positive about the movement's approach to depicting modern life.
Following the exhibition in 1874, the group held seven more exhibitions up until 1886. Membership of the group was fluid throughout this time, and the number of participants in the exhibitions varied between nine and 30. Pissarro is the only artist to have shown in all of the Impressionist exhibitions. Morisot participated in all but one of them.
The final exhibition in 1886 came when a new era of avant-garde painting was beginning. The central members of the movement had started to develop their own original styles, meaning that few members were still working in a clearly Impressionist style. These differences led to disagreements amongst the group and the disbanding of the movement.
Impressionism was a fleeting movement in art history, spanning just three decades, but it paved the way for new avant-garde painting. Its modern approach to painting led to the further development of modernist art in Europe during the 20th century.
The meaning of Impressionism Art & Paintings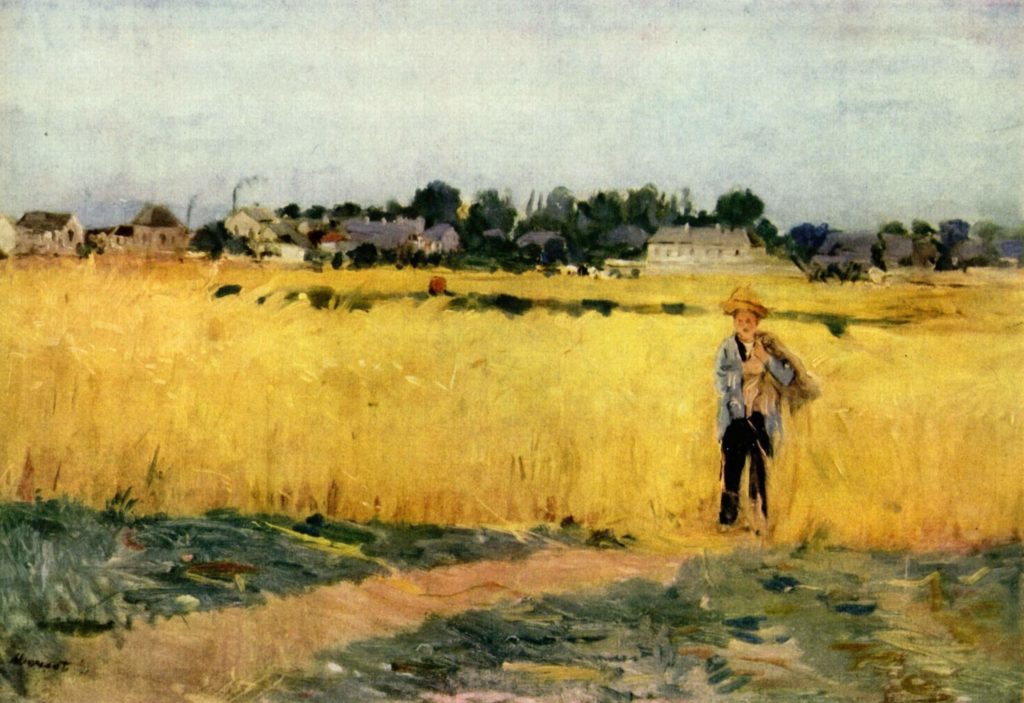 When it comes down to knowing the value of what you have, what exactly makes an impressionist painting or piece of art, and how do you know if you have classic art or a painting from a completely different era? There are a few little hints you can take a look at when it comes to knowing if you have got impressionist artwork on your hands.
Without further ado, let us now dig into the meaning of impressionism art and paintings, by looking at the main features composing this movement.
1. Setting the scene
Landscapes are significant in impressionism art and paintings, with a love of watercolour scenery and picture-perfect postcards stemming from this love of the great outdoors. The point isn't to create a photo-perfect or uber-realistic image – it is to get a feel of a place and a sense of light and movement, and to capture the life surrounding the impressionist artist. This is why the scenery is a large part of the impressionism movement.
Some people describe impressionism art and paintings as 'unfinished' because many scenes and styles have very little by way of sharp definition. Instead, they rely on subtle colour changes and short brushstrokes to create the feeling of a scene rather than the direct look of it.
Think of a soft focus lens on a camera – this is in part how impressionism painting and art were composed. Famous examples include The Bridge at Sèvres by Alfred Sisley and Poplars on the Epte by Claude Monet, both of which focus on the scenery and the feel of a location over strong, bold lines and shapes.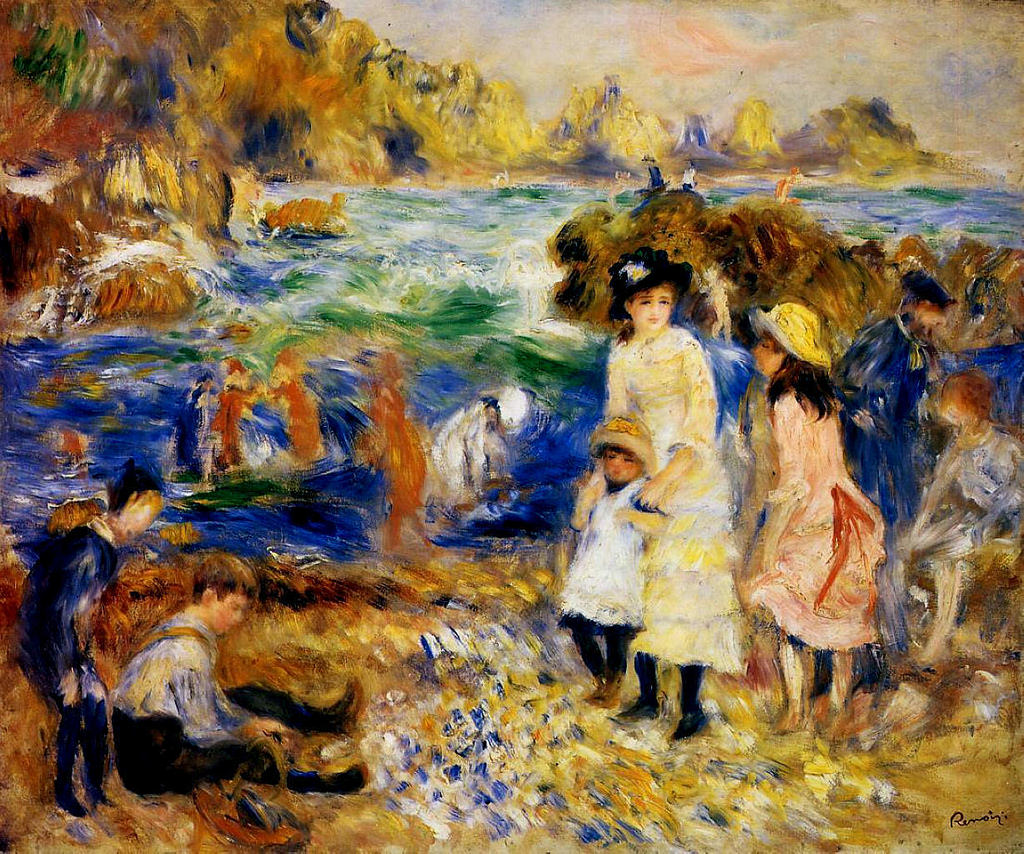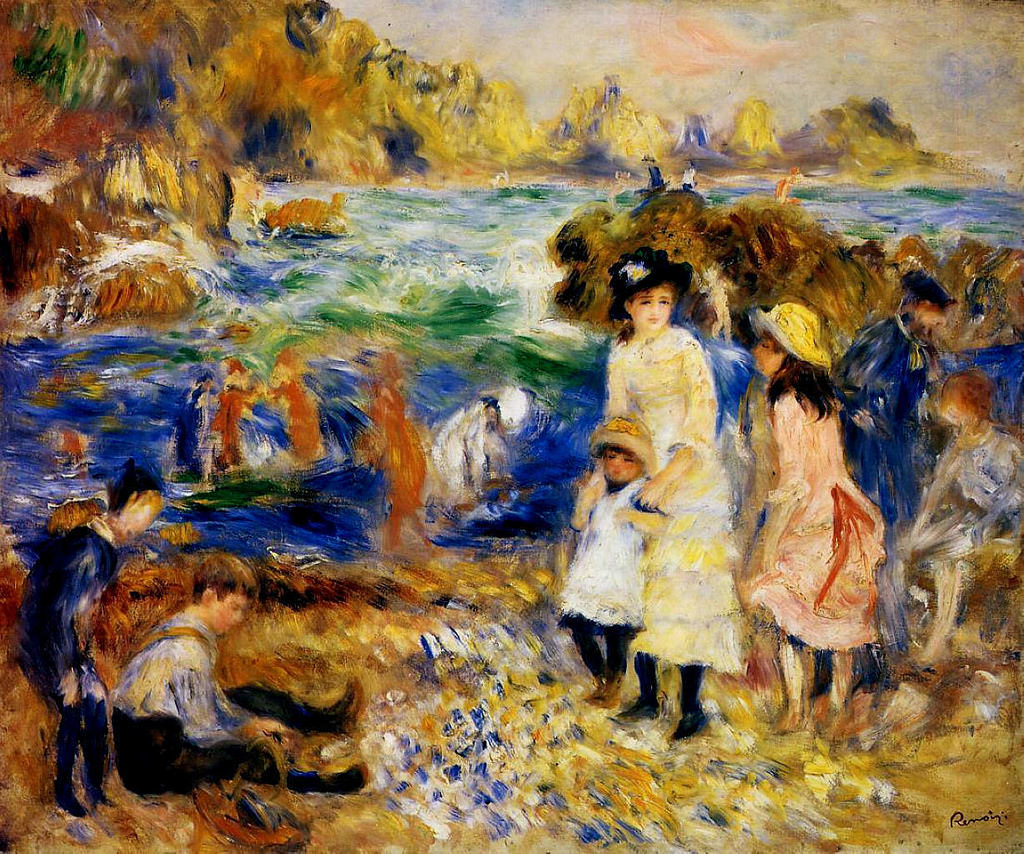 2. Everyday life
Impressionism isn't just limited to scenery, however, and those involved in the movement were also very interested in the everyday normality of life, rather than posed portraiture and families. Another prominent theme in the impressionism movement is paintings of scenes of daily life, such as children playing, or people sleeping and even bathing. This concept made for unique and fascinating impressionist paintings that were a window into everyday life.
Texture plays a huge part in impressionism art, more so in images of people than in reasonably static landscapes. This results in the somewhat 'messy' effect of very thick paint and layered colours, whereas past painting styles were quite flat on the canvas. Turning an impressionist painting on its side can give you a clear idea of the many layers and thickness of paint, resulting in peaks and troughs on the surface.
Some of the most famous and expensive impressionism paintings were focusing on life and all things surrounding it including Camille Pissarro's The Little Country Maid and Berthe Morisot's Girl on a Divan. Both of these make use of heavy brush strokes and lighting in order to create portraiture that is far more natural and less posed, without the stark contrasts and lines of more traditional styles.
3. Painting outdoors
One of the major themes in impressionist artwork is the idea of taking art outside and painting 'on the spot', rather than confining artistic talent to a studio or room. As such, impressionist art is often far more fluid and nature-based, compared to traditional portraiture and posed imagery, and a lot more spontaneous in style. Common styles found in these paintings are outdoor scenery and landscapes.
Developed by Monet in France way back in the 1860s, this style of painting and creation has been popular ever since, offering a better flow and unique perspective of artwork. Though Claude Monet is one of the most well-known artists, many painters and self-proclaimed impressionists took to the outdoors when it came to creating their masterpieces, resulting in more defined and organic light and colour in their work.
4. Capturing a moment
One major theme within Impressionist painting is that of capturing a moment in time. Working quickly allowed painters to capture a fleeting moment. Another significant influence was the development of photography during the 19th century. When the Impressionists were developing their techniques, technical advances had led to the snapshot camera and the ability to capture a single moment.
This influenced artists working with the movement, encouraging them to capture a candid moment in a similar way through painting.
Bold, spontaneous brush strokes and recording an overall impression rather than every detail allowed Impressionist painters to depict a single moment. Whilst it can be argued that this means the pieces look less refined than other styles of observational painting, the style gives the sense of a moment being brief.
Scenes of Parisian cityscapes and the inhabitants of the city in public settings became popular subject matter for capturing individual moments in time, usually painted in a detached way that observes the scene. Leisure scenes such as crowds in cafes, concert halls, or theatres were also common.
5. Small-scale paintings
Another main feature of Impressionist painting is that the pieces are generally small-scale. Due to Impressionist artists typically working outside, or "en plein air", many used small canvasses that were easier to carry. This allowed them to take out multiple canvasses at the same time, producing more than one piece of work in a single day.
Monet in particular was known to work outside with several canvasses at a time. Working in this way made it possible for him to paint the same subject at different times throughout the day and to capture the changing effects of light, as well as multiple fleeting moments, as the day progressed.
Using smaller canvasses also made it easier to capture an impression of a moment in comparison to working on a more significant scale because artists could complete the image more quickly than with a larger piece of work. This was particularly important because the Impressionist style typically used small brushstrokes, meaning that a large canvas would take much longer to complete and lose the sense of an impression of a brief moment.
Painting outside means there's a risk of light and weather conditions changing quickly, and using small-scale canvasses helped to mitigate this. Although there is natural variation in the size of canvas used and there isn't a specific size that all Impressionist paintings conform to, large-scale Impressionist paintings are certainly unusual.
Top 10 Most Expensive Impressionism Paintings & Art Ever Sold On Auction as of 2023
1. Cezanne – "The Card Players"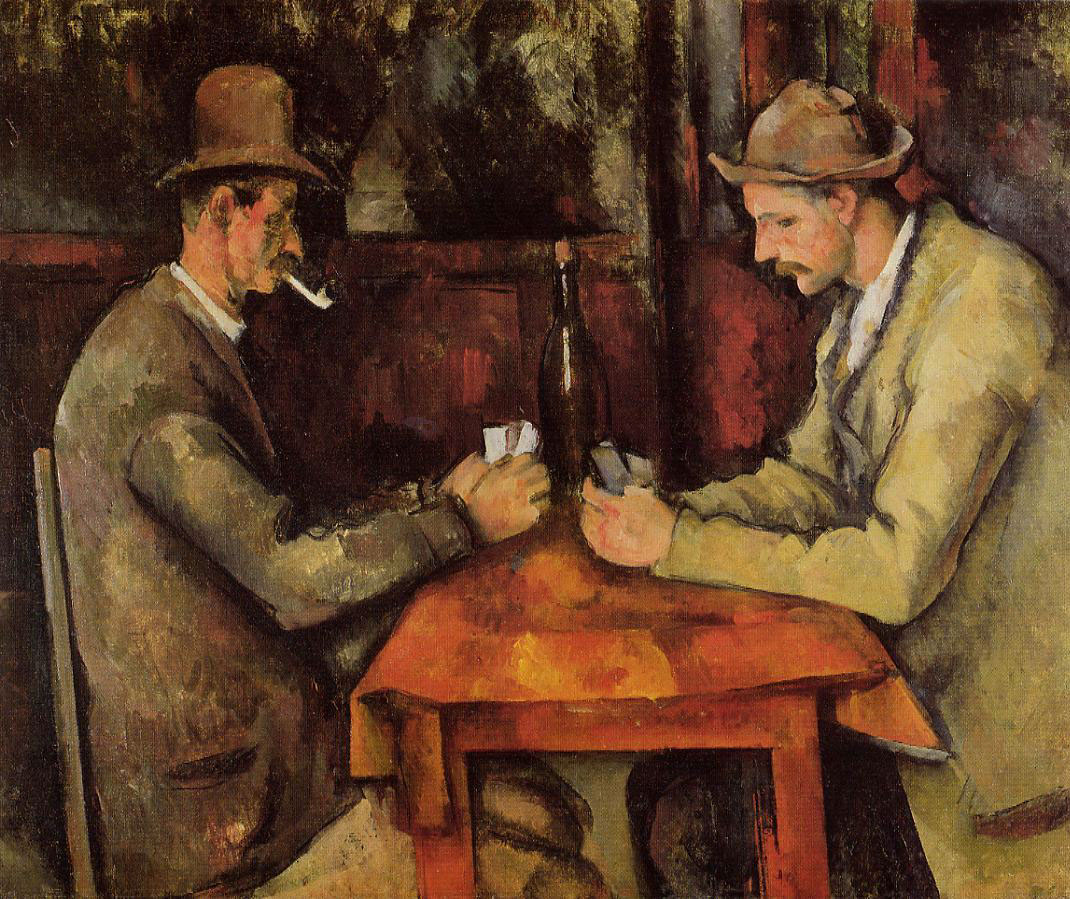 Cezanne produced five paintings of card players and one sold at auction in 2002 to become the most expensive Impressionism art in the world in 2023. Sold in February 2002 for $259 million, it was purchased by the state of Qatar.
Previously owned by George Embiricos, a Greek shipping magnate, he had rejected offers to buy the work for many years but entered into discussions with the state of Qatar towards the end of his life.
The sale was finalised after his death. The work is believed to be the last of the card player paintings that Cezanne created, and it was painted in 1895. It's also the most pared-back of the series of works.
2. Monet – "Haystacks"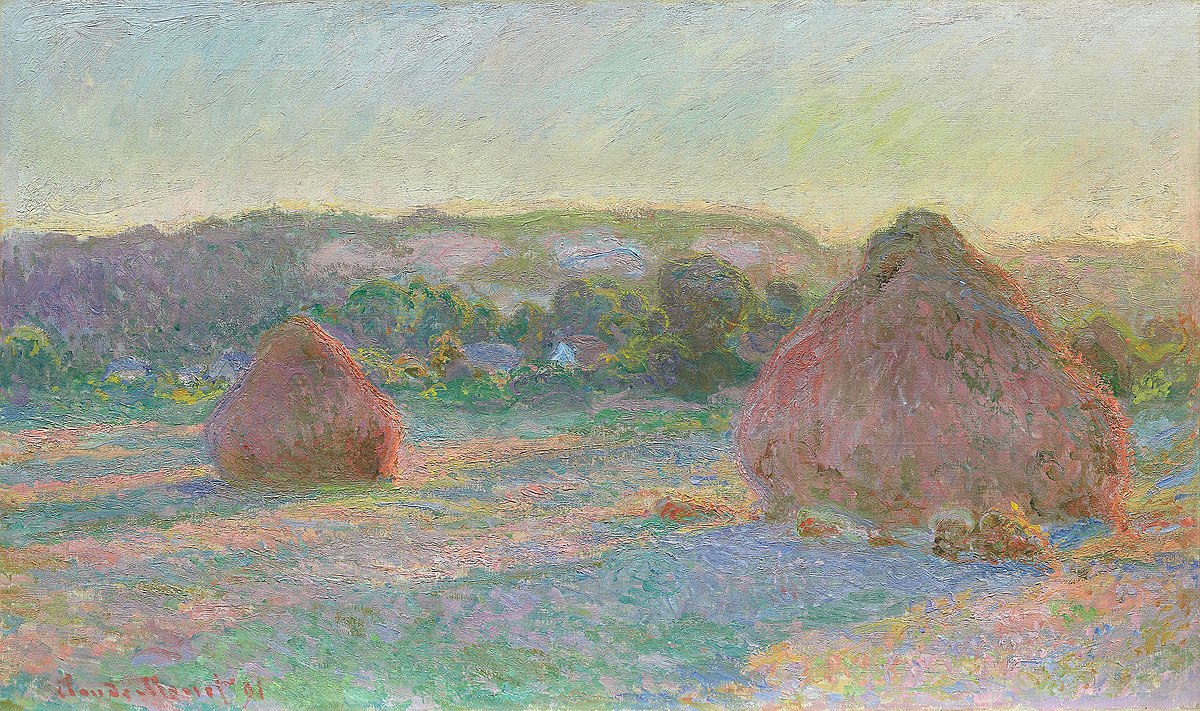 In May 2019 a version of Monet's "Haystacks" was sold at Sotheby's New York for $110.7 million, making it one of the most expensive pieces of Impressionism art in the world in 2023.
The painting was made in the 1890s and was sold at auction to a buyer who remains unknown. This high sale price indicates the impressive value of this work as an investment piece.
When it was last sold in the 1980s, the sale price was only $2.5 million. Sotheby's sales catalogue for this auction described the piece as one of the most definitive series of paintings from the 19th century. This prestige may account for why it remains among the most expensive Impressionism paintings in the world in 2023.
3. Monet – "Haystacks" (alternative)
An alternative version of "Haystacks" was auctioned at Christie's New York in November 2016, reaching a sale price of $81.4 million and becoming one of the most expensive Impressionism paintings in the world in 2023.
Like the Monet piece auctioned at Sotheby's in 2019, this work was also sold to an unidentified buyer. This work created a bidding war at auction, with five different buyers competing for it for 14 minutes before it was eventually sold.
Unlike the other version of "Haystacks", this painting shows the sun setting and is differentiated by the deep red tones within the work. This individuality likely contributed to making it such an in-demand work and attracting such a high sale price.
4. Renoir – "Bal du Moulin de la Galette"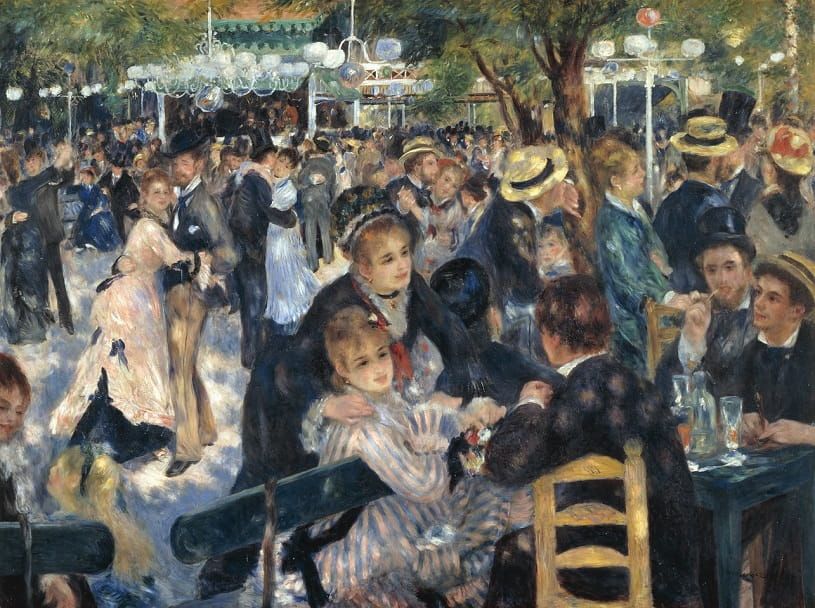 Renoir's "Bal du Moulin de la Galette" sold at auction in May 1990 for $78 million, making it one of the most expensive Impressionism paintings in the world in 2023.
Sold at Sotheby's New York, it was purchased by Betsey Whitney, a philanthropist and the former daughter-in-law of John F Kennedy. At the time, the piece was also the second most expensive painting ever sold, coming behind Van Gogh's "Portrait of Dr Gachet".
The painting, still representing some of the most expensive Impressionism art anywhere in the world in 2023, is believed to now be held as part of a private collection in Switzerland. Two versions of this painting were produced by Renoir, with this piece being the smaller of the two.
5. Monet – "Bassin aux Nymphéas"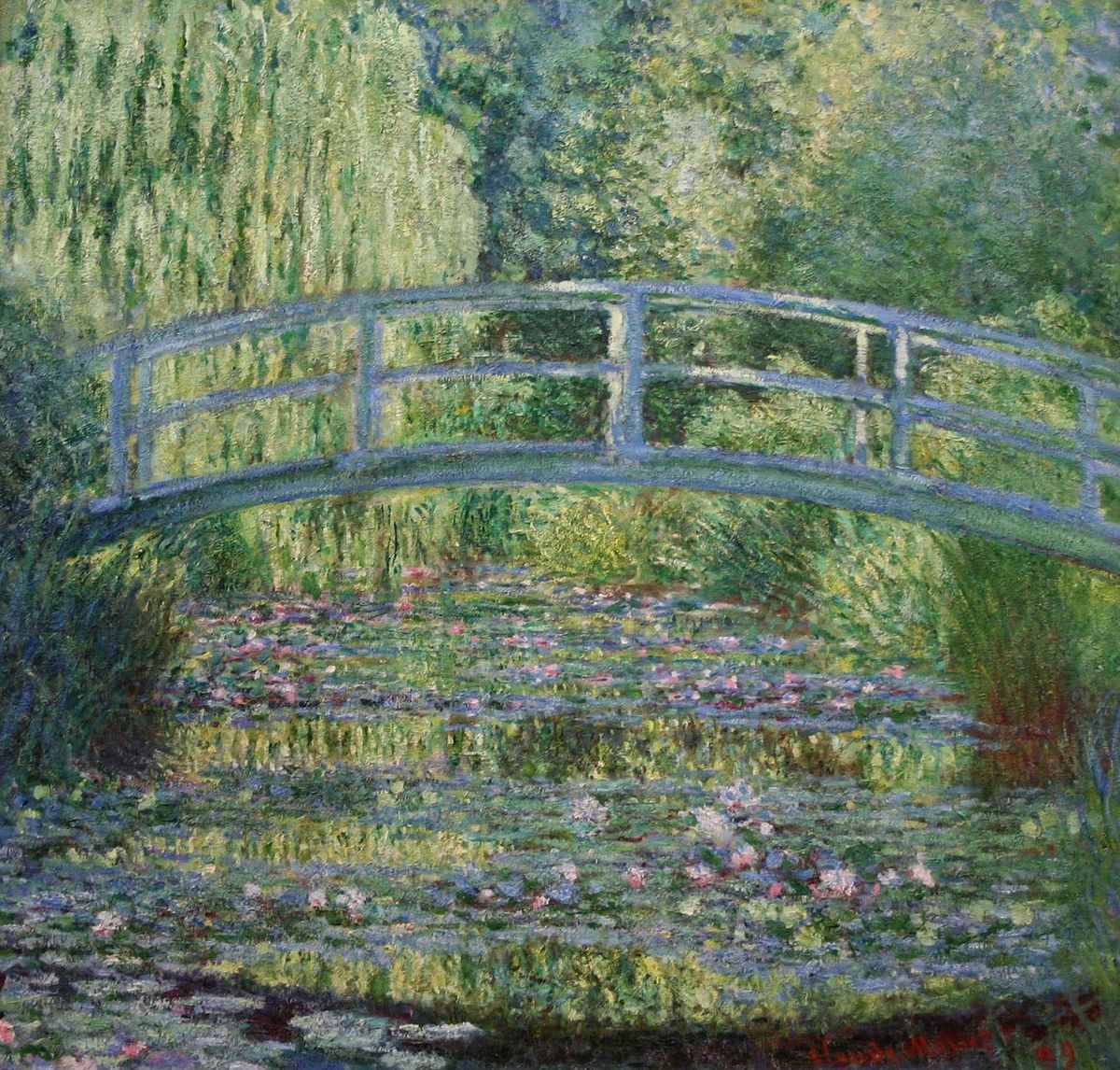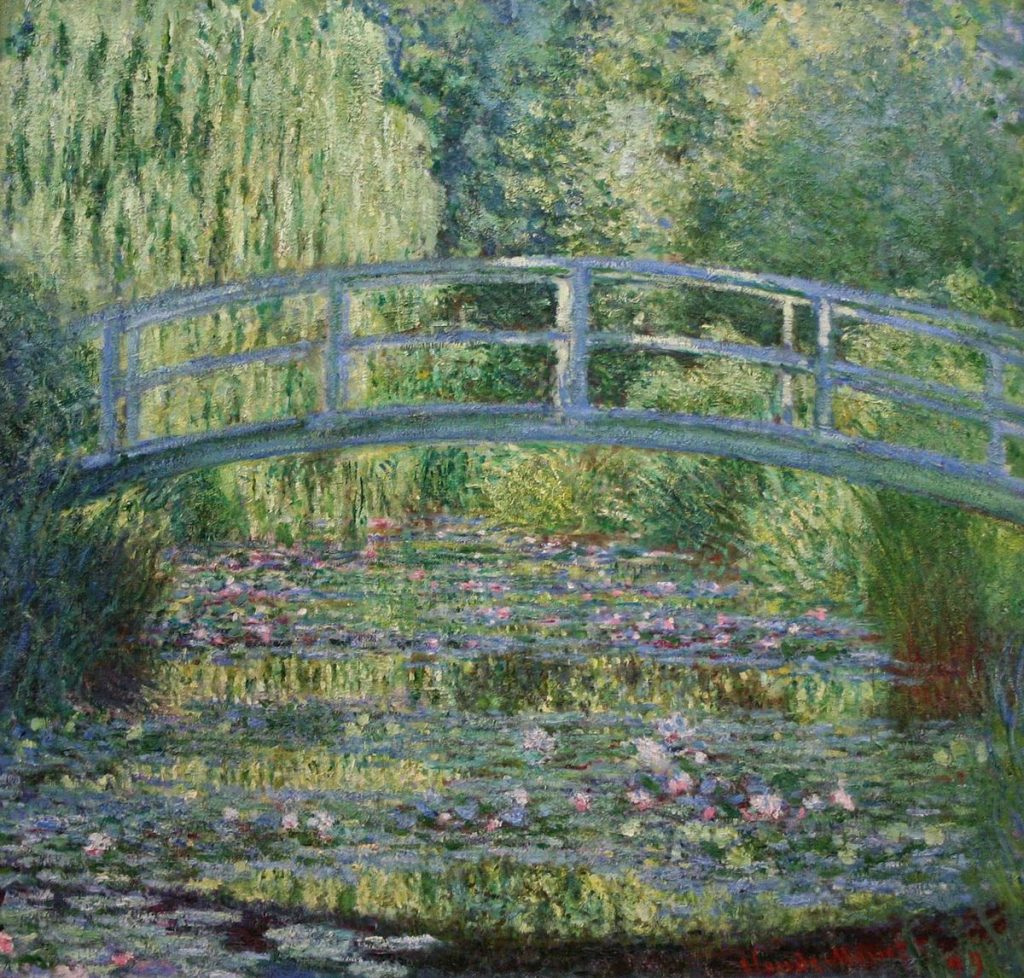 One of the most famous examples of Impressionist art is Monet's "Bassin aux Nymphéas". Its fame contributed to it becoming one of the most expensive Impressionism art pieces in the world in 2023.
Sold in May 2021 to an unknown buyer by Sotheby's New York, it reached a price of $70.4 million. The work is unusual in that it is a large-scale piece, painted both "en plein air" and in Monet's studio. Its sale also confirmed to the art world that the Coronavirus pandemic hadn't slowed down the art market altogether.
Prior to the sale it was owned by US film producer Ray Stark and was on display at the Kimbell Art Museum in Texas between 2019 and its 2021 sale.
6. Manet – "Spring (Jeanne Demarsy)"
Another of the most expensive Impressionism paintings in the world in 2023 is Manet's "Spring (Jeanne Demarsy)". It was sold by Christie's New York in November 2011 for $65 million. It was sold by the J Paul Getty Museum in Los Angeles to an unknown buyer.
Produced in 1881 at a time when Manet was seriously unwell, the work was intended to be part of a series of four paintings depicting the seasons but the artist was only able to complete two of these works before his death in April 1883.
This work is significant because it was the final piece of critically successful work in Manet's career, which may contribute to why it attracted such an impressive price at auction.
7. Cezanne – "Rideau, Cruchon et Compotier"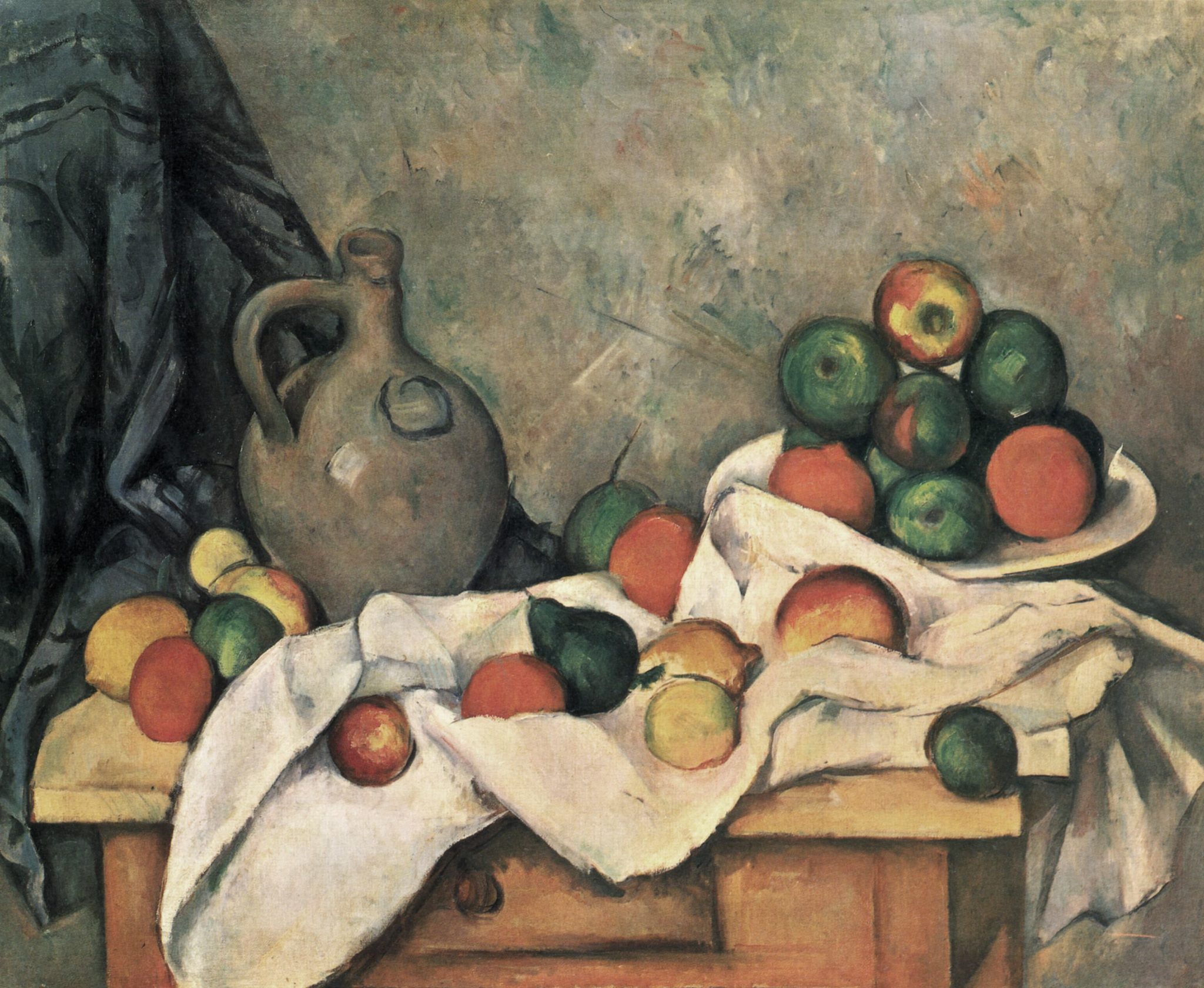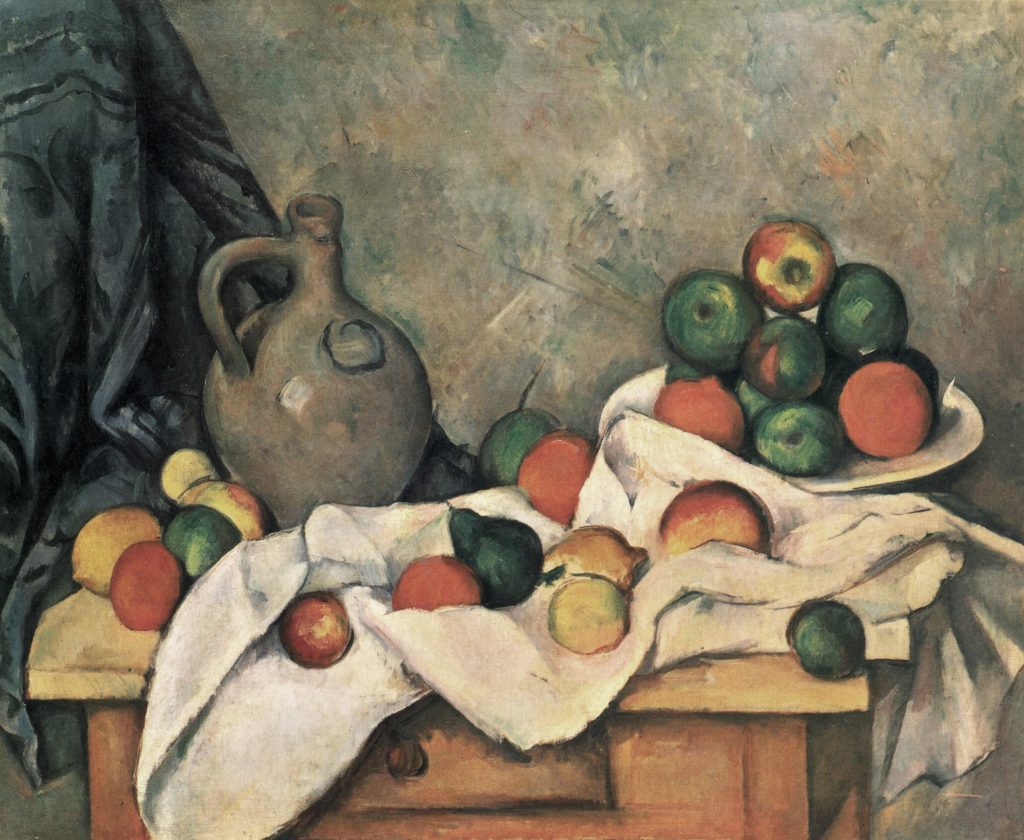 "Rideau, Cruchon et Compotier" by Cezanne has the distinction of being the most expensive piece of still life art ever sold, as well as being one of the most expensive examples of Impressionist paintings to sell at auction.
Auctioned by Sotheby's in New York in May 1999, it reached a final price of $60.5 million. It was sold by the Whitney family to an undisclosed buyer.
When Cezanne exhibited his work in the Impressionist exhibitions he was often singled out by critics in particular, making it highly ironic that his works are now some of the most expensive Impressionism paintings in the world in 2023, including the "The Card Players", which remains the most expensive Impressionist painting to ever be sold.
8. Monet – "Waterloo Bridge: Effet de Brouillard"
A rare Impressionist depiction of London rather than Paris, Monet's piece "Waterloo Bridge: Effet de Brouillard" was sold in 2021 by Christie's New York as part of its 20th Century Evening Sale.
This is a larger work and is considered to be one of the artist's greatest achievements. It attracted the highest price of all the work at the sale, reaching a final sale value of $48.25 million, meaning it is among the most expensive Impressionism paintings in the world in 2023.
Before 2021, the work was last sold at auction in 1939. Since 1951 it was held in the collection of the Bulova family after it was acquired in 1951 by Arde Bulova, the chairman of the Bulova Watch Company.
9. Monet – "Le Bassin aux Nymphéas"
Throughout his career Monet painted around 250 versions of "Le Bassin aux Nymphéas", contributing to them being some of the most famous examples of Impressionist art. The fame of these works likely led to their high sale prices.
This is the second version to appear in the most expensive Impressionist paintings sold at auction. It was auctioned by Christie's in London for £40.9 million and is still among the most expensive Impressionism art pieces in the world in 2023. Christie's auctioned this work in June 2008, where it was sold by J. Irwin and Xenia S. Miller to an undisclosed buyer.
All of these paintings were produced in the garden of Monet's home in the North-West of Paris, where he lived until his death in 1926.
10. Cezanne – "Nature morte avec pot au lait, melon et sucrier"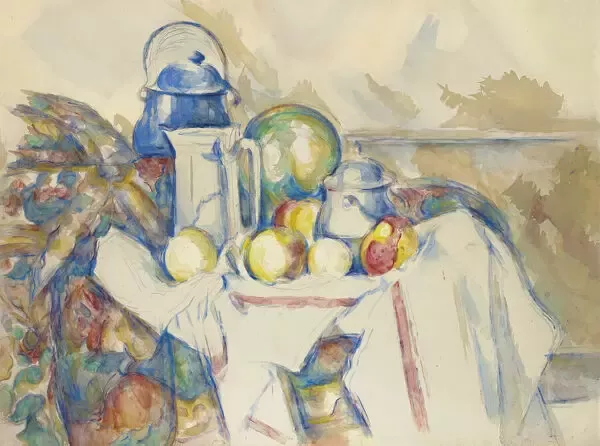 In October 2020, Christie's New York auctioned the Cezanne work "Nature morte avec pot au lait, melon et sucrier", a still life watercolour painting. Sold by the Edsel & Eleanor Ford House, it reached a final auction price of $28.65m, again confirming that the global pandemic had not halted the art world.
Considered to be one of the finest watercolour paintings to ever sell at auction, it is also one of the most expensive Impressionism art pieces in the world in 2022. Painted between 1900 and 1906, it's one of the final pieces that Cezanne ever produced prior to his death in October 1906.
Before its sale, it had been held in the collection of Edsel & Eleanor Ford since 1933.
To summarize, some of the most famous
and expensive impressionism art & paintings as of 2023 include:
Do I have an impressionist art piece or painting on my hands?
If you think you might have some seriously valuable piece of impressionism art or painting on your hands, the first thing to do is to get the artwork valued. A professional will be able to advise you on all the nuance and style involved in the impressionist movement and give you a good idea of the age of your painting.
For those who know their painting has value, and are looking to take out a loan, New Bond Street Pawnbrokers has everything you need.
We know the value of impressionism art and paintings – and we know we can help you. Contact us today to find out more about our loans against fine art or impressionist paintings.
New Bond Street Pawnbrokers are a discreet, luxury pawnbroking service including lending against fine art and a variety of artists like Andy Warhol, Bernard Buffet, Damien Hirst, David Hockney, Marc Chagall, Raoul Duffy, Sean Scully, Tom Wesselmann, Tracey Emin, Banksy, and Roy Lichtenstein to name just a few.
This post is also available in:

Français (French)

Deutsch (German)

Italiano (Italian)

Português (Portuguese (Portugal))

Español (Spanish)

Български (Bulgarian)

简体中文 (Chinese (Simplified))

繁體中文 (Chinese (Traditional))

hrvatski (Croatian)

Čeština (Czech)

Dansk (Danish)

Nederlands (Dutch)

हिन्दी (Hindi)

Magyar (Hungarian)

Latviešu (Latvian)

polski (Polish)

Português (Portuguese (Brazil))

Română (Romanian)

Русский (Russian)

Slovenčina (Slovak)

Slovenščina (Slovenian)

Svenska (Swedish)

Türkçe (Turkish)

Українська (Ukrainian)

Albanian

Հայերեն (Armenian)

Eesti (Estonian)

Suomi (Finnish)

Ελληνικά (Greek)

Íslenska (Icelandic)

Indonesia (Indonesian)

日本語 (Japanese)

한국어 (Korean)

Lietuvių (Lithuanian)

Norsk bokmål (Norwegian Bokmål)

српски (Serbian)

Tamil
---
---

---
Authorised and Regulated by the Financial Conduct Authority