I hope you enjoy this blog post.
If you want us to appraise your luxury watch, painting, classic car or jewellery for a loan, click here.
Top 10 Most Expensive & Rare Comic Books Ever Sold at Auction as of 2022
October 25, 2022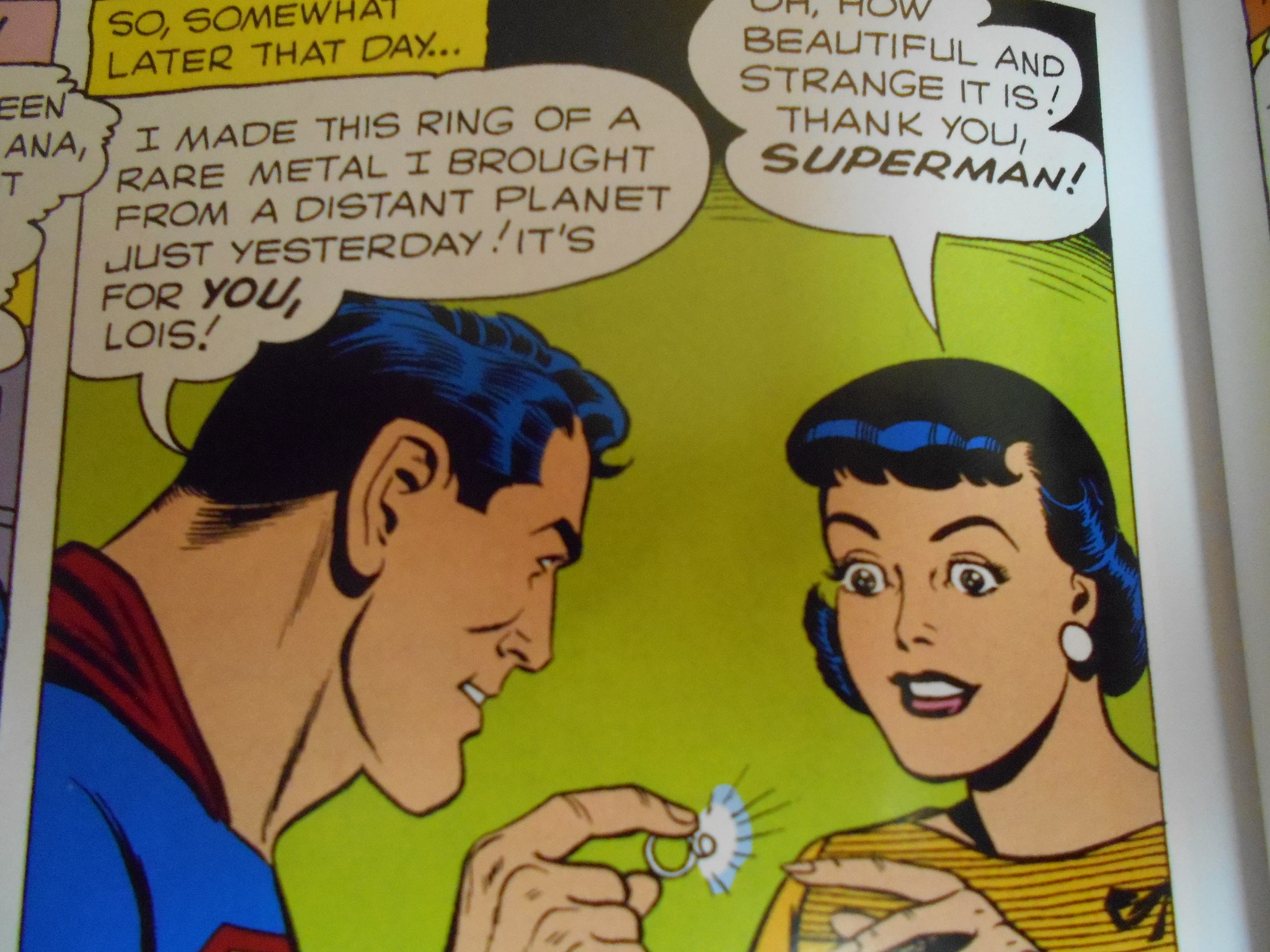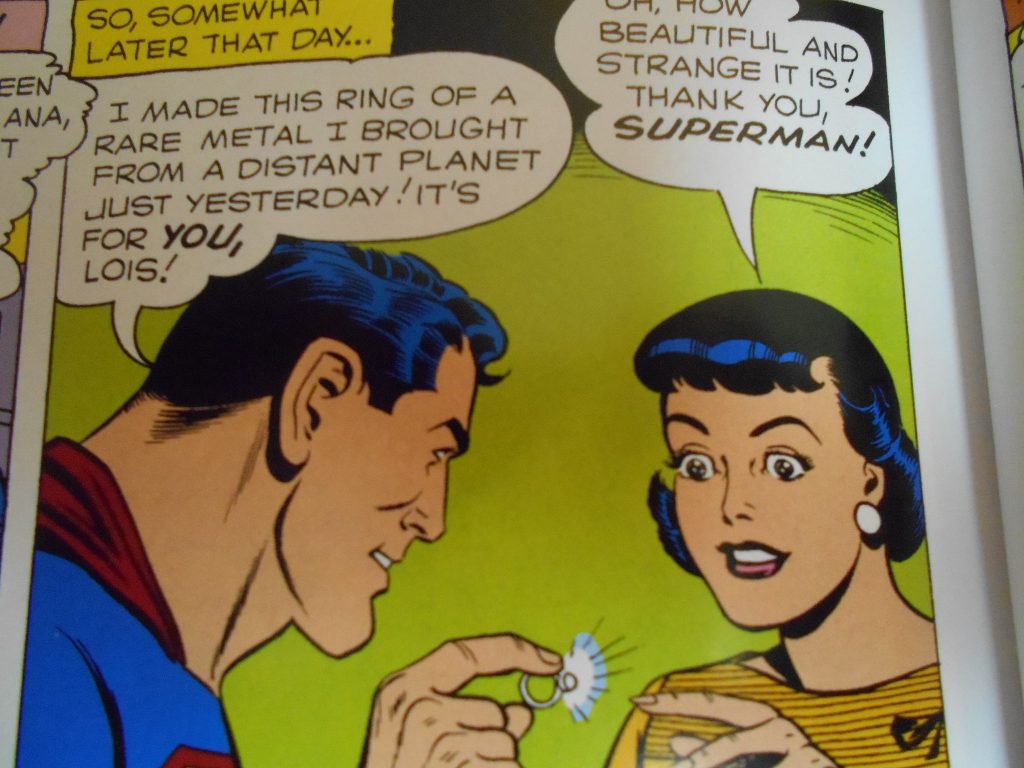 So, why talk about the most expensive, valuable and rare comic books ever sold as of 2022? Well, rare comic books are becoming more and more popular with the millennial generation. However, you might be surprised to learn that comic books existed for many years before even the generation we were born into. Some of these comic books are extremely rare and valuable at even today's prices.
In this article, we will be discussing the ten most valuable, expensive and rare comic books ever sold at auction. These comic books are sure to wow you with their price tags and their rarity.
1. Amazing Fantasy No. 15 CGC 9.6 – $3.6 million
Amazing Fantasy is the most expensive comic book ever sold at the time of writing. On September 9, 2021, Heritage Auctions sold a copy of the Amazing Fantasy #15 CGC 9.6 at auction for a record-breaking $3.6 million.
The Amazing Fantasy comic book series was created by Stan Lee and Jack Kirby and published by Marvel Comics. Before becoming one of the world's most valuable comic books, it ran from 1961 to 1962.
The story follows a young boy named Peter Parker who was bitten by a radioactive spider during a science experiment gone wrong, which gave him superpowers, including increased strength, agility, and speed, as well as the power to climb walls. He also developed artificial web shooters, which he used in battles with criminals.
The series was originally intended to be a fantasy anthology but ultimately became the launch pad for the character of Spider-Man. It was made into a movie in 2002, with Tobey Maguire as Peter Parker/Spider-Man and Sam Raimi as the director. The movie was a critical and commercial success, grossing over $800 million at the box office.
2. Action Comics No. 1 (1938) CGC 6 – $3.4 million
The "Rocket Copy" of Action Comics No. 1, featuring Superman's debut, sold for $3.4 million at an auction, making it the second most expensive and valuable comic book ever sold. In collaboration with Metropolis Comics, Goldin Auctions facilitated the deal, which was completed in September 2022. Heritage Auctions sold the same copy for $3.18 million in January 2022.
Action Comics, first published in 1938, is seen as one of the most valuable comic books of all time. It was the first comic book to feature Superman, and it helped to launch the superhero genre. Superman quickly became one of the most popular characters in the world, and he has remained one of the most iconic superheroes for over 80 years.
This specific version is called the 'Rocket Copy' because the front cover bears the stamped imprint of a rocket ship, which was applied 80 years ago by the 13-year-old boy who first purchased it at a newsstand. Given its age and pristine condition, this CGC FN 6.0 copy is remarkably good.
3. Captain America Comics No. 1 1941 – $3.1 million
Captain America Comics No. 1 (1941) sold for $3.1 million in April 2022 at Heritage Auctions. The cover of this comic book features the patriotic superhero punching Hitler's face, which is fitting considering that the United States was still in the middle of World War II at the time.
One of the most valuable books on this list, it was originally purchased for $915,000 at auction in August 2019, then a record price. Despite that, the owner took advantage of the opportunity created by the public's demand for collectables, including rare comic books, during the coronavirus pandemic. The gamble paid off. It went on to become the third most expensive comic book ever sold.
Captain America Comics No. 1 was the first appearance of Captain America. The story begins with Steve Rogers as a young man who dreams of becoming an officer in the U.S. Army Air Corps. When he's rejected because he doesn't meet their height requirements, he lands a job at an aeroplane factory instead – a job that will eventually lead him to become Captain America.
4. Superman No. 1 (1939) – $2.6 million
The original issue of Superman No. 1 (1939) is one of the most rare and valuable comic books ever sold. In December 2021, Superman No. 1, the first standalone comic featuring the Man of Steel, sold for $2.6 million at Comic Connect. Superman can be seen in the air above buildings at the forefront of the comic book.
Mark Michaelson acquired the book in 1979, 40 years after it was originally purchased for 10 cents in 1939. Since buying it from the original owner, Michaelson has carefully maintained the comic in a temperature-controlled safe. As reported by MarketWatch, Michaelson paid between $1,000 and $2,000 for the book.
As one of the most valuable comic books, this comic book is significant not only because it's the first appearance of Superman but also because it's one of only a handful of copies in existence. Comic Connect co-founder Stephen Fisler estimates that only two copies of this edition are left, which currently holds an 8.0 grade, while most are much worse.
5. Marvel Comics No. 1 (1939) – $2.42 million
One of the most valuable, expensive and rare comic books ever sold, Marvel Comics No. 1 (1939) was auctioned at Comic Connect for $2.4 million in March 2022. While ComicConnect refused to disclose the purchaser's name, it revealed that the buyer lived outside of the U.S. and had been collecting comic books for about 40 years.
Among the characters featured in Marvel Comics No. 1 are The Human Torch, The Angel, Masked Raider and Namor the Submariner. The Human Torch is a super-powered android that can control fire; The Angel is a mutant who can fly; Masked Raider is a masked strategist, gunfighter, horseman and brawler; and Namor the Submariner is a superhero who can breathe underwater.
As a "pay copy," the comic book also contains handwritten notes from the publisher to the artists detailing what they're owed. Publisher Lloyd Jacquet used a pencil to note artists' royalties, such as those due to Frank Paul, who contributed the artwork for the cover. Adding these notations to the comic adds a unique historical element.
6. Batman No. 1 (1940) – $2.2 million
Heritage Auctions sold Batman No. 1 for $2.2 million in January 2021. This lone comic book was certified 9.4 by Certified Guaranty Company, so it had already set records before Heritage Auctions took it on the auction block.
A comic book fanatic, Billy Gates possessed the copy for over 4 decades after buying it for only $3,000 in 1979 from a Houston comic book store. After his death in 2019, his son decided to sell it.
7. Detective Comics No. 27 (1939) – $1.74 million
The most valuable and expensive comic book ever sold for the issue, Detective Comics 27 from 1939, which featured Batman's debut, sold for a record $1.74 million at auction. The comic, which is in near-mint condition, was purchased by an anonymous buyer.
National Press published Detective Comics 27 in 1939 to emulate Action Comics' Superman. The issue featured the first appearance of Batman, who quickly became one of the most popular superheroes in the world. Thanks to Batman's popularity, Detective Comics became one of the best-selling and one of the most valuable comic books of all time.
The copy, which is one of the most valuable and rare comic books sold by Goldin, is rated at 6.5. There are only six other copies rated this high, and the others that are rated higher are only eight total. There are only 36 known original copies of this issue, according to the auction house. An auction at Heritage Auctions in 2020 sold a CGC-graded 7.0 copy of the comic for $1.5 million.
8. All Star Comics No. 8 (1942) – $1.62
Heritage Auctions sold Wonder Woman Heritage Auctions' debut comic book for $1.62 million in June 2022. Heritage Auctions reports that the CGC Universal Grade rating of the book is 9.4 despite being over 7 decades old.
Wonder Woman is a fictional superheroine. The character is a founding member of the Justice League, a goddess, and an Ambassador-at-Large of the Amazon people. She has been a major character in the D.C. Universe for over 75 years. Her origin story has been revised several times, but in most versions, she is born as Diana, Princess of the Amazons, on the island of Themyscira.
Psychologist William Moulton Marston created Wonder Woman to counteract what he believed to be an overly masculine D.C. Universe. He felt that superhero comics at the time were too focused on male power and needed a strong female character to provide a different perspective. Wonder Woman quickly became one of the most popular characters in the D.C. Universe, and her impact can still be felt today.
9. Fantastic Four No. 1 (1961) – $1.5 million
At a Heritage Auction in April of 2022, a copy of one of the highly valuable and rare comic books "Fantastic Four No. 1 (1961)," sold for $1.5 million. Certified Guaranty Company rated the comic 9.2 out of 10. As per their 2022 census, there were only five other copies of the comic with a higher rating. The Fantastic Four No. 1 was published in 1961 and was the first issue of the Fantastic Four series.
The Fantastic Four comic was originally published under the sole authorship of Stan Lee and was illustrated by Jack Kirby. As one of the most valuable comic books, it introduced readers to the team of Mr. Fantastic: the Invisible Woman, the Human Torch, and the Thing.
The foursome gained their superpowers after being exposed to cosmic rays during a space mission, and they use their powers to protect the world from human and alien threats. The Fantastic Four comics' success led the company to develop other well-known comic series, like X-Men, Incredible Hulk, and Spider-Man.
10. X-Men No. 1 (1963) – $807,300
The last most valuable and expensive comic book ever sold is the X-Men No. 1 (1963). Comic Connect auctioned the copy for $807,300 in June 2021. Nine years ago, the same comic book – rated 9.6 on GCC's 10-point scale – sold for less than $250,000.
This comic was published during the Silver Age, which includes comics from 1956 to 1970. Stan Lee and Jack Kirby created the X-Men, a team of super-powered mutants who fought for peace and justice. The X-Men were led by Professor Charles Xavier, a powerful telepath who used his powers to help his team defeat their enemies.
Marvel Comics sold the film rights to the X-Men to 20th Century Fox in 1994. In 2019, The Walt Disney Company acquired Fox, thus acquiring the X-Men film rights. With Disney now in control of the franchise, fans can expect to see some big things from the X-Men in the years to come.
To summarize, some of the most famous and expensive comic books in the world include:
Conclusion
As the world of comic books continues to grow in popularity, so too do the prices of the rarest, most valuable and most expensive editions of comic books. While the most expensive comic book ever sold as of 2022 may seem like a lot of money to some, to others, it's simply the most valuable comic book or piece of art in the world. Whether a casual collector or a serious investor, these comic books are sure to impress and amaze.
Valuation
New Bond Street Pawnbrokers are a discreet, luxury pawnbroking service including borrowing against fine art and a variety of artists like Andy Warhol, Bernard Buffet, Damien Hirst, David Hockney, Marc Chagall, Raoul Duffy, Sean Scully, Tom Wesselmann, Tracey Emin, Banksy, and Roy Lichtenstein to name just a few.
This post is also available in:

Français (French)

Deutsch (German)

Italiano (Italian)

Português (Portuguese (Portugal))

Español (Spanish)

Български (Bulgarian)

简体中文 (Chinese (Simplified))

繁體中文 (Chinese (Traditional))

hrvatski (Croatian)

Čeština (Czech)

Dansk (Danish)

Nederlands (Dutch)

हिन्दी (Hindi)

Magyar (Hungarian)

Latviešu (Latvian)

polski (Polish)

Português (Portuguese (Brazil))

Română (Romanian)

Русский (Russian)

Slovenčina (Slovak)

Slovenščina (Slovenian)

Svenska (Swedish)

Türkçe (Turkish)

Українська (Ukrainian)
---
---

---
Authorised and Regulated by the Financial Conduct Authority