I hope you enjoy this blog post.
If you want us to appraise your luxury watch, painting, classic car or jewellery for a loan, click here.
Tate Modern Art Galleries– History, Interesting Facts & Famous Collections
June 29, 2018
What are the 4 Tate Modern galleries?
1. Tate Britain
Tate Britain is located in Pimlico, London on the site of the former Millbank Prison. In 1987, a man named Henry Tate funded the initial building of the National Gallery of British Art.
Initially an annexe of the National Gallery, it later became known as the Tate Gallery. Tate had also donated his art collection to the gallery. A fond collector of British Victorian artworks, he was a patron of Pre-Raphaelite artists and his collection included John Everett Millias' Ophelia, 1851-2 and J.W.Waterhouse's Lady of Shalott, 1888.
Tate gallery's collection expanded to include international contemporary artists in the early 1900s when it controversially acquired a collection intended to be housed in Dublin. From here they continued with the acquisition of international and contemporary art. By the 1950s, the Tate severed ties with the National Gallery and began its own operations.
Over the years, Tate has invested in the major expansion of this building as it continued to grow both its collection and commitment to world-quality temporary exhibitions. However, as it continued to grow it was becoming apparent that there was a need for a second museum in London; Tate Modern.
2. Tate Liverpool
Tate Liverpool is located in Liverpool's famous Albert Docks. Initially considered the 'Tate of the North', it opened to the public in 1988 and was intended to have a distinct identity with a focus on a younger audience through an education programme.
A predecessor to the Tate Modern art gallery, it was a taste of things to come. British Pop Artist Sir Peter Blake designed the cafe which features the patch-like motifs we have come to expect from his work.
In 2008, Liverpool was named the European Capital of Culture. To celebrate this, Tate Liverpool hosted the Turner Prize 2007. This was the first time the prize had been hosted outside of London.
3. Tate St Ives
St Ives was home to renowned British artist Barbra Hepworth – her Cornwall home was converted into a museum and sculpture garden after her death. In 1980, Tate took ownership and saw a unique opportunity for another gallery.
A former gasworks overlooking Porthmeor Beach and the Atlantic Ocean was chosen as the site to realise this vision. Tate St Ives opened in 1993 funded by donations from the local community, the Henry Moore Foundation, and the European Regional Development fund. Tate St Ives loans art from the Tate collection specifically works created by artists who have a connection to that location.
It receives an average of 240,000 visitors a year, a figure deemed so successful that the site underwent renovation and expansion completed in 2017. Notable exhibitors include Virginia Woolf, Patrick Heron, and Amie Siegel.
4. Tate Modern
The Tate Modern art gallery opened its doors in 2000, the youngest of all Tate galleries. Tate Britain's size was becoming a constraint as its collection and curatorial practices grew. The older Tate would focus on the British element of its collection with pieces dating from 1500, and Tate Modern's art gallery would be focused on the more contemporary pieces, housing works that date back to the 1900s up to the present day.
Visiting Tate Modern is free unless you intend on seeing a major exhibition, the main extensive collection, which includes pieces from Rothko, Matisse, Warhol, Pollock and many other greats. The Turbine Hall, which, as well as being a hugely impressive space, hosts a site-specific public art.
Another thing to consider when visiting Tate Modern is that it's more than just a gallery, it houses one of the UK's best art bookshops, as well as some fantastic views across north and south London. Tate Modern is the second most popular museum in London with more than 6 million visitors a year.
10 Interesting Facts You May Not Know About Tate Modern Art Galleries & Museum
1. Sugar and Art
Henry Tate funded the first Tate gallery and donated his collection of 65 paintings to the National Gallery. Tate opened a grocers store at the age of 20 and by the time he was 35 he owned 6 more, but Tate is more well-known as an industrialist. He made his money as a sugar merchant. Tate & Lyle sugar is still available to buy today.
2. It's Free
The Tate Britain and Tate Modern museums in London, along with Liverpool Tate, are free to visit. Major 'Blockbuster' exhibitions are not free but are certainly worth visiting.
3. Panoramic Views
The 6th floor of Tate Modern is a place less frequented by its visitors. The signage suggests this is the Kitchen and Bar area but it also offers one of the best panoramic views across The City of London, including St Pauls Cathedral, directly across the river Thames. When visiting Tate Modern, this is an absolute must.
4. The National Galleries
Tate Britain was originally called the National Museum of British Art. It was initially associated with the National Gallery, which opened in 1924 and is now located in Trafalgar Square. This is not to be confused with the V&A museum which opened in 1852 and was for a long time known as the National Museum of Art. It's not surprising that the public began referring to it as Tate. The Tate was in fact controlled by the National Gallery until 1954.
5. From Tate to Tate
Visiting both Tate Modern and Tate Britain is no easy feat. Walking from one to the other takes 40 minutes and travelling by Underground entails a change or a bit of a walk. But there is an alternative way to get from one museum to the other. There is a dedicated ferry boat in London going between Tate Modern and Tate Britain museums. It takes 25 minutes and you pass some of the most iconic buildings along the river Thames.
6. Young and Famous
Tate Modern is one of the most famous art galleries in the world. It is so synonymous with the Tate brand that its visitor numbers regularly overshadow Tate Britain. In 2009 Tate Modern's art gallery received approx 5 million more visitors. However, Tate Modern is the youngest of its siblings having opened its doors in 2000. Tate Britain, is the oldest, opening in 1897, making it 102 years older.
7. Visitors
Tate Modern is not only one of the most visited museums in London but in the whole of the UK. Second only to the British Museum, Tate Modern received approximately 6 million visitors in 2019. Tate Britain received nearly 2 million. Tate Liverpool received 660,000 and St Ives 278,000. This puts Tate Modern, Britain and Tate Liverpool in the top 100 most visited museums in Britain.
8. Turner Prize
The Turner Prize is an award for British art presented annually, since 1984. It was hosted at Tate Britain up until 2007 when it was hosted at Tate Liverpool. Now, Tate Britain hosts the event every other year, with a venue outside of London filling in the gaps.
9. The Tate Collection
As of 2022, the collection has in excess of 65,000 artworks. It contains artworks dating back as far as 1500 and contains painting, sculpture, photography, video, sound, performance and digital pieces. You can view the entire collection through the website. Not all works are kept in London museums – some are loaned out to other galleries (including St Ives and Liverpool) and some are even held in private collections.
10. Tate Members
Founded in 1957 as 'Friends of Tate Gallery', Tate Members raise money to buy artworks and promote the galleries. Their contributions mean that the Tate collection is accessible to all people, including free admission and access to the collection online. Tate Members has enabled the purchase of 400 masterpieces such as Picasso's Weeping Woman.
Top 5 Most Famous collections ever displayed at the Tate Art Galleries & Museum
1. The Turner Collection
Joseph Mallord William Turner is perhaps one of the most famous British artists of all time. When he died he bequeathed his collection to the nation. The Turner Bequest consists of 180 oil paintings and 19,000 drawings and watercolours in the form of sketchbooks. It was first put on display at both the National Gallery and the British Museum as there was not enough space to house it in its entirety as Turner intended.
However, a donation of £20,000, by Sir Joseph Joel Duveen was offered specifically to build an extension specifically for these works of art. That work was completed in 1910 and Turner's work has been housed at Tate Britain ever since. Today it lives in the Clore Gallery in Tate Britain, a purpose-built extension that incorporates Turner's sketchbooks.
2. Kandinsky for Solomon R Guggenheim Museum
Solomon R Guggenheim's Kandinsky collection is renowned. This collection not only shows some of his most famous pieces but his whole development as an artist.
The collection came to Tate in 1958 and showcased two very influential sides to Kandinsky: free expression which defined his work between 1909 and 1918 and his more geometrical style seen from 1921 to 1935. The latter style was seen as a major influence on a group of Parisian painters.
Artists such as Picasso and Matisse took up this geometric style seeing it as a form of political rebellion and they too became highly influential artists.
3. The John Hay Whitney Collection
From Blake, Raeburn and Romeny to Renoir, Van Gogh and Matisse – works of these incredibly well-known artists are all included in the John Hay Whitney collection. Some of these older watercolours had been hung on the walls of his family home and later became a part of his collection. One of his earlier purchases was Renoir's Moulin de la Galette. 1876 was a sign of his diverging interest and admiration of French painters.
Whitney went on to collect Renoir's successors, Lautrec, Gaugin, and Matisse. His collection contains one of the greatest examples of Van Gogh's long series of self-portraits. This collection was exhibited in Tate Britain in 1961.
4. The Froehlich Collection
The Froehlich Collection is comprised of contemporary German and American artists. The Collection contains more than 320 pieces by 10 American artists and 9 German artists. The collector became interested in collecting art from both countries after living in Germany and America during the post-war period of the 1950s and 1960s.
The collection includes key figures of the time including Joseph Beuys, Andy Warhol, Bruce Nauman and Gerhard Ritcher to name a few. This collection was exhibited in Tate Liverpool in 1999.
5. Andy Warhol Foundation for Visual Arts
It's perhaps fair to say that Andy Warhol received far more than his 15 minutes of fame. His name is synonymous with Pop Art and he may be the most famous artist of all time.
His immigrant background and his willing embrace of consumerism and celebrity gave a nod to the American Dream. His artwork documented a shift in post-war culture which still resonates today. This collection was exhibited at Tate Modern art gallery in 2020.
History of Tate Modern Art galleries & Museum, London
Of the four major Tate Modern Art Galleries, Tate Modern Museum in London is the newest – and yet, it is often thought of as the most iconic. Housed in the former Bankside Power Station, it sits directly across from St Paul's Cathedral; a perfect reflection of the diversity of great art.
This notion of diversity also rings true in its exhibitions: Tate Modern's great Turbine Hall is known for its conceptual installations while its upstairs galleries walk visitors through the fascinating history of modern art. The Tate Modern Art Gallery building itself is the gallery's largest artwork, and it plays a key role in how the exhibitions come together.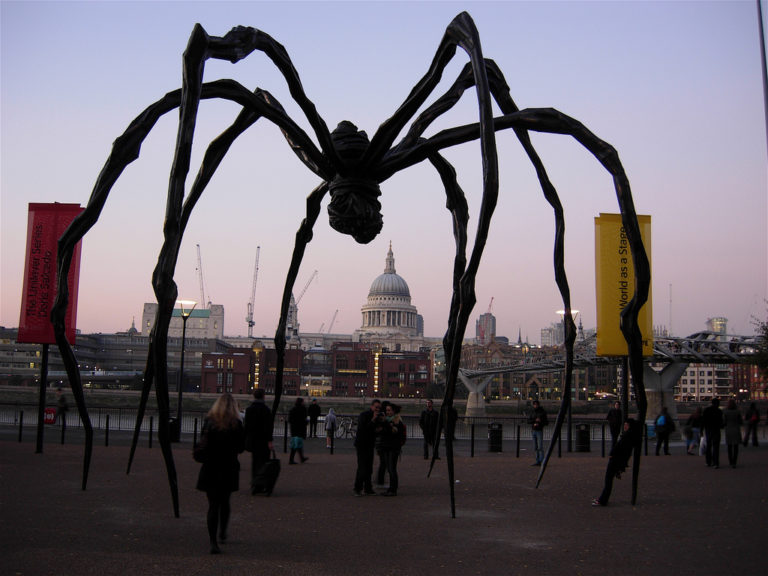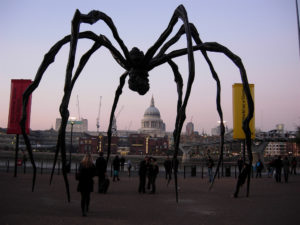 The architectural history of Tate Modern Art Gallery & Museum London
Back in 1992, the Tate Trustees began their search for an architectural proposal to create a new gallery for international modern and contemporary art. It needed to be distinguishable from Tate Britain, which had sat down the road in Millbank since 1897; but retain the air of influence for which Tate Britain had become known.
Bankside Power Station was chosen as the site of this new gallery. The iconic but grubby power station had been redundant since 1981 but it occupied the Thames skyline in such a way that its form had always outweighed its function. A competition was launched: this defunct building, almost the size of Westminster Abbey, needed a new purpose.
The design competition was won by a pair of under-the-radar Swiss architects named Herzog and De Meuron. To some, the decision was baffling. Britain's own community of architects was filled with modernist visionaries, all frustrated by a lack of public architectural commissions.
In the end, Herzog and De Meuron's proposal was chosen because of its authenticity as much as its design. Of all the entrants, they appeared to be offering to 'do' the least. Retaining much of the original character of the building was important to the Tate Trustees, who responded warmly to Herzog and De Meuron's combination of the 35-metre-high turbine hall as a dramatic entrance, and the new function of the boiler house as gallery space.
With a £12 million grant in their pockets, given by the English Partnerships regeneration agency, the site was purchased and the work started in 1996.
Four years later, the Tate Modern Art Galleries exploded onto London's cultural scene. Today, the Tate Modern Museum is one of the top 3 UK tourist attractions, so it is hardly a surprise that it brings £100 million to the London economy every year.
This economic influence comes as a direct result of exceptional and consistently innovative art exhibitions.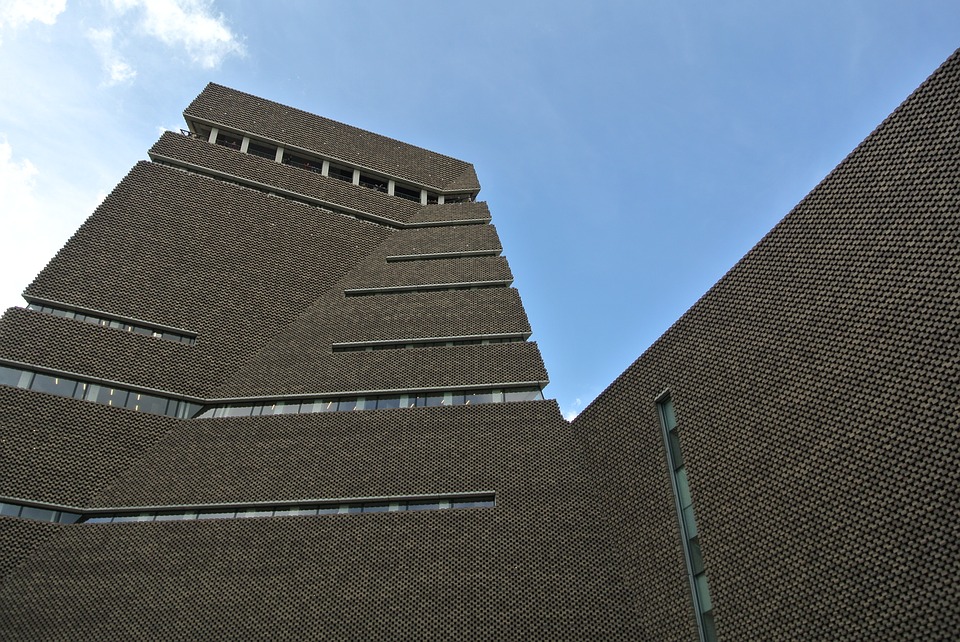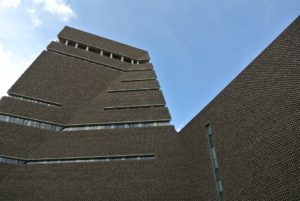 The curatorial history of the Tate Modern Galleries in London: free displays
Countless famous names grace the walls of this gallery. A true world player, it is home to works by Warhol, Lichenstein, Picasso, Matisse, and Rothko.
Throughout its 18-year history, the Tate Modern gallery has always displayed artwork according to themes, and never chronology. A piece made in 1900 could happily sit next to one from 2018, as long as they are thematically linked. This subjective approach to curation means there are frequent changes in Tate Modern Museum's displays. Every five years or so, its curators refresh the way the artworks are presented.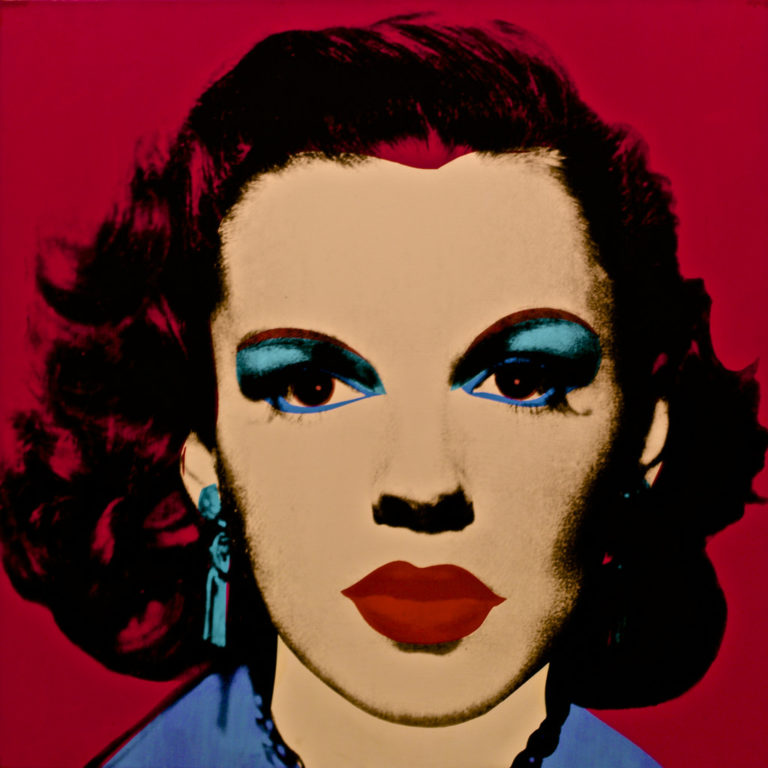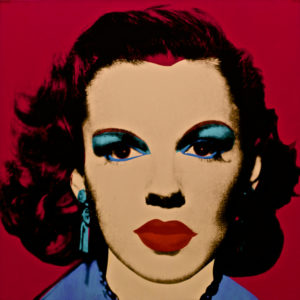 The initial hanging sat from 2000 to 2006, and split the artworks into:
• History/Memory/Society
• Nude/Action/Body
• Landscape/Matter/Environment
• Still Life/Object/Real Life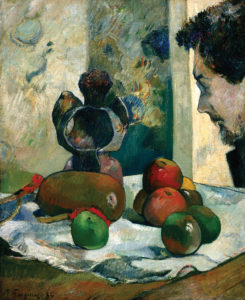 Unveiled in 2006, the second hanging within the Tate Modern Museum & Gallery focused on the pivotal moments of 20th-century art. It gave visitors specified areas for:
• Material Gestures
• Poetry and Dream
• Energy and Process
• States of Flux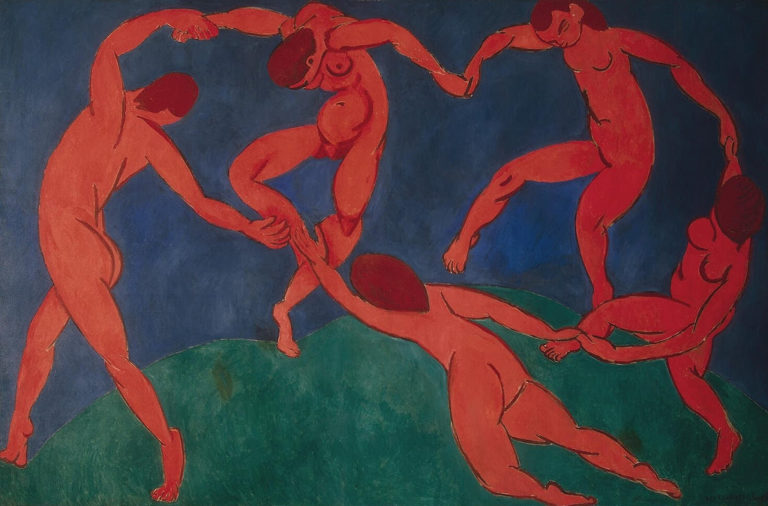 This rehang had been a resounding success, so there were fewer alterations on the third hanging in 2012:
• Poetry and Dream
• Structure and Clarity
• Transformed Visions
• Energy and Process
• Setting the Scene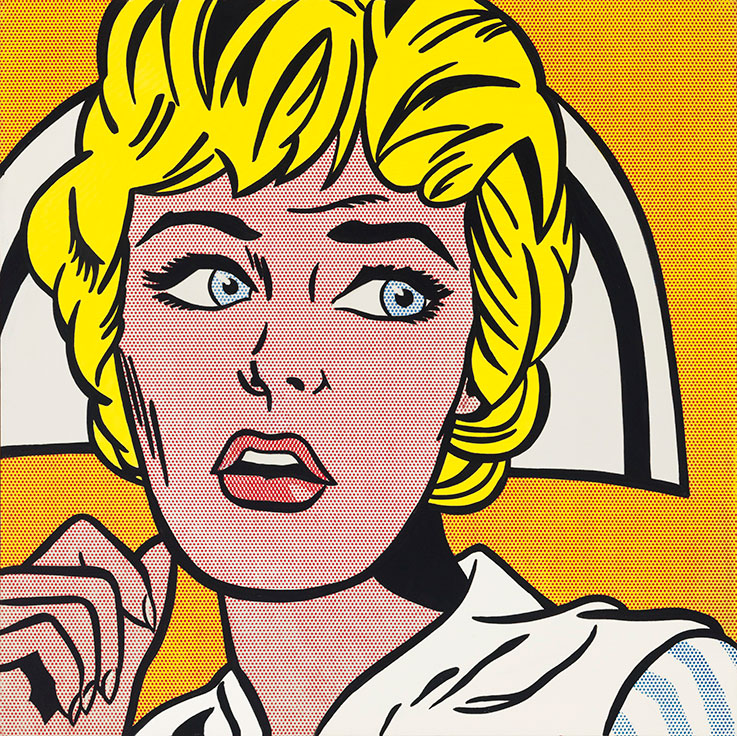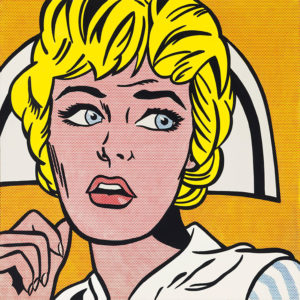 In June 2016, Tate Modern curators rearranged the artworks into the following categories:
• Start Display
• Artist and Society
• In the Studio
• Materials and Objects
• Media Networks
• Between Object and Architecture
• Performer and Participant
• Living Cities
Every one of the rehangs has focused on the dialogue between artists. One of the most highly-regarded juxtapositions is between Claude Monet's Water-Lilies and Mark Rothko's Untitled. By sitting them next to one another, visitors can appreciate how two artists display their captivation for dappled and changing light in a starkly different way.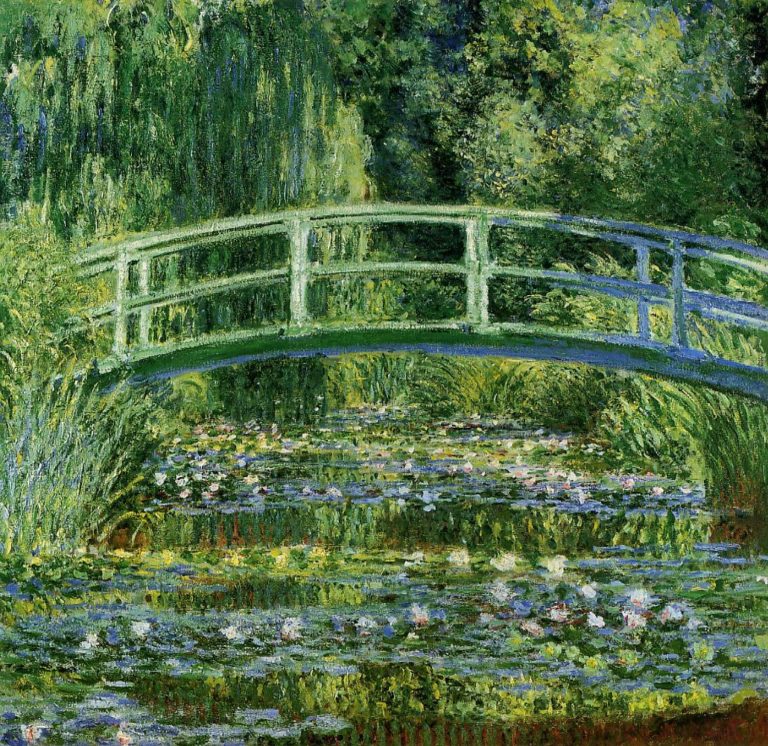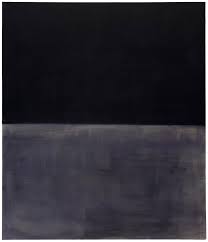 Tate Modern: A sweet gift from a sugar merchant
Viewing some of the world's best contemporary art at Tate Modern Galleries is free, and we have sugar and philanthropy to thank for that.
Henry Tate, a 19th Century sugar merchant, first donated £80,000 and a vast collection of contemporary paintings to the government and by proxy, the people and visitors of the United Kingdom.
Now, five million people are visiting Tate Modern Museum in London every year. Because of Henry Tate's original donation, the diversity of great art, reflected both by the building and the artworks inside, is an idea offered to everyone.
At our fine art pawn shop in Mayfair we offer instant credit with minimal paperwork, plus specialist advice throughout. We provide a discreet, high-end pawnbroking service including lending against fine art on a variety of artists like Andy Warhol, Bernard Buffet, Damien Hirst, David Hockney, Marc Chagall, Raoul Duffy, Sean Scully, Tom Wesselmann, Tracey Emin, Banksy, and Roy Lichtenstein to name just a few.
This post is also available in:

Français (French)

Deutsch (German)

Italiano (Italian)

Português (Portuguese (Portugal))

Español (Spanish)

Български (Bulgarian)

简体中文 (Chinese (Simplified))

繁體中文 (Chinese (Traditional))

hrvatski (Croatian)

Čeština (Czech)

Dansk (Danish)

Nederlands (Dutch)

हिन्दी (Hindi)

Magyar (Hungarian)

Latviešu (Latvian)

polski (Polish)

Português (Portuguese (Brazil))

Română (Romanian)

Русский (Russian)

Slovenčina (Slovak)

Slovenščina (Slovenian)

Svenska (Swedish)

Türkçe (Turkish)

Українська (Ukrainian)

Albanian

Հայերեն (Armenian)

Eesti (Estonian)

Suomi (Finnish)

Ελληνικά (Greek)

Íslenska (Icelandic)

Indonesia (Indonesian)

日本語 (Japanese)

한국어 (Korean)

Lietuvių (Lithuanian)

Norsk bokmål (Norwegian Bokmål)

српски (Serbian)

Tamil
---
---

---
Authorised and Regulated by the Financial Conduct Authority