Top 7 Most Expensive Watches ever produced by Patek Philippe as of 2019
September 27, 2019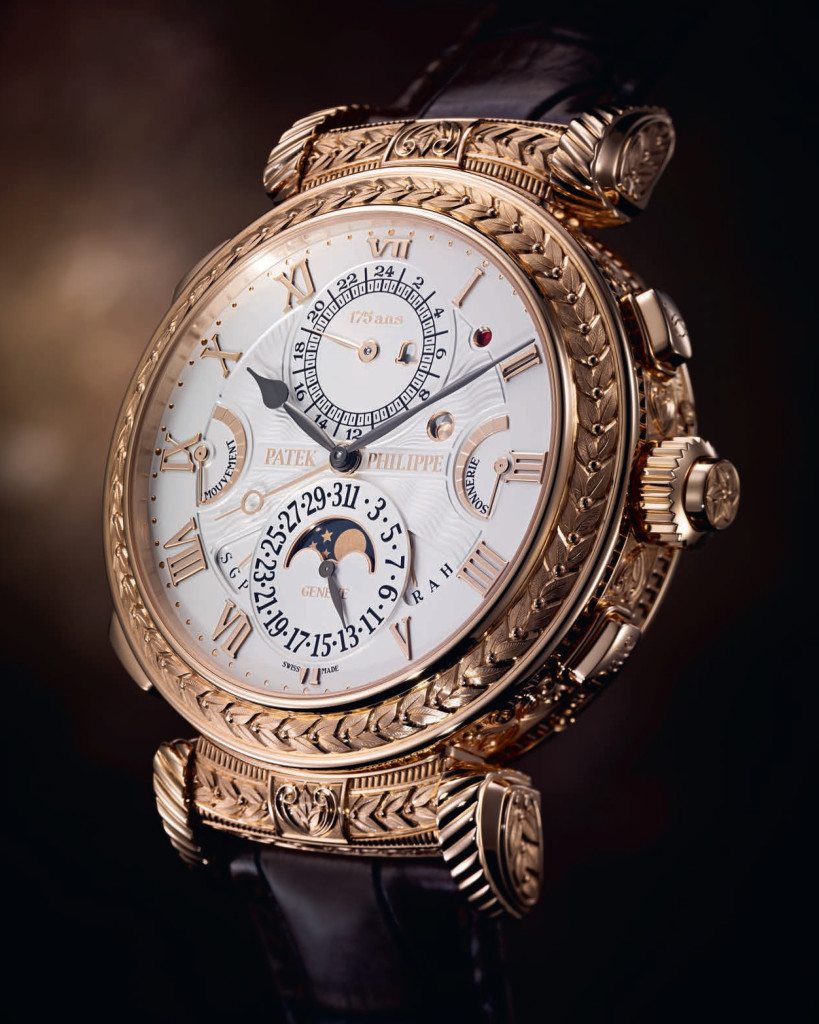 Originally founded by designers Antoni Patek and Francois Czapeck as Patek, Czapeck & Co. in 1839, Patek Philippe has commanded great acclaim with their beautiful and sophisticated watch designs. Their innovative technologies and fine craftmanship applied in the making of each timepiece have been their main selling point enabling them to maintain their position as one of the word's top luxury watch-makers.
Although the company originally specialized in designing pocket watches, their pivotal historical moment came with the introduction of the world's first wristwatch in 1868. This was to mark the beginning of the end for the pocket watches which started losing popularity ever since. Based in Geneva, the company currently prides itself on its ability to meet the cosmetic needs of numerous figures including dignitaries, celebrities, and even royalties. Its most intricate and complex designs also hold the record of the most expensive watches that have ever been produced worldwide.
Below is a list of the 7 most expensive watches that Patek Phillippe have produced, as marked by their prices in auction:
7. The 1957 Model 2499
This is a rare model with only five pieces known to have been produced. The model weighs 18 karats and is made of a rose gold casing with the signature Patek Philippe stamp engraved on its casing. In a 2007 Christie's auction event, a 1957 Model 2499 watch made history as the most expensive Patek Philippe piece to have been sold at $2.28 million.
6. The 1953 Heures Universelles Model 2523
This stunning model was first introduced in the year 1953. Made from 18 karat gold, the casing of the Heures Universelles Model 2523 is meticulously and vibrantly designed to match its grand name. The enamel dial of this piece is a representation of the map of North America adding to its artistic design. The model fetched $2.9 million at auction.
5. The 1923 Officer
This is a rare piece with only one of its kind made. The piece exudes a feeling of classic sophistication with its 18-karat yellow gold and a memorable and distinctive chronograph. The model has an exterior chapter ring which has two subsidiary dials and calibrations for 1/5th seconds. Its unique feature is the fact that it is the only Patek Philippe's watch with a 60-minute counter, and also the fact that it is the word's first split-seconds chronograph made out of a wristwatch. It was sold at $2.965 million at the Patek Philippe Museum auction.
4. The 1927 Minute Repeating Wristwatch
This piece was specifically designed for Henry Graves, a close associate of Patek Philippe and is engraved with his personal message, 'Esse Quam Videri" which can be translated to "To be, not to seem". It features a unique shape with a beautiful yellow gold casing and bears the coat of arms of the Graves family. It was sold for a grand total of $2.99 million at an auction by Sotheby's.
3. The 1951 Ref 2499
The first series of this model featured wristwatches made out of rose gold with a weight of 18 karats. Some of the outstanding features of this model include a moon phase dial, a Patek Philippe signature stamp, and a perpetual calendar. Although a standard piece of this model cost not less than $2.12 million in an auction, two members of this model fetch way more. At a 2012 auction, a platinum Ref 2499 from music icon Eric Clapton's collection was sold at $3,566,757.
2. The 1939 Platinum World Time
In terms of design, this model stands out as an absolute masterpiece by Patek Philippe. Only one watch was produced of this model, instantly making it a very rare piece. The model features painstaking craftsmanship in its design, with the icing being the fact that on its face, 24 time zones and over 42 of the world's important cities have been incorporated with rigorous precision. The model was sold for $4.03 million in 2002 at the Antiqorum.
1. The 1943 Ref 1527
This is the most impressive Patek Philippe wristwatch owing not only to the high price it fetched on auction but also its breathtaking features and design. This vintage features an elaborate moon phase display, a chronograph, and an iconic perpetual calendar. Other deluxe features of this model include a date indicator, bi-metallic compensation balance, minute markings, gold Arabic numbers, and over 23 encrusted gemstones. It has a yellow gold casing weighing 18 karats, with the largest silver matte dial (37 millimetres) produced at the time. The watch fetched a record-breaking amount of $5.5 million at a 2010 Christie's auction.
In this digital age where time can be checked from a variety of devices, it is very encouraging to see that the precision engineering and class of these deluxe timepieces still enable them to fetch serious amounts of money. Patek Philippe watches not only offer a tried-and-tested was of telling time but also a sense of artwork which makes them some of the most in-demand collectables.
New Bond Street Pawnbrokers is the top pawnshop for watches in London, offering best interest rates on loans against fine watches. If you are looking to pawn your Patek Philippe do give us a call today!
---
---