I hope you enjoy this blog post.
If you want us to appraise your luxury watch, painting, classic car or jewellery for a loan, click here.
Top 14 Most Expensive Patek Philippe Watches in the World Ever Sold as of 2023
January 8, 2021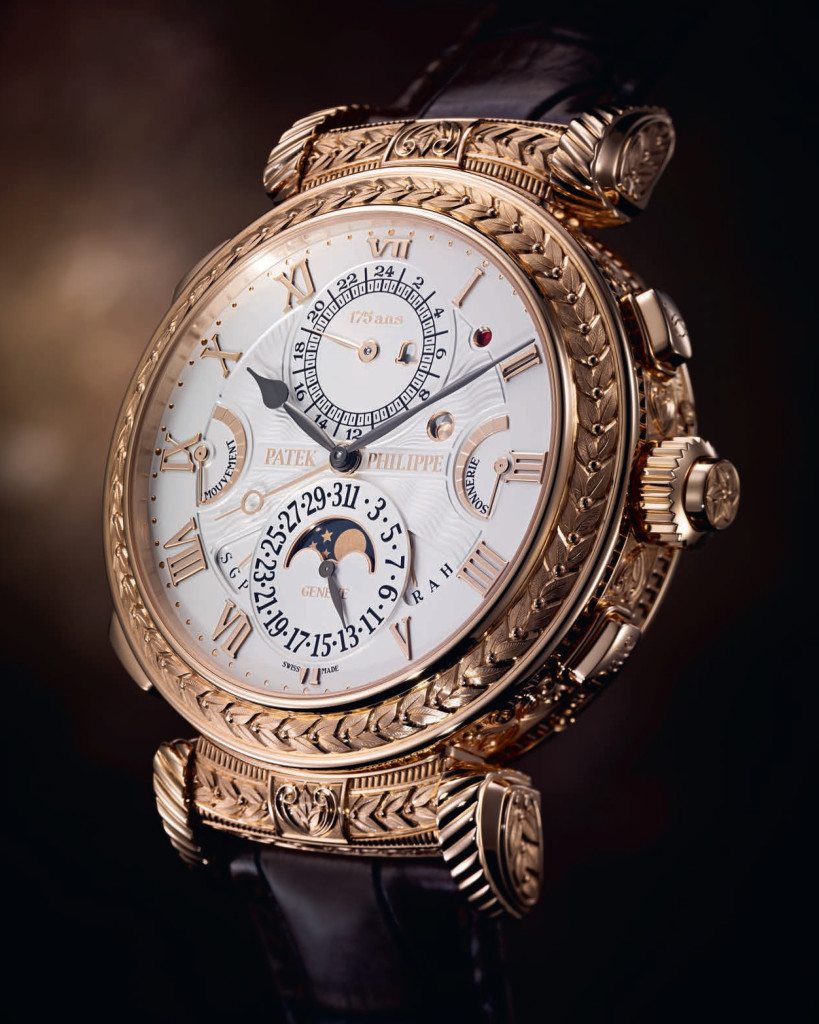 Founded in the mid-1800s, Patek Philippe has soared to the top of every luxury investor with its stunning, sophisticated watch designs that instantly became some of the most expensive watches in the world, ever sold as of the time of this writing in 2023. Their innovative technologies and fine craftsmanship applied in the making of each timepiece have been their main selling point, enabling them to maintain their position as one of the world's top luxury watchmakers. 
Understated, beautiful, and sophisticated, a Patek Philippe watch embodies luxury investment. Of their watches, let's explore some of the most expensive watches in the world ever to have been sold by Patek Phillips as of 2023. 
The impact of Ukraine War
As the effects COVID-19 pandemic decreased in 2021, world economics began to recover.
This victory, however, was short-lived at the onset of the Russian-Ukrainian war in 2022. The two countries combined account for about 2.2% of global spending.
Many Ukrainians are focused on their well-being and those living in Russia are dealing with embargoes from other countries. Because of this, there has been a significant decrease in consumers in that area of the world.
These conditions have hurt the production levels of the luxury watch industry and other luxury items.
1. Production and Price
Fashion and luxury products are facing a unique challenge in the wake of the Russian-Ukrainian crisis. Prices for raw materials, transportation, and energy have all risen sharply, putting pressure on profit margins. Fewer people are buying luxury watches, meaning that the industry is struggling.
The price of luxury goods always increases during times of conflict. In this case, the fighting between Russia and Ukraine has led to an uptick in Patek Philippe watch prices due to lower demand. The conflict has also caused shortages in many resources including gold, silver, and even diamonds. 
An early Patek Philippe Perpetual Calendar Ref. 1518 in pink gold with a pink dial was the star of the 2020  Geneva Watch Auction, selling to a phone bidder for $3,333,926. This highly coveted timepiece is one of the finest examples of Patek Philippe's craftsmanship, and Philippe's watches are always highly anticipated offerings at auction, hence their inclusion on all of our list of the most expensive watches in the world ever sold as of 2023.
This particular example was especially desirable due to its excellent condition and its unique pink dial. With such a high price tag, this watch would be a cherished addition to any collection. However, many people are holding on to luxury watches like these instead of putting them up for auction again because of a lack of interested buyers. 
As a result, luxury watch manufacturers must find a way to maintain their high value in prices without turning away customers. In China, Europe, and the United States, many brands have already implemented price increases, sometimes significant ones. 
The challenge is to find the right balance between maintaining profitability and keeping customers happy. With the Russian-Ukrainian crisis showing no signs of abating, this will become an even greater concern for luxury strategists in the coming future.
2. Effects on Demand
The Russia-Ukraine war has caused a dramatic increase in demand for Patek Philippe watches.
While the company has always been famous among watch enthusiasts, the conflict has made its products even more desirable. Thanks to their reputation for quality and craftsmanship, Patek Philippe watches are seen as a symbol of luxury and success.
Many people are willing to pay a premium price to own one of these phenomenal and stylish accessories. Patek Philippe's company has responded to the increased demand by ramping up production, but the Russia-Ukraine war has significantly impacted the watchmaking industry, making business difficult. Patek Philippe is at the forefront of this change.
The economic turmoil in Russia is felt by its citizens, but not all forms of wealth are equally susceptible. As the ruble continues to plummet, markets have remained shuttered for much of this year due to the ongoing dispute with Ukraine.
Many wealthy people turn towards investing in luxury items such as jewelry or watches. These goods will preserve value better than other types might during times when inflation is rampant across all industries.
Other products, like food prices, change enough even without any major events happening outside country borders, which causes more economic uncertainty.
3. The Seizing of Luxury Watches
The Russian government has responded to other countries' sanctions by seizing luxury watches from foreign countries. This is causing a sudden influx in demand for expensive timepieces, which could lead not only to higher prices but also to inflation rates across all related industries. 
As Russia attempts to hoard wealth to fund its invasion of Ukraine, the world is pushing back against them. Many countries have blocked trading with Russia, so seizure is the only way the Russian government can keep exports coming in from other countries. 
Too many people are buying at once with cash instead of using credit cards or loans from banks. In addition, this seizure might damage Russia's relationships abroad, especially those whose companies lost millions due to solely targeting Western nations.
This will make it difficult, if not impossible, for Russia to do business with other countries in the future, which means that Patek Phillipe watches may lose an important market (Russian oligarchs are notorious for their love for all things luxury, including timepieces).
Impact Of Covid On Patek Philippe's Watches 
Unfortunately, Patek Philippe was not immune to the hurdles of Covid-19. Throughout COVID, the company reported that its watch production declined by 30%. 
The shutdown of their Swiss manufacturing during lockdowns, paired with additional safety measures, kept vital watchmakers and other technicians from being able to produce the watch. 
Yet, Patek Philippe continues to produce magnificent watches. The company recently unveiled a revamp of one of their most coveted, complex watch called The Nautilus.
That's all to say; nothing will stop this luxury watchmaker from producing fine watches that will command high prices at auctions worldwide- not even a global pandemic. 
Let's Dive In into our list of the most expensive Patek Philippe ever sold!
14. Sky Moon Tourbillon 6002G $1.5m
The complicated wristwatch movement surely makes this one of Patek Phillippe's most expensive pocket watches ever sold as of 2023—either that or the astoundingly detailed engravings…then again, maybe it's the 18k gold case!
Whatever the reason, the Sky Moon deserves a spot in the top 14 Patek Philippe watches as it is one of the most adored, albeit complicated watches the maker creates. As a result, it hits a mid 1 million dollar range—not bad for a Patek Philippe watch price as compared to the rest of this list!

13. Possibly Unique Aviator Prototype Wristwatch – $1.7m
While this is not Patek Philippe's most expensive watch ever sold as of 2023, the Aviator Prototype boasts unique features and an intoxicating luxury design that sets itself above the rest of its counterparts. 
One of its most notable features is the ability to split center seconds, which is an unusual step outside the typical watch design. Additionally, the Aviator Prototype has only one other version as Patek only made two of these exclusive watches.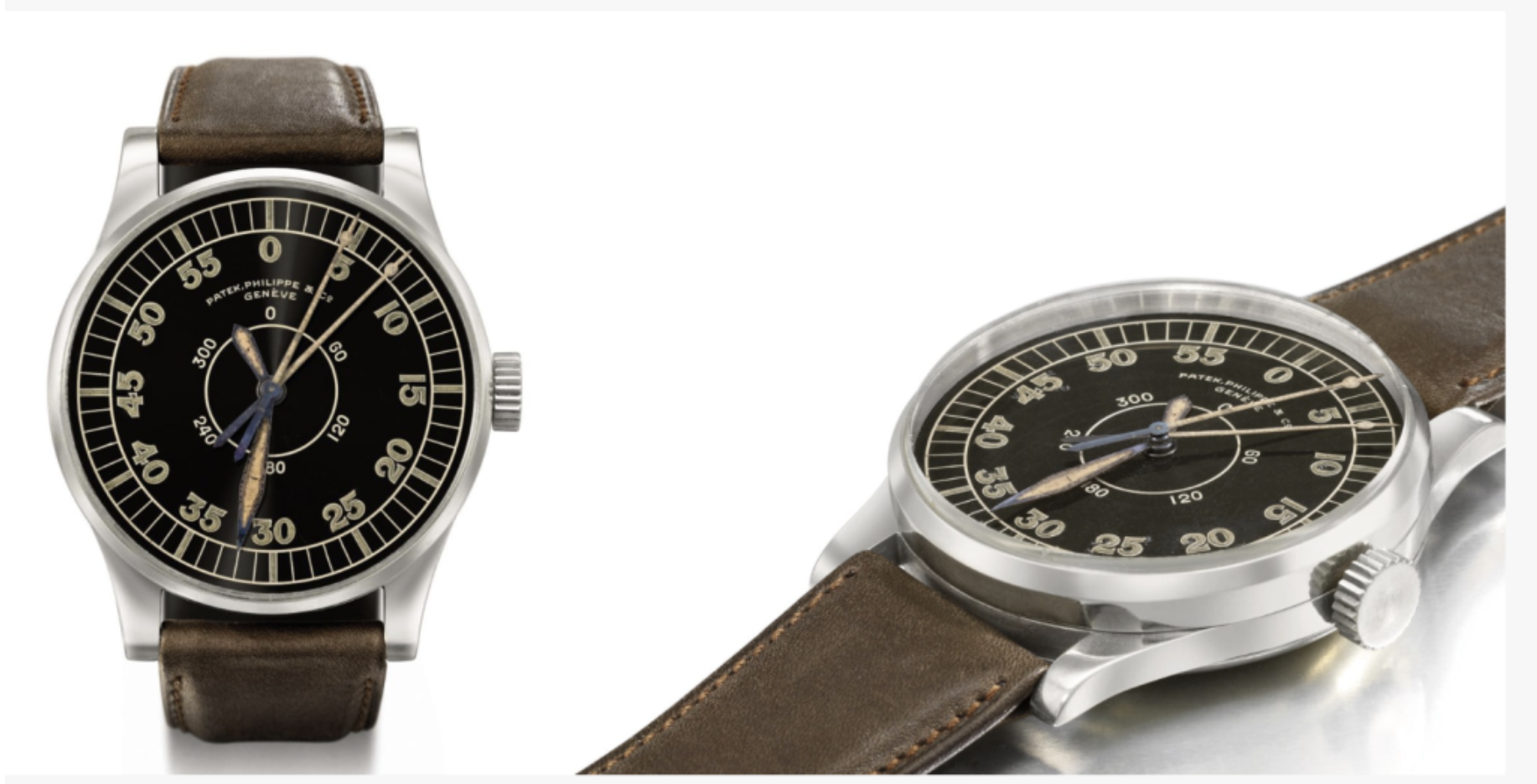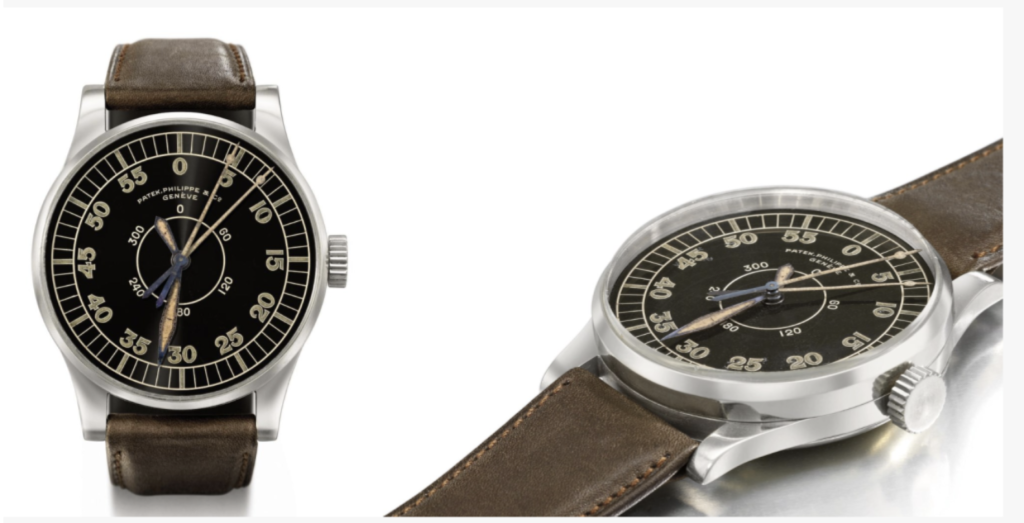 12. Reference 1591 Perpetual Calendar – $2.2m
Though the price tag is a bit lower than some of its counterparts, the Perpetual Calendar is still one of the most expensive Patek Philippe watches in the world on our 2023 list. This 1591 original combines subdued, beautiful aesthetics with an impressive engineering feat. But, that's not what's so elusive about it: there were only two ever made. 
The stainless steel version was sold by Christie's, while the other boasts a magnificent 18k yellow gold design. As such, the Perpetual Calendar watch deserves its spot as one of Patek Philippe's most expensive pocket watches. 
11. The 1957 Model 2499
This is a rare model with only five pieces known to have been produced. The model weighs 18 karats and is made of a rose gold casing with the signature Patek Philippe stamp engraved on its casing.
In a 2007 Christie's auction event, a 1957 Model 2499 watch made history as the most expensive Patek Philippe piece to have been sold in the world, at the time, for $2.28 million.
10. The 1953 Heures Universelles Model 2523
This stunning model was first introduced in the year 1953.
Made from 18 karat gold, the casing of the Heures Universelles Model 2523 is meticulously and vibrantly designed to match its grand name. The enamel dial of this piece is a representation of the map of North America adding to its artistic design.
The model fetched $2.9 million at auction, a worthy entry on our list of the top most expensive Patek Philippe watches in the world as of 2023.
9. The 1923 Officer
This is a rare piece with only one of its kind made in the whole world, making it one of the most expensive Patek Phillipe watches sold as of 2023.
The piece exudes a feeling of classic sophistication with its 18-karat yellow gold and a memorable and distinctive chronograph. The model has an exterior chapter ring which has two subsidiary dials and calibrations for 1/5th second. Its unique feature is the fact that it is the only Patek Philippe's watch with a 60-minute counter, and also the fact that it is the world's first split-seconds chronograph made out of a wristwatch.
It was sold at $2.965 million at the Patek Philippe Museum auction.
8. The 1927 Minute Repeating Wristwatch
This expensive watch was specifically designed for Henry Graves, a close associate of Patek Philippe, and is engraved with his personal message, 'Esse Quam Videri" which can be translated to "To be, not to seem".
It features a unique shape with a beautiful yellow gold casing and bears the coat of arms of the Graves family. It was sold for a grand total of $2.99 million at an auction by Sotheby's.
7. The 1951 Ref 2499
The first series of this model featured wristwatches made out of rose gold with a weight of 18 karats. Some of the outstanding features of this model include a moon phase dial, a Patek Philippe signature stamp, and a perpetual calendar.
Although a standard piece of this model cost not less than $2.12 million in an auction, two members of this model fetch way more. At a 2012 auction, a platinum Ref 2499 from music icon Eric Clapton's collection was sold at $3,566,757, making these watches the most expensive Patek Phillipe in the 1951 series, ever sold as of 2023.
6. The 1939 Platinum World Time
In terms of design, this model stands out as an absolute masterpiece by Patek Philippe. Only one watch was produced of this model, instantly making it a very rare,  and one of the most expensive Patek Philippe watches in the world, at the time of this writing in 2022.
The model features painstaking craftsmanship in its design, with the icing being the fact that on its face, 24 time zones and over 42 of the world's important cities have been incorporated with rigorous precision.
The model was sold for $4.03 million in 2002 at the Antiqorum.
5. The 1943 Ref 1527
This is one of the most impressive, expensive Patek Philippe wristwatches owing not only to the high price it fetched at the auction but also to its breathtaking features and design.
This vintage Patek features an elaborate moon phase display, a chronograph, and an iconic perpetual calendar. Other deluxe features of this model include a date indicator, bi-metallic compensation balance, minute markings, gold Arabic numbers, and over 23 encrusted gemstones.
It has a yellow gold casing weighing 18 karats, with the largest silver matte dial (37 millimeters) produced at the time. The watch fetched a record-breaking amount of $5.5 million at a 2010 Christie's auction.

4. Patek Philippe 5208T — $6.23m
Pulling in at a sizeable 6.23 million dollars, this luxury Patek watch sold in an auction in 2017. Of course, that's exactly what the watch was meant for, as it was created specifically for Monaco's Only Watch auction (a charity auction that raises funds to research Duchenne Muscular Dystrophy). 
This titanium version of the 5208 is a stunning deep blue color, complete with sapphire-crystals, gold indexes, and an 18K gold dial plate.
Another worthy entry on our 2023 list of the most expensive Patek Philippe watches in the world, ever sold at auction.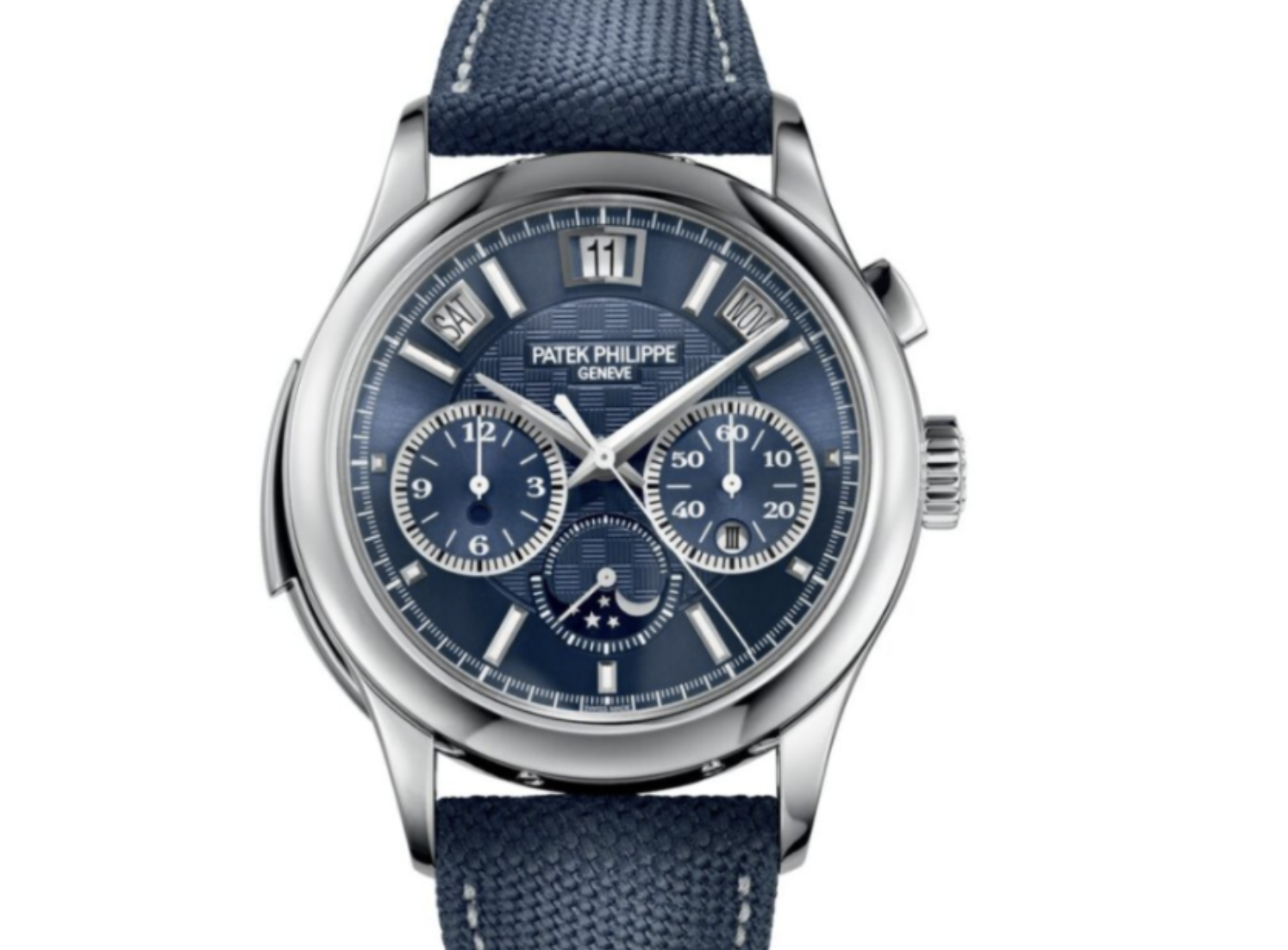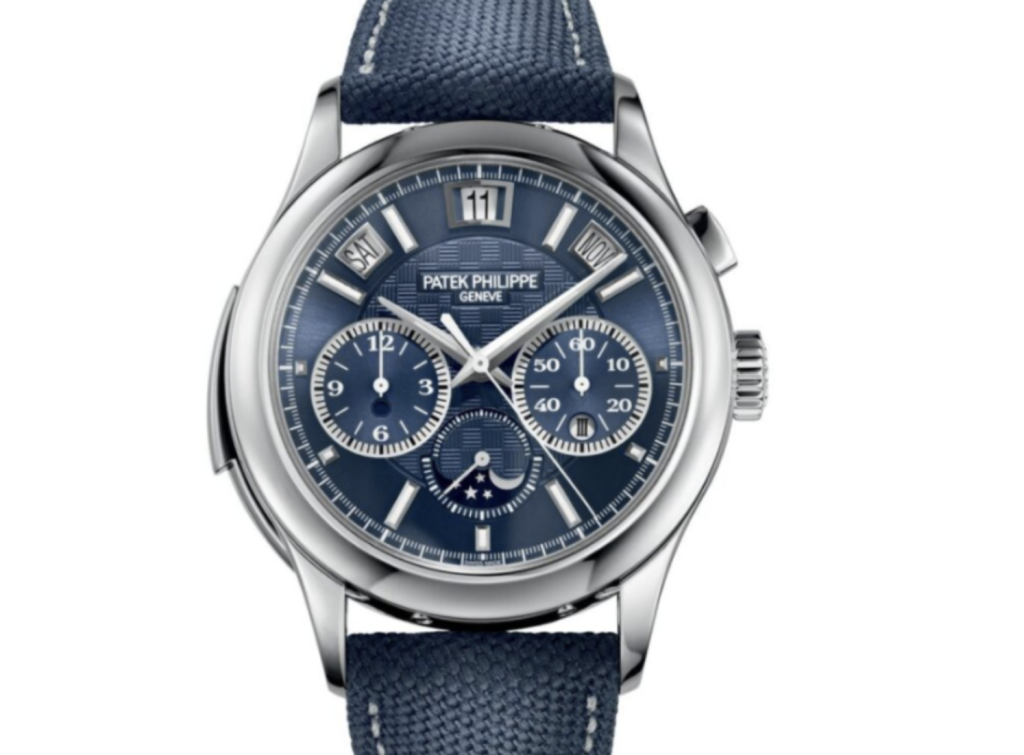 3. Patek Philippe Gobbi Milan 'Heures Universelles' 2523 — $8.97m 
There's no doubt that the Patek Philippe Gobbi Milan keeps in the same vein of exclusivity; only a mere seven Gobbi Milan pink-gold and blue watches were ever created. 
Furthermore, even fewer exist in the current day. Only one pink gold with blue enamel centers is known to survive the decades. And, to make this one watch even more prized, this is the same watch that is double-signed by Patek Philippe and Gobbi.

2. Patek Philippe Stainless Steel 1518 – $11.14m
Though considerably less expensive than the Grandmaster Chime, the Patek Philippe Stainless Steel remains as one of the most expensive Patek Philippe watches in existence as of 2023.
Perhaps because it carries such historical significance, this 1518 model is the world's first perpetual calendar chronograph. 
And, to make these luxury watches even more exclusive, out of all the 281 models produced, only four stainless steel versions still exist. 

1. The Patek Philippe Grandmaster Chime 6300
Undoubtedly, the Grandmaster Chime is the Patek Philippe costliest watch in 2023. The Grandmaster Chime obliterated past luxury watch records as it is the most expensive watch in the world, ever sold to date (2023). 
The Grandmaster Chime is thought to be the most complex watch made to date, as it boasts an astounding 20 complications. The Grandmaster Chime's features include an alarm and an exclusive engraving entitled "The Only One." It's no surprise that it fetches the Patek Philippe highest price.
In fact, with an impressive 31.19 million price tag, it's safe to say that the Grandmaster Chime is the most expensive watch in the world in 2023. 

The history of Patek Philippe 
Originally founded by designers Antoni Patek and Francois Czapeck as Patek, Czapeck & Co. in 1839, Patek Philippe has commanded great acclaim with their beautiful and sophisticated watch designs.
Their innovative technologies and fine craftmanship applied in the making of each timepiece have been their main selling point enabling them to maintain their position as one of the world's top luxury and most expensive watch-makers as of 2023.
Although the company originally specialized in designing pocket watches, its pivotal historical moment came with the introduction of the world's first wristwatch in 1868. This was to mark the beginning of the end for the pocket watches which started losing popularity ever since, as our watch experts at New Bond Street Pawnbrokers can well testify.
Based in Geneva, Patek Philippe currently prides itself on its ability to meet the expensive and cosmetic needs of numerous figures including dignitaries, celebrities, and even royalties. Its most intricate and complex designs also hold the record of the most expensive watches that have ever been sold worldwide as of 2023.
Antoni Norbert de Patek was a courageous and resourceful soldier who fought in the Polish rebellion against the Russian occupation in 1830. After the conflict, Patek was forced to leave Poland along with many of his countrymen, and he eventually settled in Switzerland in 1833.
By this time, Patek had already begun cultivating his artistic skills, and he studied under a well-known landscape artist by the name of Alexandre Calame. Using skills he acquired during this time, combined with his growing passion for the art of watchmaking, Patek began purchasing his first watch components and then selling the completed watches to Polish buyers.
As his business saw rapid growth, he began to consider the possibility of forming his own watchmaking company. In 1839, he did exactly this, choosing to partner with his trusted friend Franciszek Czapek.
The company they formed in 1839 was called 'Patek and Czapek'. In its early days, the company had no employees so watch movements were purchased from various third-party companies that specialized in the manufacture of raw movements, known as ebauches. These were then sent to be cased by a casemaker, and the rest of the work was done by the two partners in their own shop.
Patek Philippe – big change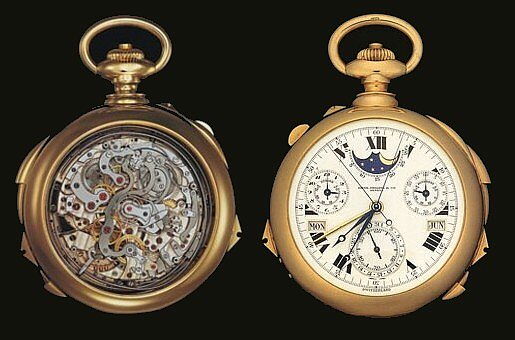 In 1844, an encounter would change the direction of Patek's watchmaking business.
He met the young inventor of the keyless winding mechanism; a Frenchman named Adrien Philippe. Patek decided to part ways with his previous partner Czapek to enter into a partnership with Philippe. This was a risky maneuver, which could have meant the loss of many clients and even bankruptcy.
Nevertheless, in 1845 the partnership was confirmed with Philippe as the head watchmaker and a third partner on board in the form of Vincent Gostkowski.
One of the clauses of the partnership was that Patek would be in charge of the firm's direction and marketing, Gostkowski would handle accounting and correspondence, and Philippe would take responsibility for watchmaking. Only Patek would have the power to make executive decisions, even though the company's profits were evenly split between the three partners.
During this period, the company purchased incomplete movements from prominent companies including Vacheron & Constantin, Louis Audemars, Doloche, Breguet, Piguet et Fils, Dupan et Haim, and several others, still choosing not to produce its own movements.
There emerged a fierce rivalry between Patek and Czapek, who formed a company that would compete as the new partnership between Patek and Philippe began to prosper. In 1850, Philippe introduced the first ebauches distinct movements, thanks largely to the new machinery he had invested in for the company. The very first ones were stamped with 'PP' on the dial plate.
In 1857, a new level of prestige came to Patek & Co. when Queen Victoria ordered a new lady's watch that would require no key for winding or setting. This watch would be on display for the world to see when Queen Victoria and Prince Albert attended the Universal Exhibition in London. The company changed its name to Patek Philippe & Cie, and its financial troubles quickly faded into memory as new markets opened up for their products in Rodanet of Paris, Pe'a in Madrid, and Elimayer of Leipzig.
At this point, the company was already producing some of the most expensive watches in the world ever sold at the time.
Breaking new ground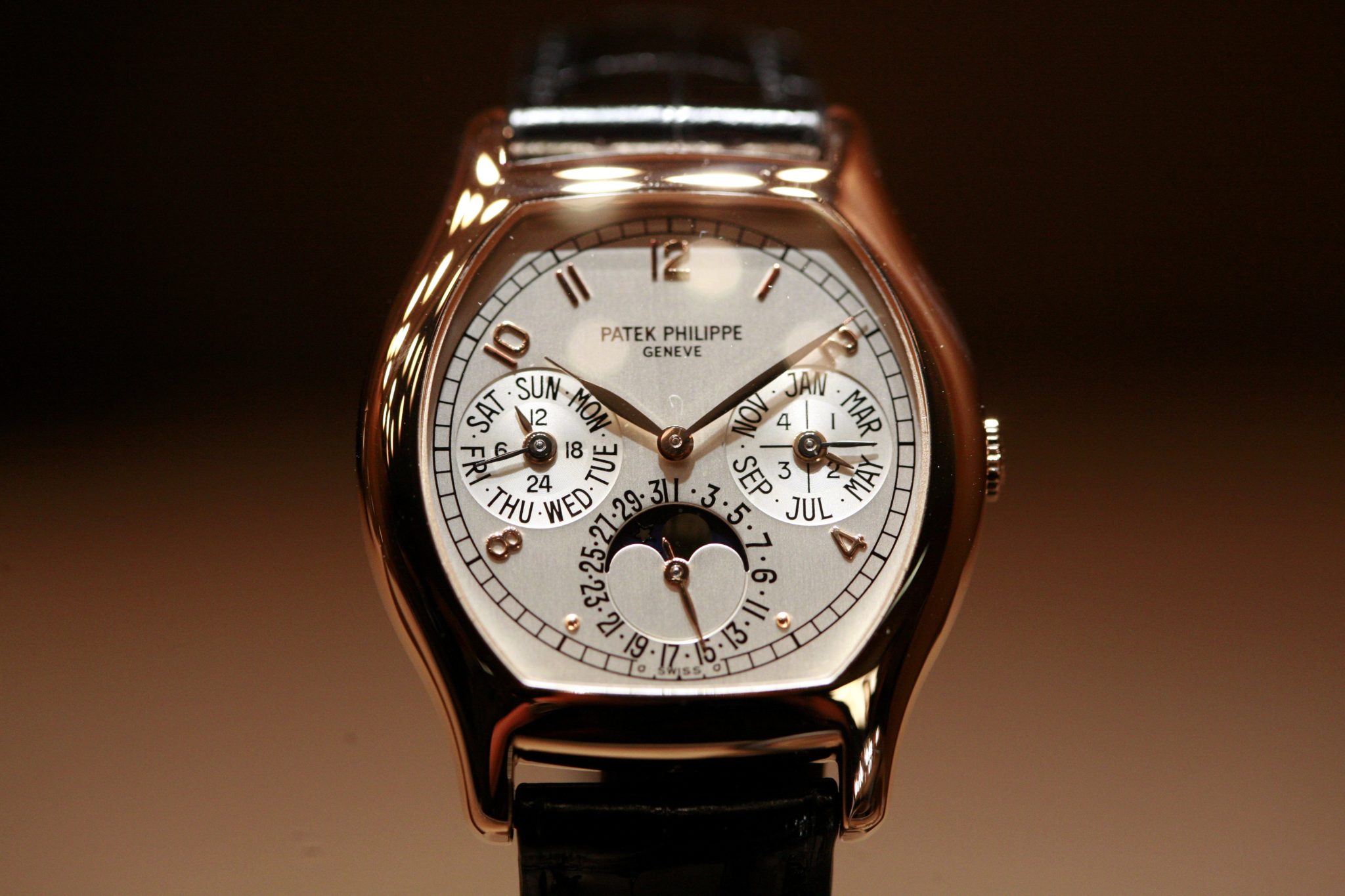 Patek Philippe was one of the first watchmaking firms to establish prosperous business relationships with the USA, and has often produced the world's most expensive watches, and various times throughout history, its distinct Patek Philippe pocket watch comes immediately to mind.
An exclusive agreement was signed at Tiffany & Co. New York. The firm is also known in Latin America, due to its relations with distributors Gondolo and Labouriau of Rio de Janeiro.
As the advent of wristwatches became increasingly popular, watchmakers began pushing the boundaries of integrating additional features into their timepieces. Patek Philippe produced the first wristwatch with a perpetual calendar in 1925. Furthermore, the first bracelet chronographs came about through Patek Philippe, coming with or without a split-second mechanism.
They also produced the first wristwatches with minute repeating (if you own one of these watches our expert team of watch appraisal can help you with a valuation).
After enduring the economic crisis of 1929, Patek Philippe's outstanding innovation continued with such remarkable accomplishments as the 'Calatrava'; a timepiece featuring triple date, a perpetual calendar (including aperture), the age and phases of the moon, and minute repeating. This was the most sophisticated timepiece of its age, and 'Calatrava' was the name of the new design for the case it featured.

Trailblazing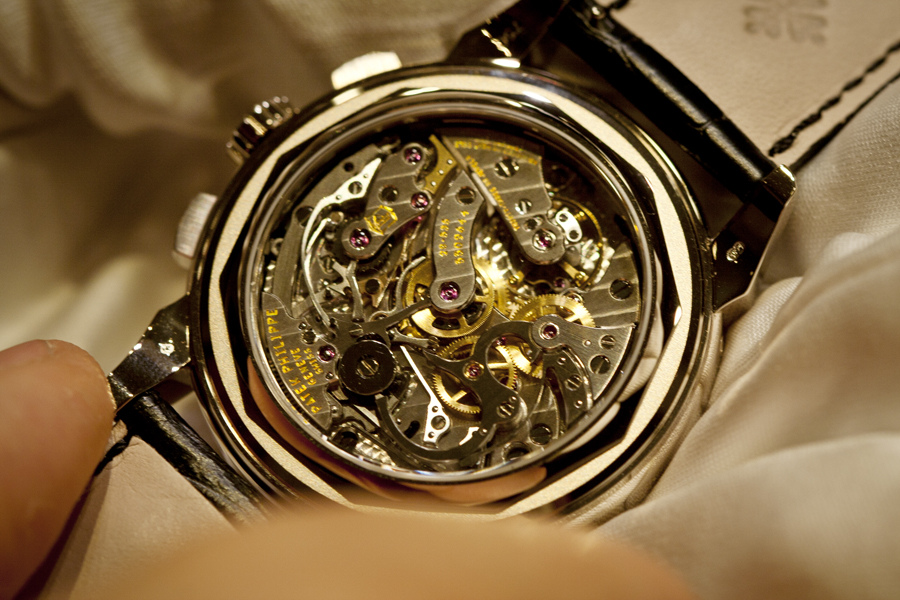 The Calatrava name originates from the middle ages when the Calatrava Citadel was defended by a Spanish religious order against the moors. By the end of the 19th Century, Patek Philippe had adopted the sigil of those brave Spanish knights as its branding logo, which still adorns Patek Philippe watches today.
The company was bought in 1932 by brothers Charles and Jean Stern. From that day, it became a family company under President Philippe Stern and his Vice President and son Thierry Stern. The famous Nautilus sports watch joined the Patek Philippe collection in 1976, and the great Gondolo collection joined the roster in 1993.
In 1999 we saw the arrival of the elegant Patek Twenty-4 ladies watch, a reimagining of the Gondolo timepiece.
Today, Patek Philippe continues its research and development work into innovation in the watchmaking industry, producing some of the most expensive watches in the world, ever sold as of 2023. Many connoisseurs consider the watches of Patek Philippe to be the greatest timepieces ever made, including their worldwide renown Patek Philippe pocket watches.
To quickly sum up the 5 most expensive Patek Philippe watches in the world, you can also watch our short video below:
If you have a Patek Philippe timepiece that you would like to pawn, New Bond Street Pawnbrokers can offer you extremely competitive rates and will ensure your piece is going into good hands.
If interested we have also written articles on the Top 10 most expensive Rolexes ever sold , Top 10 Most Expensive Watches ever sold, and Top 10 Brands of Fine Watches you Should Invest in
Finally, you may also like…
Fine assets are always in big demand as prices at auctions around the world continue to grow every year. We have written comprehensive articles on the most expensive items ever sold at auction for assets like fine wine collections, expensive jewellery, luxury handbags, classic cars, diamonds, or fine art.
In this digital age where time can be checked from a variety of devices, it is very encouraging to see that the precision engineering and class of these deluxe timepieces still enable them to fetch serious amounts of money.
Patek Philippe watches like theHenry Graves not only offer a tried-and-tested way of telling time but also a sense of artwork which makes them some of the most in-demand, most expensive collectibles in the world.
New Bond Street Pawnbrokers is the top pawnshop for watches in London, offering very competitive interest rates on loans against fine watches. If you are looking to pawn your Patek Philippe do give us a call today!  We also loan against luxury watches like A. Lange & Sohne, Breguet, Breitling, Bulgari, Cartier, Chopard, Harry Winston, Hublot, IWC, Jaeger LeCoultre, Omega, Panerai, Piaget, Richard Mille, Roger Dubuis, Tiffany, Ulysse Nardin, Urwerk, Vacheron Constantin, Van Cleef & Arpels, Audemars Piguet, Graff, Patek Philippe, and Rolex
This post is also available in:

Français (French)

Deutsch (German)

Italiano (Italian)

Português (Portuguese (Portugal))

Español (Spanish)

Български (Bulgarian)

简体中文 (Chinese (Simplified))

繁體中文 (Chinese (Traditional))

hrvatski (Croatian)

Čeština (Czech)

Dansk (Danish)

Nederlands (Dutch)

हिन्दी (Hindi)

Magyar (Hungarian)

Latviešu (Latvian)

polski (Polish)

Português (Portuguese (Brazil))

Română (Romanian)

Русский (Russian)

Slovenčina (Slovak)

Slovenščina (Slovenian)

Svenska (Swedish)

Türkçe (Turkish)

Українська (Ukrainian)

Albanian

Հայերեն (Armenian)

Eesti (Estonian)

Suomi (Finnish)

Ελληνικά (Greek)

Íslenska (Icelandic)

Indonesia (Indonesian)

日本語 (Japanese)

한국어 (Korean)

Lietuvių (Lithuanian)

Norsk bokmål (Norwegian Bokmål)

српски (Serbian)

Tamil
---
---

---
Authorised and Regulated by the Financial Conduct Authority