I hope you enjoy this blog post.
If you want us to appraise your luxury watch, painting, classic car or jewellery for a loan, click here.
Top 10 Best British Cars of All Time as of 2024 (Including Classics)
October 24, 2022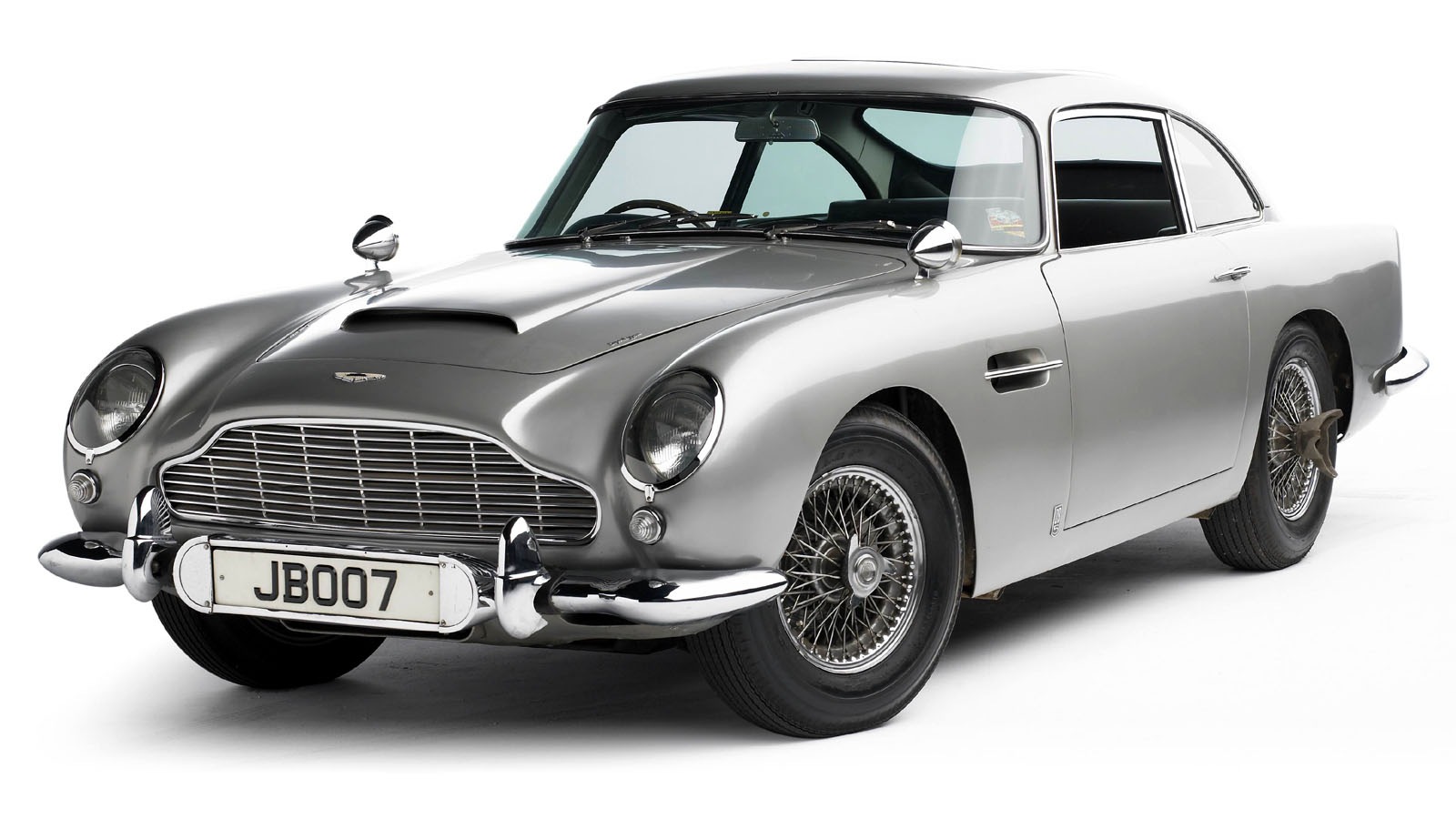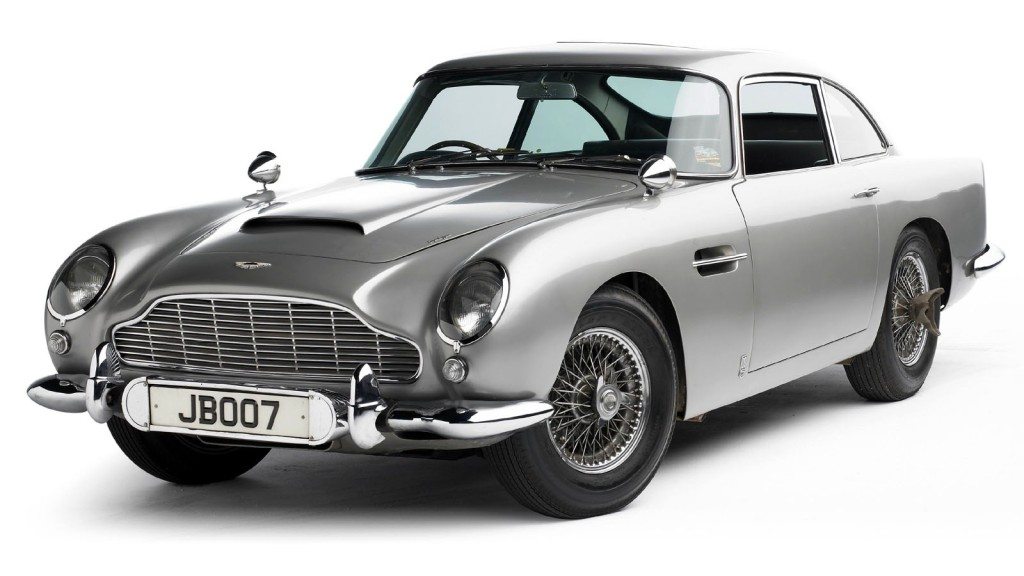 Though the British automotive industry is no longer considered a world-leading manufacturer, it was once highly famed for the best, most popular sports cars it produced.
In fact, much of the car manufacturing process that we know today exists due to revolutionary changes made by British designers like William Lyons. As such, there are plenty of examples of beautifully designed British cars that seem to have appreciated with age and are still incredibly desirable today.
So, our team of expert classic and modern car appraisers turn back the clock and take a look at some of the best, most popular sports and classic British cars of all time as of 2024.
1. McLaren F1
When it was first unveiled in 1992, the Ford McLaren took the motoring world by storm, and remains regarded as one of the finest sports British cars ever made. It was the perfect combination of futuristic design and beauty, along with unmatched performance and handling.
Such a car came about due to the collaboration between Roy Dennis's F1 team and the car designer Gordon Murray. Its original price was half a million pounds, and you certainly got a lot for your money.
But you'll find it hard to get your hands on one today as only 106 of this popular British cars were ever made.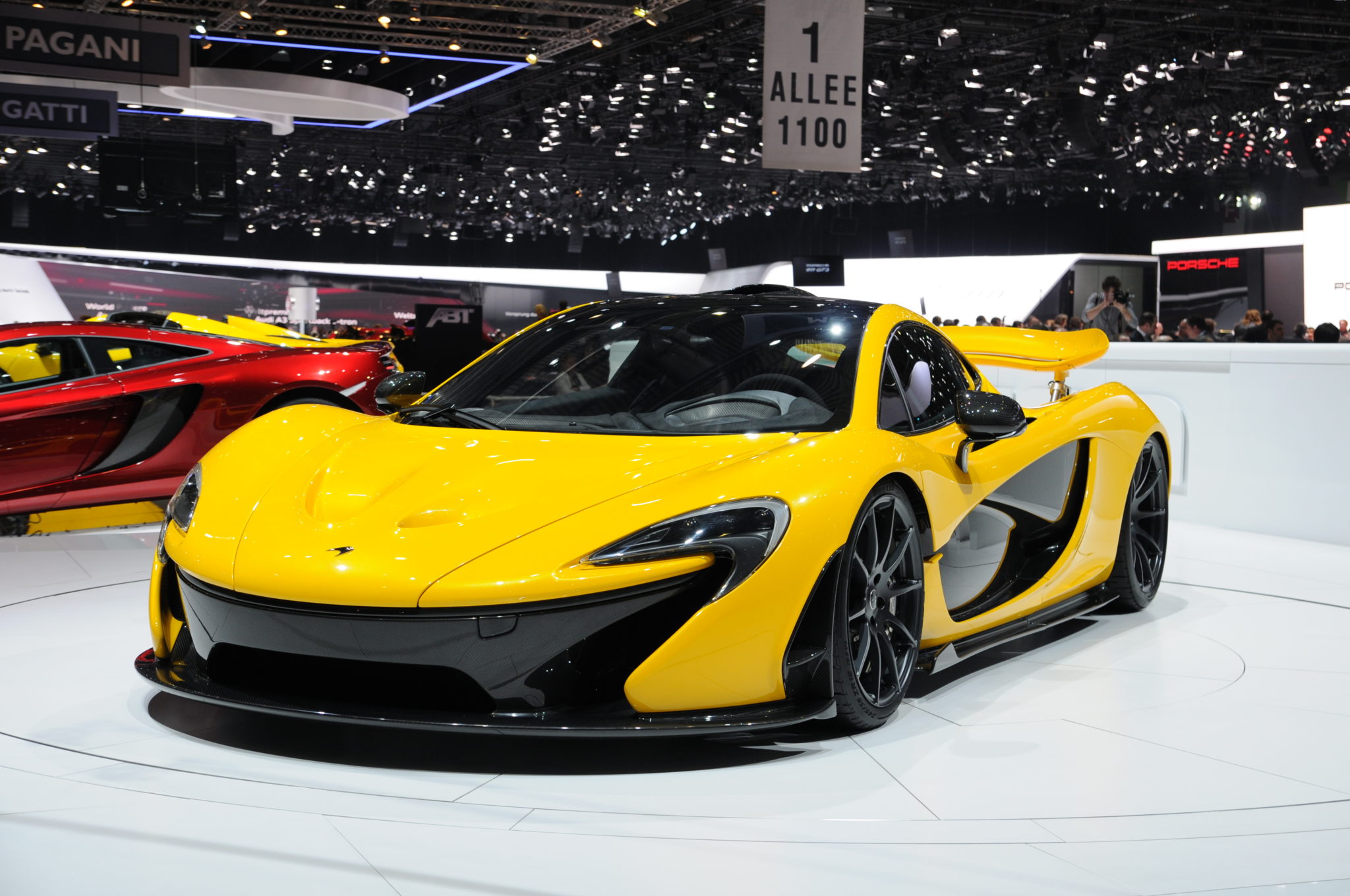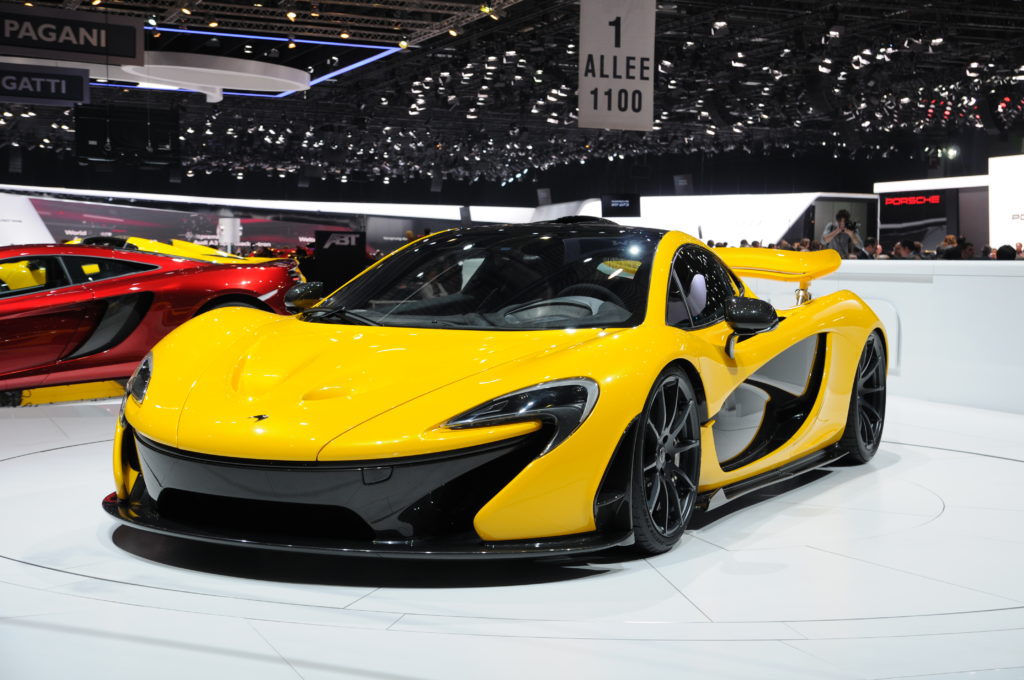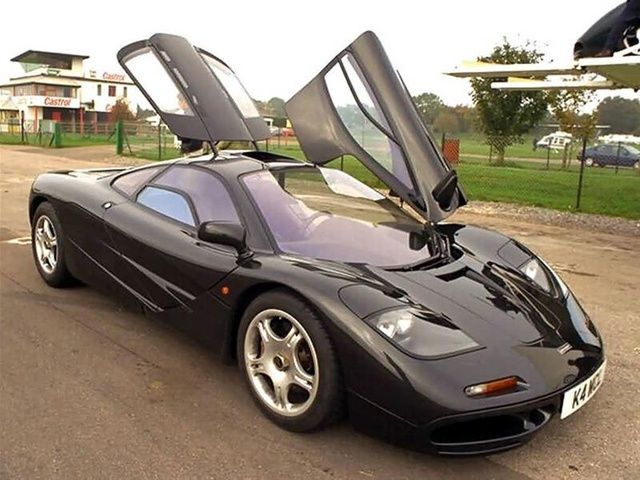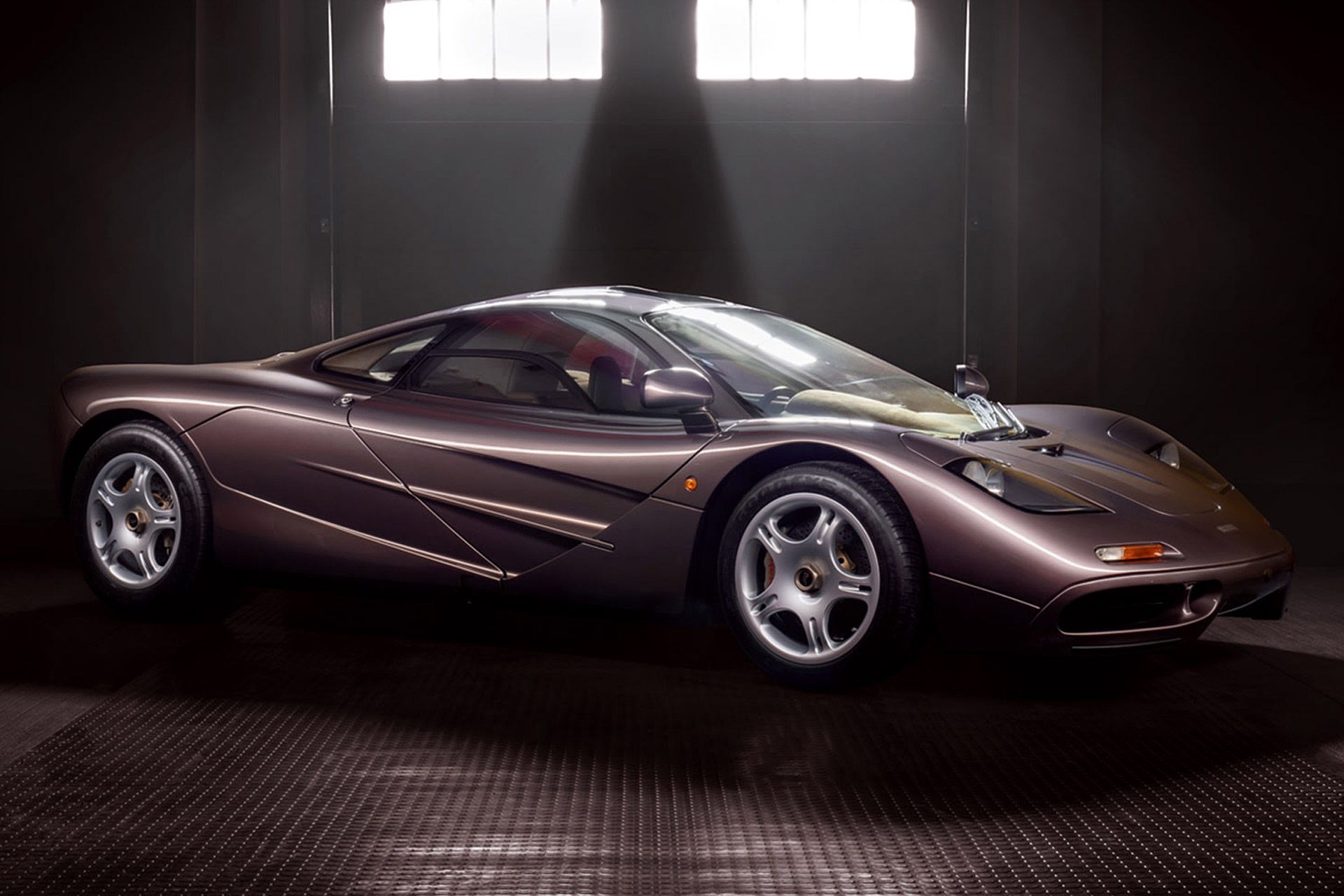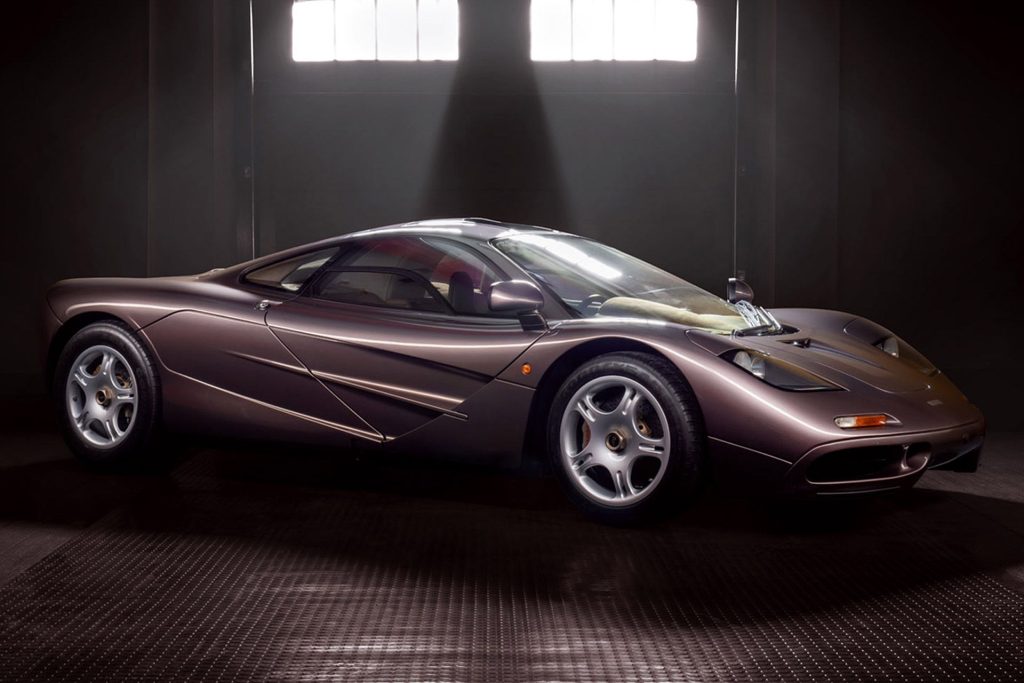 2. Mini Cooper S
The Mini Cooper S was born out of a collaboration between John Cooper and Sir Alec Issigonis. Together, they built a British car that contained a powerful 1071 cc engine housed within the classic compact style of the original Mini.
The Mini Cooper S quickly became a favorite amongst car enthusiasts and came to be a defining vehicle in classical British culture. Both a sports car and yet a classic too, its enclosure on our 2023 list of the best British cars of all time is obvious.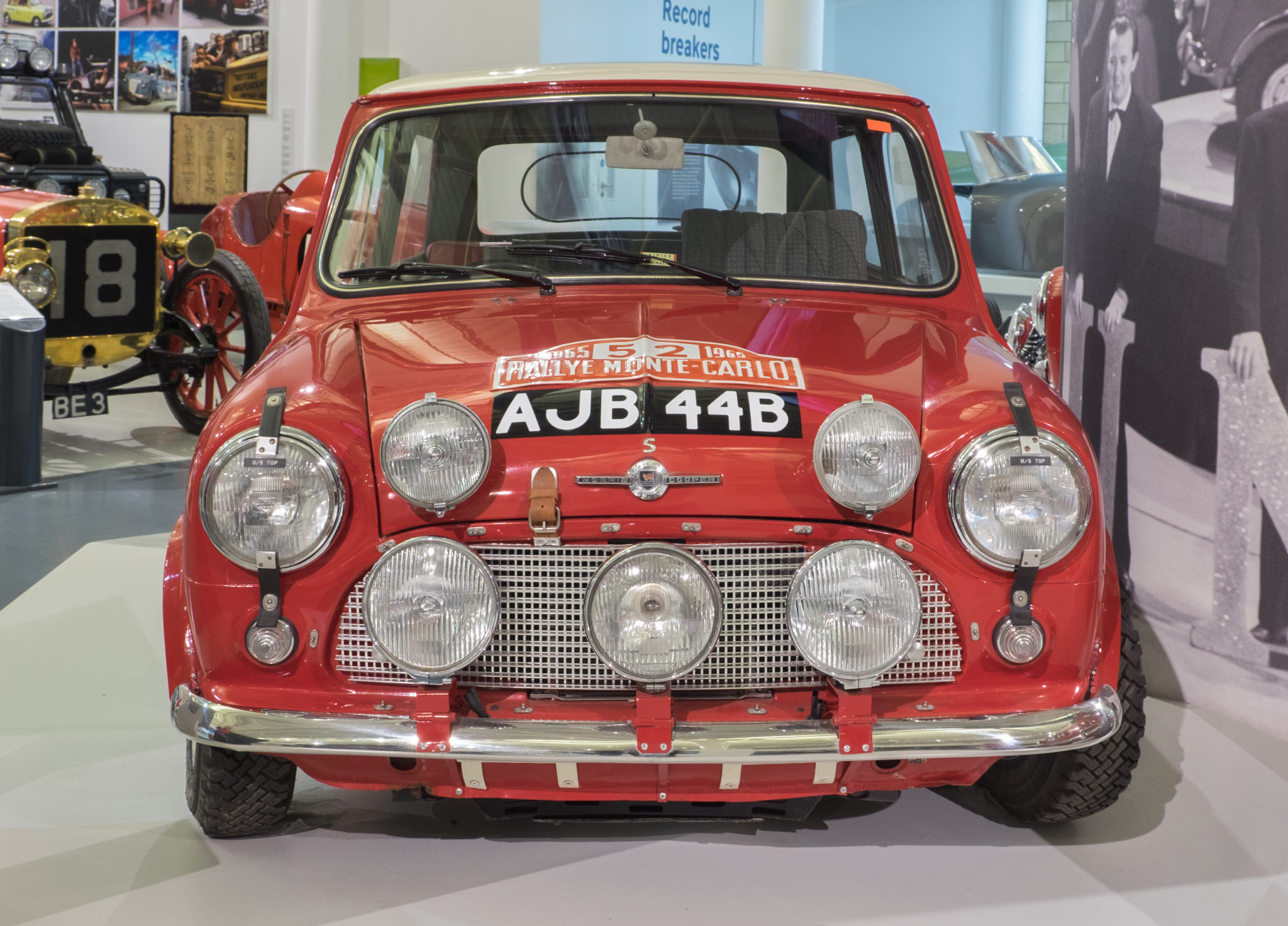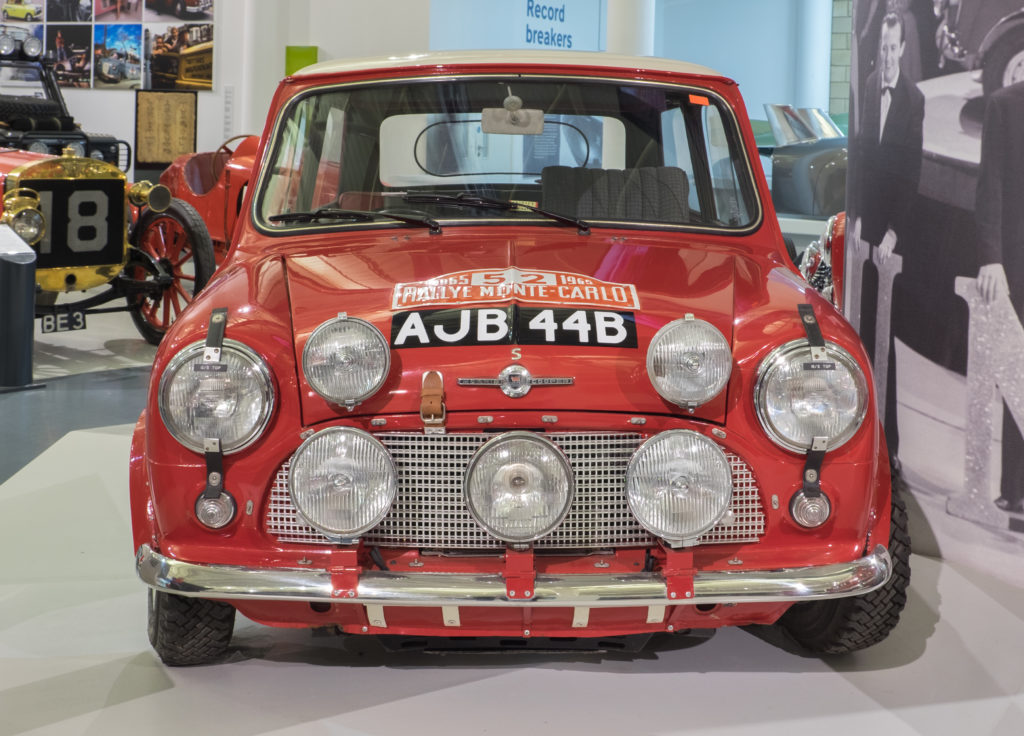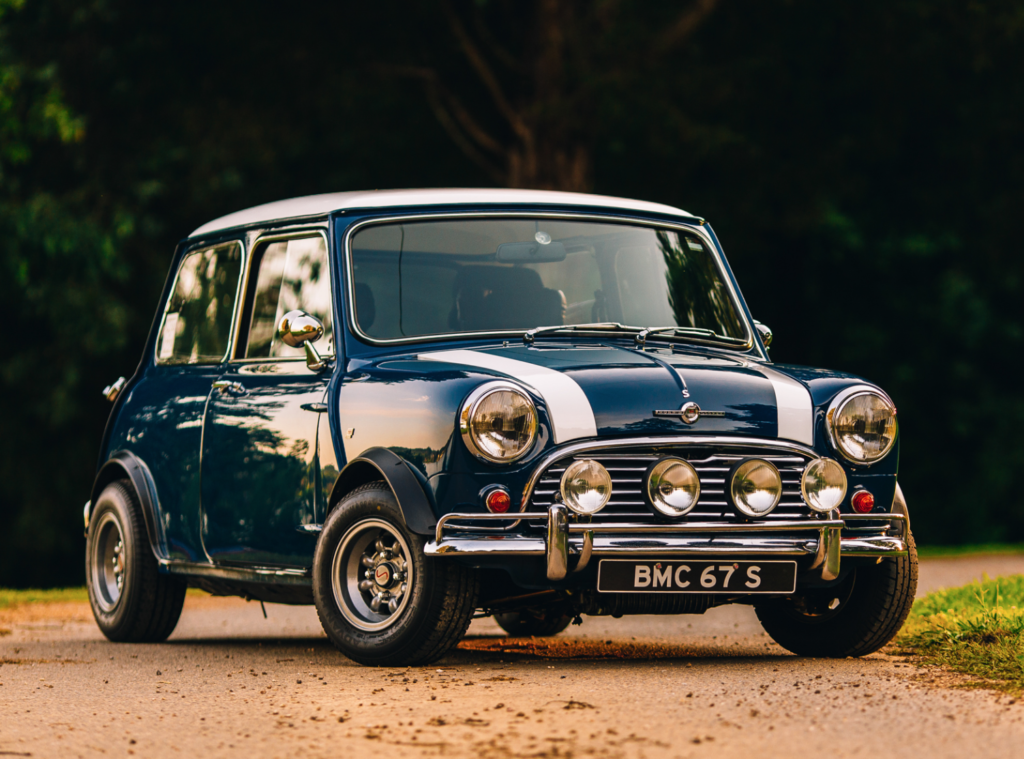 3. Range Rover Mk1
The Mk1 holds a place in the best British cars archives as it came to be an incredibly effective car both offroad and on tarmacked roads. It utilised coil springs, four-wheel drive, and a V8 engine to help achieve its high levels of performance.
The first one was released back in 1970 and this paved the way for Range Rover to become the globally recognized and loved British car manufacturer it still is today.
Its rise to fame and popularity was no doubt helped by the close relationship the car has always had with the British Royal family. You don't get much more British than that.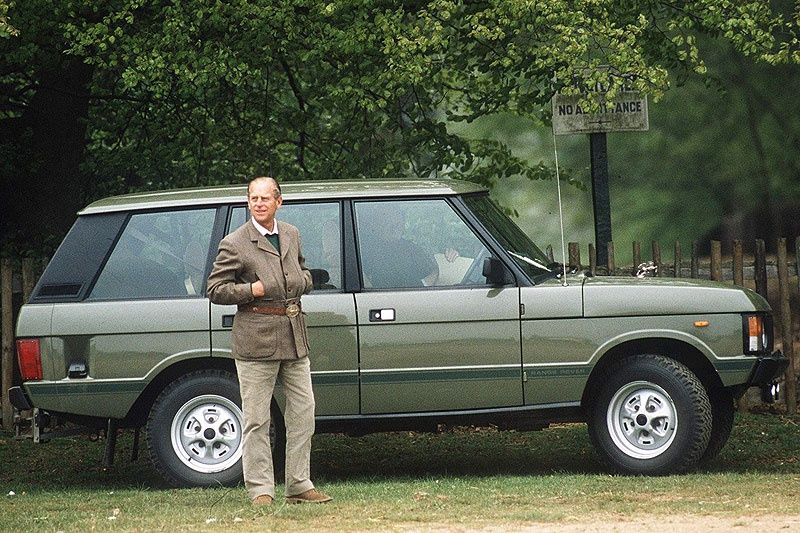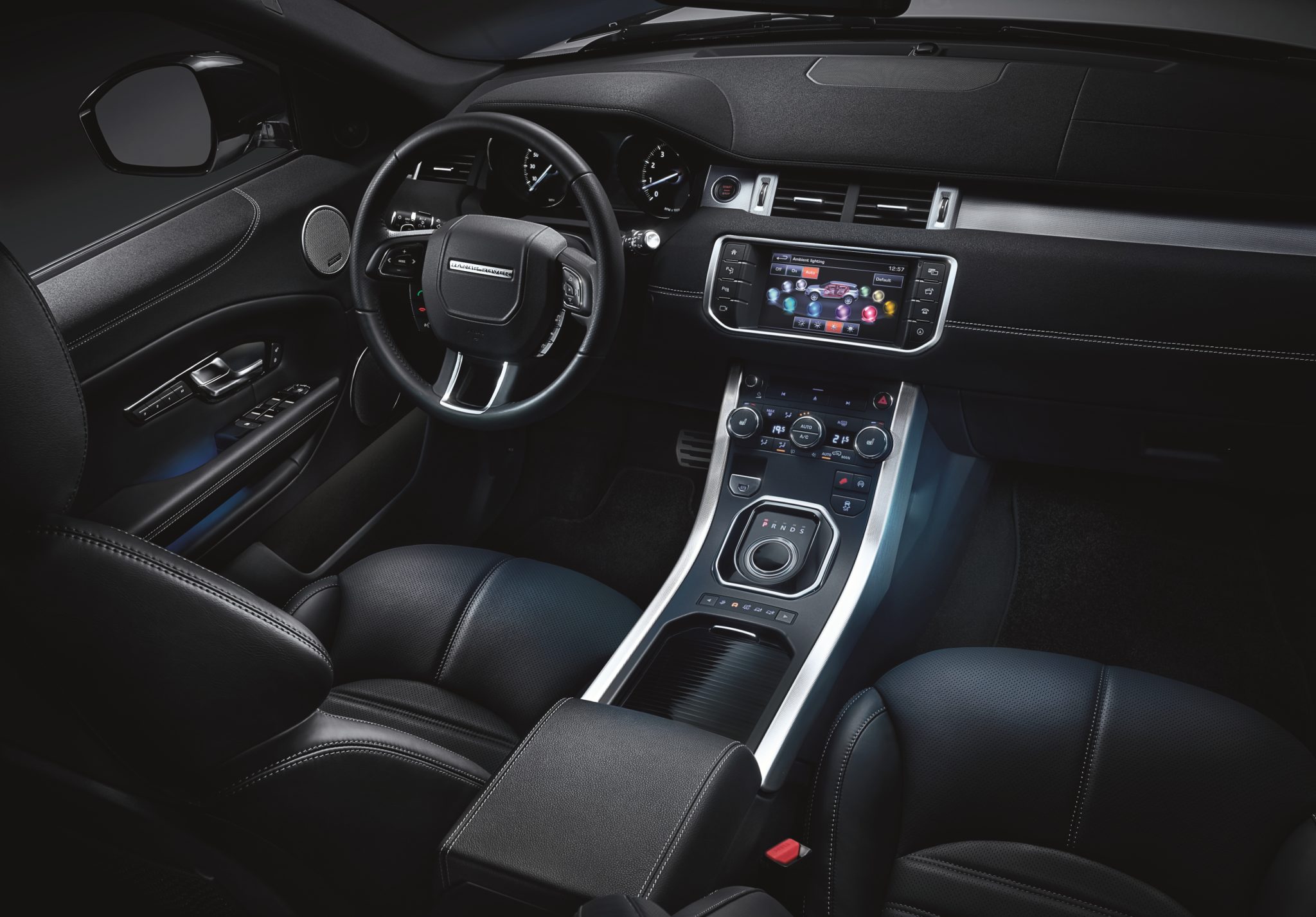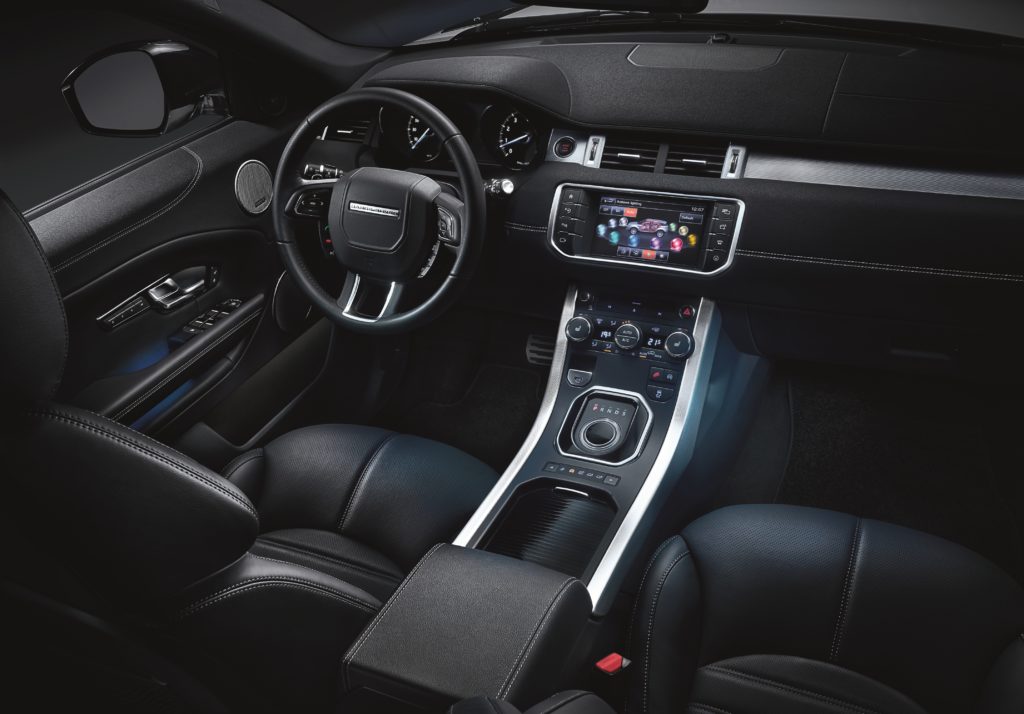 4. Aston Martin DB5
The Aston Martin DB5 is one of the best, most popular and most recognizable British cars in the world as of 2024, which is as desirable today as it was in 1963 when the first one was released.
Its 4.0-litre engine meant it could go as fast as 143 mph and it truly was a sight to behold.
Its place in the British hall-of-fame was sealed when it appeared as the lead vehicle in James Bond. Its first film was the 1964 Goldfinger, and it has cropped up many more times since. Indeed, this sports car is full of personality and is loved not just by British car-lovers but by people all over the world.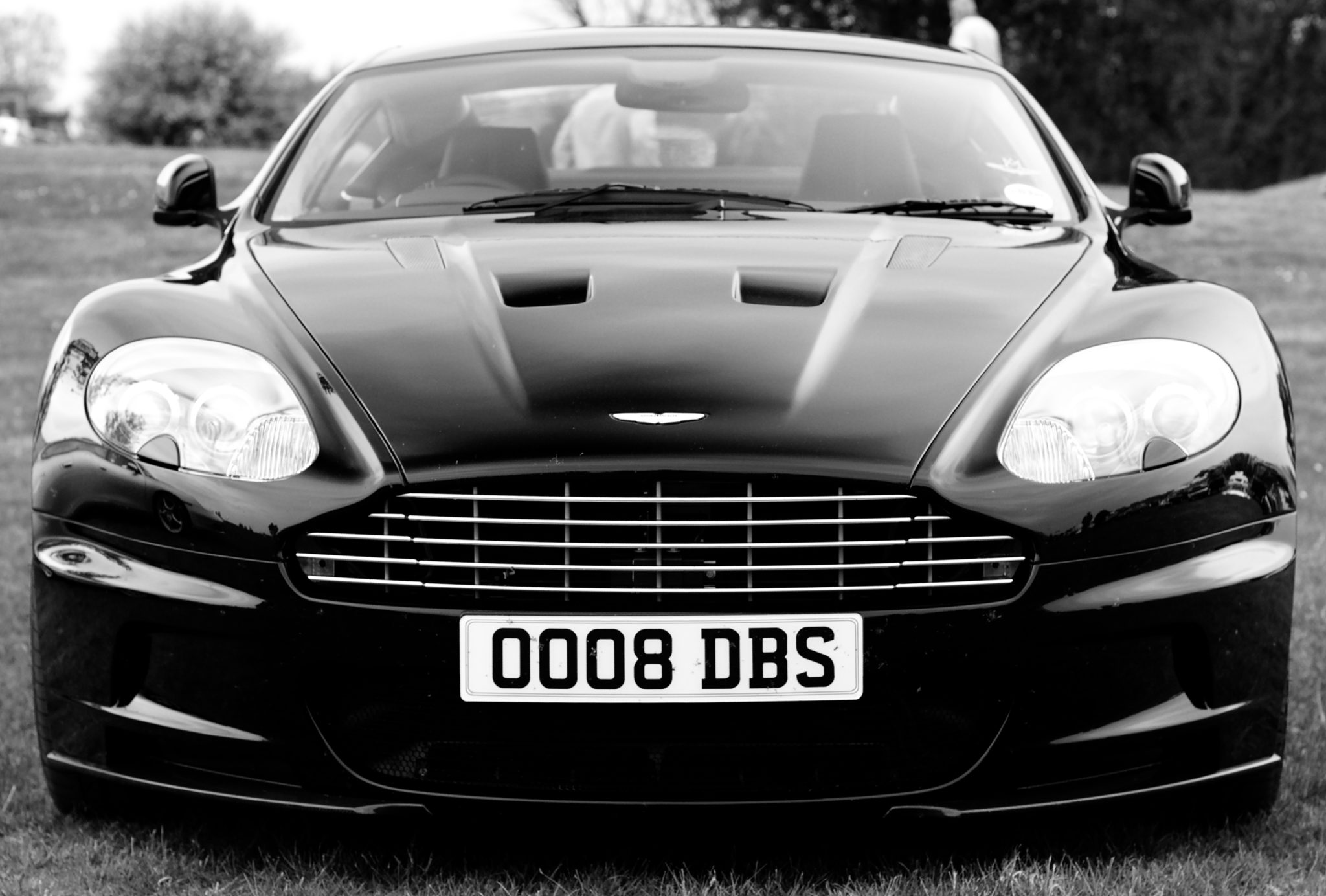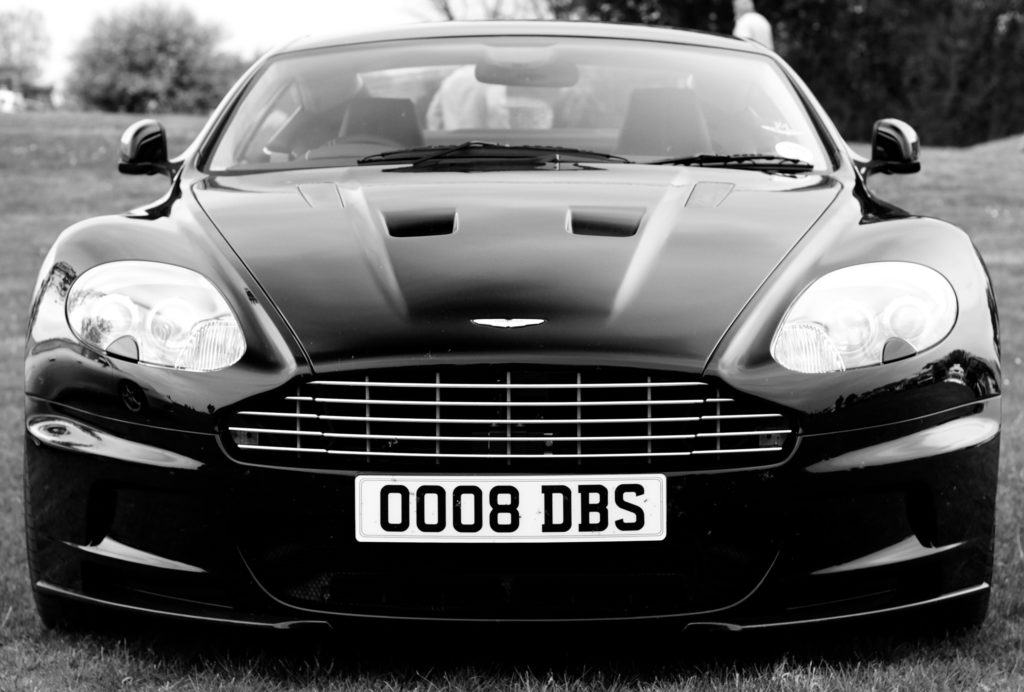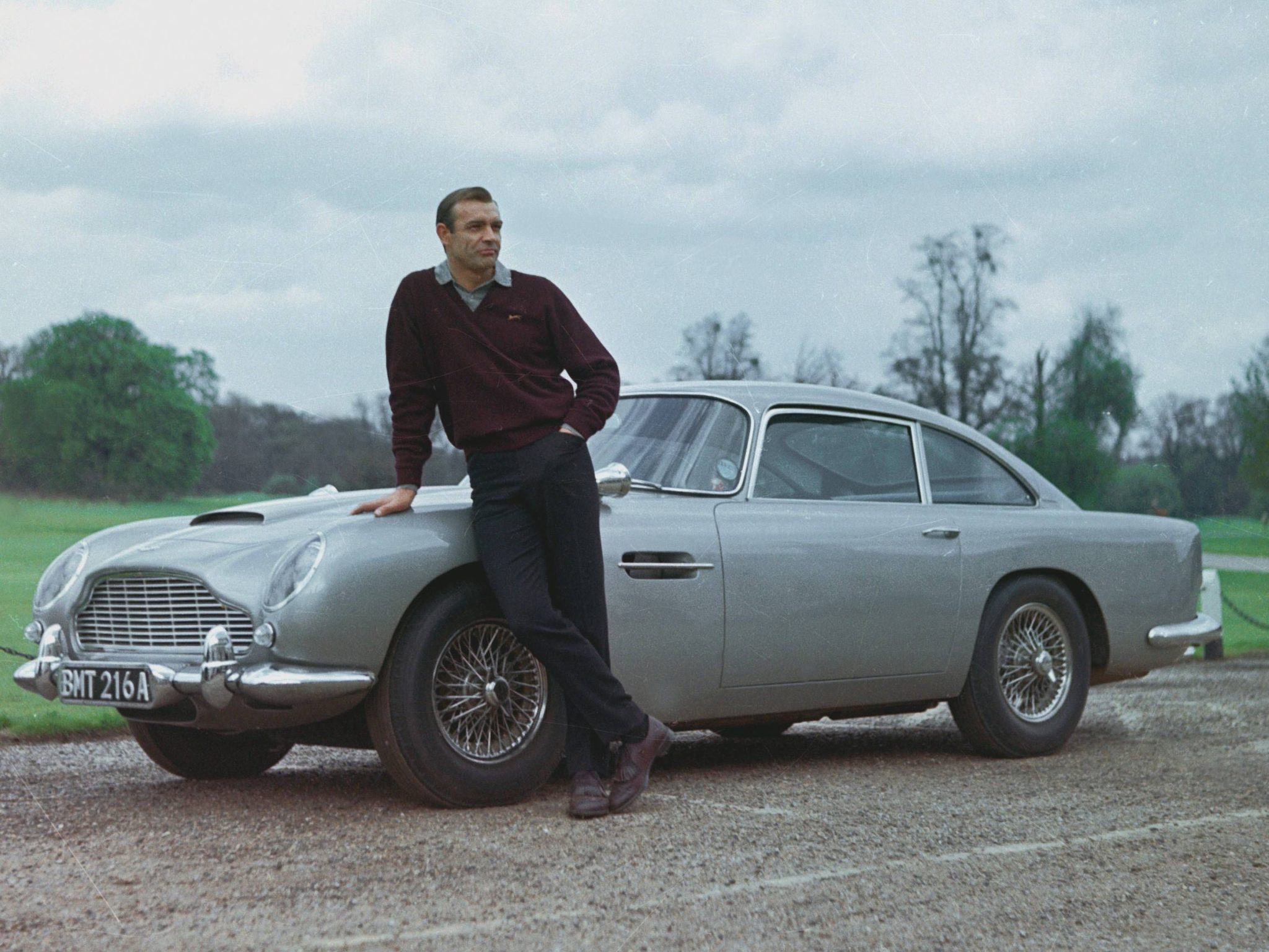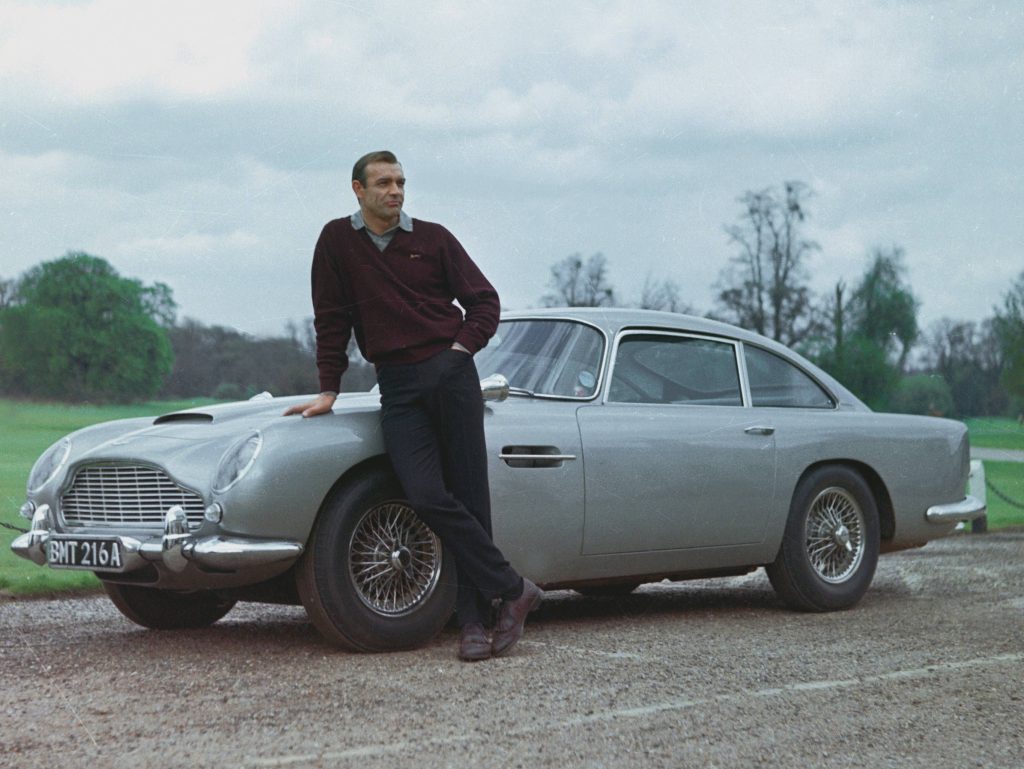 5. Jaguar E-Type
The first Jaguar E-type was sold almost 6 decades ago, but it is still one of the most globally loved and recognized British sports  (and now classic too) cars of our time, at the time of this writing in 2023.
It had a top speed of 150 mph and could go from 0 to 60 in less than 7 seconds. This was a massive achievement for its time, and its performance was only matched by its sleek, beautiful look that impressed anyone passing by.
It was and still is, considered so magnificent that Enzo Ferrari once named it "the most beautiful car ever made".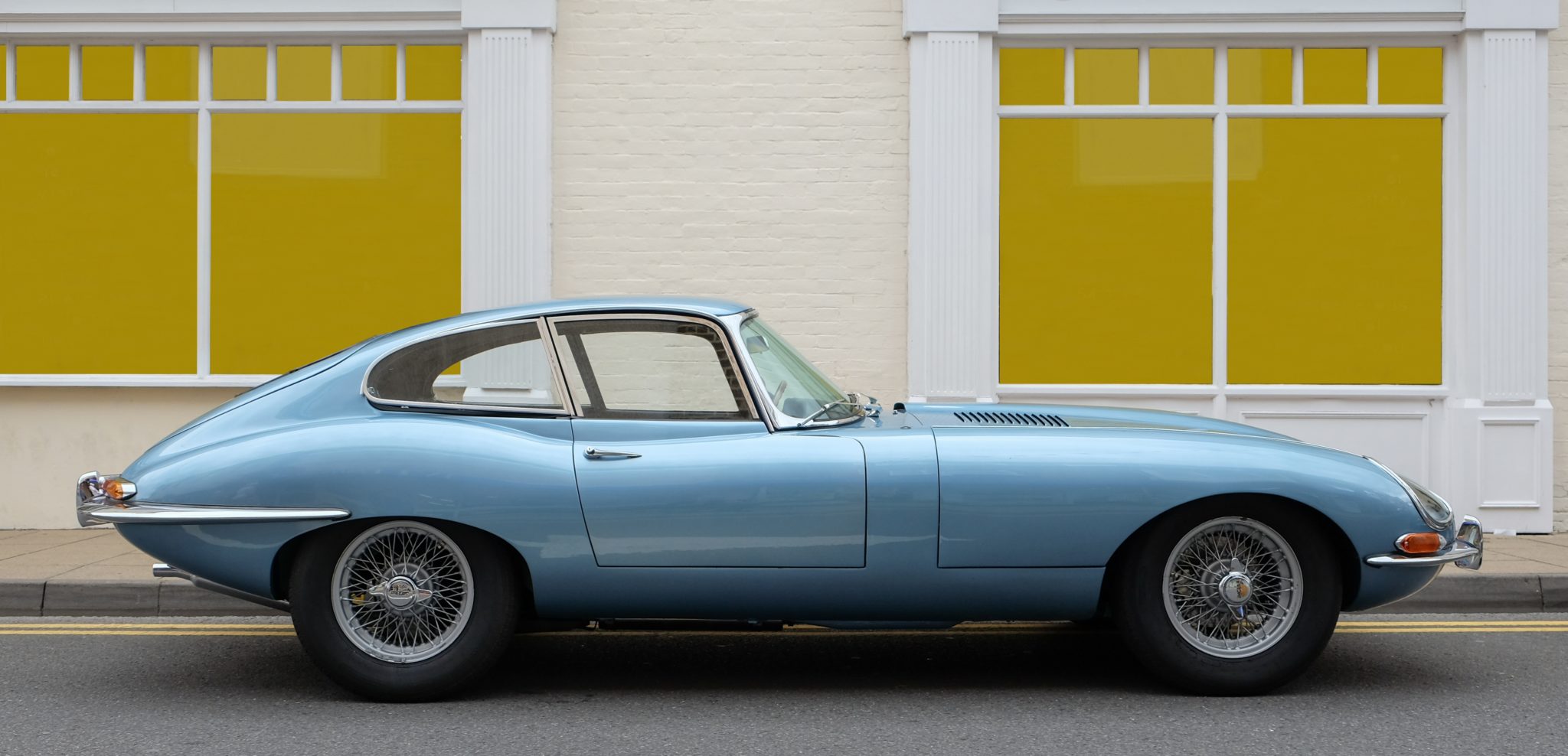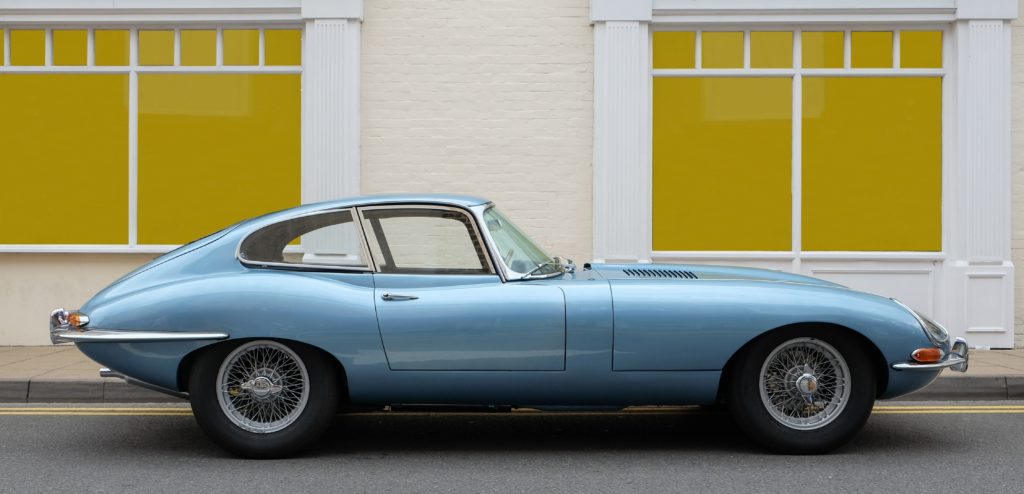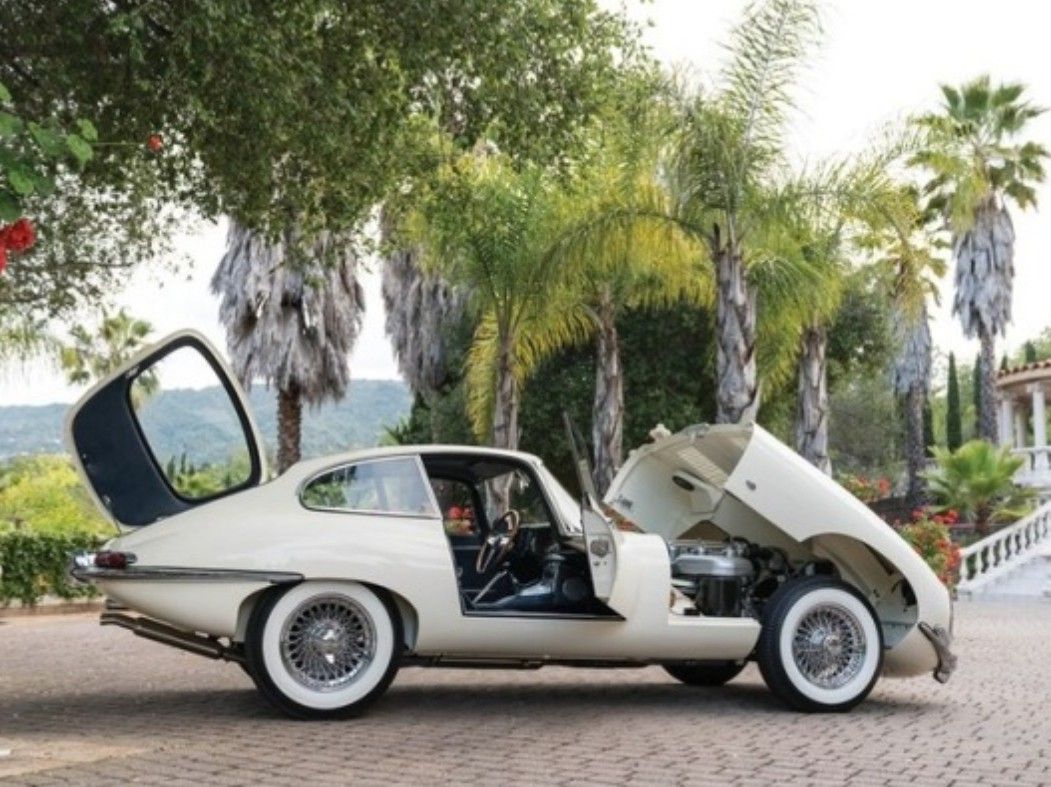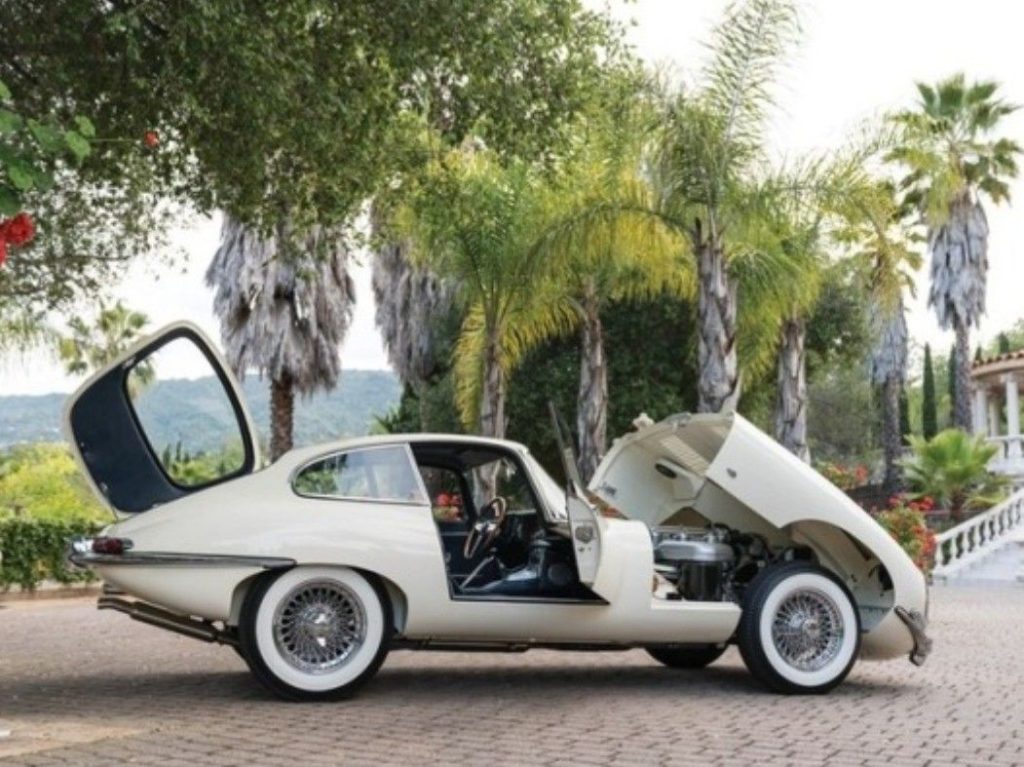 6. Rolls-Royce Silver Cloud II
First released back in 1959, the Rolls-Royce Silver Cloud II was the first of its kind to include a 6.2-liter V8 engine.
However, what has made this classic British car so iconic through the years is the classical style it exudes both inside and out. As an improvement upon its predecessor, the Silver Cloud II has a blue instrument lighting for its interior and an improved ventilation system.
This was and still is one of the best British classic cars as of 2024, and sets the tone of elegance for years to come.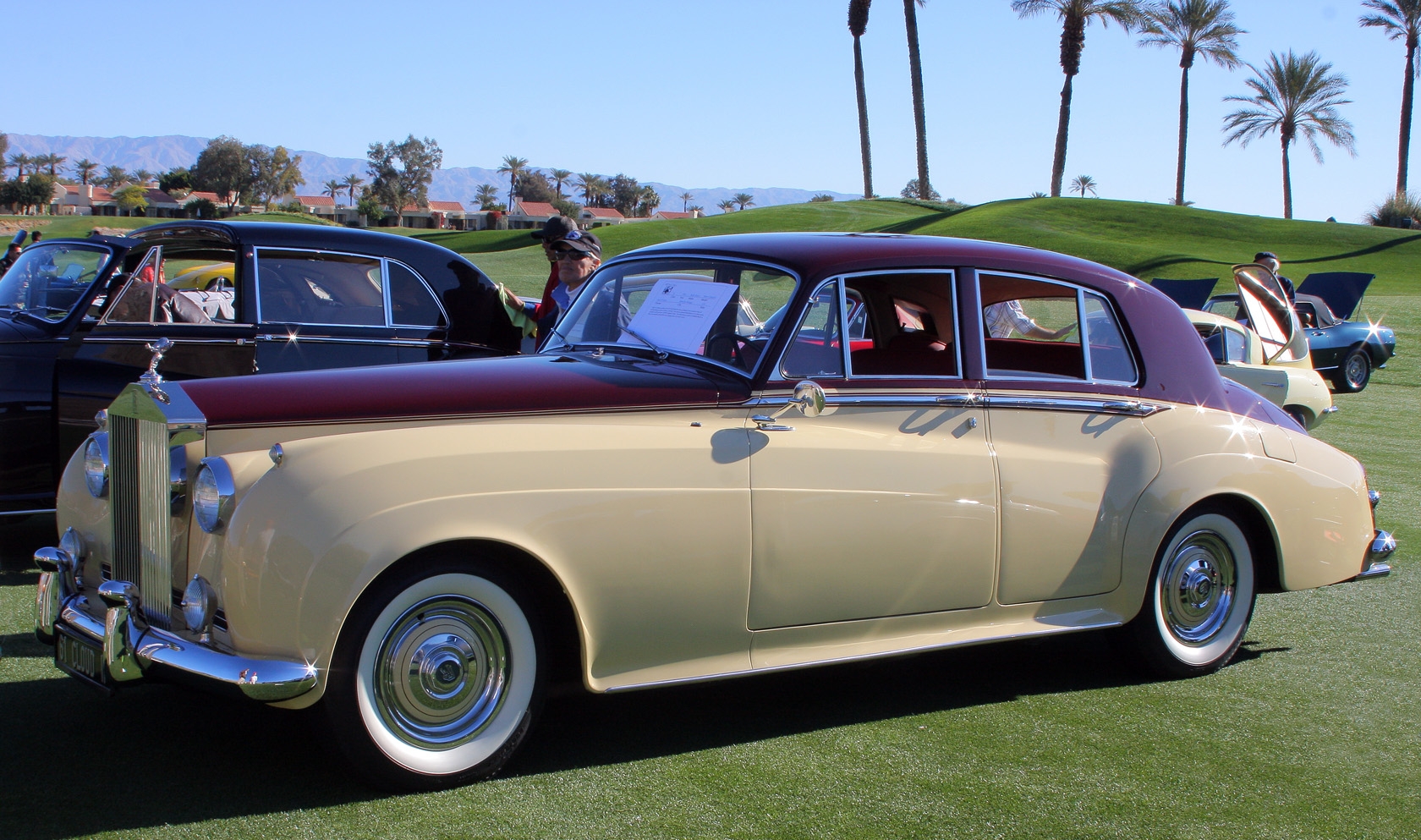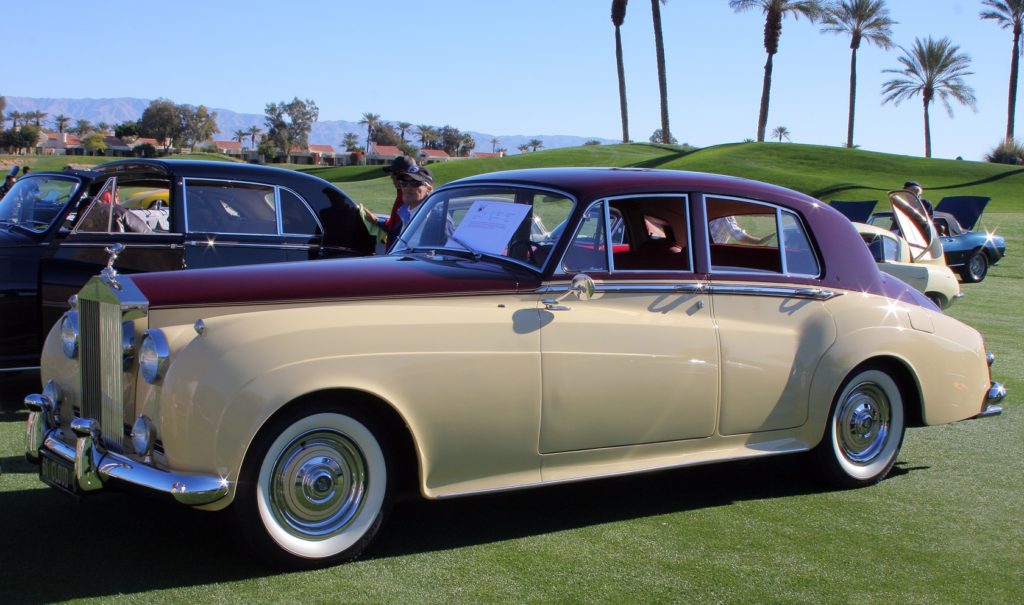 7. Morgan Plus 8
Before the Plus 8 was released, the British car manufacturer Morgan already had a strong reputation as a builder of beautiful luxury vehicles.
However, when the first one rolled off the production line in 1968, the Plus 8 quickly became the lead car in their line-up. This classic and sports car combined old-fashioned British elegance and style with modern and effective handling and general performance.
It was so widely loved that this car was manufactured for almost 4 decades, with the last one made in 2004.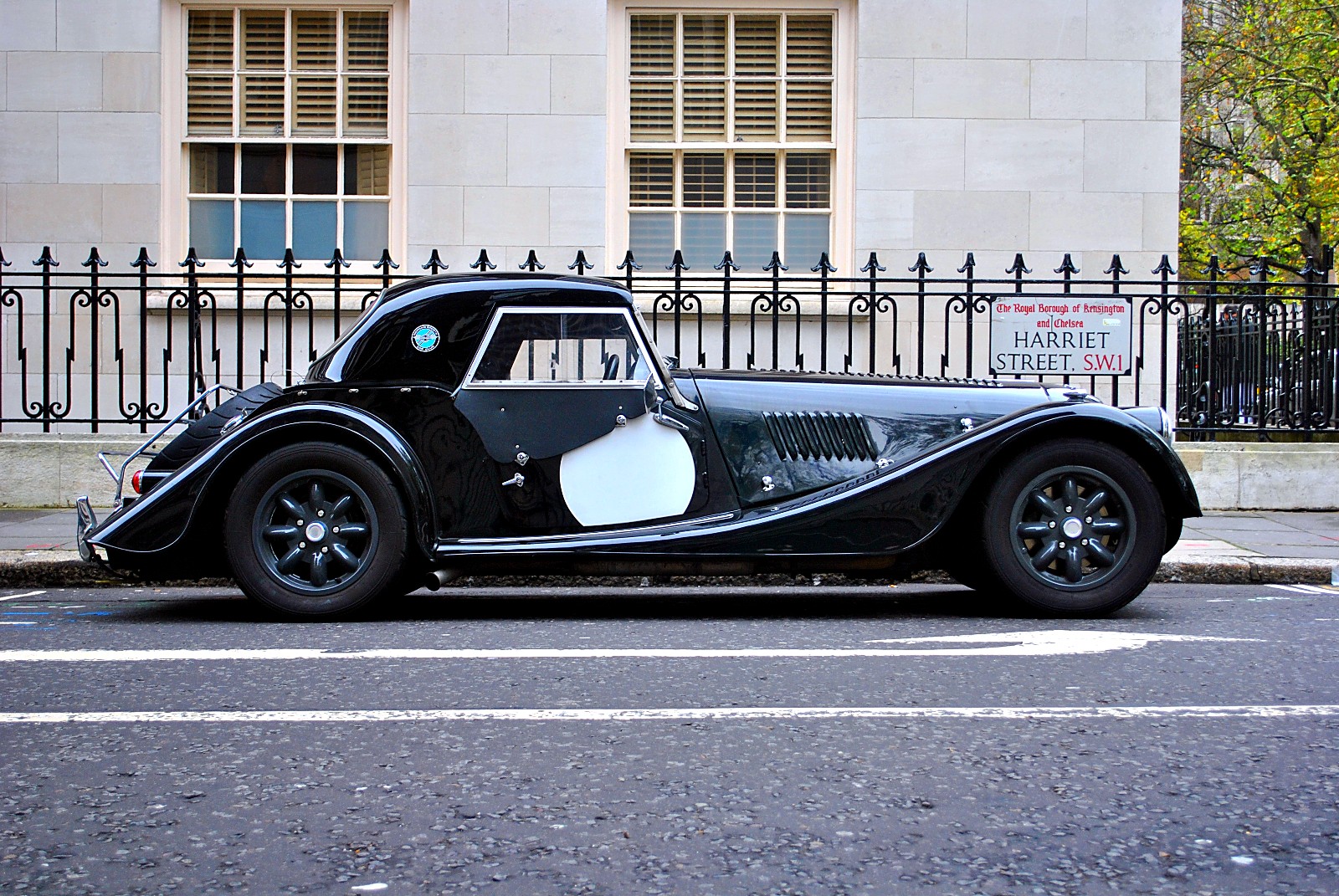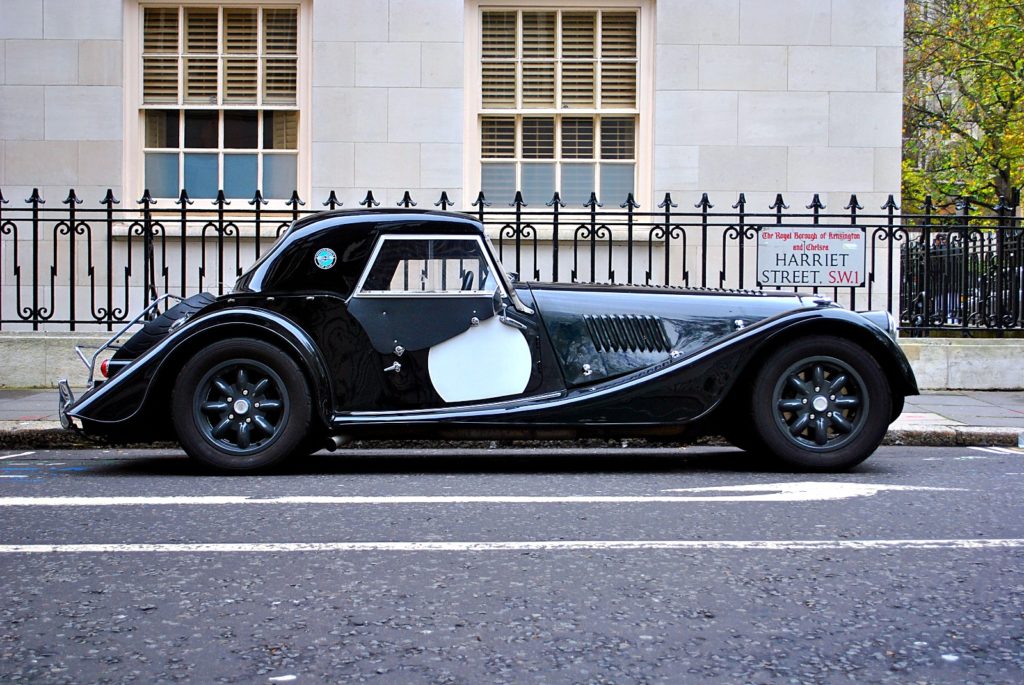 8. Land Rover Defender
The Land Rover Defender is considered to be one of the best British cars. The 4×4 off-road vehicle was introduced in 1983 and produced until 2016. It has been produced under three generations, with the third generation building on its predecessor's popularity by adding more luxury features and redesigning the interior to make it more comfortable.
The Defender was made in the UK until 2016 when production ended; however, there are still plenty of second-hand ones available for purchase if you're looking for an affordable classic car!
The engine of this iconic vehicle is a 2.2-litre diesel unit that produces 148bhp and 295Nm of torque at 1,500rpm.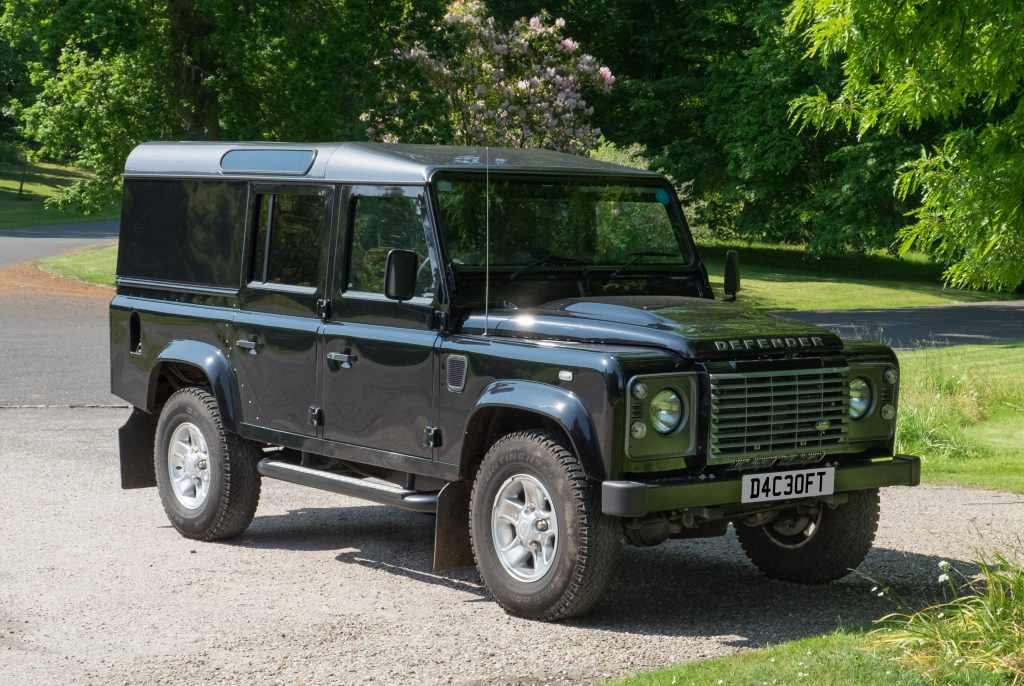 9. Ford GT40
The Ford GT40 was a race car designed and built by Ford for the 1967 24 Hours of Le Mans, and the 1968 12 Hours of Sebring. It was one of the most important racing cars ever designed, and the winner of the 24 Hours of Le Mans in both 1968 and 1969. It's known as one of the best British classic cars as of 2024.
In 1964 Henry Ford II wanted to beat Ferrari at their own game, so he commissioned Carroll Shelby to create a sports car that would be able to go head-to-head with Enzo Ferrari's racing machines on their home turf at Le Mans. The result was this extraordinary machine: sleek, fast, and deadly efficient.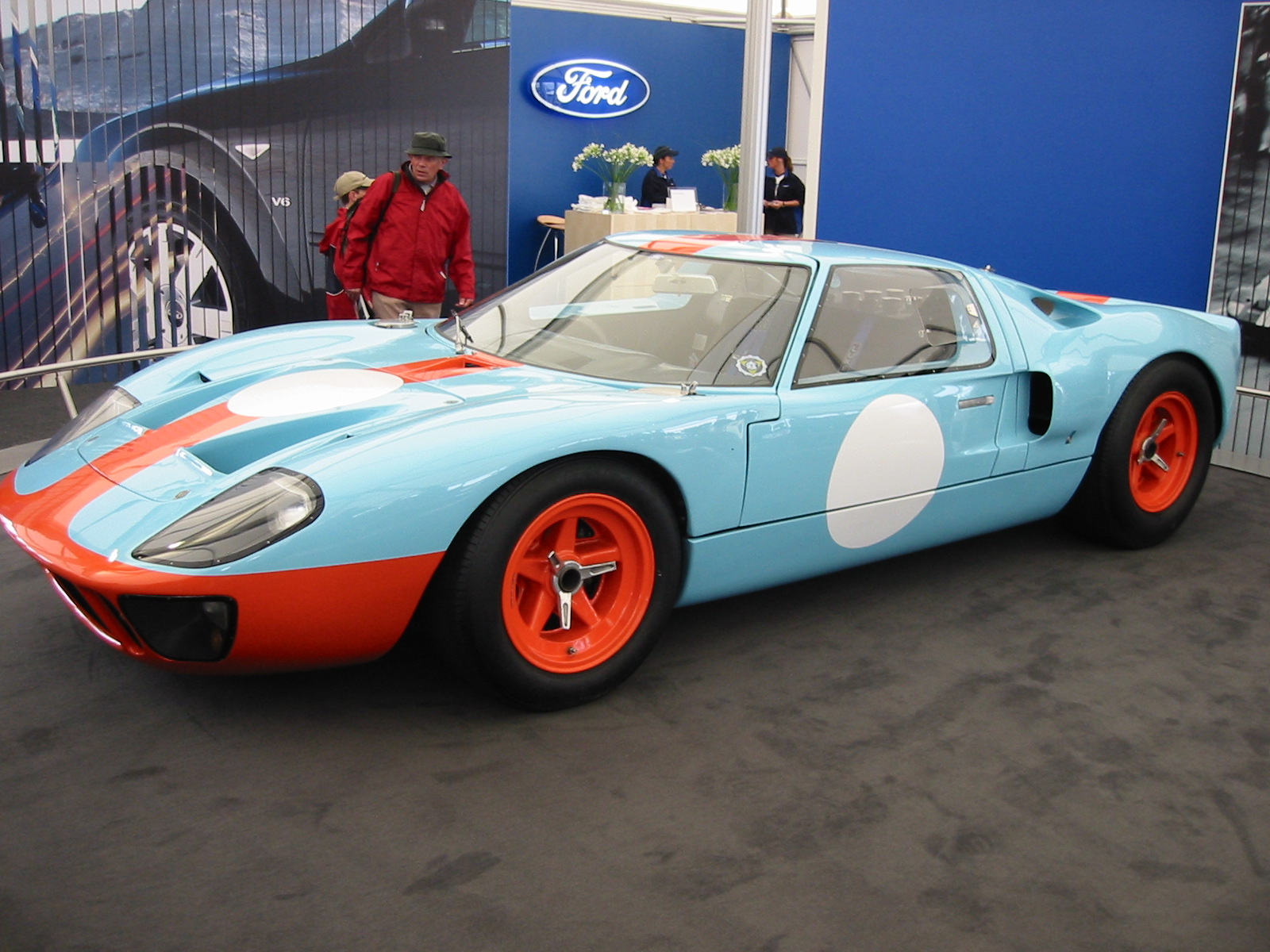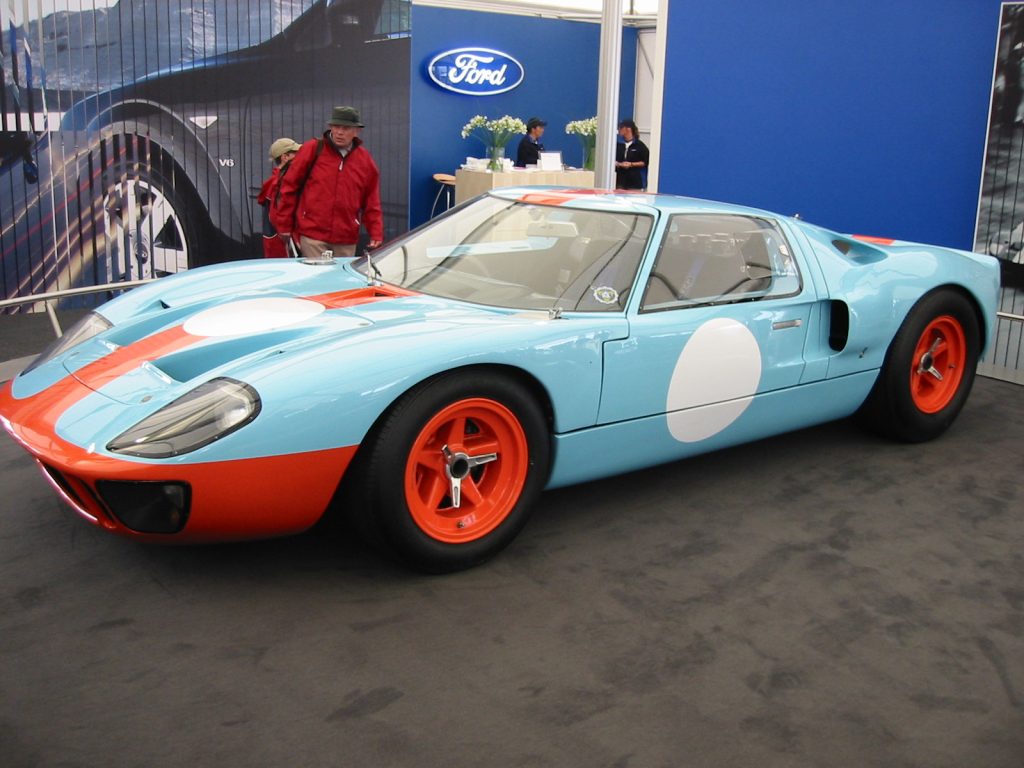 10. Caterham Seven
The Caterham Seven is a small, lightweight sports car with a rear-engine and a front-engine, front-wheel drive layout. The car was first introduced in 1957 by Lotus Cars founder Colin Chapman and has since been produced in various locations throughout the UK, including at Lotus's current headquarters.
The Caterham Seven's tubular steel chassis supports its raw mechanics to create an incredibly simple vehicle that can be customized almost endlessly by owners who are willing to get their hands dirty (or call somebody else). It was once the most popular British car and one of the first to be made using computer design software.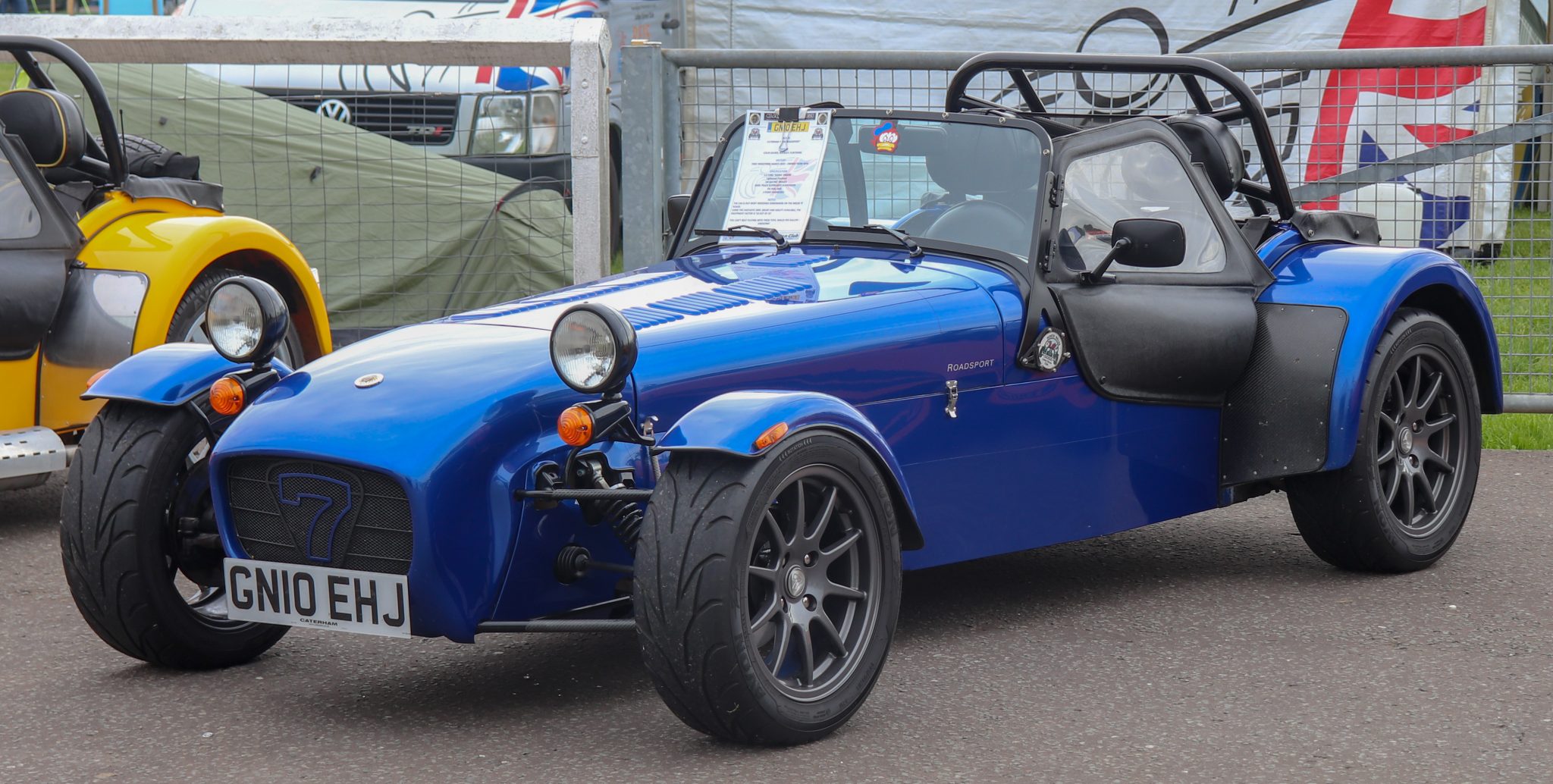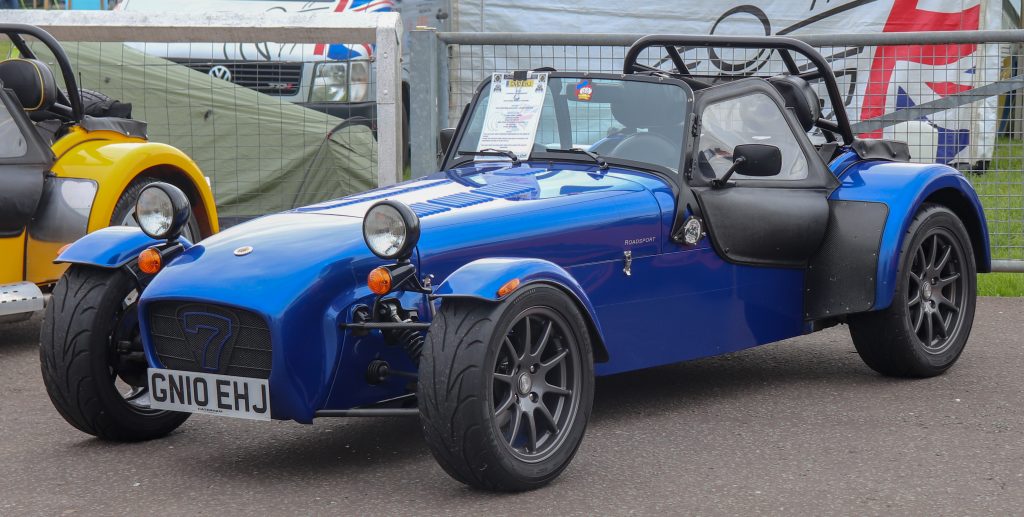 To quickly sum up the 5 best British cars, you can also watch our short video below:
If you own any of these classic and sports cars, then you certainly do own one of the greatest British vehicles ever made. You also own an incredibly valuable asset, as impressive cars like these are considered very precious amongst luxury car collectors.
If you ever did wish to pawn your luxury car, then New Bond Street Pawnbrokers is certainly the place to come. Our team of car experts is best placed to calculate the value of such a car and ensure you receive a fair price. Get in touch to find out more.
New Bond Street Pawnbrokers  offer loans against the following classic cars: Aston Martin, Bugatti, Ferrari, Jaguar, Mercedes and Porsche
This post is also available in:

Français (French)

Deutsch (German)

Italiano (Italian)

Português (Portuguese (Portugal))

Español (Spanish)

Български (Bulgarian)

简体中文 (Chinese (Simplified))

繁體中文 (Chinese (Traditional))

hrvatski (Croatian)

Čeština (Czech)

Dansk (Danish)

Nederlands (Dutch)

हिन्दी (Hindi)

Magyar (Hungarian)

Latviešu (Latvian)

polski (Polish)

Português (Portuguese (Brazil))

Română (Romanian)

Русский (Russian)

Slovenčina (Slovak)

Slovenščina (Slovenian)

Svenska (Swedish)

Türkçe (Turkish)

Українська (Ukrainian)

Albanian

Հայերեն (Armenian)

Eesti (Estonian)

Suomi (Finnish)

Ελληνικά (Greek)

Íslenska (Icelandic)

Indonesia (Indonesian)

日本語 (Japanese)

한국어 (Korean)

Lietuvių (Lithuanian)

Norsk bokmål (Norwegian Bokmål)

српски (Serbian)

Tamil
---
---

---
Authorised and Regulated by the Financial Conduct Authority