I hope you enjoy this blog post.
If you want us to appraise your luxury watch, painting, classic car or jewellery for a loan, click here.
5 Interesting Things & Facts You Didn't Know About Patek Philippe Watches
July 15, 2022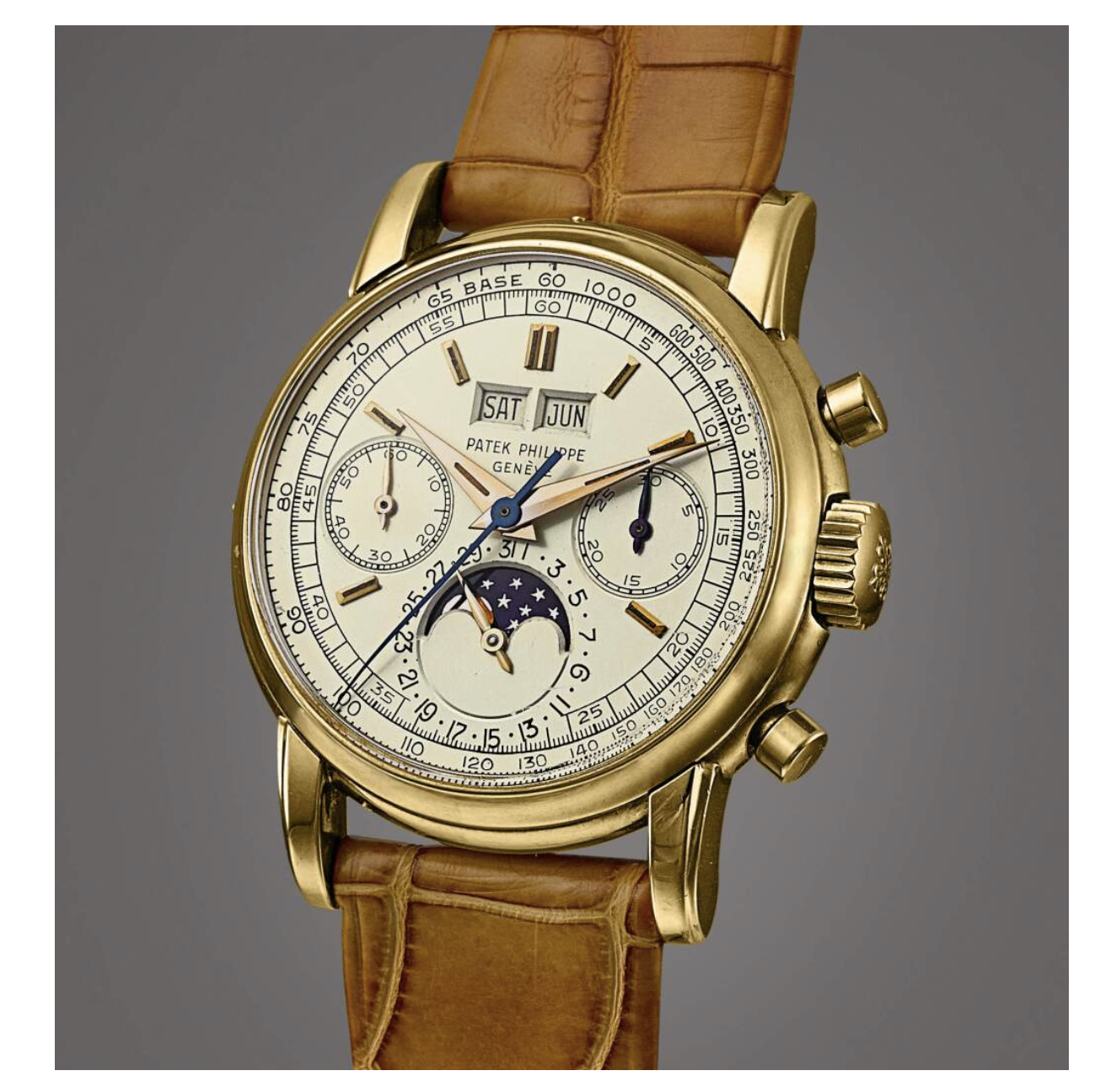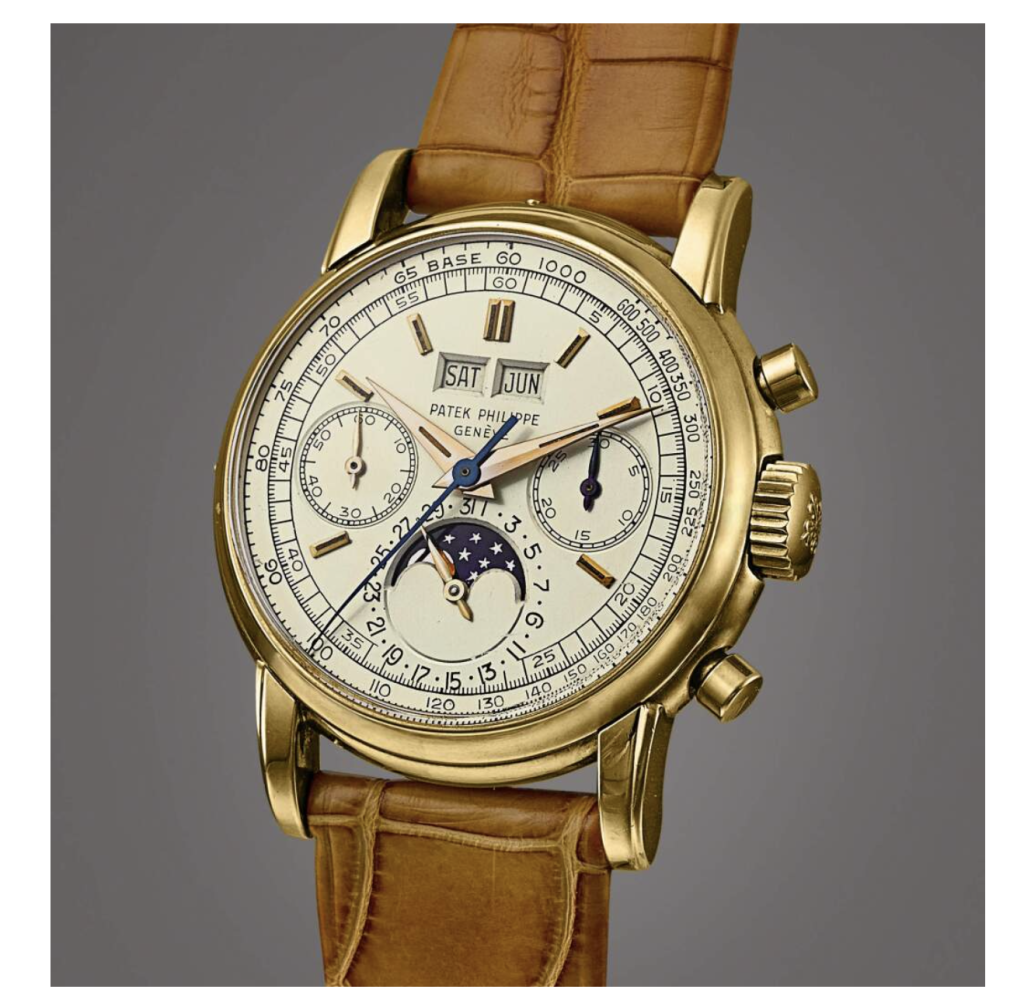 Today we will be talking about 5 Interesting Things & Facts You Didn't Know About Patek Philippe Watches.
Patek Philippe has been one of the most sought-after brands of luxury watches for a very long time. They are world-renowned for their unmatched quality and craftsmanship, but most people still haven't heard these five facts about Patek Philippe that set them apart from the competition.
Top 5 Things and Facts you may not have known about Patek Philippe
1. Every Minute Repeater is Personally Checked by the President of the Company
Patek Philippe takes pride in being one of the last family-owned watch manufacturers in the business, and if this doesn't show that pride then I don't know what will.
It's almost unheard of nowadays for a company of such a large scale to have its CEO or President involved in day-to-day operations. Yet, one interesting thing about Patek Philippe watches is that Thierry Stern, the company president, still manages to be involved in the production of every single watch they produce.
2. Even the Most Basic Patek Philippe Watches Take Over 9 Months To Manufacture and Produce 
If you've ever wondered why these watches can be on the expensive side, this is why!
Patek Philippe takes at least nine months to produce their most basic models and over two years for their most complicated watches. Their long production time is due to all watches sold by Patek Philippe since 2008 bearing the Patek Phillipe Seal. The company introduced the seal in 2008, promising their watches to be held to even higher standards than the industry's already high standards.
3. Patek Philippe Is One of the Oldest Watch Manufacturers in the World, as It Was Founded in 1839
Antoine Norbert de Patek and François Czapek were the founders of the company, all the way back in 1839. By 1851, the company was among the first in the world to produce keyless watches, and by 1868 the company produced the first ever Swiss wristwatch.
Patek Philippe continued to innovate and develop new concepts throughout the rest of the 19th century and into the 20th century. They have been pioneers of the industry since its inception, continuing that trend today.
4. The Most Expensive Watch Ever Sold Was a Patek Philippe Watch
In 2014, Patek Philippe manufactured their most complicated wristwatch ever, celebrating the company's 175th anniversary. The watch, Ref. 6300A-010 Grandmaster Chime was sold for 31.2M U.S. dollars in 2019 in Geneva. The watch took seven years to produce and over 100,000 hours of work to finish. The watch features 20 complications and two different dials, along with being the only stainless steel Grandmaster Chime ever made, truly making it a one-of-a-kind watch.
5. Patek Philippe Don't Just Allow Anyone To Buy a Grand Complication Watch
Another interesting fact about Patek Philippe watches is that the company has five general classifications for their watches, but their most luxurious watches, Grand Complications, are not available to the public to buy. These watches are the company's pride and joy, marking their most complicated and detailed watches ever created.
As a result, Patek Philippe does not sell these watches to the public to prevent them from reaching the gray market. They sell privately to ensure they are going to true collectors willing to appreciate the marvelous artwork – the watch itself.
As always, if you are the proud owner of a Patek Phillipe and looking to release capital against your watch, our experts can value your timepiece at the shop in Central London, Mayfair!
This post is also available in:

Français (French)

Deutsch (German)

Italiano (Italian)

Português (Portuguese (Portugal))

Español (Spanish)

Български (Bulgarian)

简体中文 (Chinese (Simplified))

繁體中文 (Chinese (Traditional))

hrvatski (Croatian)

Čeština (Czech)

Dansk (Danish)

Nederlands (Dutch)

हिन्दी (Hindi)

Magyar (Hungarian)

Latviešu (Latvian)

polski (Polish)

Português (Portuguese (Brazil))

Română (Romanian)

Русский (Russian)

Slovenčina (Slovak)

Slovenščina (Slovenian)

Svenska (Swedish)

Türkçe (Turkish)

Українська (Ukrainian)

Albanian

Հայերեն (Armenian)

Eesti (Estonian)

Suomi (Finnish)

Ελληνικά (Greek)

Íslenska (Icelandic)

Indonesia (Indonesian)

日本語 (Japanese)

한국어 (Korean)

Lietuvių (Lithuanian)

Norsk bokmål (Norwegian Bokmål)

српски (Serbian)

Tamil
---
---

---
Authorised and Regulated by the Financial Conduct Authority