I hope you enjoy this blog post.
If you want us to appraise your luxury watch, painting, classic car or jewellery for a loan, click here.
How selling at auction can backfire
June 3, 2018
If you are looking to get rid of some old items and would like to get a fair price for them, then using an auction may seem like a good idea. However, as our expert London pawnbrokers emphasize, you should be aware that it is not necessarily the best way to sell them. If you are inexperienced in the world of auction houses, then there are some tough lessons that you should learn now rather than later.
In fact, people fall into a number of common pitfalls with auctions that see them getting far less than they had first intended for their much-loved possessions. Instead, many people are better off seeking an alternative way to sell their items, rather than wasting time and money at auction houses. To help make you more aware of your options, here are the four major ways how selling at an auction can backfire on you.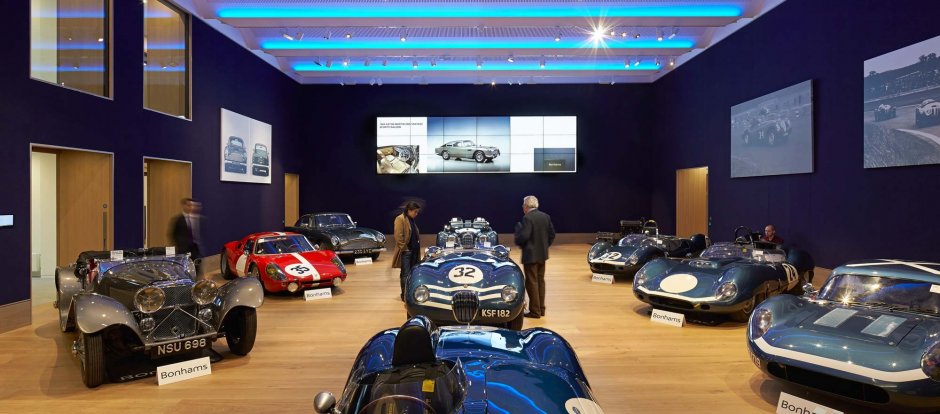 1. Premiums
One of the biggest surprises sellers face when going to auction is the premiums that auction houses set on each item. You may have thought that they charge a flat fee for every item you sell, but this is not the case. If your item sells, then the auction house itself can then take a premium of up to 30% on the final agreed sale price.
You generally find that the price of this premium is split between yourself and the buyer. Therefore, you should bear this premium in mind before you decide to sell something at auction. You should calculate how much of the agreed sale price you will actually get once the auctioneers have taken their cut. Otherwise, you could be left with surprisingly little at the end.
2. Auction expenses
As well as this percentage fee for everything you sell, the auction house will also need to get paid for their services even if the item doesn't sell. These additional costs include things like listing fees, costs for photography and costs for advertising your items in the catalogue. Sadly, many sellers go to auction thinking these costs are included in the final sale commission the auction house takes.
However, this is simply not the case. In fact, you should be aware that, if a number of items don't sell, then you may actually have less money at the end of the auction than when you started! So you should be careful when selecting an auction house and should look at all the things they charge for, or else you may be left with a number of hefty and unexpected fees to pay.
3. Timing
The third way that selling at auction could backfire on you is by failing to take into consideration the timing of the auction itself. Certain types of item are generally only sold at certain times of the year. This means that few auction houses may be able to sell your items now, and you may need to wait a few months for the next one.
As well as this, the regular buyers of certain items will not be looking for your product at this time of the year. So, if you're looking for a quick sell, then it may not be the right time for you to head to auction. Instead, you may be better off seeking an alternate way to sell your items. There is nothing worse than listing a number of items at auction and seeing few potential bidders even turning up on the day.
4. Failing to sell your items
It has already been mentioned, but it is worth repeating that your items simply may not sell at an auction. This means a loss of time and money spent listing your items. In turn, you will then need to invest more money in the next auction you go to and will spend your time hoping that things go better this time around. Even worse, is that you then run the risk of your items becoming "burned at sale".
What this means is that, because your items failed to sell once at a public auction, they may be greatly devalued at the next auction they are presented in. The auctioneers themselves will place a lower value on them and buyers will be less interested because they know they have already been snubbed by other experienced bidders in the past.
This problem has become increasingly worse in recent years, as information on auctioned items can be found more easily online. Nowadays, if a unique and interesting piece is listed at auction, but then fails to sell, members of the auctioning community can easily discover this on their phones. In turn, these items can be "blacklisted" for a number of years to come.
Even worse is the fact that many items end up getting burnt for no good reason. For example, it may be that the auction house is filled with serious bidders, but these bidders are waiting to see how others bid first before getting involved. It may then be that the auctioneer calls the auction too early before everyone shows their full interest. So, even though people actually were looking to buy your pieces, this fact could simply be ignored.
What's the alternative?
In order to avoid the very real risks associated with using an auction, you may want to choose an alternative route. This is where pawnbroking comes in. Pawnbroking is a fantastic way to receive immediate funds for your old vintage items.
Due to the nature of pawnbroking, there are no hidden fees and you are 100% aware of the final agreed sale price for your items. You can ensure you get the amount you need and don't have to worry about an item not selling. Here at New Bond Street Pawnbrokers, we review a number of fine items and are always looking to assist more clients with a quick sell.
If you know you will not wish to repurchase your items, we also have an immediate sale option as opposed to issuing loans. You can find out more about our service here. If you have any further questions or would like to arrange a free, no obligation quotation for some of your items, contact us today.
New Bond Street Pawnbrokers are a discreet, luxury pawnbroking service specializing in loans against various fine items like diamonds, fine jewellery and fine watches to name just a few.
This post is also available in:

Français (French)

Deutsch (German)

Italiano (Italian)

Português (Portuguese (Portugal))

Español (Spanish)

Български (Bulgarian)

简体中文 (Chinese (Simplified))

繁體中文 (Chinese (Traditional))

hrvatski (Croatian)

Čeština (Czech)

Dansk (Danish)

Nederlands (Dutch)

हिन्दी (Hindi)

Magyar (Hungarian)

Latviešu (Latvian)

polski (Polish)

Português (Portuguese (Brazil))

Română (Romanian)

Русский (Russian)

Slovenčina (Slovak)

Slovenščina (Slovenian)

Svenska (Swedish)

Türkçe (Turkish)

Українська (Ukrainian)
---
---

---
Authorised and Regulated by the Financial Conduct Authority