I hope you enjoy this blog post.
If you want us to appraise your luxury watch, painting, classic car or jewellery for a loan, click here.
Cartier's Top 16 Most Expensive Pieces of Jewellery, as of 2024
January 12, 2021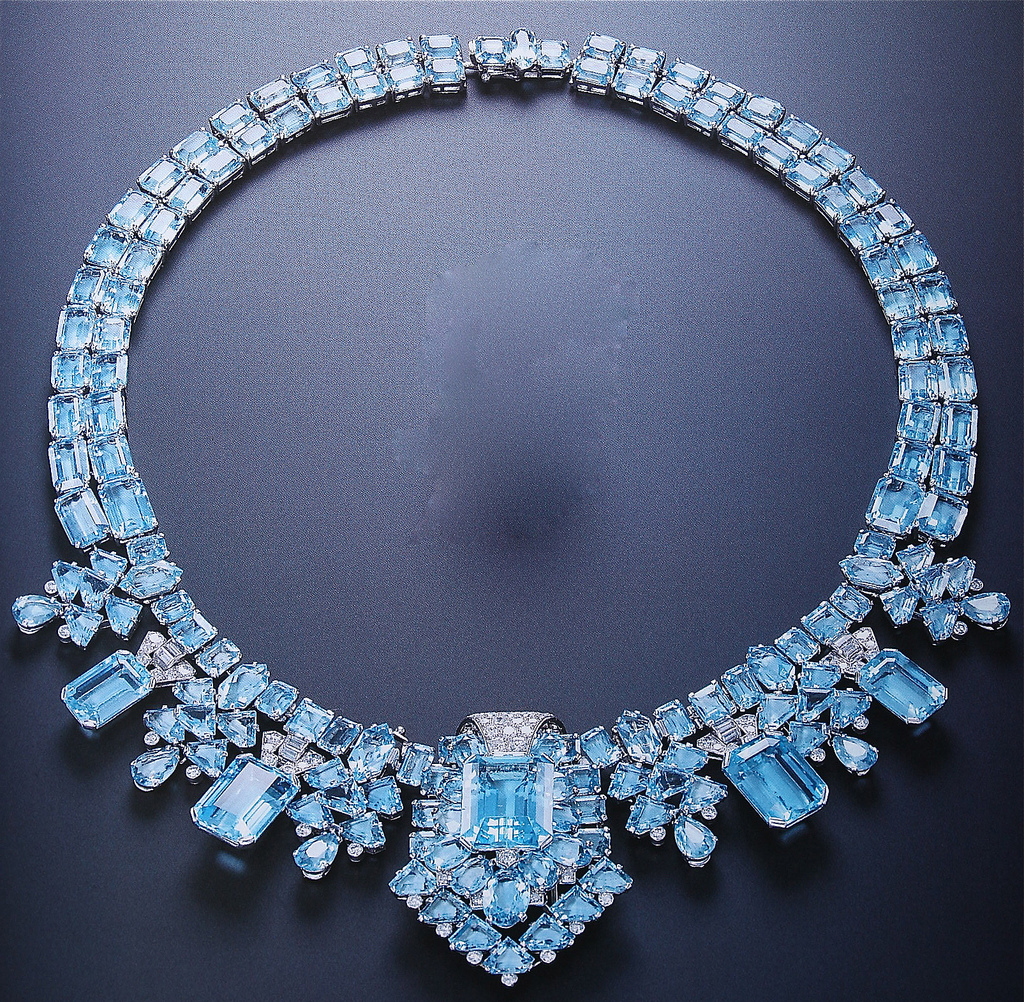 How Cartier became one of the Most Expensive Jewellery  in the World as of 2024
At the very beginning of the 20th Century, England's King Edward VII referred to Cartier as "the king of jewellers and the jeweller of kings", placing Cartier as the most expensive jewelry in the world at the time. His declaration was certainly true at the time. The refined elegance and innovation shown in every piece produced by Cartier since then have, however, ensured that it was not just a timely statement of fact but also one of prophecy.
Cartier is a brand that has become synonymous with the word luxury, up to the whole gift wrapping routine. They've since built a name for themselves as an innovative yet classic jeweller, with a range of iconic pieces designed and crafted over the years.
The jewellers can boast an iconic history, starting as a jewellery shop in Paris and standing the test of time to become the global empire that it is today. For over 150 years now they've been at the top of the industry and continue to hold a reputation as one of the most respected jewellery brands worldwide.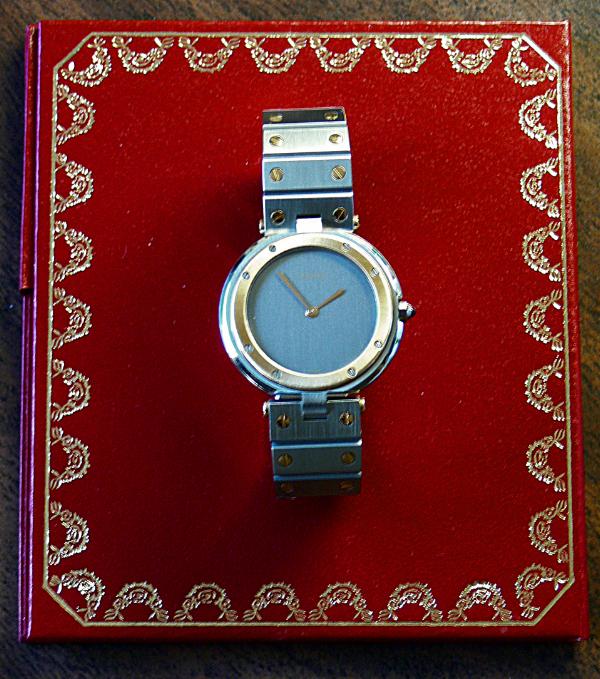 They've become a venerated and loved name in the world of luxury brands in jewellery, pendant necklaces and watches and provide some of the most expensive pieces of jewelry ever sold. Their sumptuous and opulent designs are just as stunning in the modern-day as they were in the 19th century.
Cartier jewellery has been displayed by many of the foremost individuals in the highest class of contemporary society.
Extravagant beginnings: the 19th century
Founded in 1847 by a master jeweller by the name of Louis-François Cartier, the brand quickly gathered a reputation for its ability to craft extravagance. Louis-Francois' son, Alfred Cartier, took over in 1874 and turned the brand to new forms and styles of watchmaking, including the fashionable wristwatch, but it was to be his sons — Pierre, Louis, and Jacques — who was to build the brand as we know it today.
Into the 20th century
Pierre, Louis and Jacques wanted to expand Cartier to make it an international name. They were to embrace the turn of the new century and opened up jewellery stores in St. Petersburg, New York and London. It was during this time that Louis, who remained in Paris, took the brand into the new century by moving to a bold new headquarters in the centre of the city. He also designed the flat Santos wristwatch which has become a timeless staple of the brand.
Pierre opened the stores in London and New York, quickly expanding the clientele to Hollywood and across financiers, Broadway stars, and industrialists. Meanwhile, Jacques took over the Cartier London operation and in 1909 moved to their current British headquarters on New Bond Street.
Together, the three brothers expanded beyond watches to making some of the most valuable gold fine jewellery in the world, such as the most expensive necklaces, most expensive bracelets, and the most expensive rings and royal gems in the world. Cartier's reputation grew to the point where they famously received a royal warrant from King Edward VII who wanted over two dozen tiaras for his coronation, truly cementing the jewellery makers as one of the most iconic luxury brands of all time.
The outbreak of war with World War One served to cement how fashionable wristwatches had become, as they were now seen to be practical. Soldiers, when on a battlefield, did not have the wherewithal to look at a pocket watch. Louis took inspiration from the lines of a tank, leading to the creation of the Tank watch in 1917.
Late 20th century to the modern day
Cartier eventually passed out of family hands in 1972, as Joseph Kanoui and a group of interested investors bought Cartier's Paris operations first. They then purchased Cartier's New York and London bases, combining the Cartier interests in 1979. They began to steer Cartier into the future before the Richemont Group took over Cartier operations in 2012.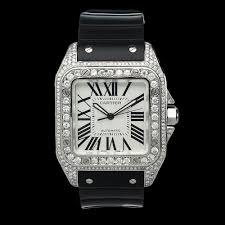 The practice of Cartier in excellent design and the creation of stunning pieces has never wavered, and it continued to uphold its reputation as a top global luxury brand, and one of the most expensive jewelry in the world. Cartier has remained in the public eye throughout their history, with the unique designs of their watches always serving to make them striking and eye-catching, which means that a Cartier watch has always been eminently recognizable.
In 1996, Cartier revisited a classic and distinctive design to create the Cartier Tank American — later hailed by Ralph Lauren for its style. It carried a strikingly unique and distinct shape, seeing such popularity to the point where the watch is still made today.
Another timeless classic was revisited in 2004 when 100 years of the Louis Cartier's Santos watch was celebrated with the design and creation of the Cartier Santos 100.
Carrying over 60 years of experience in brokering, New Bond Street Pawnbrokers is situated right in the middle of luxury-renowned Mayfair. Sharing a home with the iconic Cartier London store, which has been their British base for over 100 years, the rich history and reputation of the brand precede them. Their position as 'king of jewellers', as denoted by King Edward VII, in the worldwide luxury industry is undisputed.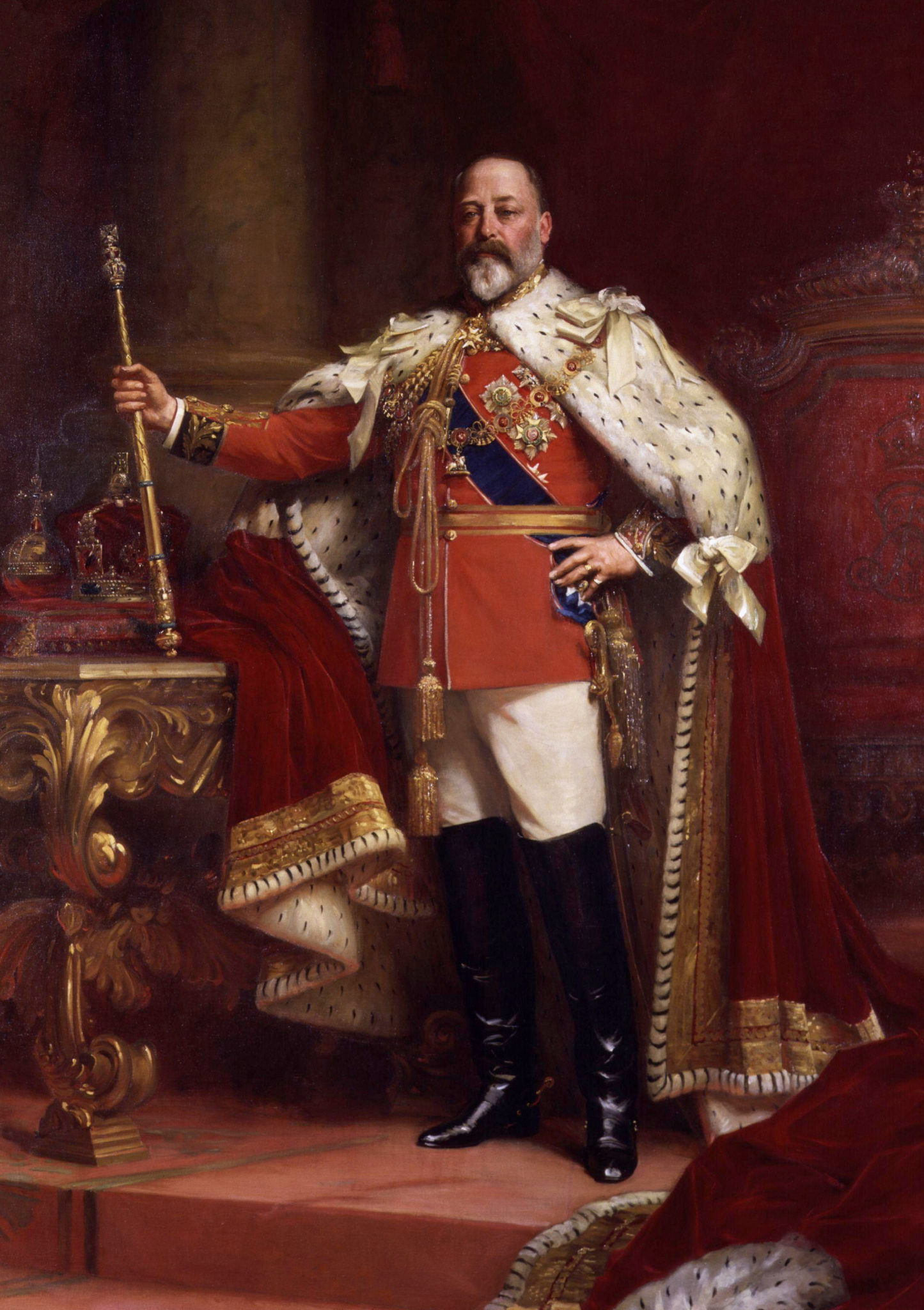 It came as no surprise, for example, when the Duchess of Cambridge, Kate Middleton, chose to wear the Royal Family's Cartier Halo tiara when she married Prince William. Cartier is the jeweller of choice to our future Queen – she is also often seen wearing a Cartier Ballon Bleu watch – which certainly helps the highly desirable jeweller maintain a vaunted position as one of the most prestigious jewellery designers in the world.
Of course, Cartier isn't just the first choice of British royalty – as our list proves, these elegant and timeless pieces are just as revered by the elite and wealthy all over the world. From India to other parts of Asia, Europe to America, Cartier is considered one of the world's best jewellery brands under any definition, indeed one of the most expensive gold diamond jewellery collections ever sold. Exquisitely designed, endlessly stylish and dripping with the best-quality gems and jewels that money can buy.
As you would expect from a jeweller with such a reputation for elegance and exquisite taste, Cartier's world-renowned items are much sought after by those in the know.
Current Market for Cartier Jewellery
There is no hesitation from consumers when buying vintage Cartier pieces through auction houses like Sotheby's. The pieces offered are some of the most expensive jewellery in the world in 2024, so there's little chance that buyers will be disappointed with their purchase even if they bid through online auctions.
Some of the most expensive jewellery brands, including Cartier, are embracing online sales. The most expensive necklace in the world in 2024, Heritage in Bloom, is valued at $200 million, so it will be interesting to see if it ever appears in an online auction.
The Tutti Frutti bracelet that set an online auction price record in 2020 did so because informed buyers knew the piece and didn't need to examine the item in person. The Crash watch that broke records in 2022 was well-known for its rarity, which meant buyers felt comfortable spending large sums of money remotely.
The demand for luxury goods in emerging markets is driving a shift towards online sales. Cartier cannot build retail stores quickly enough. People are hungry for products from established luxury retailers, so it's now easy to purchase a Cartier diamond necklace and Cartier diamond ring online. 
Over the last few years Cartier worked to appeal to Chinese consumers online. This work paid off as Cartier became the top-selling brand on Tmall Luxury Pavilion, Alibaba Group's online high-end portal. 
Most Expensive Cartier Jewellery Rings, Bracelets & Necklaces are… 
1. HUTTON-MDIVANI JADEITE CARTIER DIAMOND NECKLACE: $27.4 MILLION
When you think 'Cartier', the first things you think of are diamonds and expensive jewellery. After all, the most expensive Cartier bracelet in the world as of 2024, and the most expensive Cartier necklace by Troussant are thoroughly studded with these elegant and beautiful stones.
But diamonds don't top this list.
Instead, the most expensive bracelet in the world as of 2023 can lay claim to is the incredible Hutton-Mdivani Jadeite Necklace. Selling at auction for $27.4 million, the incredible history of this piece is what makes it so exceptionally valuable.
Past owners include Barabara Hutton, heiress to the Woolworth fortune, as well as Princess Nina Mdivani. According to legend, the necklace remained hidden under her deathbed to keep it safe from debt collectors. The necklace itself is comprised of 27 verdant green jadeite beads, along with a beautiful clasp made of diamond, ruby, gold and platinum – adding even more value to this outstanding piece.
What makes this beautiful necklace so unique is its incredible history. But the appearance of this incredible piece is just as much a reason for the many fans of Cartier to covet this entirely unique piece.
With Jadeite itself costing a cool $3 million per carat, it's no real surprise that this fascinating jewellery item holds such high value, and is connected to royalty at every turn.
2. SUNRISE RUBY RING: $25 MILLION
Sold at Sotheby's in Geneva for an impressive £19.6 million, or close to $30 million, in 2015, the Sunrise Ruby Ring may be the most expensive piece of jewellery in the world 2019 has seen. It's undoubtedly the most expensive Cartier ring currently sold at auction, at the very least. Considered the world's most valuable and expensive ruby, with exceptional clarity and near-perfect calibre, the Sunrise Ruby is a 25.59 carat Burmese Ruby that was mined in Myanmar.
Cartier transformed this beautiful blood-red gem into an elegant cushion-cut ring, flanked by exceptional shield-cut diamonds on either side. While the name of the buyer, and the history of this incredible piece, were never disclosed, this once-in-a-lifetime ring is considered the holy grail of rubies for collectors all over the world.
Rubies may not be considered quite as worthwhile as diamonds by many. But this deep red stone holds far greater value than you may think, especially with such impressive clarity. Known as top colour rubies, these unique gems are so rare that trade data is entirely unavailable – and as we all know, scarcity has a fantastic way of pushing the value higher and higher, which has made this Cartier ring the most expensive in the world as of 2024.
3. BELLE EPOQUE DIAMOND DEVANT-DE-CORSAGE BROOCH: $17.6 MILLION
This beautiful, elegant and incredibly unique brooch was created in 1912 and features many of the popular styles and trends of the time in its shape and design. More expensive than the most expensive Cartier diamond necklace – barring the Patalia – this delicate and distinctive brooch is created with exceptional quality diamonds. The central, pear-shaped diamond weighs just over 24 carats, while the oval diamond below weighs 23.55.
While we know the origins of this incredible piece, from its creation in Paris at the Henri Picq workshop, little is known about the long history of this eye-catching piece of jewellery. For fans of old-world diamonds and classic design, the Belle Epoque Diamond Devant-De-Corsage Brooch isn't one to miss. Christie's sold the brooch, and the piece was at some point added to a necklace as part of a private collection.
While brooches are not as well-worn as they once were, they have long been an integral piece of jewellery as far back as ancient times. Queen Elizabeth II is well-known for her love of brooches, and white hers are worn firmly on her coat these extravagant jewellery pieces were also once worn in hair and hat pieces as an accent point. With decades of history, the Belle Epoque brooch may well have been worn by royalty and the elite over the years.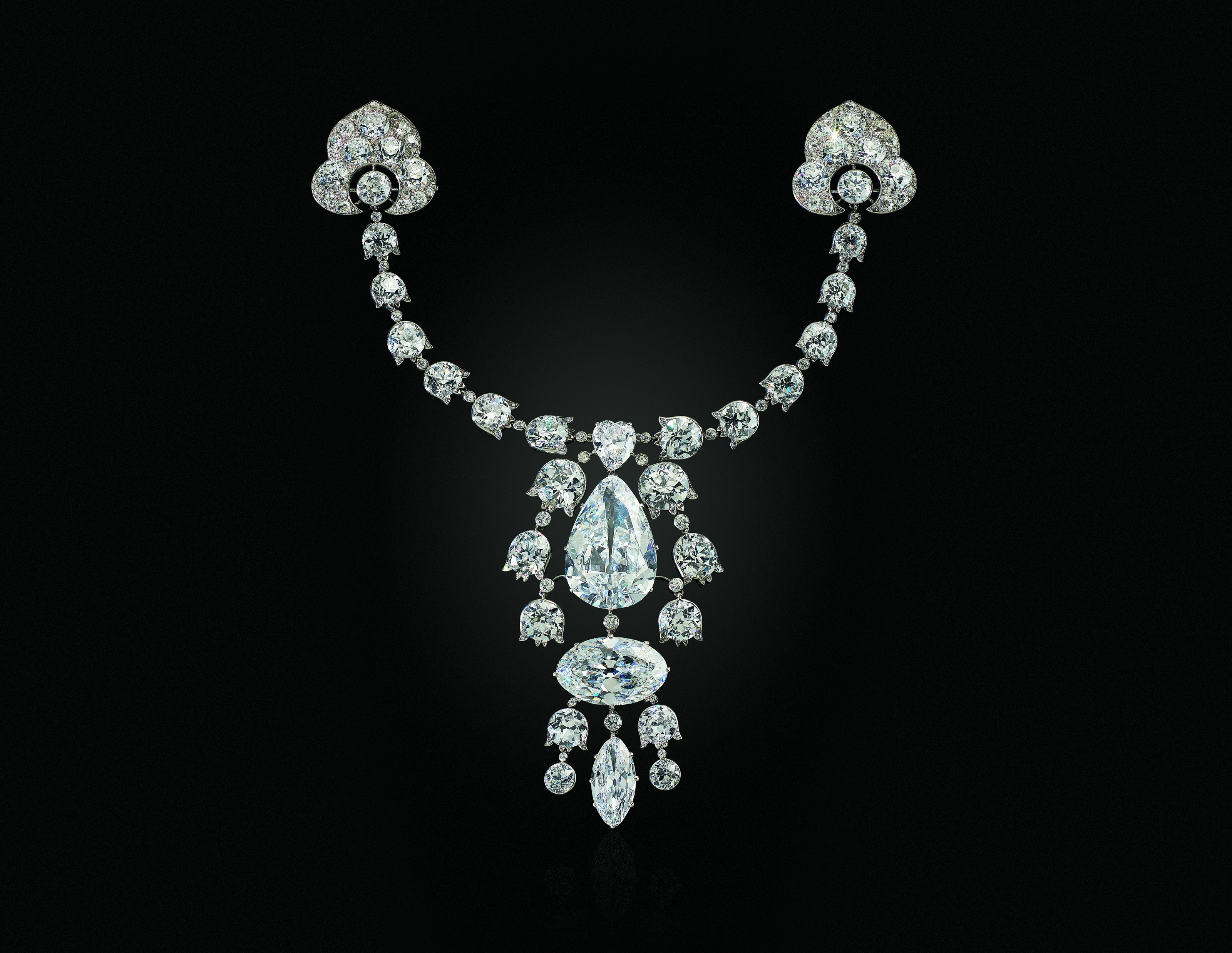 Photo credit: https://www.christies.com
4. La Peregrina Necklace: $11.8 million
Is it art, is it jewellery or is it both? The La Peregrina Necklace is a statement of timeless elegance. Cartier designed this necklace with one person in mind to wear it: Elizabeth Taylor. The embodiment of an enormous statement pearl, equivalent to 55 carats, is arguably Cartier's finest work. The fact that the pearl itself has a story of its own, having been worn by the Spanish queens, Margarita and Isabel, adds to the mystique and beauty surrounding this exceptional (and expensive) necklace.
With over 500 years of history behind this iconic pearl, it's no surprise that La Peregrina continues to be sought-after to this day. It wasn't until 1969 that this one-of-a-kind pearl fell into the hands of Richard Burton, who gifted it to his wife, Elizabeth Taylor. At this point, just a single pearl rather than a necklace, this incredibly valuable piece of history was first made into a necklace after Taylor found her puppies chewing on the practically priceless Peregrina. She then commissioned the pearl to be set into the beautiful La Peregrina famous Cartier necklace as we know it today.
While considered a very much nouveau riche piece when set within the necklace, the long and mysterious history of the pearl itself provides a wonderful contrast between Hollywood wealth and vintage style. Pearls have long been considered a symbol of luck and purity, and this incredible necklace is no exception to that rule.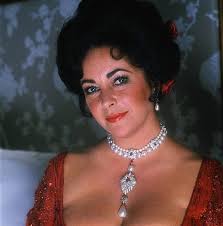 Photo credit: flickr.com
5. The Cartier-designed diamond panther bracelet: $7 million
Sold at auction by Sotheby's for a world-record £4.5 million in 2010, this Cartier-designed bracelet became not only the most expensive Cartier bracelet in the world but also the most expensive bracelet ever sold at auction as of 2024. The onyx and diamond panther bracelet, with its mesmerising green eyes, once belonged to Wallis Simpson, whose passionate affair with Edward VII led to his abdication.
Also known as Panthère de Cartier, this elegant million-dollar bracelet has a new lease of life with a new, modern collection. But nothing quite compares to the original, which was created following Jeanna Toussaint spying on a panther in the wild during a safari with Louis Cartier himself. Providing a fantastic source of inspiration, big cat-themed jewels soon become a running theme for the brand – from wristwatches to brooches. And, of course, the iconic Cartier Panthère, was first created for the Duchess of Windsor.
The perfect example of art deco style in the Cartier collection, panthers have long been a motif of Toussaint. The three-dimensional design was a new step for the brand, producing truly unique and incredibly striking pieces in comparison to flatter, more abstract designs of the past – and of the present too. From rings to watches, big cats continue to be a consistent staple in the Cartier brand.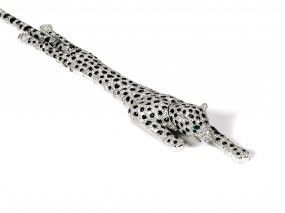 Photo credit: pinterest.com
6. Diamond Emerald Ring: $6.2 million
Sold at auction in Hong Kong in 2017, this diamond emerald ring is the most expensive Cartier ring ever sold as of 2024. The 5.31 karat diamond sits between two pear-shaped emeralds in a bed of 18-carat yellow gold. Like many of the items on our list, this is a one-of-a-kind item.
While little is known about this elegant ring, in particular, its value comes from the exceptional quality of jewels, as well as the value of the gold itself. One-off items tend to increase significantly in value over time, and this unique and beautiful ring is no exception to that rule. As with all expensive Cartier jewellery, this ring is perfectly preserved and would be a valuable addition to any collection.
Despite an unclear history, Cartier rings of all styles and sizes are considered some of the best and most expensive rings in the world in 2024. This exceptional piece continues that trend, using Cartier's signature-shaped diamonds to add elegant dimension and flair to the piece. For a once-in-a-lifetime ring, Cartier is the top choice of many.
Photo credit: phillips.com
7. Emerald and Diamond Ring: $3,600,000
In December 2020, a Cartier diamond ring sold for more than 3.5 times over its estimate at a Sotheby's auction. The ring features a 21-carat square emerald surrounded by diamonds set in 18k yellow gold. This may not be the most expensive ring in the world in 2024, but it's not far off.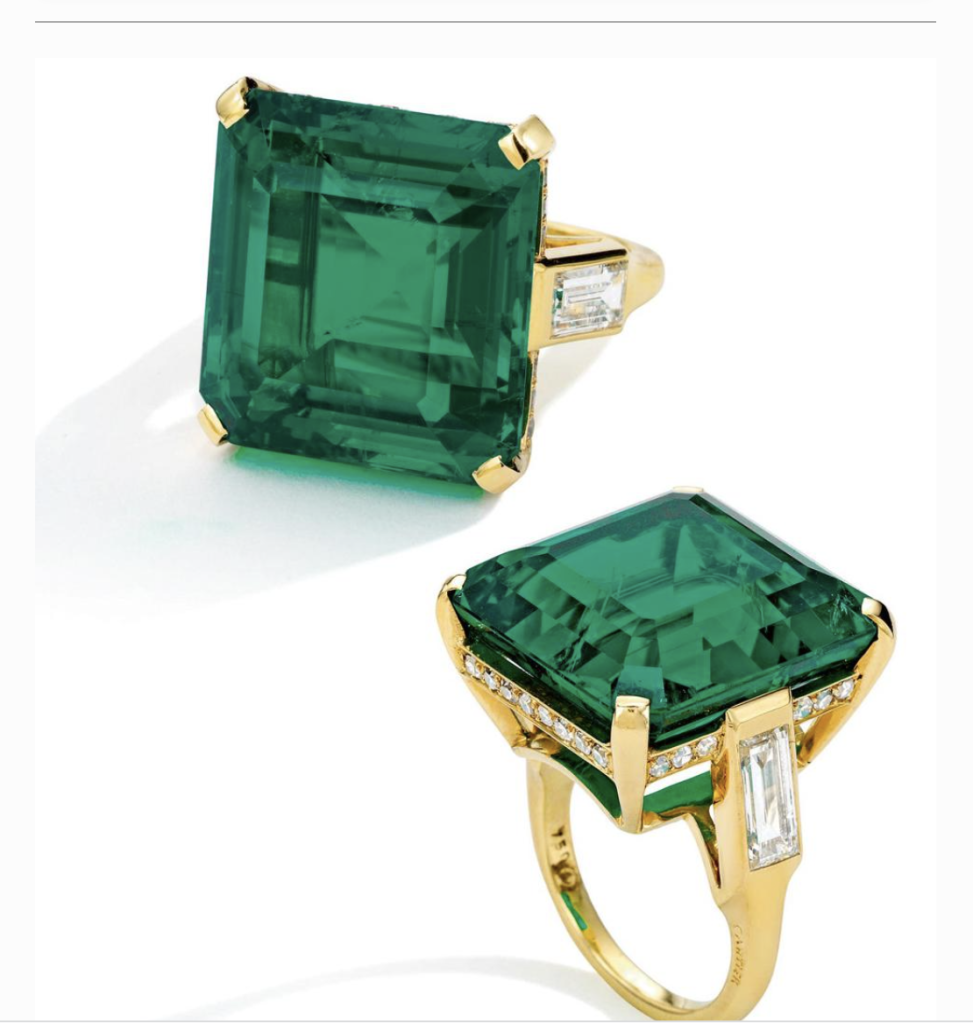 8. Phoenix Décor Secret Watch – $2.7 million
A unique piece, it may take the uninitiated a little while to realise that this is actually a watch. In the shape of a phoenix, this 18-carat white gold piece is plated with rhodium. With emerald eyes, the phoenix is covered with more than 3,000 diamonds. This truly remarkable piece, which includes pear-shaped and portrait-cut diamonds, is now one of the more special items in the Merveilles du Nil de Cartier collection.
Following with Cartier's iconic trend for transforming jewellery into three-dimensional creatures, this incredible watch is one of the Cartier iconic pieces that are unmistakably a stand-out for the brand. Even without the incredible diamonds and beautiful white gold, the architecture and structure of one of the world's most expensive Cartier jewellery pieces are enough to delight most jewellery collectors and fans.
A statement piece like no other, the phoenix takes flight from the wrist for dramatic effect. While not the most comfortable or functional watch to wear, this Cartier piece is designed more for drama than wearability. More an art-piece than an item to stick in a jewellery box, this one-of-kind watch is well worth keeping on display.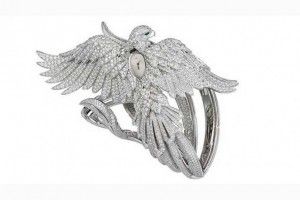 Credit photo: pinterest.com
9. Diamond Coloured Ring – $2 million
A far more contemporary feel for the second ring in our list, this piece is simply breathtaking. A blue pear-shaped diamond sits between two heart-shaped pink diamonds. In total, the ring boasts 5.19 karat worth of diamonds. Like the Cartier Diamond Emerald Ring, this piece also sold at auction in Hong Kong, this time in 2016 and it quickly became one of the most expensive diamond rings in the world, at the time of this writing in 2024.
Coloured diamonds may be considered less prestigious in some circles, but Cartier proves their doubters wrong with the intense clarity and beautiful finish of this piece. While this piece isn't the sole most expensive Cartier engagement ring, it certainly tops the list thanks to its unique design and inclusion of a heart motif.
Evoking romance, the history of this ring is still a mystery, but it more than makes up for it in looks. Heart-shaped diamonds further add to the romantic feel of the piece, making it an ideal choice for a lover's gift – which is perhaps the origin of this particular piece. For many, mystery adds to the appeal of these one-off Cartier pieces – and this diamond coloured ring falls into that category effortlessly.
Credit photo: christies.com
10. Tutti Frutti Bracelet: $1.34 Million
In April 2020, Sotheby's sold the most expensive Cartier bracelet in the world for $1.34 million, which destroyed the high estimate of $800,000. This sale set a new record for any jewel sold online and the most expensive piece of jewellery sold at auction as of 2024.
The piece is a 1930s Tutti Frutti bracelet featuring sapphires, emeralds, old European single-cut diamonds, rubies, and caliber-cut onyx. The bracelet is a classic example of the multi-gem Art Deco style made famous by Cartier.
11. Ruby and Diamond Bracelet: $1,075,038
Having belonged to the Duchess of Windsor, Wallis Simpson, this Ruby and Diamond Bracelet sold for an incredible price in November 2021. With its rich history and several old photographs back in the 1930s and 1940s with the bracelet adorning the Duchess's wrist, its price wasn't shocking.  
12. Large Ballon Bleu Tourbillon Diamond Watch – $1 million
Time for another watch. Unlike the Cartier designed diamond panther bracelet, this time we're able to talk about something you could actually wear on your wrist – an Extra Large Cartier Ballon Bleu Tourbillon Diamond Watch, which sold for $1 million. Set with baguette diamonds, this piece's slate grey dial with its sun satin finish measures 46mm in diameter.
Distinctive blue hands and thoroughly modern design sets this beautiful watch apart from the other Cartier products on the list. Infinitely wearable, while still having that extra something, the Ballon Bleu is designed to function as well as it looks. Durable, fashionable and above all, the ideal statement piece for countless collectors around the world.
This watch may not be the most extravagant or over-the-top on the list, but its quiet luxury is a nice change of pace. Deceptively understated, a second look may be needed to see the full glory of this gem-studded timepiece. But for those that do take a second look, there's plenty to see.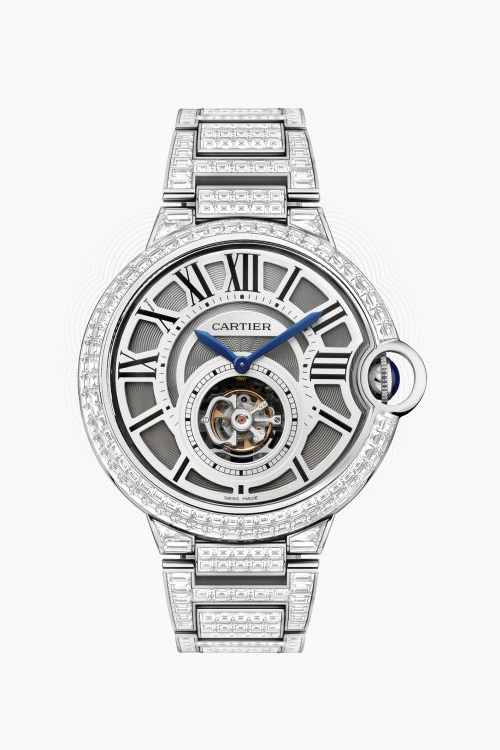 Credit photo: alux.com
13. The Patiala Necklace – Priceless?
The only way to end a list like this is with the story of the Patiala neckless. One of the most exquisite pieces of jewellery ever crafted as of 2024, the fact Cartier produced it should come as no surprise. The necklace incorporated rubies, nearly 3,000 diamonds and 7 enormous diamonds each ranging from 18 to 73 karat. This alone would ensure the Patiala necklace a place on our list, however, it also included one other diamond; an enormous yellow diamond known as the Beers diamond. This is the 7th biggest diamond ever recorded.
Commissioned by Bhupinder Singh, one of India's most famous and extravagant Maharaja's, the Patiala Necklace was just one of many incredible and highly valuable jewellery that were acquired during the time he was in power. While Bhupinder Singh was well-known for gifting elegant and expensive jewellery for his many wives, the Patiala Necklace was his and his alone – worn in many of the existing imagery still in existence of this unique and fascinating man.
In 1957, ten years following India's independence, the necklace went missing. One day, 40 years later, a Cartier employee found it in a second-hand jewellery store – sadly missing the diamonds and stones. Completely restored to its former glory, this piece of jewellery would be so expensive that even experts cannot put a price on it. It's a fascinating story, but just before you rush off to check your own jewellery, it is worth noting that the Beers diamond did reappear, selling at auction in the 1980s for $3.16 million.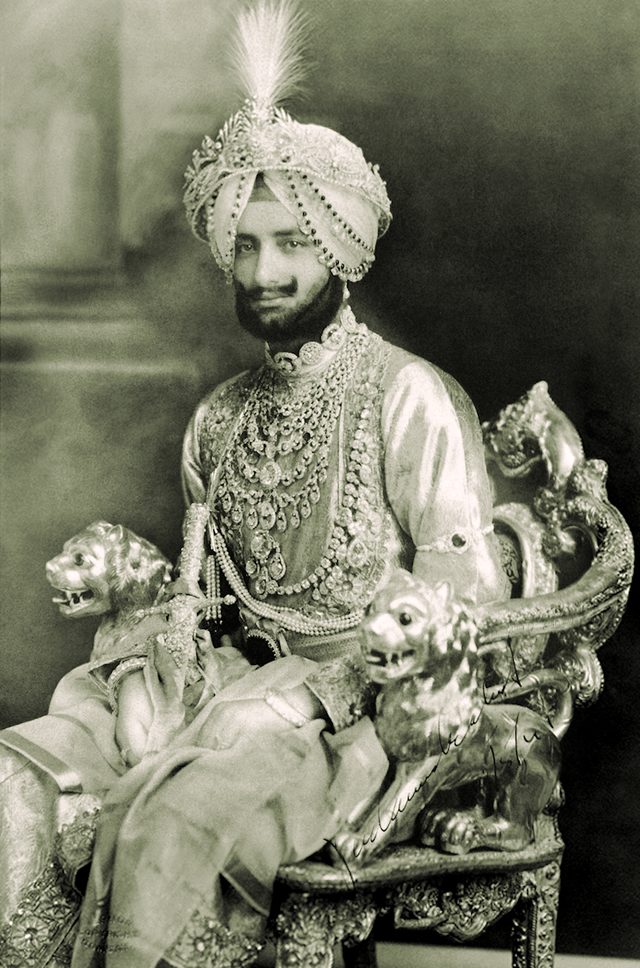 14. Crash Watch: $884,972
A rare first series 1970 Cartier Crash watch set a price record in a November 2021 Sotheby's auction. This watch features 18K yellow gold and manual winding. Only two first-series Crash watches sold at auction in the last 25 years.
15. Baseball/Pebble Watch: $436,114
Cartier produced only six of these 1972 watches, so the record bid isn't shocking. Called the pebble in the UK and the baseball in the US, this watch features a yellow gold case and a unique square dial. At a May 2021 auction in Geneva, this sale set the record for the price paid for a vintage Cartier watch and designated this as a piece of the most expensive jewellery in the world in 2024.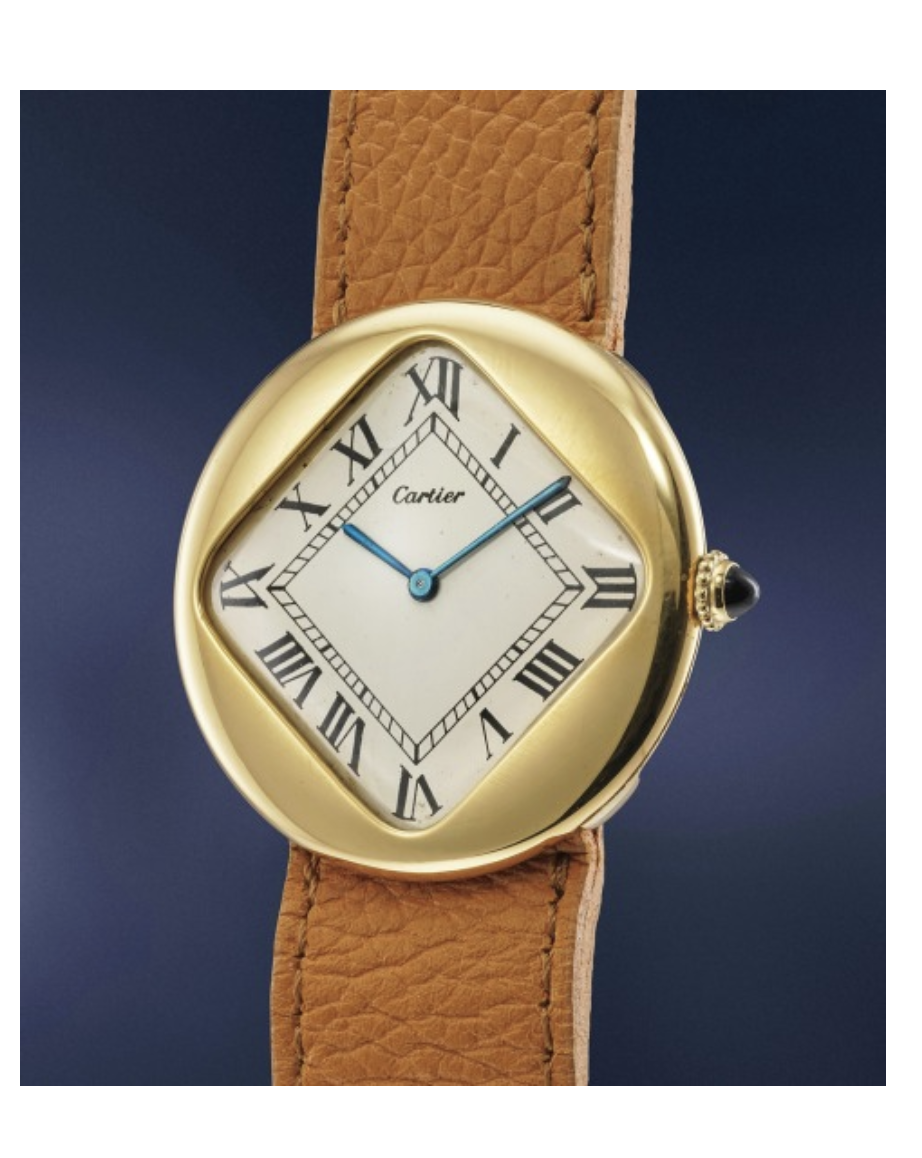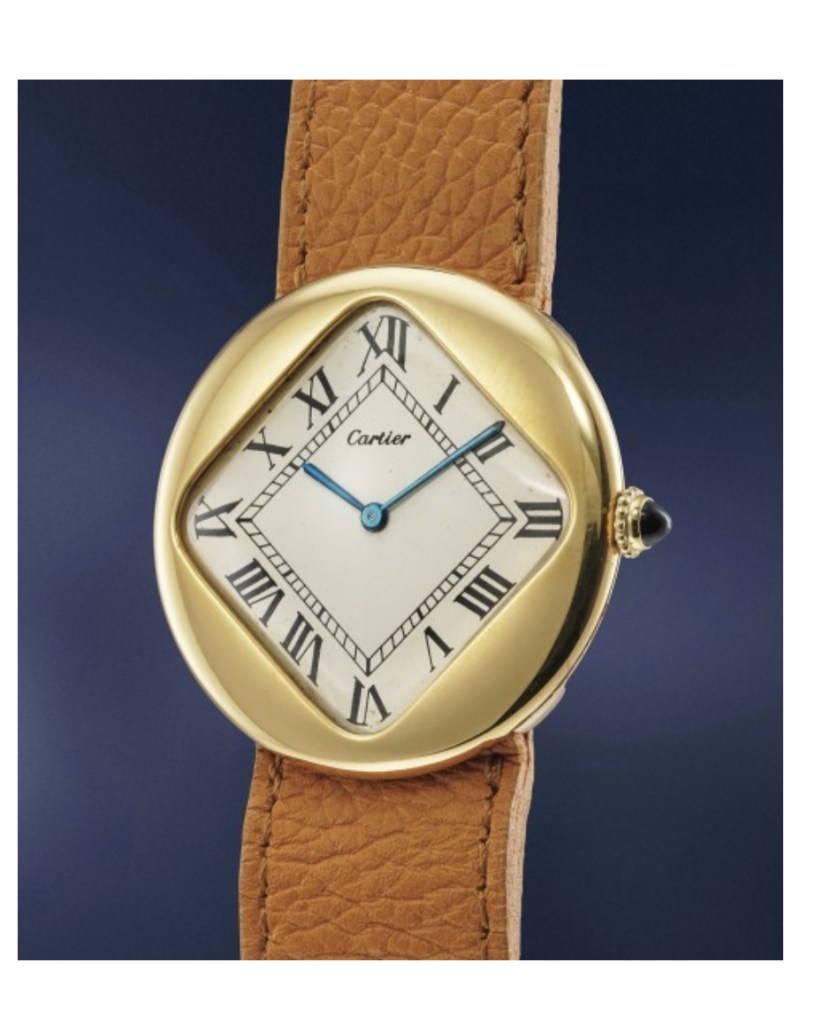 Source : https://www.phillips.com/detail/cartier/CH080121/88
16. Diamond Ring: $156,247
Sold in November of 2019 at the start of the pandemic, this Cartier Diamond Ring was sold for a high price amongst its counterparts in a Hong Kong Auction held by Phillips. Made with 18 karats of white gold and a unique split shank design with onyx placed in the center, this Cartier Diamond Ring stood out to buyers.
Impact of the War in Ukraine on Expensive Cartier Jewellery (Rings, Necklaces, Bracelets, and More)
Major jewellery companies are pulling out of Russia due to their invasion of Ukraine, Cartier being one of the leading brands. The war has impacted Cartier in a few drastic ways, but being associated with Russia during a time like this may result in worse consequences for a brand selling the most expensive jewellery in the world, and for which ethical values are paramount to perceptions by its high-end clientele. 
With the pressure and heat from social media directed at these luxury groups for not having closed their stores in Russia at the start of the war, whereas brands like Nike removed all distribution, it was only a matter of time before Cartier would. 
Consumers noted this and swarmed these massive brands, throwing money at expensive items to lessen the war's backlash as markets sank. Watches and jewelry keep their value over time and can even gain more despite economical failure, so Cartier was bombarded with purchases.
Cartier announced their removal from the Responsible Jewellery Council over a week after the war was declared. The RJC had refused to part ways with Russia, something Cartier and other brands found disheartening and unreflecting of their own beliefs. 
Despite the rapid increase of sales in Russia during that first week, Cartier's owner Richemont has lost over 140 million pounds, which is equivalent to around 166 million US Dollars.
This loss appears hefty, but in reality, Cartier doubled their profit from March 2021 to March 2022. Their jewelry department had a 49 percent sales growth at exchange rates while their watchmakers increased by 53 percent. Their online exchange rates increased, and in the end, their total profit rose by 61 percent for the year. 
The people facing the brunt of monetary loss are billionaires in Russia. They're part of the majority who rushed to Cartier stores, but since the war, they've lost more than 126 million US Dollars due to the seizing of their assets. 
Cartier's business may suffer in Russia with their usual consumers not having the money to spend on their jewellery and watches. Not to mention that the war shut down a majority of the diamond industry, considering a third of the natural diamonds came from Russia. 
The Ukraine war has impacted Cartier, producer of some of the most expensive jewellery in the world (as of 2024), and watches in more ways than one, leaving the future of the company and the future of the jewellery industry uncertain and in the hands of this war. 
Finally, as a quick sum up of the top 5 most expensive Cartier Jewellery in the world, you can also watch our video below:
What are the top 10 Most expensive Cartier Pieces of Jewelry you can buy in 2024?
Fine assets are always in big demand as prices at auctions around the world continue to grow every year. We have written comprehensive articles on most expensive items ever sold on auction for assets like fine wine collections, expensive jewellery, luxury handbags, fine watches, classic cars or fine art.
When it comes to Cartier facts, it's well-known that this well-established and highly respected most expensive necklace brand is one of the best in 2024. For collectors and jewellery-lovers alike, Cartier is the holy grail of collections.
At New Bond Street Pawnbrokers we loan against a variety of pieces of fine jewellery and diamonds. If you are looking to get a free valuation or pawn your Cartier jewellery then get in touch!
This post is also available in:

Français (French)

Deutsch (German)

Italiano (Italian)

Português (Portuguese (Portugal))

Español (Spanish)

Български (Bulgarian)

简体中文 (Chinese (Simplified))

繁體中文 (Chinese (Traditional))

hrvatski (Croatian)

Čeština (Czech)

Dansk (Danish)

Nederlands (Dutch)

हिन्दी (Hindi)

Magyar (Hungarian)

Latviešu (Latvian)

polski (Polish)

Português (Portuguese (Brazil))

Română (Romanian)

Русский (Russian)

Slovenčina (Slovak)

Slovenščina (Slovenian)

Svenska (Swedish)

Türkçe (Turkish)

Українська (Ukrainian)

Albanian

Հայերեն (Armenian)

Eesti (Estonian)

Suomi (Finnish)

Ελληνικά (Greek)

Íslenska (Icelandic)

Indonesia (Indonesian)

日本語 (Japanese)

한국어 (Korean)

Lietuvių (Lithuanian)

Norsk bokmål (Norwegian Bokmål)

српски (Serbian)

Tamil
---
---

---
Authorised and Regulated by the Financial Conduct Authority