I hope you enjoy this blog post.
If you want us to appraise your luxury watch, painting, classic car or jewellery for a loan, click here.
5 Things & Facts You Didn't Know About Audemars Piguet Watches
July 26, 2022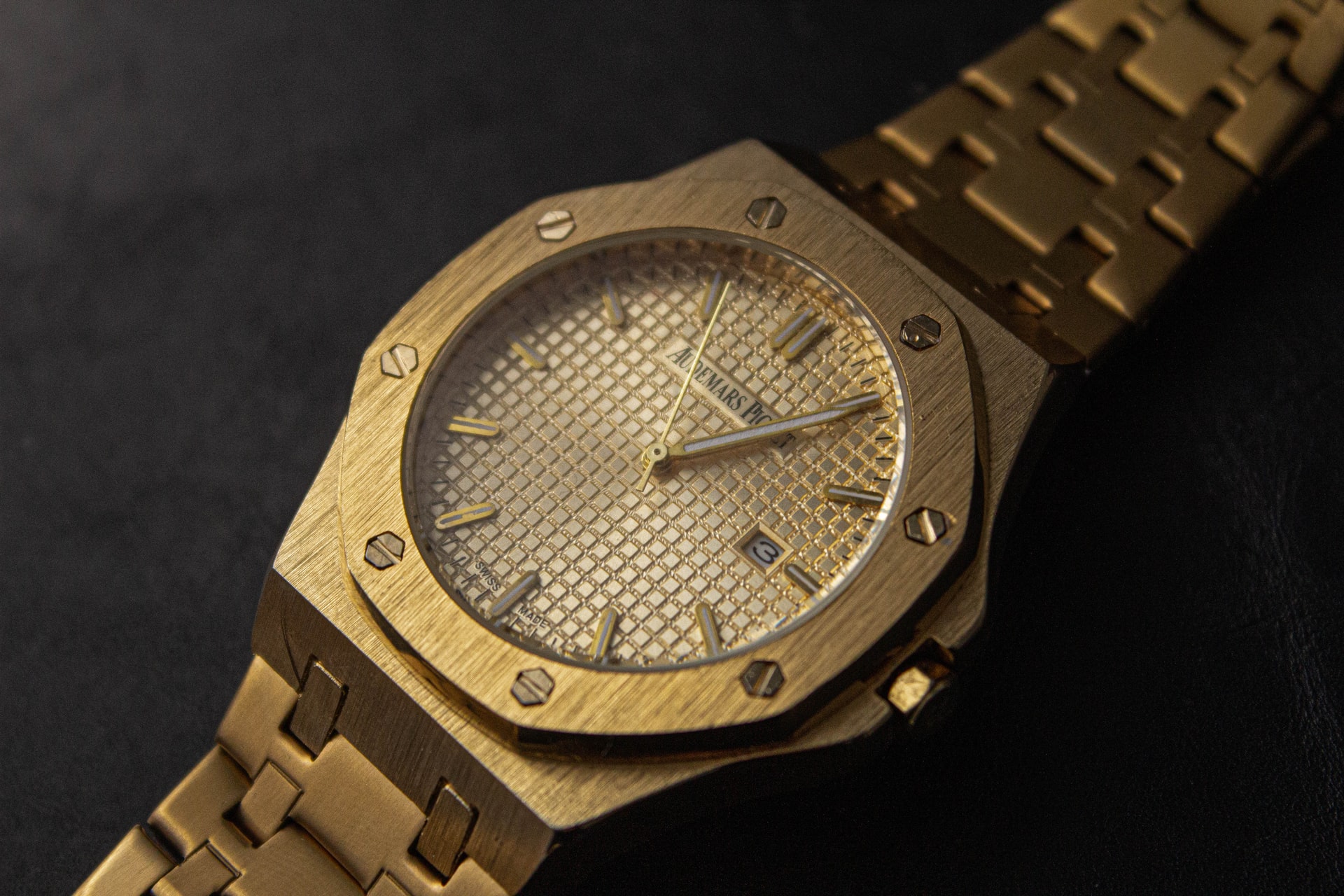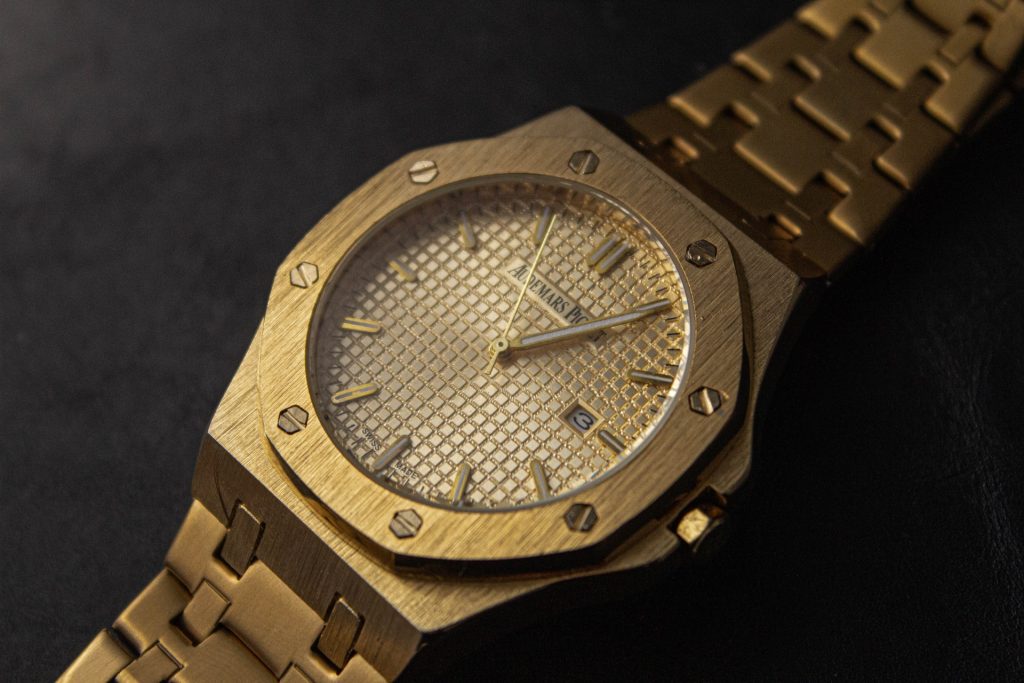 If you're an Audemars Piguet fan, you may think you know a lot of interesting things and facts about the company.
Indeed, the most passionate watch admirers know these fun facts about the Audemars Piguet company.
Here are five interesting facts and secrets about Audemars Piguet watches that you probably didn't know.
If you enjoy these interesting Audemars Piguet facts, subscribe to our YouTube channel and our email list, or check out our website for more fascinating things about luxury watchmakers.
1.   Audemars Piguet Is a Family-Owned Business and Always Has Been.
Jules Louis Audemars and Edward Auguste Piguet established their watchmaking workshop in 1875 in Le Brassus, Switzerland, in the Vallee de Joux near Geneva. There, they developed and built their first handmade watches that would evolve into the Audemars Piguet brand we know today.
Interesting fact, to this day, the company is family-owned, as it has been for nearly 150 years.
Audemars Piguet's commitment to independence allows the luxury watchmaker to maintain its standards and values year after year, regardless of what the rest of the market is doing.
2.   Audemars Piguet Developed the First Skeletonized Pocket Watch.
Another interesting thing you may not know is that the first skeletonized watch was released in 1760 by watchmaker Andre Charles Caron, who left the dial off his watches to expose the fine mechanical craftsmanship inside. In 1934, over 150 years later, the Audemars Piguet company decided to take this unique luxury concept one step further, releasing the first skeletonized pocket watch.
Though wristwatches had generally become more popular than pocket watches, this transparent innovation made a splash in the luxury watch market. Skeletonized watches are still wildly popular today, especially among high-end watchmakers like Audemars Piguet, Vacheron Constantin, and others.
3.   Audemars Piguet Developed the First Luxury Sports Watch Made of Steel, the Royal Oak.
Audemars Piguet is celebrating the 50th anniversary of the original Royal Oak watch. Interesting fact: first released in 1972, the Royal Oak was the first steel luxury sports watch, and some say it was the first ever luxury sports watch.
Interestingly, Audemars Piguet didn't make the original Royal Oak prototype from steel. The model presented by Audemars Piguet in 1972, then called the Safari, was made from white gold. Even the steel models sold to the public had white gold screws, a subtle touch of quality to the keen observer.
Believe it or not, the Royal Oak prototype, inspired by diver's helmets, was designed just one day before its presentation. Despite its short design time, the Royal Oak continues to be a timeless classic.
Audemars Piguet updated and re-released the Royal Oak in 1993, called the Royal Oak Offshore. The company continues to revise and upgrade the Royal Oak legacy with each new iteration.
4.   The Royal Oak Watch Saved the Audemars Piguet Company.
After nearly 100 years in business without a market hit, the Audemars Piguet company struggled financially. But the release of the Royal Oak turned the tide in favor of this historic watchmaker.
The Audemars Piguet company hadn't been an instant hit, and neither was the Royal Oak watch, which took more than a year to sell its first 1,000 models to the public. In the end, the astronomical price tag – more than ten times the cost of a Rolex Submariner at the time – was sufficient to get Audemars Piguet out of its financial rut and onto the map of luxury watchmakers.
5.   Every Audemars Piguet Watch Is Still Handmade.
Jules Louis Audemars and Edward Auguste Piguet believed in the quality of a handmade luxury watch. Even as their brand grew, they chose to hand-make their watches rather than mass-produce them.
To this day, one of the defining marks of Audemars Piguet watches is their handcrafted artistry. Few luxury watchmakers can match this level of commitment to quality and detail.
As always, if you have an Audemars Piguet you would like to pawn, do get in touch with our fine watches team who will appraise your timepiece and recommend you the next steps.
This post is also available in:

Français (French)

Deutsch (German)

Italiano (Italian)

Português (Portuguese (Portugal))

Español (Spanish)

Български (Bulgarian)

简体中文 (Chinese (Simplified))

繁體中文 (Chinese (Traditional))

hrvatski (Croatian)

Čeština (Czech)

Dansk (Danish)

Nederlands (Dutch)

हिन्दी (Hindi)

Magyar (Hungarian)

Latviešu (Latvian)

polski (Polish)

Português (Portuguese (Brazil))

Română (Romanian)

Русский (Russian)

Slovenčina (Slovak)

Slovenščina (Slovenian)

Svenska (Swedish)

Türkçe (Turkish)

Українська (Ukrainian)

Albanian

Հայերեն (Armenian)

Eesti (Estonian)

Suomi (Finnish)

Ελληνικά (Greek)

Íslenska (Icelandic)

Indonesia (Indonesian)

日本語 (Japanese)

한국어 (Korean)

Lietuvių (Lithuanian)

Norsk bokmål (Norwegian Bokmål)

српски (Serbian)

Tamil
---
---

---
Authorised and Regulated by the Financial Conduct Authority