Top 7 Most Expensive Bags ever produced by Hermes as of 2019
September 21, 2019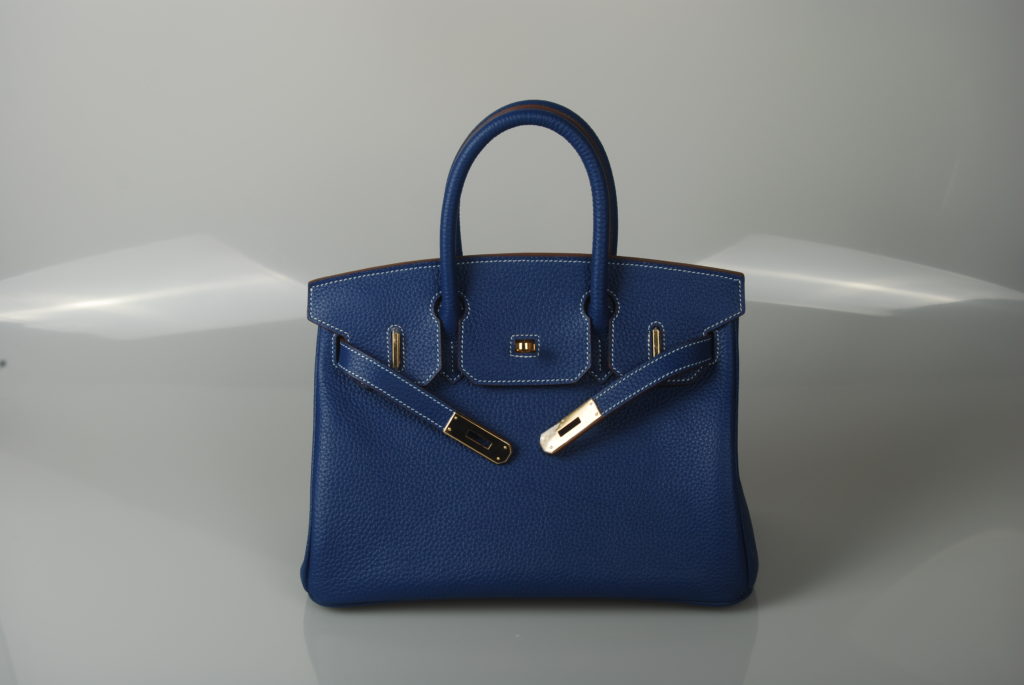 Hermes is a French high-end fashion luxury goods designer and manufacturer which was founded in 1837. This highly respected brand specialises in luxury goods and accessories, perfume products, leather and ready-to-wear products and most importantly, handbags. The company is arguably most famous for its Birkin bags, a handbag brand which is most commonly sported by celebrities and which was named after actress/singer Jane Birkin.
Combining their reputation and class, sublime designs and the high-end materials used in making the handbags, some of these handbags have been able to attain very high prices. Take a look below at 7 of the most expensive handbags ever produced by Hermes.
7. Crocodile Exotic Skin Kelly Handbag
This handbag flaunts genuine Alligator skin. It is 12 inches long with a shimmering black colour with beautiful yellow hardware made of gold decorating it. The skin of the bag features the unmistakable patterned alligator scales which combined with the prominent umbilical scar and square symbol near the embossed Hermes logo, gives the one yielding it a great sense of authenticity. To include this classy handbag in your catalogue, you will be required to part with at least $ 50,000.
6. Graphite Crocodile Bag
This design masterpiece features a graphite back which easily goes with any other colour you chose to wear. The Porosus crocodile skin, complete with palladium hardware and the signature Hermes lock and key highlight the exquisite look of the bag. Just to emphasize how valuable it is, people wait in line for years to have this handbag model made for them, making it a truly valuable item for collectors. To get yourself one of this, you will be required to part ways with not less than $85,000.
5. Hermes Matte Birkin Crocodile
This handbag boasts 40 cm of Black Porosus crocodile skin and a Chevre interior. The bag's hardware is made of yellow gold, giving it a striking contrast to the matte black. The exotic skin of the bag is made by using agate to polish the spots of the 'saltwater crocodiles' skin to a 'Lisse Finish'. The clasp of the bag is 11 inches in length, adorned with 10 carats of white diamonds which leaves no question as to why it is so highly-priced. To own this piece of class, you will pay more than $120,000.
4. Ginza Tanaka crafted Hermes Birkin
This limited-edition Hermes Birkin bag is handcrafted by none other than the renowned Japanese designer Ginza Tanaka. The body of the bag is completely platinum, with 2,000 shimmering diamonds artistically encrusted into it. This gives it the appearance of water droplets littering its side, only that in this case the droplets are diamonds! The strap of the bag is an 8-carat glittering diamond that is pear-shaped. It is detachable and can be worn separately as either a necklace or a bracelet, in which case the bag turns into a clutch. Therefore, if you have $1.9 million to spend on a bag, why not get yourself this artwork made of diamond and platinum?
3. Rouge H Porosus Crocodile Handbag
This handbag is a definite eye-catcher with its bright red appearance, on which 18 carats of white gold hardware is used. If these fail to catch your eyes, you will definitely be struck by the diamond decorations on its surface. It goes without saying that the porous crocodile skin used for this beautiful piece is 100% authentic and exotic. Being the only handbag of its kind, its exclusivity makes it become more expensive with each sale, currently worth not less than $1.9 million.
2. Rose gold Hermes Kelly
This bag was designed by Hermes in collaboration with the shoe designer and jeweller Pierre Hardy. Just as its name suggests, it is made out of solid rose gold, adorned with 1160 dotting of diamonds. The design of the rose gold is made to look like crocodile leather with flaps that actually work, justifying the 2-year manufacturing time that was taken to make this bag. With solid gold and diamonds on it, who could complain when asked to part with $2 million for this exclusive piece?
1. The Hermes Chaine d'ancre
Another masterpiece by Pierre Hardy, this bag features elaborate and intricate styling which took the artist two years to make. The bag is adorned or rather made of 1,160 diamonds adding up to 33.94 carats. This bag is part of Hermes Haute Bijouterie collection with only three pieces made, making it a very valuable collectable. To make this artwork part of your collection, you will be required to also part with over $2 million, making it top on our list.
With several carats of gold and diamond splashed into genuine exotic skin with breathtakingly creative designs, it is no wonder these bags go at such high prices. Mostly associated with celebrities and other high-end shoppers such as dignitaries and royalty, owning one of these bags leaves those who can recognize it with no doubt that of your 99 problems, money does not make the list.
New Bond Street Pawnbrokers is the leading pawn shop in London providing loans against Hermes bags. Get in touch today for a free valuation!
---
---