I hope you enjoy this blog post.
If you want us to appraise your luxury watch, painting, classic car or jewellery for a loan, click here.
Top 10 Most Expensive Hermes Bags In The World Ever Produced as of 2023
January 12, 2021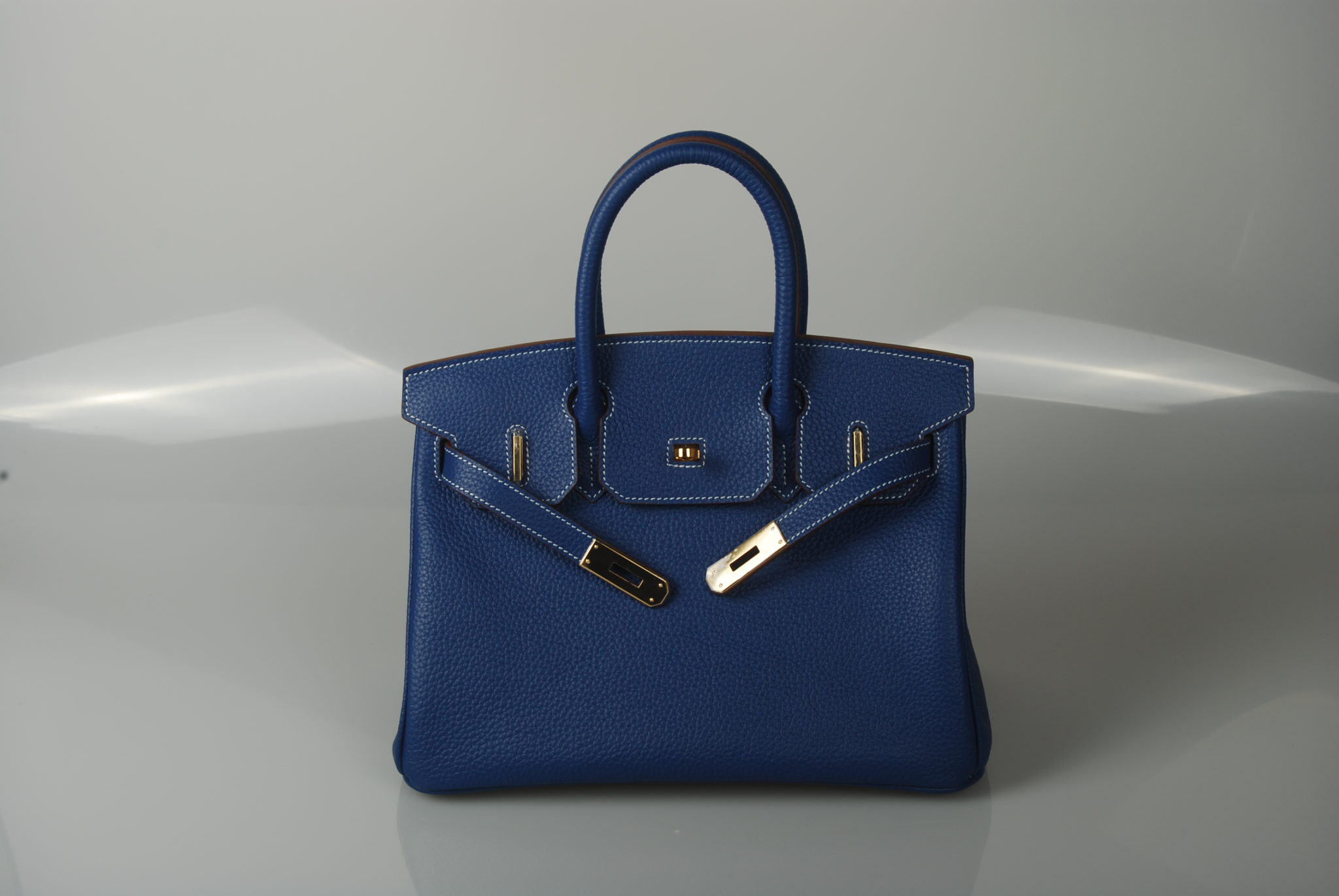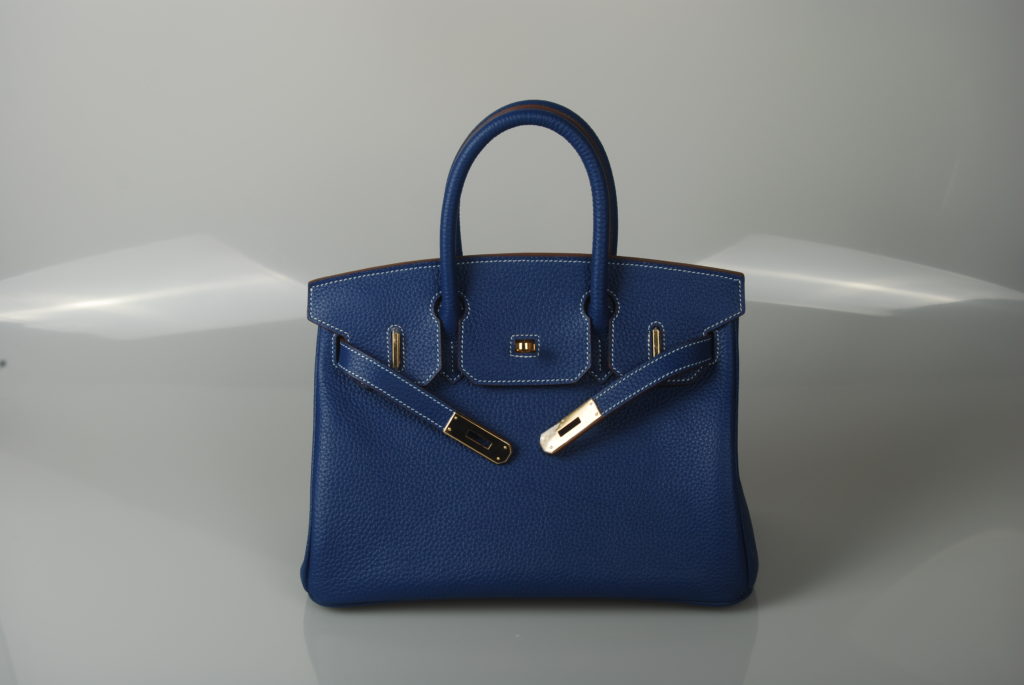 Hermes handbags, specifically Birkin bags, are known as the most expensive bags in the world as of  2023. Prices range from a few thousand to half a million to get your hands on one. These days, expensive Hermes Birkin purses and bags, in particular, are more than an accessory—they are an investment.
How the War in Ukraine Affected Hermes Investments
The war in Ukraine has taken a sizable toll on the market value of luxury goods, and this isn't just exclusive to Hermes. Companies like Prada, Moncler, LVMH, Kering, Richemont, and Chanel have all taken a hit from this conflict as they closed their stores in Russia following the invasion of Ukraine. 
Sanctions imposed by the United States also supported the decisions made by these companies. Any luxury goods worth more than $1,000 per product are banned from shipment to Russia. The measure targets Russian oligarchs (the primary supporters of Putin's regime) who frequent these high-end brands.  
Now, suppliers are schematizing proxy companies to get around this issue which has only driven the price of these illegal goods through the roof. Even for Russian elites, the prices are far too much to bother with now. 
One would expect the world market value of these luxury brands to plummet given these events, but the effects have been rather mundane. To understand the cause, we must recognize that the proportion of yearly revenue between these market giants is drastically different.
Luxury sales in Russia only generate about $9 billion in annual revenue, which pales to the revenue generated in other nations. The United States pulls in around $64 billion in revenue annually, with China topping at over $150 billion in annual revenue. 
Therefore, luxury brands like Hermes could only lose around 5% of their annual revenue if they pull out of Russian markets. Knowing this, they took their chances and decided to suspend the sale of their goods to Russian buyers. This action would prompt a whole slew of other high-end brands to act on the matter – more on that later. 
Hermes, the first among these brands to voluntarily pull out of Russia after the invasion on March 4th, made this statement –
"Deeply concerned by the situation in Europe at this time, it is with regret that we have decided to temporarily close our stores in Russia and pause all our commercial activities from the evening of March 4th." 
Hermes had three stores in Moscow that are now temporarily closed. This only accounts for less than 1% of their 311 stores worldwide – a mere dent in their overall network of franchises. 
Other luxury brands quickly observed and followed this move by Hermes. A few hours after Hermes had pulled from Russian markets, Chanel made an identical move closing their 17 stores in Russia and donating €2 million to Ukraine's relief organizations.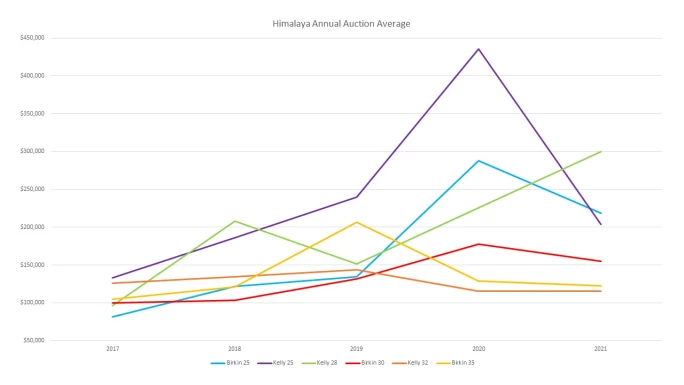 Image source: Sothebys
Groups like LMVH went a step further and closed all 124 of their stores in Russia and donated $5.5 million to the International Committee of the Red Cross (ICRC).
Some brands gained market value in Russia after the first few days of the invasion. These gains were likely because of significant buyouts in Russia following the threats of sanctions. As companies withdrew, the shelves emptied within hours. 
It is common for some markets to increase in value following a tragedy or world event. Their response to world events prompts increased attention to their brand and identity, amplifying their advertising effectiveness and increasing sales. 
Western and Asian markets saw similar trends. Multiple luxury item brands saw a spike in their market value following their responses to the invasion of Ukraine. It is doubtful that this will last long, however. As the conflict persists and nations are strained economically from rising oil prices, this will affect high-end labels much more than the average brand. 
The reason supporting the short-lived trend is that many high-end products are, by default, imported. The materials used to make these products (namely leather) are also becoming increasingly costly, making the average price of high-end bags steadily increase as time goes on. 
COVID-19 hasn't helped with the growing strains on supply chains, either. With production speed faltering and ever-growing worker shortages, these markets will continue to sink in value over the long term. 
We like to think of these events as separate in their harm, but these issues compound to create new issues in their wake. Because of this, we can expect the value of several high-end brands to decline, perhaps even more than they have over the last several years due to COVID-19.
How Covid-19 Affected Hermes Investments
Unsurprisingly, luxury resale or secondhand fashion has taken a hit during the Covid-19 pandemic. Since more and more people have spent time indoors, there has been less investment demand for status handbags.
Prior to Covid, the industry was booming as it grew to a $24 billion market. In 2019, many luxury brands would raise their prices to generate more income to make up for any loss from Covid.
Investment in Hermes, however, hasn't been affected as much as you may think. Even with nowhere to show off their expensive purses, shoppers continued to buy from Hermes.
Axel Dumas, the CEO of Hermes, stated that rates fell 6% in 2020 when compared to earlier years. Competitors, such as Louis Vuitton and Gucci, reported declines of around 16%. Although Hermes has seen some decline in sales, it hasn't been as drastic as other luxury brands.
In fact, the French luxury brand was the fourth most popular in 2019 and the best performer in the industry in 2020.
The 7 Most Expensive Hermes Bags Sold at Auction During COVID-19 & Ukraine War ( 2019-2022)
Auctioneers have been shocked to see how well the resale market has been on expensive Hermes purses and bags during the pandemic, with Birkin leading the way. Below are 7 of the most expensive Hermes bags that sold in 2019-2021, despite the introduction of Covid-19.
1. The Sac Bijou Birkin  $2 million (re-released in 2019)
Only three Diamond Sac Bijou Birkins exist, making this Hermes handbag a rare commodity. This stunning piece comes from the Haute Bijouterie Collection and wows any collector. It uses rose gold inlaid with a total of 2,712 diamonds, and the miniature Birkin is fully functional, allowing it to be worn as a bracelet. This extraordinary piece is priced at $2 million.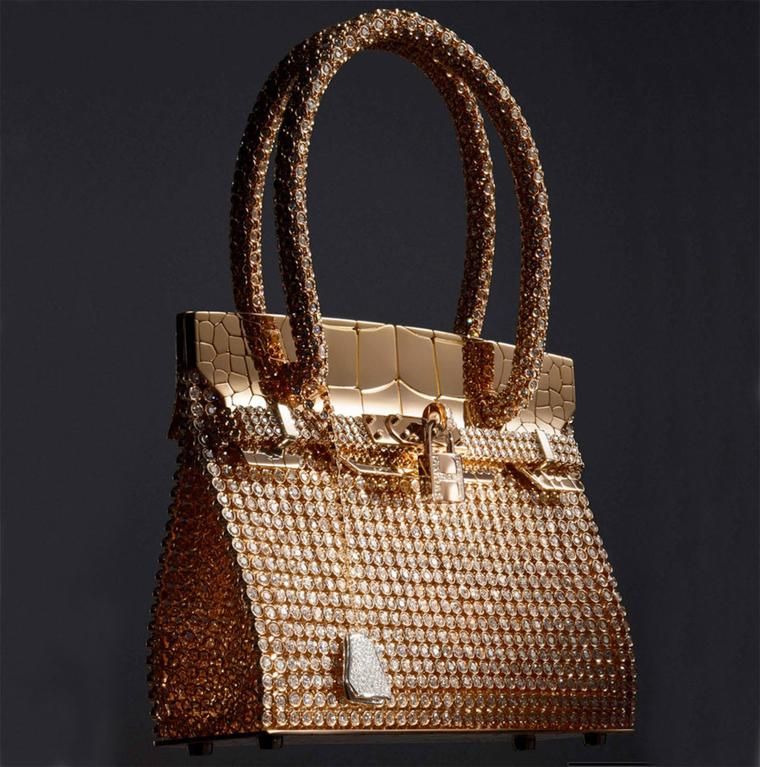 Image source: Hermes Haute Bijouterie
2. Himalaya Birkin $500 000 (sold in 2019)
Known as the most expensive Hermes bag, the Himalaya Birkin was sold to David Oancea in 2019 for a reported $500 000. When a woman online told Oancea that she had the most expensive handbag in the world, as a true collector of expensive Hermes bags, it took only four days for him to buy and take on ownership of that bag.
3. The Diamond Himalaya Birkin $500,000 (sold in 2022)
The Diamond Himalaya Birkin uses Niloticus crocodile skin dyed with a white and grey gradient to mimic the Himalayan Mountains. It boasts impressive 18-carat white gold hardware, encrusted with more than 200 diamonds for a total of 8.2 carats throughout. A 28-inch Diamond Himalaya Birkin sold for $500,000 at auction in 2022. 
4. Himalaya Kelly – The Rarest Handbag $437,330 (sold in 2020)
The Himalaya Kelly is known as the rarest handbag in the world as of 2023.
Its construction is no less than a work of art, crafted with Nile crocodile hide. This Hermes Kelly crocodile bag gets its name from its smokey gray color which gently fades into a gorgeous pearly white, resembling the snowy Himalayan mountains.
In 2020, this Hermes crocodile bag sold at an auction for $437,330. Because the Himalaya Kelly is made with high craftsmanship in a limited number, collectors and investors alike consider them extremely desirable.
5. Faubourg Birkin – The Most Popular Limited-Edition Birkin Bag : $305 100 (sold in 2021)
Another limited edition bag was sold at auction in November 2021.
A White Faubourg Sellier was sold for $305,100, making it one of the most expensive Hermes bags as of 2023. Very few of these bags were created, making them extremely hard to come by. 
Though the Faubourg Birkin has been around for 35 years, Hermes made a few limited edition handbags that were 20cm and had a few new details that had never been seen. Only 50 of these extremely limited ( and expensive ) edition Hermes Birkin bags were created, causing their value to increase rapidly.
6. The Ombre Birkin – $137,500
The Ombre Birkin is a rare collector's item for many enthusiasts due to its lizard skin composition. Because of the smaller skin, this handbag typically comes in 25 centimeters.
A unique touch has lizard skin covering the lock and clochette for a mesmerizing symmetrical pattern display.
It went for an impressive $137,500 at Sotheby's. 
6. The Metallic Birkin

$126,000 (sold in 2021) 
Another impressive work of art is the Metallic Birkin handbag. Hermes released this limited edition item in 2005 in bronze and silver options. The silver model uses palladium hardware, while the bronze version sports gold hardware.
In addition, they contain excessive amounts of dye to create a metallic look by changing the consistency of the leather materials. The Metallic Silver Hermès Birkin handbag sold for $126,000 at auction in 2021. 
Beyond COVID-19
The Most Expensive Hermes Bags in the World
EVER

Sold at Auction as of 2023
Let us now take a look at 10 of the most expensive Birkin handbags (and not only) ever produced by Hermes as of 2023.
10. Crocodile Exotic Skin Kelly Handbag
This expensive Hermes handbag flaunts genuine Alligator skin. It is 12 inches long with a shimmering black colour with beautiful yellow hardware made of gold decorating it.
The skin of the bag features the unmistakable patterned alligator scales which combined with the prominent umbilical scar and square symbol near the embossed Hermes logo, gives the one yielding it a great sense of authenticity.
To include this classy handbag in your catalogue, you will be required to part with at least $ 50,000.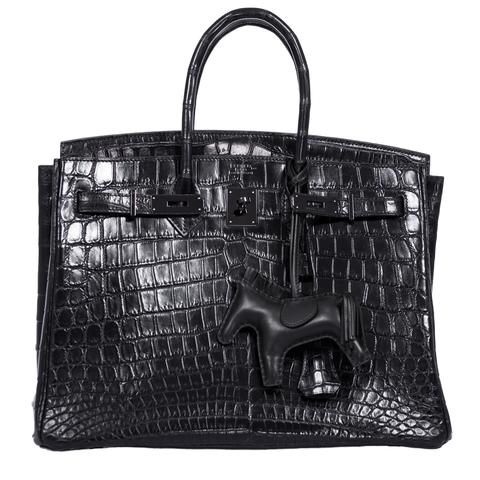 Image credit : Pinterest
9. Hermes Graphite Crocodile Bag
This design masterpiece features a graphite back which easily goes with any other colour you chose to wear.
The Porosus crocodile skin, complete with palladium hardware and the signature Hermes lock and key highlight the expensive and exquisite look of the bag.
Just to emphasize how valuable it is, people wait in line for years to have this handbag model made for them, making it a truly valuable Hermes bag for collectors.
To get yourself one of these, you will be required to part ways with not less than $85,000.
8. Blue Crocodile Hermes Birkin Handbag – $150,000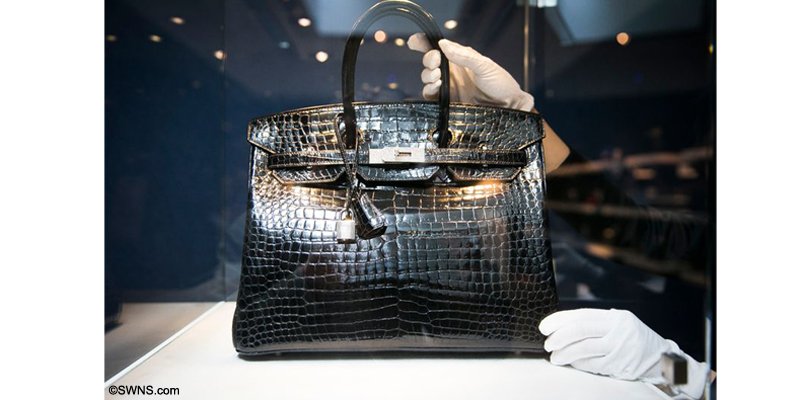 Photo credit: SWNS.com
7. Fuchsia Diamond-Studded Hermes Birkin – $222,000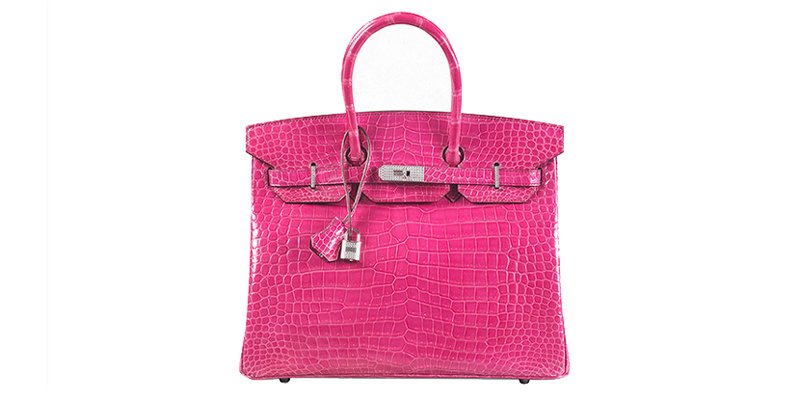 Photo credit: financesonline.com
Previously sold for $222,000, this bag has consistently risen in value since its release. It lusters with 18-carat white gold and diamonds, accentuating its vibrant fuchsia base.
6. Niloticus Crocodile Himalaya Birkin – $379,000
This Birkin features palladium hardware and has tonal stitching. The interior is lined with Gris Perle chevre and has one zip pocket with a Hermes engraved zipper pull and an open pocket. It fetched a price of $379,000 in its last sale.
5. Hermes Matte Birkin Crocodile
This super expensive Birkin handbag boasts 40 cm of Black Porosus crocodile skin and a Chevre interior.
The bag's hardware is made of yellow gold, giving it a striking contrast to matte black. The exotic skin of the bag is made by using agate to polish the spots of the 'saltwater crocodiles' skin to a 'Lisse Finish'.
The clasp of the bag is 11 inches in length, adorned with 10 carats of white diamonds which leaves no question as to why this Birkin bag is so highly-priced.
Birkins in this exclusive line has sold for as much as $175,000. 
4. Ginza Tanaka crafted Hermes Birkin
One of the most expensive Birkin bags, this limited-edition Hermes Birkin is handcrafted by none other than the renowned Japanese designer Ginza Tanaka.
The body of the bag is completely platinum, with 2,000 shimmering diamonds artistically encrusted into it. This gives it the appearance of water droplets littering its side, only that in this case the droplets are diamonds!
The strap of the bag is an 8-carat glittering diamond that is pear-shaped. It is detachable and can be worn separately as either a necklace or a bracelet, in which case the bag turns into a clutch.
Therefore, if you have $1.9 million to spend on an expensive Hermes Birkin bag, why not get yourself this artwork made of diamond and platinum?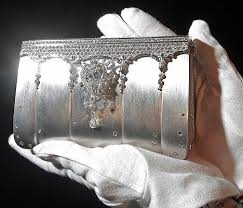 Photo credit : Pinterest
3. Rouge H Porosus Crocodile Handbag
Another expensive Hermes handbag, this is a definite eye-catcher with its bright red appearance, on which 18 carats of white gold hardware is used.
If these fail to catch your eyes, you will definitely be struck by the diamond decorations on their surface. It goes without saying that the porous crocodile skin used for this beautiful piece is 100% authentic and exotic.
Being the only handbag of its kind, its exclusivity makes it become one of the more expensive Hermes handbags with each sale, currently worth not less than $1.9 million.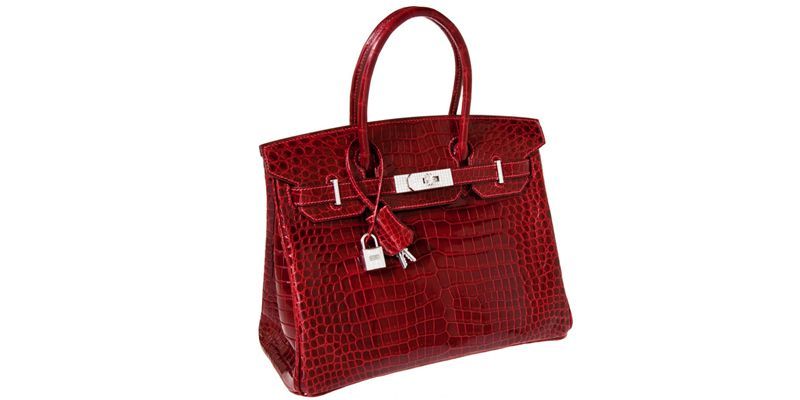 Photo credit : Pinterest
2. Rose gold Hermes Kelly – $2 million
This bag was designed by Hermes in collaboration with the shoe designer and jeweller Pierre Hardy.
Just as its name suggests, it is made out of solid rose gold, adorned with 1160 dotting diamonds. The design of the rose gold is made to look like crocodile leather with flaps that actually work, justifying the 2-year manufacturing time that was taken to make this bag.
With solid gold and diamonds on it, who could complain when asked to part with $2 million for this expensive yet exclusive Hermes Kelly piece?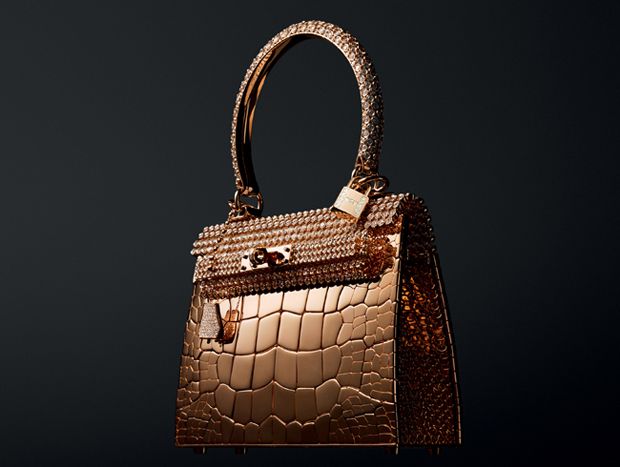 Photo credit: Purseblog
1. The Hermes Chaine d'ancre
Another masterpiece by Pierre Hardy, this highly valuable Hermes bag features elaborate and intricate styling which took the artist two years to make.
The bag is adorned or rather made of 1,160 diamonds adding up to 33.94 carats. This bag is part of Hermes Haute Bijouterie collection with only three pieces made, making it a very valuable collectable.
To make this artwork part of your collection, you will be required to also part with over $2 million (only three of these models were ever made), making it top on our 2023 list of the most expensive Hermes bags in the world.
With several carats of gold and diamond splashed into genuine exotic skin with breathtakingly creative designs, it is no wonder these Hermes bags go at such high prices.
Mostly associated with celebrities and other high-end shoppers such as dignitaries and royalty, owning one of these bags leaves those who can recognize it with no doubt that of your 99 problems, money does not make the list.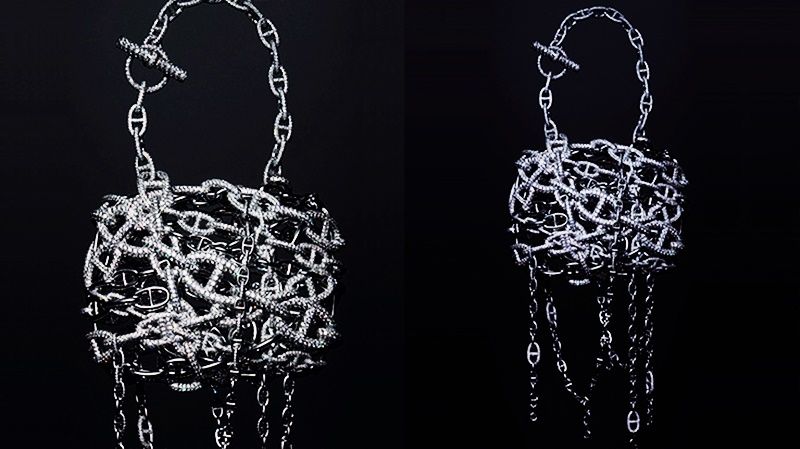 Photo Credit: INCPak
The history of Hermes
We cannot complete a discussion about the most expensive Birkin bag (which is also the most expensive Hermes bag overall) without a good understanding of the brand's history and heritage.
Hermes is a French high-end fashion luxury goods designer and manufacturer which was founded in 1837. This highly respected brand specializes in luxury goods and accessories, perfume products, leather, and ready-to-wear products, and most importantly, the most expensive handbags in the world.
The company is arguably most famous for its most expensive Birkin bags, a handbag brand that is most commonly sported by celebrities and which was named after actress/singer Jane Birkin.
Combining their reputation and class, sublime designs, and the high-end materials used in making the handbags, some of these Hermes Birkin handbags have been able to attain very high prices and return on investment.
The story behind the iconic Hermes brand is not the story one might imagine. Old and August the fashion house may undoubtedly be, but its beginnings are steeped not in the glamour and glitz of high society, but in the humble story of a harness maker.
Family-owned for five generations, Hermes today represents one of the most valuable brands of luxury and expensive handbags, yet two centuries ago, Thierry Hermes began his professional life as a leather maker. Renowned for producing high-quality equestrian goods, he was the seemingly unremarkable son of a French immigrant father and a German mother, with nothing exceptional expected of him.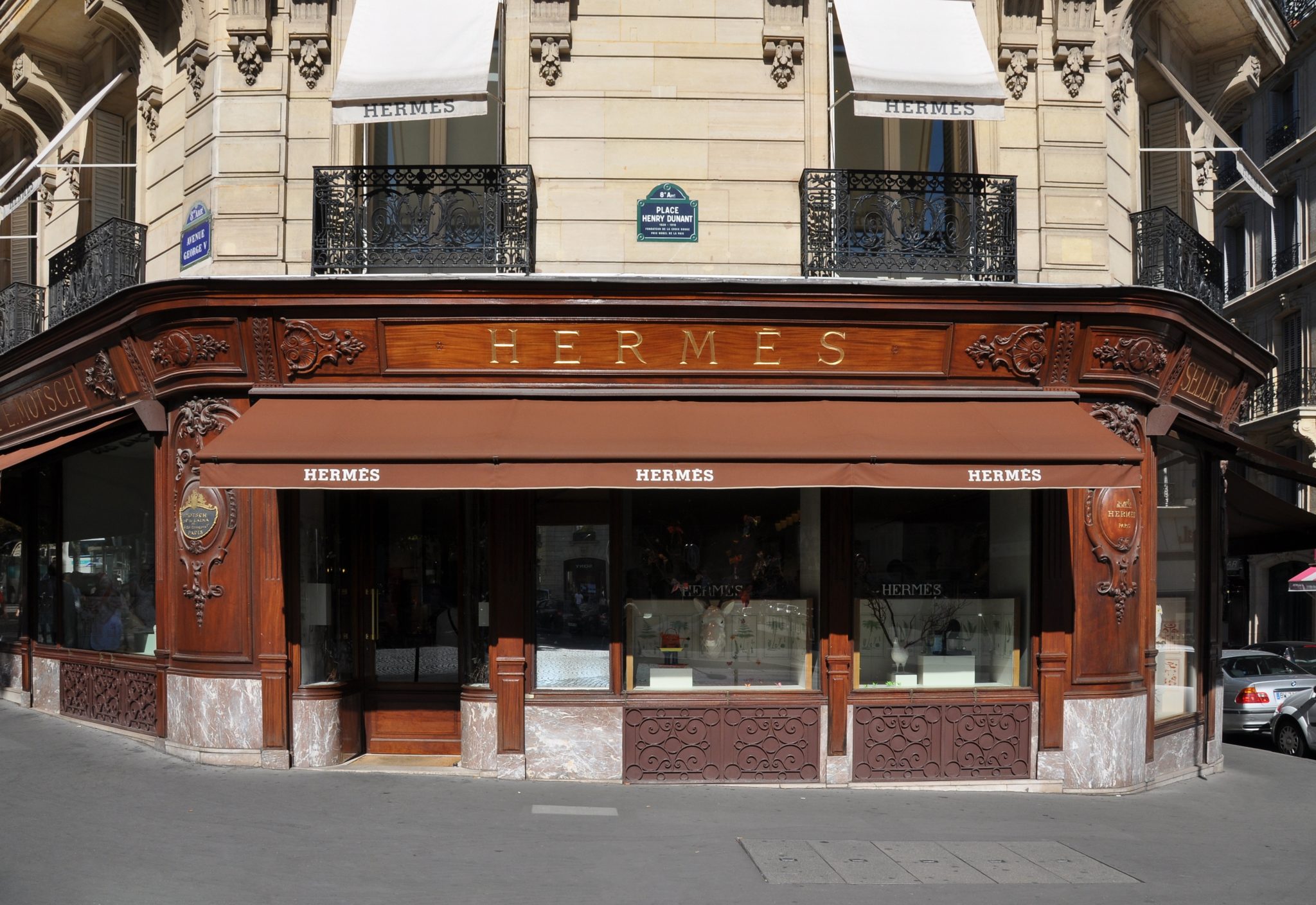 Beginnings
The history of Hermes starts with Thierry Hermes who was born in 1801, in the town of Krefeld. Fittingly for a man who would go on to become the father of a fashion empire, it was a place famed for its exquisite textiles, which earned Krefeld the rather romantic epithet of the 'city of velvet and silk'.
Aged 27, Thierry and his family relocated to be close to another fashion capital. Setting up shop in Pont Audemer, a little north of Paris, the head of the Hermes' family took up leather making and harness crafting, with his beautiful pieces soon sought after by the great and the good.
Establishing the House of Hermes in Paris nine years later, Thierry opened a workshop on the Grand Boulevard, with noblemen from across the continent coming to him for the exquisite harnesses and bridles he was reputed to produce.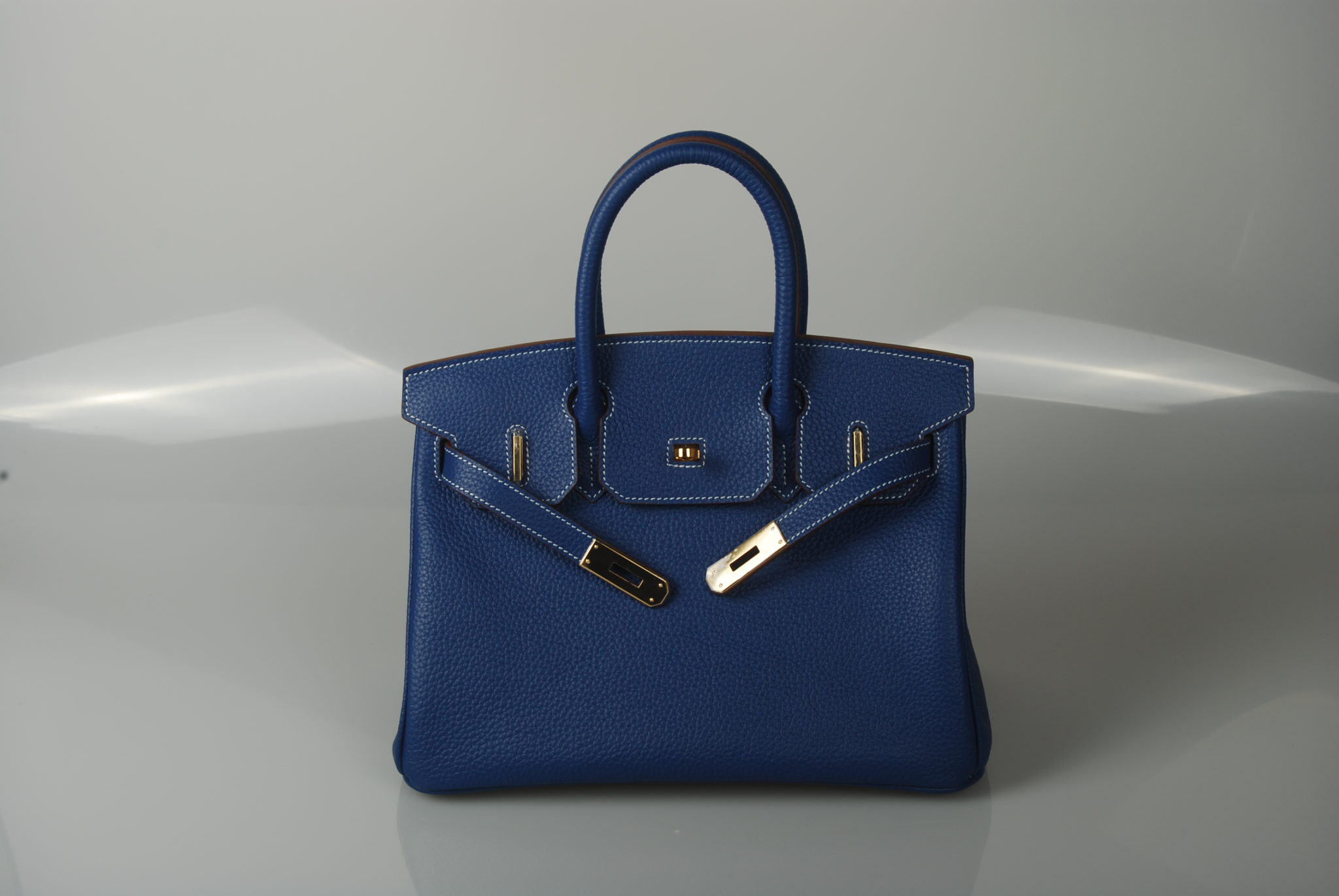 An equestrian outfitter par excellence
By the time Thierry died in 1878, the House of Hermes was an equestrian outfitter par excellence. Decorated over and over, they boasted a distinguished and devoted clientele, providing opportunities previously undreamt of for his son and heir Charles-Emile to capitalize on.
And capitalize he did.
Moving his father's famed enterprise to 24 Rue du Fauborg Saint-Honore, where it remains to this very day, Charles-Emile continued to act as an artisan saddler, extending Hermes' fame across the globe, through Europe into Russia, North Africa, Asia, and eventually the Americas.
It was in 1900 that the first Hermes' bag was produced – the product that would go on to become the fashion line's most beloved staple. Designed to transport saddles, the Haut a Courroies joined the talents of Charles-Emile with his sons Adolphe and Emile-Maurice, who would take over two years later upon his retirement.
Branching out
In 1914, Emile-Maurice managed to secure the custom of the Russian czar, who used Hermes saddles exclusively. By this point employing 80 specialist saddle makers to keep up with demand, the company became the first in France to use zippers, which they gained exclusive rights to.
Capitalising on their invention, they introduced a line of leather golf jackets in 1918, which had been specially crafted for the English heir to the throne, Edward, Prince of Wales, with the zipper incorporated into its design becoming known throughout France as the 'Hermes fastener'.
By 1919, sales of horse harnesses and equestrian equipment were in decline. The family knew it needed to refocus its efforts elsewhere, so three years later, they introduced the first of their leather Hermes handbags in response.
The idea was inspired by Julie Hermes, who was married to Emile-Maurice. After she repeatedly complained of not being able to find a bag to her liking, her husband decided to produce a scaled-down version of the Haut a Courroies, which he personally took the time to design.
This change in tactics was an unequivocal success, and two years later the company was able to establish premises in the United States, as well as open two new stores in their French homeland. Within another five, they were unveiling their first women's couture collection, which was previewed in Paris.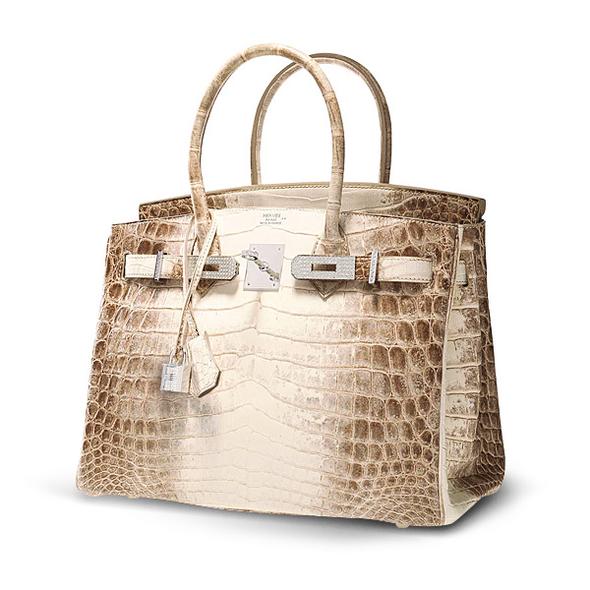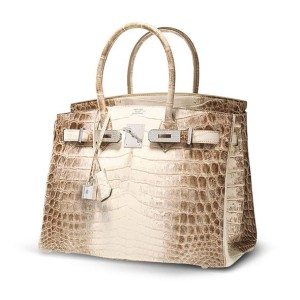 Becoming a true fashion icon
1935 saw the debut of one of Hermes' most iconic bags of all time: the Sac a Depeches, later known as the Kelly bag. Another staple was introduced two years later in the form of their famed silk scarf. A whole host of Hermes classics followed, with the company's designers drawing inspiration from an ever-widening array of books, paintings, and objets d'art.
By the 1950s, the brand had expanded still further. Boasting a new perfume division as well as a multitude of famous fans including Grace Kelly, Princess of Monaco, Hermes status as a style staple was assured.
From this point forward, it would go from strength to strength, its name forever synonymous with high style and haute couture pieces. Expanding its reach around the world, Hermes became a favorite of celebrities, royalty, and the richest and most revered names around.
Through it all, the company remained in the hands of its founders, the exceptionally talented Hermes family.
The final and perhaps most evocative testament to the enduring quality and allure of their products arguably came in 2016, when a study showed that their iconic most expensive Birkin bag had proven a better investment over the preceding 35 years than either stocks or gold.
It continues to be so to this day, as do the many other famous examples of Hermes' design brilliance that are in existence.
How Hermes Continues to Succeed in 2023
Hermes is an expensive luxury bag brand that has had continued success from the beginning of the pandemic. While other luxury brands rapidly raised prices on some of their most popular handbags, the Finance Chief of Hermes had a different strategy. Hermes went on to gradually increase prices on all handbags, with the exception of the Birkin bag price (this is still true at the moment of this writing in 2023). 
Hermes also collaborated with other top brands, such as Apple, to keep themselves in the eyes and minds of wealthy handbag connoisseurs.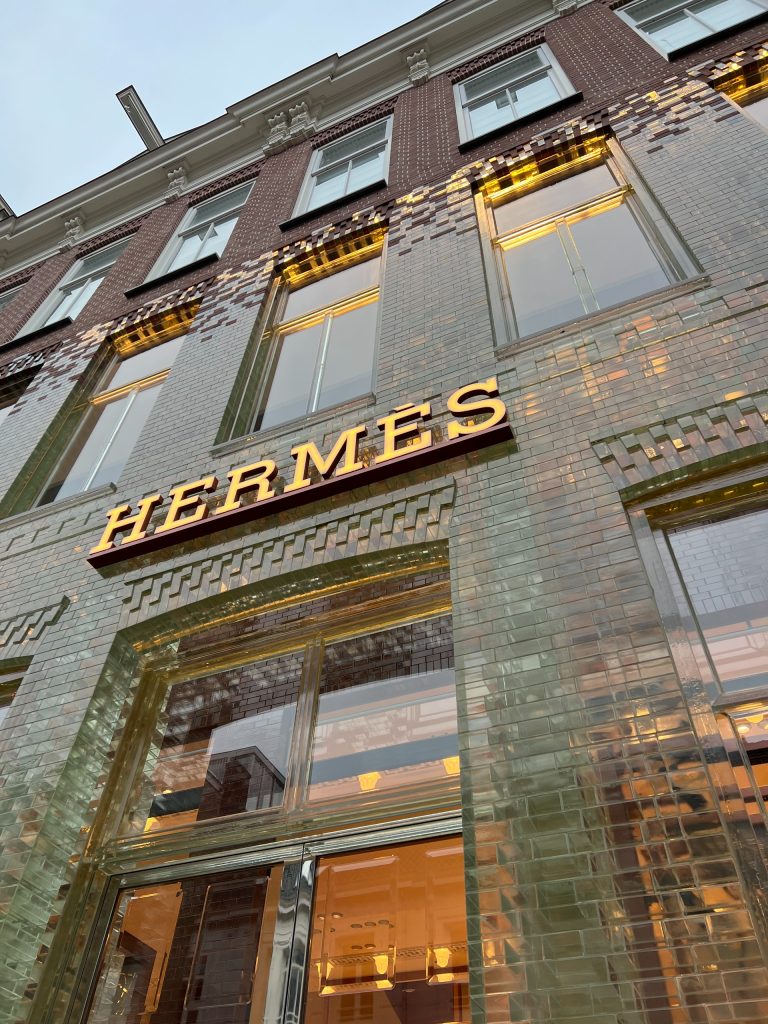 Are Luxury Handbags Still a Good Investment?
Many people, especially millennials, have been diving into the luxury resale market. Rather than purchasing luxury handbags to flaunt their outfits, people have begun purchasing them as investments.
To invest in luxury, expensive purses professionally, you need to keep your purchases in nearly perfect condition.
Investing in a Birkin Bag
Hermes Birkin bags are of course exquisite and expensive, yet arguably one of the best bags to invest in 2023.
Choosing the right Hermes Birkin handbag is one of the biggest decisions to make if you desire an expensive asset that will have a good return on investment when resold later on. As of 2023, the Hermes Birkin is forecasted to more than double in value within the next decade. 
For example, in 2016 a Hermes Birkin bag broke global records to become the most expensive bag ever to sell at auction for a record £208,175. Sold to an anonymous buyer at Christie's, Hong Kong, the bag is made from rare Himalayan crocodile skin with white gold detailing and encrusted with over 200 diamonds.
Long known as a covetable piece of arm candy amongst the rich and famous, the Hermes Birkin bag has become a status symbol for its wearers, and with an expensive price tag often surpassing that of a family home, it's little wonder that they usually have waiting lists of over five years.
Bags can take up to two days to make by hand by French artisans and distribution is highly controlled creating high demand that often outstrips supply. It's little wonder then that these expensive Birkin bags are seen hanging from the arms of socialites and celebrities such as Victoria Beckham who is said to own a collection in the region of £1.5 million.
The experts at New Bond Street Pawnbrokers say a normal Birkin bag is an expensive, yet worthwhile investment, whilst a limited edition bag such as this will only continue to increase in value.
"Studies have continued to indicate the Birkin bags are an extremely solid investment with their value increasing over 500 % in the past 35 years," said David Sonnenthal, founder of New Bon Street Pawnbrokers.
"Research earlier this year suggested that a Birkin bag offers a better return on investment than gold and shares on the American stock market. Also, unlike new cars or jewellery, they appreciate in value the moment you buy them."
Finally, as a sum up of the top 5 most expensive Hermes bags in the world, you can also view our video below:
How Much Are Hermes Handbags in 2023?
Birkin bags are considered to be the most expensive bags in the world as of 2023. The Birkin bag price as of 2023 starts at least $40,000 to get your hands on one.
The most expensive Birkin bag, the Himalaya Birkin, has recently been sold for half a million. These iconic bags are exclusive, meaning their value is expected to increase for years to come.
Fine assets are always in big demand as prices at auctions around the world continue to grow every year. We have written comprehensive articles on most expensive items ever sold on auction for assets like fine wine collections, expensive jewellery, classic cars, prestigious watches, diamonds or fine art.
New Bond Street Pawnbrokers is the leading pawn shop in London providing loans against Hermes bags. Get in touch today for a free valuation!
This post is also available in:

Français (French)

Deutsch (German)

Italiano (Italian)

Português (Portuguese (Portugal))

Español (Spanish)

Български (Bulgarian)

简体中文 (Chinese (Simplified))

繁體中文 (Chinese (Traditional))

hrvatski (Croatian)

Čeština (Czech)

Dansk (Danish)

Nederlands (Dutch)

हिन्दी (Hindi)

Magyar (Hungarian)

Latviešu (Latvian)

polski (Polish)

Português (Portuguese (Brazil))

Română (Romanian)

Русский (Russian)

Slovenčina (Slovak)

Slovenščina (Slovenian)

Svenska (Swedish)

Türkçe (Turkish)

Українська (Ukrainian)

Albanian

Հայերեն (Armenian)

Eesti (Estonian)

Suomi (Finnish)

Ελληνικά (Greek)

Íslenska (Icelandic)

Indonesia (Indonesian)

日本語 (Japanese)

한국어 (Korean)

Lietuvių (Lithuanian)

Norsk bokmål (Norwegian Bokmål)

српски (Serbian)

Tamil
---
---

---
Authorised and Regulated by the Financial Conduct Authority