I hope you enjoy this blog post.
If you want us to appraise your luxury watch, painting, classic car or jewellery for a loan, click here.
NBSP Presents The Inner Workings of a High End Pawnbroker
July 17, 2015
With Excerpts provided by David Sonnenthal of NBSP – we Situate High-End Pawn Broking In The 21st Century.
Throughout the establishment of modern, sophisticated societies we have practiced an exchange that revolves around currency. Ownership of currency and of goods is not only a central concept here but one we inherently understand and seemingly proliferate; nurturing its flows and processes through institutions and understood rules of exchange. And in a system that revolves around the ownership of financial values, catering for when there is an imbalance are services that help people within their locale, to retain a positive cash flow, like modern-day pawnbroking.
The Three Golden Balls
Pawnbroking – or exchanging precious goods, as collateral, for credit – is a trading practice cited as being amongst the most ancient. The three golden balls of pledge, an ancient sign that historically adorned the premises of lenders doorways has broad connotations and evocative symbolism. It's not just suggestive of a service that provides community aid, but of the Italian Medici family, hailing from the Lombardy province of Italy. These familial associations have since faded.
And the emergence of high-end pawnbroking firms such as New Bond Street Pawnbrokers (NBSP), a company nestled in a Mayfair back alley is telling here.
Indeed this world of secrecy, wealth, and well-connected high-end clientele is one rife with luxurious items, glitterati, and high-end deals. The inner workings of a high-end pawnbroker are revealed in the following complex and compelling anecdotes provided by an influential figure, Ian Welsh – the fine art and antique specialist at NBSP, in an interview conducted for VICE Magazine.
A Modern Collateral Lender
David Sonnenthal – the heir to the NBSP business – have, over time, constructed an authoritative image within their field. And rightly so, they command respect in their prospective positions; formed around the fledgling and consistently evolving business.
Bastion of the Industry
From the sub-ground-level offices of NBSP's Mayfair location, a large multi-lock safe looms just above the iridescent National Pawn Brokers Association (NPA) awards, news articles, and ornaments in the clean, contemporary offices. NBSP are seen as a sort of bastion to the pawnbroking industry, how would you respond to this? Welsh responds, saying:
'We have always focused on providing specialised high-end loans, reasons being to provide quality of service rather than quantity; Until the past few years we did remain one of the only few companies in the UK to provide such a service(… )'Our objective has always been to blend the very traditional image of one of the oldest established business ever recorded and bring it forward to a new market, creating an open and honest method of trading.' David Sonnenthal – NBSP  Interview.
This type of pawnbroking may strike you as unique, and indeed it is. The high-end variety of this service has recently developed to be a genuine alternative to traditional means of accessing credit, and that's a powerful thing.
'Lombard Banking'
In a 21st-century milieu, an austere political climate has created a decline in real purchasing power for a population. As a result – and symptomatic of these wild economic fluctuations – the ambiguity of these lenders purpose seems apparent.
Where we have the high-end brokers we also have the pay-day lenders. The emergence of savagely extortionate pay-day or 'prey-day' lenders prompted hasty legislation being rushed through parliament and the FCA to re-confirm price cap rules. Seemingly scandalous companies that are now shamefully household names, such as Wonga and QuickQuid – that are known to charge ludicrous interest rates on some of our society's most vulnerable people – were hardly policed, with their conception leading some onto perilous financial paths.
As a result these lenders have increasingly found ways to accommodate people's cash flow, credit motivated needs. The Nottingham Post tagline bolstered that opinions by suggesting the:
'Ancient industry of pawnbroking enjoys modern economic revival on the back of the credit boom, the global recession and welfare cuts' Nottingham Post. Aug 20 2014.
This has only enforced NBSPB's position with the business recording a 25% increase year-on-year. Yes, collateral lenders are more noticeable now.
Eclectic clientele
Welsh's clientele include sultans, heirs and heiresses – he calls his clientele an 'eclectic' mix of people from a wide range of backgrounds. He comments on his location, and items saying:
'Located in the heart of Mayfair has its advantages – being surrounded by some of the most renowned jewellers, art galleries and auction houses in the world has exposed the NBSP appraisers and clients to some of the finest jewellery and masterpieces. Clients of NBSP come from an eclectic spectrum; clients travel from all over Europe and the UK to use our services. Predominantly professional people, private individuals, collectors, brokers, dealers, heirs/ heiresses, entrepreneurs, managing directors to name a few all come for assistance in managing their assets.' David Sonnenthal – NBSP Interview.
As the climate changes NBSP is experiencing growth in business, and the high-net-worth items they see come through the maximum-security style double entry, double locked doors. To name this direction would be to cite the emphatically high-end broking world encompassing diamonds, fine jewellery, classic cars, fine wines, fine art, antiques, rare books, handbags, and fine watches amongst other splendorous items and pursuits of which this article will divulge.
Alternative Currency – Alternative Autonomy
Operating under the same collateral lending mechanisms, this type of exchange has become a feasible alternative to credit granted by the traditional forms of institution that govern our monetary exchange – high street banks.  Indeed, amidst the current political and economic realities these glimmers of a heightened personal autonomy free from institutional vices is an extremely powerful notion alone. However, does this anti-establishment rhetoric – intentionally or not – allude to some clue as to why this practice is still considered taboo, or just not a medalling you would be keen to share with your other half? Ian says:
'Pawnbrokering can still be viewed as a delicate or even taboo subject. We pride ourselves at NBSP to offer a discreet, prompt service and handle each transaction with the utmost sensitivity and care. We really do pride ourselves in offering a private and confidential service so we would never discuss an individual client.' David Sonnenthal NBSP Interview.
Taboo
It is an interesting idea: pawnbrokering is essentially a loan service that could be deemed irresponsible, a reckless pursuit bolstered by fatal ideals.
What could have been more instrumental, influential and challenging to the traditional monetary systems of exchange than say Bitcoin or sites that facilitate the exchange of that currency, like the infamous, ground-breaking SilkRoad?
This may be considered an abstract mention, but is it? These systems have an influence on the established methods of exchange, and can potentially influence people's wealth when used in the right way. 
Ancient Trade
Part of the NBSPB entourage is David Sonnenthal, an assured authority in his field following in his father's footsteps. In a Telegraph article, he is cited as saying:
'Prostitution and pawnbroking are the oldest trades on earth, but we were the first pawnbroker to completely modernise the model.' David Sonnenthal – The Telegraph.
To describe these items as being 'of note' would be an understatement. This pawnbroker has loaned against world-renowned, highly collectible goods with an extremely high net worth. The variety of items loaned against may include collections of fine wine, classic cars, gold collections, and even housing portfolios.  He has even loaned money against:
Napoleon Bonaparte's personal possessions
James Bond Film Props
Items retrieved from the Titanic ( Source wire)
'[NBSPB] was possibly the first pawnbroker to lend against street art following an original work on canvas in 2006. The business's biggest single deal to date was a £1 million loan made against an extremely rare blue diamond.'  The REAL Posh Pawnbroker breaks GBP50m barrier. Source Wire.
The business has loaned against sculptures, wine bonds, Lalique jewellery, a first edition copy of 'The Prince and the Pauper' by Mark Twain (inscribed by Oscar Wilde), and an 18th-century hand-colored natural history book by renowned English naturalist, Mark Catesby.
'Also, items such as Nan Goldin photographs, a Jean Prouve bureau, an important heritage tiara, William Blake studies, Koons sculptures, antique money boxes, luxury yachts, rare vintage Aston Martins, and something we just sold recently which is kind of interesting: a 50-year-old bottle of Glenfiddich whiskey – it made £17,500.00 just for one bottle!' David Sonnenthal NBSPB Interview
New Bond Street Pawnbroker's minimum lending figure is £2,000. There is no upper limit. Ian Welsh says that
'Since 2006 NBSP really began to loan against fine art, only high-value items of jewelry, only the finest watches and niche items that may not be considered by a high street pawnbroker. Since then we really have released capital in the rarest of investments.' David Sonnenthal NBSP Interview.
Security
Of course for transactions that regularly involve large sums of money, and high-net worth individuals sometimes it can be a sensitive, confidential process.
Being a member of the NPA (National Pawnbrokers Association), NBSP processes are of course monitored, supported and regulated by the FCA (Financial Conduct Authority). When a lot of money is at stake there have to be stringent controls to control the re-appropriation of a vintage Aston Martin or Y.CO luxury yacht, that stops anyone sailing off into the sunset, as it were.
How does the process work?
It is assured that nothing is payable until a client wishes to redeem their investment or after a contract has expired (after seven months). If a client can then not afford to collect the investment NBSP will arrange for the investment to go into the most suitable sale to achieve the maximum market value. Any surplus from the sale will then goes back to the client. If a client does not wish to retrieve their investment there are no repayments required from the client.
NBSP's in-house experts work with a network of brokers, galleries, dealers, specialists, and auction houses (including Philips, Christie's, Bonhams, and Sotheby's), to establish and achieve a current market sale price NBSP consistently looks to recommend the most suitable sale.
Pawnbroking can be an excellent way to raise some much-needed capital, without having to sell your belongings outright. There are a lot of misconceptions about pawnbrokers and exactly how the process works, but it's very simple. In essence, you give an item of value to the pawnbroker who lends you money in return. Once your debt is repaid, you will get the item back. Your item is used as collateral, instead of your credit rating, which would usually be the case in a traditional bank loan. Once you repay the fee, your item will be returned to you, but if you cannot – or choose not to – repay the loan, the pawnbroker keeps the item.
How does pawnbroking work?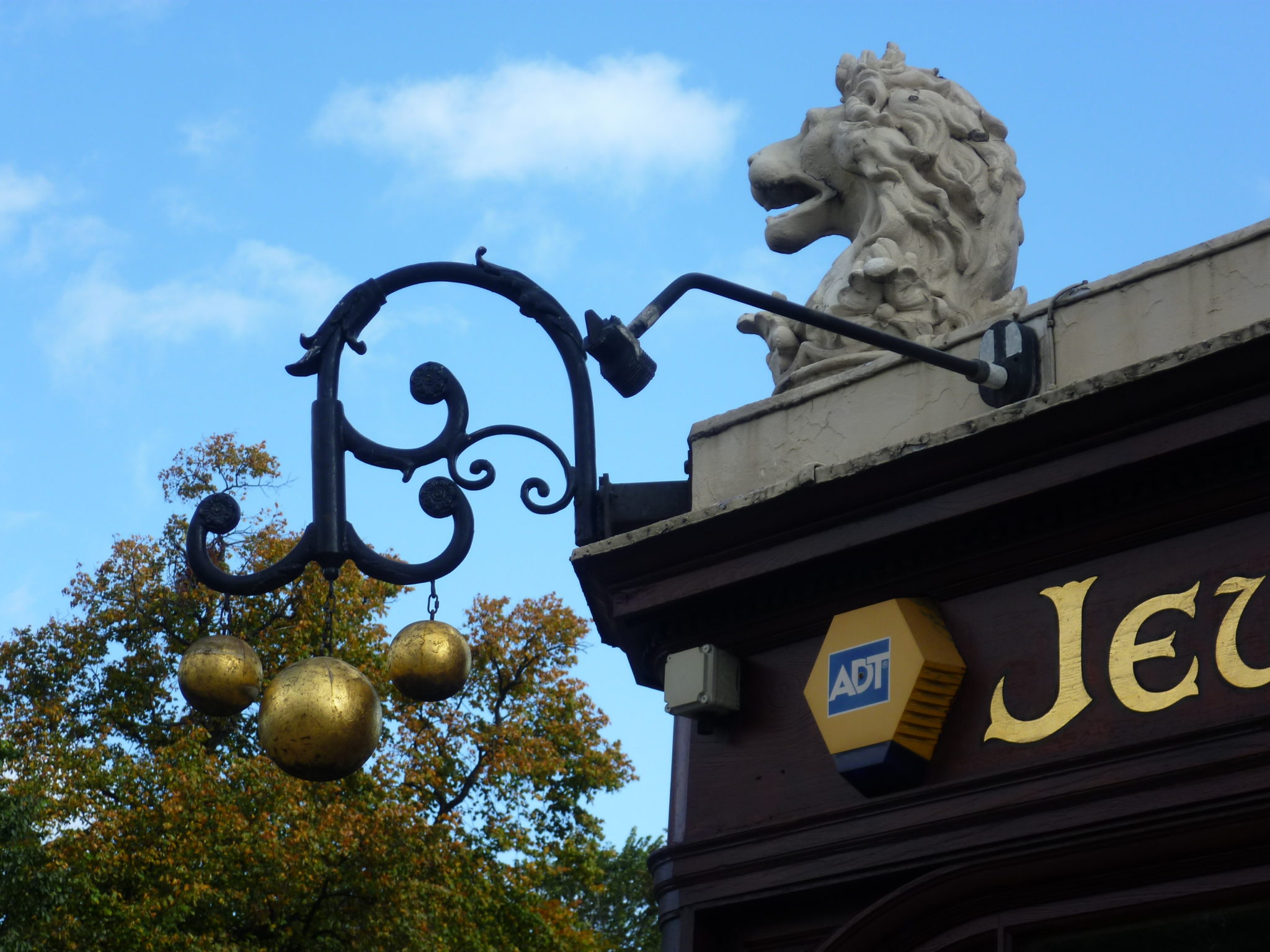 When you bring an item to a pawnbroker, they will value the item for you, and make you an offer for a loan based on its value. If you choose to accept the offer, the agreed sum will be loaned to you, and the pawnbroker will keep the item.
This becomes your pledge, also known as a pawn, and in return, you will receive a pre-contract credit information agreement. Even if you have borrowed from us recently, it's a good idea to take this information. Once you've reviewed the information, you will be given your credit agreement. You will be given a chance to read through it carefully before signing, and ask about anything you don't understand, or think may be incorrect.
Your credit agreement outlines the length of time your loan will last, and what you will pay in interest. The term will usually be for at least six months. However, shorter agreements are available. You will also receive a pawn receipt, which acts as proof of ownership of your pledge. This will either be part of your credit agreement or a separate document. It's important to keep it safe, as you will need it to reclaim your item. As part of your agreement, there will usually be a fourteen-day period for 'cooling off', during which time you will be able to change your mind and return the money you have borrowed, plus any interest accrued since you signed the agreement.
You will be able to get your pledge back, at any time, simply by repaying your loan, and any amount you owe in interest. Once your contract runs out, we will give you the opportunity to renew. If you choose not to, we will keep your item and sell it to recover our initial outlay.
What should I expect from pawnbroking?
The pawnbroker will charge interest on your loan, as any lender would. You can expect the rate of interest you pay to be a little higher than what you would get on a loan from a high street bank. That being said, it's a lot lower than what you would get if you went to a payday loans company. The interest rate you are quoted will be daily or monthly, and we will also give you the annual APR rate.
Your loan will most often be repaid in a single payment, including the interest, rather than in weekly or monthly installments. If you find you need longer to repay the loan than initially agreed, you can ask for more time, but there is no guarantee we will be able to grant it. If we do decide to extend your terms, we usually require a partial payment.
What can you pawn?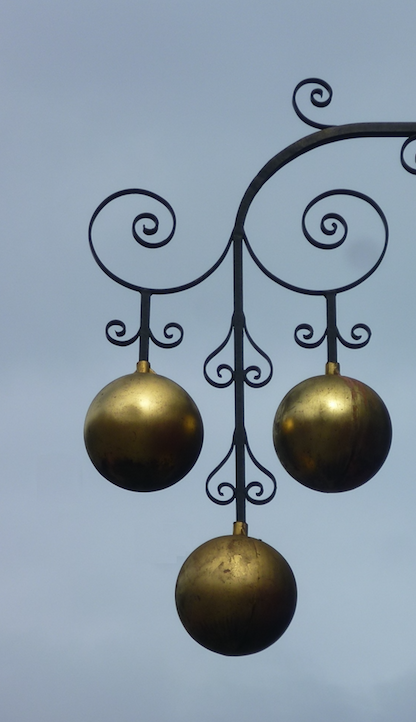 Anything with a resale value can be pawned. The most popular items are jewelry, but items include anything from a designer handbag, fine watches, and diamonds to antiques and vintage cars. Here is a guide to the kinds of items New Bond Street Pawnbrokers typically accepts.

The benefits of pawnbroking
If you have a poor credit history, pawnbroking can be a great way of securing a loan without having to use your credit rating as collateral. The process is fast and easy; you get your money on the day. You will also be able to pay off your loan and retrieve your item at any time, while only paying interest on the time you've had the money. There are no fees for early repayment, and you won't be asked to pay the full amount of interest you would have accrued in the total time of the loan agreement. And in the event, your item needs to be sold, and the price gained doesn't cover your loan amount, we won't pursue you for the full amount.
How to unlock the value of your asset before a sale
Traditionally, there are two legitimate ways to raise capital. The most common is a loan based on your ability to repay it from personal income as indicated by your credit rating, and the other less common method is what is known as a collateral loan. Both enable you to repay money to clear the loan, but there are more options available with the latter.
Banks, building societies, and a growing number of financial institutions are generally used to borrow what is required on the basis of what you are able to repay. Pawnbrokers are the accepted businesses that deal with collateral loans.
Today, collateral or pawnbroking loans are shedding their once unsavory image and have become an increasingly popular way for people to unlock the monetary value of their assets. Pawnbrokers operate throughout Europe and the Western world and are becoming ever more user-friendly. But how do you go about evaluating the asset you wish to put forward for the loan you require and what exactly does the process involve?
Getting familiar with the new wave of luxury goods pawnbrokers
The burgeoning cost of maintaining an affluent lifestyle, coupled with an ever-growing market for high-value luxury collectibles, has created a demand for a new breed of pawnbroker, one who deals exclusively in high-value luxury goods. This can range from prestige watches and jewelry to rare artifacts, fine art, and vintage cars. Quite aside from the money you wish to raise, before approaching a high-end pawnbroker, you'll need to check that the asset you are presenting is likely to fall within the value range they deal with.
New Bond Street Pawnbrokers was the first to bring this level of pawnbroking to the UK, opening its Mayfair-based London office in 1999. As our director and founder, David Sonnenthal explains: "It's a lot to do with customer service, and the premises is more like a gallery than a pawnbroker."
A large part of that customer service is the expertise the pawnbrokers themselves have to offer potential clients. For example, New Bond Street Pawnbrokers has individual specialists in luxury watches, vintage collectible luxury cars, and precious gems and fine jewellery under their roof.
Tips on personal research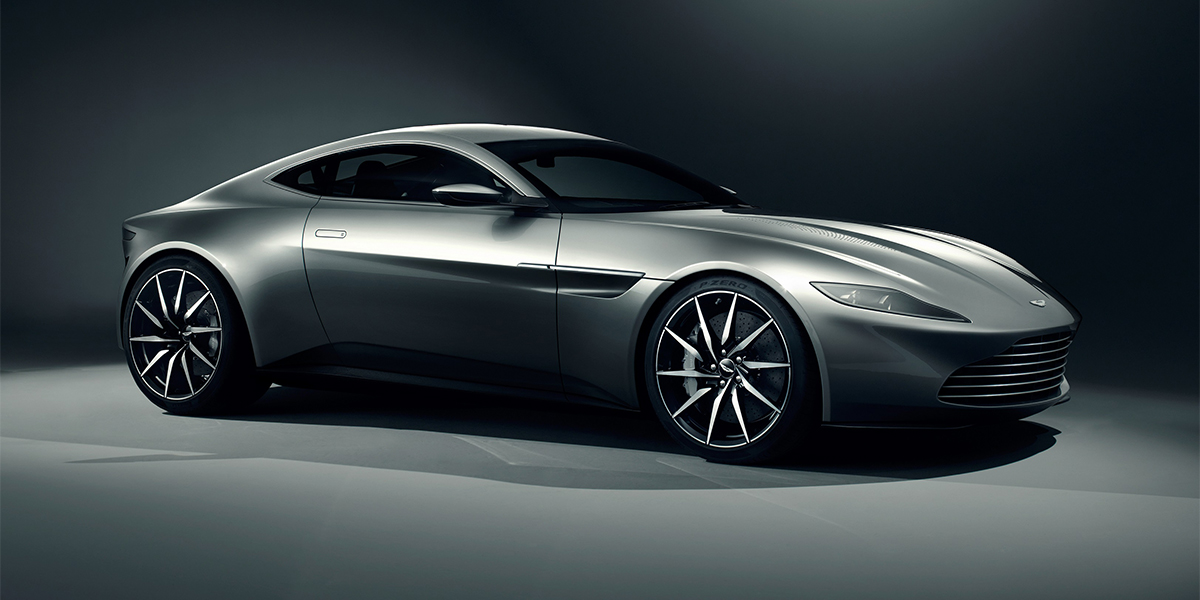 Naturally, prior to gaining the opinion of others, you'll want to carry out some research of your own. If you are a collector of fine art, or a specific range of antiques, you will most likely already have a good working knowledge of what an asset you are considering pawning is worth, based on current market values. However, there is a fine line between a seller's valuation and what a buyer is going to pay and it is this grey area that the expertise of a well-informed pawnbroker can assist you with.
Obviously, if you know you have a rare piece of art with an established value that is already well documented, you will not necessarily need a second opinion, but getting one can do little harm. In the case of a reputable pawnbroker such as New Bond Street Pawnbrokers, this will cost you nothing and can open the door to deeper insight into where your particular asset is positioned in its niche market.
Many collectors seeking a quick boost in liquidity, often when having their eye on something they would like to purchase in the near future, take out a short-term loan on an asset ahead of putting it in an auction. This grants them the fast capital they need, which they later repay from the proceeds of the auction. This temporary loan can be arranged through New Bond Street Pawnbrokers and can be a handy way to unlock a significant part of its value when funds are required quickly. It is an option worth considering if you have something you plan to auction.
Fluctuating fashions and commodities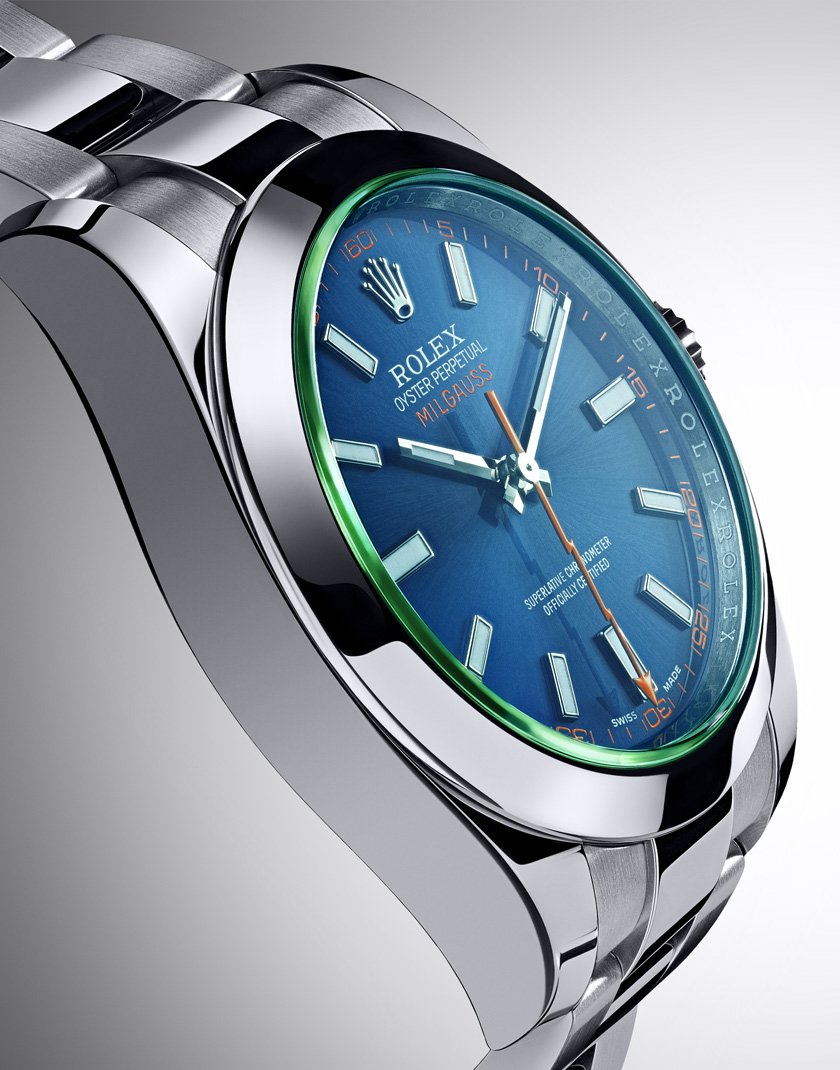 Depending on what you are bringing to the table, you should keep an eye on what is currently causing a stir in the art world, what artists are on the rise, and where long-term stability is showing signs of stagnation. This not only affects the value of your assets, but can help you decide which are the right pieces in your collection to potentially part with.
Similarly, if a large part of the value of a piece of jewellery, or any other item that is formed of precious stones or metals, is tied into the current market value of those commodities, it will pay you to consult experts in those commodity fields to assess the future performance of the precious metals or jewels in question.
Finding a sounding board among your peers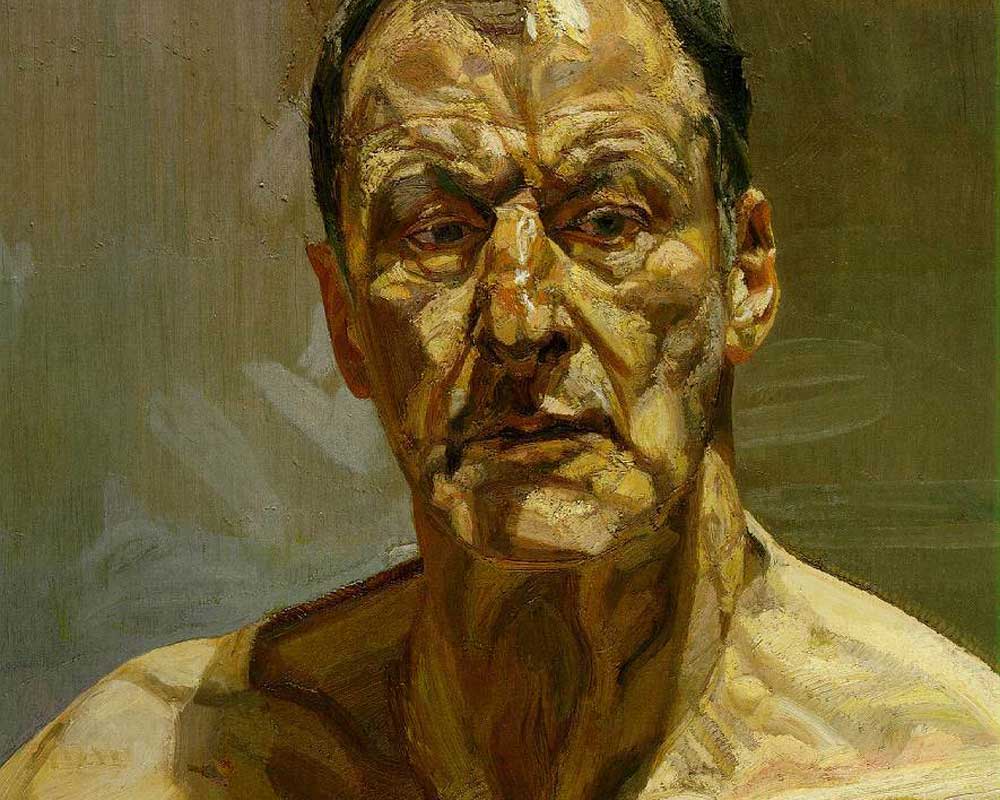 Finally, one of the easiest ways to get a handle on unlocking the value of whatever asset it is you are considering selling or at least pawning for a while is to chat about it with fellow enthusiasts and collectors. If you are in that market, either as an investor or collector yourself, you will have built up a valuable network of semi-experts, who will know exactly what they would be prepared to pay if they wanted the item and more importantly, if they could afford it.
And, of course, that is the million dollar -or somewhere thereabout – question. What can someone pay, even if they wanted to? This brings us back to the one solid option you do have: the luxury goods, high-end pawnbroker. There, at least, you'll get a realistic offer and better yet the chance to redeem your treasured asset if you so wish.
Shrinking Upper-Middle Class?
What is an interesting sociological consideration is a re-formulating and evolving of the class 'system' which I believe manifests in more multi-faceted, multi-cultured variants that appears in pools. These exist in pools of differing demographics exhibiting aspects of their post-modern culture, geography, cultural roots, and of course pre-generational class-specific behaviour that bound the United Kingdom previously.
A program aired this year Posh People: Inside Tatler, was rich in its subject matter from a sociological perspective. It cited the ways that being upper-middle class in contemporary Britain was being forcefully changed due to outer economic factors. It compared the customs of the contemporary posh with the old… It was a variety of self-reflexivity, a sort of bizarre homage to what it once was to be excessively rich with no downward financial pressures. I feel the clientele of NBSP may be amongst a similar demographic.
And as a growing number of middle classes become squeezed by pressures of austerity and a lack of disposable income it is likely these pools of previously upper-middle-class families that are feeling the pressure are taking to alternative lines of credit. One thing is for sure – firms like New Bond Street Pawnbrokers will continue to ride the wave of high-end broking, which they will enjoy as people loan against high-value items in an attempt to claw back some of their pre-millennial wealth.
This post is also available in:

Français (French)

Deutsch (German)

Italiano (Italian)

Português (Portuguese (Portugal))

Español (Spanish)

Български (Bulgarian)

简体中文 (Chinese (Simplified))

繁體中文 (Chinese (Traditional))

hrvatski (Croatian)

Čeština (Czech)

Dansk (Danish)

Nederlands (Dutch)

हिन्दी (Hindi)

Magyar (Hungarian)

Latviešu (Latvian)

polski (Polish)

Português (Portuguese (Brazil))

Română (Romanian)

Русский (Russian)

Slovenčina (Slovak)

Slovenščina (Slovenian)

Svenska (Swedish)

Türkçe (Turkish)

Українська (Ukrainian)
---
---

---
Authorised and Regulated by the Financial Conduct Authority