I hope you enjoy this blog post.
If you want us to appraise your luxury watch, painting, classic car or jewellery for a loan, click here.
The Emerging London Designers Making a Mark Within Modern Jewellery Craftsmanship.
March 18, 2015
If you are in search for some of the finest jewellery in the world, the alleys of Mayfair and Bloomsbury, or the side streets of Belgravia will prove an assured spectacle. Indeed London's sheer reverence as a world-class jewellery manufacturer is a testament to a culturally rich city.
Hatton Gardens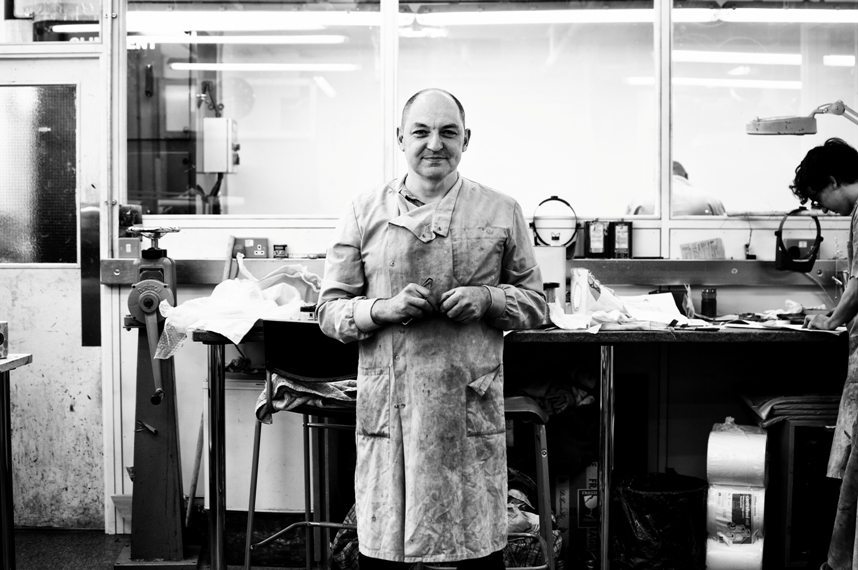 -A Goldsmith at The Goldsmiths Centre Clerkenwell, London.
Hatton Gardens boasts 50 – 55 jewellery businesses; but there are at least another 300 ancillary businesses, from single-person artisans to companies employing 10-20 people, every part of the production process can be found here. The antique jewels, storefronts and crafting associations throughout the area – are evidence of just how EC1 gained fame historically, with a global reach.
The prevalence of progressive, futurist jewellery forged in the smiths of London is no coincidence. Designers, young graduates and upwardly mobile youths originating from the colleges of Central Saint Martins, the University of Arts and Kensington and Chelsea are but a handful of the institutions elevating London's jewellery design as well as maintaining a reputation for traditional quality. From antique to classic, contemporary to futurist, diamond rings to watch designers and established pawn boutiques in London are plentiful.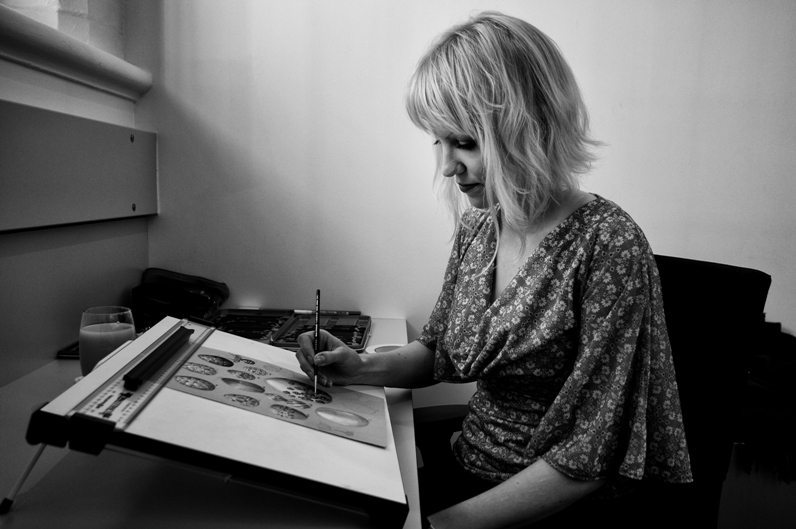 -A designer at The Goldsmiths Centre Clerkenwell, London.
Monroe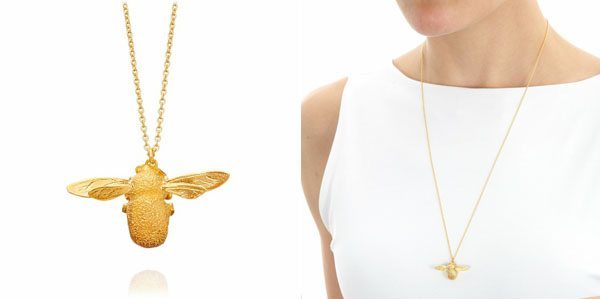 -Alex Monroe's, Bumble-Bee inspired work.
Jewellers like Alex Monroe have emerged in the last 25 years cleverly negotiating a market where manufacturing and heritage really come to the fore in the dazzling end product. Monroe achieves this effortlessly as elements of design, inspiration and culture marry seamlessly. Evocative of nature and Monroe's upbringing, his majestic pieces take inspiration from the British countryside like in elements of his Bumble-Bee collections.
In a richly creative market with a high-end clientele, one sighting of branded jewels gracing an A-List neckline can spell success. Affiliations like this are why Monroe typifies a brand that has been propelled into the rare realm of retaining an edgy, yet elegant perception in an exceptional 2015 jewellery market.
London's finest craftsmen
Central Saint Martin's graduate Hannah Martin is an example of the variety of progressive and creative talent of the institution produced. Any information concerning Martin seems poetic in prose; elegant, echoing the intricacies in design sensibilities that this British-made brand exhibits. Her work is bold and unreservedly high-end, featuring in prestige; whether that be in luxury houses or in any of her carefully managed media presences. Her pieces simply speak for themselves as she emphatically states
'it is quality that counts in today's world of over-production and over-consumption: beautifully crafted items, made with integrity and made to last.' Hannah Martin – Brand History
 Today a range of formidable, artistic students may hear or have heard her musings as a lecturer at Central Saint Martins, aspiring to later join the pantheon of other alumni that this historic institution has produced. And later these inspirations may lead students to join other writers in deeply appraising reportage of exceptional current jewellers in the future. She has been pioneering since her graduation and is behind:
'what became the first ever fine jewellery house for men, as well as women: creating something that has always been so hard to find – decadent, beautifully crafted, sophisticated treasures, that do not compromise masculinity but luxuriate in it.' – Hannah Martin – 'Brand History'
Androgynous Elegance


– Screenshot from Hannah Martin's official website.
As a theme seen throughout most successful contemporary jewellers is a desire to retain traditional aesthetics whilst being bold in the inspiration for the pieces. Whilst the price tags remain high. Many may deem the price justifiable considering the independent production process sees each piece's time of completion spanning months of work.
One jeweller that defies this trend is the outlandish, artistic, adventurous and at times macabre themes Delfina Delettrez employs. Her jewellery is influential as she pioneers rings designed to be worn further down the index finger and even re-appropriating pearls for an inner-city sensibility.
Delettrez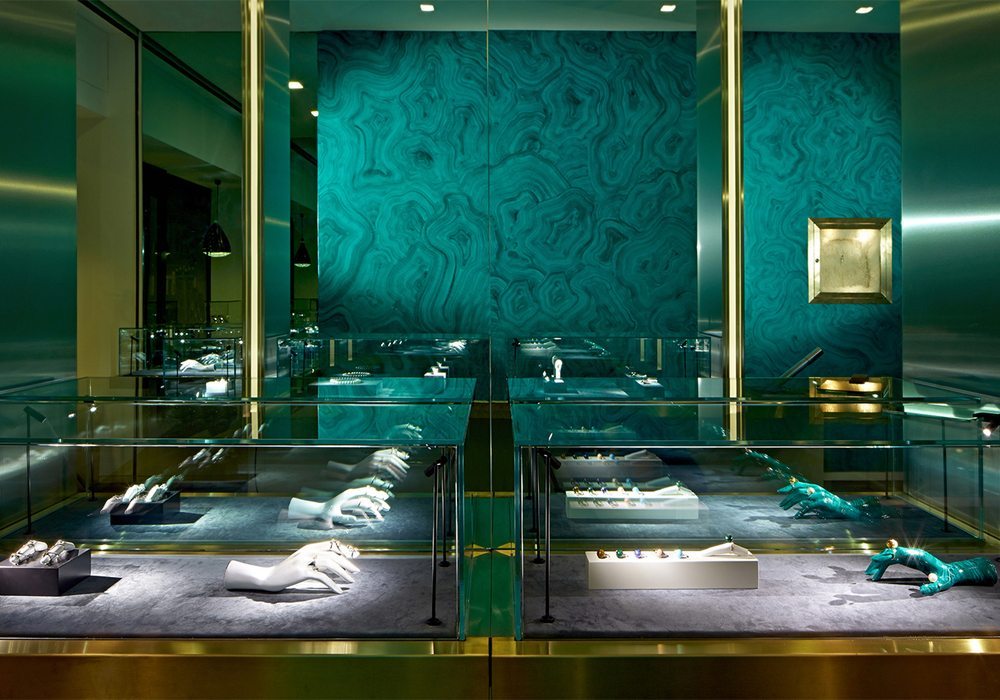 – Designs by show Rafael de Cárdenas exemplify Delfina-Delettrezs first London boutique, showcasing her 'HANDroid' collection.
And if her stance as a thought leader and influencer in the future of jewellery isn't clear yet, then her HANDroid collection will certainly change that. The collection focuses on an apparent female fascination with robotics. The jewellery in this connection moves with the human kinetics of the hand and seems wholly futuristic and inspired by Delettrez's impressively futuristic ideologies.
These promising, creative and strongly influential set of jewellers are glimmering examples at the pinnacle of jewellery design, craftsmanship and their individual ability to establish something around themselves, as a young brand.
At New Bond Street Pawnbrokers we provide collateral loans on diamonds and diamond jewellery. If you are looking for a free valuation, our experts are always on hand at our award-winning pawnshop in Mayfair, Central London.
This post is also available in:

Français (French)

Deutsch (German)

Italiano (Italian)

Português (Portuguese (Portugal))

Español (Spanish)

Български (Bulgarian)

简体中文 (Chinese (Simplified))

繁體中文 (Chinese (Traditional))

hrvatski (Croatian)

Čeština (Czech)

Dansk (Danish)

Nederlands (Dutch)

हिन्दी (Hindi)

Magyar (Hungarian)

Latviešu (Latvian)

polski (Polish)

Português (Portuguese (Brazil))

Română (Romanian)

Русский (Russian)

Slovenčina (Slovak)

Slovenščina (Slovenian)

Svenska (Swedish)

Türkçe (Turkish)

Українська (Ukrainian)
---
---

---
Authorised and Regulated by the Financial Conduct Authority