I hope you enjoy this blog post.
If you want us to appraise your luxury watch, painting, classic car or jewellery for a loan, click here.
A case study in provenance: Huanghuali Drum Stools
October 10, 2016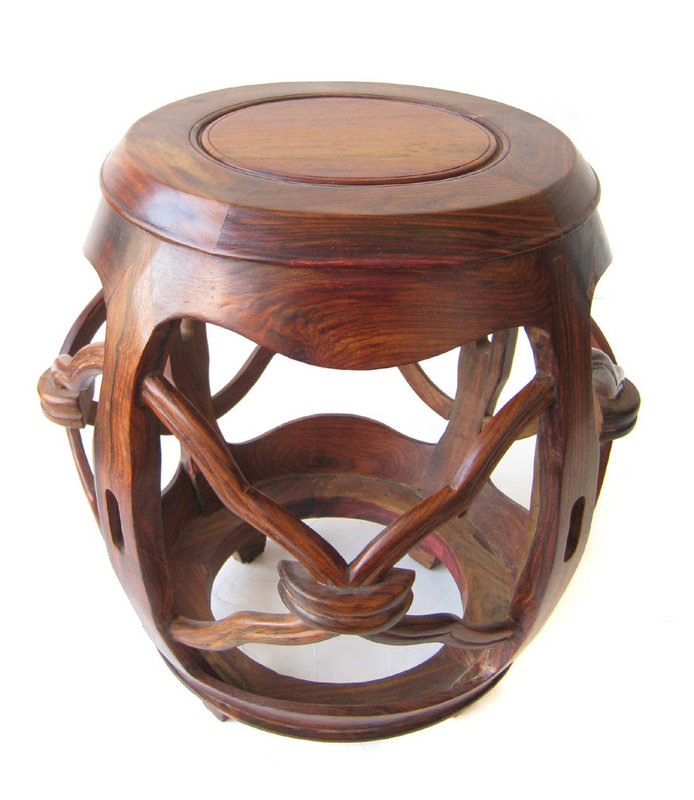 As our team of London based pawnbrokers well knows, in the luxury goods market, it's not uncommon for a lot of money to exchange hands in the sale of just one item. If you're buying in the secondary market, that is, buying something second hand, you need to be confident that the item you're buying is legitimate. Because of this, it's absolutely vital that you secure some kind of proof of the item's legitimacy and quality. This proof is called provenance, and it takes many forms; it could be a receipt of sale, proof of display in a museum, proof of sale at auction, or any other document that points towards the item's validity.
Recently we worked on a pair of 19th Century Huanghuali drum stools, putting them up for sale as part of Chinese Week at Sothebys. Huanghuali – known as 'fragrant rosewood' in English – was used to create furniture during the 17-19th centuries in China. Fragrant rosewood has been threatened by centuries of deforestation, so pieces made from this material are becoming increasingly rare. Couple this with their association with a famous, long-passed era in Chinese history, and it's easy to see why these pieces of furniture
These particular barrel form stools were created during the Qing Dynasty, the last Chinese dynasty before China became a Republic in 1912, with an elected president rather than an emperor. However, these stools differ greatly from other examples of Huanghuali furniture from that period.
A proven seller
Rare Huanghuali furniture is a proven seller at auction, with plenty of pieces having gone down at well in top auction houses in recent years. In 2015, Christies in New York oversaw the sale of a Huanghuali square box-form stool from the 17th Century for $269,000 (£217,000). This piece just went to show that – as long as the seller has all the necessary provenance documentation – an authentic Huanghuali piece can perform very well at auction.
In order to guarantee that the stools would be listed by Sothebys, we needed to provide a series of provenance documents, reassuring the auction house that the item is legitimate and worthy of being listed in one of their prestigious sales. Seeing as the set of stools are legitimate, we were able to provide numerous provenance documents. We have documentation proving that both stools were part of a private collection in the 1940s, and part of a museum display in New York.  In addition to this, we have various pieces of documentation proving the sale of the stools over the years.
Had we not been able to provide these documents, Sothebys may have chosen not to list the stools for auction. Provenance documentation is absolutely vital to this process; Sothebys don't want to risk their reputation on a piece that could turn out to be counterfeit, and even if they did, it may put off potential buyers. This could lead to the item being burnt at auction, meaning its value will greatly decrease for a number of years.
Rarity matters
Apart from their excellent provenance, the form of the stools is among the rarest of their type ever produced. Not just this, but Huanghuali furniture is clearly in vogue at the moment, best evidenced by two sales of the same item in 2009 and 2015. A Huanghuali tiao'an (table) from the 17th/18th Century sold for £28,901 at auction in New York in 2009. The seller must have been left feeling sick in 2015 when the same piece sold in a Hong Kong auction for HK$7.8m, the equivalent of £220,000, a price increase of 785%.
But, to bring us back to the original point, this incredible sale, at such an increased price point on the one six years earlier, would not have been possible without ample provenance documentation. A sale of this magnitude is only possible with the correct provenance. Without it, it could fail to sell at auction, or even be rejected by an auction house and not even make it into a sale.
If you're looking to buy or sell an item – but are unsure about its provenance – pop into our shop in Mayfair, central London. We can provide advice on the sale of high end luxury items, and may be able to help you avoid any nasty surprises at auction.
New Bond Street Pawnbrokers are a discreet, luxury pawnbroking service specialising in loans against diamonds, fine jewellery, classic cars, fine wines, fine art ,antiques, rare books, handbags and fine watches. Contact us to discuss arranging a valuation here.
This post is also available in:

Français (French)

Deutsch (German)

Italiano (Italian)

Português (Portuguese (Portugal))

Español (Spanish)
---
---

---
Authorised and Regulated by the Financial Conduct Authority