I hope you enjoy this blog post.
If you want us to appraise your luxury watch, painting, classic car or jewellery for a loan, click here.
Poor harvest leaves Italian wine industry trailing
September 16, 2014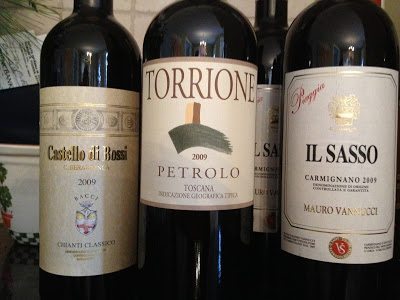 Italy is a country well known for producing fine wines, and has been doing so for over 2000 years, its balmy climates and low rainfall making it an ideal location for vineyards. The country has consistently been the world's largest producer of wine for some time, with estimates saying that they produce between a quarter and a third of all wine globally. The country is home to 200,000 wineries of variable sizes, and over one million vineyards, which all contribute to the extensive industry.
However, the production of Italian wine is on course to take a 15% hit this year, due to poor harvest conditions caused by unusually wet weather. This means that last year's harvest of 48 million hectolitres will not be matched; instead, it is projected that Italy will produce 41 million hectolitres, making 2014 the worst year for wine production since 1950. The projections, made by the national farmers' association Coldiretti in a preliminary report released last week, ran alongside claims that Italy will lose their place as the world's biggest wine producer to France.
Wine is big business in Italy, its production generating one of the largest sources of income to the national economy. In an average year the industry generates around €9.5 billion, half of which is made from sales overseas. Italy has been responsible for the highest amount of wine exported consistently since 2009, but thanks to this year's poor harvest, this accolade could be taken by France or Spain. As well as impacting the livelihood of those working in Italy, it will do nothing to help the unemployment issues the country is facing, with only 58% of its residents in work. For comparison, the UK's employment rate is 71%, and the average rate of employment in the EU is 65%.
Wine is also strongly wedded to Italian culture; in terms of global consumption, Italy comes third behind the United States and France. Numbers released by the Italian National Insititute of Statistics say that 40% of males report that they drink at least one glass of wine daily. The percentage of males who drink a glass of beer daily is only 7.7%. Italians are proud of their wine, around half of their total production is consumed domestically.
In reality, this is unlikely to affect the availability of Italian wine in British stores too much, but it might be worth holding onto that pricey Sicilian red from 2014. In years to come, it could be incredibly rare.
If you're looking to pawn fine wines, get in touch with us today. Our Blenheim Street pawn shop is based in the heart of Mayfair. Appointments can be made, but are not 100% necessary; we're always happy to take walk-ins. We look forward to seeing you – and your fine wines – very soon. Some of the wine we loan against includes Chateau Petrus, Chateau Margaux, Chateau Lafite and Chateau Mouton to name just a few.
---
---

---
Authorised and Regulated by the Financial Conduct Authority