Understanding the emerging investment diamond market
October 5, 2018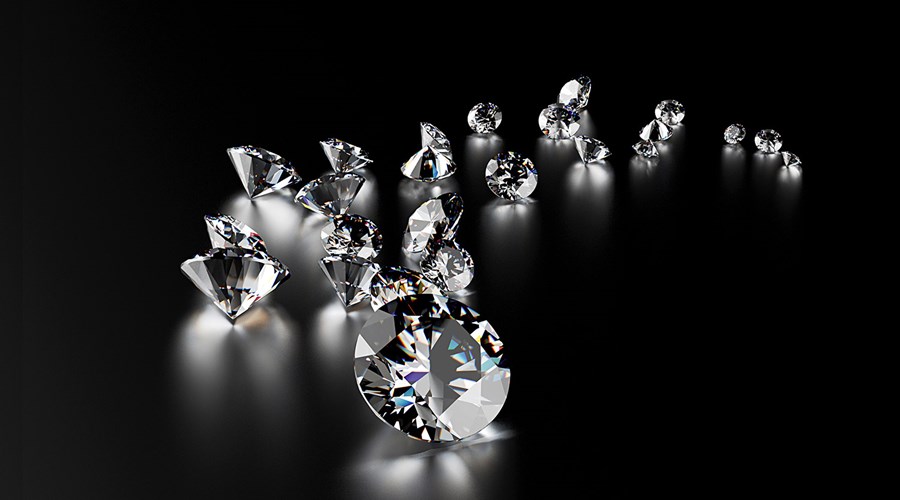 It's official: precious stones are a great investment, according to one of the UK's most prominent banking platforms.
The Royal Bank of Scotland recently ran an article focusing on the investment potential of gems, featuring contributions from several vintage jewellery brand directors. The firm also sought the expertise of David Sonnenthal, the founder and director of New Bond Street Pawnbrokers, to uncover why precious stones are such a viable investment.
Long-lasting investment
The article looks at the different factors to consider before investing in gems, and highlights the fact that in recent years, increasing numbers of diamonds are being sold as investment assets.
Part of the reason why it makes sense to invest in precious stones lies in the fact that they are long-lasting. The near-indestructible properties of certain stones and the financial stability in the market means that increasing numbers of hedge funds are considering diversifying their portfolios with gemstones – with some experts pointing to stability as a main concern, particularly in a world of increasing political and social uncertainty.
Choosing quality
Demand is currently high for the best quality diamonds. These "investment diamonds" are accepted by Rapaport – the world's leading trading platform for gemstones – only if they meet strict criteria. Diamonds must be ranked with a clarity rating of at least VS2 and a colour grade of at least H.
The cut of the diamond is also important when it comes to investment diamonds – each of which must be certified by the Gemological Institute of America before being accepted by the world's biggest platform for diamond trading.
Naturally-coloured diamonds command the best prices. At present, larger, natural diamonds are selling for record-breaking sums at auction – smaller pink diamonds can fetch up to £30,000 per carat, for example. Diamonds treated to appear a certain colour are not quite as valuable, however.
Know what to look for
It's an age-old adage, but the crux of the article seems to be: if it looks too good to be true, then it probably is. Diamond investors should be wary of diamonds advertised with a colour in inverted commas – 'blue' diamonds for example – as this is typically an indicator that the diamond has been treated. While such items may still be classifiable as natural, they are usually lower in clarity and subsequently irradiated to obtain a more marketable colour.
Making a wise purchase
Noting that the market for diamonds has risen by 20 per cent in the last year alone, David Sonnenthal of New Bond Street Pawnbrokers had plenty of advice to impart to RBS on the prospect of investing in precious stones, including the following:
• While prices can and do fluctuate, diamonds will rise in value – provided the purchaser has bought it as close to market price as is possible.
• It's not always possible to get close to market price, but anything between 25% to 30% over current market value still makes for a viable asset.
• Brands such as De Beers and Graff are firmly in control of the market, on account of owning some of the best stones on the planet.
• Don't rush into purchases without doing some research.
Transforming loose stones
It's possible to purchase stones with the intention of turning them into finished jewellery pieces for sale at an auction house or retail outlet, and the addition of platinum or gold can even have a positive effect on the price you can command. However, those purchasing stones for investment are advised to keep them loose.
To gain more of an insight into the emerging investment diamond market, you can read the original article – complete with expert analysis from David Sonnenthal – by clicking here. For more information on services provided by New Bond Street Pawnbrokers please watch our video here and read about the loan process here.
To learn more about our loans on fine art you can visit our diamonds or fine jewelry dedicated webpages. We offer loans against the following types of diamonds: 2 carat, baguette cut, blue diamonds, cushion cut, emerald cut, fancy color, marquise cut, old cut, oval cut, pear cut, pink, princess cut, and GIA certified diamonds. Similarly, some of the many loans we offer are against various types of fine jewellery: diamond earrings, diamond necklaces, diamond rings, and fine brands of diamond jewelery such as  Graff, Van Cleef & Arpels, Bulgari, Harry Winston , Tiffany and Cartier  to name just a few.
*We also offer loans against diamonds, fine jewellery, classic cars, fine wines, fine art ,antiques, rare books, handbags and fine watches
---
---