Pawn Your Rolex Watch, London
---

Are you thinking " Pawn my Rolex watch in London?"
If you have been considering to "pawn my Rolex watch in London", New Bond Street Pawnbrokers has a renowned specialist department for loans against Rolex watches, at our award-winning pawn shop for Rolex watches in Mayfair, London. Our experienced appraisal team are passionate watch enthusiasts.
David Sonnenthal, resident expert appraiser for the beloved Channel 4 "Four Rooms" TV show leads our team of in-house Rolex pawnbrokers experts.
Rolex has long been one of the most famous and  collectable brands in the watch market and we are happy to offer professional appraisals on any model of Rolex in any condition.
Our experience and knowledge enable you to release capital by providing loans on modern, vintage and antique Rolex watches and timepieces.
The team will take into account the current market value of the watch, the manufacturer and model, condition and restoration (if appropriate), availability, age, demand for the piece, and provenance.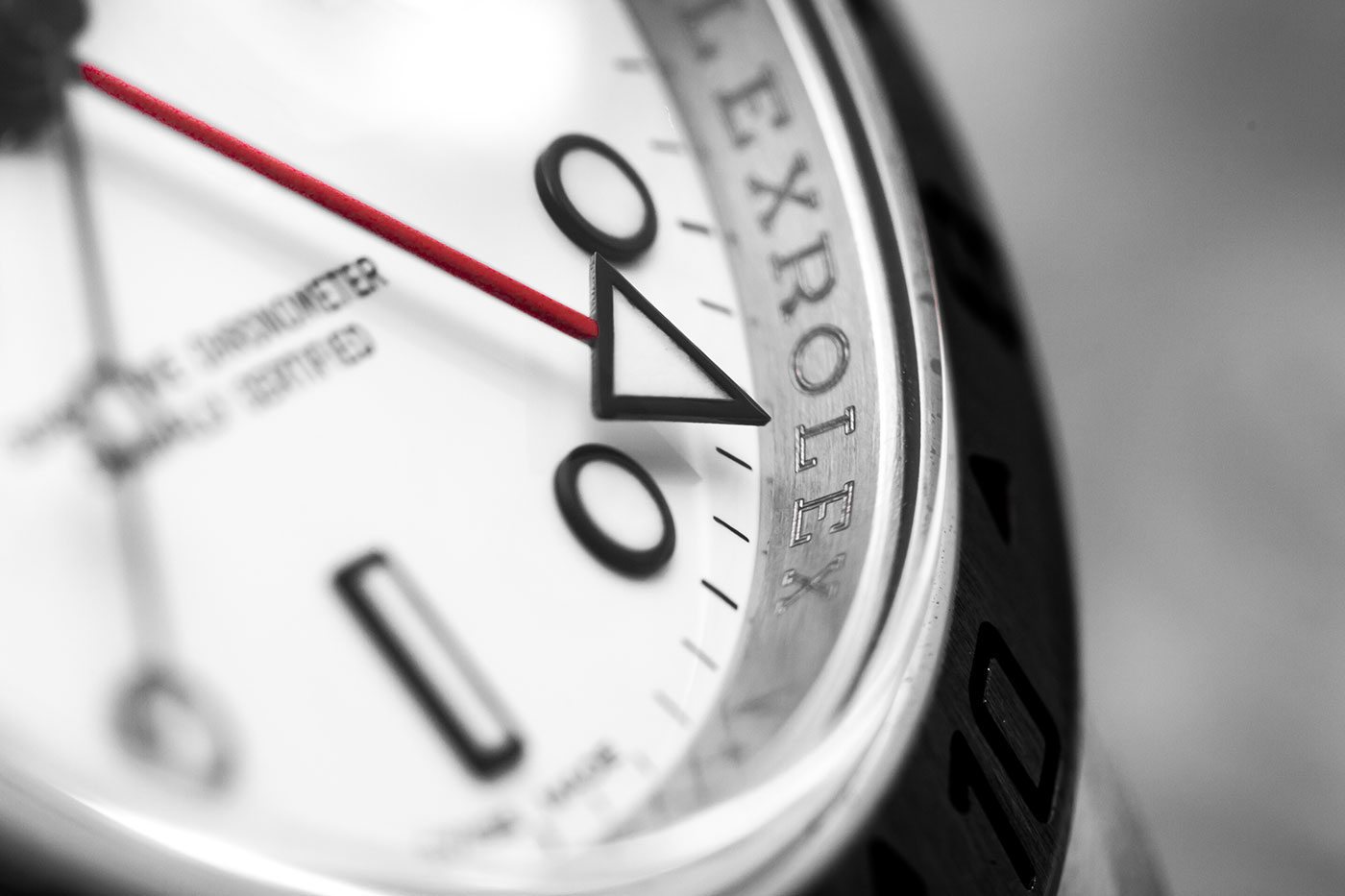 If you are interested in determining the value of expensive fine watches like  Rolex watch and take cash loans against your Rolex watch, the more information you have about it the more accurately we can determine a value. As an independent Rolex pawn shop, we are always happy to loan on quality examples of Rolex watches for both ladies and men, such as those listed below:
Rolex Sea Dweller
Rolex Submariner
Rolex Yacht Master, Rolex Yacht Master II
Rolex Milgauss
Rolex Pearlmaster
Rolex Oyster
Rolex Daytona
Rolex GMT, Rolex GMT II
Rolex Prince
Rolex Sea-Dweller, Rolex Sea Dweller 4000
Rolex Turn-O-Graph
Rolex Cellini
Rolex Explorer, Rolex Explorer II
Rolex Deep Sea
Rare models include the Rolex Paul Newman Daytona, Rolex Military Submariner, Comex, double red Sea-Dweller, early James Bond big crown Submariner and the Rolex Steve McQueen orange hand Explorer.
New Bond Street Pawnbrokers has over 60 years worth of experience brokering luxury assets like watches. We offer discreet, professional pawnbroking and instant asset-based loans. By accepting a loan with us you are unlocking the value of your Rolex without having to sell it outright. This is an ideal choice for many.
WHY TAKE OUT A LOAN AGAINST A ROLEX?
A Rolex watch is an ideal asset for the purpose of taking a loan. Rolexes are renowned for their associations with luxury and high prices. Their quality and brand history have made them one of the most expensive watches on the market.
New models are of high value but an older model in the right condition can be of even greater value. For example, a model that has been owned or associated with a celebrity can increase its value significantly. The size of the item also makes it ideal to put up against a loan. A Rolex can fit in one's pocket, and it is certainly more convenient than a painting or item of furniture.
HOW IS THE PRICE OF YOUR WATCH ASSESSED?
In order to estimate the price of your watch there are a number of things we must look at. What is the manufacturer's model make? The value of the watch will be also affected by its rarity. If it is a current model, limited edition, or discontinued this can be either a benefit or detriment to the value of the Rolex. As too will the watch's condition. Has it been restored and given replacement parts? Does it have any blemishes, dents, or scratches which have affected its overall quality?
The price of a watch is not always high simply because it is an antique. A contemporary model will hold higher value than dated ones. The provenance of the watch is also significant in calculating value.
Our expert appraisers will have to look at its paperwork. Do you have the original box and bill of sale? Are the watch's servicing papers ready to be analyzed? These documents can be important in determining your Rolex's pawn value.
OUR APPROACH TO APPRAISAL
When it comes to appraisal one of the most important aspects of a valuable watch is the manufacturer. In the case of Rolexes they are ideal to release loan funds against. They are a well-respected, high value, and well-established brand. They are also one of the most expensive brands of watches in the world.
However, the value of each Rolex differs from model to model. Does the Rolex have a connection to numerous celebrities? Has it been featured in a plethora of films? The most iconic Rolex watch is perhaps the Submariner worn by 007 in Ian Fleming's James Bond films. The highest sold watch ever sold at auction was once owned by the late actor Paul Newman.
Evaluations will also be made on the watch by determining its age. Just because a watch is old does not necessarily determine its value. The age must be assessed in conjunction with other important factors including its condition and scarcity. A rare Rolex watch may be valuable but it will be of even greater value if it is in working order.
All these factors combined will in the end determine the overall value of your watch and consequently the value of the loan you will be able to take out with us.
WHAT HAPPENS WHEN MY ROLEX HAS BEEN APPRAISED?
Your watch will be appraised by the most professional experts. David Sonnenthal, resident appraiser for the beloved Chanel 4 "Four Rooms" TV show leads our team of in-house experts. When the value of the Rolex watch has been determined a loan can then be agreed upon with you.
We will work in a strictly private and confidential way to ensure the maximum amount of credit possible can be put against your Rolex. You will receive 100% of the agreed-upon loan. There will be no background checks, contract fees, or hidden charges of any kind.
The loan put against your Rolex will be based on auction estimates and current market values. We also offer specialist advice and immediate appraisals throughout your loan process. You will be given the advice and support you need throughout.
To learn more about our cash loans on fine watches you can visit our dedicated webpage. Finally, some of the many watch brands we loan against include: A. Lange & Sohne, Breguet, Breitling, Bulgari, Cartier, Chopard, Harry Winston, Hublot, IWC, Jaeger LeCoultre, Omega, Panerai, Piaget, Richard Mille, Roger Dubuis, Tiffany, Ulysse Nardin, Urwerk, Vacheron Constantin, Van Cleef & Arpels, Audemars Piguet, Graff, Patek Philippe, and Rolex
*We are authorised and regulated by the Financial Conduct Authority

Frequently Asked Questions
Can I pawn my Rolex watch?
Finding a pawnshop for Rolex watches can be a challenge for any London-based watch owner. Still, you can rest assured that there are London Rolex pawnbrokers ready and waiting to provide you with a luxury, professional high-end solution to your specific requirements. At New Bond Street Pawnbrokers, we answer the question 'can I pawn my Rolex watch in London?' with a resounding yes, offering a service unlike anything else in the business thanks to our industry expertise and unique knowledge of these valuable timepieces. Our cash loan services go far beyond the basics, and our central Mayfair location make us infinitely more accessible than many other pawnbrokers in the London area. Why are we the top choice for loans on Rolex watches in London? There are countless reasons. One of the main reasons our customers keep coming back is our exemplary level of service, for anyone considering whether to pawn your Rolex in London. Unlike other pawnbrokers, we offer a personalised, discrete and highly cash loan qualified service, thanks to over 25 years of experience and our in-house professional appraisal service in Mayfair. If you're wondering 'where can I pawn my Rolex near me?', we're the answer to that question, offering our clientele a one-of-a-kind service that just can't be met by typical pawnbrokers. If you've ever been tempted to sell your valued timepieces online, but you couldn't bring yourself to accept a lower price, then a loan against your sentimental Rolexes and valuable jewellery may be the ideal fit. We offer correctly valued and appraised rates on every Rolex we see, conducted by our highly qualified and experienced appraiser to ensure you get the best possible price for your valuable goods. From whole collections to single timepieces, we offer exemplary pawn services on every genuine piece in your possession. Pawning your Rolex in London has never been easier, more practical or more effective. If you want to know if you can pawn a Rolex watch in London, then you've come to the right place. Our exceptional service, incredible customer care and specialisation in the most exquisite jewellery and watches makes us your top choice under any circumstances. Never ask again how to find a London pawn shop for Rolex near me, when our service is readily available for expertly valued loans by our professional team. Discover why we're the best fit for your Rolex pawning needs by getting in touch or making an appointment for a professional appraisal today to find out why we're the top service available to you.
Can I pawn a used Rolex watch?
Are there London pawnbrokers for Rolex watches that are used? Absolutely, and our Mayfair-based pawnbrokers is one of the best options out there. While some jewellery items and timepieces degrade in value over time, you'll likely find that a well-kept used Rolex can increase in value over time, depending on its quality, history and rarity. At New Bond Street Pawnbrokers, we're experts when it comes to valuing pawn shop used Rolex timepieces, determining their exact value based on several different factors and scales to get you the best possible price. If you're considering selling your Rolex at pawn shops in London, then we're an excellent choice thanks to our professional, discreet service, and the quality of our in-house appraisal. With more than 25 years of industry experience, we're the experts in our field when it comes to Rolex pawn shop in London services. We ensure our clientele receive fair valuations and loans for the value of their Rolex, whether it's brand new or decades old. In fact, in many cases, for Rolexes that are in good condition, the older it is, the better. With many versions of this famous timepiece no longer being created, it's no surprise that many of their older pieces are highly valuable collector's items in their own right. From lightly used timepieces to heavily worn watches, we offer free quotations of used Rolex watches whether they're three or thirty years old. Pawning a used Rolex watch in London is comfortable with our on-point valuations, especially for items with a clear history and all papers included. As a specialist in luxury watches and the world's finest manufacturers, we're precisely the pawnbrokers you want to provide an appraisal for those delicate, valuable or sentimental items in your collection. Are you trying to find a London based Rolex pawn shop near me? We're conveniently located on Blenheim Street for completely free valuations of your used Rolexes. If you're considering pawning a valuable timepiece, you want to choose a pawnbroker that has the industry knowledge and expertise to offer you exemplary service. That's precisely what we provide, offering discretion, professionalism and speed when it comes to our appointments and pawnshop agreements. With Rolexes, you want a speciality service that knows the value of what you're hoping to secure a loan against. With us, you're never short-changed.
Can I loan on my Rolex Yacht Master watch?
If you currently own one of Rolex's beloved and well-known Yacht Master watches, and you're looking for a Rolex Yacht Master pawn shop in London, then look no further. This beautiful, ocean-inspired watch design calls back to the styles of the 1950s and classic sailor themes, something many Rolex Yacht Master pawnbrokers consider when it comes to placing loans against these history-filled, elegant timepieces. Dubbed the watch of the open seas, there's a reason why this luxury watch is one of the most popular on the market, especially with the launch of the Yacht Master II, the stylish descendant of the original high-value timepiece. But whether you own one of the classics or a newer model from the range, choosing pawnbrokers for Rolex Yacht Master watches means picking a service that knows their stuff when it comes to luxury watches. New Bond Street Pawnbrokers is that company, offering a London pawnshop for Rolex Yacht Master high-end service that our competitors can't match. We provide formal appraisals by appointment with industry-leading Rolex experts, to ensure you're getting the most accurate valuation possible for your Yacht Master, whether you collect the range or have one, sentimental piece in your timepieces collection. For collectors, the Yacht Master is an elegant choice that's both rugged and beautiful, built to survive the high seas and designed to look effortlessly stylish at the same time. Choosing to pawn your Rolex Yacht Master in London may be a personal decision, but the location you select for your pawnbroker can make all the difference to the service you receive. For discretion, professionalism and personal experience, we should be your number one choice. Whether you boast a full collection of watches from Rolex or you're simply considering pawning one piece, our pawnbroking service makes us the top option for luxury jewellery and watch owners across London and beyond. If you're considering whether to pawn a Rolex Yacht Master in London, then choosing a discrete, professional and experienced service is your best bet. With watches in this elegant range reaching an incredible value of £52,000 for specific models, it's no surprise that it's a top choice for our clientele who are looking to secure loans against exceptional personal possessions. Getting loans on Rolex Yacht Master watches in London is more accessible than you might think with our professional pawnbroker services at our exclusive Mayfair location. We're experts when it comes to accurately, conveniently and practically valuing new and used watches of all styles, shapes and calibres from Rolex and other luxury brands.
Can I borrow against my Rolex Submariner watch?
If you own one of Rolex's best-known luxury watch models, the instantly recognisable Oyster Perpetual Submariner, then you're one of the lucky individuals to experience real quality from your timepiece. For owners of this attractive watch, finding a Rolex Submariner pawn shop in London is easier than you might think. Thanks to the prestige, history and popularity of these incredible timepieces, you're spoiled for choice when it comes to finding Rolex Submariner London pawnbrokers. First originating back in the 1950s, this watch is designed for a specific purpose: diving. With anti-corrosion features, an attractive body and a hardy design, it's no surprise that this unique piece of craftsmanship soon become just as popular on-land as it was under the waves. If you're considering whether to pawn of Rolex Submariner in London, picking a service that understands the complex value and incredible history of these beautiful timepieces is the best place to start. New Bond Street Pawnbrokers is precisely that service, providing our customers with exemplary appraisal services on even the rarest forms of these collector's items. Whether you're considering loans on Rolex Submariner watches in London or contemplating securing a loan against a more comprehensive collection of luxury jewellery or watches. Our discretion and professional attitude are what makes us a top pick for many watch owners, combined with our convenient Mayfair location. Pawnbrokers for Rolex Submariner, like us, understand the vibrant history behind this beautiful timepiece, including its famous use by the one and only James Bond in multiple iterations on the screen. From the popular Dr No to fan favourite The Man with the Golden Gun, the Submariner has starred front and centre in popular culture, further adding to the demand and value for this luxury sports watch. With the most valuable of Submariners fetching over £900k at auction, it's no surprise they are top choices for the securing of loans at pawn shops in London and all over the world. There are few designs quite as iconic as the Rolex Oyster Perpetual Submariner. If you're wondering 'what London pawnshop for Rolex Submarine should I use?', then we're the answer to that question. Our appraisals are carried out by appointment, allowing us to value your luxury timepiece with the utmost care and attention. With over 25 years of experience, we've got the knowledge and industry experience behind us to make accurate valuations that almost always meet the requirements of our clientele. If you're planning on pawning a Rolex Submariner, we're the London pawnbrokers to pick.
Can I pawn my Rolex Milgauss watch?
One of Rolex's most unique watches, the Oyster Perpetual Milgauss includes some highly specific features that make it one of the most sought-after Rolex timepieces to date. If you're looking for a Rolex Milgauss pawn shop in London, then choosing one that understands the weighty history and particular functionalities of this watch is your best bet. First coming to market in the mid-1950s, this unique wristwatch was explicitly designed for use in the scientific community, thanks to its one-of-a-kind capability of withstanding electromagnetic themes at the time of its creation. With such an impressive backstory and incredible origin, it's no wonder the Milgauss is a crucial collector's item that many pawnshops would love to loan against. As a London pawnshop for Rolex Milgauss and many other high-end, luxury watch brands, we're ideally equipped to appropriately and effectively value your most prized possessions. Our expert internal appraisal service in our Mayfair, London location makes New Bond Street Pawnbrokers the top choice of Rolex Milgauss pawnbrokers in London. Whether your watch is of sentimental value and dates back to the first generations of this incredible luxury timepiece, or you've invested in a newer edition of the Milgauss released after 2007, there's something extraordinary about these watches that need a trained eye to appreciate properly. Picking London pawnbrokers for Rolex Milgauss with experience, understanding and industry knowledge is a must. While the origins of the fantastic Milgauss range of watches is in the scientific community, this elegant timepiece has evolved to so much more. Modelled after the incredibly popular Submariner model, vintage editions of the Rolex Milgauss have fetched as much as £28k at auction, making them excellent collector's pieces and a solid choice when it comes to loans on Rolex Milgauss watches in London. Their consistent value and sturdy design ensure that practically every model increases in value over time provided it's kept in working order. For those considering a loan against their most valuable timepieces, the Milgauss is an excellent choice. Do you want to pawn a Rolex Milgauss in London? Then picking a pawnbroking service that's discrete, effective and professional is exactly what you need. At New Bond Street Pawnbrokers, we're all that and more, with appointment-based appraisal services carried out by experts with over 25 years of experience. Securing a loan against your valuable luxury jewellery and watches is easier than ever with our high-end, specialised service. Pawning a Rolex in London is safe, practical and always accurate in value when you choose us.
Can I loan against my Rolex GMT watch?
Are you looking for a Rolex GMT London pawn shop that you can completely trust with your valuable, luxury timepieces? As one of the most distinctive watches from the Rolex brand, the Rolex Oyster Perpetual GMT, including the Master and Master II, is highly collectable and even more sought-after, making it a top find for Rolex fans and an ideal choice to pawn a Rolex GMT in London. Originally designed alongside Pan American Airways for navigation for pilots, the incredible history of these elegant timepieces are designed to survive far more than the average watch. Named as Greenwich Mean Time, the watch includes an additional hand offering aviators further information for planning and flight. Choosing a London pawnshop for Rolex GMT is a very personal decision, especially when it comes to older, sentimental editions of this luxury timepiece. Finding a pawnbroker that you can trust and provides loans on Rolex GMT watches in London is essential for these incredibly popular watches, and New Bond Street Pawnbrokers can provide that discrete, professional and high-end service. Using in-house appraisal, we can offer fast and accurate valuations on Rolexes, including the GMT range, based on a variety of specific factors and requirements. For assessments that are accurate, professional and watertight, our Mayfair-located premises are the first location our clientele think of – and that same level of service could be provided to you. Alongside the standard, elegant design of the original Rolex GMT, many sought-after limited models of this beautiful watch exists, which are sought-after by collectors and Rolex GMT pawnbrokers equally. These extraordinary designs include the blue and black 'Batman' design created in 2013, complete with ceramic bezel, as well as a 50th-anniversary edition unveiled in 2005. With discontinued vintage models fetching a fantastic price as high as £57k, it's no surprise that this popular model is a number one choice to secure loans through pawnbrokers. Available in brilliant golds, blues, reds and more, this watch is one of the most diverse in the Rolex range, making it all the more likely that the model you have at home has increased in value over time. If you're searching for Rolex GMT pawnbrokers in London that put accuracy above all else, then New Bond Street Pawnbrokers is the service for you. Our 25 years of appraisal experience and appointment-based service makes us top pawnbrokers for Rolex GMT timepieces, as well as many other luxury watches and jewellery brands. If you're looking for a loan against your collection, or even against a single valuable piece, we're the service that gets results.
Can I pawn my Rolex Explorer watch?
Designed after Rolex's involvement and appreciation of exploration – as the name suggests – the Rolex Explorer is a rugged, well-built and practically invincible timepiece beloved by collectors and adventurers alike. For those that own one of these robust timepieces, and might be looking for a Rolex Explorer pawnshop in London, picking a service that can truly appreciate the complexity and storied past of this unique watch is the best place to start. While the Explorer may not be one of Rolex's most renowned or coveted brands, it holds its unique appeal and specialised functionality that makes it a top choice for thousands of watch-loved across the globe. Finding a specialist London pawnshop for Rolex Explorer doesn't have to be difficult when our pawnbroking services are available. Pawnbrokers for Rolex Explorer watches may be plentiful in London, but when it comes to choosing to pawn a Rolex Explorer in London, you want to select a service that knows your luxury watch inside and out. With New Bond Street Pawnbrokers, that high-end is included as standard, thanks to our decades of experience in appraising the most high-value, rare and limited-edition timepiece and jewellery items available from numerous luxury brands. Our discretion, appointment-based service and incredible accuracy make us the top choice for our clientele in the Mayfair, London area. For loans on Rolex Explorer watches in London, there are no better pawnbrokers to choose for a fair price and a service that goes far beyond the basics. Tested in hundreds of real-life exploring situations, the Oyster Perpetual Explorer, and its newer edition the Explorer II, has been extensively tested on anything from mountaineering journeys to caving explorations, polar expeditions and more. This timepiece is designed to weather the toughest of conditions, which for Rolex Explorer pawnbrokers means these watches can truly stand the test of time, even when worn regularly and not kept in storage. The practical nature of these timepieces means they are the ideal option for pawning as if this piece can survive sandstorms and blizzards it can undoubtedly survive being placed in the care of professionals to secure a loan. If you'd like to pawn a Rolex Explorer in London, our pawnbroking services are always available to provide fair appraisal thanks to our unique industry knowledge and experience. Whether your watch is limited edition or simply a vintage edition, we can offer a service that's accurate, fast and based on multiple legitimate factors for your benefit. If you need a loan, then your Rolex Explorer might be the ideal resource.
Can I pawn my Rolex Pearlmaster watch?
One of Rolex's most opulent and luxurious watch designs, the Oyster Perpetual Pearlmaster is one of the highest-quality jewellery style timepieces available on the market and has been a popular choice with collectors, jewellery fans and luxury lovers since its introduction in 1992. If you're looking for a Rolex Pearlmaster pawnshop in London, choosing a pawnbroker that knows these valuable, beautiful watches inside and out is the best place to start. Especially with so many variations available in terms of inset stones, precious metals and other opulent accessories to make these fantastic watches truly shine, and stand out in a way no other Rolex can quite achieve. Classically including a range of different elegant materials, with a classic shape that leans more towards the feminine, finding a London pawnshop for Rolex Pearlmaster to place against a loan is easy thanks to the ever-increasing value of these eye-catching timepieces. Created from several precious metals including incredibly high-quality golds, and set with sapphire, rubies and even diamonds, it's no surprise that this dazzling watch series is a top choice for those looking to take out a loan quickly. The value and expensive nature of these luxury watches undoubtedly shine through, and even an untrained eye can see the impeccable quality of every model. But when it comes to getting an entirely fair appraisal from London pawnbrokers for Rolex Pearlmaster, choosing the best is the obvious solution. At New Bond Street Pawnbrokers, we're industry experts with over 25 years of experience in formal appraisals for a wide range of different luxury products, including the full range of high-end watches from Rolex. As Rolex Pearlmaster pawnbrokers in London, we understand the intricacies, value and expert craftsmanship of these beautiful collector's items – making us the best fit when it comes to attaining loans that are in-line with the value of your collection, or single watch. With new watches in the platinum diamond range of Pearlmaster watches starting from a staggering £200k, it's no surprise that limited editions and unique versions can be worth even more than this incredible price. That's why choosing the professionals is always your best starting point to ensure you receive the best loan for the exact value of your item. Our Mayfair-based store offers professional, fully appraised loans on Rolex Pearlmaster watches in London, providing a discreet and high-end service by appointment to our exceptional client base. If you want to pawn a Rolex Pearlmaster in London, we're the company to call.
Can I pawn my Rolex Prince watch?
While the Prince is one of Rolex's most little-known watches, that doesn't make this fascinating and utterly different timepiece any less valuable, especially if you're considering a London pawnshop for Rolex Prince. One of the oldest designs from the world-famous brand, Rolex Prince pawnbrokers may be a little hard to come by in comparison to more popular and sought-after models, but this square watch has a charm all of its own and for real collectors a high value. With hand-wound components in many models and a sub-dial included as standard, it's no surprise that more casual Rolex fans don't recognise this timepiece as being Rolex at first glance. First on the market in 1928, the more years that go by since its original release mean that finding these watches in the best possible condition is getting more and more difficult. As such, for a Rolex Prince pawnshop in London, finding these watches in good condition makes them more valuable than ever before. Often known as a 'doctor's watch', there are many different stylish designs and materials used to make this unique-looking timepiece. Today, the rarest of the Prince range can go for as much as £16k at auction. For those considering using their Rolex Prince for a loan in London, choosing pawnbrokers for Rolex Prince that understands the value and history of this old-school classic style is a must. If you're wondering the best way to pawn a Rolex Prince in London, then look no further than New Bond Street Pawnbrokers. Our unique, experienced appraisal process ensures we achieve accurate valuations on even the rarest types of luxury watches, utilising a range of different criteria to produce effective appraisals quickly and easily from our Mayfair location. For individuals that collect Rolexes of all types, or those with a single, sentimental timepiece in their family, our discretion and professionalism make us a top choice. Our high-end clientele knows we're the best in the business when it comes to what we do. If you've considered loans on Rolex Prince watches in London, then choose our services to achieve the exact results you're looking for. Our in-house appraisals, by appointment, ensure that our service is the number one choice available in the London area. For loans against your valuable branded watches or jewellery, we're precisely the option you need, conveniently located to provide our expert, exclusive services to a wide range of different people from all walks of life.
Can I pawn my Rolex Deep Sea watch?
Sophisticated, stylish and immediately recognisable, the Rolex Deep Sea is a watch you can spot from a mile off – if you know what you're looking for. If you're looking for a London pawnshop for Rolex Deep Sea, this particularly popular model will be welcomed in many locations. But to ensure you're getting the most accurate appraisal and best service, going to a specialised Rolex Deep Sea pawnshop should be your first option. Known for its robust style and shape, and ability to remain firm against even deep-water pressure, there's a reason why this practical timepiece is beloved as both a sentimental family heirloom and valuable collector's item. First tested by Rolex way back in the 1960s, using a bathysphere to check deep-sea pressure on their brand-new patented design, the Rolex Deep Sea has only become more hardy, practical and iconic since those early days. Today, multiple models of this unique watch are available on the market, all including the hallmark of that very first timepiece thanks to their high levels of resistance and rugged design, capable of withstanding diving depths and remaining pristine following years of use. One of the reasons this watch is prized so highly by Rolex Deep Sea pawnbrokers is the steadfast, long-lasting design that barely ages after years of use, meaning their value only rises over time. If you own a Rolex Deep Sea watch, and you're planning to find pawnbrokers for Rolex Deep Sea near you, then our Mayfair-based store might be the ideal solution. At New Bond Street Pawnbrokers, we offer discretion and professionalism as standard with our service. Our in-house appraiser has over two decades of experience working with luxury jewellery and timepieces, allowing us to provide incredibly accurate valuations of even the rarest and most unusual Rolex watches, including the Rolex Deep Sea model. This expertise enables us to provide loans on Rolex Deep Sea watches in London that match the needs of our clientele every time. If you want to pawn a Rolex Deep Sea in London, then we're the number one choice. Efficient, discrete and available by appointment, we're the pawnbrokers your Rolex deserves. Whether you're placing a loan against a full collection or a single luxury timepiece, our services can cover all you need them to without the drawn-out processes other locations may require. For pawnbrokers that put you first, choose New Bond Street Pawnbrokers.
Can I pawn my Rolex Oyster watch?
The stylish and classic evolution of the original 1926 Oyster design, the Rolex Oyster watch is a staple in any serious collection, thanks to its long history and importance when it comes to the development and design of modern Rolex models. If you're looking for a London pawnshop for Rolex Oyster, you may find that this popular, iconic model is allowed at a wide range of locations. But the key is choosing a discrete, professional and expert service that ensures the value of your Oyster is appraised accurately for your benefit. If you want to pawn a Rolex Oyster in London, choosing the best service is a must to ensure this incredible timepiece is done justice. From the original 1920s design, the Oyster watch has evolved into an iconic part of Rolex history. A simple design that offers clarity and functionality, while also having the opulent feel of a luxury brand, these timepieces are a top option for Rolex Oyster pawnbrokers, from current models to vintage pieces and anything else in-between. Timeless in their style, each Oyster Perpetual is unmistakable as part of the Rolex range even from a distance. Available in a variety of watch face shades and limited editions, these beautiful watches can fetch up to a fantastic £400k at auction, as was the case in the valuation of Dr Rajendra Prasad's one-of-a-king Gold Oyster Perpetual, created in 1950. As for the best way to secure loans on Rolex Oyster watches in London, with so many variations and unique designs available, choosing the experts is the best path to success. At New Bond Street Pawnbrokers, all our appraisals are completed by in-house experts, ensuring our valuations have pinpoint accuracy based on several different factors. This transparent process and our commitment to due diligence ensure we're the top pawnbrokers for Rolex Oyster, as well as for all other Rolex models. As experts in our field, we specialise in supporting collectors and casual owners alike in securing loans against their valuable watches and jewellery with discretion and excellent customer service. If you're considering which Rolex Oyster pawn shop to use in London, our convenient Mayfair location makes us the natural choice. Combined with our professional attitude, industry experience and excellence in customer care, there's a reason why our clientele come back to us time and time again. For pawnshop services on your most valuable belongings, choosing a company you can trust – like us – should be your number one priority.
Can I pawn my Rolex Cellini watch?
Combining the classic design with modern style elements, the Rolex Cellini is a go-to luxury watch for dressy occasions and five-star events thanks to its timeless design and opulent feel. If you're considering a London pawnshop for Rolex Cellini, then choosing a service that understands the worth and exceptional quality of these beautiful timepieces is a must. To ensure fair appraisal and the discretion required for loans on Rolex Cellini watches in London, turning to the experts is an excellent place to start. Designed to pair perfectly with any black-tie outfit, there's a reason the Cellini is a staple in many individual's collections and a favourite for Rolex fans of all ages and backgrounds. Named after a famous and renowned Italian goldsmith and artist, the Cellini collection represents sophistication, refined style and craftsmanship. With gems often included in the designs, by the 1980s the Cellini collection included a wide range of different styles and aesthetics – ideal for a dress watch that works with every outfit. While some 70s models experimented with angular designs and on-trend shapes, the majority of the range sticks to simplicity and elegant lines when it comes to their design features, creating a timepiece that catches the eye and looks elegant under any circumstance. It's no surprise that many pawnbrokers for Rolex Cellini accept these beautiful watches, so picking a service that understands the history and long past of these watches is essential. Choosing New Bond Street Pawnbrokers as your Rolex Cellini pawn shop of choice is the ideal way to gain access to expert appraisal on some of the most elegant items in your collection. From modern versions of this refined range through the vintage 60s and 70s style dress watches that have survived the years to remain a valuable part of a collection today. Our Mayfair-based appraisal and loans service provides you with pinpoint accuracy on the value of your Cellini watch, thanks to our in-house, experienced appraiser with over two decades of experience in the industry. If you're looking to pawn a Rolex Cellini in London, we're the service to pick. As professional Rolex Cellini pawnbrokers, we're best equipped to offer our clientele a discrete, expert and watch-specific service that exceeds expectations every time. Our commitment and unique industry experience allow us to provide excellent accuracy against a range of different Rolex models and fine jewellery pieces. For a service you can trust, choose New Bond Street Pawnbrokers.
Can I pawn my Rolex Turn-O-Graph watch?
The first of Rolex's iconic timepieces to include the now-famous rotating bezel, the Rolex Turn-O-Graph is a star addition to any collection. From its unmistakable design to its classic metallic finishes, if you're considering a London pawnshop for Rolex Turn-O-Graphs, picking a service that understands the fascinating history and inherent value of these beautiful watches is a must. After all, these elegant timepieces have been on the market for over 60 years. Since their introduction back in the 1950s, the Rolex Turn-O-Graph has been a staple historical model that many pawnbrokers for Rolex Turn-O-Graphs would love to get their hands on, thanks to their lasting value and fashionable design. From its use as a military watch in the late 1950s to its capabilities for air flight navigation, there's far more to this relatively understated watch than meets the eye. That's just a couple of the reasons why these incredible watches – both vintage and brand-new – are sought-after by collectors and Rolex fans alike, thanks to their incredible versatility and classic design. The precursor to both the GMT and Submariner, this timepiece is indeed the original when it comes to what made the Rolex what it is today. With specific versions of the Datejust Turn-O-Graph selling for as much of £39k, there's still plenty of value behind these watches, whether it's a 1950s vintage edition or a more modern, gem-encrusted edition of this iconic piece of wristwear. Whatever your thoughts on this watch, sentimental or otherwise, picking a Rolex Turn-O-Graph pawnshop that understands the worth and weighty history of the impressive model is the best way to ensure it is done justice. When it comes to loans on Rolex Turn-O-Graph watches in London, working with the professionals is the best way to ensure that your appraisal is completed to the highest standards. With New Bond Street Pawnbrokers, our in-house appraisal service benefits from over 25 years of industry expertise and uses numerous factors to ensure the most accurate valuation possible. For discretion, professionalism and a service that's both fast and personable, our Rolex Turn-O-Graph pawnbrokers are the best fit for you. We offer appointment-based appraisals on your schedule, allowing you to pawn a Rolex Turn-O-Graph in London efficiently without sacrificing that high level of customer service our clientele expects. For a service that puts customers first, whether you're considering a loan against one timepiece or a collection of jewellery items, going with the experts is always the right call.
How to pawn my Rolex watch?
If you're looking for Rolex pawnbrokers in London, but you're not quite sure where to start, then New Bond Street Pawnbrokers can help. There are many pawnshops that accept Rolex watches out there, but if you're new to the process, then your best bet is going with our experts. We guide you through the process for loans on Rolex watches from start to finish, with honest in-house appraisals included as standard to all of our clientele. The first step to pawning a Rolex watch at any pawnshop is having all your information and details for your luxury watches to hand, which means paperwork, invoices, receipts and anything else related to your ownership. Once you have everything gathered, you can contact us for a free loan estimate by filling out our enquiry form. We're happy to answer all questions over the phone and online, or in our Mayfair, London store if you happen to be close by. Our process for pawning a Rolex watch is fast, easy and effective, allowing you to know if our service is the right fit for you as quickly as possible. Unlike other pawnbrokers, our high-end services and unique expertise makes us ideally placed for Rolexes and similar luxury watches, allowing us to provide far more accurate quotations thanks to our 25+ years of experience. Once all of this information is in place, and you're ready for an appraisal, you can book in a free quotation appointment, during which we will carry out a full assessment on your Rolex or collection of Rolexes to ascertain their worth. We use several different criteria to achieve as accurate a result as possible, ensuring our customers are left satisfied with the process. So if you're looking for London pawnbrokers for Rolex watches, and you're wondering how the process goes to pawn your Rolex watch, get in contact with us, and we'll take you through what happens step-by-step.
How much can you pawn a Rolex for?
One of the more frequent questions we're asked as a London pawnshop is 'what is the Rolex pawn shop value?'. When it comes to pawning your collection of Rolexes, or your single timepiece, it's natural to want to know precisely how much pawn shop value for Rolex watches you can expect. At New Bond Street Pawnbrokers, we prefer to work one-on-one with our clientele to answer the question of pawnshop rates Rolex, to ensure that we are correctly, appropriately and effectively evaluating your specific Rolex. As opposed to providing generic valuations based on the make and model of your particular Rolex. Rolex pawn shop value can vary dramatically depending on a wide range of different features. One of the elements that can affect the price the most is the history or rarity of a particular piece. A Daytona Rolex owned by Paul Newman, for example, sold for more than £15 million at auction, while a typical Rolex Daytona sells for around £11k. Based on this information, it's easy to see how the overall background and uniqueness of a particular watch can alter the pawn shop Rolex price. We provide personalised services to effectively and accurately appraise Rolex pieces in-house, to ensure the true worth of your timepiece is taken into account when it comes to placing their value against a loan. While a complete appraisal is needed to know the pawn Rolex value of your particular timepiece, we do provide initial quotations based on photographs and detail provided about your specific watch. Access to paperwork, invoices and proof of ownership provides us with further information to ensure the price for your Rolex is fair, well-calculated and can fit in with your loan needs. How much you pawn your Rolex for depends on the overall valuation, and it may also depend on the amount you need in loan form when it comes to using our pawning services. Because of this enormous variability, we can't give you a value for your Rolex then and there. Careful, expert appraisal benefits both your needs and our requirements, allowing for an honest, trustworthy and discrete pawning process. With Rolexes fetching anything from hundreds to millions of pounds depending on their rarity, quality, condition and unique history, it's well worth taking the time to book in an appointment with New Bond Street Pawnbrokers in Mayfair for a full appraisal and accurate quote for your loan requirements.
What type of Rolex can you pawn?
If you're considering pawning your Rolex in London, then New Bond Street Pawnbrokers is the service that's best equipped to meet your needs. We work with collectors and individuals that own high-end jewellery and timepiece brands to offer convenient, correctly appraised loans against the value of those items. We provide these services for a wide range of different Rolexes, including the Sea Dweller, Submariner, Yacht Master, Milgauss and Pearlmaster. We offer accurate in-house appraisals courtesy of our highly qualified internal team, allowing us to value even rare or limited-edition watches quickly and easily. Our professional service makes us best equipped to offer exclusive loans on your Rolex watches. Other Rolex watches that we loan against includes the Oyster, Daytona, GMT, Prince, Sea Dweller, Cellini and more. We even provide appraisals for lesser-known Rolexes, as well as more robust models like the Explorer and Deep Sea models. Whatever kind of Rolex you own, bringing it into our Mayfair location is the best way to get a fast, discrete opinion on if we can loan against your particular timepiece. Factors that may influence your final valuation include paperwork, the quality of your watch and the rarity of the design. Our appointment-based appraisal services ensure you get a fair and expert cost for every Rolex you bring in to us.
Can you sell your Rolex at a pawn shop?
If you're wondering 'how to sell my Rolex at a pawn shop?', you're not alone. There are many Rolex pawn shops the buy Rolex watches out there, so if you have your mindset on a quick and smooth sale of a valuable luxury timepiece, then finding a Rolex pawnbroker to sell your Rolex might be the ideal fit for you. For those in need of money quickly, or who don't have a sentimental attachment to the item they are taking to a pawn shop to sell my Rolex, opting to sell might be the best method. This is especially true for watches where you already have a good understanding of their value, such as modern Rolexes or standard options that are readily available with prices online. But if you're thinking 'how much can I get for selling my Rolex at a pawn shop?' under the assumption that you can make as much through a sale as the money you can access by placing a loan against your Sea Dweller, Submarine, Yacht Master, Milgauss or Pearlmaster Rolex, you would be incorrect. Often, the pawnshops that offer to outright buy Rolexes provide a far lower price than you could access by placing a loan against your Rolex or Rolex collection at a professional pawnshop instead. For rarer versions of the Daytona, Oyster, GMT or Prince Rolex, choosing to forgo selling for a better-value loan might be the best decision, to ensure you get the most out of your pawnshop visit. At New Bond Street Pawnbrokers, we don't accept sales of Rolex watches. Instead, we support the needs of our customers by providing exceptional appraisal services of Sea-Dweller, Turn-O-Graph, Cellini and even Explorer watches from Rolex. This ensures that not only is your appraisal completely accurate, but our loans against Rolex watches are perfectly tailored to the needs of our clientele. For many, selling that sentimental Rolex timepiece or letting go of that authentic watch is too much. Simply choosing to place a loan against your Rolex watch is an option that is less emotionally fraught, and often more rewarding. If you're unsure if selling your watch or placing a loan against your Rolex is the best fit for you, we're always happy to talk through our process with potential customers. Our Mayfair-based Rolex pawnshop is open for walk-ins in London. Or you can call us to talk about why a loan might be the best fit for your when it comes to using a pawnbroker for your Rolex collection, or single timepiece when you need money quickly and discretely.