Pawn My Rolex Watch in London
---

Are you thinking " Pawn my Rolex watch in London?"
If you have been considering financing your Rolex watch in London, New Bond Street Pawnbrokers has a renowned specialist department for loans on Rolex watches. Our award-winning pawn shop for Rolex watches is in Mayfair, London.
David Sonnenthal, resident expert appraiser for the beloved Channel 4 "Four Rooms" TV show leads our team of in-house Rolex pawnbrokers experts.
Rolex has long been one of the most famous and collectable brands in the watch market, and we are happy to offer professional appraisals on any model of Rolex in any condition.
Our experience and knowledge enable you to release capital by providing loans on modern, vintage, and antique Rolex watches and timepieces.
The team will take into account the current market value of the watch, the manufacturer and model, condition and restoration (if appropriate), availability, age, demand for the piece, and provenance.
WE ARE A HIGHLY AWARDED & RESPECTED PAWN SHOP
IN MAYFAIR, CENTRAL LONDON
Our high pawnbroking standards have been recognized by the most prestigious industry bodies with over 30 awards and nominations in the last 3 years. Some of the many awards we won include:
2022 Winners

National Pawnbroking Association Award, UK (

Highly Recommended Shop

)

2021 Winners

National Pawnbroking Association Awards, UK (

Highly Commended

)

2019 Winners

National Pawnbroking Association Award, UK (

Best Pawnshop in the UK

)

Winners

UK Business Awards (

Best Financial Institution

)

Winners

UK

Credit Awards by Experian

Winners

UK Digital Growth Awards (

Best Financial Website

)
…and many more
Call now to schedule a free, no-obligation
valuation of your Rolex Watch
We are the most awarded Pawnbroker in the UK with over 25 Years of experience at our pawnshop in Bond Street, Mayfair.  Our team of in-house experts is being led by David Sonnenthal, resident expert appraiser for the beloved Channel 4 "Four Rooms" TV show.
All our valuations are based on up to date market prices and auction-based estimates, so you can rest assured that you will get a competitive rate when pawning your Rolex Watch with us.
Our promise to you:
Guaranteed

Competitive Rates in the Market:

5% FIXED interest rate

Fair, auction-based valuations
Same day payment
Complimentary valuation, no obligation
Discreet & trustworthy – we are authorised and regulated by the Financial Conduct Authority
If you are interested in determining the value of expensive fine watches like  Rolex watches and taking cash loans against your Rolex watch, the more information you have about it, the more accurately we can determine a value.
As an independent Rolex pawn shop, we are always happy to lend against quality examples of Rolex watches for both ladies and men, such as those listed below:
Rolex Sea Dweller
Rolex Submariner
Rolex Yacht Master, Rolex Yacht Master II
Rolex Milgauss
Rolex Pearlmaster
Rolex Oyster
Rolex Daytona
Rolex GMT, Rolex GMT II
Rolex Prince
Rolex Sea-Dweller, Rolex Sea Dweller 4000
Rolex Turn-O-Graph
Rolex Cellini
Rolex Explorer, Rolex Explorer II
Rolex Deep Sea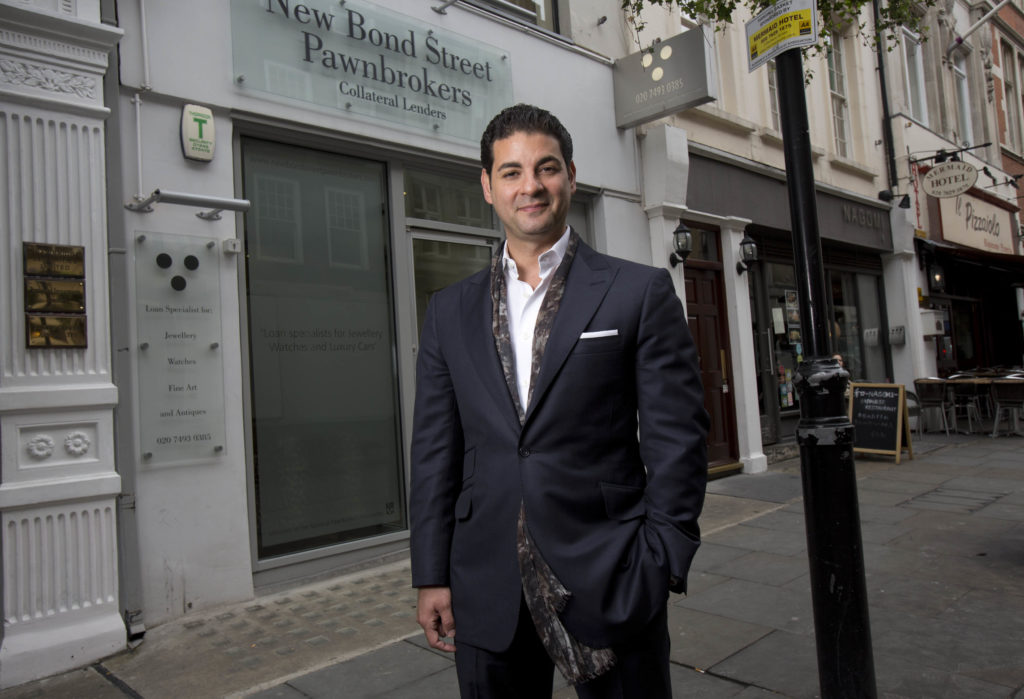 Rare models include the Rolex Paul Newman Daytona, Rolex Military Submariner, Comex, double red Sea-Dweller, early James Bond big crown Submariner, and the Rolex Steve McQueen orange hand Explorer.
New Bond Street Pawnbrokers has over 60 years worth of experience brokering luxury assets like watches.
We offer discreet, professional pawnbroking and instant asset-based loans. By accepting a loan with us you are unlocking the value of your Rolex without having to sell it outright. This is an ideal choice for many.
WHY TAKE OUT A LOAN AGAINST A ROLEX?
A Rolex watch is an ideal asset for the purpose of taking a loan. Rolexes are renowned for their associations with luxury and high prices. Their quality and brand history have made them one of the most expensive watches on the market.
New models are of high value but an older model in the right condition can be of even greater value. For example, a model that has been owned or associated with a celebrity can increase its value significantly.
The size of the item also makes it ideal to put up against a loan. A Rolex can fit in one's pocket, and it is certainly more convenient than a painting or item of furniture.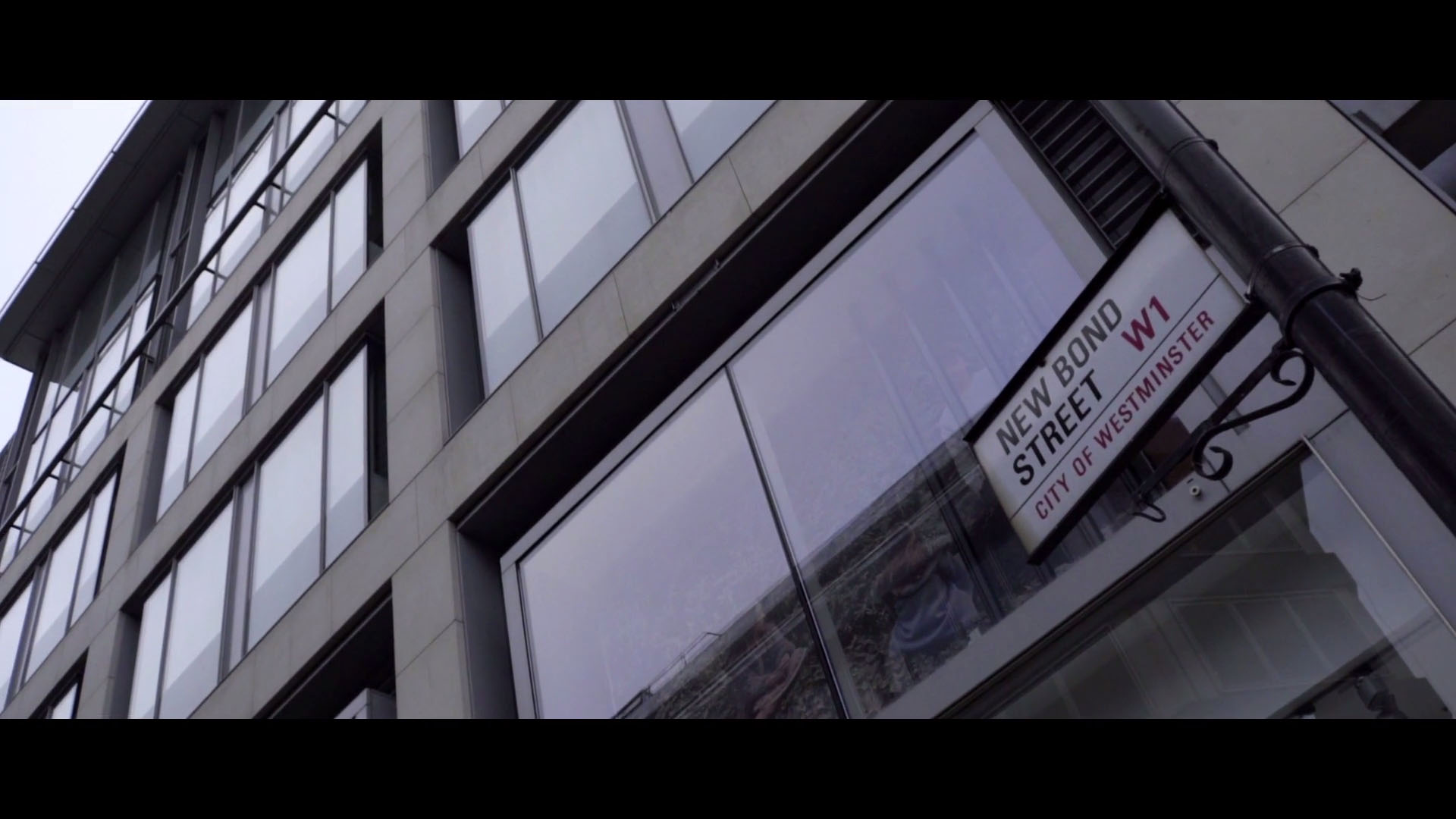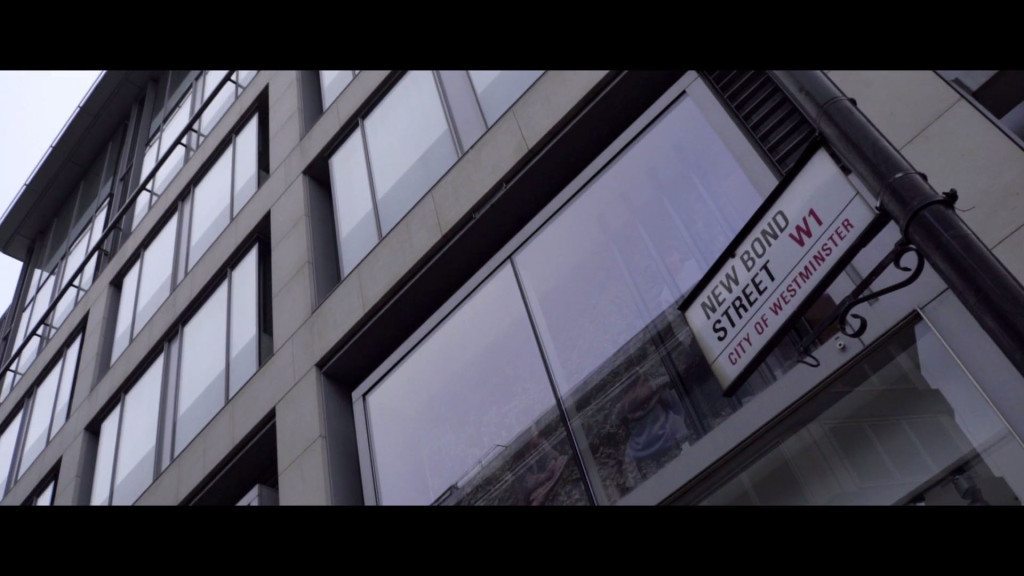 HOW IS THE PRICE OF YOUR WATCH ASSESSED?
In order to estimate the price of your Rolex before pawning it, there are a number of things we must look at.
What is Rolex's model make?
The value of the Rolex will be also affected by its rarity. If it is a current model, limited edition, or discontinued this can be either a benefit or detriment to the value of the Rolex.
As too will the watch's condition. Has it been restored and given replacement parts?
Does it have any blemishes, dents, or scratches which have affected its overall quality?
The valuation of a Rolex watch is not always high simply because it is an antique. A contemporary Rolex model will hold a higher borrowing value than dated ones.
The provenance of the watch is also significant in calculating value.
Our expert appraisers will have to look at its paperwork…
Do you have the original box and bill of sale? Are the watch's servicing papers ready to be analyzed? These documents can be important in determining your Rolex's loan value.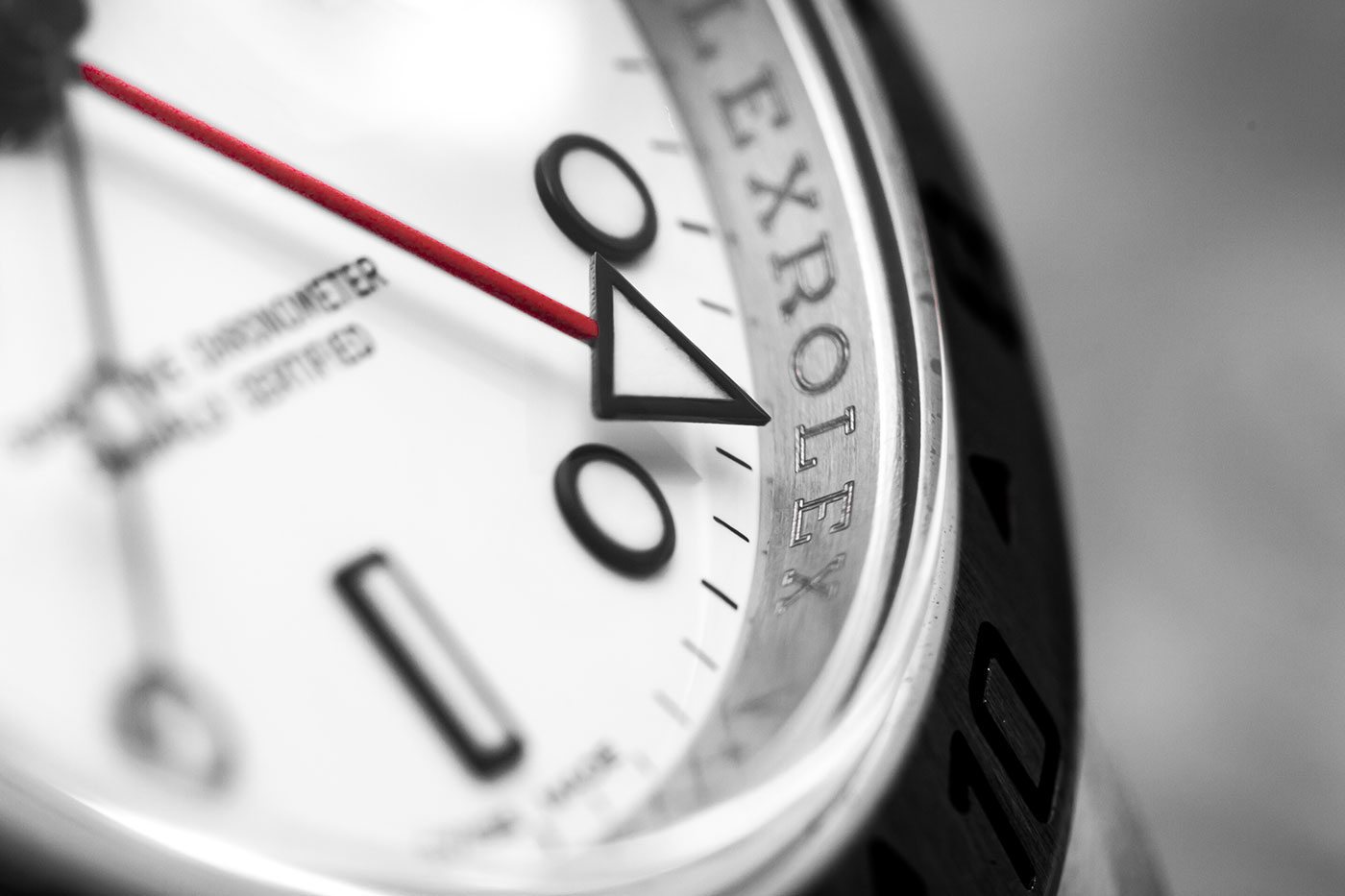 OUR APPROACH TO APPRAISAL
When it comes to appraisal one of the most important aspects of a valuable watch is the manufacturer. In the case of Rolexes, they are ideal to release loan funds against. They are a well-respected, high-value, and well-established brand. They are also one of the most expensive brands of watches in the world.
However, the value of each Rolex differs from model to model, depending on a variety of factors.
For example…
Does the Rolex have a connection to numerous celebrities?
Has it been featured in a plethora of films? The most iconic Rolex watch is perhaps the Submariner worn by 007 in Ian Fleming's James Bond films.
The highest-sold watch ever sold at auction was once owned by the late actor Paul Newman.
Evaluations will also be made on your Rolex watch lending value, by determining its age.
Just because a watch is old does not necessarily determine its value. The age must be assessed in conjunction with other important factors including its condition and scarcity. A rare Rolex watch may be valuable but it will be of even greater value if it is in working order.
All these factors combined will in the end determine the overall value of your Rolex watch and consequently the value of the loan you will be able to take out with us.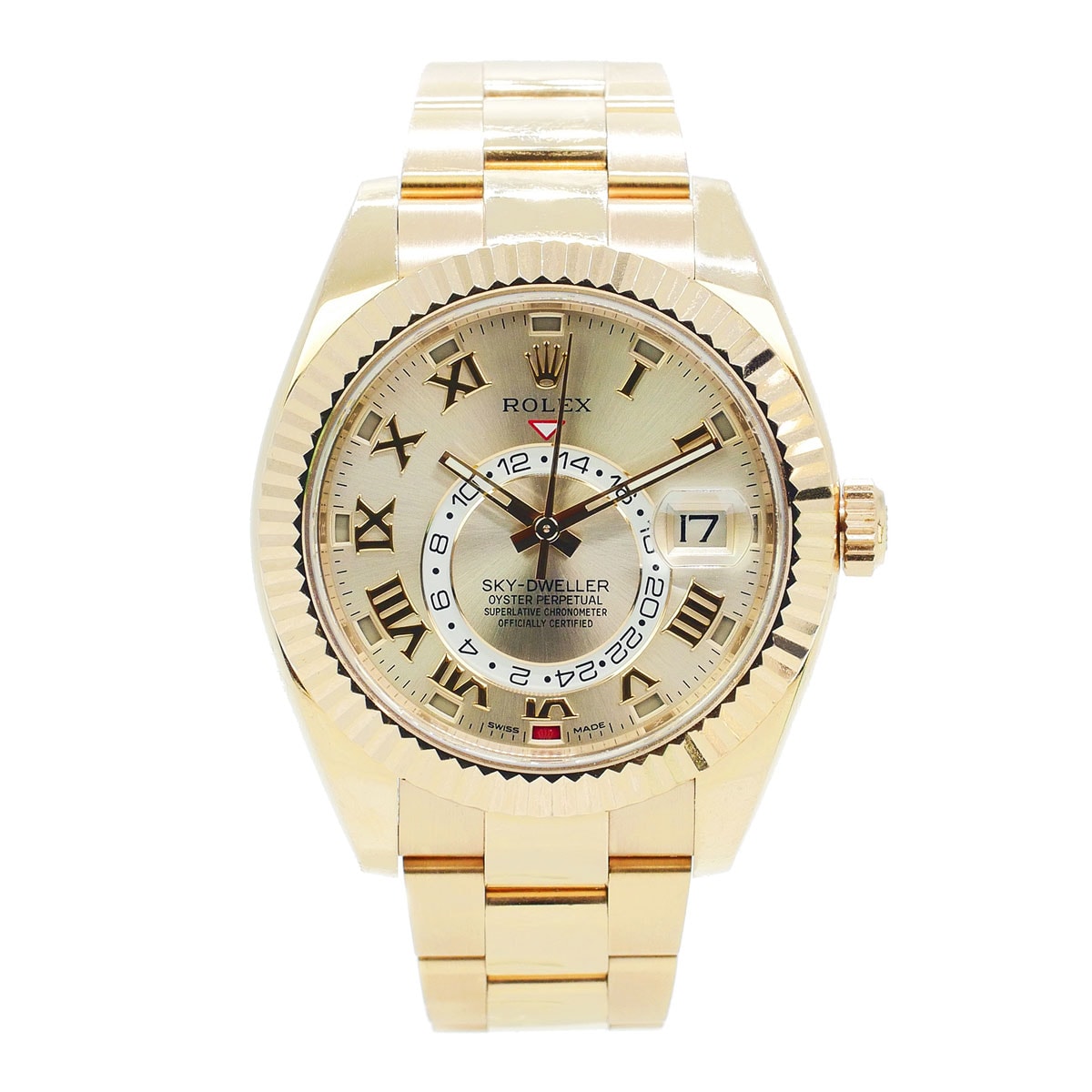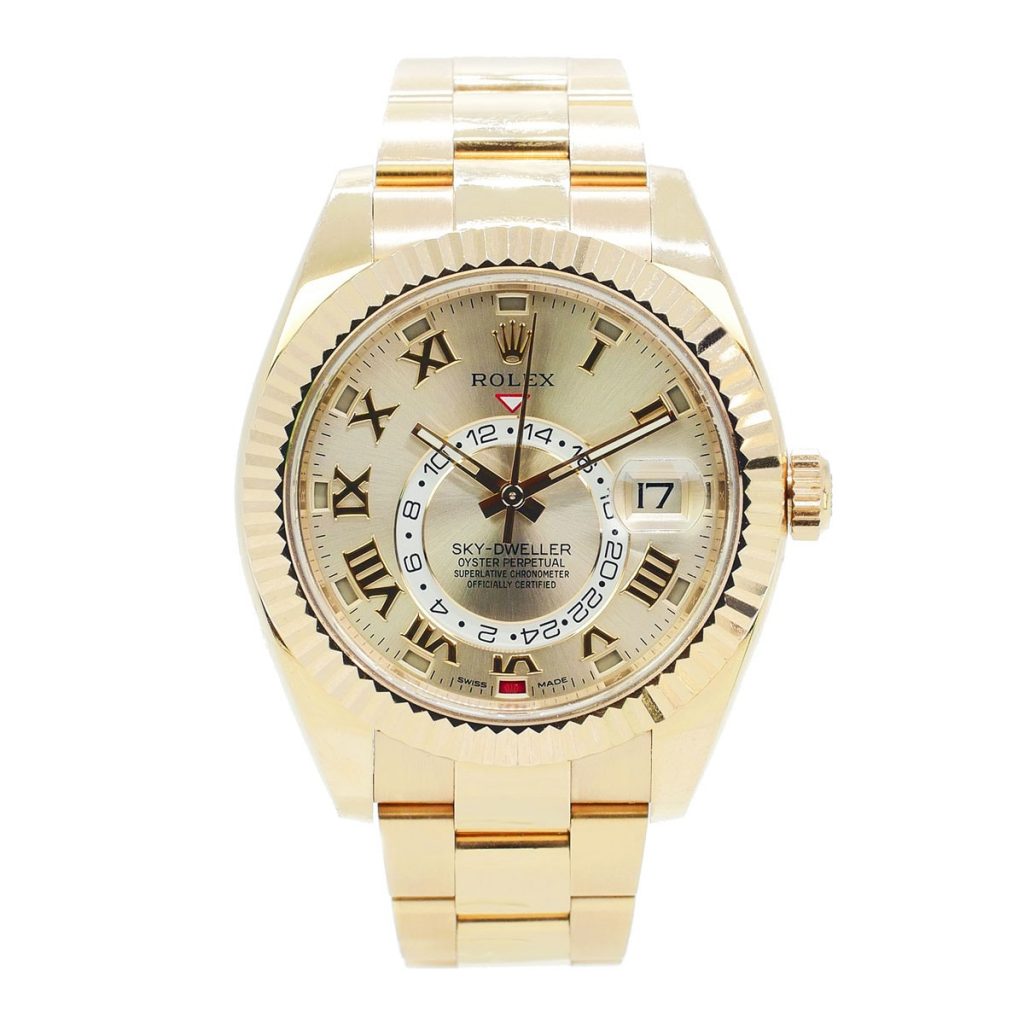 WHAT HAPPENS WHEN MY ROLEX HAS BEEN APPRAISED?
Before agreeing on a pawn contract, your Rolex watch will be appraised by the most professional experts. David Sonnenthal, resident appraiser for the beloved Chanel 4 "Four Rooms" TV show leads our team of in-house experts. When the value of the Rolex watch has been determined a loan can then be agreed upon with you.
We will work in a strictly private and confidential way to ensure the maximum amount of credit possible can be put against your Rolex. You will receive 100% of the agreed-upon loan. There will be no background checks, contract fees, or hidden charges of any kind.
The loan put against your Rolex will be based on auction estimates and current market values. We also offer specialist advice and immediate appraisals throughout the entire process of pawning your Rolex. You will be given the advice and support you need throughout.
Frequently Asked Questions
Can I borrow cash against my Rolex watch?
Finding a pawnshop for Rolex watches can be a challenge for any London-based owner. Still, you can rest assured that New Bond Street Pawnbrokers is ready and waiting to provide you with a luxury, professional high-end solution to your specific requirements. Our cash loan services against luxury timepieces like Rolex go far beyond the basics... our central Mayfair location makes us infinitely more accessible than many other pawnbrokers in the London area. Why are we the top choice for loans on Rolex watches in London? There are countless reasons. One of the main reasons our customers keep coming back is our exemplary level of service. In fact, we are one of the most awarded pawnshops in the, and won the National Pawnbrokers Association Awards for 3 years consecutively. Unlike other pawnbrokers, we offer a personalized, discrete, and trustworthy service. Moreover, we have over 25 years of experience in pawning on Rolex watches. If you've ever been tempted to sell your valued timepieces online, but you couldn't bring yourself to accept a lower price, then a loan against your sentimental Rolexes and valuable jewellery may be the ideal fit. Pawning your Rolex in London has never been easier, more practical or more effective. If you want to know if you can pawn a Rolex watch in London, then you've come to the right place. Get in touch to book a free valuation of your Rolex.
Can I finance a used Rolex watch?
While some jewellery and timepieces degrade in value over time, you'll likely find that a well-kept used Rolex can increase in value over time, depending on its quality, history and rarity. At New Bond Street Pawnbrokers, we're experts when it comes to valuing used Rolex timepieces, determining their exact value based on several different factors and scales. All our appraisals are free and based on auction selling prices - no compromises are being made in ensuring you release the highest amount against your Rolex. With many versions of this famous timepiece no longer being created, it's no surprise that many of Rolex's older pieces are highly valuable collector's items in their own right. From lightly used timepieces to heavily worn watches, we offer free valuations of used Rolex watches whether they're three or thirty years old. Pawning a used Rolex watch in London is comfortable with our on-point valuations, especially for items with a clear history and all papers included. We're conveniently located on Blenheim Street, and provide discretion, professionalism, and speed in releasing capital against your Rolex.
How much can you lend on a Rolex?
One of the more frequent questions we're asked is 'what is the Rolex pawn shop value?'. At New Bond Street Pawnbrokers, we prefer to work one-on-one with our clientele to answer the question of pawnshop rates Rolex, to ensure that we are correctly, appropriately, and effectively evaluating your watch. As opposed to providing generic valuations based on the make and model of your particular Rolex. The value of your Rolex at pawn shops can vary dramatically depending on a wide range of different features. One of the elements that can affect the price the most is the history or rarity of a particular piece. A Daytona Rolex owned by Paul Newman, for example, sold for more than £15 million at auction, while a typical Rolex Daytona sells for around £11k. Based on this information, it's easy to see how the overall background and uniqueness of a particular watch can alter the Rolex price when visiting a pawnshop. While a complete appraisal is needed to know the loan value of your Rolex timepiece, we do provide initial quotations based on photographs and detail provided about your specific watch. Access to paperwork, invoices, and proof of ownership provides us with further information to ensure the price for your Rolex is fair, well-calculated, and can fit in with your loan needs. How much you pawn your Rolex depends on the overall valuation, and it may also depend on the amount you need. Because of this enormous variability, we can't give you a value for your Rolex then and there. Careful, expert appraisal benefits both your needs and our requirements, allowing for an honest, trustworthy, and discrete pawning process. With Rolexes fetching anything from hundreds to millions of pounds depending on their rarity, quality, condition, and unique history, it's well worth taking the time to book an appointment with New Bond Street Pawnbrokers in Mayfair for a full appraisal and accurate quote for your loan requirements.
What type of Rolex do you provide credit for?
We work with collectors and individuals that own high-end jewellery and timepiece brands to offer convenient, correctly appraised loans against the value of fine assets. We provide these services for a wide range of Rolexes, including the Sea Dweller, Submariner, Yacht-Master, Milgauss, and Pearlmaster. We offer accurate in-house appraisals courtesy of our highly qualified internal team, allowing us to value even rare or limited-edition watches quickly and easily. Other Rolex watches that we loan against include the Oyster, Daytona, GMT, Prince, Sea Dweller, Cellini, and more. We even provide appraisals for lesser-known Rolexes, as well as more robust models like the Explorer and Deep Sea models. Whatever kind of Rolex you own, bringing it into our Mayfair location is the best way to get a fast, discrete, and auction-based valuation. Factors that may influence your final valuation include paperwork, the quality of your watch, and the rarity of the design. Our appointment-based appraisal services ensure you get a fair and expert cost for every Rolex you bring in to us.
Can you sell your Rolex at a pawn shop?
For those in need of money quickly, or who don't have a sentimental attachment to their Rolex, opting to sell might be one thing to consider, in addition to pawning. There are many pawn shops that buy Rolex watches out there..in our experience though, you will most often than not lose out on the fair value of your watch. So, if you're thinking 'how much can I get for selling my Rolex at a pawn shop?' under the assumption that you can make as much through a sale as the money you can access by placing a loan against your Sea Dweller, Submarine, Yacht Master, Milgauss or Pearlmaster Rolex, you would be incorrect. Often, the pawnshops that offer to outright buy Rolexes provide a far lower price than you could access by placing a loan against your Rolex or Rolex collection at a professional pawnshop instead. For rarer versions of the Daytona, Oyster, GMT or Prince Rolex, choosing to forgo selling for a better-value loan might be the best decision, to ensure you get the most out of your pawnshop visit. At New Bond Street Pawnbrokers, we don't accept sales of Rolex watches. Instead, we support the needs of our customers by providing exceptional appraisal services of Sea-Dweller, Turn-O-Graph, Cellini and even Explorer watches from Rolex. This ensures that not only is your appraisal completely accurate, but our loans against Rolex watches are perfectly tailored to the needs of our clientele. For many, selling that sentimental Rolex timepiece or letting go of that authentic watch is too much. Simply choosing to finance your Rolex watch is an option that is less emotionally fraught, and often more rewarding. If you're unsure if selling your watch or lending against your Rolex is the best fit for you, we're always happy to talk through our process with potential customers. Our Mayfair-based Rolex pawnshop is open for walk-ins in London. Or you can call us to talk about why a loan might be the best fit for your when it comes to using a pawnbroker for your Rolex collection, or single timepiece, when you need money quickly and discretely.
To learn more about our cash loans on fine watches you can visit our dedicated webpage.
Finally, some of the many watch brands we loan against include: A. Lange & Sohne, Breguet, Breitling, Bulgari, Cartier, Chopard, Harry Winston, Hublot, IWC, Jaeger LeCoultre, Omega, Panerai, Piaget, Richard Mille, Roger Dubuis, Tiffany, Ulysse Nardin, Urwerk, Vacheron Constantin, Van Cleef & Arpels, Audemars Piguet, Graff, Patek Philippe, and Rolex
*We are authorised and regulated by the Financial Conduct Authority