I hope you enjoy this blog post.
If you want us to appraise your luxury watch, painting, classic car or jewellery for a loan, click here.
Phillips auction house moves to Mayfair
October 14, 2014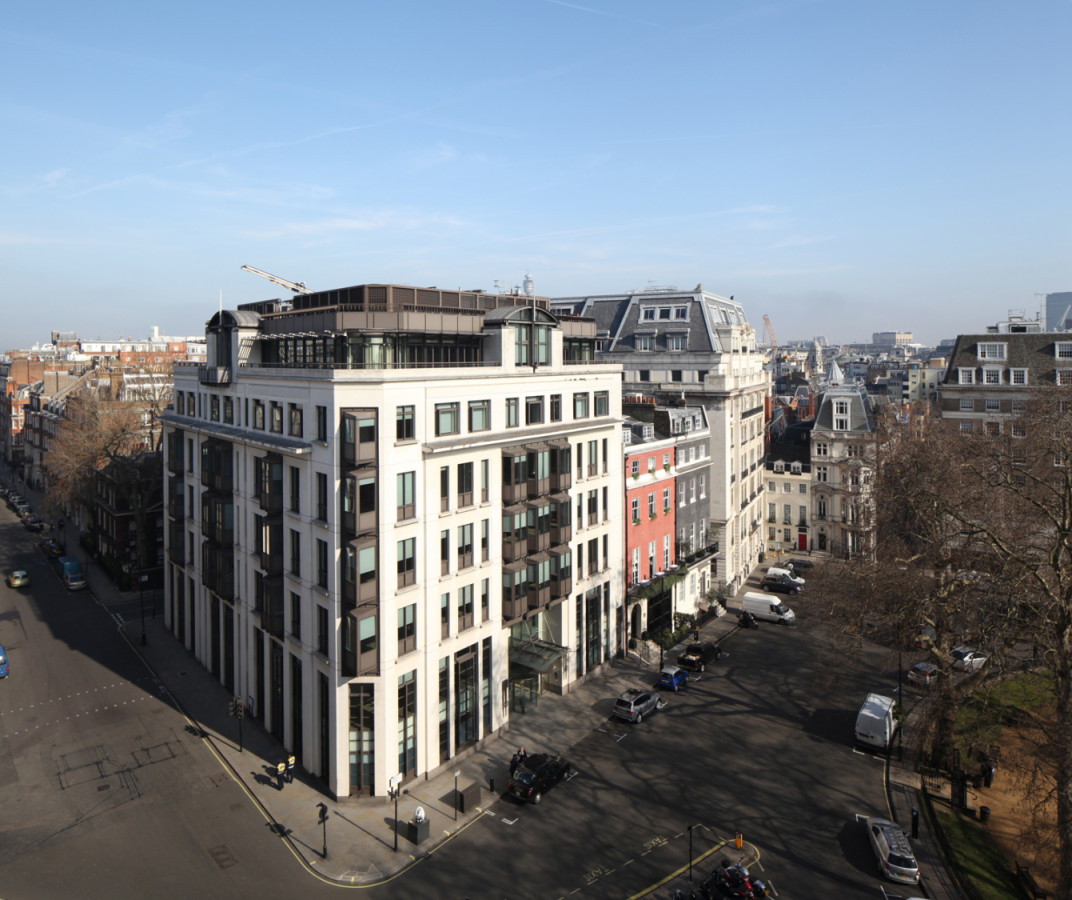 Our good friends at Phillips auction house recently moved to the prestigious location of Berkeley Square, Mayfair, which will hold its inaugural auction tomorrow (15th October). The Contemporary Art Evening Auction will take place on Wednesday, containing 47 lots, from household names such as Andy Warhol, Banksy, and Damien Hirst. Also included in the collection are pieces by Gerhard Richter and Keith Haring; some lots are predicted to fetch up to £2 million.
Here at New Bond Street Pawnbrokers, we've consulted with and consigned to Phillips for a few years now on contemporary items of design that they put up for sale. Just this year we placed a 1942 Jean Prouvé 'Bureau Standard' – valued at £25,000-£35,000 – for sale at the auction house, amongst other items.
The move to new premises is intended to mirror the size of the company's headquarters in New York, to increase the presence of Phillips in Europe. They have also recently undertaken relocations in Paris and Berlin, with new premises on Rue de Bac, and Kurfürstendamm respectively.
"We are thrilled to relocate our European Headquarters to the heart of Mayfair," said Ed Dolman, Phillips' chairman and chief executive officer. "This spectacular new auction and exhibition space in Berkeley Square represents another important step in the evolution and growth of the business. We look forward to contributing to the infusion of art, design and culture in this unique and exclusive enclave."
Founded in 1796, Phillips has been catering to London's elite for over 200 years; French statesman Napoleon Bonaparte was an early client, as well as Beau Brummell, the man credited with popularising the modern-day men's suit. The recently opened Phillips auction house is a far-cry from the one that was attended by Napoleon, though. It has become one of many in the Berkeley Square area of Mayfair to embrace a new breed of auction houses ready for the digital age. Just last year Bonham's, another high-end auctioneers who owned Phillips for a brief period in the early noughties, opened a new auction house on New Bond Street.
If you enjoy a life of luxury, Berkeley Square is fast becoming the place to be for lavish purchases.
---
---

---
Authorised and Regulated by the Financial Conduct Authority