I hope you enjoy this blog post.
If you want us to appraise your luxury watch, painting, classic car or jewellery for a loan, click here.
Classic Film Poster Auction at Sotheby's this Summer
August 24, 2017
This summer, Sotheby's Mayfair will be hosting an inaugural online auction of Original Film Posters Online. With titles spanning throughout the 20th century, this is the perfect opportunity for film fans and poster collectors to pick up some truly standout and unique cinematic pieces.
The exhibition is currently on view in Sotheby's New Bond Street gallery and will be running until 1st September (closing on weekends), and reopening after online bidding starts between 4th and 10th September. Estimates for each lot range from just under £500 to over £40,000, and they open for bidding on 29th August.
A celebration of all things iconic and Hollywood, this is a sale that will satisfy the most nostalgic of taste buds. With such an exciting auction taking place on our doorstep, our pawnbroking team thought we would put together a list of the most sought-after pieces ahead of the online sale at the end of this month, so you know where best to invest your money.
'Dr. No' movie poster (1962)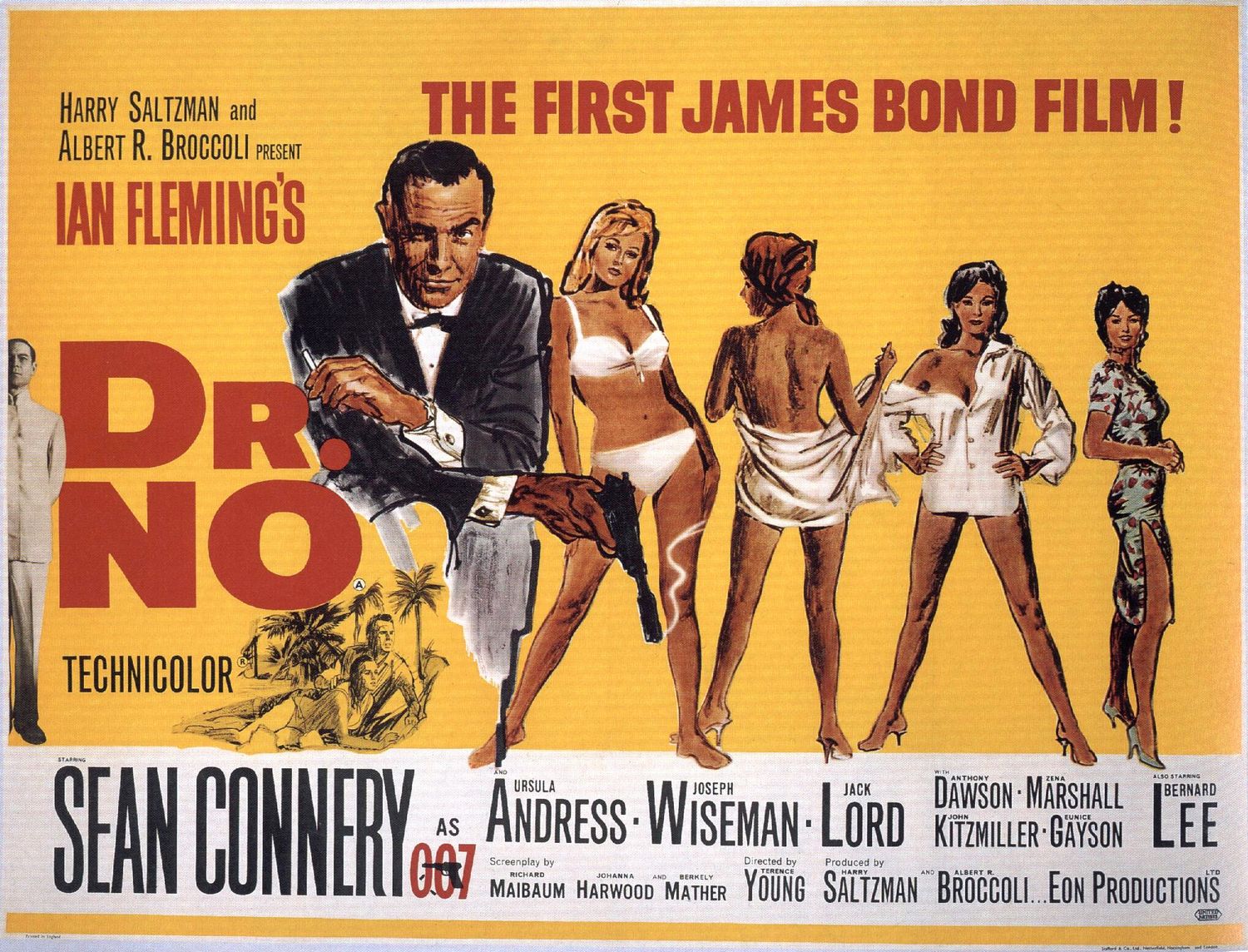 Estimated price: £10,000 — £15,000

Released in 1962, Dr. No was the first ever Bond film to be created from Ian Fleming's series. Being the first Bond poster ever created means this has been given a higher value than many other posters of its kind. Featuring Sean Connery and Ursula Andress, this film was a huge success and was the catalyst for the world-famous Bond series that remains popular to this day.
'The Wizard of Oz' movie poster (1939)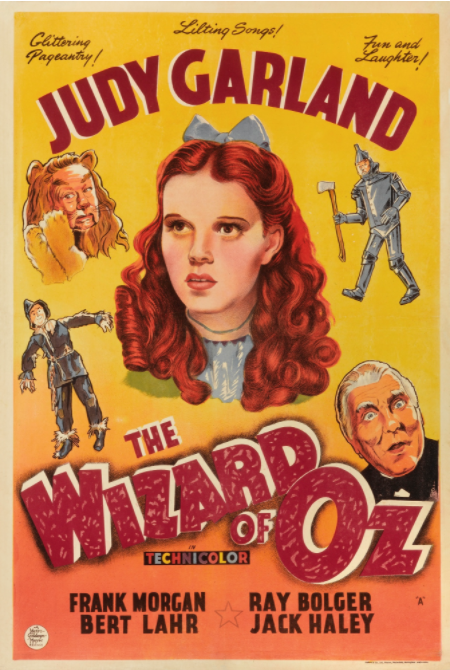 Estimated price: £15,000 — £20,000
Released in 1939, technicolour was a fairly recent development in the industry, which is why The Wizard of Oz (a technicolour marvel) was such a success. This movie poster represents the new kind of magic being created in film at the time, with their new-found expanse of colour and possibility. To date, there has not yet been another example of this poster, so it is safe to say it is a very unique and valuable investment.
'Ocean's 11' set of 5 door panels movie posters (1960)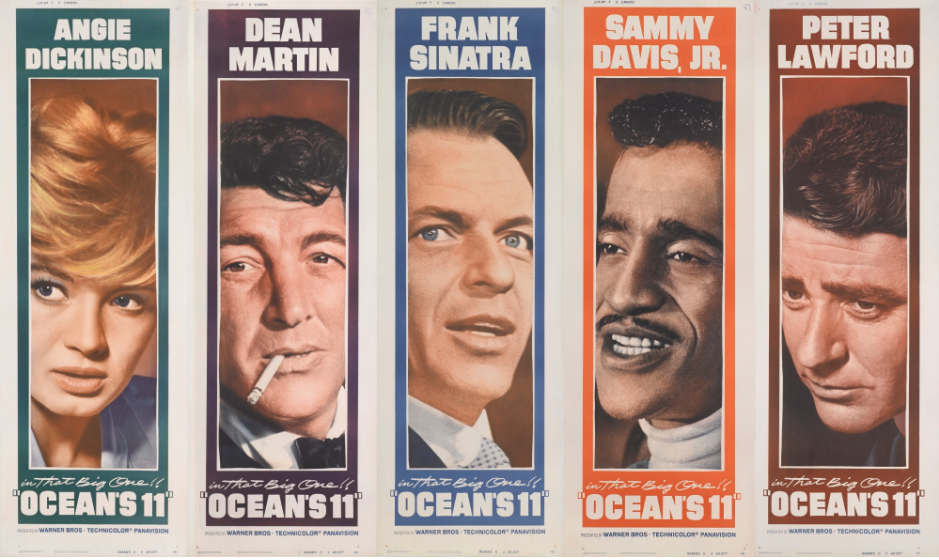 Estimated price: £15,000 — £20,000

Made famous more recently by the likes of Brad Pitt, George Clooney and Matt Damon, this 1960's poster of the original was part of a very successful campaign of its time. This set of 5 door panels is an incredibly unique opportunity to purchase a rare piece of material from the cinema of days gone by. In the 60s, these sorts of panels were only produced for major releases, and are amongst some of the rarest American movie materials around today.
'Hollywood' movie poster (1923)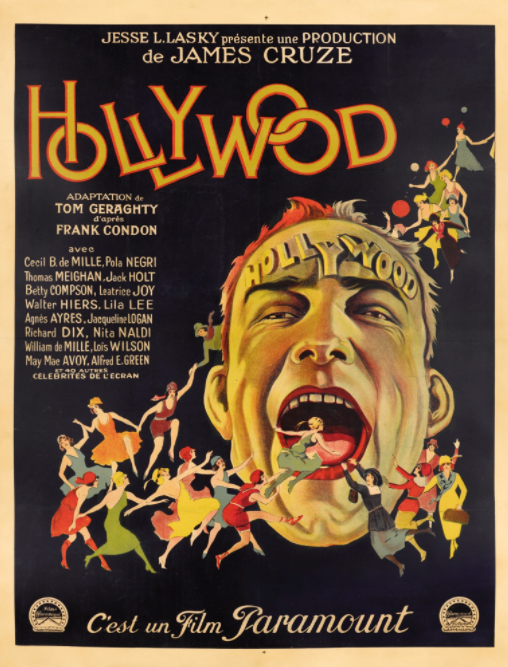 Estimated price: £30,000 — £50,000

A Paramount Picture featuring the likes of Charlie Chaplin and Douglas Fairbanks, this colourful poster is one of the most beautiful ones left over from the silent era. A charming story, involving an actress attempting to make her way in Hollywood, this vintage piece is a very precious item from the early twentieth century that satirises Hollywood for its greed. As only one of two remaining examples, this would form the centerpiece of any collection.
We at New Bond Street Pawnbrokers are always on the lookout for unique film finds and we do sometimes loan against valuable classic film posters, so do get in touch if you have any further questions or would like to find out more about our services.
Sotheby's Orginal Film Posters Online sale will open for bids on 29th August until 11th September, you can look at the lots here: http://www.sothebys.com/en/auctions/2017/posters-l17410.html.html
New Bond Street Pawnbrokers are a discreet, luxury pawnbroking service specialising in loans against diamonds, fine jewellery, classic cars, fine wines, fine art ,antiques, rare books, handbags and fine watches . Contact us to discuss arranging a free valuation.
---
---

---
Authorised and Regulated by the Financial Conduct Authority