I hope you enjoy this blog post.
If you want us to appraise your luxury watch, painting, classic car or jewellery for a loan, click here.
Don't get suckered in by the post-pandemic fine watch sales rush
August 23, 2021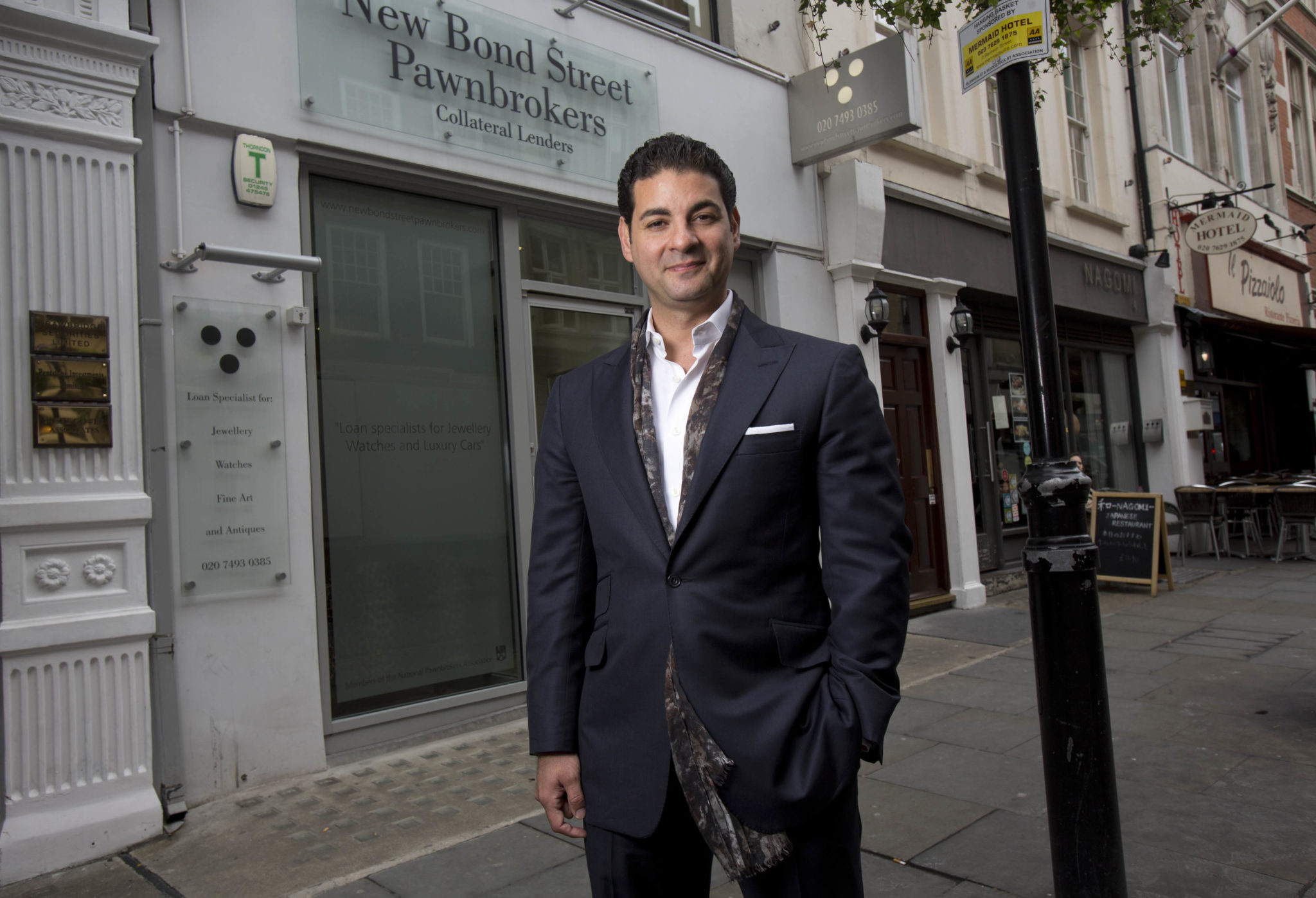 A recent article in the Times spoke of a post-pandemic boom in fine watch sales, urging owners of luxury timepieces to cash in. To put it bluntly, I couldn't disagree with this view more. This kind of reactionary thinking flies in the face of everything that fine watch owners should do. A fine watch is a lifelong investment that appreciates over many years, and can then either be sold or passed down as an heirloom. The watch market will always fluctuate, but one thing always holds true; a fine watch is always worth more if you hold onto it for decades, as opposed to years.
Look at the bigger picture, and consider what your watch could be worth in a few decades, rather than looking at the slightly higher prices on offer in 2021 and cashing in. Don't be suckered in by the sales rush. On the face of it, it would seem to be the smart thing to do but it isn't. Keep hold of your investment, and it'll pay dividends in the future.
Why is the market booming now?
 So why is the market in a boom period at the moment? There are two primary factors to this, the amount of money wealthy individuals have saved over the last 18 months, and the nature of the watch market itself.
During the pandemic, and the various lockdowns that came with it, none of us had much to do. This, in turn, meant we all spent less as expensive pastimes such as going out to eat, going on holiday, or going on days out became impossible. Indeed, a YouGov poll in March this year showed that a third of Britons have more savings in the bank now than they did at the start of the pandemic.
Many of these are wealthy individuals. With luxury restaurants shuttered and foreign travel banned, many wealthy people saved a lot of money over the pandemic. Now that the world is slowly beginning to open up again, these people are looking to spend. Many are choosing to buy luxury watches, leading to increased prices and a boom in sales. And why wouldn't they? Owning a luxury watch is a great investment, yes, but it's also a status symbol. Who wouldn't want to go to their next dinner party with a Rolex Submariner on their wrist?
Meanwhile, the nature of the watch market itself has contributed to the boom. Let's say you want to buy a Rolex. It's not as easy as walking into a shop in Mayfair and picking one out. The most sought after timepieces are produced in limited batches and sell out almost immediately. Unless you know the right people or have a watch dealer who's willing to sell you one at a slight markup, you'll struggle to get your hands on one.
Instead, you'll have to turn to the private, second-hand market to get one. This scarcity and the increased demand has led to an increase in prices, which makes perfect sense. More people are in the market for fine watches right now, so it stands to reason that sellers can quote higher prices than they could before.
However, despite the moderate uptick in sales prices, I would strongly urge you to hold onto your luxury timepieces if you own them. That's because fine watches should be seen as a long term investment that reaps benefits over time, as opposed to one you sell to make a quick buck when the market is healthy.
Fine watches as a long term investment
 If you own a fine watch that's in good condition, its value can only go one way – up. The limited batch sizes that these watches are produced in means that they are rare. Over time, rarity will translate into value. It doesn't matter what luxury good you're selling, as a rule of thumb if it's old, rare, and in good condition, you'll get a great price for it. Here's a story that exemplifies this point.
In the 1970s, a US Air Force veteran stationed in Thailand spent a month's salary ($345) on a new Rolex Daytona that he intended to use for scuba diving. Once the watch arrived, he saw how nice it was, and didn't feel comfortable wearing it, so he left it in its box with all of its documentation for decades. In 2020, he took it to be valued, over 40 years after he originally bought it. As it turned out, his watch was the exact model that was made famous by Paul Newman and would be worth at least $200,000 at auction.
However, the watch was in near pristine condition, having never been worn, and still had all of its original papers. This bumped the price up to the $700,000 mark. Now, I'm not saying that your luxury watches will eventually be worth that amount one day. If you're anything like me, you like to wear your watches instead of letting them sit around unused, which does have a negative impact on the eventual sale price. Additionally, many Rolex owners don't keep all of the relevant paperwork, which can decrease the value further still.
However, even if the seller mentioned above hadn't kept his watch pristine and kept all of the papers, he still would've bagged a cool $200,000. That's a pretty good return on investment considering that he paid just $345 for it. You need to keep this in mind if you're thinking about selling your fine watches now. Sure, you may bag a profit by selling now, but I promise you, you'll make far more money in the long run if you sit on that investment for decades.
If you're still tempted by the booming market, regardless of the potential long term gains, there is another way to unlock the value of your fine watches in the short term, while keeping hold of them for the long term. Pawning your fine watch allows you to access the full cash value of it, while not losing the asset outright.
Selling in the short term is a mistake
 With this in mind, selling up in the short term is not a good idea, despite what others may tell you. Usually, the rationale for selling up quickly goes like this. Fine watches appreciate in value instantly after they are first bought, so it makes sense to sell them quickly for a small profit. Then you can reinvest your capital and do the same thing again. This is not an idea without merit, and there are people who make a living doing exactly this. However, you need to sell many watches over and over again to see any significant profits.
On the other hand, if you own just one or two watches and sell them almost instantly, you're throwing away investments that will have significant earning power in the future. A watch that will bag you a few hundred pounds in profit today will get you thousands more in 10, 20, or 30 years.
My point is this – unless you're going to become a fine watch dealer (and more power to you if you do) – don't sell your watches in the short term. I guarantee someone will eagerly take it off your hands, and that's because it will become incredibly valuable in the future. By doing this, you're only selling yourself short.
Pawning fine watches
 I've been a pawnbroker of luxury goods for more than 20 years. Over that time, I've appraised countless fine watches. My typical clients are asset-rich people who are looking to fund a new business venture, a holiday, or another expensive venture. Rather than going to the bank for a loan, they can use their luxury goods as collateral to access that money in the short term. They get given a timeline to pay off the loan – which can be extended – after which time they can either decide to repay the loan and get their item back or opt not to repay it in which instance the ownership of the item passes to us, and we sell it to recoup our losses.
We appraise fine watches at current market rates, so you can benefit from the increased prices, while also keeping hold of your asset as an investment for the long term. After taking out a loan, all you have to do to get your watch back is to repay the loan in the agreed period.
Are you looking to pawn a fine watch? Come along to our shop in Mayfair, just off Bond Street. Our experts offer a discreet and bespoke service that allows you to learn the value of your assets and get a loan using them as collateral. It's quick, easy, and doesn't affect your credit rating. Some of the many watch brands we loan against include: A. Lange & Sohne, Breguet, Breitling, Bulgari, Cartier, Chopard, Harry Winston, Hublot, IWC, Jaeger LeCoultre, Omega, Panerai, Piaget, Richard Mille, Roger Dubuis, Tiffany, Ulysse Nardin, Urwerk, Vacheron Constantin, Van Cleef & Arpels, Audemars Piguet, Graff, Patek Philippe, and Rolex
David Sonnenthal is the founder and director of Mayfair pawnbroker New Bond Street Pawnbrokers. He has more than 20 years of experience in luxury asset management.
This post is also available in:

Français (French)

Deutsch (German)

Italiano (Italian)

Português (Portuguese (Portugal))

Español (Spanish)

Български (Bulgarian)

简体中文 (Chinese (Simplified))

繁體中文 (Chinese (Traditional))

hrvatski (Croatian)

Čeština (Czech)

Dansk (Danish)

Nederlands (Dutch)

हिन्दी (Hindi)

Magyar (Hungarian)

Latviešu (Latvian)

polski (Polish)

Português (Portuguese (Brazil))

Română (Romanian)

Русский (Russian)

Slovenčina (Slovak)

Slovenščina (Slovenian)

Svenska (Swedish)

Türkçe (Turkish)

Українська (Ukrainian)
---
---

---
Authorised and Regulated by the Financial Conduct Authority