The Market for Fine Whisky in 2021: Primed for Investment or on The Rocks?
January 12, 2021
This post is also available in:

Français (French)

Deutsch (German)

Italiano (Italian)

Português (Portuguese (Portugal))

Español (Spanish)

Български (Bulgarian)

简体中文 (Chinese (Simplified))

繁體中文 (Chinese (Traditional))

hrvatski (Croatian)

Čeština (Czech)

Dansk (Danish)

Nederlands (Dutch)

हिन्दी (Hindi)

Magyar (Hungarian)

Latviešu (Latvian)

polski (Polish)

Português (Portuguese (Brazil))

Română (Romanian)

Русский (Russian)

Slovenčina (Slovak)

Slovenščina (Slovenian)

Svenska (Swedish)

Türkçe (Turkish)

Українська (Ukrainian)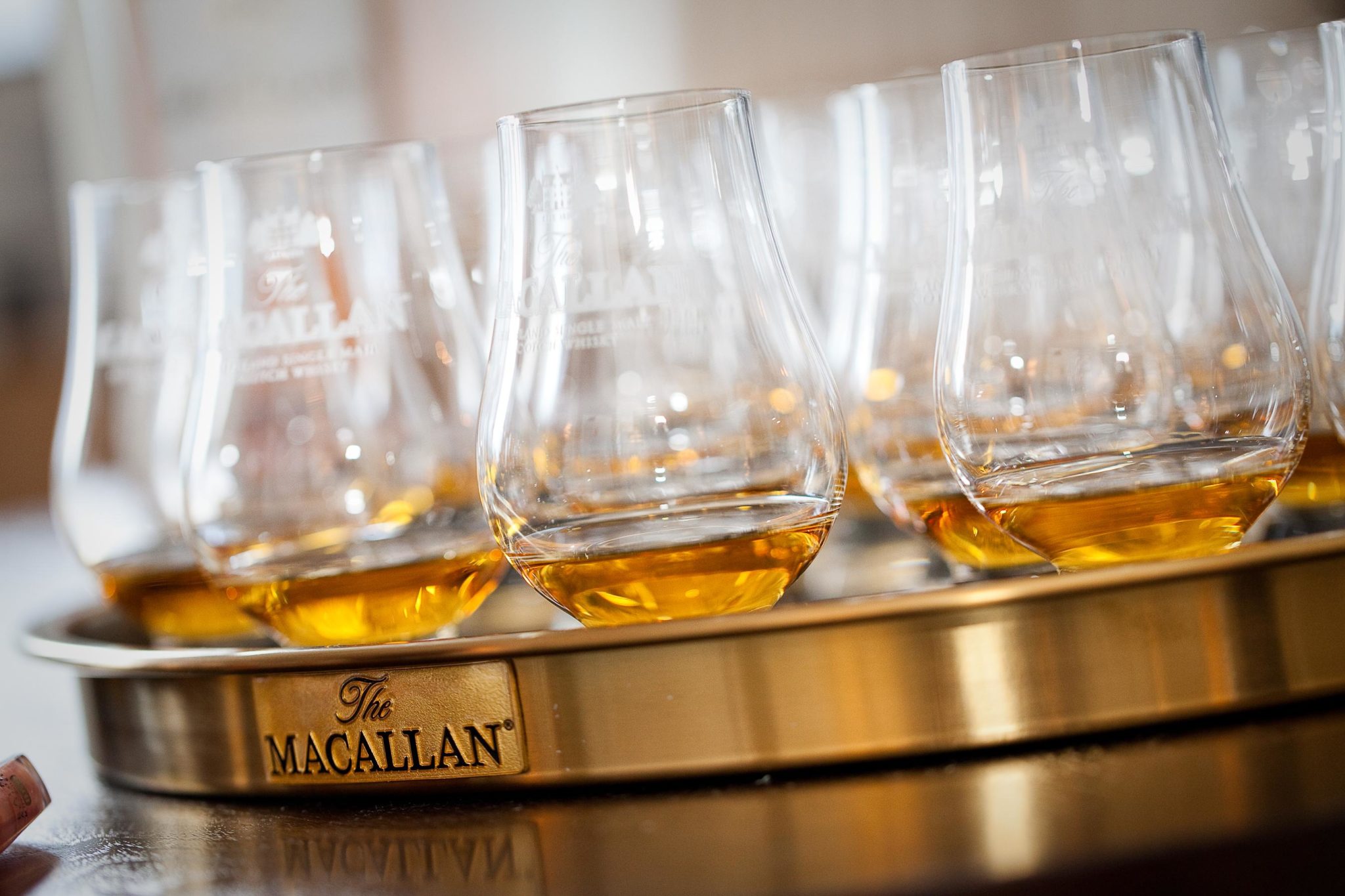 Not sure about what is the best whisky to invest in 2021? Or what is the most collectable whisky in 2021? …you are in good company, as whisky investment in 2021 is a hot topic following the economic meltdown caused by the Covid pandemic in 2020.
Let us start by pointing out that Bonhams Hong Kong branch has made history with the world's first online-only whisky auction. With lots comprised entirely of bottles from The Macallan distillery, in the Scottish Highlands, the sale started on 17th February and is due to run until 10th March.
The Macallan distillery has a sterling reputation among whisky aficionados; your average bottle will easily cost three figures, and their finest whiskies can cost in excess of £3,000 when freshly bottled. It's little surprise, then, that vintage bottles from decades gone by are very valuable indeed.
What is the most collectable whisky in 2021?
When it comes to whiskey investment in 2021, the lots that are going under the virtual hammer are bottles spanning five decades; the oldest was bottled in 1945, while the most recent was bottled 30 years ago, in 1987. Perhaps the most eye-catching lot to invest in is lot 42, which contains one bottle of The Macallan whisky from every year in 1954-1986. The collection of 33 bottles has been valued at between £57,000 – £72,000.
One of the best whiskey to invest in (and the costliest) is the Macallan Selected Reserve 1946, originally bottled in 1998 as a 52-year-old whisky. Of course, in 2021, this whisky is more than 70 years old and has been valued at £7,800 – £9,800.
Another lot to keep an eye out for when considering investing in whisky is a collection of Macallan Gran Reserva whiskies, one for each year from 1979 to 1982. This collection is expected to fetch between £6,700 and £8,800.
Much like fine wines, old and rare whiskies will often be of particular investment value to collectors. The head of wine and whisky at Bonhams Hong Kong said that they picked The Macallan distillery for this sale because they believe it is the best whiskey investment whiskey. Certain whisky enthusiasts may disagree with the accuracy of that statement, but there's no doubting that the brand is among the very elite in the world of Scotch whisky.
THE TOP 10 WHISKIES INVESTMENTS IN FOR 2021
With whisky fast becoming just as valuable a resource as luxury watches or jewellery, and what has long been a collector's item for some has become an excellent form of investment for others. As for the best whisky to invest in 2021, there's plenty of promising options out there – but these make out top ten as part of our 2021 whisky investment guide if you're considering rare whisky investment for yourself:
Glenlivet 1981 Whiskey Exchange Exclusive
There's nothing like exclusivity to raise the value of a whisky investment, and Glenlivet's 36-year-old single malt scotch, complete with a sherry finish, is undoubtedly a collector's piece. With a limited number in circulation, totaling 702, this is one of the best whiskey investment you could make in 2021, and likely to increase in value over time (provided you store it safely for long enough). Amongst the best whisky to buy for investment, these bottles currently go for below £600 – and that price is only likely to shoot up one the limited edition runs out.
Diageo Game of Thrones Collection 
First released in 2019, with sales still coming through in the 2021s, this unique collector's whiskey is all about having the set over a single bottle. With a complete series of 8 bottles trailing for £398, sets have already entered the auction market for triple that. But considering the scarcity of this unique collection, and the connection with a fan-favorite series, the value of these bottles is only going to rise, making it yet another of the exclusive whisky that will increase in value. If you can get your hands on every one, each created in one of Diageo's distinct distilleries, it just might be the best whisky to invest in 2021.
Bowmore 1973 Islay
Bowmore has already made a name for themselves in the whisky auction field, with their bottles fetching incredible prices depending on rarity and distillery date. The 1973-distilled single malt scotch was only bottled back in 2016 – giving it an incredible 32 years to reach maturation to a near-perfect standard. While an initial bottle is costly, with prices set of £6,500, investing in this particular whiskey could be a fantastic return on investment if you're willing to hold on to it for a good few years to increase upon scarcity and make it worth the rare whisky investment.
Macallan Rare Cask 2020 Release
Macallan is a big name in the auction circuit, and a solid choice for cask whisky investment in 2021 if you're considering breaking into to market for the first time. The brand itself has a good track record, but the Rare Cask series, in particular, is far more than your average tipple. With only 1% of Macallan's whisky deemed suitable for Rare Cask, this one's an excellent find – and with a few year's wait, can easily be worth a reasonable sum if you consider Macallan rare cask 2021 investments. A starting price of £225 is affordable for just about any investor that wants to whisky invest direct – even if you choose to buy in bulk.
GlenDronach 1992 27 Year Old
With a total of just 304 bottles, and as one of the last creations of the old-school GlenDronach distillery before their closure for six years, this whisky has the kind of rarity that's sought-out by collectors and investors alike. Matured in a single sherry butt, this limited edition was bottled relatively recently, and sold out quickly – making it one worth spotting for a potentially valuable whiskey investment in 2021. With a price tag of £300, this one isn't too expensive either, making it an even better proposition for those who may not be very familiar with how to invest in whisky.
Glenglassaugh 1978 40 Year Old
If you're wondering 'which whisky to invest in 2021?' that's more middle of the road than inexpensive or a large investment, then the £999 Glenglassaugh 1978 40 Year Old might just fit the bill. A store exclusive for The Whisky Shop – further adding to its rarity – only 298 bottles were created in total in 2019. As a notorious distillery that has spent more time with their doors closed than open, and a long history dating back to 1875, this is a brand that can be found on countless whisky investment guides around the world.
Macallan Exceptional Single Cask 1950
It wouldn't be a best whisky investment in 2021 list without a second mention of one of the biggest investment brands in the business. These bottles are on the costly side, with a limited run of 336 and maturation for nearly seven decades to add to its appeal. For £69,000 per bottle, this Macallan is a serious investment piece – but for those looking for the best whisky to buy for investment for more significant returns, this particular Speyside single malt has plenty of appeal.
GlenDronach 18 Year Old Allardice
If you're after a slow burn whisky investment instead of a quick return, then this brand of GlenDronach might be the ideal choice for you. If you're looking for a speedy increase, this one may not be the best whisky to invest in 2021. But if you're willing to wait, a slow and steady rise is standard for these bottles, allowing you to dip your toe in the water of cask whisky investment with a little less risk. Created from limited-edition yearly casks, the £100 price point of the GlenDronach 18 Year Old Allardice is particularly attractive. Not quite as costly as the 1992, but valuable nonetheless.
Tamdhu Edinburgh Airport exclusive
Tamdhu is a rising star in the 2021 whisky investment market, thanks to their small batches and award-winning approach to whisky creation. A price tag of £279 makes this bottle more affordable than others on the market. With a small-scale operation and minimum runs, this is one option that can really pay back on investing in whisky casks and bottles. Bottled in 2019, with a limit of 597 bottles, this one's an Edinburgh Airport exclusive, further adding to its rarity.
Johnnie Walker Black Label Directors Cut Blade Runner 2049 Whisky
It isn't just film buffs that love this unique, limited-edition blend of whisky. While slightly less scarce at 39,000 bottles created, the special packaging and unique, smoky twist is sure to make the value of this collector's item shoot up over time. With a starting price of £399.95, if you're looking for a long-term proposal, this may be the best whisky to buy for investment for you. You won't see a return quickly, but it's an excellent collector's piece to have in the meantime.
With whisky now a fully-fledged investment field, finding the best whisk to invest in 2021 is the key to seeing that fantastic return on investment. But as with jewellery, cars or watches, time adds value: so patience is required to really see the worth when you whisky invest direct online or through a broker. Rare whisky investment is very much in its infancy, so now is the best time to invest in what you can, and maybe take a few small risks up-front to see what works for you.
The changing face of auctions
The raise of the whisky investment market shows the increasing effect that the internet is having on the auction process, as our wine & whisky experts have predicted many years before. In years gone by, to participate in an auction in Bonhams Hong Kong, you'd have to arrange with the auction house to phone in. Depending on where you are in the world, this could mean sitting around on the phone for an extended period of time in the middle of the night. Going back even further, there was a time when you'd have to physically be in the room to participate in an auction.
Bonhams Hong Kong's whisky auction just shows how times have changed, though. Rather than taking place in a very specific time window, the whisky sale has been underway for a week and did not finish until the 10th of March.
This means that in 2021 potential whiskey investors can browse the online catalog at their leisure, and place bids as and when it suits them. Rather than being forced into action by the cut and thrust environment of a traditional auction, would-be whisky investment enthusiasts can scan the catalogue at their own pace, and do research about the items they're bidding on while they're considering their next move.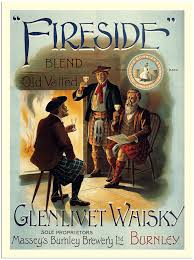 When every-day objects are deemed luxurious, we go to the utmost of lengths to produce, position, and even fabricate them as such. Some examples include fine wine collections, expensive jewellery, luxury handbags, classic cars, prestigious watches, or fine art. Alcohol fits into this category, an everyday product that, produced within the finest of criteria, can be deemed, luxurious, and collectable; with a corresponding price tag. The market for fine and matured whisky, and the investment in acquiring these prized liquids is bourgeoning.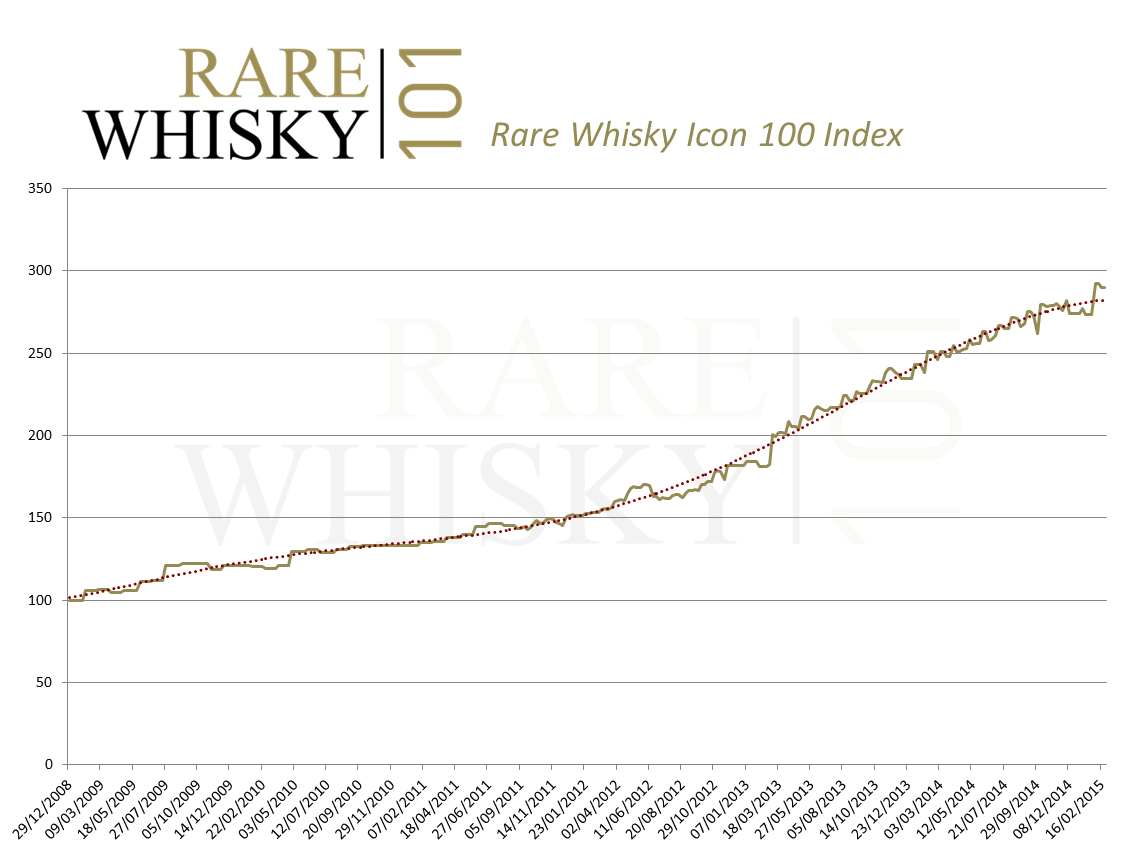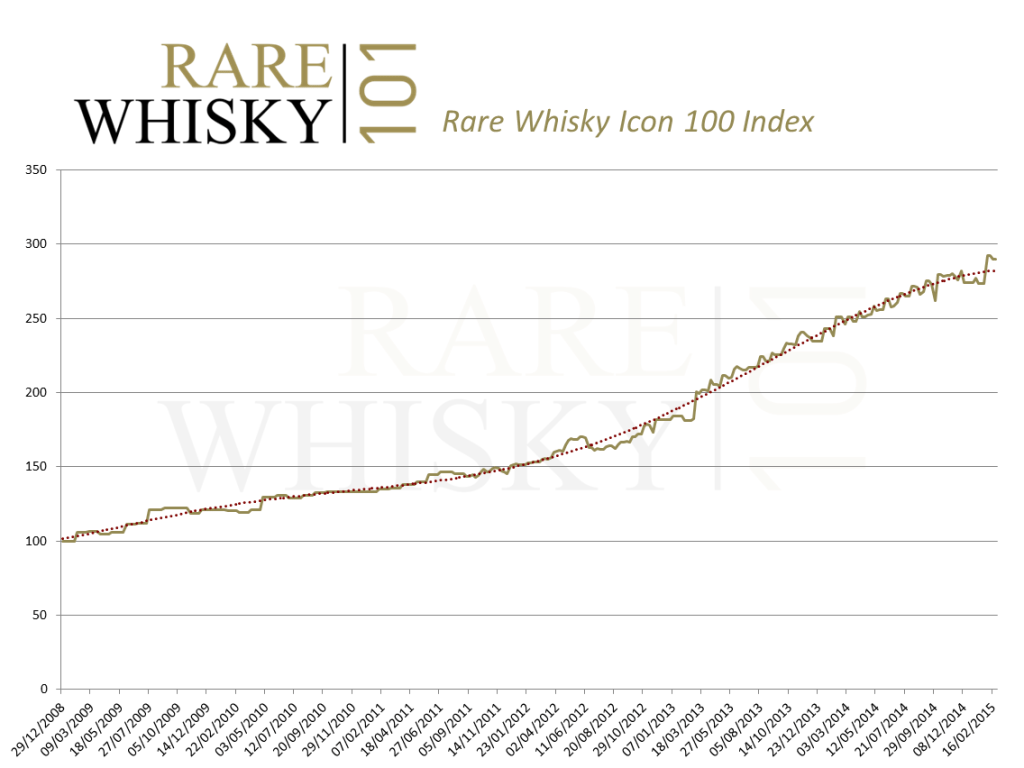 A more recent 2020 report further emphasizes the growth of the "whiskey as investment" trend over the years: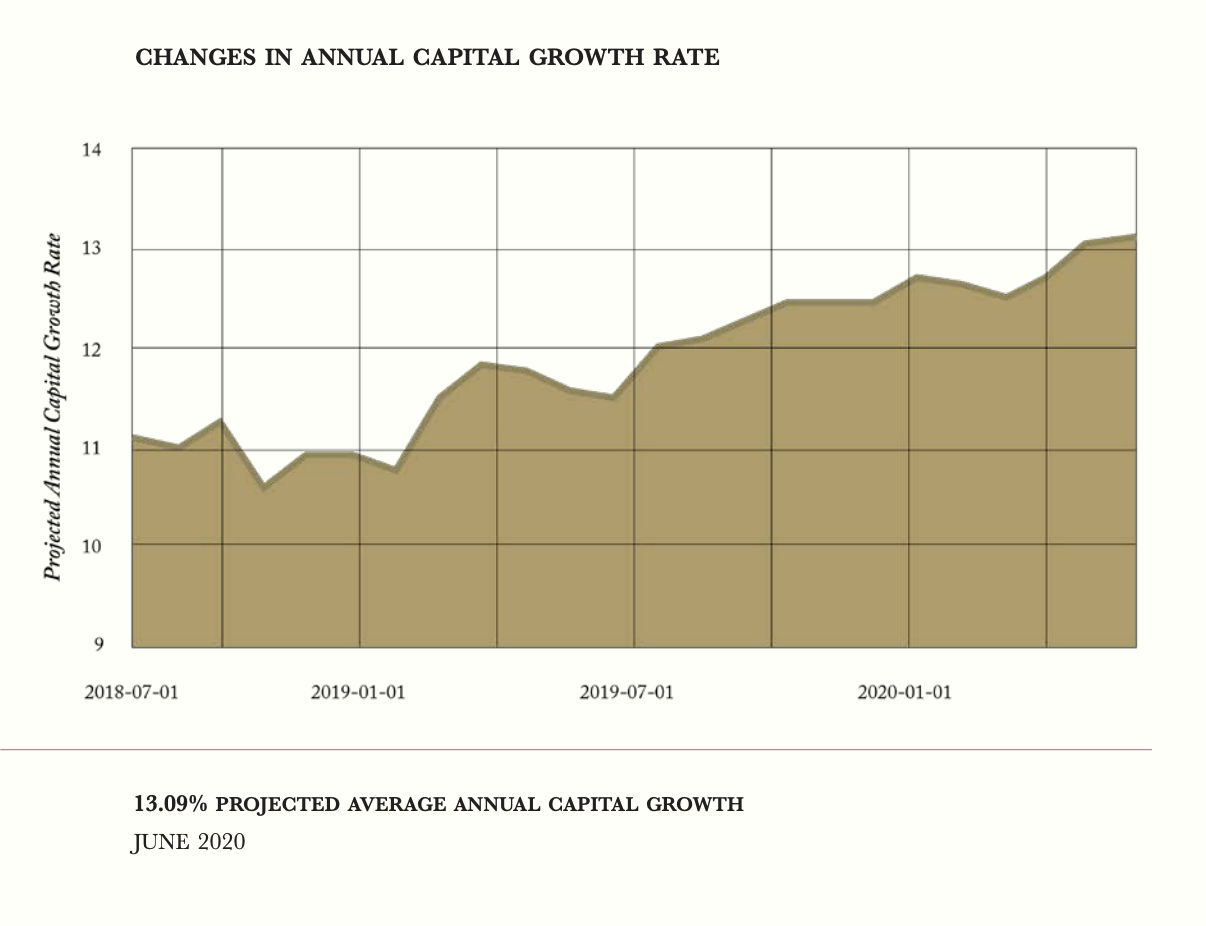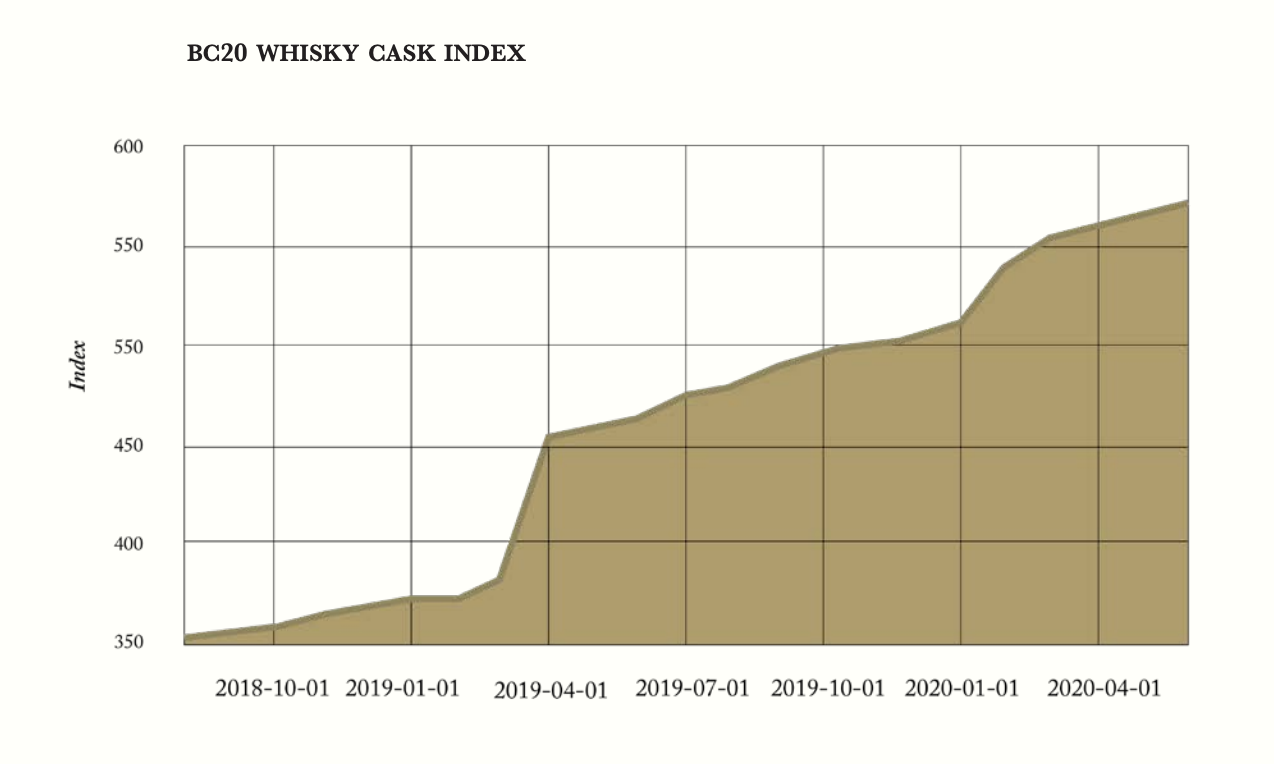 Luxury, Quality. We will all often see these two words adorning packaging, adverts or in a company's ethos, they are words that are evocative of something extra. And in the world of fine whisky's it means a smooth scotch matured over many years from some of the most esteemed distilleries in Scotland.  They are words we associate with the lavish, but how do we negotiate this definition, really, what is luxury?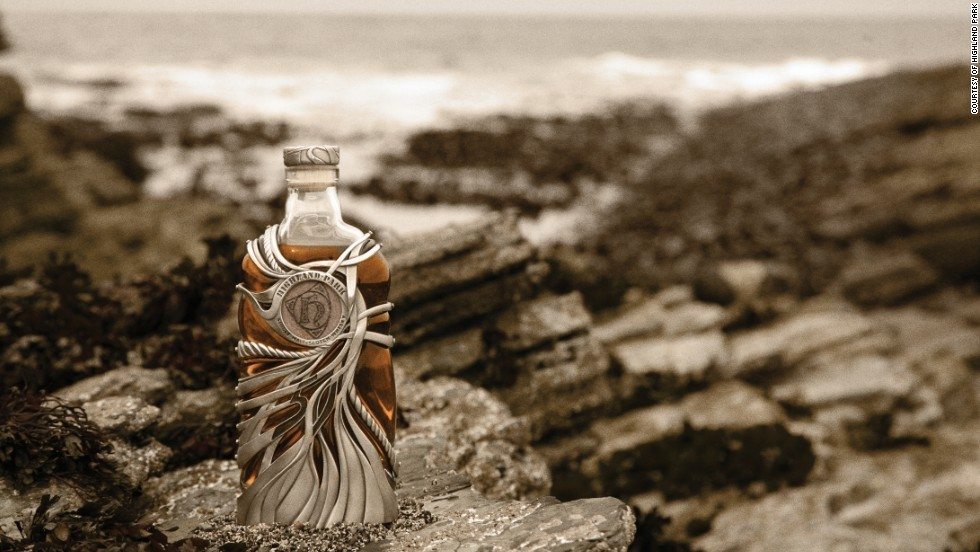 And as the V & A begin a 6 month exhibition, they open with a resounding rhetoric, what is luxury? The criteria that answers that question is different for each item and when we look at fine whiskys matured for 50 years + a distilleries reputation plays a huge part in determining what wealthy investors will pay. As with most products reputation, scarcity and exclusivity are very important factors.
Higher global Profile for Scotch
The profile of this market, in recent years, has only been raised. And for investment, the opportunities have only grown with prices collectors are willing to pay exponentially increasing. Andy Simpson of RW101 (rare whisky 101) says:
'One person's investment or collection today can be another's drink tomorrow. Stick to limited editions, single casks, discontinued bottles and older rarities from the iconic collector's distilleries.'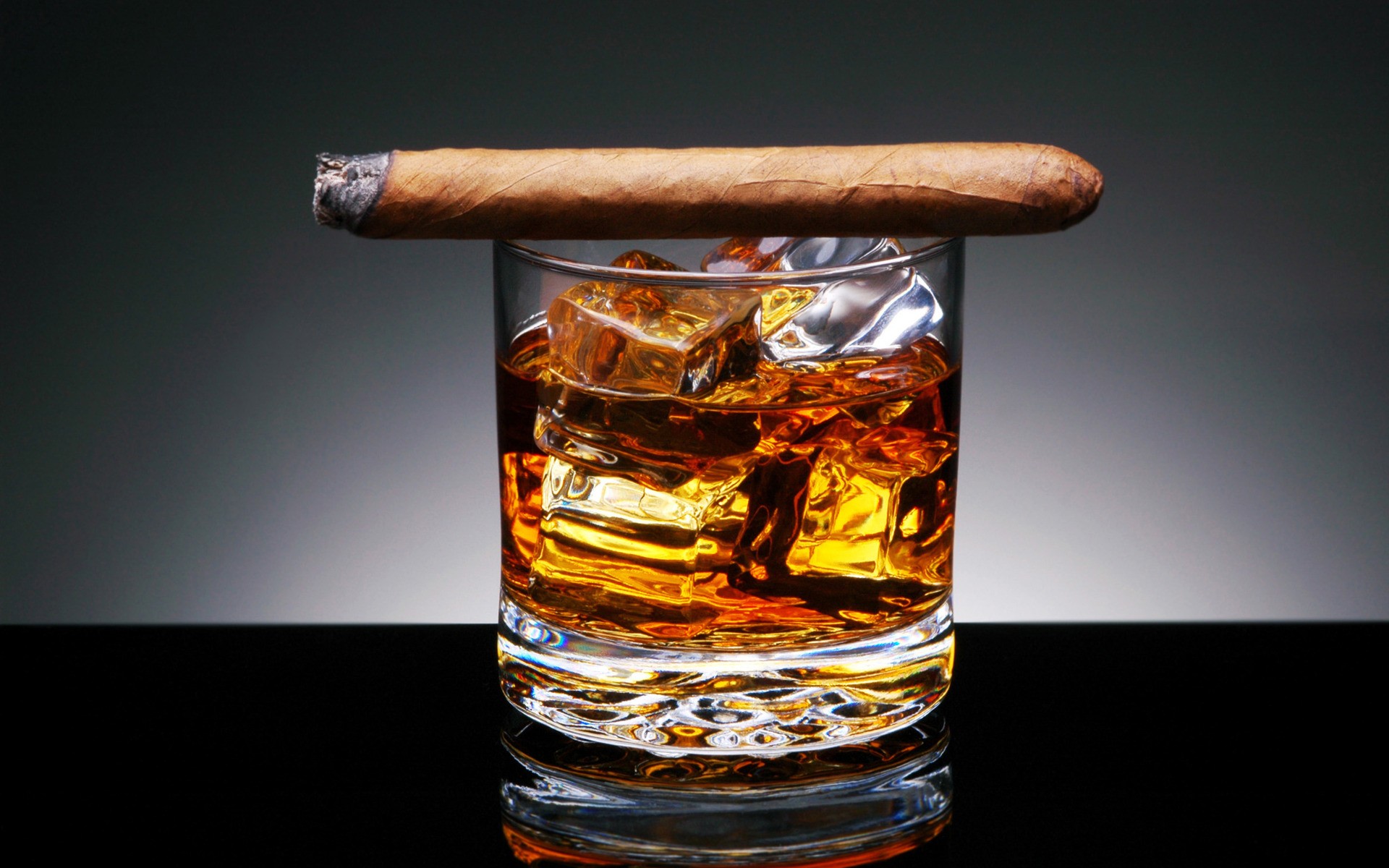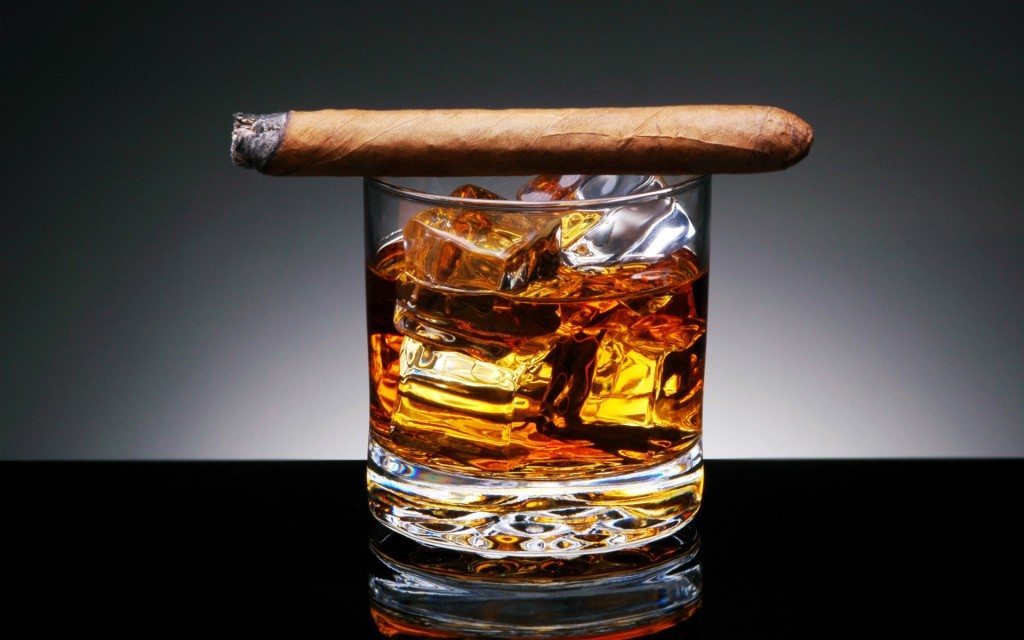 Contemporary – Haig Club
Recent, modern additions like the exclusively branded Haig Club – a concept born from the revered David Beckham – shows a spirit market growing.
Now although this whisky is contemporary, its roots as a producer aren't.  Haig Clubs origin and reputation as a distillery – just as in the market for fine whiskys – plays a huge part in the perception of a whisky and its brand. Of course, for good reason, these are some of the oldest producers of this type of alcohol and famed for their quality. Established 1627, and although not a fine whisky, the formulation of a brand by powerful Beckham demonstrates aspects that can influence perception of a product, as well as showing the progressive growth in investing in fine spirits.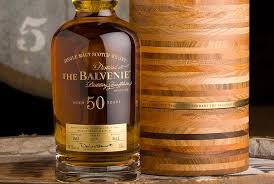 As an investor if you're interested in entering this market Martin Green Head of Whisky at Bonham's auction house suggests 'starting with the main range, available from any whisky specialist and then progressing to exclusives from distilleries, but he warns to look out for forgeries.'
THE TOP 10 WHISKIES EVER SOLD AT AUCTION
The best whisky bottles to invest in 2021 is undoubtedly the ones that double, triple or even vastly increase their value – a whisky investment well worth having. With whisky barrel investment rapidly growing in popularity, it's no surprise that the auctions surrounding investing in whisky casks are taking off. Here are ten of the top whiskey investment bottles and casks to ever make their way to the auction floor:
Hibiki 21 Year (Wooden Box Limited Edition)
With a beautiful depiction of Mt Fuji on its limited-edition case, this 2,000-run Japanese whisky is incredibly ornate, further adding to its appeal at auction. With a single bottle selling for €800 at auction in 2017, Hibiki's limited edition whisky is likely worth even more today, making it amongst the best whisky to buy for investment.
Macallan 64 Year in Decanter
Luxury and elegance is the first thing you think with this unique, crystal decanter whisky. Macallan is already a big name when it comes to rare whisky investment and investing in whisky casks – but this particular tipple is the oldest in the books. Created from casks dating back to 1942, 45 and 46, a single decanter fetched an incredible €387,400 at auction for charitable causes.
Dalmore 1926 50 Year Old
Immediately distinctive packaging and retro styling sets this Dalmore whisky apart as one to watch. Distilled in 1926 and matured for 50 years, this scotch whisky was then bottled at cask strength and packaged beautifully to further add to its appeal. Any whisky investment guide will tell you this bottle is worth its weight, with a single bottle fetching €8,500 at a 2016 auction.
Glenfiddich 1937
Incredibly rich, packed the flavour and limited to only 61 bottles, this whisky aged from 1937 up to 2006. It's no surprise that this limited whisky invest direct option is part of the 'rare collection' from the brand. With a single bottle selling at auction for €17,000, if you're looking for the best whisky to invest in 2021 these bottles should be on your list.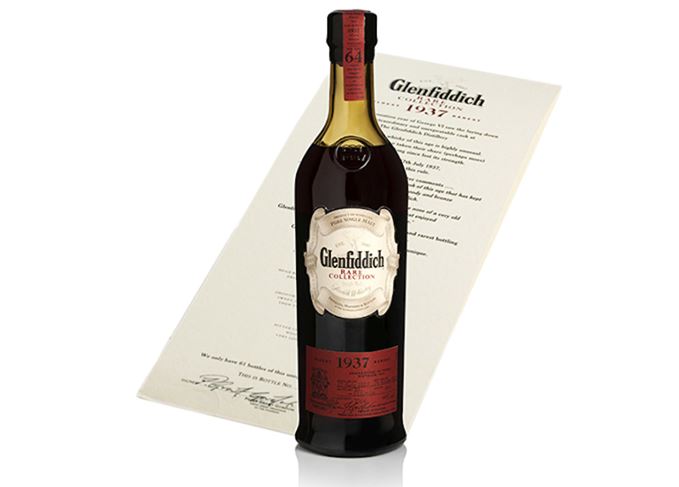 Source: https://scotchwhisky.com/magazine/latest-news/11336/glenfiddich-1937-breaks-auction-records/
Springbank 1965 Lombard
If you're interested in investing in whisky casks, you may want to give Springbank a second look. As one of Scotland's oldest family-run distilleries, Springbank already topped the charts for investment in 2021, and it is likely that the trend will continue in 2021. The hand-blown 1965 Campbeltown Lombard Bottle sold at auction for €5,250, further providing its value to investors as one of the best whisky bottles to invest in 2021.
Yamakazi 50 Year Single Malt
Sweet, mature and incredibly rare, this 2005 first edition by high-end distillery Suntory is amongst the holy grail of best whisky investment in 2021 and beyond. Simple, stylish, and with gold accents, this unassuming bottle sold for an impressive €110,000 at auction, making it amongst the best whisky to invest in 2021 and for years to come as it becomes even scarcer.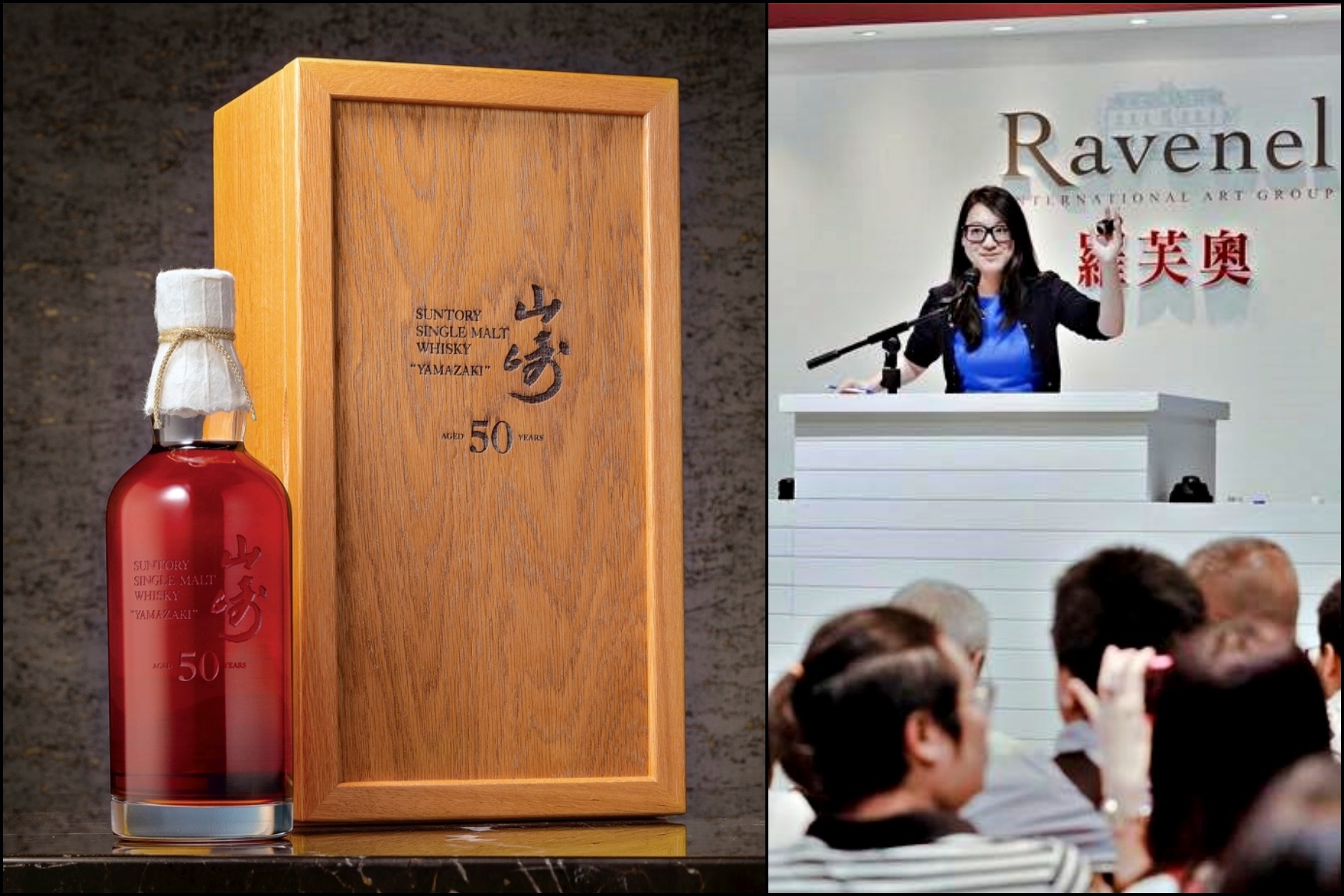 Image source: https://en.thevalue.com/articles/japanese-whisky-record-yamazaki-50-year-old
Bowmore 1957 54 Year 2015
Islay whisky is exceptionally popular, and Bowmore is king when it comes to exquisite, luxury whiskies from the area. The Bowman 1957 54 Year bottle is in a league of its own, with a limited run of just 12 bottles in total ever being created. With that level of exclusivity, it's one of the best whisky bottles to invest in 2021 – with an incredible auction sale price of €136,000.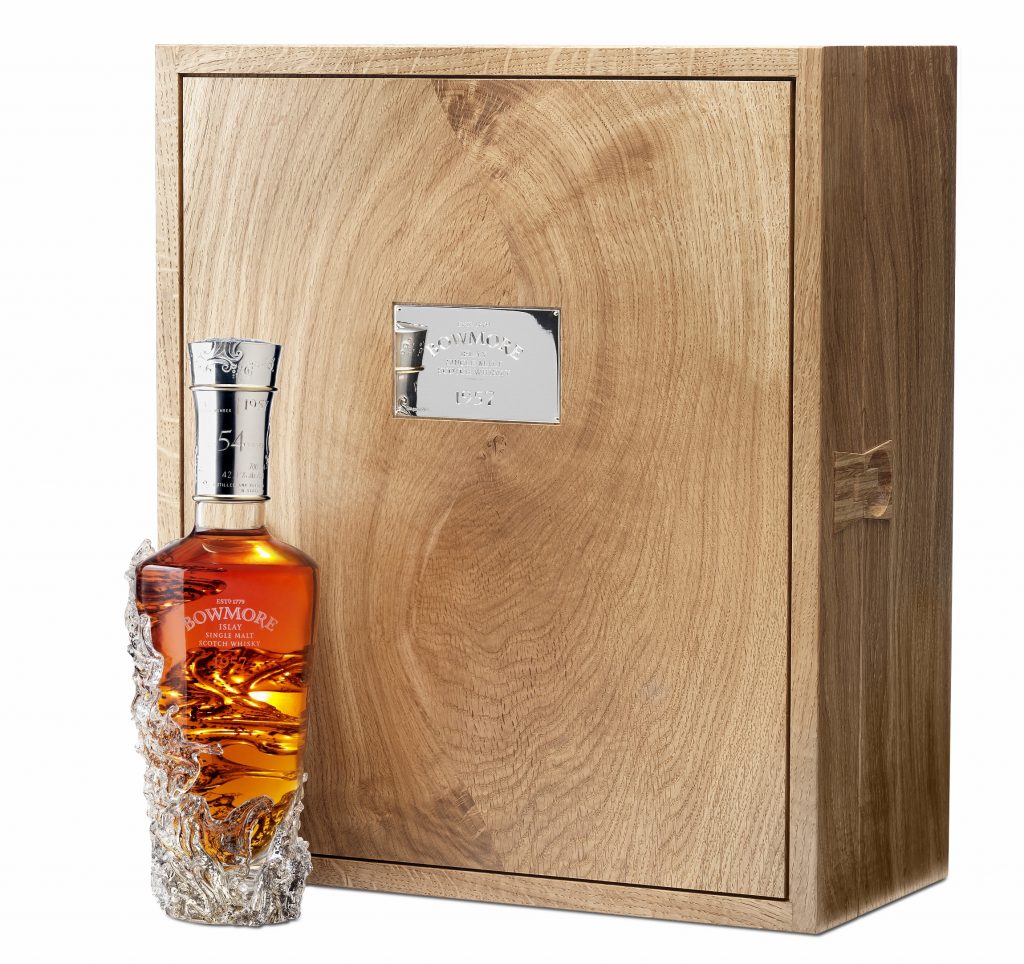 Image source: https://www.thedrinksbusiness.com/2017/10/most-expensive-whiskies-sold-at-auction/5/
Macallan'M' Whisky
There's little more exclusive in the world of whisky invest direct opportunities than the Macallan'M' whisky. So limited that only two bottles exist, a single bottle of this extensively crafted and worked whisky went for €323,000 at auction. It's no whisky barrel investment, but this bottle fetches a higher price than the contents of a standard distillery in one single bottle.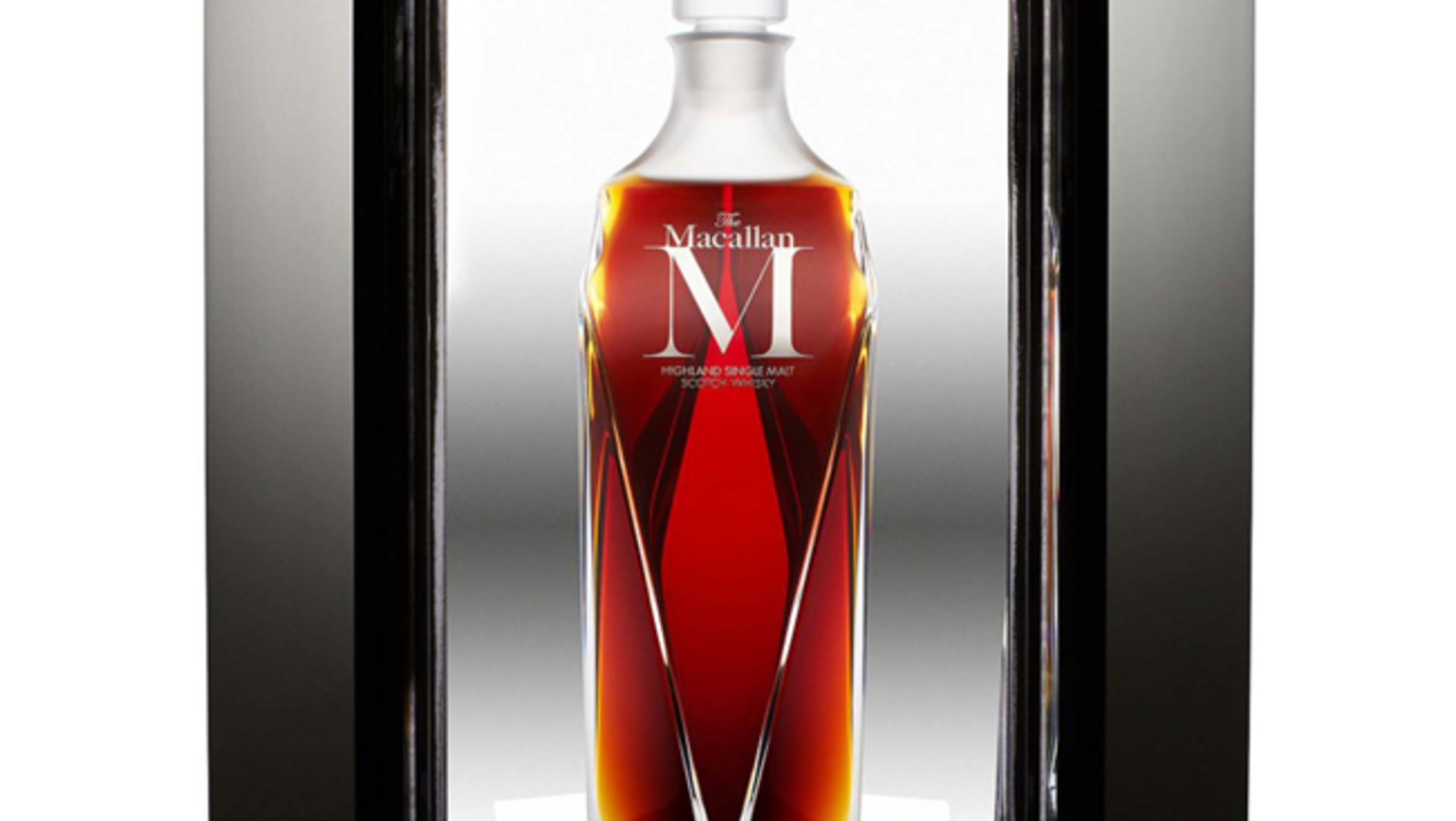 image source: https://www.catawiki.com/stories/4443-10-of-the-most-unique-whiskies-sold-at-auction
52 Year Karuizama 1960
When it comes to premium whisky, you don't get much more premium than Karuizawa. Known for being the single most expensive bottle of Japanese whisky to be sold at auction, only 41 one of the bottles were produced in total. As a rare whisky investment, it's top of the charts – and with a worth of €111,000, it's a worthy investment indeed.
Hibiki 35 Year Artiayaki Ceramic 2016
Cask whisky investment may be an exciting prospect, but the beautiful ceramic Arita bottle of the limited-run Hibiki 35 Year whiskey is a close second. If you're wondering which whisky to invest in?, this 150-run elegant bottle has fetched an amazing €9,370 at auction, and is only gathering speed as a collector's piece. For a whisky with a top spot for the best whisky to invest in 2021, this one's worth searching for.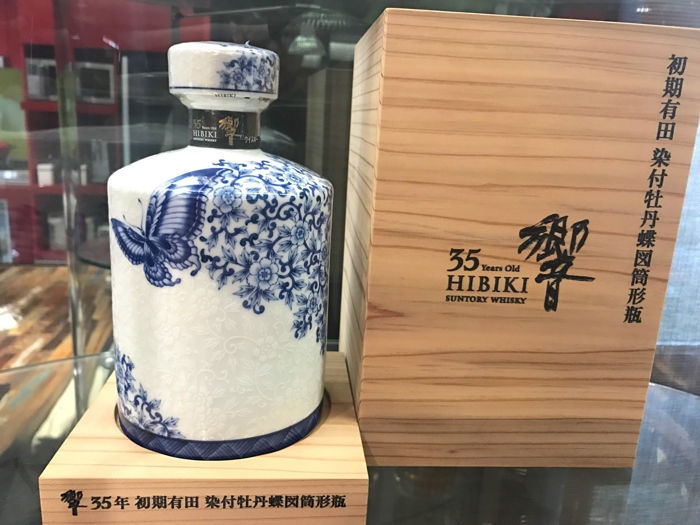 image source: https://www.catawiki.com/l/9122769-hibiki-35-year-old-aritayaki-ceramic-2016-limited-edition
From whisky barrel investment to cask whisky investment, there are plenty of options on the market to increase to investments and get excellent returns. If you want to know how to invest in whisky cask, or you simply want to know how to invest in whisky cask through a broker, we're the ideal choice for you.
We're experts in the field of cask whisky investment and bottled whisky investment. With our expertise and your investment, investing in whisky casks and coming out on top will be easier than ever. Read on to find out more.
How can you invest in whisky?
Auction houses, distilleries and whisky brokers are all good places to begin your search. Mr Simpson says:
'the key is to look for iconic distilleries such as Macallan, which released 1,000 bottles in 2011 commemorating the royal marriage. These cost £150 each and now sell for £1,000.'
Alternatively, you can outsource the selection process by investing in a fund. This is well documented on content of this topic online where a manager would choose companies and bottles on your behalf. There are no UK funds doing this, however, but Hong Kong based Platinum Whisky Investment Fund is a good place to start. It must be said, that the relationship between these funds and financial performance is not always a given and can be out of sync with how the modern whiskey market behaves.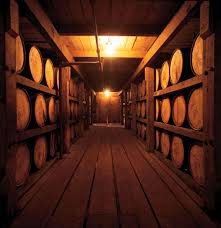 Here at New Bond Street Pawn Brokers, we manage multiple portfolios of valuable collections, and recently we achieved a sale on behalf of a client at Bonham's that was particularly memorable. A single bottle of 50 year old Glenfiddich achieved close to £18,000 at auction, and validates the state of this progressive market currently. We have extensive knowledge of the marketplace for collecting fine whiskys.
If you're looking to pawn fine wines, get in touch with us today. Our Blenheim Street shop is based in the heart of Mayfair. Appointments can be made, but are not 100% necessary; we're always happy to take walk-ins. We look forward to seeing you – and your fine wines – very soon. Some of the wine we loan against includes Chateau Petrus, Chateau Margaux, Chateau Lafite and Chateau Mouton to name just a few.
---
---

---
Authorised and Regulated by the Financial Conduct Authority