I hope you enjoy this blog post.
If you want us to appraise your luxury watch, painting, classic car or jewellery for a loan, click here.
Pablo Picasso: In Light Of The Record 'Women Of Algiers' auction
May 18, 2015
"Painting is a blind man's profession. He paints not what he sees, but what he feels, what he tells himself about what he has seen."
Pablo Picasso
Before the period of 1954 and 1963 Pablo Picasso had experienced a long life of artistic expression, his work perpetually evolved throughout the blue and rose periods. His later masterminding of cubism would be a testament to his genius as a painter that saw the creation of relics of humanity exuding a timelessness, rare and ethereal. For those who symbolise an acquisition that is not short of absolute, in today's world – relating to resource and wealth –  will strive, sacrifice and lay bare, all, to collect what his hand produced.
A Mediator to the World
His works adorn sculptures and buildings all over Barcelona, Spain the country that birthed him. His ethos' and emotion still omni-present in Art theory where schools and colleges teach his sensibilities as a mandate. Scholars later go on to dedicate their life to studying and of course, in their own way, emulating and negotiating the world – through art – as he did. Whilst tour guides utter his teachings and show his works, his sculptures intertwined with works of Dali near the beach front. Whilst the Museu Picasso represent an energy and solid encapsulation and immortalisation of his pieces.
During the period mentioned initially Picasso attempted to produce several variations of Old Master paintings including reworking's of Edouard Manet's 'The Luncheon on the Grass', Diego Velazquez's 'La Meninas' and Jocques-Louis David's (1748-1825) The Rape of the Sabine Women. The first of these works, though, was Eugene Delacroix's (1798-1863) Women of Algiers (1834), Picasso produced 15 oil based works at a time that is described as a 'frenzied period of activity' in the winter of 1954-55.
Picasso's Women Of Algiers Sells for a Record $179.4m (£113.9m) at Auction
Contemporary critic Étienne-Joseph-Théophile Thoré described the original Women Of Algiers with much emotional connection and reverence for the artist. He described the painting by saying:
"This is the tranquil and contemplative life of the Orient… No doubt these women have imbibed opium or hashish. No doubt they are deluding themselves inwardly with some dream of the Prophet; but this is not affecting anything outside of them, save for the air of perfume surrounding their voluptuous bodies" Theophile Thore 19th century.
Art as a Commodity
Picasso's later re-imagining of this work recently sold at a Christies auction for $179.4m (£113.9). Now this sale, on the facade shows a great reverence for the art in front of them. So much so that they are willing to spend £100 million+ on a single work of art, a sum that is disposable income only reserved for the world super-rich elite, with money born from oligarchy, plutocracy, energy or other monetary producing global conglomerates. It raises artistic questions itself, why, do the people with the utmost tier of wealth be deserved of something that was born of emphatically the opposite. Of emotion of strife, and of a normal man.
 art celebrity
This is the situating of art in the 21st century. We will pay vastly for something that speaks emotively to us, as human beings negotiating an over-populated vastly unequal society we inhabit. How does something so pure become so tarnished by capitalist, individualistic consumption, indeed that is an opinion reserved for art and cultural commentators, not NBSP.
However, one thing can be unreservedly said. Art is an autonomous commodity within the global market, which is embroiled in all aspects of celebrity (artists as celebrity), exchange, equality and the essence of art itself, which is expressive of human emotion.
As one journalist exclaims, this record may not be broken for a decade, as he reflects on some of the most expensive artworks of our post-modern, digital times. Just as Piccaso's love affairs let's hope that the selling of art is plentiful, but not wildly commoditised and sensationalised till we forget the meaning of the art itself, and we become a piece of art ourselves, symbolising loss, error, passivity, greed and detachment. After all as one Journalist at the independent says The Women of Algiers is far from being Picasso's best work, it's simply, and unashamedly, down to clever PR tactics, what does that tell you about our modern art market and the digital age?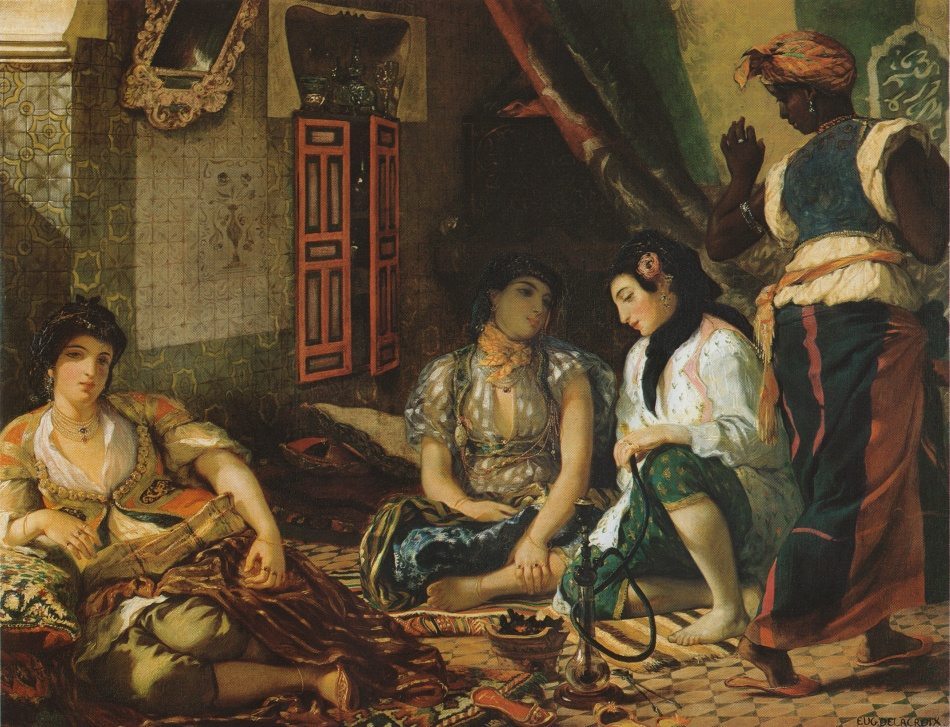 New Bond Street Pawnbrokers are a discreet, luxury pawnbroking service facilitating loans against fine art and a variety of artists like Andy Warhol, Bernard Buffet, Damien Hirst, David Hockney, Marc Chagall, Raoul Duffy, Sean Scully, Tom Wesselmann, Tracey Emin, Banksy, and Roy Lichtenstein to name just a few.
This post is also available in:

Français (French)

Deutsch (German)

Italiano (Italian)

Português (Portuguese (Portugal))

Español (Spanish)

Български (Bulgarian)

简体中文 (Chinese (Simplified))

繁體中文 (Chinese (Traditional))

hrvatski (Croatian)

Čeština (Czech)

Dansk (Danish)

Nederlands (Dutch)

हिन्दी (Hindi)

Magyar (Hungarian)

Latviešu (Latvian)

polski (Polish)

Português (Portuguese (Brazil))

Română (Romanian)

Русский (Russian)

Slovenčina (Slovak)

Slovenščina (Slovenian)

Svenska (Swedish)

Türkçe (Turkish)

Українська (Ukrainian)
---
---

---
Authorised and Regulated by the Financial Conduct Authority