I hope you enjoy this blog post.
If you want us to appraise your luxury watch, painting, classic car or jewellery for a loan, click here.
The most famous pawnbrokers in popular culture
April 27, 2018
Pawnbroking is not a new trade. It has a long history and is often recognised as one of the world's oldest professions with roots stretching back as far as the fifth century in China. In the UK, the first pawnbrokers came in during the 10th century with William the Conqueror, so it's no surprise that they have since become embedded in our everyday life and so often appear in popular culture.
In recent years some of the most significant depictions of the world of the pawnbroker have been seen on television, with several successful TV series being based on this trade, both in the UK and the USA.
The Harrison family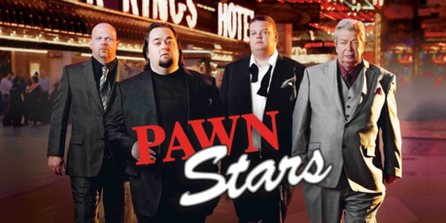 One of the most famous is Pawn Stars, a reality TV show about a Las Vegas pawn shop called The World Famous Gold and Silver Pawn Shop. The shop is run by the Harrison family and the TV show has given them and their shop celebrity status. The owner of the shop is Rick Harrison and, together with his father 'Old Man', his son 'Big Hoss' and his son's childhood friend 'Chumlee', they are the stars of the show, with millions of people tuning in every week, and in 2011 it became the second highest-rated reality series on US TV, behind Jersey Shore. The show has also had a number of famous customers drop by, including Bob Dylan, Steve Carrell and Roger Daltrey. The shop is also visited by people from all over the world curious to see the guys in action. It's such a popular tourist attraction in Las Vegas it even has its own Tripadvisor entry for keen tourists wanting to find out more, and the shop now offers various merchandise such as t-shirts, mugs and pint glasses plus you can even book a private meet and greet with your favourite cast members, who are now celebrities in their own right.
The success of Pawn Stars has seen a number of notable spin offs hoping to capture the viewing public's imagination in the same way. This has included Cajun Pawn Stars set at the Silver Dollar Pawn and Jewelry Center in Alexandra, Louisiana; Pawn Stars UK based in the United Kingdom; Pawn Stars SA set in South Africa and Pawn Stars Australia.
David Sonnenthal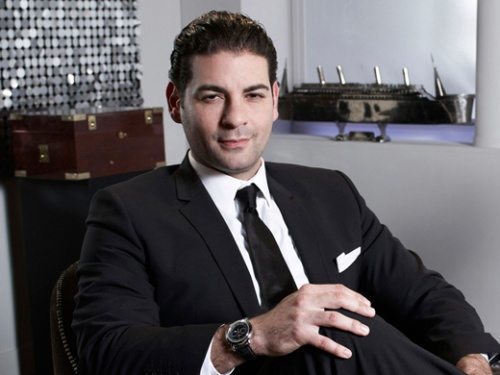 Staying with high-end goods, the Channel 4 series, Four Rooms, features another well-known pawnbroker, our very own David Sonnenthal, who they described as the "king of the pawnbroking world". Sonnenthal can often be seen featured in national media and is director and founder of New Bond Street Pawnbrokers, which provides asset-based loans for exclusive international clientele, and won the National Pawnbrokers Association's Best Independent Pawnbroker award in 2008.
Pop! Goes the Weasel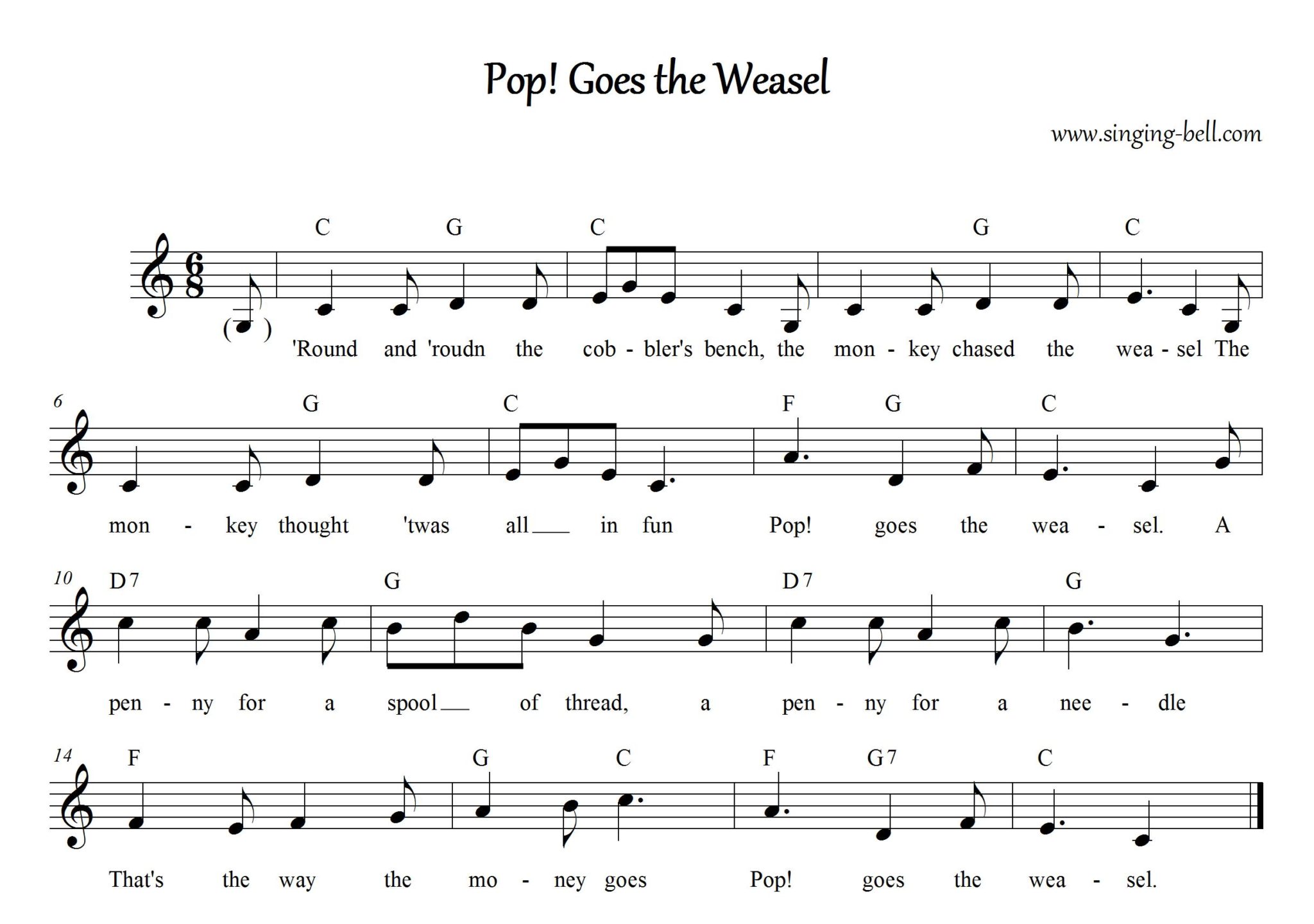 Finally, and moving away from television depictions, perhaps the most famous pawnbroker reference in popular culture is in a nursery rhyme that we all know and love. 'Pop! Goes the Weasel', a nursery rhyme dating back to the 1850s, is still sung to children today but most people don't realise what they are singing about. The well-known words are: 'half a pound of tuppenny rice, half a pound of treacle, that's the way the money goes, pop! goes the weasel'. This song means much more when you find out that popping was an old word that meant pawning and weasel was Cockney rhyming slang for coat (weasel and stoat). So this old song is really about pawning a coat in order to get some money to buy some food. What better than a 150 year old nursery rhyme to demonstrate how much pawnbrokers have been part of our lives and culture for many years.
New Bond Street Pawnbrokers are a discreet, luxury pawnbroking service specialising in loans against diamonds, fine jewellery, classic cars, fine wines, fine art ,antiques, rare books, handbags and fine watches. Contact us to discuss arranging a valuation today.
This post is also available in:

Français (French)

Deutsch (German)

Italiano (Italian)

Português (Portuguese (Portugal))

Español (Spanish)
---
---

---
Authorised and Regulated by the Financial Conduct Authority