Loans on Patek Philippe Watches
---

Are you thinking " Pawn my Patek Philippe watch?"
If you considered to "pawn my Patek Philippe watch", the team at New Bond Street Pawnbrokers consist of award winning fine watches experts who are passionate about classic timepieces and luxury collectables. The appraisal team are happy to offer their expertise and advice on any model of Patek Philippe  or Rolex watches in any condition.
Patek Philippe is often regarded as one of the most collectable brands in the luxury watch market and is therefore an extremely valuable and attractive asset to pawn.
With our experience and support, you will be able to release funds through loans against modern, vintage and antique Patek Philippe watches and timepieces at our award winning pawnshop in Mayfair, London.
Taking into account current market value of the watch, the make and model, condition and restoration, provenance, availability, age and demand for the timepiece, the team will then determine the value and decide on the loan amount.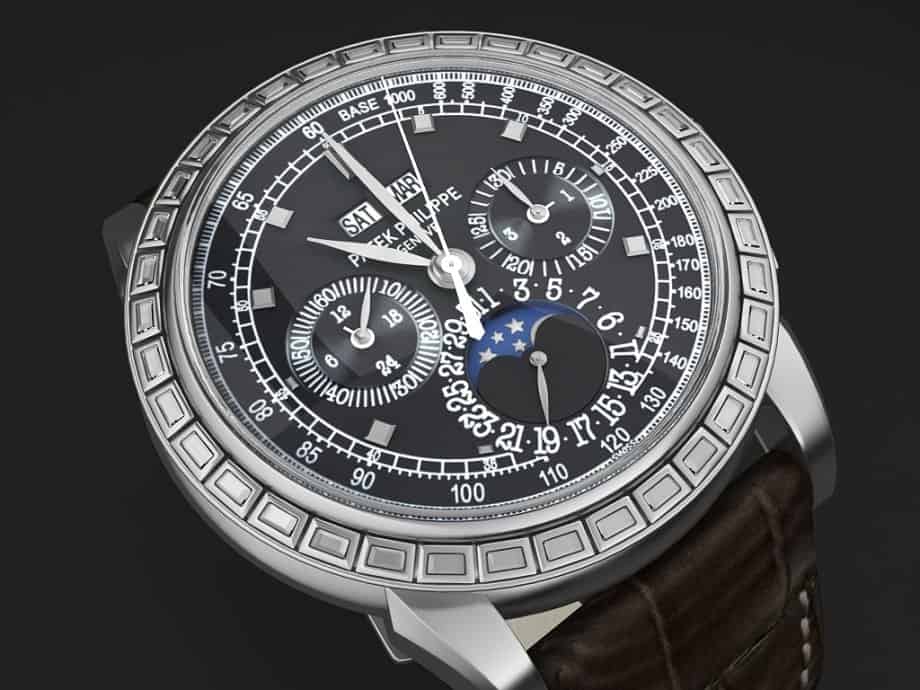 As an independent Patek Philippe specialist, we are always happy to loan against quality examples of Patek Philippe watches for both ladies and gentlemen, such as those listed below:
Annual Calendars
Aquanaut
Aquanaut Ladies
Calatrava
Calatrava Ladies
Complications (Ladies)
Golden Ellipse
Gondolo
Gondolo Ladies
Grand Complications
Nautilus
Nautilus Ladies
Older Models
Perpetual Calendars
Twenty-4 Collection
World Times
Release capital from your Patek Phillipe watch
Everyone knows Patek Philippe watches for their style and superior craftsmanship. If you own a Patek Phillipe watch, did you know that it could help you gain access to an immediate loan? This could help you cover any short-term expenses, with the opportunity to buy it back at a later date once the loan is paid back with interest.
Compared to selling, this is a much better way to gain access to the money tied up in the watch.
Loans on Patek Philippe watches
If you are looking to pawn your Patek Phillipe watch, let the experts at New Bond Street Pawnbrokers help. We specialise in providing loans against these fine timepieces with no credit check needed. Upon successful valuation of your watch, the loan is paid out to you immediately.
Our friendly team are also professional in the extreme, used to dealing with the most high-end and respected clients around. At New Bond Street Pawnbrokers, you will get an outstanding level of attentive service and advice.
Patek Philippe watches are always popular
There is no doubt that this is one name in the fine watch industry that always holds its value well. Founded in 1851 in Geneva, Patek Philippe has since built up a well-deserved reputation for luxury and elegance, with some of the most well-crafted and complicated watch mechanisms around. This is great news for those considering loans against Patek Philippe watches, making it quick and hassle-free.
Watch valuation
Before being able to loan you any money, we need to value your watch. This involves one of our specialist team assessing it on criteria such as model, age, condition and provenance. Once this is done, we will check the current market prices to make you the best loan offer possible. You can trust us to handle this with the utmost discretion at every step. We know how valuable your Patek Phillipe watch is to you, so will treat it with great care.
Get in touch today
Here at New Bond Street Pawnbrokers, our aim is to make getting a loan against your Patek Phillipe watch as fast and easy as possible. Get in touch today on 020 7493 0385 or fill in the contact form on the website. With no credit checks needed and immediate cash after valuation, we are the name to trust with pawning your Patek Philippe watch in London.
For more information on services provided by New Bond Street Pawnbrokers please watch our video here and read about the loan process here. To learn more about our loans on fine watches you can visit our dedicated webpage
*We are authorised and regulated by the Financial Conduct Authority