Loans on Fine Jewellery
---

Are you thinking " Pawn my Fine Jewellery?"
If you consider to pawn your fine jewellery, at New Bond Street Pawnbrokers, we operate with the utmost discretion when dealing with all loans on fine jewellery at our award winning shop in London.
With 25 years of Mayfair presence we believe we can release the full potential loan value of your jewellery.
What sets us apart is our in-house expert team of appraisers who can properly assess your assets and understand their true value when offering loans on jewellery. David Sonnenthal, resident expert appraiser for the beloved Channel 4 "Four Rooms" TV show leads our team of in-house experts.
We are happy to pawn on all manner of fine jewellery, including necklaces, earrings, bracelets, watches, as well as individual pearls or gemstones.
The criteria we look at when appraising any piece of fine jewellery are detailed below.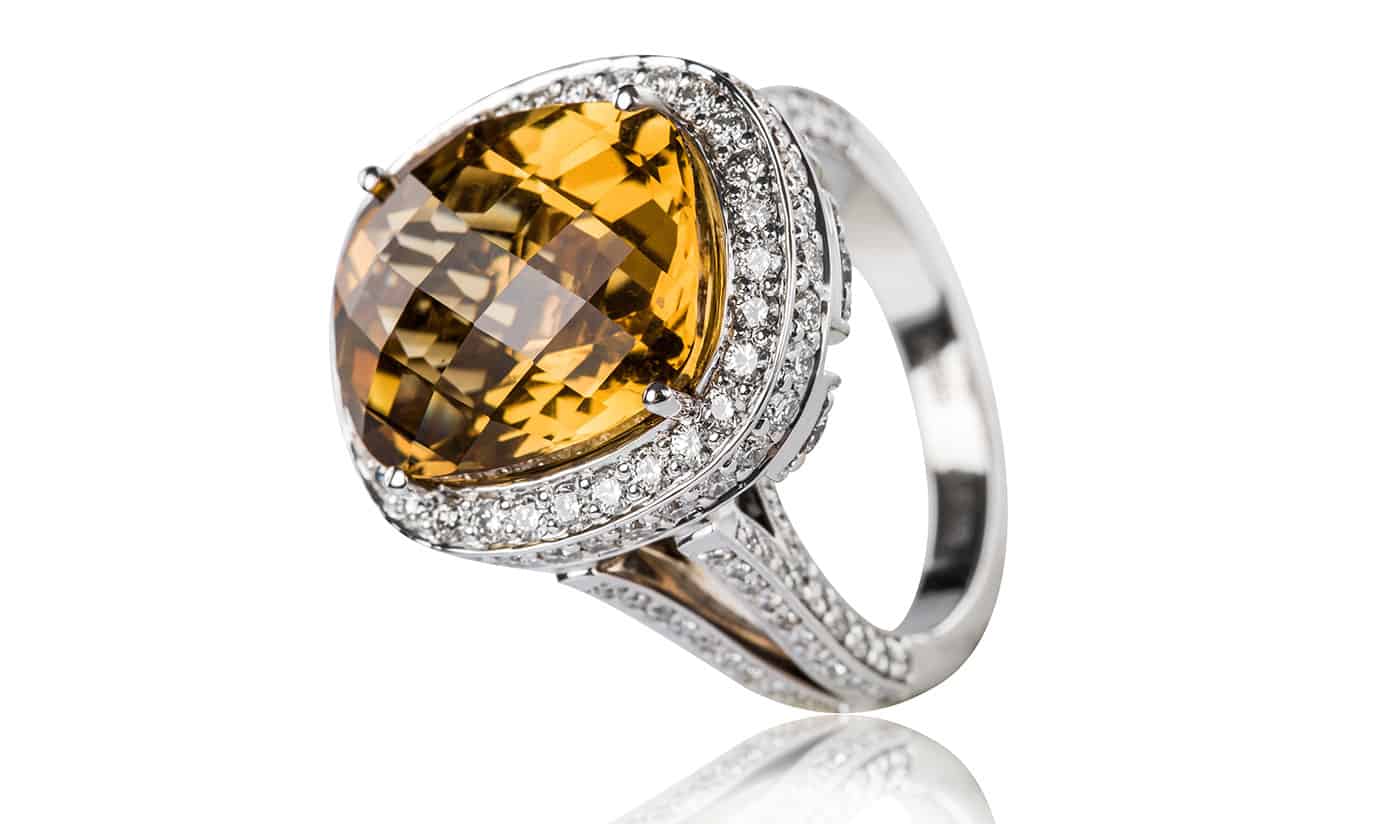 RELEASE CAPITAL FROM YOUR FINE JEWELLERY
With over 60 years of experience loans against  fine jewellery, pearls, diamonds and precious stones New Bond Street Pawnbrokers team of experts can help you secure instant access to the highest possible capital value of your collection.
From art nouveau pieces by Van Cleef and Arpels to modern Cartier, our experts can advise on all types of modern, vintage and antique jewellery, from rings, necklaces, earrings, bracelets, to other pieces. The gemstones we loan against and appraise include diamond, ruby, sapphire, emerald and tanzanite.
Our resident jewellery experts and gemmological specialist advisors are all GIA trained, and assess and evaluate fine jewellery, as well as loose or mounted stones. New Bond Street Pawnbrokers jewellery inspections and appraisals are objective, accurate and made on a current market sale value and London based auction estimates.
VALUING YOUR COLLECTION
When appraising jewellery and precious stones the New Bond Street Pawnbrokers team takes the following into account:
MANUFACTURER – Brand or manufacturer is naturally very important, along with whether the piece bears a signature. Among many others, we will consider pieces from classic and contemporary jewellery houses such as: Boodles, Graff, Bvlgari, Van Cleef and Arpel, Cartier, Tiffany and Co., Shaun Leane, Stephen Webster, Boucheron, Buccellati, Chaumet and Lalique.
MATERIAL – Fine jewellery is conventionally made from a grade of yellow, white, platinum or rose gold.
GEMSTONES – There are many contributing factors that help us establish the value of precious gemstones. We combine our extensive industry experience with certificates of authenticity to determine the value of your collection. Some gemstone characteristics like weight are tangible; others like clarity, colour or origin can be less straightforward to determine.
Many fine gemstones, especially diamonds, are now accompanied by a laboratory report listing the colour, cut, clarity and weight. They may also contain information about treatments or origin.
While they may not always be entirely necessary for the valuation process, we consider the following laboratory certificates to be of the highest standard: GIA – Gemological Institute of America; HRD – Diamond High Council; and Gem Lab – Gubelin.
Certain gemstones, such as ruby, sapphire, or rare natural gems, can attract a premium in the market if they can be traced to a particular country. In lieu of an independent grading report, the seller may offer certain guarantees.
Our fine jewellery appraisers are always on hand in-store to advise you on your jewellery, diamond and precious stone collection. Get in touch to arrange an appointment, or come and find us in Mayfair, London.
With over 25 years of experience operating as pawnbrokers in the heart of Mayfair, we have worked with a myriad of clients who have loaned against a number of incredibly fine pieces of jewellery. The reason we have thrived for so many years in such a competitive market is due to our ability to continue to offer an incredibly personal customer experience, and to give more than fair market valuations to each piece of jewellery that needs appraising.
How to get started
We offer a free valuation on any piece you are interested in pawning your fine jewellery, and our doors are always open to new visitors. Appointments can be made, but are not 100% necessary; we're always happy to take walk-ins. If you are looking to loan against any fine jewellery and would like a quick and trustworthy valuation, then come and visit us today.
For more information on services provided by New Bond Street Pawnbrokers please watch our video here and read about the loan process here.
Some of the many loans we offer are against various types of fine jewellery: diamond earrings, diamond necklaces, diamond rings, and fine brands of diamond jewelery such as  Graff, Van Cleef & Arpels, Bulgari, Harry Winston , Tiffany and Cartier  to name just a few.
To get started, fill out the contact form on this page or call us on 020 7493 0385
*We are authorised and regulated by the Financial Conduct Authority