Loans on Diamonds
---

Are you thinking " Pawn my Diamonds?"
We are often being asked by our clients "Can I pawn my diamonds?, and the answer is of course, yes. At New Bond Street Pawnbrokers we have decades of experience valuing diamonds in-house, so when you bring your diamonds to us for appraisal, you can ensure you are getting an accurate valuation every single time. As with any reputable diamond expert providing loans on diamonds in London, we value a diamond using the four C's: colour, clarity, cut, and carat.
David Sonnenthal, resident expert appraiser for the beloved Channel 4 "Four Rooms" TV show leads our team of in-house experts. Our GIA qualified experts assess each of these four factors, and consider how each of them fit together to ascertain the value of your diamond.
Once your diamonds have been valued, and we agreed the terms of your loan, you will be presented with a seven-month contract regulated by FCA. You will receive 100% of the agreed loan price with no credit checks. All our work is private and confidential, with no contract fee and no hidden charges. You will achieve the maximum amount of credit against a luxury good, and won't have to pay anything up to the full term of the contract. You can pay your loan off at any time, including the interest. We offer instant credit with minimal paperwork, plus specialist advice throughout.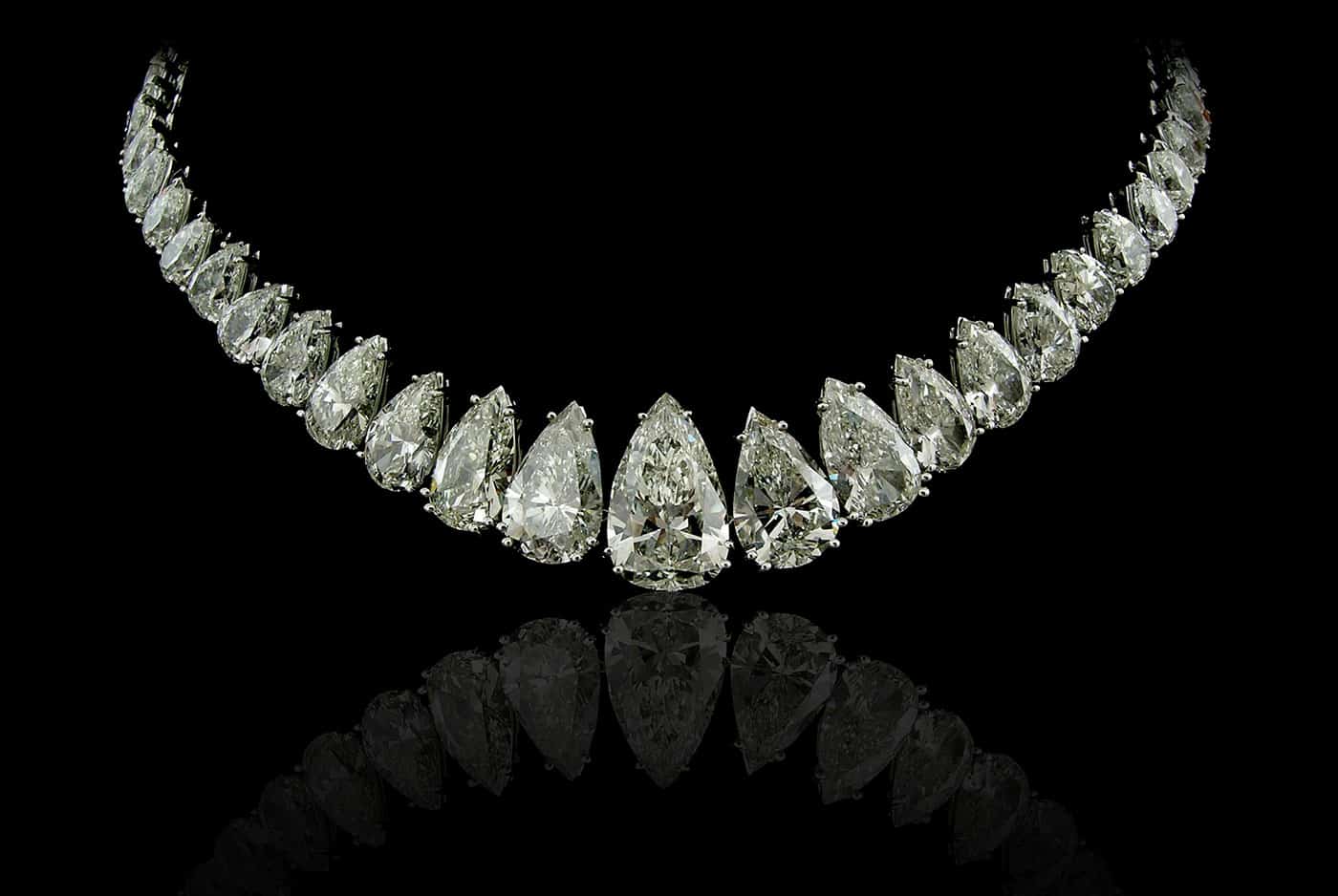 Handling your items
Discretion and sensitivity is the core of everything that we do, and this applies for any of our loans against diamonds and jewellery. We always ensure that every part of the loan transaction is handled promptly, securely, and with optimum attention paid to the care of your assets. We have premises that are designed to store your assets safely and securely. Your items will always be kept in the same condition as they were when you left them with us, no exceptions.
How to get started
New Bond Street Brokers is an enterprise committed to meeting the unique needs of each and every one of our clients. Focused on delivering fantastic customer service and a client experience par excellence, we will make pawning your goods (including loans against gemstones and loans against pearls) an easy and efficient way to secure the capital you need without the need to sell your valuables.
To learn more about how you could pawn your diamond or borrow against diamonds, get in touch with our London team today. We're always happy to answer any questions or queries you might have, and look forward to beginning a mutually beneficial relationship.
Appointments can be made, but are not 100% necessary; we're always happy to take walk-ins. If you are looking to pawn your diamonds and would like a quick and trustworthy valuation, then come and visit us today.
We also offer loans against the following assets: diamonds (including GIA Diamonds), fine jewellery, classic cars, fine wines (including Pétrus Wine), fine art (including Banksy and Lichtenstein) and fine watches as Patek Philippe ,Audemars Piguet or Rolex, antique silver and Hermes handbags.
To get started, fill out the contact form on this page or call us on 020 7493 0385
*We are authorised and regulated by the Financial Conduct Authority