I hope you enjoy this blog post.
If you want us to appraise your luxury watch, painting, classic car or jewellery for a loan, click here.
How we made our radical and innovative business idea a reality
June 15, 2017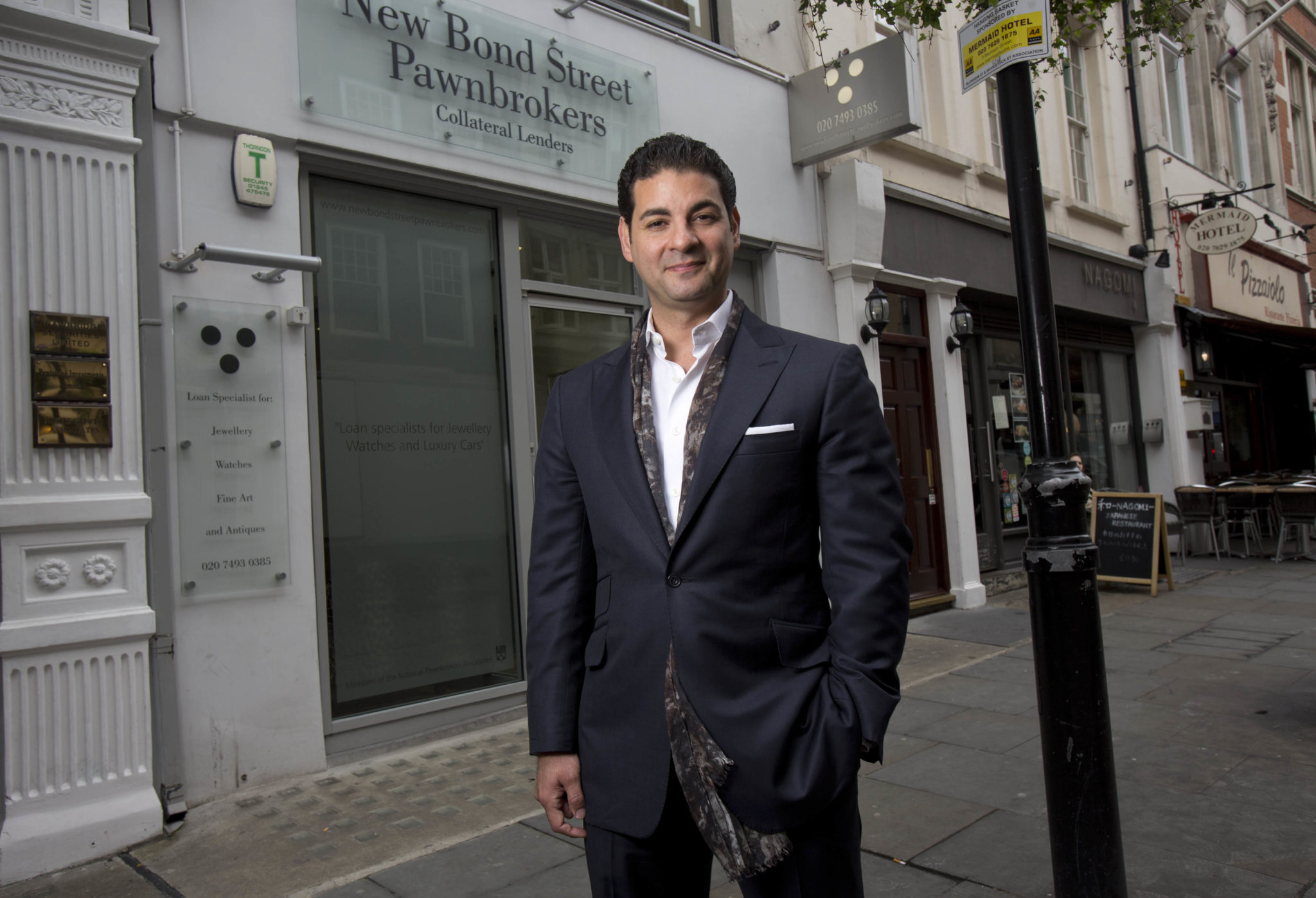 David Sonnenthal, director and founder of New Bond Street Pawnbrokers, speaks about how his idea for a top-end pawnbrokers went from being a radical idea, to one that has changed the way that the luxury goods industry operates in West London.
In the 1990s, I had an idea; a pawn shop operating in London's West End that would exclusively deal with assets at the very top end of the market. If a businessman wanted some start-up cash for a new venture, he could pawn us his Rolex. If an art collector was selling their painting at auction, he could pawn us the painting while he was waiting for the sale to come up. If a connoisseur of fine wines wanted to jet off to a desert island at short notice, she could pawn us a few bottles of her finest to cover the costs of a trip. People who own luxury assets are very asset rich, but typically they cannot access the monetary value of those assets. My vision was a service that would allow them to unlock the value of their items, without needing to sell them outright.
In 1998, I decided to stop dreaming and make this vision a reality. I set up New Bond Street Pawnbrokers (NBSP) on Blenheim Street, right in the heart of Mayfair. These days, Rolexes, diamonds, Ferraris, Cartier Jewellery, and other luxury goods regularly pass through our front door. It wasn't always this way, though. When I first started the business, a pawnbroker for high-end assets was a very alien concept to many people who owned those assets. Many had never visited a pawnbroker before, and if they had, they certainly hadn't visited one specialising in luxury goods. In the first year, we struggled. We didn't get as many clients walking through the door as we would have liked, and we ended up turning away a lot of business from the lower end of the market to keep the vision alive.
This early period was very difficult, but it taught me three very important lessons that I carry with me to this day; whenever you undertake a new business venture do something you know a lot about, make it unique, and keep the faith.
Firstly, you have to stick to what you know. After beginning my career as an actor, I worked part time with a jewellers and antique dealers that traded from the heart of Mayfair, Central London, nestled among the area's art galleries and high-end auction houses. It was here that I honed my luxury goods expertise, and it is precisely this kind of experience that allowed me to come up with the idea for NBSP.
Secondly, look for a gap in the market, and exploit it. In 1998, I realised that there wasn't a pawn shop in London that dealt exclusively with clients looking to loan against high-end items. I also knew from my contacts within the local industry that there would be a market for this service in Mayfair. Two decades later my shop attracts clients from around the globe, seeking valuations and loans against their luxury assets.
Finally, keep faith in your idea, even when times are hard. When we first started, we weren't doing as much business as I'd have liked, and we were even turning away some clients with lesser-value items to stay true to the vision. However, with a lot of hard work and commitment, we managed to make the vision of a high-end pawnbrokers a reality. Many Mayfair clientele who had never used a pawnbroker before slowly got used to the idea and started visiting us, while people who had used high-street pawnbrokers with premium items started seeking us out too. If the idea is good, it will work.
By doing each of these three things, by the time the business was well established in the early noughties, we had done something that we had hoped could be possible; we had altered the landscape of the luxury goods market in London. In 2017, the idea of pawning a luxury item is no longer such an alien concept to Mayfair clientele. We started offering something that nobody else was, and changed the market in London as a result.
This post is also available in:

Français (French)

Deutsch (German)

Italiano (Italian)

Português (Portuguese (Portugal))

Español (Spanish)
---
---

---
Authorised and Regulated by the Financial Conduct Authority