Loans on Jean-Michel Basquiat Paintings & Art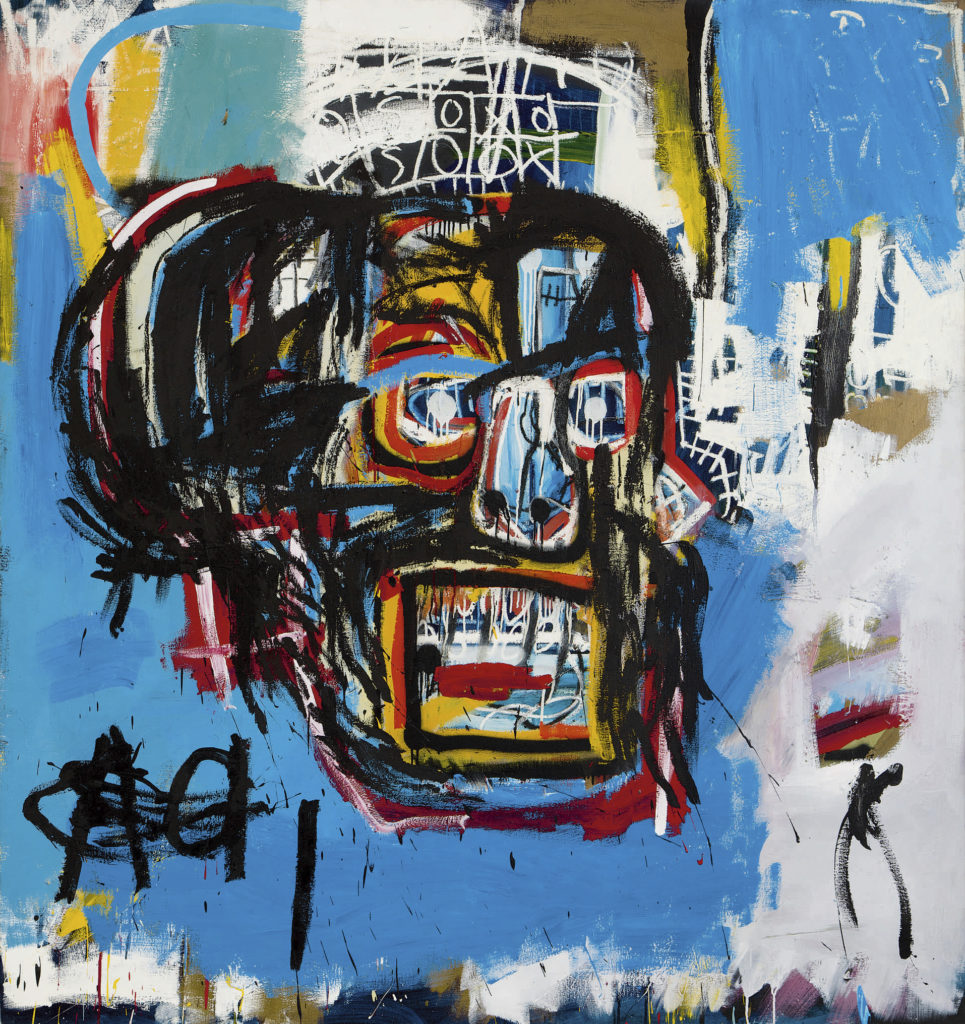 Pawn my Jean-Michel Basquiat Paintings & Art
If you've been wondering 'where can I pawn my Jean-Michel Basquiat art in UK?', then New Bond Street pawnbrokers should be your next stop in Central London. Our team is highly experienced in pawning on art of all kinds, so there's no need to worry about placing your trust in our services. We're reputed for offering loans on Jean-Michel Basquiat art at our award-winning shop in Mayfair, and will work with you every step of the way to make sure all of your needs are met.
Regardless of whether your artwork is in mint condition or showing signs of deterioration, our team will assist you in making the best decision for your circumstances.
Loans on Jean-Michel Basquiat paintings
Jean-Michel Basquiat produced a wealth of street art as well as pieces on paper and canvas during his active years. These have become highly sought after, with collectors and art enthusiasts alike having a deep appreciation for Basquiat's African inspired style. Between the years of 2003 and 2017, the value of 171 pieces of Basquiat's work increased, with some fetching returns of up to 96.5%, making his art a wise investment.
Indeed, Basquiat's work has been known to reach record-breaking prices. His painting 'Untitled' sold at Sotheby's for an incredible $110,487,500 in 2017, which was the most an American artist had ever reached during an auction.
Here at New Bond Street Pawnbrokers, we offer you loans on Jean Michel Basquiat art & paintings after the fair and accurate valuation of your pieces. For a no-obligation appraisal, please contact a member of staff today.
WHAT DO I NEED TO KNOW BEFORE I PAWN MY BASQUIAT ART, DRAWINGS, AND PAINTINGS?
There are several factors that can make a big difference to the value of any of your Basquiat art pieces. When our team appraises Jean Michel Basquiat paintings for loan purpuse, some of the areas we will be examining include:
Provenance
If you have proof that your Basquiat art piece is authentic, as well as necessary information about ownership and lineage, then you'll have a much greater chance of receiving a higher loan amount. Finding these relevant documents, if you have them, is essential prior to any appraisal appointment. A fair pawning price is still possible without information on provenance, but can be considerably more challenging to achieve if the authenticity of your Jean Michel Basquiat is in question.
Condition:
A piece of Basquiat art in better condition will be offered a higher loan value than one that has been damaged by its environment. Any discoloration, scratches, or cracks could decrease the value of your piece. If your Basquiat art isn't being stored properly, then act as soon as you can to preserve the piece's quality and maximize your loan potential. However, just because your art has some imperfections doesn't mean we will not be providing loans on your Jean Michel Basquiat art or paintings. Let our experts determine your best options.
Size and quality
Although larger pieces don't always fetch the highest prices when pawning it, there can be a correlation between value and size…with paintings and art by jean Michel Basquiat this is certainly the case. Equally, the quality of a piece can affect its final price.
Artwork that required more effort to create and more complex techniques are often viewed in higher regard than quick sketches from notebooks. However, again, this is not always the case and value can also be dependent on the stories behind different pieces and their desirability amongst collectors.
A high-end award-winning pawnshop for Jean Michel Basquiat art
If you decided "I want to pawn my Jean Michel Basquiat art in the UK" and want to get started, please make an appointment with our team of experts in London. You can contact us via phone, e-mail, or simply by filling in our online form and letting a member of staff get back to you.
We respond to all inquiries promptly and professionally and will invite you to come along to our premises at a time that's convenient for you.  Some of the many artists we loan against include Andy Warhol, Bernard Buffet, Damien Hirst, David Hockney, Marc Chagall, Raoul Duffy, Sean Scully, Tom Wesselmann, Tracey Emin, Banksy, and Roy Lichtenstein to name just a few.
*We are authorised and regulated by the Financial Conduct Authority