Loans on Bugatti classic cars
---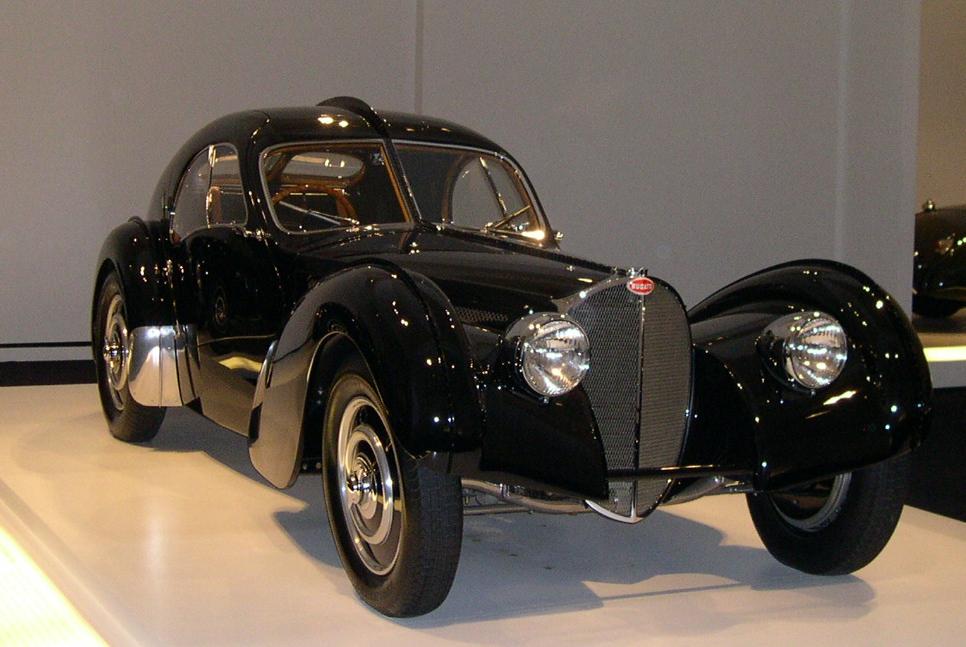 Are you thinking " Pawn my Bugatti classic car?"
We're often asked by customers "Is it possible to pawn my Bugatti classic car at your London pawnshop?" and the simple answer is yes, we specialize in loans on some of the most exquisite classic cars around.
There are few vehicle marques more closely associated with the quintessential essence of a classic than Bugatti. At New Bond Street Pawnbrokers we offer loans on Bugatti classic cars for customers looking to unlock a little of the money tied up in their pride and joy. With extensive experience providing loans on classic Bugatti cars at our London store, you can trust both our prices and our service, and release capital against your car investment.
Specialists in all manner of classic cars, we'd be happy to provide a loan against any number of classic marques. This includes Porsche, Bentley, Mercedes-Benz, Aston Martin, Lamborghini, Rolls-Royce , British car icons– you name it. Our team is both knowledgeable and enthusiastic about the vehicles we deal with, assuring you of excellent, quality service.
For more information, or to arrange an appointment for the appraisal of your classic Bugatti, call us or use the contact form today.
Racing heritage
Ettore Bugatti founded his eponymous company in 1909 and went on to have great success racing with a variety of models, including the famous Type-35 Grand Prix cars. Following that there was the Type 41 Royale, Type 55 Roadster, and the Type 57 Atlantic to name but a few. All of these carry exceptional value on the classic market today.
Ettore died in 1947, and the death of his son eight years previously meant that the company all but died with him. Only one more model would be produced before the company was swallowed up in the early '60s. The brand was bought by Italian entrepreneur Roman Artioli in 1987 and the high-performance, and highly valuable, EB110 was developed and produced. The Bugatti name was ultimately acquired by the Volkswagen group in 1998, leading to the Veyron, and now Chiron, hypercars.
Getting an easy loan
The friendly and professional team at New Bond Street Pawnbrokers makes loans on Bugatti classic cars both easy and hassle-free. If you consider to "pawn my Bugatti classic car", you can start by paying us a visit. We'll help you with transportation if need be, so we can thoroughly appraise the vehicle to determine the loan offered.
To get the most accurate price possible we'll take age, mileage, condition, and any special provenance into account. With that, the loan amount will be determined. You're under no obligation to accept one of our loans on classic Bugatti cars, however. But if you do accept, you'll get every penny that we offered you – we don't deal in hidden charges.
Stored safe and sound
For the duration of the loan agreement, your vehicle will be stored in our discrete storage facility. We make loans against Bugatti classic cars stress-free, as a part of that you have complete peace of mind that your pride and joy is being well looked after. At the conclusion of the loan period, your car will be returned to you in perfect condition.
New Bond Street Pawnbrokers have extensive experience in providing quality pawning on Bugatti classic cars. That means when you contact us via phone or our contact form, you're assured in advance of the high-quality and discrete service you're going to get from us.
We  offer loans against the following classic cars: Aston Martin, Bugatti, Ferrari, Jaguar, Mercedes and Porsche
To get started, fill out the contact form on this page or call us on 020 7493 0385
*We are authorised and regulated by the Financial Conduct Authority