Loans on Banksy Art & Paintings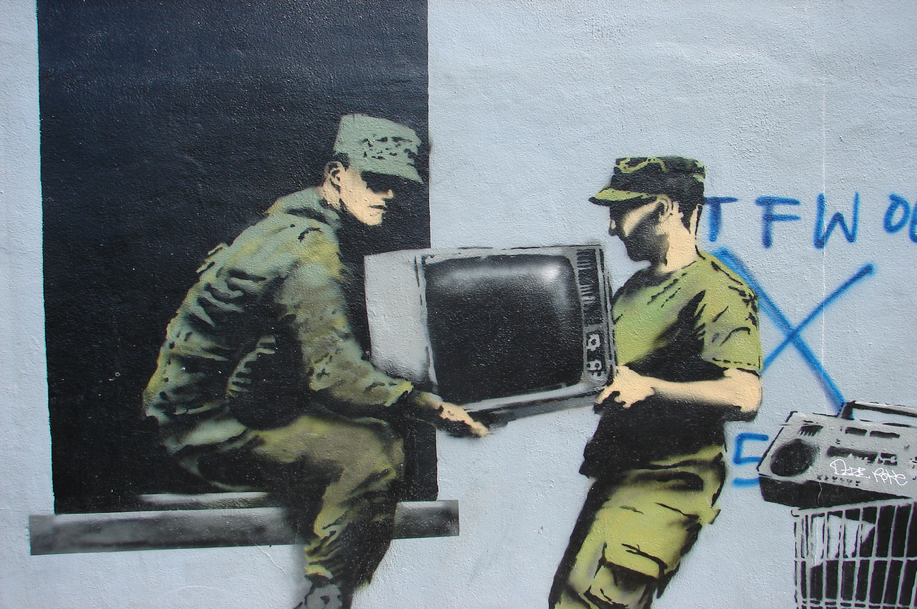 Are you thinking " Pawn my Banksy art or paintings?"
If you considered whether you should "pawn my Banksy art or paintings" , you are likely to be sitting on unreleased capital that we could help you release without any stress or hassle.
New Bond Street Pawnbrokers have extensive experience in loans on Banksy art & paintings, specifically the delicate and considerate process of appraising valuable artwork and allowing their owners to borrow against the value of said artwork.
We focus our efforts towards a discerning and knowledgeable clientele who expect a certain degree of quality service – which it's our absolute pleasure to provide. So you can rest assured that when you do business with us, you will be handled with total care and discretion through every step of the process.
Our award-winning London pawnbrokers can help advise the best course of action if you're looking to release the money tied up in your expensive fine art pieces like Banksy artwork – we'll always give you the best price possible and the soundest advice.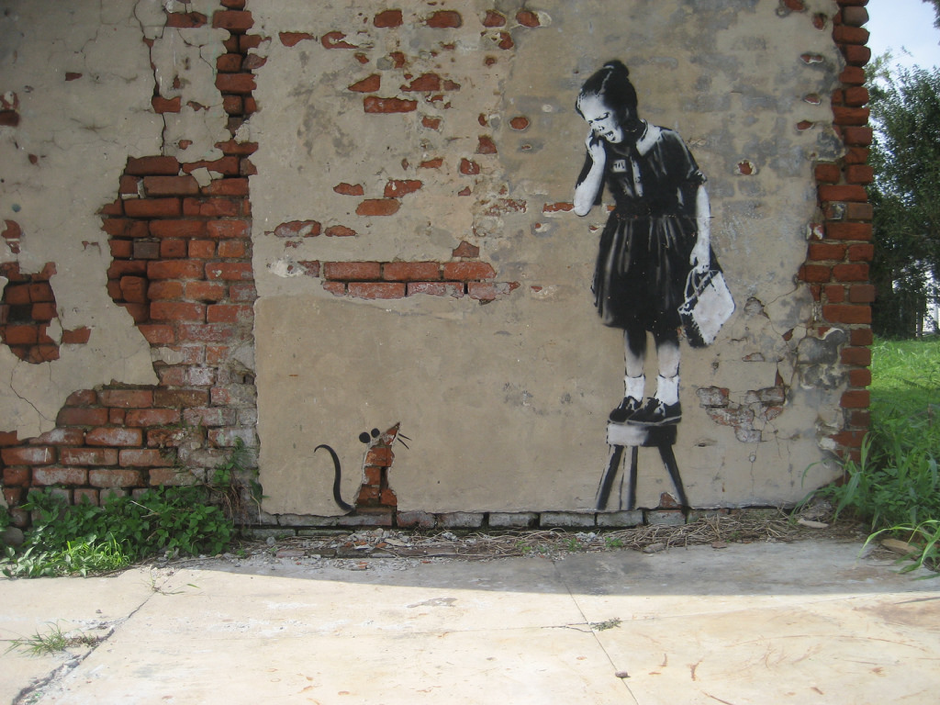 We'll subject your Banksy artwork to our usual stringent assessment process, by which we'll take into account the nature of the piece, as well as its overall condition. We'll then compare this with its market value and the sales of similar pieces at recent auctions to determine its overall value.
Please note – we will require proof of provenance for your artwork before we will be able to offer you any sort of loan on your Banksy art paintings.

How the process works
It couldn't be easier to pawn your Banksy art or paintings at our award-winning shop in London.
It begins with you bringing the piece to us for valuation. Once that process has taken place, we will provide you with a loan offer based on the value we've determined for your Banksy artwork – which you're free to accept or decline.
If you accept, an FCA contract will be provided to you for a period of up to seven months.
When the loan is repaid in full, with interest, your piece of Banksy artwork will be available for you to collect.
To loan on your Banksy Art or paintings, be sure to get in touch with us today by phone, email or in person at our central London shop. Our confidential service provides you with 100% of the agreed loan price and we don't perform any credit checks.
Some of the many artists we loan against include Andy Warhol, Bernard Buffet, Damien Hirst, David Hockney, Marc Chagall, Raoul Duffy, Sean Scully, Tom Wesselmann, Tracey Emin, Banksy, and Roy Lichtenstein to name just a few. To start the process, either fill out the contact form or give us a call on 020 7493 0385.
*We are authorised and regulated by the Financial Conduct Authority