I hope you enjoy this blog post.
If you want us to appraise your luxury watch, painting, classic car or jewellery for a loan, click here.
Loans against Rolexes: our approach
June 21, 2018
New Bond Street Pawnbrokers has over 60 years worth of experience brokering luxury assets. We offer discreet, professional pawnbroking and instant asset-based loans. If you are interested in a loan then a Rolex watch can be a valuable asset to release funds against. By accepting a loan with us you are unlocking the value of your item without having to sell it outright. This is an ideal choice for many. Before consulting us about placing a loan it may be useful to consider which item would be useful to put it up against.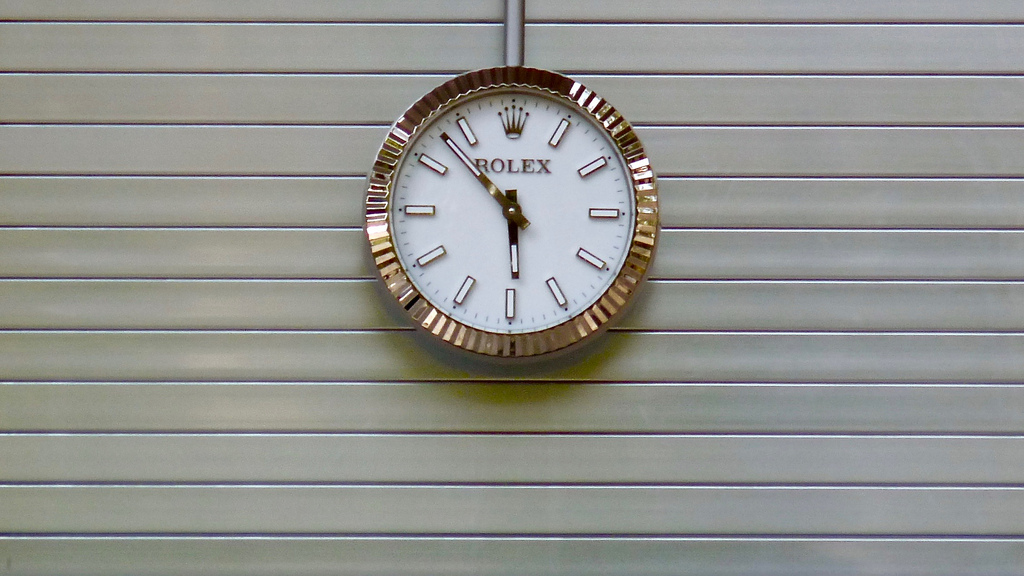 Why take out a loan against a Rolex?
In order to take out a loan with a leading pawnbroker, like the experts at New Bond Street, you need an item of value to be placed as security which is the same value as said loan. A Rolex watch is an ideal item for this purpose. Rolexes are renowned for their associations with luxury and high prices. Their quality and brand history have made them one of the most expensive watches on the market.
New models are of high value but an older model in the right condition can be of even greater value. For example, a model that has been owned or associated with a celebrity can increase its value significantly. The size of the item also makes it ideal to put up against a loan. A Rolex can fit in one's pocket, and it is certainly more convenient than a painting or item of furniture.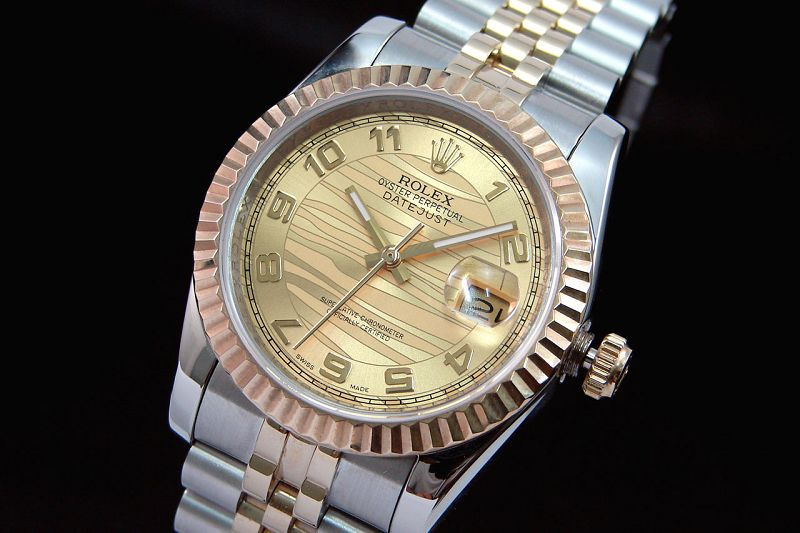 How is the price of your watch assessed?
In order to estimate the price of your watch there are a number of things we must look at. What is the manufacturer's model make? The value of the watch will be also affected by its rarity. If it is a current model, limited edition or discontinued this can be either a benefit or detriment to the value of the Rolex. As too will the watch's condition. Has it been restored and given replacement parts? Does it have any blemishes, dents or scratches which have affected its overall quality?
The price of a watch is not always high simply because it is an antique. A contemporary model will hold higher value over dated ones. The provenance of the watch is also significant to calculating value. Our expert appraisers will have to look at its paperwork. Do you have the original box and bill of sale? Are the watch's servicing papers ready to be analysed? These documents can be important in determining your Rolex's value.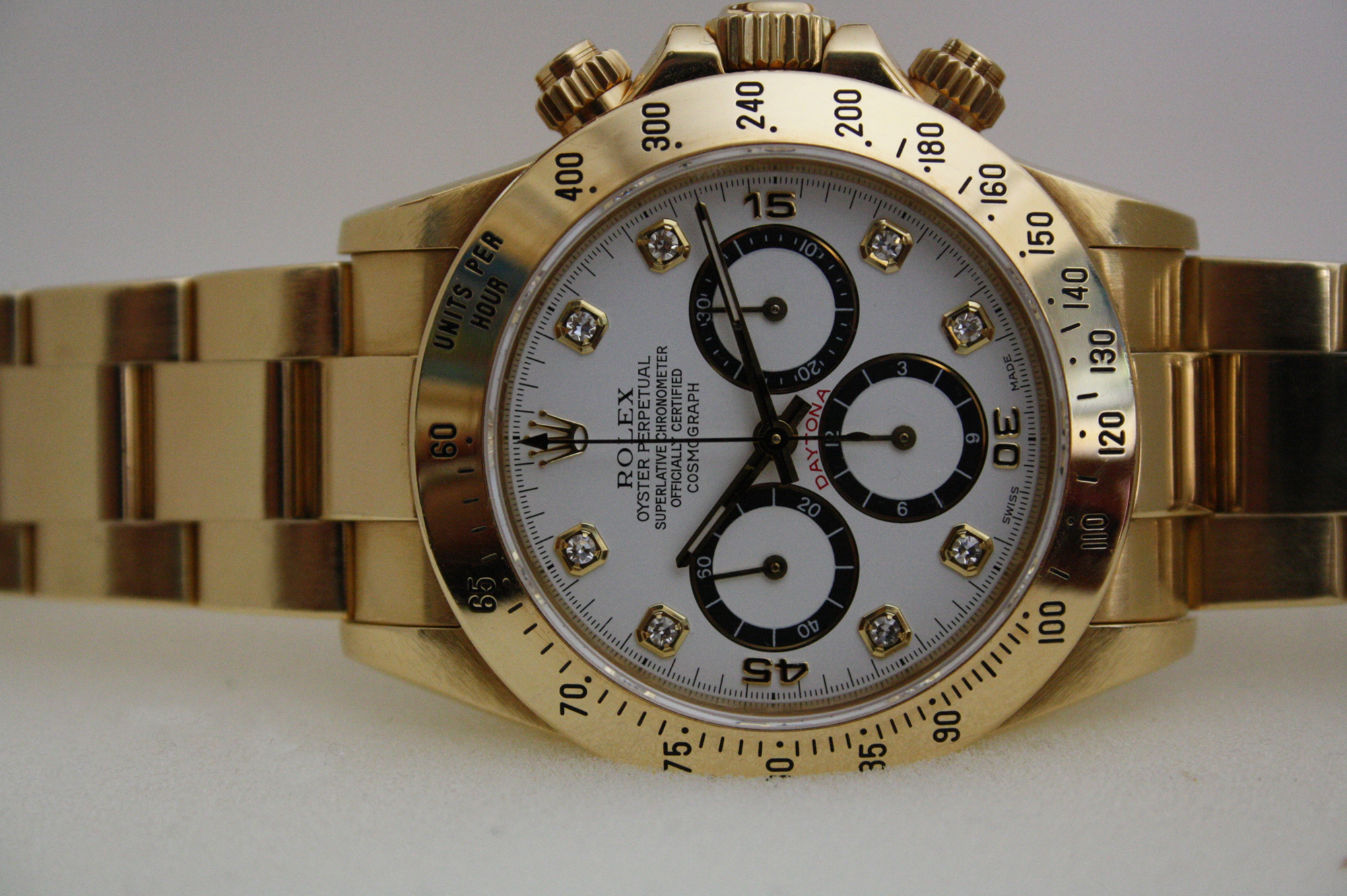 Our approach to appraisal
When it comes to appraisal one of the most important aspects of a valuable watch is the manufacturer. In the case of Rolexes they are ideal to release loan funds against. They are a well respected, high value and well-established brand. They are also one of the most expensive brands of watch in the world. However, the value of each Rolex differs from model to model. The skilled appraisers at New Bond Street Pawnbrokers will assess the value of the watch by looking at its condition, age, rarity and their association with notable people: Does the Rolex have connection to numerous celebrities? Has it been featured in a plethora of films? The most iconic Rolex watch is perhaps the Submariner worn by 007 in Ian Fleming's James Bond films. The highest sold watch ever sold at auction was one owned by the late actor Paul Newman.
Evaluations will also be made to the watch by determining its age. Just because a watch is old does not necessarily determine its value. The age must be assessed in conjunction with other important factors including its condition and scarcity. A rare watch may be valuable but it will be of even greater value if it is in working order. All these factors combined will in the end determine the overall value of your watch and consequently the value of the loan you will be able to take out with us.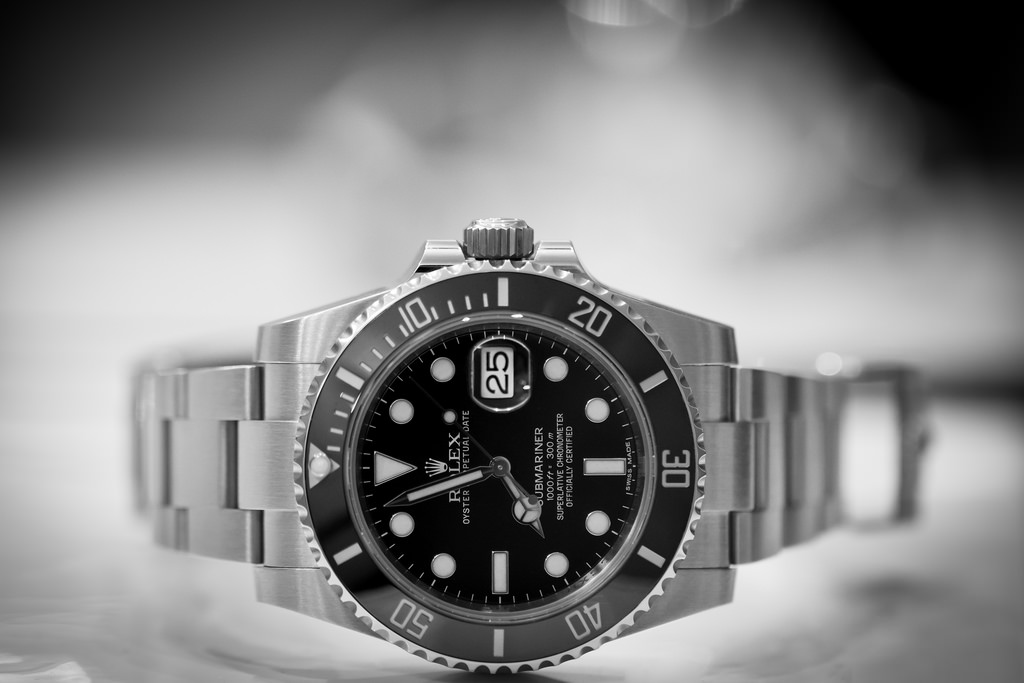 What happens when my Rolex has been appraised?
Your watch will be appraised by the most professional experts. David Sonnenthal, resident appraiser for the beloved Chanel 4 "Four Rooms" TV show leads our team of in-house experts. When the value of the watch has been determined a loan can then be agreed upon with you. We will work in a strictly private and confidential way to ensure the maximum amount of credit possible can be put against your Rolex. You will receive 100% of the agreed upon loan. There will be no background checks, contract fees or hidden charges of any kind.
The loan put against your Rolex will be based on auction estimates and current market values. We also offer specialist advice and immediate appraisals throughout your loan process. You will be given the advice and support you need throughout.
Some of the many watch brands we loan against include: A. Lange & Sohne, Breguet, Breitling, Bulgari, Cartier, Chopard, Harry Winston, Hublot, IWC, Jaeger LeCoultre, Omega, Panerai, Piaget, Richard Mille, Roger Dubuis, Tiffany, Ulysse Nardin, Urwerk, Vacheron Constantin, Van Cleef & Arpels, Audemars Piguet, Patek Philippe, and Rolex to name just a few.
This post is also available in:

Français (French)

Deutsch (German)

Italiano (Italian)

Português (Portuguese (Portugal))

Español (Spanish)
---
---

---
Authorised and Regulated by the Financial Conduct Authority