Loans on Bentley classic cars
---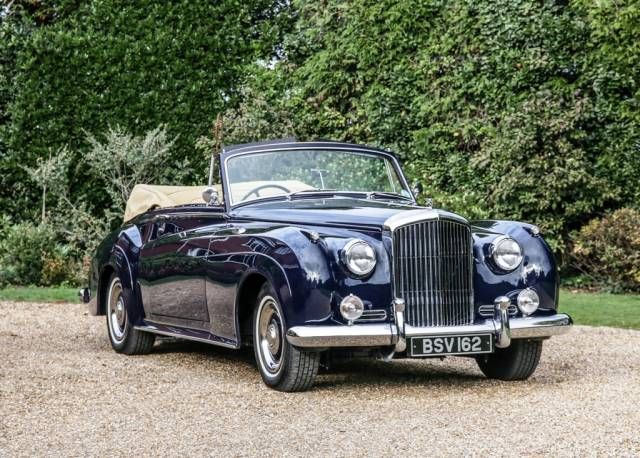 Are you thinking " Pawn my Bentley classic car?"
If you consider 'should I pawn my classic Bentley car', it may reassure you to know that New Bond Street Pawnbrokers has over 25 Yrs of experience in providing loans on Bentley cars at our award-winning pawn shop in Central London, and base valuations on our extensive knowledge of classic and contemporary vehicles, and auction-based estimates!
Releasing capital by pawning your classic Bentley car is a stress-free way of freeing up your assets and accessing cash quickly. The first step is to simply get in touch by calling call 020 7493 0385 or emailing us at info@newbondstreetpawnbrokers.com to book an appointment for valuation.
Our knowledgeable car specialists will assess your Bentley, looking carefully at aspects such as model, mileage, and condition. A loan price can then be offered that reflects a fair and accurate valuation of your classic Bentley vehicle.
Rest assured that our process is straightforward, discreet, and professional and that your prized asset will be stored in a secure environment for the term of your loan.
About Bentley cars
As the proud owner looking to pawn your classic Bentley car, you will already know that this brand exudes style and sophistication, and holds its value well thanks to its classic design and everlasting appeal.
Walter Owen Bentley – known as "W. O." – founded the brand in 1919. His talent for engineering and love for racing shone through in the first Bentley model he produced – launched in 1926 it was a touring car that also had the power to gain excellent results in racing competitions. Combining luxury with performance still defines Bentley today.
The brand grew, becoming famous for the "Bentley Boys", a group of dashing car racers who drove Bentley cars to spectacular results on the track in the 1920s and 1930s.
To this day, Bentley continues to push the limits of what can be achieved on land. In 2015 actor Idris Elba broke the "Flying Mile" UK land speed record, reaching a top speed of just over 180 mph in a Continental GT Speed.
The Bentley retains its reputation today as the classic British car, the embodiment of understated style and outstanding engineering. It is favored by royalty, celebrities, and those who simply understand the worth of an expertly crafted, high-performance vehicle that holds its value through the years.
Lending against your classic Bentley car
Owning a Bentley car is a reflection not only of impeccable taste but also an understanding of how a beautiful possession can become a useful asset, releasing capital quickly against a loan when required.
Recent auction results show how the value of Bentley cars remains impressive, hence the high valuations too when pawning it. In September 2016 a 1956 Bentley S-Type Continental Sports Saloon sold in the UK for £281,500 ($362,000). This magnificent Caribbean Blue example sporting red leather upholstery and restored to pristine condition was clearly a cherished example of a highly appreciated privately-owned car.
More contemporary models also fare well. In 2017 a 2002 Bentley Continental R Mulliner "Wide Body" reached $165,000, showing that the brand is valued whether the model is a vintage classic or a newer example.
If having reassured yourself of the value of your vehicle, you are still thinking, 'I should pawn my Bentley car in London' and would appreciate a professional company specializing in loans on classic Bentley cars, please contact the friendly, expert team at New Bond Street Pawnbrokers to book an appointment.
To get started, fill out the contact form on this page or call us on 020 7493 0385
*We are authorised and regulated by the Financial Conduct Authority