Loans on Van Gogh Art & Paintings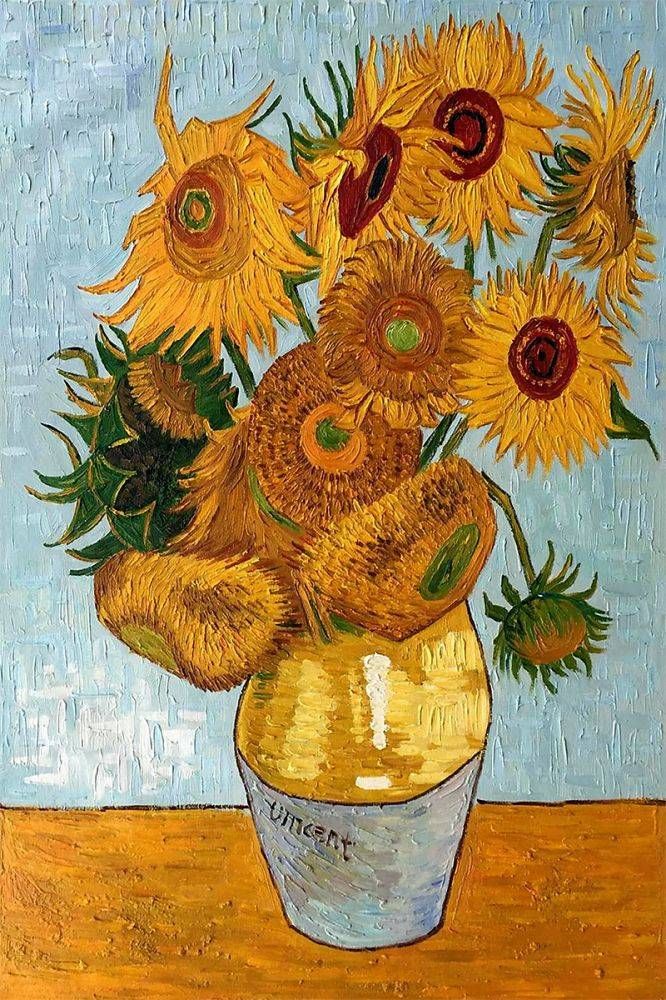 Pawn my Van Gogh Art or Paintings
If you are considering making the most of your Van Gogh artwork and releasing capital against it, New Bond Street Pawnbrokers offers loans on Van Gogh art & painting collections and individual pieces, at our store in Mayfair, Central London. We always operate with discretion and our knowledgeable team will ensure you receive the best offer for your art. If you are still wondering, 'can I pawn my Van Gogh art or paintings in London?', we've broken down the pawning process below.
WHO WAS VINCENT VAN GOGH?
Born in 1853 in the Netherlands, the life of Van Gogh is often considered a tragic one. Now considered to be one of the most prestigious and sought-after artists of all time, Van Gogh struggled as an artist and reportedly only sold one painting during his life. Van Gogh struggled with his mental health and towards the end of his life stayed in multiple psychiatric facilities. Contemporary art critics now view Van Gogh as one of the key artists who led the post-impressionism movement. As impressionism grew in popularity, so did Van Gogh's work.
Throughout the course of his life, Vincent van Gogh produced over 2,000 paintings. From landscapes to portraits, Van Gogh's artwork varies in subject and medium, though he often favored oil paint. Recurring features of Van Gogh's work include vivid colors and elaborate brush strokes which become more prominent in his work towards the end of his life.
IF I PAWN MY VAN GOGH ART OR PAINTING, HOW MUCH WILL IT BE WORTH?
Due to the high demand to own a Van Gogh's artwork and paintings from collectors and galleries alike, Van Gogh artworks of any size and subject are usually incredibly valuable. For example, a charcoal and graphite Van Gogh drawing, named 'Orphan Man with Cap' sold for around $700,000 at auction in 2018. Larger works by Van Gogh are typically seen as more valuable, such as the oil painting 'Fishing Net Menders in the Dunes', which sold for over $8 million at another 2018 auction in Paris.
If you are looking for a loan on your Van Gogh art or painting, the only way to determine the value of your piece is to have it evaluated by a professional. At New Bond Street Pawnbrokers we provide a specialist art brokering service and will offer you a fair price for your art after your free appraisal with one of our expert team members.
TYPES OF LOANS ON VAN GOGH ART COLLECTIONS AND PAINTINGS
We understand parting with your Van Gogh art may be a sensitive and difficult decision, which is why we, at New Bond Street Pawnbrokers, ensure each client receives a professional and confidential service. Releasing capital against your Van Gogh art is an effective way to access finance that can help you fund a new business venture or see you through a time of financial uncertainty. New Bond Street Pawnbrokers provide loans on Van Gogh art and paintings at our Mayfair location in Central London. We cater to an elite clientele including private collectors and gallery directors, so you can rest assured your artwork will be in safe hands.
Valuation
If you are wondering, 'when can I pawn my Van Gogh art in London?' simply contact New Bond Street Pawnbrokers today and one of our team members can book you an appointment at your earliest convenience. Please bring along any relevant documents to the appointment, such as a bill of sale, as this will help our experts determine the authenticity of your painting. We hope to have answered the question 'can I pawn my Van Gogh painting?' However, if you have any other questions do not hesitate to contact a member of our team.
Lastly, we also offer loans against all kinds of high-end art, please don't hesitate to get in touch.  Some of the many artists we loan against include Andy Warhol, Bernard Buffet, Damien Hirst, David Hockney, Marc Chagall, Raoul Duffy, Sean Scully, Tom Wesselmann, Tracey Emin, Banksy, and Roy Lichtenstein to name just a few.
*We are authorised and regulated by the Financial Conduct Authority