Loans on Damien Hirst Art & Paintings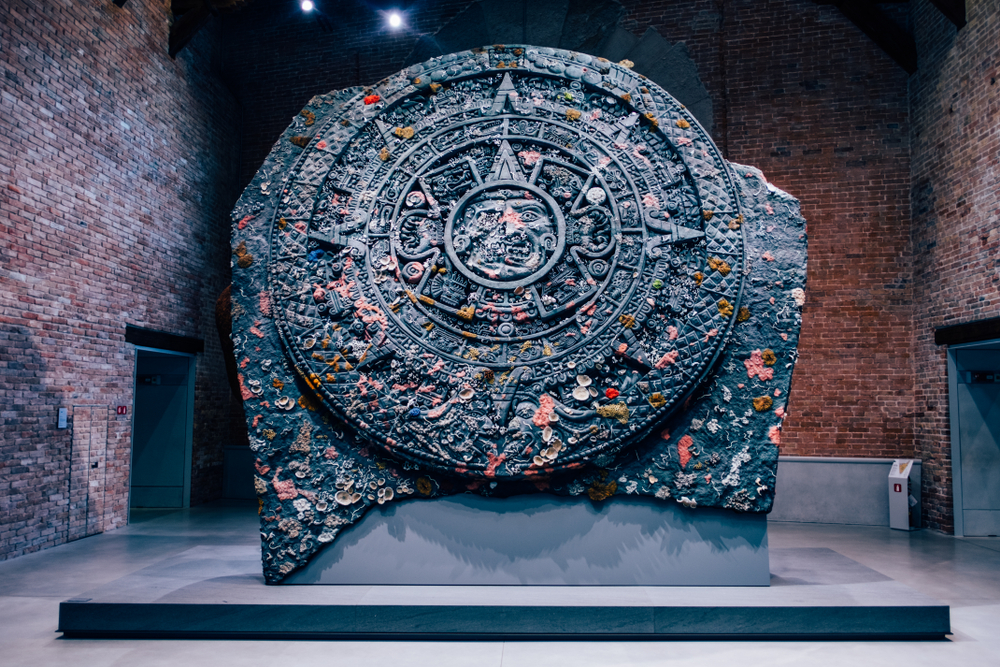 Pawn my Damien Hirst Art or Paintings
If you are looking for loans on Damian Hirst's paintings and art, then you already know that Damien Hirst is one of the most iconic British artists of the late 20th century and reportedly the country's richest living artist, with an estimated wealth of over £200 million. His controversial and often elaborate modern art pieces have made him synonymous with the contemporary art scene in the UK, and are sold alongside some of the most expensive pieces of art in the world. Many of Hirst's pieces have sold with a hefty price tag, but undoubtedly his most famous installation is 'The Physical Impossibility of Death in the Mind of Someone Living'. This divisive but undeniably thought-provoking piece consists of a dead tiger shark, preserved in formaldehyde solution and presented in a clear display cabinet.
Producing the artwork cost £50,000 in itself, but it sold for an undisclosed fee (reported to be around £8 million) in 2004. His 2008 auction, 'Beautiful Inside My Head Forever', was a record-breaking two-day event at Sotheby's Auction House in London, that made £118 million over 128 items, another addition to the "most valuable collections ever sold" list.
Clearly then, Hirst is a very sought-after artist. So, if you've been thinking 'I might pawn my Damien Hirst art or paintings' you'd be in luck. Our dedicated fine art team will be happy to assess your piece for its value, and we operate an open-door policy at our Mayfair offices. Simply drop in, and we'll assess the potential value of loans on Damien Hirst art that we can offer you at our award-winning pawnbroking shop in central London.
However, should you or your Damien Hirst installation (some of them are quite large) be unable to make their way to our office, contact us by phone or using the form on the right and we will be glad to arrange something suitable for you.
What makes Damien Hirst so desirable?
Many books have been written on the subject of Damien Hirst's art. What you can say, is that the notoriety Hirst gained in the 1990s as a member of the Young British Artists gives him a unique cultural position. His controversial artworks always attract media attention and are often expensive to make – such as his Golden Calf, a marble-plinthed formaldehyde-preserved cow with 18-carat gold horns and hooves, which sold for £10.3 million in 2008.
If I pawn my contemporary Damien Hirst art or painting, does it have to be in excellent condition?
We assess all our valuable artworks on a case by case basis. Our team of leading experts, including David Sonnenthal of Channel 4, will provide you with an accurate and fair market valuation that reflects the condition of the piece.
Will I need provenance before I can obtain loans on my Damien Hirst art & paintings?
Certificates of authenticity and proof of purchase are very important when dealing with fine art. In the case of Damien Hirst art, some installations may have required maintenance, so it would be helpful for us to see your records for that as well.
How does the evaluation process work?
If you're thinking 'I might my pawn my Damien Hirst art or paintings', for whatever reason, we'll be waiting to help. You can drop by our central London Mayfair offices, or contact us ahead of time to arrange an appointment. From there, we will a tailor a plan to the needs of your artwork, that will allow us to present a valuation in the quickest and most efficient manner. Our team has:
• Over 25 years of experience in dealing with valuable art
• A comprehensive and diligent evaluation process
• Secure and exclusive storage facilities for all our artwork
So we can guarantee you'll be highly impressed with the quality of our bespoke loans service on your Damien Hirst art or paintings.
Lastly, we also offer loans against all kinds of high-end art, please don't hesitate to get in touch.  Some of the many artists we loan against include Andy Warhol, Bernard Buffet, Damien Hirst, David Hockney, Marc Chagall, Raoul Duffy, Sean Scully, Tom Wesselmann, Tracey Emin, Banksy, and Roy Lichtenstein to name just a few.
*We are authorised and regulated by the Financial Conduct Authority