Loans on Bernard Buffet Paintings & Art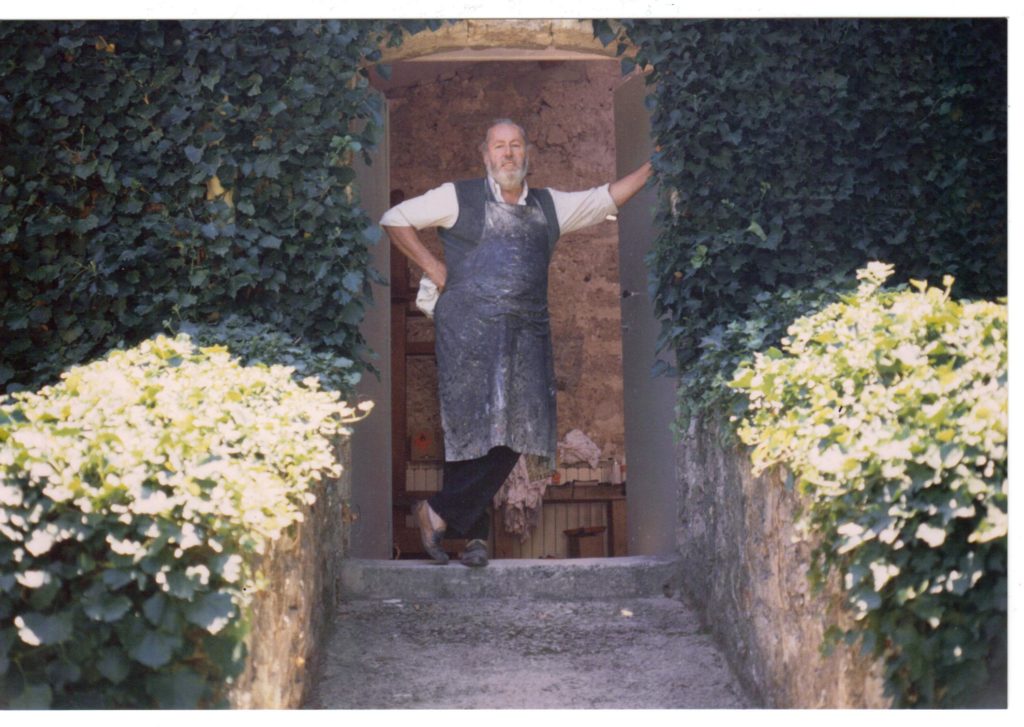 Pawn my Bernard Buffet Painting & Art
Are you asking yourself, "Should I pawn my Bernard Buffet art or painting?" A perennial favourite with collectors, the works of the French expressionist painter are valuable assets to those lucky enough to own them.
And so for those of you looking to secure loans on Bernard Buffet art or paintings, here are some things to bear in mind:
Sell or pawn your Buffet art?
Owners of high-value artworks are often stuck in a quandary between wanting to get value out of the pieces in their collection, and not wishing to relinquish a piece that is likely to appreciate in value over time.
Selling that treasured Bernard Buffet painting can seem a more drastic step than you are prepared to take.
Thankfully, this is where a pawnbroker can help. By securing a loan on your Bernard Buffet piece of art or painting, you can get financial assets when you need them, to help you to buy that new home or start that business you have been dreaming of.
A French master
Born in 1928 in Paris, and educated at the National School of Fine Arts on the Left Bank of the Seine, Bernard Buffet worked in Eugène Narbonne's studio and developed a bold, graphic style of expressionism and deft use of colour. He also took a stand against abstract art by establishing the Witness Man collective of artists.
Buffet produced more than 8,000 works before taking his own life in 1999. Despite never achieving critical acclaim during his lifetime, he enjoyed enormous commercial success.
Buffet's works remain consistently popular with collectors, raising huge sums at auction. The highest price tag to date was for his 1991 work Les Clown Musiciens, Le Saxophoniste, which fetched £1 million at Christie's in London in 2016. Second place goes to La Tour Eiffel (1955), which raised £774,000 at Matsart in Israel also in 2016; followed by Scene De Rue (1956), which Sotheby's in New York sold for £620,000 in 1990.
A high-end pawnbroker you can trust
If you do decide to take out loans on Bernard Buffet art or paintings, you should choose a reliable pawnbroker. New Bond Street Pawnbrokers has been providing loans against fine art for more than 25 years, supplying over £25 million in asset loans. Our expertise and attention to detail have earned the trust of our many international clients (with more than 80 per cent of clients returning to work with us again).
Besides expertise, we are also renowned for our discretion. Your finances, your art collection and the value of the works themselves are your private business, and you can trust that we won't spread a word about either of them to anyone.
How to pawn my Bernard Buffet painting & art
So how do I pawn my Bernard Buffet painting at your store in London? First, we will need to evaluate the work. Bring it to us (or we can visit you) and once we've verified the provenance and provided an estimate, we will store your work in a secure art storage facility appointed by Her Majesty The Queen.
With the valuation complete, we'll offer you a loan with a contract regulated by the Financial Conduct Authority. The maximum duration of the loans we offer is normally seven months, although this can sometimes be extended if needed. Once the loan is repaid in full including the interest, we'll return your Bernard Buffet work to you in great condition. You can continue to enjoy it at home and when the time is right, you can get a great price for it at auction too, if you wish.
For more information on pawning a Bernard Buffet artwork, contact New Bond Street Pawnbrokers. Some of the many artists we loan against include Andy Warhol, Bernard Buffet, Damien Hirst, David Hockney, Marc Chagall, Raoul Duffy, Sean Scully, Tom Wesselmann, Tracey Emin, Banksy, and Roy Lichtenstein to name just a few.
*We are authorised and regulated by the Financial Conduct Authority