Loans on Porsche classic cars
---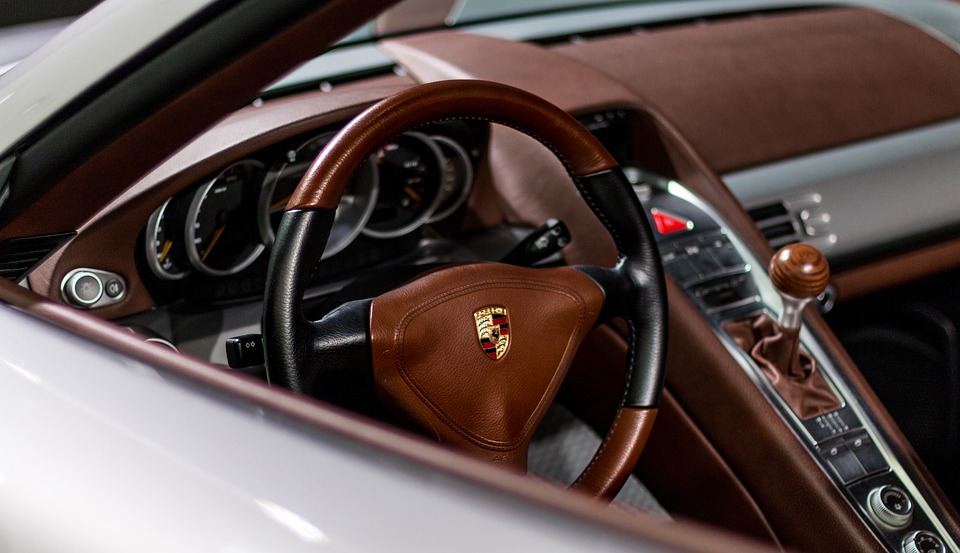 Are you thinking " Pawn my Porsche classic car?"
We're often asked by customers "Is it possible to pawn my Porsche classic car?" and the simple answer is yes. If you're the proud owner of a Porsche classic car and you need to unlock some of the money tied up in it, contact New Bond Street Pawnbrokers today. We're specialists in dealing with all manner of high-class property, especially loans on classic Porsche cars, Rolls-Royce, Aston Martin, Bentley, and other valuable classic cars. We provide professional and discrete loans against Porsche classic cars, and we'd love for you to drop in and pay us a visit at our award-winning shop in Mayfair, London.
Far from specialists in just Porsche, we've extensive experience offering loans against a variety of the world's finest automobiles. Ferrari, Jaguar, Maserati, Bentley – the list is endless. If it's a classic motor vehicle, you can guarantee that we'll offer you a fair and reasonably priced loan against it.
Call us today or use our contact form to find out more about our loans on Porsche classic cars.
The driver's car
Ferdinand Porsche began his company in 1931, and many people don't know the company's first car didn't even actually bear their name – though it's one you'll have no doubt heard of. The German Government commissioned Porsche to build their "Volkswagen", or people's car, and that would become the ever-famous Beetle.
On the back of that success, however, the company was able to design and develop their own cars, which have all become highly popular for their brilliant driving dynamics. There is of course the highly popular 911, their early 356 coupe and spyder, and what many consider to be the last true analogue supercar, the Carrera GT.
Air-cooled models are particularly buoyant, value-wise, at the moment, making loans against Porsche classic cars highly popular.
Arranging the loan
We're professionals and so specializing in making pawning on classic Porsche cars as simple and straightforward as possible. It begins with you making contact, giving us a brief overview of your car and an idea of what you're hoping to get in terms of a loan.
We'll then make an appointment with you at our London premises, to which you can either drive your classic Porsche or we can assist you with transportation if need be. Then we'll appraise the vehicle to determine its value and the loan we would be willing to offer you. This process takes into account a number of factors – mileage, condition, provenance, current market value, to name just a few.
Once we have determined our offer, we'll present to you a contract which you're free to accept or decline. Should you accept, you'll get every penny of the loan that we offered you, there are no hidden costs or secret charges to worry about. We'll then store your classic Porsche at our discrete storage facility.
Loans on classic Porche cars, centered around you
The payment terms of our loans against Porsche classic cars are flexible depending on your circumstances. If you want to pay it off sooner rather than later, you can. Your exquisite classic vehicle will stay with us, securely stored, until the balance of the loan is paid. At which point it will be released to you again to cover many more happy miles.
For experienced and discrete pawning on classic Porsche cars, contact New Bond Street Pawnbrokers today either by calling or by visiting our London Mayfair shop.
We  offer loans against the following classic cars: Aston Martin, Bugatti, Ferrari, Jaguar, Mercedes and Porsche
To get started, fill out the contact form on this page or call us on 020 7493 0385
*We are authorised and regulated by the Financial Conduct Authority
Can you pawn a Porsche car?
Porsche are one of the most beloved automotive brands worldwide, known for their sleek, timeless designs and superlative performance on the road. Founded by Ferdinand Porsche, the former chief engineer of Mercedes-Benz, Porsche was built from experience in innovative design, the strength in German engineering, and the acute knowledge of the hidden desires of the car owner. Having developed his reputation through work on 'The People's Car' for Volkswagen in 1931, Porsche formally founded his company in 1947 following the end of the world war. Having crafted many popular racing cars in his time, Porsche's honed skills in sports car manufacturing was instilled into the Porsche brand, resulting in the creation of the 356 Coupe by Porsche's son in 1948. Following this success, Porsche went from strength to strength, resulting in the first iterations of the Spyder. With a commitment to delivering even faster performance, Porsche worked on developing a six-cylinder vehicle. The product of their endeavour, the 911, became a hit within the racing circuit upon its release in1963 and marked Porsche as a world-leading car brand, which remains true to this day. If you are the lucky owner of a Porsche car, it is possible to secure a loan via a pawnbroker. There are many elements that a pawnbroker must consider when valuing a Porsche car. Date of manufacture, model, mileage, overall condition of interiors and components, as well as the brand's prestige and reputation will affect the overall amount you can secure. As one of the most trusted and reputable pawnbrokers for high-class property in London, New Bond Street Pawnbrokers have the brand knowledge and automotive expertise to give you a fair and accurate assessment of your Porsche car, and offer you the best loan possible on the market. When seeking to pawn a Porsche car, you must first ascertain that your pawnbroker of choice is a regular dealer within the high-end automotive market. Borrowing against such a high-value item requires extra diligence and knowledge of your pawnbroker, so that you can trust that they are not taking advantage of your custom by undervaluing your vehicle. The pawning of high-value property such as a Porsche car needs to be conducted in a professional and discreet manner, to ensure that your property is safe in the possession of the pawnbroker. This assures you that you are the recipient of a properly conducted loan that has been fairly agreed with all repayments recorded and measured in a legally compliant manner.
Can you pawn a used Porsche car?
The high-end reputation of Porsche as a classic car brand means that the value of a Porsche car tends to deviate from the norm for your standard vehicle. While certain models can depreciate in value over time, Porsche is the home of a catalogue of many timeless models that gain value and prestige as the years go by. Providing the condition of your used Porsche car meets the exacting standard, and your car has not been serviced or repaired with the use of third-party parts, your used Porsche car could secure you a loan within the realms of six figures, depending on the model. Used Porsche cars that have not yet entered the classic canon are valued differently, due to the varying nature of the market, but are still attractive propositions to many pawnbrokers. As the supply of used Porsche cars tends to be higher than the supply of classic models, depreciation can accelerate between the car age of 5-10 years. Before pawning your used car, you must ascertain as part of your agreement that your total loan will not be adjusted for inflation, interest, changes in market value or other outliers. The fairest loan agreement that benefits the pawnbroker and the owner is to agree a loan that is completely accurate to the time of transaction with a fixed interest rate if applicable. Aside from these caveats, the valuation of used Porsche cars tends to be the quickest and easiest to complete, due to the wealth of market information on more recent models. To ensure the best service, you must complete research into local pawnbrokers who accept Porsche cars in their repertoire. As a trusted London pawnbroker for high-class property, New Bond Street Pawnbrokers is part of a lucrative circuit within the Mayfair region. As a neighbour to many retailers and merchants of high-class goods, including Selfridges, New Bond Street Pawnbrokers is part of an established location known for trading in high-value properties. As such, we are part of a thriving hotspot for dealing and trade with high-end car brands, including but not limited to Aston Martin, Bugatti, Rolls Royce and Bentley.
Can I pawn my Porsche 718 Cayman car?
Debuting in the market in 2016, the Porsche 718 Cayman was developed as a successor to the original Cayman model and followed the unveiling of the 718 Boxster in the same year. The 718 signage was first used by Porsche in 1957, as a premium sports car of one or two-seat design, specially adapted for Formula racing. The 718 signage was resurrected for the new Cayman model, giving modern-day customers the opportunity to own a 21st-century update on a classic model. Unlike the racing focus of the 718 models of the past, the 718 Cayman is designed to elicit a vintage feel and evoke a nostalgic feeling but is thoroughly intended for modern lifestyles and driving excursions. Offered with either 2.0l or 2.5l engines, they are a perfectly robust option for everyday driving in style, but operating at a more leisurely pace that the sports cars that Porsche is usually known for. Now entering its third design iteration, the 718 Cayman remains popular on the market since its debut and is often the choice for buyers looking for a more affordable alternative. In essence, they are a sensible Porsche entry point for first-timers to the brand. The three iterations of the 718 Cayman have slight differences that affect value. The 2018 version updates the original with slightly enhanced launch controls and the new GT option for more powerful driving. The recently released 2020 version furthers these developments, with the unveiling of a 4.0l engine for the first time in the model's history. Being a modern model in the Porsche repertoire, valuations for the 718 Cayman follow standard practise as other car brands. The original model of 2016 will have seen marked depreciation in value from new, especially as a Porsche model already pegged as a cheaper alternative. Highest valuations are likely to be reserved for the GT variants, particularly the new 2020 model. To maximise the value of your 718 Cayman, pawnbrokers will be looking for minimal to no damage, particular for models over 3 years old. Models manufactured in 2017 or before will have also exceeded their warranty plan, which also greatly impacts value. Mileage is also a large factor, with drops in valuations starting from 25km, and seeing further increase once reaching the realms of 50-60km. This can be balanced against if certain components show less wear and tear as expected for a car of said mileage, such as clutches, air conditioners and condensers. Pawnbrokers will be trained to identify warning signs that mileage has been deauthenticated. This can usually be ascertained by the quality of the disc brakes, condition of rims and also the depth of tire tread. New disc brakes present on a 718 Cayman that has a 10km mileage or under are commonly rejected. In terms of the value of loan to expect, the variances will go by engine size and date of manufacture. 2016 and 2017 2.0l models are valued at the average price of £30,000. Later models of the same engine size have a higher value, with the best condition models valued in excess of £50,000. Any models that are as close to the present day in release date can be valued near to sale price, which varies between £60,000 - £81,000. The highest value model on the market, the 2019 4.0l 718 Cayman GT, is frequently valued over 6 figures, with the average valuation coming to £109,000. All of these figures are set averages within the industry and can vary depending on the condition of your car. If you feel your Porsche 718 Cayman can meet standards close to those described above, you can safely assume that you can borrow within the established prices.
Can I pawn my Porsche 911 Carerra car?
The Porsche 911 Carrera is a flagship model for the German manufacturer, first debuted in 1973. The Carrera was an adaption of the much revered Porsche 911, introduced to the world back in 1963. This historic model has been a stalwart on the racing track, frequently modified for major world championships, from Daytona to Le Mans. The Porsche 911 iteration continues to be manufactured today, including the Porsche 911 Carerra. The Porsche 911 Carrera is arguably the most popular variant on the 911 model, possessing the finesse and unique style of the classic car, but with none of the flaws of previous models and enhanced performance. As such, the value of a Porsche 911 Carrera can prove lucrative to owners looking to secure a loan. The most modern variant of the 911 model is the 992 Series, which was launched in 2019. Before this, the most recent variant, and the most driven variant today, is the 991 series. Slightly larger in size than its predecessor, the 991 series took the 911 design philosophy and updated it for a modern age, developed to improve fuel economy while maintaining the expected Porsche performance. This sturdier model reinforced the sleek edges and sporty origins of the 911 and made it more suitable for small families and couples, with advanced interior controls making the car an easy, smooth drive even at its fastest speeds. 7 releases of the 991 series were made available to the market, which creates a knock-on effect in terms of valuing your model. The 2019 release of the 992 model remains the highest value model for pawning, due to being the most recent release. Owners can expect enthusiastic offers well within the bracket of £150,000 to £180,000, thanks to the proven quality of the 992 series on the road and its preceding 60-year reputation as one of the best cars in the world. However, the 2018 GT iteration also retains a high market value, mainly due to only 500 models being sold worldwide during its tenure. At current standing, this iteration can be valued at up to £150,000 depending on your pawnbroker or dealer, as well as the condition of the vehicle. Going further back in time, the 911 Carrera starts to depreciate in value. Cars with a date of manufacture of 2017 or earlier will attract lower loan offers due to the end of warranty, with mileages above 40km impacting the value further due to the predicted lifetime of serviceable parts. However, depreciation is less steep as seen in other Porsche models due to the reputation of the 911 Carrera and their proven reliability from quality engineering. Pawnbrokers are well accustomed to the life cycles of the 911 Carrera and will be able to spot discrepancies model by model. Within the UK, it is important to be especially aware of your service history, as there are many established independent servicers, who offer Porsche-level of quality, but may not use the exact tools, methods and parts as expected in a good condition 911 Carrera ready for pawning. Other factors to be aware of are the effects of aesthetic choices of value. As a flagship model, the colourways and customisations of the 911 Carrera are more varied than those offered with other models in the present day, and certain colourways and customisations can be seen as undesirable to certain pawnbrokers. The figures expressed above can vary by pawnbroker and will depend on the specific conditions of your vehicle. You should always take these suggested figures at face value and seek a full consultation to get a correct valuation.
Can I pawn my Porsche Taycan car?
The Porsche Taycan is one of the most recent innovations of the Porsche brand, as its first-ever fully electric sports car model. Debuting to the world in 2015, the Taycan is now in full manufacture and expected to release globally this year. It has thus far received rave reviews globally for its performance, equivocal to the power and speed of a standard petrol-fuelled car. The Name 'Taycan' is of Turkish origin, roughly translated to mean 'lively, young horse', and is directly inspired by the famed steed in the Stuttgart coat of arms, as featured in the Porsche logo. If going by power, speed and reliability, the Taycan lives up to the name. As a brand new model and new frontier in sports car engineering, the Porsche Taycan is an exciting prospect for the automotive industry and will be a unique provision for pawnbrokers in the future, who will already be making plans for loan agreements regarding electric-powered vehicles. Four variants will be released at launch - The Taycan 4S, the 4S with Performance Battery Plus, the Taycan Turbo and the Taycan Turbo S. With specifications that place the Taycan as a high-performance vehicle, with speeds of up to 260 km/h, the undisclosed price is rumoured to be in the region of £200,000. There are plans to release an SUV model in the future, currently known as the Taycan Cross Turismo. As far as a potential investment can be considered, the advent of the electric car has caused a sea change in the world of high-class cars and their value as assets. Being developed from a new technology, the pricing of electric cars is considerably higher overall when compared to an equivalent model powered by petroleum or diesel. When considering established full electric models that are already on the market, the allure and exclusivity of the technology has elevated their value and social standing. The best example of this currently available as a comparison is the Tesla Model series. Beloved worldwide and coveted as a status symbol, Tesla made the idea of owning a fully electric car socially acceptable and gave it the same allure as the traditional sports car. Combined with impressive performance, Tesla cars are now a much-welcomed asset by pawnbrokers, especially in North America. If the Porsche Taycan is to live up to expectations as promised, and already exceeding the Tesla on speed and power according to specification, then it will also enter the market as a highly regarded model that will be considered enthusiastically by pawnbrokers alike. If you are one of the lucky 20,000 who has already secured a Porsche Taycan for its launch, you may not be fully considering what you could borrow against it should you wish to. While we cannot give accurate estimations until the car is released and exists within the market, we can project factors that will ensure you are able to secure the best loan possible. Fully electric cars will effectively be judged on battery size, battery lifetime, extra technological advancements and charger quality, aside from the regular factors that impact car value, such as date of manufacture, quality of components and aesthetic condition. For the environmentally-conscious looking for a supercar that performs to the level of a traditional model, the Porsche Taycan will definitely fill the gap. However, if you like to invest in high-class property, including classic cars, and are looking for a long-term financial investment, it is worth allowing the Taycan to be properly introduced to market before considering purchase.
Can I pawn my Porsche Panamera car?
The Porsche Panamera is a full-sized model, manufactured specifically for standard driving in comparison to traditional Porsche sports cars. Colloquially known as the 'XXL Version' of Porsche's beloved 911 model, the Panamera has developed a reputation as being the choice of the seasoned Porsche owner looking to mature their style and invest in a more robust option. Unveiled in 2009, the Panamera has survived criticisms from Porsche purists to garner its own fans in its own right, helping to bring a new cohort of owners within the Porsche brand and widen their appeal across international markets and age demographics. A heavy-duty drive, this four-door model is one of the heaviest models that Porsche have released in their history as a company, weighing in at 1800kg. Equipped with a 3.0l up to a 4.8l engine, the Panamera has 9 variants to currently choose between, including hybrid and diesel models. The oldest of these current variants, from the original 2009 launch, can be valued at an impressive £30,000 if in mint condition. The younger the model, the better you chances of commanding a higher loan from pawnbrokers. There are certain Panamera installments from 2012 that were reported with faulty turbos. This could affect the valuation of your Panamera should that be your date of manufacture, but if your car is in mint condition, then this may not be factored into your valuation. Porsche Panameras manufactured in 2013 onwards benefitted from a redesign, which are also considered far kinder by pawnbrokers in comparison to earlier models. Panameras from 2015 onward with mileages of 60,000km or below can get loan offers within the range of £40,000 - £49,000, subject to meeting other conditions. While diesel variants are considered the better buy for a long-lasting Panamera, and thus a car more likely to retain value, the GTS models are known to be better to borrow against. The GTS is a rare customisation on active Porsche Panameras, and the 4.8l can get an impressive value of up to £60,000, even for models that have passed their 3-year warranty period. Aside from the date of manufacture and core components, there are other factors to your car's condition that you should be mindful of. The Panamera is the most sensitive to losing value based on colour way and wheel customisation, in comparison to other Porsche models. If your Panamera is in a more traditional colour with quality interiors and trims, you should be in the best position to secure a high-value loan. Other things to check before going ahead with pawning are the condition of your engine and gearbox. While many Turbo engines were amended following the flaws in early models, it is thought that Panameras with mileages of 80,000km or over should be serviced before trade or pawning. The specialist Porsche PDK controls are also susceptible to stiffening, and will require fluid changes every 36,000km of driving to maintain smoothness. These guidelines are not the official standpoints for every pawnbroker. As such, these valuations should be seen as an estimate. Before you pawn your Porsche Panamera, be sure to check the full condition of your car, especially against other Panamera models that have been sold or traded in previous years. This will give you a more realistic and updated idea of how much your car will be valued at by pawnbrokers before your enquire.
Can I pawn my Porsche Macan car?
The Porsche Macan is the German brand's flagship SUV model. The five-door drive was formally debuted in Japan in 2013, before going on sale in 2015 alongside the Panamera and Cayenne models. Delivering the same classic Porsche performance, The Macan was intended to form part of a new generation of Porsche manufacturing, appealing to a new kind of customer that do not usually show interest in sports cars. The Macan has since been redesigned and released in two new iterations since its debut to the market. The 2016 update featured improved steering controls and extensions on both the exterior and exterior. 2016 also saw the launch of a four-cylinder model. The most recent iteration debuted in 2019, delivering an overhaul in terms of LED lighting, colourways and wheel modifications, as well as a formal introduction of advanced controls for parking and traffic assistance. Equally to the Porsche Panamera, the Macan was initially met with some resistance. However, it has overcome negative opinions to have a successful launch, with 350,000 models active worldwide, including 100,000 in China. Available in Turbo, GT and Diesel variants, there are notable factors to each Porsche Macan that can affect the loan offer you can command as an owner. Pawnbrokers will look more fondly at the most recent iteration, being the most technologically advanced and newest to the market. A 2019 edition Macan with a 3.6l turbo engine stands to attract the best valuations, as close to initial sale value as possible. Models with the lowest returns will be from close to the model's launch, with 2015 models with full Porsche servicing history only commanding within the region of £25,000 to £30,000 at best. Depreciation from the latest model working backwards tends to be the steepest amidst the entire Porsche catalogue. While the highest valued models still fetch at best £45,000, the drops between models from 2016 and early 2017 are considerable, purely based on the date of manufacture and significant changes made per iteration. In order to get the most value out of our Porsche Macan with pawnbrokers, it is critical to have a full service history from Porsche, or at least from a verified independent Porsche expert. Any use of third-party tools, methods and parts that are found during valuation will greatly decrease the loan offer made. Mileage plays as much of a part in the valuation of a Porsche Macan as it does for other Porsche models. Mileages that exceed 40,000km will start to lead to lower loan offers. Otherwise, Macans in mint condition that are still within their 3-year warranty should still be able to command in excess of £40,000. As a non-traditional model in the Porsche catalogue, the Porsche Macan is sometimes unfairly seen as a financial burden by automotive experts and dealers. Since brand new models with high-performance specifications are retailed for £65,000, the drop in value after just 12 months of use with low mileage can seem off-putting. However, due to the robust, low-maintenance design of the Macan, especially the Diesel variant, pawning your model could prove an excellent short-term solution for liquifying your asset without relying on sale, before claiming it back for many more years of use on the road.
Can I pawn my Porsche Cayenne car?
The Porsche Cayenne was Porsche's re-entry into the market of off-road vehicles, first debuted in 2002. Since joined by Porsche Macan, the Cayenne is a mid-sized luxury SUV model. Following its debut, the Porsche Cayenne received rave reviews and became a popular addition to the Porsche repertoire in the years following, before receiving its first update in 2010. Its first generation models were the Cayenne S and Cayenne Turbo, powered by V8 engines, before being joined by Diesel and VR6 variants. Soon after launch, the Cayenne became available in a GT variant, and also saw the release of many limited edition variants on the market. This included the Transsyberia racing model, of which only 26 we built, and a rare GT variant in 2010, of which only 1000 exist worldwide. As an asset, the Porsche Cayenne has seen itself be more of a financial investment for Porsche itself than it has been for its owners. The vehicle's well-earned reputation as a reliable 4x4 with smooth driving perfect for everyday does not translate as well to pawning and reselling, seen as a less attractive proposition compared to the beloved 911. Meanwhile, new car sales of the Cayenne have been known to fund sports car developments and excursions at Porsche and maintain their solvency as a business, especially in the lead up to the release of the Porsche Taycan. If you are looking to pawn your Porsche Cayenne, keep your expectations realistic in terms of value. While the Cayenne is an excellently engineered car built for longevity, its depreciation rate is significant, with Mk1 models from pre-2010 mainly valued at an average of £10000 to £20000. If you possess a Mk2 version of the Porsche Cayenne, you are in better luck, especially if you are in possession of a rare variant such as the 2010 GT. As a model still in manufacture, the younger your car, the better valuation you will receive from pawnbrokers, estimated as close to retail value for models post-2017. Aside from date of manufacture, pawnbrokers will carefully inspect the wear and tear of major components such as wheel treads, brake pads and gearboxes. Due to being a heavy duty vehicle, the Porsche Cayenne will experience considerable changes to its condition over time in comparison to sports car models, especially if used off-road. Your overall mileage and service history will play a core part in how much pawnbrokers are willing to offer you against your car. Owners have a better chance of a higher loan offer if full service history is consistent and up to date in accordance to Porsche's guidelines, and all servicing has been completed officially through Porsche. In terms of mileage, valuations can start to decrease for vehicles that have reached 36,000km or over, unless adequate Porsche servicing has been completed prior at approximately 18,000km in mileage. The final check you should make is if your specific model was ever part of a recall. There have been four total recalls for Porsche Cayennes since 2012, with Turbo models from 2012 and 2015 being the most affected. If your Porsche Cayenne was a part of these recalls, it is best to check with individual pawnbrokers if this will factor in their valuation.
Can I pawn my Porsche car?
Your individual capabilities to pawn your Porsche car are something we recommend determining before embarking on an agreement with a pawnbroker. Due to the high-value loans that Porsche cars attract, it stands to reason that you must have the financial security and solvency to pay said loan back over an agreed period of time with your pawnbroker of choice. Your financial history will be heavily weighted in your pawnbroker's decision on the type of loan agreement they will offer to you. Other factors can impact your ability to pawn your Porsche car. There are certain criteria that need to be met regarding the condition of your car, and they can vary greatly by model. Certain models can retain value even at a low-functioning standard or with high mileage numbers, but others can even be rejected if their condition is not at least like new. It is worth looking into the trade history of your car model to see if it would meet the standards of your pawnbroker. You must also have compliant evidence that demonstrates that you are the legal owner of the vehicle, and that you own the vehicle outright. If you have an outstanding agreement with a dealership or bank regarding car loans, finance payments, or if you have an alternative arrangement in terms of owning your car, there may be barriers to being able to pawn your car. Other types of legal documentation that can be accepted include those relating to wills, probates or inheritance of any kind, which is more common when securing a loan for classic cars. Aside from these factors, your ability to pawn your car will ultimately be at the hands of the pawnbroker. There are many implications that can go into whether a pawnbroker wants to accept your Porsche car. They vary from their overall personal interest in Porsche as a brand, to anything as simple as not having the storage space for your vehicle at that time. Taking the time to complete a thorough search for high-end car specialists within the pawnbroking industry will be a more efficient use of your time and will reduce the likelihood of you being rejected multiple times before finding the right pawnbroker for you. As specialists with high-value property, especially classic cars, New Bond Street Pawnbrokers can guarantee we have the resources and scope to discuss the possibility of pawning your Porsche car for you.
Can I pawn my Porsche Classic car?
If you have the fortune of owning a classic Porsche model, and would like to liquify your asset, pawning is a viable option that gives you access to money without having to forfeit your ownership. The valuation of your Porsche Classic car, as with more recent models, will depend on a variety of factors, particularly its condition, year of manufacture and any rare features that have antique or historic value within the automotive industry. Certain classic models will be valued higher than others, mainly because of reputation or the overall supply of said vehicle still in operation. For example, the 356 Coupe is known to reach in excess of £500,000 upwards when put to auction or sale, due to the age of the vehicle, the lessening supply of still-functioning models, and unique design features which are no longer in standard car manufacture practice. Complexities come into play when needed to balance the historic value of a car, versus its operability. While certain models from the 1960s and 1970s may be assumed to be of higher value due to their vintage aesthetic, their lack of functionality may cause their valuation to decrease significantly. Conversely, while the Porsche Boxster is a modern model in comparison, with a much shorter history in design changes, the increased functionality means a 1996 edition could be valued higher. When researching values of your classic model, it is best to view potential loans on a case by case basis, instead of assuming all classic Porsche cars are valued similarly.
Can I pawn my Porsche 911 Classic car?
As one of the longest standing models still available today on the market, there are many different versions of the Porsche 911 classic model, including the much-loved Porsche 911 Carrera. A variety of models have been released of the decades since the 60s, and identifying the dates of manufacture of the most valued version is crucial to understanding how high a loan you could secure against your Porsche 911. The unique history of the Porsche 911 is defined by the multiple relaunches it has experienced over the decades, with many standalone variants of the 911 created then discontinued within a few short years. These models include the 928, the 944, the 3.2 Carrera and the more recent 991 and 992 series. Models from the 1960s, due to their antique status and revered history as the first of its kind, have been known to be valued in excess of £1,500,000. These figures continue on a sliding scale as you move through the years, though certain models have retained a certain prestige. These include the 911 Carrera 3.2 models of the 80s, which can still command between £100,000 - £200,000 depending on your individual car and pawnbroker.
Can I pawn my Porsche 718 classic car?
While the moniker has been recently resurrected for new models, the Porsche 718 of decades prior is an esteemed, much loved model within Porsche's history. The original manufacturing run of the Porsche 718 in 1957 to 1962 will be where the most valuable versions originated from. For those lucky enough to possess any variants from this era in mint condition, loans in excess of £30,000 are achievable, especially for aesthetic idiosyncrasies in terms of colour way or interior. Beyond this, further variants on the 718 from the 1970s can also command impressive numbers. The famed 718 Spyder can fetch in the regions of £25,000, while GTR Coupes are also an attractive proposition for pawning.
Can I pawn my Porsche Boxster classic car?
The first generation Boxster was officially debuted in 1996, as a variation on the established 718 and Cayman models. The Boxster moniker has an illustrious history, a portmanteau derived from its boxer engine and roadster design. Over its four generations of manufacture, the Boxster has become a popular sports car, frequently named Car of the Year by popular media outlets and publications, including Top Gear and Playboy. First edition Porsche Boxsters will fetch between £5000 to £15000 depending on condition, idiosyncrasies in design and mileage. Those with convertible models stand to get higher value loan offers. Porsche Boxsters are a great short-term method for securing a loan, however, Porsche enthusiasts may not reap the benefits of owning a classic Porsche Boxster model until more time has passed. With the Boxster being revived by Porsche in recent years and retailing at high prices, it may take another few decades before your 1990s model begins to appreciate in value.
Can I pawn my Porsche 928 classic car?
The Porsche 928 was a flagship sedan model sold by Porsche between 1978 to 1995. Combining the comfort and ease of a regular sedan with Porsche's pedigree in sports car design, the 928 became a must-have model for over 25 years. Because of the rarity of the 1988 and 1989 CE models, with only 61 made in total, they can command the highest loan values, in excess of £30,000.
Can I pawn my Porsche Spyder classic car?
The term 'Spyder' can be confusing to those not inundated with Porsche's history. Often mistaken as a standalone model, 'Spyder' refers to the roadster build of many Porsche cars throughout history, particular early racing models in the 1950s and 1960s. Since being debuted as a variation on the 718, different iterations of the Spyder build have appeared throughout the decades, and are considered of significantly higher value than standard models. Modern day iterations of the Spyder are found in the newly-launched 718 and Boxster models, commanding in the realms of £60,000 and £80,000 depending on specifications. The Spyder build is perhaps most famous for its use in the Porsche 550 model. A beloved car in the 1950s, it became a symbol of notoriety as the car driven by James Dean when he died, and was one of only 90 cars made in this design. It is highly unlikely that many pawnbrokers have come across an original Spyder 550 from the 1950s, having passed through the hands of many noted vintage car companies. The highest recorded sale of a Spyder 550 happened in 2016, when the model owned by comedian Jerry Seinfeld sold for $5.5 million at auction. Rebuilds of Porsche Spyders based on the 1955 iteration are a popular collectors' item. Depending on individual characteristics and condition, pawnbrokers usually offer between £30,000 and £50,000 in loans for these models, though some can achieve even higher offers. Pawning Porsche 356 Coupe classic models. A famed model for the brand, with stand out design features that give it a unique edge, a good-condition Porsche 356 Coupe is a very attractive proposition for pawnbrokers, and is potentially the highest value vintage Porsche model within the market today. Often considered the first ever Porsche model placed on the market for general sale away from the race track, there are astonishingly still many 356 classic models in action to this day. Many original 356 models are often placed on auction for excess of £1,000,000, with standard models of good condition accumulating offers within the region of £500,000. Variants that attract custom include the Carrera models of 1961 and 1962, as well as the Speedster of the 1950s. Many of these models can easily command offers between £150,000 to £300,000.
How do I pawn my Porsche car?
Navigating the pawnbroking industry can feel complex. While comparable to banking and insurance companies, there are marked differences and nuances that must be understood before you pursue securing a loan from a pawnbroker. As noted pawnbrokers in London, New Street Bond Pawnbrokers is happy to open a consultation with you regarding your Porsche car model, talk you through the process and answer any questions you may have. If you are new to the world of pawnbroking, it is important to fully understand the process, to ensure you enter a fair and legally compliant agreement with your pawnbroker of choice. First, you must do your research into pawnbrokers and identify the pawn shops that can adequately value your Porsche car and thus offer you a industry-standard loan. With New Bond Street Pawnbrokers, you can make a phone call enquiry regarding your Porsche model in question and explain the type of loan agreement you are seeking. From then, you are invited to a formal consultation at our central London location, where we can complete the valuation of the car. This will involve a test drive, a formal check of all documentation in your ownership, a full inspection of the car's condition and identification of any third-party parts and components if necessary. Upon this valuation, we then create a fair agreement on a loan with you and repayment schedule within a legally binding contract. Our schedules are flexible and adapted to suit your financial situation, and contain no hidden costs or fees. We are authorised and regulated by the Financial Conduct Authority, to give all of our customers assurance of our legal compliance. If you decide to accept our offer and sign the contract, we will then store your Porsche car in a high-security facility in Central London, with full maintenance and protection guaranteed. Once your loan is paid, you are free to reclaim your vehicle as soon as possible.
How much can you pawn a Porsche for?
There is a long history in the dealing of Porsche cars, due to being a high value brand with a respected social standing. We regularly keep abreast with the auctioneering and trading of classic Porsche models, in order to provide the most accurate valuations possible to our customers. A standard used Porsche car still available on the market can fetch an average sale price of £95,000, with the highest value sale of a standard used Porsche being within the region of £160,000. The highest value models of Porsche cars are currently Porsche 911 Cabriolets, usually in silver and black colourways. In terms of standard used Porsche cars, the more recently your date of manufacture, the higher the loan you will secure. This trend can deviate depending on the type of model, for example the 2010 edition of the Porsche 911 (the 997) can be valued at over £100,000 depending on condition and specialist design features. The amount of money you can pawn your Porsche car for is further complicated if you are dealing with a classic model. Getting exact valuations of classic models is extremely difficult, due to the staggering amount of model variations over the decades, as well as unique vehicle properties that can only be identified by experts. In accordance with market trends, the highest value Porsche classic cars are usually historic variants of the Porsche 911 and the Porsche 356 Coupe. Being the first developed car within Porsche's history, the Porsche 356 Coupe is often considered an antique in the entire automotive history. Those lucky enough to be in possession of a 356 Coupe can easily sell for an excess of £500,000, especially for models as close to the launch date of 1963 as possible. The ultra-rare proto-models from the 1950s, including the 356 Cabriolet, have been known to have valuations around £700,000. The Porsche 911 remains the brand's flagship model, with many rare variants being part of its history. As such, certain variants of the Porsche 911 catalogue are highly sought after and can fetch in excess of £1,000,000, especially if the model was attached to a specific event or cultural moment. Other notable models from early in Porsche history include the 904 and 912 of the 1960s, which can get equally high valuations as their 911 sister models within certain markets.
What type of Porsche can you pawn?
There is no limit on the type of Porsche car you can pawn. As a high-end car manufacturer, the Porsche brand will always carry a lucrative monetary value that is attractive to pawnbrokers. The type of Porsche you can pawn is a case by case basis, as it will depend entirely on the individual pawnbroker and what they are looking to loan against. However, because there are no set limits on the types of Porsche model you can pawn, it is always worth completing research into pawnbrokers for your model. It is also critical that you research the history of your type of Porsche car, especially its value over time, so you have the knowledge at hand to know if you are being offered a good enough loan against your car. When it comes to borrowing against your Porsche car, the type of loan you secure will heavily pivot on the pawnbroker's knowledge of the vehicle. Aside from the accuracy of their valuation and subsequent loan offer, the types of Porsche cars already in their possession will impact on whether they will offer you the amount you are seeking. The types of trade that a pawn shop owner operates within dictate how they will conduct business. It may be that they do not get regular clientele for Porsche cars, or may not currently have the means to sell a Porsche car should you not be able to meet loan payments. If their supply of a vehicle is low and they do not have strong connections within the trading world for your type of Porsche car, their valuation may be lower. On the contrary, if they are a specific collector of a type of Porsche car and have strong trade partnerships for that specific type, they may offer you a higher loan than other pawnbrokers. At New Street Bond Pawnbrokers, we offer loans on a variety of classic car models across the high-end brand spectrum, including Porsche. As an important brand to our custom, we allow customers to borrow against many types of Porsche cars and offer competitive loans that are fair to your circumstances. Our provision encompasses an unrivalled number of classic Porsche models, from the 1950s onwards. We give thorough valuations of your classic Porsche model to ensure we can offer you complete assurance of your vehicle's safety in our possession, as well as full documentation to establish our loan agreement. Our range of classic Porsche vehicles that we currently loan against include, but are not limited to: Porsche 356, Porsche 718, Porsche 911, Porsche 993, Porsche Boxster, Porsche Speedster, Porsche Spyder. Our valuations will factor mainly on the prestigious markers of the classic vehicle, particularly those valued by experts and collectors within the industry. Aside from its rarity and overall condition, we will require the correct establishment of provenance from you as an owner, including registration documents, checks against your registration plates and an official history of service with documentation for evidence. As proprietors of high-class vehicles, we conduct business in a respectful, professional and discreet manner, providing an efficient service that ensures you receive your quote as quickly as possible. We have a wealth of expertise in Porsche vehicles, which means your car is always in safe hands and you get a precise valuation that other pawnbrokers cannot match. We offer the same standard of service for current Porsche cars and modern models that are still active or recently discontinued. We play close attention to the movement of the market for all Porsche vehicles and provide a quote that is exact to market value at the time.
Can you sell your Porsche at a pawn shop?
A frequently asked question from Porsche car owners is: "How much can I get for selling my Porsche at a pawn shop?" While a perfectly understandable question, a final sale on a Porsche is not commonly made within the world of pawnbroking, in comparison to a dealership or collector. The function of pawnbroking is to give owners of high-value property the opportunity to borrow against their items, to liquify their assets without formally selling. As such, there are many pawnbrokers who do not allow for the sale of any items at all. If you are hesitant to secure a loan, as opposed to fully trading your vehicle for cash, pawnbrokers usually provide full assurance of your possession before you procure your loan, by explaining their storage process and mandated requirements for payment. This is a standard practice for all high-value items that are frequently pawned, such as jewellery or rare antiques, and this practice is the same for Porsche cars. Porsche as a luxury car brand have models within their portfolio that can command high value within the automotive industry, especially classic models in good to mint condition. and thus can guarantee owners excellent loans through pawning. Of course, selling is sometimes offered as an option by pawnbrokers, however the cash offered is usually lower than loans offered, making it a less attractive option. Pawnbrokers conduct their business not only on your ability to pay the loan back, but also the changing value of items over time. Due to the depreciating nature of vehicle value in general, as well as the appreciating value of classic vehicles depending on their rarity, pawnbrokers prefer to keep vehicles in their possession instead of making final sales, to reduce the risk of making a loss. The ultimate benefit of pawning is the knowledge that you can get your Porsche car back once you have fully paid back your loan. If you have an emotional attachment to your prized possessions, but would like access to liquid money, pawning gives you the outlet without needing to sell. The main caveat of pawning is that you are expected to repay your loan within a set amount of time. The loan period may vary depending on the owner's faith in both you and the long-term value of the Porsche model. Make sure you stay on top of your loan payments and have the means to pawn your Porsche car in the first place.