Loans on Jaguar classic cars
---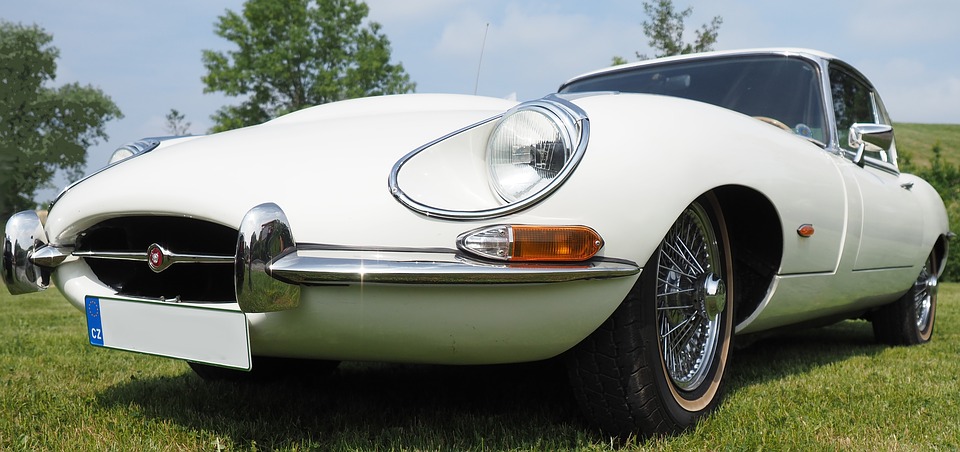 Are you thinking " Pawn my Jaguar Classic Car?"
We're often asked by customers "Is it possible to pawn my Jaguar classic car at your London pawnshop?" and the simple answer is yes. If you have expensive classic cars, you're sure to know that it's a valuable commodity. That means if you need money for whatever reason, your classic car can help you get that money straight into your pocket. The friendly and experienced team at New Bond Street Pawnbrokers is here to help you with loans on Jaguar classic cars . Getting loans on classic Jaguar cars has never been easier at our award-winning pawnbroking shop in London.
We deal with a wide range of classic cars from some of the world's most prestigious manufacturers, including expensive British cars. Jaguar, Ferrari, Rolls-Royce, Bentley, Lamborghini, Maserati, Bugatti, Aston Martin – the list goes on. We have the specialist experience and the resources to ensure you get the fairest possible priced loan against your classic car.
The beautiful big cat
Jaguar, as we know it, has been around since 1945 when the company rebranded from its former S.S Cars. Over the following few decades, Jaguar would mark itself out as one of Britain's most enduringly popular manufacturers, with a range of sporty and luxurious vehicles – many of which are now collectible.
For example, the venerable E-Type, regarded by many to be the most beautiful car ever made, the Mark II, which a lot of people consider the first performance saloon, and the XJS, which combined elegant looks with superb power. The list of classic Jaguars is long, and with every car being so beautiful it's no wonder their values are always consistent.
Getting loans on Jaguar classic cars is simple and straightforward.
How the process works
To pawn your Jaguar classic cars with New Bond Street Pawnbrokers is easy. First, you get in contact with us either by calling or using the contact form. We'll arrange an appointment for your car to be appraised at our premises – if it can't be driven, or you'd rather it wasn't, we can help you with the transport.
Once with us, we'll go about ascertaining its value. To do that we'll take a number of factors into consideration. Of course, we first look at the condition of your classic Jaguar, its service history and state of repair, as well as its mileage. We'll then go about determining the provenance of the vehicle, or anything notable in its history that might affect its value.
With that done, we'll reach a figure – at which point the offer of one of our loans on classic Jaguar cars will be made. You're under no obligations. We'll make sure you get every penny that we offer you. It's a point of pride that we have no hidden charges.
Storing your vehicle
On accepting to pawn your Jaguar classic car, the money will be deposited to your account and we'll keep possession of your classic Jaguar at our specialist facility in Central London. Our premises are secure and discrete, to ensure your vehicle remains in the same condition that it arrived in.
We'll store the vehicle for the duration of the loan agreement, however long that may be. Once you have paid off the loan, you can have your classic Jaguar to once again drive or display with pride.
We  offer loans against the following classic cars: Aston Martin, Bugatti, Ferrari, Jaguar, Mercedes, and Porsche
To get started, fill out the contact form on this page or call us on 020 7493 0385
*We are authorised and regulated by the Financial Conduct Authority