Loans on Aston Martin classic cars
---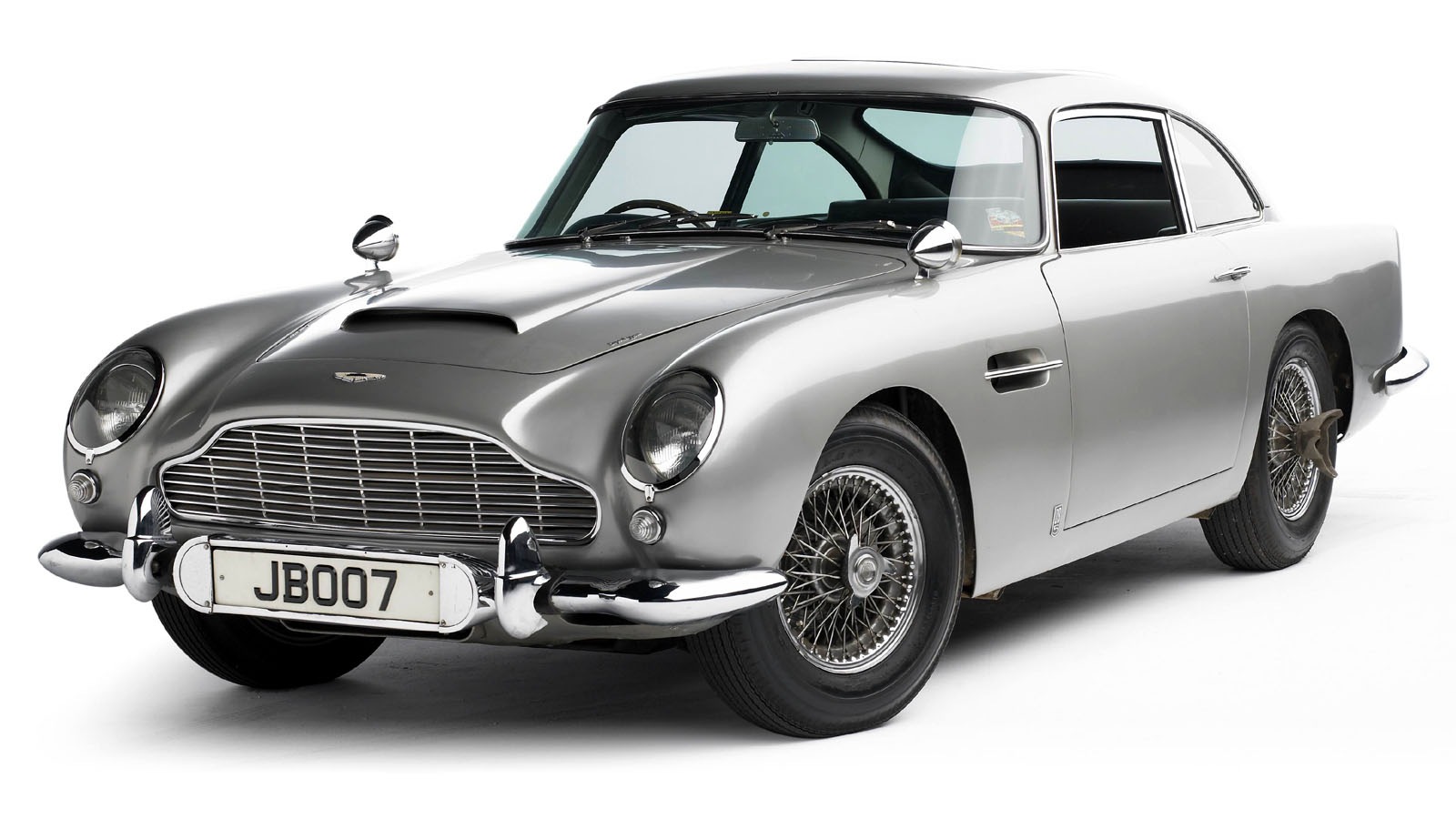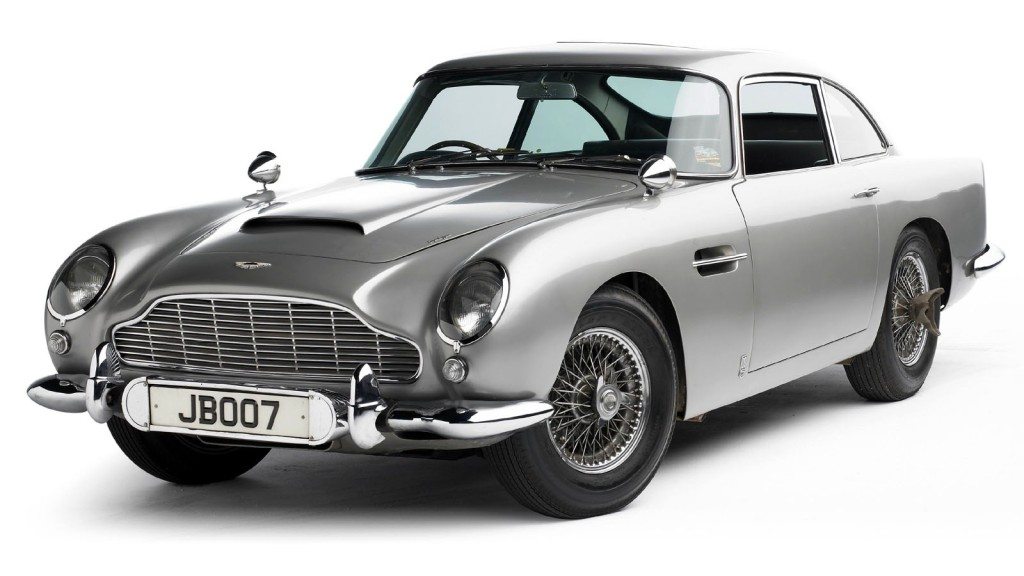 Are you thinking " Pawn my Aston Martin classic car?"
We're often asked by customers "Is it possible to pawn my Aston Martin classic car at your London shop?" and the simple answer is yes, New Bond Street Pawnbrokers is an award winner pawnshop for classic cars like Rolls Royce, Bentley, Aston Martin, and others. Owners of classic Aston Martins are doubtless proud of their pieces of automotive history, but should you require loans on Aston Martin classic cars, who do you turn to? The answer is New Bond Street Pawnbrokers. We're specialists in providing loans on classic Aston Martin cars at our highly awarded London pawnshop, as well as a wide variety of other classics and collectibles. If you need to attain capital, your classic Aston Martin could just be the key.
We've dealt with a wide variety of the world's top cars, including Rolls-Royce, Bentley, Lamborghini, Ferrari, Porsche, Mercedes-Benz, and so many more besides. That puts us in a uniquely experienced position to provide you with the best possible loan on your Aston Martin classic car.
Call us today or contact us via our web contact form to learn more.
True British heritage
Lionel Martin and Robert Bamford are to be thanked for the founding of Aston Martin, way back in 1913. However, the cars the majority of people associate with Aston Martin came under the David Brown era, who took over the company in 1947. The iconic and highly collectible series of "DB" cars bare his initials. The DB2, DB 2/4, DB MK III, DB 4, DB 5, and DB 6 all enjoy revered status among car lovers everywhere.
One can't mention Aston Martin without also mentioning James Bond. He has been seen driving not only the DB4 in Thunderball, the DB5 in Goldfinger, but also a later V8 Vantage in The Living Daylights. This means that if you're looking for loans against Aston Martin classic cars there's plenty of caches to rely on. Many owners are considering to "Pawn my Aston Martin classic cars" due to their beautiful lines and enduring appeal.
How we can help you
However and whenever you're considering to pawn your Aston Martin classic car, contact New Bond Street Pawnbrokers first and foremost. We'll arrange with you a meeting so we can appraise your vehicle and determine its value – we'll do this via a number of different factors. Its condition and mileage, of course, play a part. If you have a vehicle with a special provenance, that too will enhance its market value and ultimately how much of a loan you can secure.
We don't deal in hidden charges at New Bond Street Pawnbrokers. A clear and straightforward agreement is what we seek to achieve. That means the amount we agree upon will be the amount that you find in your bank account. Loans on classic Aston Martin cars shouldn't be a chore, so we seek to make the process as easy as possible in the comfort of our award-winning shop in central London.
Safe storage of your vehicle
During the loan terms, your classic Aston Martin will be stored in our secure facility to ensure it remains in the same condition that you left it with us. When the loan is paid off, you'll get your vehicle back – it couldn't be easier, simpler, or more straightforward.
If you need to capitalize on some of the considerable value of your classic Aston Martin and require loans against Aston Martin classic cars, call New Bond Street Pawnbrokers today or contact us via our contact form.
We  offer loans against the following classic cars: British cars i.e. Aston Martin, Bugatti, Ferrari, Jaguar, Mercedes and Porsche
To get started, fill out the contact form on this page or call us on 020 7493 0385
*We are authorised and regulated by the Financial Conduct Authority
Can you pawn an Aston Martin Car?
Owning an Aston Martin isn't just about having a classic car. It's a badge of status and a sign of discerning taste. It can also be a part of automotive history. It's unlikely you'd ever want to part with your Aston Martin, but sometimes events can occur which leave you in need of some additional funds. If you've been in this situation and wondered, "Can I pawn my Aston Martin car?" then yes, as long as you speak to an expert pawnbroker like New Bond Street. If your Google search history is full of phrases like "pawn my Aston Martin near me" and "pawnshop for Aston Martin near me", it's time to stop searching. New Bond Street is an award-winning pawnbroker, with a wealth of experience in high-end and luxury vehicles. The range that we deal with includes, but is not limited to, Mercedes-Benz, Ferrari, Porsche, Lamborghini, Bentley, Rolls Royce, and of course, many models of Aston Martin, one of the nation's favourite car manufacturers. Searching for a pawnshop for Aston Martin cars needn't be a hassle. If you need to pawn your Aston Martin in London, then New Bond Street is the London Aston Martin Pawnbrokers to help you. There are many reasons why you may suddenly need a loan. A sudden problem in or around the home could arise. This may be a leaking roof, or even weather damage caused by one of the recent storms. There could have been an unexpected medical or dental emergency, or even an unexpected travel commitment. Imagine suddenly needing the money for long-haul flights somewhere and being just a little short. That's where loans on Aston Martins can help out, providing the funds you need without having to permanently part with your treasured vehicle. We will consider most models of Aston Martin, so do get in contact to find out if your vehicle could secure you the money you need. We will happily consider the Aston Martin DB9, Vanquish, the brand new version of the DB11 or the classic 1960s DB4, or even a DB5, famously associated with Britain's favourite spy, James Bond, 007. Our team of experts has all the necessary knowledge to provide a full evaluation, decide a loan amount, and set you up with a repayment plan which will culminate with your car safely back in its garage where it belongs. Call us or arrange an appointment to discuss loans on Aston Martin cars and how they could help you get the cash injection you need.
Can I pawn a used Aston Martin car?
If you're looking for a pawn shop used Aston Martin owners recommend, New Bond Street could be the best option. We are a professional and experienced pawnbrokers for used Aston Martin cars of all ages and types. We will consider any and all Aston Martin vehicles from sheer classics like the popular 1960s models, to brand new and contemporary cars like the new SUV, the Aston Martin DBX. We have a wealth of experience dealing with higher-end automobiles and our client service is second to none. Getting a loan for your used Aston Martin at pawn shops should be a stress-free experience. Our team is on had to ensure that for you. They will take you through the simple loan application process, step by step, ensuring all your concerns or questions are appropriately addressed. Nothing means quite as much to a classic car owner as knowing that their pride and joy will be carefully looked after. That's exactly what New Bond Street will do, ensuring that you get your prized Aston Martin safely back once all your loan repayments have been made in full. Aston Martin is one of the nation's most beloved car manufacturers. Fiercely independent since 1913, their iconic cars are probably some of the most recognisable in the world. That's why we know how important the decision is to take out a loan against your Aston Martin is, and why it is the ideal solution rather than selling your car. If "used Aston Martin pawn shop near me" means a used Aston Martin pawn shop in London, you'll be pleased to know that our offices are conveniently located in Mayfair. We will happily see any prospective clients at our premises by appointment, or you can call us on the telephone or leave us a message via the website. Open up the value in your used Aston Martin today and use it to secure a loan to help you get back in control.
Can I pawn my Aston Martin DBX car?
If you are an Aston Martin DBX owner, you're lucky enough to own one of the most iconic SUVs in the whole world. The motto for this car is "Beautiful is Relentless", a true ode to its curved stylings which echo the classic Aston Martin range yet also bring it right up to date for the 21st Century. An experienced and knowledgeable Aston Martin DBX pawn shop will be able to advise you on the best loan amount for your beloved vehicle, should you be in need of funds but understandably unwilling to part with your DBX vehicle. Taking out a loan on an Aston Martin DBX means getting funds you need in an emergency, handing over your vehicle only for the time it takes to repay the loan amount, then retrieving your vehicle once the loan amount has been repaid in full. Finding a London pawnshop for Aston Martin DBX cars means contacting just one company: New Bond Street Pawnbrokers. Our expert team can guide you through the process and advise you of the best loan amount for your Aston Martin DBX. As professional Aston Martin DBX pawnbrokers, we know a great deal about the history of this significant car. The first-ever SUV from Aston Martin, this late 2019 release was also the first Aston Martin to go through the new testing procedures which had been designed to ensure the road performance of this highly anticipated vehicle All pawnbrokers for Aston Martin DBX know that this newer and very different type of Aston Martin will be just as precious to its owner as any of the more classic models. With that in mind, we will take your loan request very seriously and address any questions or concerns you might have with the utmost of respect. If you're looking to pawn an Aston Martin DBX in London, our Mayfair offices couldn't be more convenient. Please feel free to make an appointment to come and visit us. Click on the "Contact Us" section of our website and either leave a message via the form, or give us a call. Anyone looking for loans on Aston Martin DBX cars in London should contact New Bond Street today- no need to delay when you can take out a loan in the shortest amount of time possible, with reassurances that your car will be safely back with you once your loan is repaid.
Can I pawn my Aston Martin Vantage car?
Trying to find an Aston Martin Vantage pawnshop that understands the true value of these cars can be challenging. Thankfully New Bond Street is a London pawnshop for Aston Martin Vantage owners to trust, thanks to their years of experience dealing with luxury vehicles of all types. Whether you own a 1992 Vantage, the one famously unveiled at the Birmingham Motor Show that year, or a brand new Vantage almost fresh from the showroom, we can provide an attractive loan amount when you need funds urgently. Any professional Aston Martin Vantage pawnbrokers has to understand a range of things about these vehicles. The V8 Vantage was named in 2017 as Aston Martin's most successful individual model in the car manufacturer's history, outselling any other model by some margin. The Vantage has had a new lease of life, relaunched in partnership with Mercedes-AMG to give it a new turbocharged V8. The new Vantage is around a fifth more expensive than previous models, which is something New Bond Street will certainly take into consideration when discussing the loan amount you would be eligible for. If you've decided that locating a pawnbroker for Aston Martin Vantage cars is what you need, it may set your mind at ease to know that our loan process is very simple. You can let us know the exact details of your Aston Martin Vantage. Once we know the year, the condition, and any other pertinent details, we can start to get an idea of the value of the loan we could provide. Think about anything else that may be relevant when telling us about your vehicle. Did it have a previous famous owner? Is it one of a limited run? An Aston Martin Vantage which used to belong to a famous sportsperson, for example, could have a different value to one that you've owned from new. Give our expert team all the details and let them crunch the numbers. Whatever reason you need additional funds, having to pawn an Aston Martin Vantage in London can be an easy process, with none of the heartbreak of having to sell a favourite car. Come and visit New Bond Street at our Mayfair offices and find out if one of our loans on Aston Martin Vantage cars in London could help put your finances back in order.
Can I pawn my Aston Martin DB11 car?
Anyone looking for loans on Aston Martin DB11 cars in London should seriously consider an Aston Martin DB11 pawnshop like New Bond Street. We are the London pawnshop for Aston Martin DB11 loans simply because of our level of experience dealing with high-end and classic cars. All Aston Martin DB11 pawnbrokers have to know certain things about this iconic car. It's one of the newer offerings from this legendary car company, and has only been in production since 2016. Classed as a "Grand Tourer", it's seen as one of the less sporty Aston Martins, although still has all the sleek curves and lines that Aston Martin fans have come to know and love. You may have an Aston Martin DB11 V12, V8, an AMR, or even the Volante. This latter one uses the Italian word for "flying" to give it an added dash of drama, and this version is also convertible. If you're unsure about the exact model details of your Aston Martin DB11, please bring any paperwork with you when you come to visit us. Book an appointment and one of our automobile experts will happily check everything to do with your car, including any specifications which could alter the value of your loan. Taking out a loan against an Aston Martin DB11 is the ideal solution when you need some additional finances quickly, but the thought of selling your beloved car leaves you cold. Pawning a DB11 means you are simply parting with your car for a limited amount of time: the time it will take you to repay all the instalments of the loan you have agreed. This repayment schedule will be worked out between you and our team, who will happily answer any queries you may have about the whole process. If you need to pawn an Aston Martin DB11 in London, New Bond Street can get you through the process with minimal hassle. Come and visit us in our Mayfair setting, or fill in the contact form for more information. Trust an experienced pawnbrokers for Aston Martin DB11 vehicles and get the loan you need today.
Can I pawn my Aston Martin DBS Superleggera car?
Searching for a London pawnshop for Aston Martin DBS Superleggera cars? New Bond Street is an Aston Martin DBS Superleggera pawnshop with years of experience valuing and looking after all types of Aston Martin cars, from complete classics to the newest models available. Finding an Aston Martin DBS Superleggera pawnbrokers you can trust is the first part in securing loans on Aston Martin DBS Superleggera cars in London. Any professional pawnbrokers for Aston Martin DBS Superleggera will be able to assess your car based on its condition and how high spec your particular model is. The Aston Martin DBS Superleggera is a type of "super" grand tourer. This is possibly one of the most prestigious types of car on the road, thanks to its combination of spacious interiors and high performance. The Superleggera also adds in the timeless beauty of the Aston Martin aesthetic for a car that really does seem out of this world. The Superleggera was only launched in 2018, so for many people, it's still a rare and welcome sight on British roads. If you've been used to getting admiring looks in your Aston Martin, then the last thing you'll want to do is sell it, even if you've had the kind of emergency that means you need additional funds, fast. That's where a loan comes in . you can use your Aston Martin DBS to secure a loan against the value of the car. Our team will help you set up a repayment plan, and once that plan is complete and the loan has been repaid, the car is yours again. The perfect solution. If you've decided to pawn a Aston Martin DBS Superleggera in London, our Mayfair offices couldn't be more convenient. Please get in contact. We are happy to see people at our premises by appointment- this makes it easier to help you quickly as we can gather all the necessary information we need to give you the best valuation for your Aston Martin DBS Superleggera. It also gives you time to bring together any documents pertaining to your vehicle. The more information we have, the more accurate a loan amount we can suggest for you. Our team are always on hand to answer any questions you might have. Give us a call, or drop us a message via our Contact Us page. There's even the option to attach photos, so we can start assessing the value of your Aston Martin car straight away. Let the experts take the stress out pawning your Aston Martin DBS Superleggera and get in touch today.
Can I pawn my Aston Martin Rapide AMR car?
If you are searching for an Aston Martin Rapide AMR pawn shop, it's because you need additional funds, and you may need them quickly. Pawning a beloved car is so much better than selling because you will retrieve your car in exactly the same condition once you have completed your repayment scheme. New Bond Street pride themselves on being a London pawnshop for Aston Martin Rapide AMR that knows all about these versatile and spectacular sports cars. Aston Martin Rapide AMR pawnbrokers need to have a wealth of knowledge including the differences between the standard (if an Aston Martin could ever truly be considered merely standard) Rapide and the AMR variant. The Aston Martin Rapide AMR was launched in 2018 and was designed to have all the same beauty and styling but with a much higher level of performance. This includes tuning the engine up for extra power and recalibrating the transmission. The AMR comes with Michelin Pilot tyres, the Supersport variety, as standard, and the 21 inch alloy wheels were the biggest wheel that had even been fitted to an Aston Martin at this time. Be sure to let us know the exact specification of your Aston Martin Rapide AMR. Many of them have been sold with personalised plaques in, or with certain types of steering wheel that don't come as standard. Understanding what makes your Aston Martin unique makes us able to offer very competitive loans on Aston Martin Rapide AMR cars in London. Why pawn your Aston Martin Rapide AMR? Because selling a car like this really isn't a viable option. This is a powerful sports car, a style statement, and a vehicle to be really proud of. Taking out a carefully considered loan means you are only parting with your Aston Martin until such a time as you have paid back the loan, which will be done via a repayment plan which will be discussed with our expert team. If you need to pawn an Aston Martin Rapide AMR in London, contact us today. It's possible to visit us at our convenient Mayfair location, or simply give us a call. As an experienced pawnbroker for Aston Martin Rapide AMR and other classic cars, we can guide you through our simple loan process and keep you informed every step of the way.
Can I pawn my Aston Martin Valkyrie car?
Sometimes, you get a car which is simply head and shoulders above the rest. Owning an Aston Martin Valkyrie is owning a real piece of automotive history- modern history, at that. This hypercar was designed in collaboration with Adrian Newey, who is an absolute legend when it comes to speed, downforce, and the overall performance of cars from Red Bull Formula One racing to cars like this incredible Aston Martin. Finding the best London pawnshop for Aston Martin Valkyrie loans might seem challenging, particularly with how new and nearly unique this car is, but New Bond Street is an Aston Martin Valkyrie pawn shop that specialises in iconic and high-end cars. As a professional Aston Martin Valkyrie pawnbrokers, we can provide you with loans on Aston Martin Valkyrie cars in London thanks to our convenient location in Mayfair. We understand the limited availability of the Aston Martin Valkyrie, and will treat this car with the respect it deserves. We know that to you, it's more than just a car. Deciding to pawn an Aston Martin Valkyrie in London might happen for many reasons. Needing a cash injection happens to us all, and it's often a gut reaction to assume that to gain much needed funds, you will have to sell something. That's not the case when it comes to a professional pawnbroker. Ultimately, the last thing you want to do is to say goodbye to a limited-edition car like the Aston Martin Valkyrie- the one that Aston Martin says has the "Power of the Gods". When you pawn your Aston Martin, you are simply arranging a loan that allows you to regain your car once you have made all the repayments. Contact New Bond Street today, a respected pawnbroker for Aston Martin Valkyrie. Discuss how we can make getting loans on Aston Martin Valkyrie cars in London easy. We keep up to date with all the latest cars, including those from high-end manufacturers like Aston Martin. So, even though you might think the Valkyrie is too new or unique to be viable for pawning, we would certainly be happy to discuss the options with you. Get in touch today, either by giving New Bond Street a call or by filling in the short form on the "Contact Us" page on our website. We're excited to see how we can help you out.
Can I pawn my Aston Martin car?
If you've been on the hunt for a respected Aston Martin pawn shop, New Bond Street could be the clear answer. We are a London pawnshop for Aston Martin cars and other classic vehicles, allowing car owners to utilise their automobiles to gain much-needed funds. These could be for emergencies, such as broken high-end appliances, or emergency travel. Needing an airline ticket at short notice can be expensive, and that's where being able to take out loans on Aston Martin cars in London can be very useful. As a professional Aston Martin pawnbrokers, we understand that owning an Aston Martin isn't just about owning a high-end car. Aston Martin is a real piece of automotive history, and any one of their vehicles is a page right out of that history. When you buy an Aston Martin, you're buying something truly beautiful, respected, and full of prestige. That's why selling your Aston Martin seems completely out of the question, even when emergency funds are needed. We all find ourselves in situations where we need a little extra money, from time to time. Selling something can seem like the only answer, but pawning your Aston Martin could be the right solution. You may have spent a great deal of time searching for the right pawnbrokers for Aston Martin cars. You may have only just begun your search. No matter your level of experience with pawning or pawnbrokers, New Bond Street is on hand to give you experienced and friendly advice. Our experience with cars of all types allows us to be informative and authoritative when it comes to valuing your Aton Martin. The process is as simple as contacting us, either via phone, or via our useful contact form on our website. The more information you provide us at the point of contact, the quicker our expert team can assess the potential value of your Aston Martin car. Information like the exact model ad year, plus any unique specifications, could all alter the value of your car. Once you've filled out an application form, our team will talk to you about repayments. Hopefully, it's clear that needing to pawn an Aston Martin in London is now not only a feasible option but simple to arrange. Get in contact with New Bond Street today and find out what your Aston Martin could be worth to you.
Can I pawn my Aston Martin Classic car?
As a respected Aston Martin Classic pawn shop, we specialise in loans on classic Aston Martin cars in London. We know how valuable your Aston Martin classic car is not just in terms of monetary value- although that's obviously important- but also in terms of what a car like this can mean to you on a much more personal level. We've gained our reputation as the pawnbrokers for Classic Aston Martin thanks to years of experience with high-end automobiles. We have a team of experts who know all about the different models of Aston Martin classic cars, and what type of specifications determine the difference in prices. Here are just a few of the different models we would be interested in discussing with you. Pawn My Aston Martin DB5. No conversation about classic Aston Martin cars is complete without mentioning the iconic DB5. This classic Aston Martin was released in 1963, and went on to become one of the most famous cars in the world thanks to an incredible association with the sensational cinematic franchise of James Bond. The DB5 built on the previous model, the DB4, by introducing a completely aluminium engine, a new type of transmission, and a variety of other differences, many of which were to become standard fare on future offerings from Aston Martin. The curvaceous and classy design was the work of coachbuilding company, Carrozzeria Touring Superleggera, a Milanese company with unique and respected construction methods. The version which appeared in the James Bond film, Goldfinger, was substantially modified in order to allow it to actually perform several of the gadget gimmicks cinema goers got to see on film. One of the original DB5s from the film went up for sale in 2006 at auction, so it is possible to obtain these unique vehicles although many do end up in museums. From Goldfinger to No Time to Die which will feature 25 replica DB5 cars, owning any Aston Martin DB5 is owning a piece of automotive and cinematic history and style. Pawn My Aston Martin Lagonda. An Aston Martin saloon car which was in production for 16 years, the Aston Martin Lagonda is still a very limited edition vehicle thanks to only 645 ever being produced. The Lagonda part of the name is the marque of the luxury British car brand owned by Aston Martin since way back in 1947. It would take until 1974 for Aston Martin to apply the whole Aston Martin Lagonda name to a vehicle, the series one which was based on an elongated version of the Aston Martin V8. The 1976 series two Lagonda totally transformed the shape of the car, making it angular and wedge-shaped - somewhat ahead of its time as this look became very popular in the 80s. If you own one of these luxury saloons, you own an intriguing piece of the Aston Martin story- one that shows how flexible and adaptable this company really is. Pawn My Aston Martin DB2. For anyone who is into truly classic cars, the Aston Martin DB2 is a real part of 1950s British culture. Before the launch of the DB2, the Lagonda company had developed three cars for the 1949 24 Hours of Le Mans endurance race. One of these cars went on to be a sort of prototype for the famous DB2, which was finally launched for public consumption in 1950- a bold new start to the decade for Aston Martin. The DB2 continued to be produced until 1953, and the difference in model may include the chrome-plated grille which could be in three pieces on one - the three-piece grille is the original and older design. The split-screen windscreen and single-piece hinged bonnet are just a couple of the unique, historical points about this car. The fact that it has racing heritage is just the icing on the automotive cake. Pawn My Aston Martin DB6. Although there's no denying the legendary status of the DB5, the Aston Martin DB6 was just as popular with car owners (and still is) for a variety of reasons. Proposals had been made by the original designers to replace the DB5 with a new design, however Aston Martin had begun testing their own design. This was launched in 1965, with improvements all over the car but particularly in terms of the aerodynamic performance. Anyone wanting to pawn their Aston Martin Db6 should tell us the exact specifications, including the colour, as many of these classic cars are most desirable in popular colours like Silver Birch. Pawn My Aston Martin DB7. The Aston Martin DB7 is one of those classic cars that can bring any collection right up to date, depending on the model. The original run of DB7s began in 1994, and ran for a decade before giving way to the more modern DB9. Influences in mechanics and design came from all over. Ian Callum of Ford fame helped design the car, and the engine took inspiration from the Jaguar AJ6. More Aston Martin DB7s have been produced than any other Aston Martin vehicle, however, that doesn't mean that the DB7 doesn't retain its value. In particular, the special editions like the DB7 Zagato, the DB AR1, or even any of the limited editions like the 1998 Beverly Hills model or the 2003 V12 Vantage Anniversary Edition, could increase the amount of a loan when looking to pawn your Aston Martin DB7. Pawn My Aston Martin V8 Vantage. The name Vantage has wandered around the Aston martin timeline of cars for decades, but this run which began in 1977 has the accolade of being Britain's first-ever "supercar", and indeed, was considered a bit of a muscle car by some motoring enthusiasts. It had a top speed of 170 mph (270 km/h) and had the best straight-line performance of any car of the time. Classic car fans should know that this made the Aston Martin V8 Vantage a tenth of a second quicker than the famous Ferrari Daytona. The original run had a pronounced bonnet "bulge" rather than the scoops typical of V8s, which many collectors still find desirable. In later models, this was ironed out somewhat, lending a sleeker look to the car. Other differences in model include the dashboard, which may be either black leather or walnut- the latter being a look which had a revival in the eighties. Avid collectors may even be in possession of the Vantage Volante, the convertible variant of the same car. If you want to pawn your Aston Martin V8 Vantage, be sure to find out as much about your particular model as possible. For example, if you happen to know that your car has the Prince of Wales spec, (PoW), it could be worth a lot more than you realise. Knowing the exact specifications could really make a big difference to the amount of money you could borrow. If you're not sure, talk to us and we'll see what we can find out. Pawn My Aston Martin V8 Zagato. Zagato is a coachbuilding company that contributed a great deal of expertise towards the design of some of Aston martin's iconic vehicles. The name Zagato is attached to several Aston Martin classic cars, including a special edition of the aforementioned DB7. This V8 Zagato was a completely different beast though. This is a car that has the spirit of the 1980s running right through it. The angular design and wide headlights were very fashionable at the time, and unlike some other 80s cars, seem to have stood the test of time. The overall design was a combination of influences, including the 1960s DB4 GT Zagato and the innards of the Aston Martin V8. Rowan Atkinson was just one famous owner of this 80s classic Aston Martin, spending a small fortune upgrading it to racing specification. If you think your Aston Martin V8 Zagato had a famous or significant owner prior to you, do tell our expert team. They will take all points like this into consideration when deciding on a loan amount to offer you. Get in contact with a specialist London pawnshop for Classic Aston Martin vehicles by completing our contact form today. Alternatively, why not visit your local Classic Aston Martin pawnbrokers? We are based in Mayfair and are always happy to meet prospective clients. Call us today to make an appointment and we can talk you through what the process entails. We love to make pawning an Aston Martin classic car as easy as possible for all our clients, so feel free to ask any and all questions as we've dealt with every possible situation when it comes to pawning classic cars. We look forward to hearing from you.
How to Pawn my Aston Martin Car
When you need to pawn Aston Martin value is probably the first thing you are concerned about. You want to know the pawn shop rates Aston Martin cars fetch. We are one of a select few pawn shops that accepts Aston Martin cars in exchange for much needed funds when emergencies arise. But how much can you pawn an Aston Martin for? Loans on Aston Martin vary in amount due to various factors. With any pawn shop Aston Martin price could be affected by: • The model • Is it a special edition? • Age • Condition • Mileage Any Aston Martin pawnbrokers in London will be happy to receive the following information from you: • Any markers of prestige • Registration documents • Proof of significant alterations • Proof of significant owners • Anything else which you think will impact the value of your Aston Martin car For any Aston Martin pawn shop value is always based on, first and foremost, the desirability and condition of the car. Some of the most popular Aston Martin cars are those which were produced to a certain specification, like the Aston Martin V8 Vantage cars which were produced to what is now known as the Prince of Wales spec. This includes different wheel arches and a lack of the usual side skirts. If you think your Aston Martin could be one of a limited range, so a little research yourself or not this on the contact form when you get in touch and we may be able to find out a little more for you. Hopefully, you can see how easy it is for us to figure out the pawnshop value for Aston Martin cars in your area. Although there are so many factors that affect the value, we have been doing this for many years and our award-winning service is all about providing you with the best value loan. Once you're happy with the loan amount, there's a very simple application form to fill in, then we'll go through your repayment process with you. The loan is only agreed once you are happy with everything. We're always happy to answer any questions. Visit New Bond Street, a London pawnbroker for Aston Martin cars with an excellent reputation and many industry recognised awards. Give us a call to book an appointment to discuss your Aston Martin or other classic vehicles, or contact us today via the website.
What type of Aston Martin can you pawn ?
At New Bond Street Pawnbrokers, we're happy to discuss loans against all types of Aston Martin vehicles. We most often deal with Aston Martin cars which are considered, classics, simply because there are more classic Aston Martin models than modern variants. We are also happy to consider newer models too, so always contact us to find out what we could offer you as a loan against your beautiful Aston Martin car. Let's look at just a few of the Aston Martin models we can offer loans against when you need additional funds quickly. Pawning an Aston Martin DB4. When it comes to classic Aston Martins, there aren't too many that look or feel more classic than the Aston Martin DB4. The DB4 dated right back to 1958, so let us know what year your DB4 is when you talk to us because it could have a huge bearing on the value. Maybe you have the DB4 GT or the Vantage- any of these details can make a difference. Pawning an Aston Martin DBS V8. A car which was launched at the end of the sixties, it retains the classic stylings of the V8 with the huge "power bulge" instead of an open scoop, which was later smoothed down somewhat to make a more streamlined design. There are at least five versions of the DBS V8 widely available, so if you have full details as to which yours is, we'd be excited to know. Our automobile experts have a depth of knowledge about classic Aston Martins and can use any of those details to better value your vehicle for you, and get you the maximum amount of loan possible. Pawning an Aston Martin DBS. The original Aston Martin DBS was in production from 1967 to 1972, and just 787 were produced making this a desirable and collectable car. It's a classy grand tourer with the classic, curvy Aston Martin look, plus it's another piece of cinema history. James Bond took a break from his usual forays with an Aston Martin DB5 to jump into the driving eat of the DBS in the midst of the 1969 movie, On Her Majesty's Secret Service. It also has a tiny cameo in Diamonds are Forever. Does your Aston Martin DBS have a famous past? Let our team know as it may affect the loan amount that we provide. Pawning an Aston Martin DB5. The Aston Martin DB5 is an icon of cinema, and a remarkable car in its own right. First appearing on screen in James Bond: Goldfinger, and many more since, it's an almost instantly recognisable automobile. If you're lucky enough to own any of the DB5 range, produced in its original form for just two years from 1963 to 1965, you own one of the most well known and popular cars in the world. Talk to a member of our expert team to find out exactly how much we could loan you based on the exact age and condition of this legendary vehicle. If you didn't see your Aston Martin on this list, don't worry. We'd be more than happy to discuss the potential loan value of any Aston Martin car, so please get in touch via telephone or via our website to see how we can best help you.
Can you sell your Aston Martin at a pawn shop?
These are some of the most common questions we get asked and which pop up on forums about Aston Martins and pawning classic cars: • How to sell my Aston Martin at a pawn shop? • Where can I find pawn shops that buy Aston Martin cars? • Can I ask a pawn shop to sell my Aston Martin? • Can I get a pawnbroker to sell my Aston Martin? • How much can I get for selling my Aston Martin at a pawnshop? The simple fact is that as a pawn shop, we aren't trying to buy your Aston Martin. We want you to remain the sole owner of your classic car, which means that you will get to drive it home- or have it taken home, depending on the classic nature of your car and whether it's one of the fantastic track-only models. How does this work? Can you get money for your Aston Martin without actually having to sell it? Yes, and that's what we've been experts in for years. New Bond Street Pawnbrokers runs an award-winning service that allows classic car owners to take out a respectable loan against their vehicle when in need of additional funds. It's a common misconception that the value of a classic car can only be unlocked at auction. By pawning your Aston Martin, you maximise its financial potential and take out a loan, the amount of which will be based on the model, mileage and condition of your premium vehicle. A discussion with one of our expert team will determine how often and how much you have to repay to New Bond Street. Once you're happy with these amounts and have had any questions answered by our friendly staff, you will leave your car in our secure facility. Once you've completed repayments, you come and collect your Aston Martin. It's that simple, and at no point does anyone else become the owner of your Aston Martin as long as those repayments are adhered to. You'll never be asked to pay any amount that you haven't already agreed to, and you'll never be asked to repay the full amount early- although you can certainly ask us if that's possible. Does this sound better than selling your Aston Martin? We think so, and we'd be happy to explain anything you're not sure about in more detail. Feel free to give us a call, or simply fill out the contact form on our website and we'll be happy to get back to you with further information. We look forward to discussing your classic Aston Martin with you, and how you can unlock its hidden financial potential just when you need it the most.