I hope you enjoy this blog post.
If you want us to appraise your luxury watch, painting, classic car or jewellery for a loan, click here.
Regents Park's Frieze Art Fair ending this weekend
October 16, 2015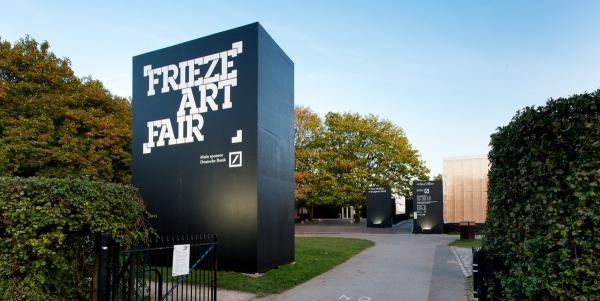 The Frieze art fair has been a massive success since it started operating back in 2003. The fair is essentially an art fair but most of the people that visit are there to see some of the innovative and interesting art that's on offer.
Frieze art fair was started by Amanda Sharp and Matthew Slotover who knew each other from when they founded frieze, a contemporary art magazine which catered for new, exciting modern art. The magazine is based in London and it was ideal for them to spread their wings by hosting an art fair in one of their home cities most idyllic locations.
Regents Park isn't normally known for hosting large-scale events but they make an exception for Frieze Art Fair. The use of such an unusual venue excites the imagination of the fair-goer and is one of the main reasons that it's such a popular event.
The popularity of the event with art-buyers and influencers in the fields of fine and contemporary art has been influential in the auction world. Many of London's biggest auction houses such as Christie's and Sotheby's now extend their mid-season contemporary art sales in order for them to coincide with the Frieze Art Fair.
This year's highlights included seven separate commisions by Nicola Lees. The featured artists included AYRBRB, Lutz Bacher, Thea Djordjadze and Jeremy Herbert. It was attended by 60,000 people interested in the contemporary arts and as always, was a wild success.
New Bond Street Pawnbrokers are a discreet, luxury pawnbroking service specializing in loans against diamonds, fine jewellery, classic cars, fine wines, fine art ,antiques, rare books, handbags and fine watches. Contact us to discuss arranging a valuation today.
---
---

---
Authorised and Regulated by the Financial Conduct Authority