I hope you enjoy this blog post.
If you want us to appraise your luxury watch, painting, classic car or jewellery for a loan, click here.
London Design Festival draws to a close
September 23, 2014
On Sunday the annual London Design Festival drew to a close after more than 300 events in eight days, taking place across the capital. The event has taken place every year since 2003, when it was started to help establish London's prominence as a global creative hub.
Our pawnbroker experts made an appearance at Dan Tobin Smith's exhibit, called 'The First Law of Kipple,' for which he asked for donations of 'useless' objects which were arranged by colour to create a 'gradient' effect. Smith assembled the sprawling work in East London studio, covering 200 metres of floor-space, with various pathways left bare for visitors to explore the exhibit. The visually stunning exhibition was reportedly inspired by Philip K. Dick's novel Do Androids Dream of Electric Sheep, which uses the word 'kipple' to describe junk, and useless objects.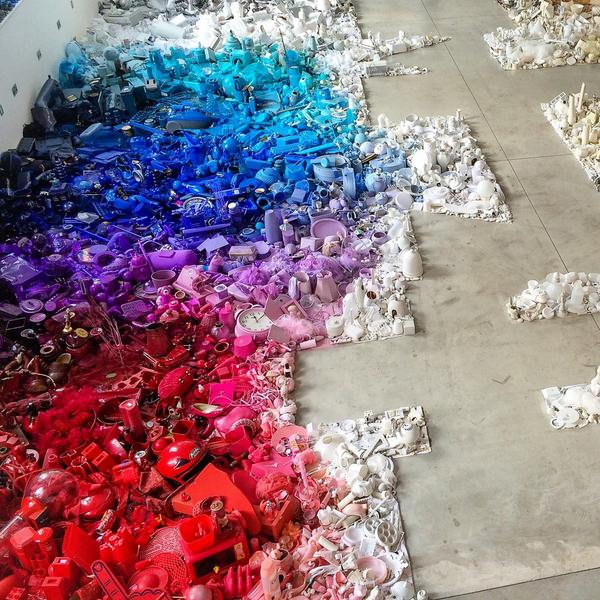 Another piece that made a splash at the festival was Dominic Wilcox's 'Stained Glass Driverless Sleeper Car of the Future.' Wilcox is of the opinion that driverless cars will become the safest method of transport within 50 years, and has made what he thinks could be a transport method of the future; a car with a bed fitted where drivers can sleep on the way to their destination. Wilcox also thinks that this design could be modified to create vehicles for different purposes other than sleeping, such as restaurant cars, or office cars. The idea is that when cars no longer require a human to operate them, commutes can be used for other tasks.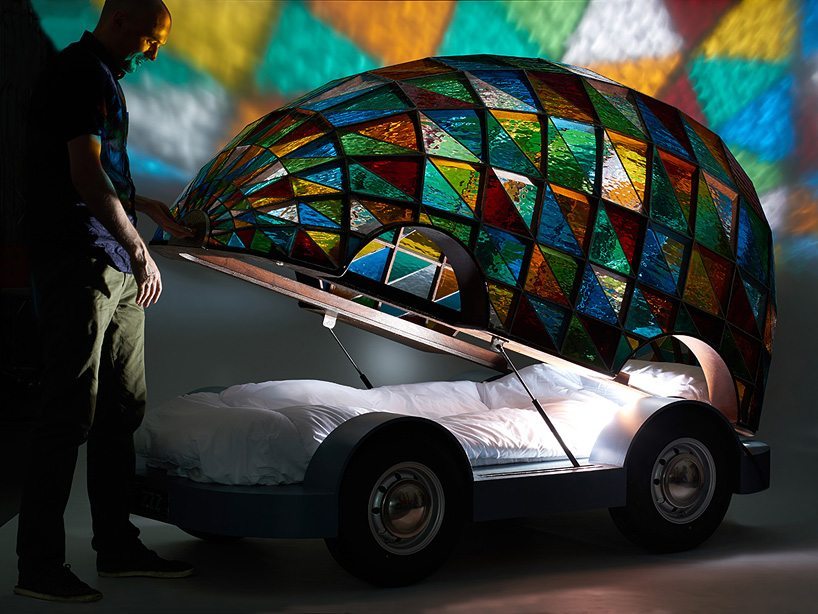 This year's Landmark Project was 'A Place Called Home' which was on display in Trafalgar Square. Four different designers were encouraged to create a scaled down piece about what 'home' means to them, all of them coming up with varied results. One was a home owned by a fictitious pigeon watcher, a comment on the number of pigeons in one of the capital's most famous landmarks. Another contained a set of kaleidoscopes that encouraged visitors to interact with their surroundings. Designers Raw Edge decided to innovatively make as much use of the space available as they could, taking aim at the issue of densely populated cities in the United Kingdom. The final 'home' took everyday aspects of the home and amplified them for effect. Sounds such as doors slamming and kettles boiling were the sound backing up video projections of ordinary household items.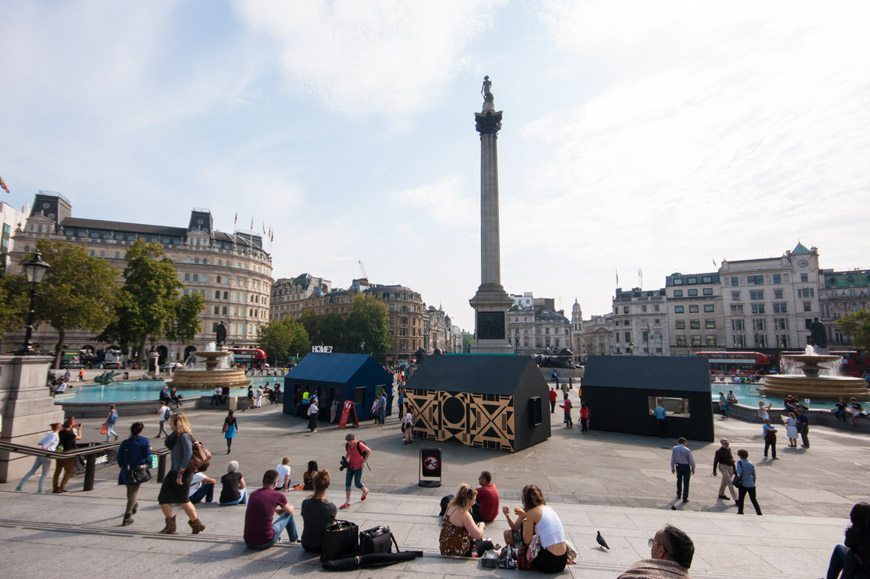 Were you at the London Design Festival? Let us know which exhibits you enjoyed in the comment box below. You may want to check out the Frieze art show as well!
New Bond Street Pawnbrokers offers credit with minimal paperwork, plus specialist advice throughout.
---
---

---
Authorised and Regulated by the Financial Conduct Authority