I hope you enjoy this blog post.
If you want us to appraise your luxury watch, painting, classic car or jewellery for a loan, click here.
Frieze Art Fair 2017: Our Review
October 16, 2017
Once again, the Frieze Art Fair has come and gone and our art experts were there to report on this great event. The annual, international, contemporary art fair takes place in Regents Park every October, staged by the publishers of Frieze magazine, Matt Slotover and Amanda Sharp. Now in its 15th year, the Frieze Art Fair has become the jewel of the autumn arts circuit, with over 170 contemporary art galleries, specially commissioned projects, a programme of talks, and an education schedule led by the artists.
Sculpture Park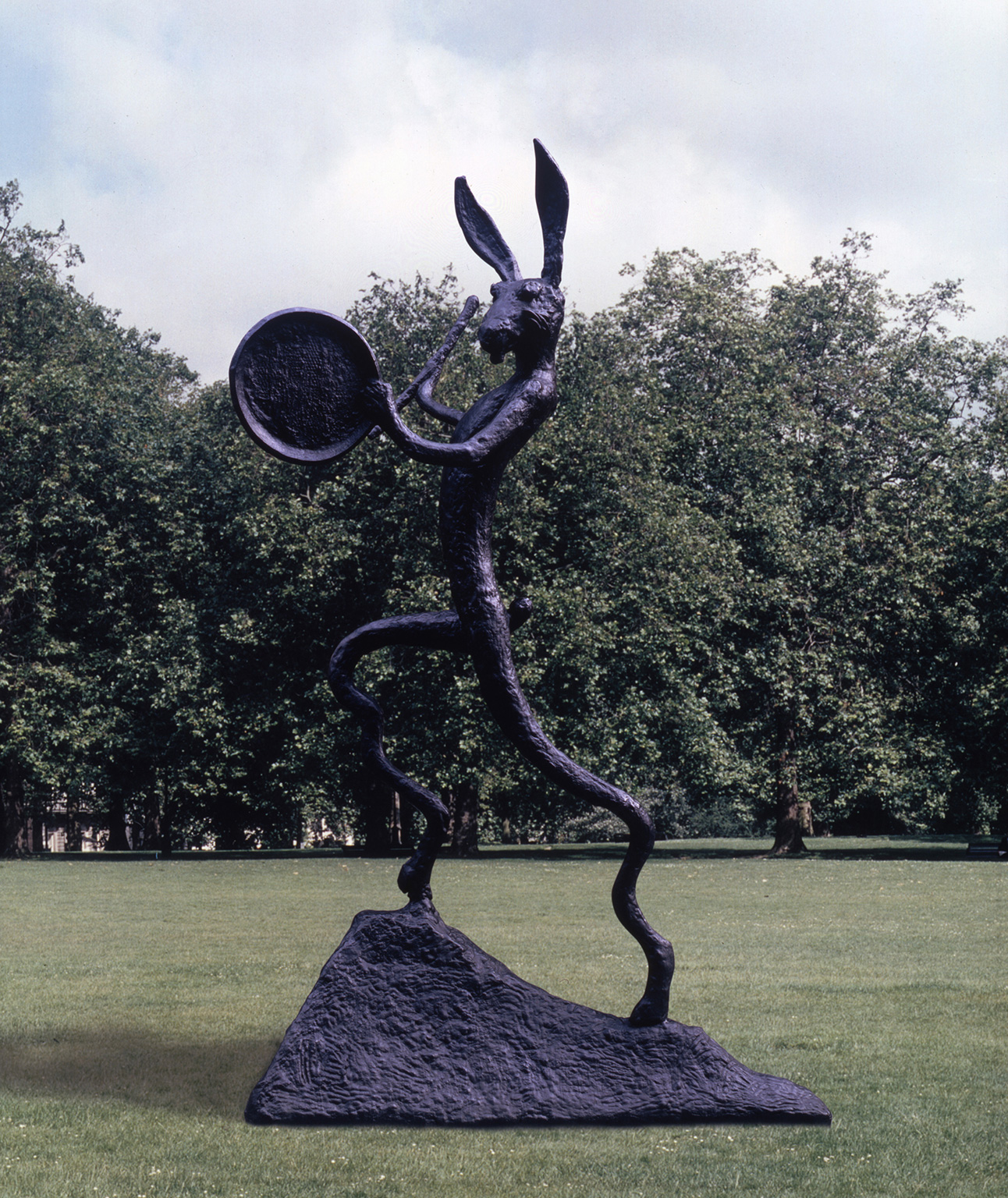 The highlight of the fair was the Sculpture Park, which saw no fewer than 18 exciting new works spread amid the natural splendour of Regent's Park. There were a number of 20th century classic pieces on display, including 'Drummer' by the late and much-lamented Welsh sculptor, Barry Flanagan. Not to be outdone, the Park played host to an array of new works, including astonishing pieces from Matthew Monahan and Zeng Fanzhi, among others. While much of the work speaks for itself, visitors did have the option of downloading a commentary app, on which curator Clare Lilley, of the Yorkshire Sculpture Park, went into exquisite detail about each piece.
Our favourite pieces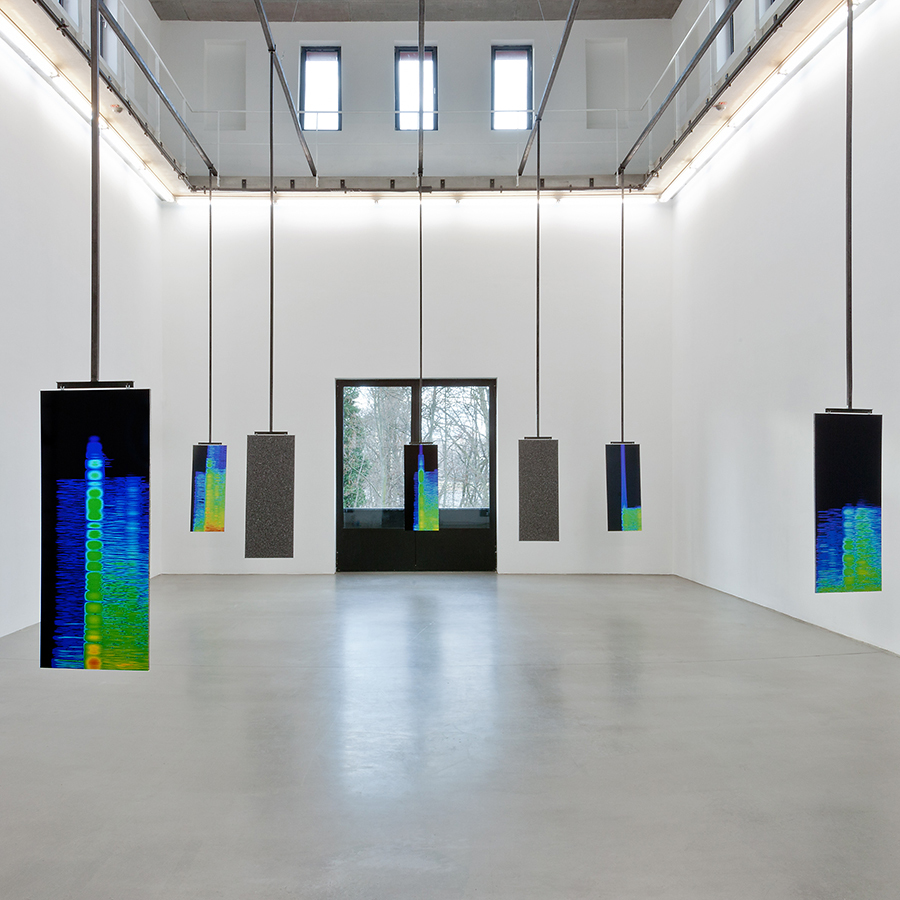 Two excellent pieces from Lawrence Abu Hamdan were on display. His 2016 work – 'Rubber-Coated Steel' – a treatise on the killing of two teenagers in the occupied West Bank by Israeli soldiers, remains as powerful as it ever was. His more recent piece – 'This whole time there were no landmines' – consists of a looped video of men fleeing danger over a wire fence. Only 22-seconds of footage, but it has the same hypnotic quality of much of Hamdan's work.
A part of the Frieze week activities, but outside of the park itself, auction house Christie's had an excellent piece on display during their Friday night auction at their salesroom in King Street. The rarely seen Francis Bacon work, 'Study of Red Pope 1962. 2nd version 1971' is a beautiful piece and was the deserved star of the night, for lovers of art, if not for Christie's itself. Though the auction house managed to make almost £100 million in sales, the Bacon painting failed to find sufficient interest to meet its reserve of £60 million, and so went unsold.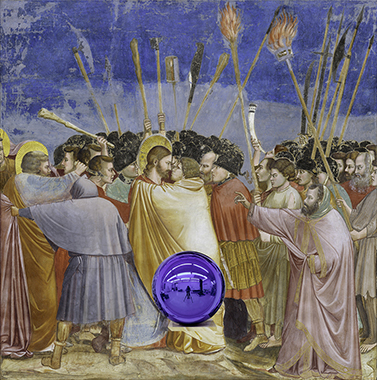 One of the most striking images at the fair was Jeff Koons' 'reimagining' of Giotto's beautiful fresco, 'Kiss of Judas'. Best known for his appropriation of the kitsch and the banal, like his famous 'Balloon Dog', here he takes the proto-Renaissance styling of Giotto and adds perhaps the epitome of the banal, a disco ball, into the proceedings. It should be laughable but, as it stares out of the scene of Judas' betrayal, it seems to pass judgement on you for looking back.
Frieze Masters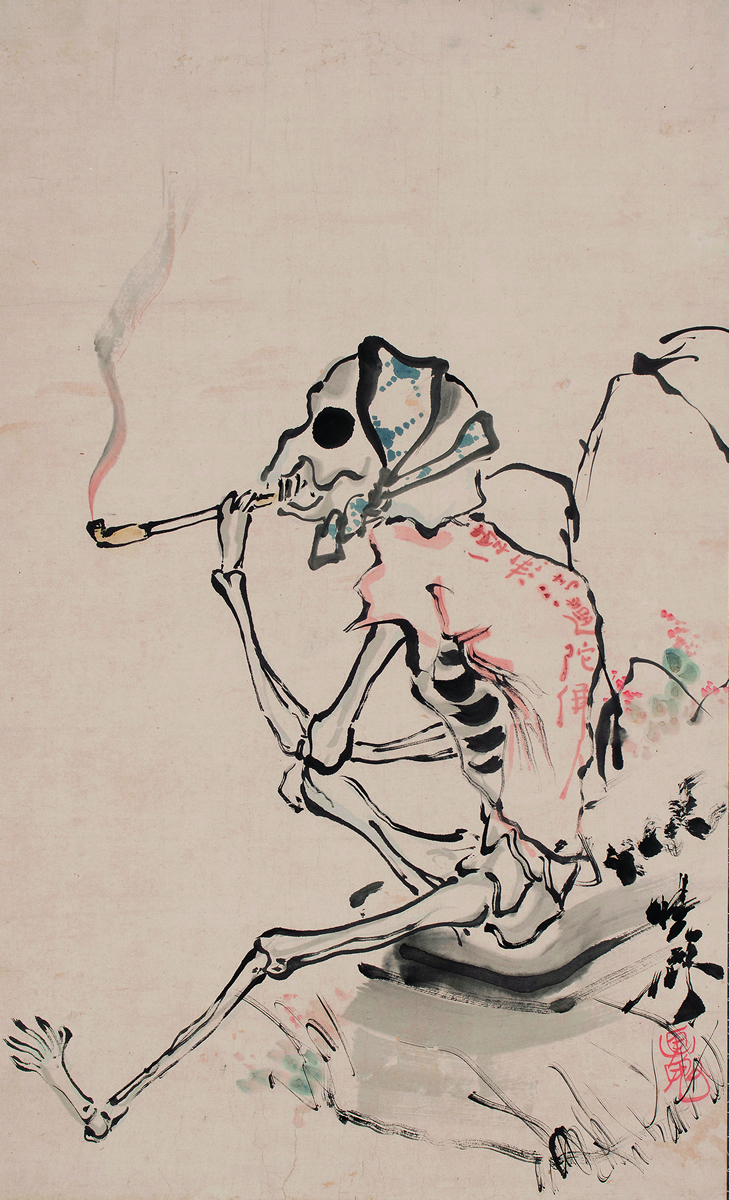 Outside of the main fair was the Frieze Masters – an offshoot of the original, but which perhaps offered more to the patron with a passion for the history of art, as much as for the current contemporary.
One of the most bizarre and powerful offerings on display was a hand scroll painted with great skill by Japanese artist Kawanabe Kyōsai. Done in inks, it is a very sexual piece, but one that shouts of a lust for life, rather than the mere satiation of physical desires. For all of the erotic and indulgent couplings, one cannot ignore the backdrop of monsters, demons and skeletons that they are drawn against.
In a room containing works by artists as disparate as Rene Magritte and Georg Baselitz, Lynda Benglis and Piet Mondrian, Kyōsai's piece exerts such a hold on the soul, which says much about his talent.
New Bond Street Pawnbrokers offers  offer instant credit with minimal paperwork, plus specialist advice throughout. Some of the many artists we loan against include Andy Warhol, Bernard Buffet, Damien Hirst, David Hockney, Marc Chagall, Raoul Duffy, Sean Scully, Tom Wesselmann, Tracey Emin, Banksy, and Roy Lichtenstein to name just a few.
---
---

---
Authorised and Regulated by the Financial Conduct Authority